Cuba may be the Caribbean's largest island, but the warmth and friendliness of its people give it an intimacy that makes you feel that you are amongst friends. Whichever backdrop you choose, whether it be turquoise waters, glorious lush mountains or the intricate architectural grandeur of its cities, there's a spirit to Cuba that is totally intoxicating. Take it in by sampling its legendary cocktails and cuisine – a mix of savory stews and lightly spiced, slow-roasted meats – by letting your body groove to its legendary music in one of its famous nightclubs, or simply by sitting still and letting this colorful and vibrant corner of the world go by….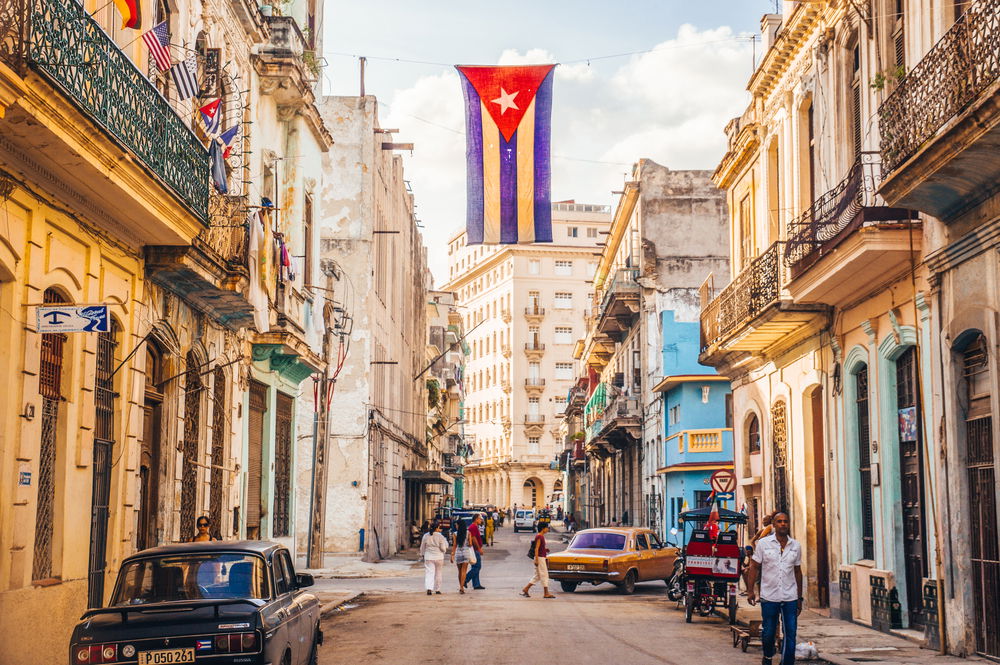 With warm waters and smooth white sands, 5,700 km of coastline and over 300 beaches,  – let's not forget the country's average of 330 sunny days per year – Cuba is nothing if not a beach lover's paradise. If you happen to be one of the few who don't consider lying on the beach a legitimate sport, there are plenty of diving sites (500 in all), sailing delights, and fish that take bites… Cuba goes way beyond surf and sand though. Nature lovers will find endless areas to explore, including four major mountain ranges, six UNESCO-declared World Biosphere reserves and incredible biodiversity, ranging from arid plains to tropical rain forest. This translates to plenty of hiking, rock climbing, bird watching, white-water rafting and satisfied, happy faces.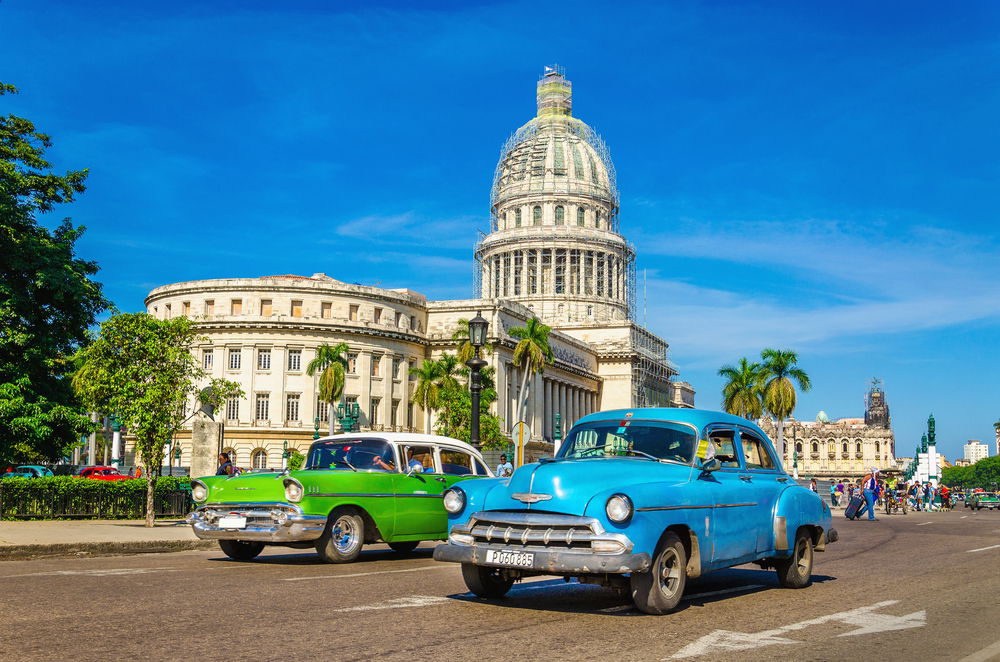 But it's the country's rich history that really makes this place sing. Colonized by Spain in 1512, Cuba's cultural fabric is now an intricate weave of Spanish, African, and even Chinese, influence. It is this rich and complex heritage that has made Cuba's cities, especially poetic and colonial Havana and the resplendent, cobblestone Trinidad, such architectural jewels.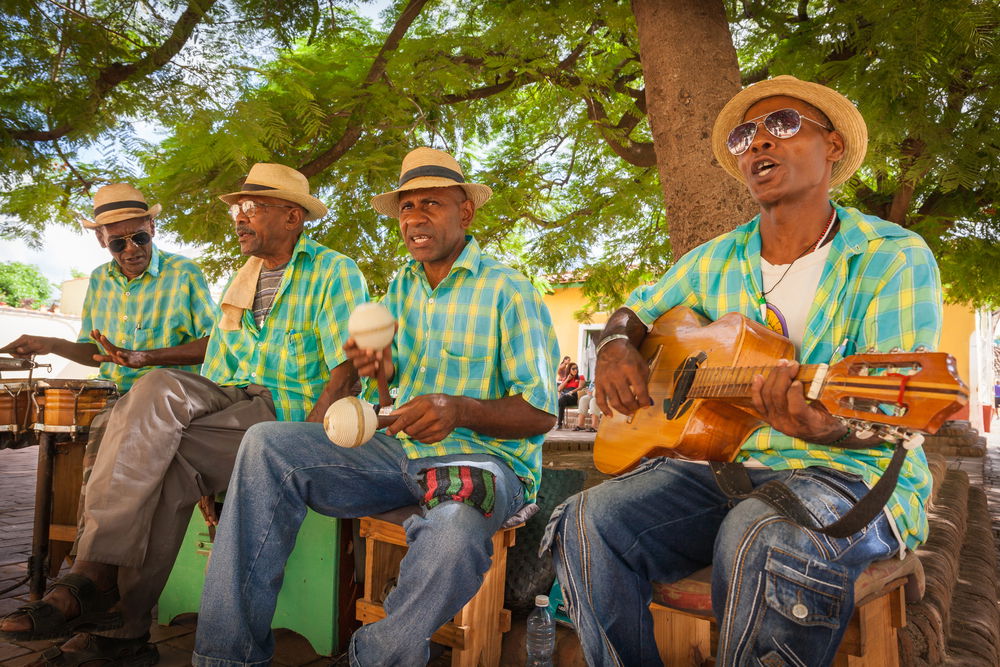 And finally, of course, there's Cuban culture. Get to know the country's world-renowned dance and musical heritage, including the sizzling sounds of salsa, son, cha-cha-cha, rhumba and Cuban jazz by catching a show at legendary cabaret clubs like the Copa Room or El Nacional. If you're more of an art admirer, head to the Museum of Fine Arts, featuring works by artists including Raúl Martínez and Wilfredo Lam.
General Information:
More than 11,120,000 inhabitants, whose official language is Spanish, live in this Caribbean nation. The most populated provinces are: City of Havana, Santiago de Cuba & Holguin.
Cuba is located about 77 kilometers from Haiti, 140 kilometers from the Bahamas, 90.5 miles (146 kilometers) from Jamaica, 180 kilometers from Florida and 210 kilometers from Cancun, Cuba is at the entrance to the Gulf of Mexico.
The Cuban archipelago consists of the island of Cuba; the Isle of youth and around 4195 other cays and islets, for a total land area of 110, 992 square km. The largest island in the archipelago is Cuba, long and thin, it measures 1200 kilometers between San Antonio Cape, the westernmost tip of the island, and Maisí Point, its easternmost tip. Plains predominate, although there are some important mountain groups, including the Sierra Maestra, which includes the highest point in the country: Turquino Peak, 6,476 feet (1,974 meters) above sea level.
Cuba's colorful scenery offers a wide natural diversity, running from the semi-desert to lush tropical forests. It also has great biodiversity, and its land and sea ecosystems are well preserved. Cuba has several World Biosphere Reserves and 236 wildlife refuges.
Cuba is famous for its more than 300 natural beaches which are unique because of their varied tones and their calm, clear water. The island is also renowned for the beauty of their sea beds and the natural state of the cays that bind them.
Cubans as a whole are extremely cultured, communicative, and sensitive. In the land where "living itself is a party," as José Lezama Lima wrote, Cuba has produced major international figures in literature and fine arts, film, ballet, modern dance and theatre.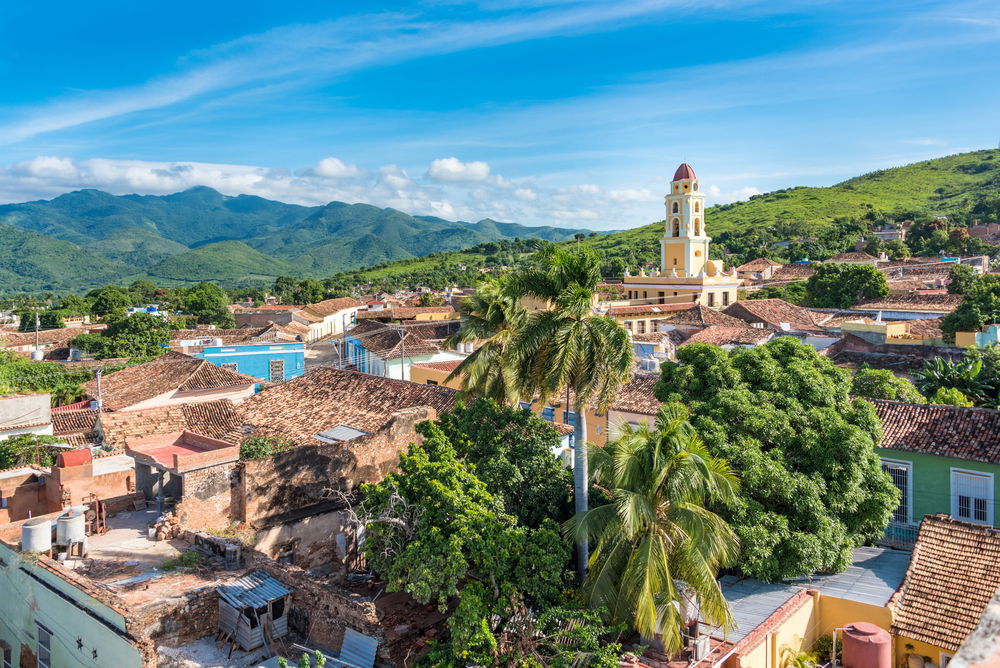 The country is renowned for its original rhythms such as the danzón, son, bolero, mambo, cha-cha-cha and more. Cuba's prestigious cultural events attract international celebrities in dance, music, theatre and other arts. Among these events are the Casa de las Americas literary contest, the Havana International Ballet Festival, the Festival of New Latin American Cinema and the International Jazz Festival.
Cuba's 265 museums, 120 art galleries and 70 theatres provide a never-ending cultural feast, complemented by 354 public libraries, 315 community culture centres and 46 art schools.
Cuban cuisine is influenced by Spanish, African, indigenous and other cultures. Chicken and pork are main meat dishes along with fish. There are many varieties of vegetables and tropical fruits.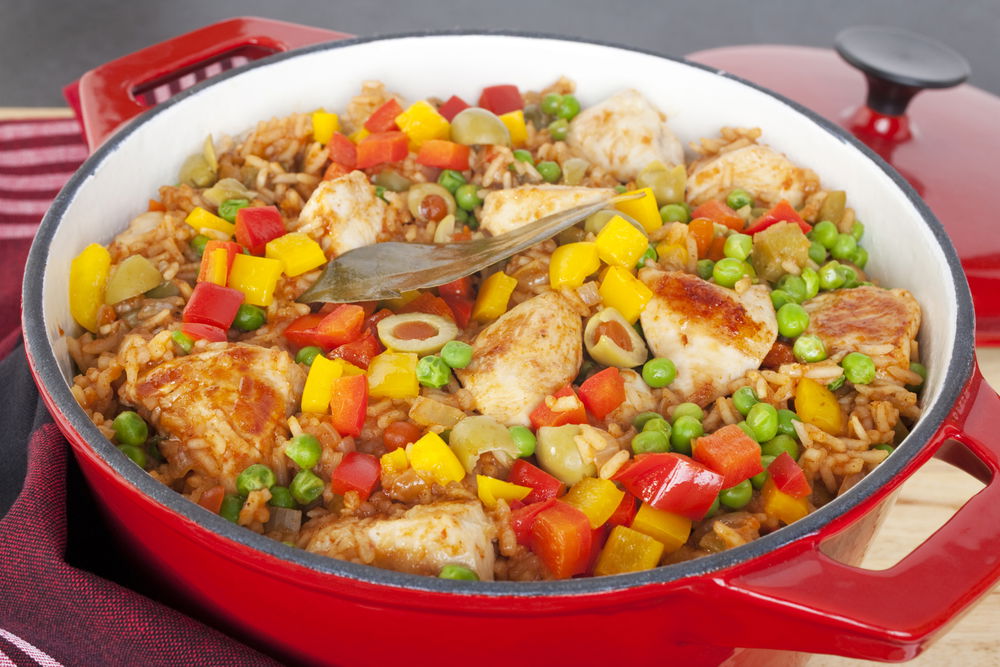 The national dish is ajiaco, a stew of assorted root vegetables cooked with pork, poultry or beef. Other typical dishes are lechón (roast pork), fried green plantains (tachinos, chatinos or tostones), black beans, congrí (rice with red beans), moros y cristianos (rice with black beans), picadillo a la habanera (ground beef in tomato sauce), roast chicken and tamales among others. The Cuban sweet tooth ensures that each meal includes dessert.
Local rums and beer are excellent. Try a Mojito, Daiquiri or a Cuba Libre.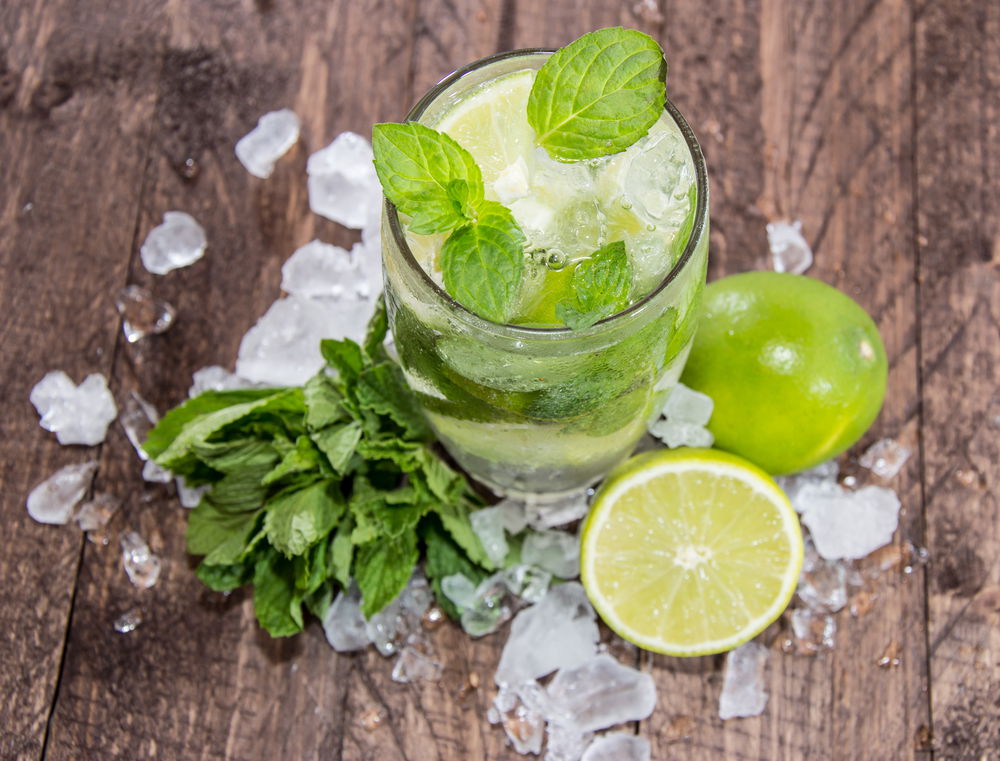 It is worth noting the increasing number of private own restaurants across the island, commonly known as ¨Paladares,¨ family-run places that serve creative variations on the traditional Cuban dishes.
With sparkling, blue waters, vibrant and open landscapes, and a fantastic climate throughout the year, Cuba is not a place where you can sit still for long.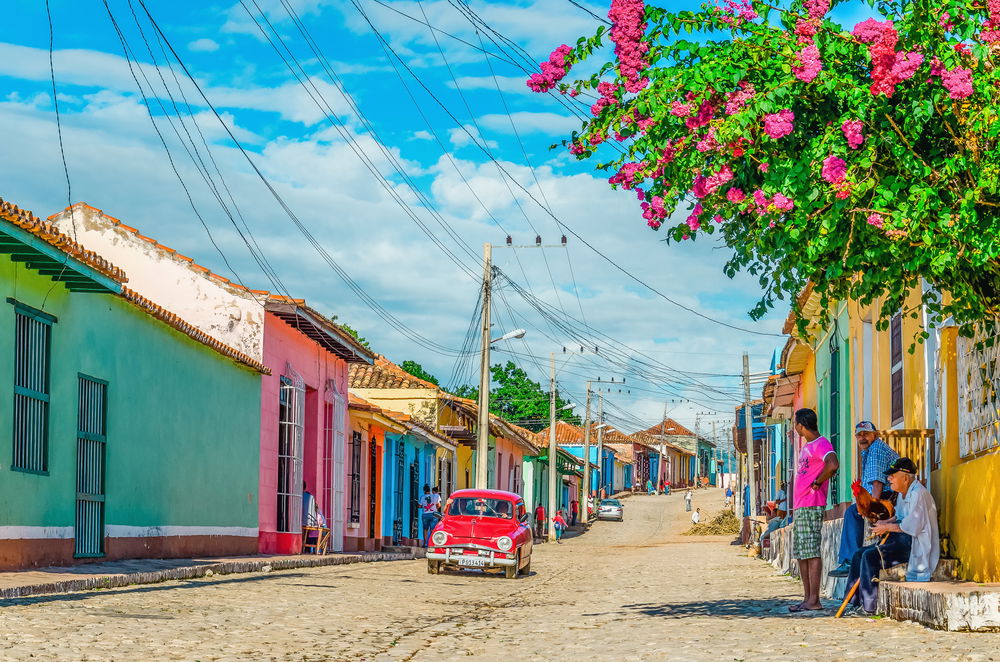 An adventurer's paradise, you can explore the beautiful coral reefs on a snorkeling trip, sight-see the land by horseback, delve into the intricate network of caves, or take to the air – literally, on a para-glide. Adrenaline junkies will find a wealth of challenges to conquer, while those looking for a more gentle experience will have plenty to enjoy too. Whether you want to take a leap into the unknown and try something new – or indulge yourself in your favorite sport, Cuba certainly won't disappoint.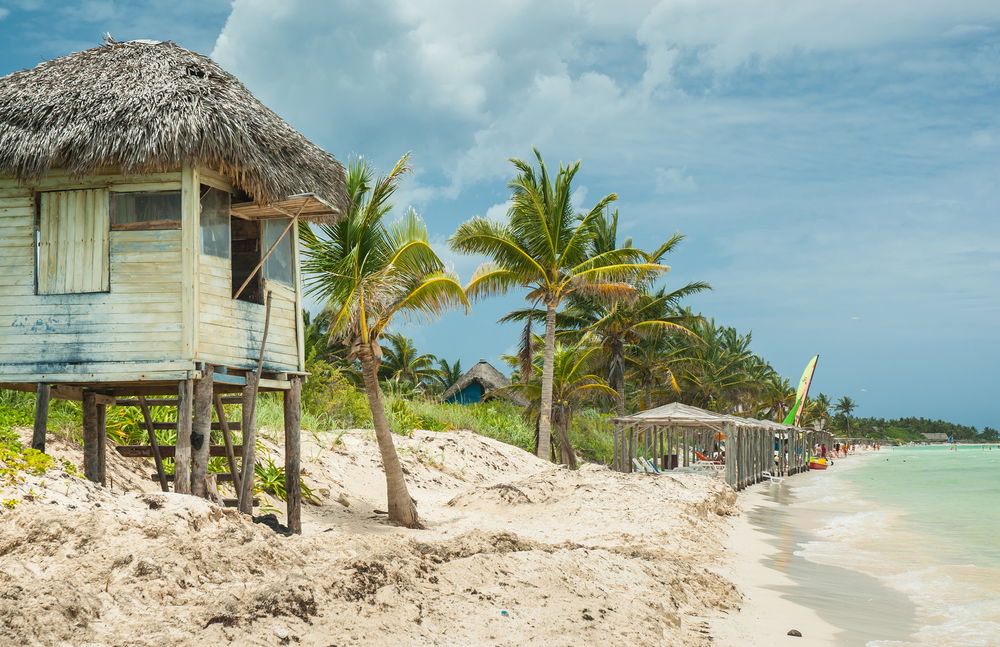 Water sports:
Snorkeling, Scuba diving, windsurfing, Canoeing, Stand-up paddle boarding, Sailing, Kayaking (river and sea), Fishing
Adrenaline sports:
Paragliding, Sky diving, Kite surfing, Bungee jumping
Other adventures & Outdoor activities:
Cave exploration, Cycling, Rock climbing (Vinales is the best place for this activity), Hiking/trekking (Las Terrazas or Sierra Maestra – the perfect place), zip lining (Las Terrazas in Pinar del Rio), Horseback Riding (Trinidad, Vinales and across the island)
Fishing:
Fishing in Cuba is a delight and a continual mixture of incomparable sensations. The Gulf Stream along Cuba's north coast is prime game-fishing territory. Sailfish, swordfish, tuna and marlin abound, and deep-sea fishing excursions can be booked in major resort areas at almost any time of the year.
Cuba offers excellent freshwater fishing inland as well – from fly-fishing in Ciénaga de Zapata, to angling for largemouth bass at Laguna la Redonda in Ciego de Ávila or Embalse Zaza, east of Trinidad.
Scuba Diving: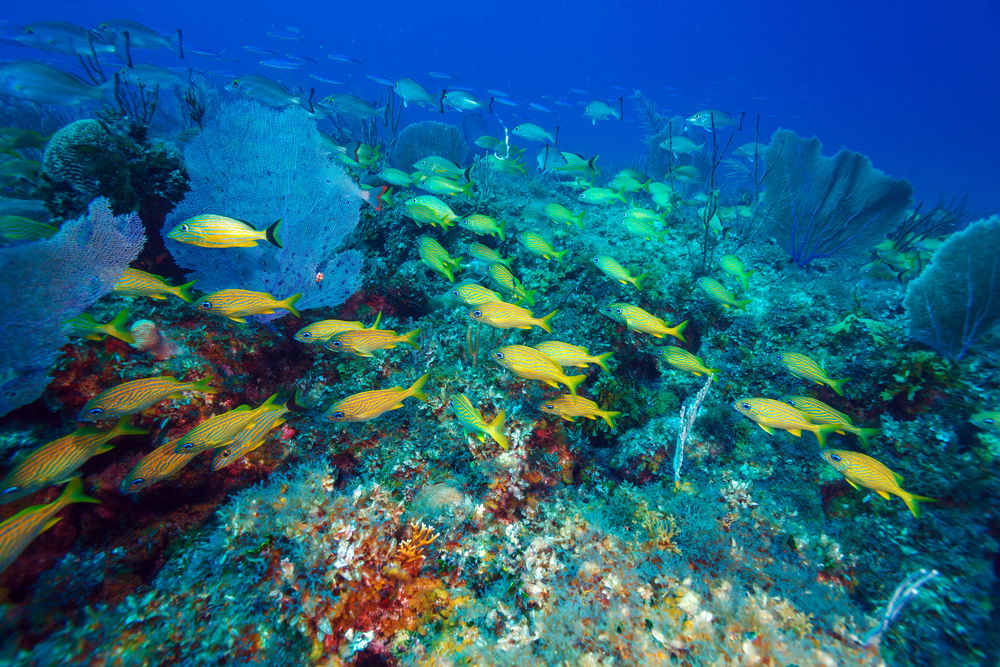 Cuban insular seabed treasures are ranked among the most spectacular and varied of the world. Jacques Ives Cousteau in 1992, after his participation in the IV World Underwater Photography Championship, which was held in Cuba, had much praise for the island.With 5,746 kilometres of coastline, Cuba has a submerged seabed platform of 70,000 square kilometers. An extensive coral reef extends along this insular platform, where a colorful diversity of marine species captivates the attention of scientists, experts and diving enthusiasts alike. The seas around Cuba have an outstanding biodiversity of endemic species. Its extensive well developed underwater coral formations are considered to be among the most important in the world. The diverse fauna of fish, mollusks and crustaceans is one of the main attractions of the scuba diving in this Caribbean Island.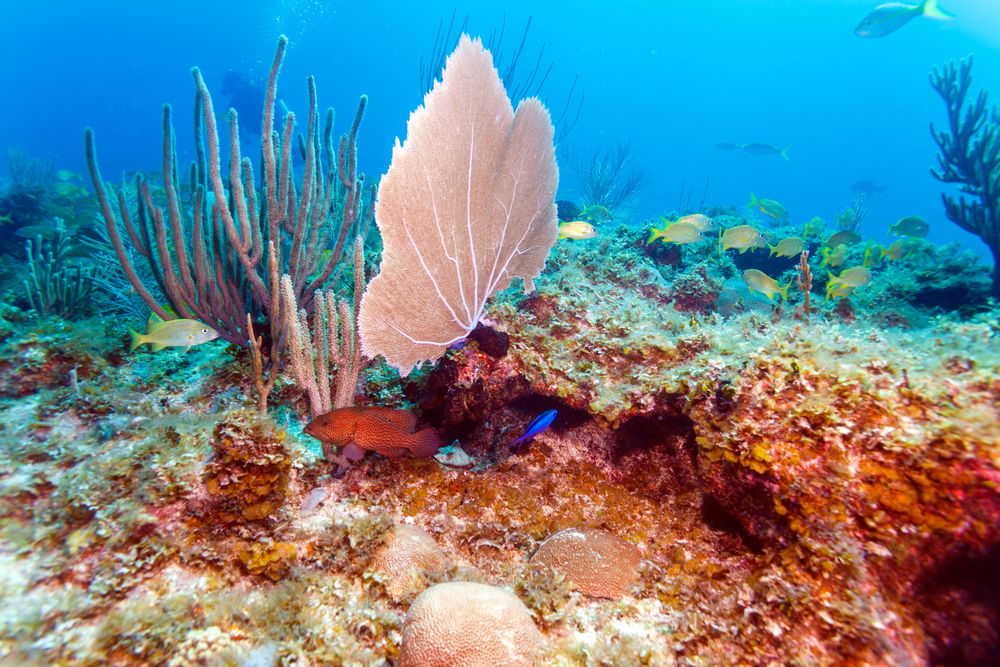 As a result of its broad shelf, or platform, the waters that surround the island are calm, clear and warm, with average annual temperatures ranging between 24 and 28.5 Celsius degrees and an average horizontal visibility between 30 and 40 meters. The insular shelf of Cuba has around 850 km of coral reefs, with the most important, the Jardines del Rey (Sabana-Camagüey), being located in the central and northern parts of the main island. The reef reaches a length of 450 kilometers, and it is considered to be the second largest reef in the world.
Ecotourism:
The Caribbean Island is inhabited by some 16,500 animal species, whose endemism is over 90 percent. The autochthonous flora consists of more than 6,300 varieties. Natural and biosphere reserves, natural landscapes and protected areas create a broad network of offers characterized by excellent preservation and unique features. One of the best destinations for ecotourism is the Guanahacabibes Peninsula – in the island's westernmost tip –, where the national park of the same name holds the country's largest forestry reserve. This relatively-small area holds some 100 lakes and the country's purest and largest silicon sand fields – 99.8 percent pure.
Nature lovers can enjoy the theme trails "Cueva las Perlas" (Pearl Cave), "Bosque al Mar" (Forest Overlooking the Sea), "Guanahacabibes antes de Colón" (Guanahacabibes before Columbus), and excursions to Cabo de San Antonio and local communities. In Villa Clara, tourists can visit the Hanabanilla, the country's only lake surrounded by mountains, into which the rivers Negro, Hanabanilla and Guanayara flow. The reservoir covers an area of 14.9 square kilometers and is 30-40 meters deep. The lake is 364 meters above sea level and stores 300 million cubic meters of water. Cuba's natural options also include trails such as El Nicho, which runs parallel to the Hanabanilla River and where travelers can find several waterfalls and enjoy breathtakingly-beautiful landscapes. Topes de Collantes, which is 800 meters above sea level, is an excellent place for nature and health tourism.
Other noteworthy ecotourism destinations include the pristine area surrounding Baracoa on Cuba's eastern coast, and the Peninsula de Zapata to the south, which contains the Caribbean's largest swamp. Cuba boasts a wide selection of activities for Eco- tourists, including hiking along one of over 100 nature trails, cycling, horseback riding, and spelunking.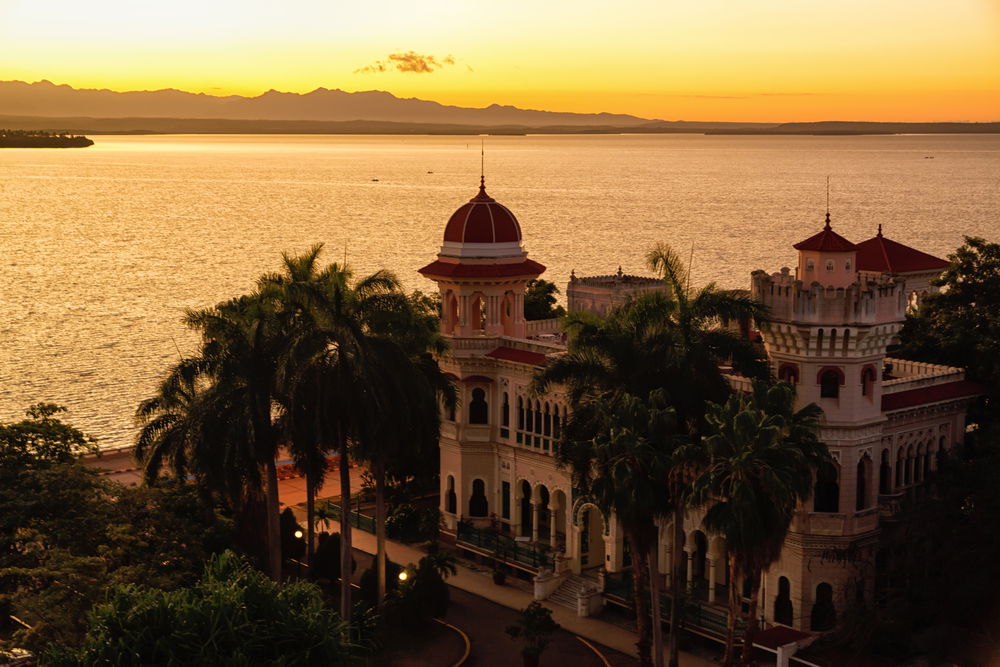 Relax your body and renew your mind in an atmosphere of luxury and serene sophistication. Meliá Cuba Spa Hotels have been equipped with the state of the art facilities and offer a vast range of world-class beauty treatments. Place yourself in the expert hands of their therapists at the YHI Spas and experience a sense of wellness, relaxation and vitality.
Take a break and enjoy some of the services at the Talasso Spa in Cayo Coco. This Spa is specialized in seaweed treatments. Some of the services are: hydro massage, pressure showers, sea mud and algae cabins, massage cabins, fitness center, pools, Jacuzzis, waterfalls, bubble beds, bubble chairs, etc.
Cuba offers a wide range of accommodations: from luxury hotels to economical lodges there is a room to please every type of budget.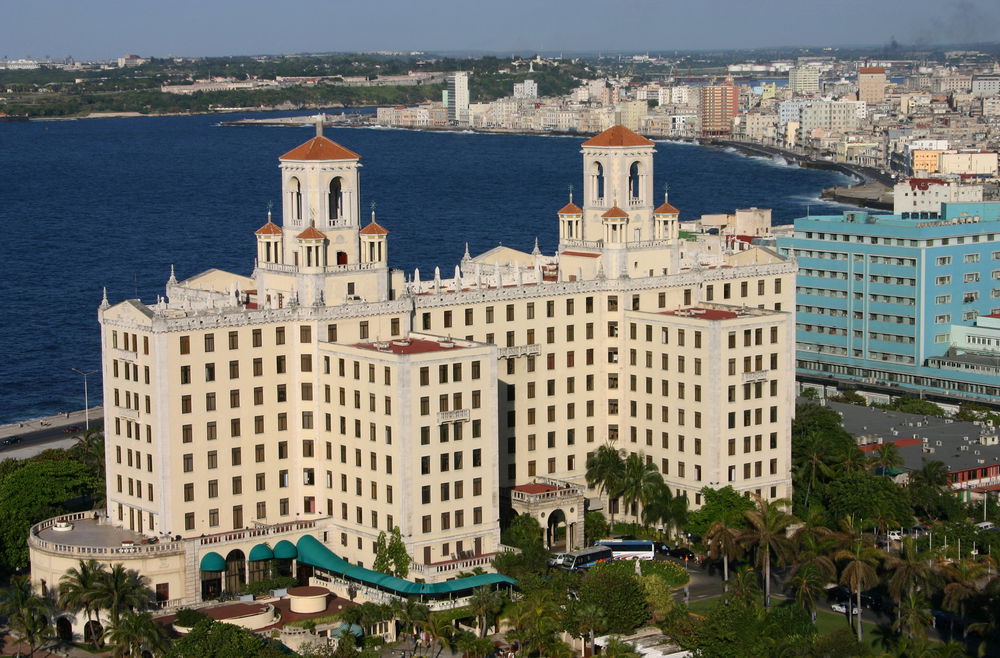 The country has a total of 60,500 rooms in 335 hotels, which 65 % of them are in 4 & 5 star hotels.
Every year, Cuba is opening new four and five star hotels that can rival any Caribbean destination.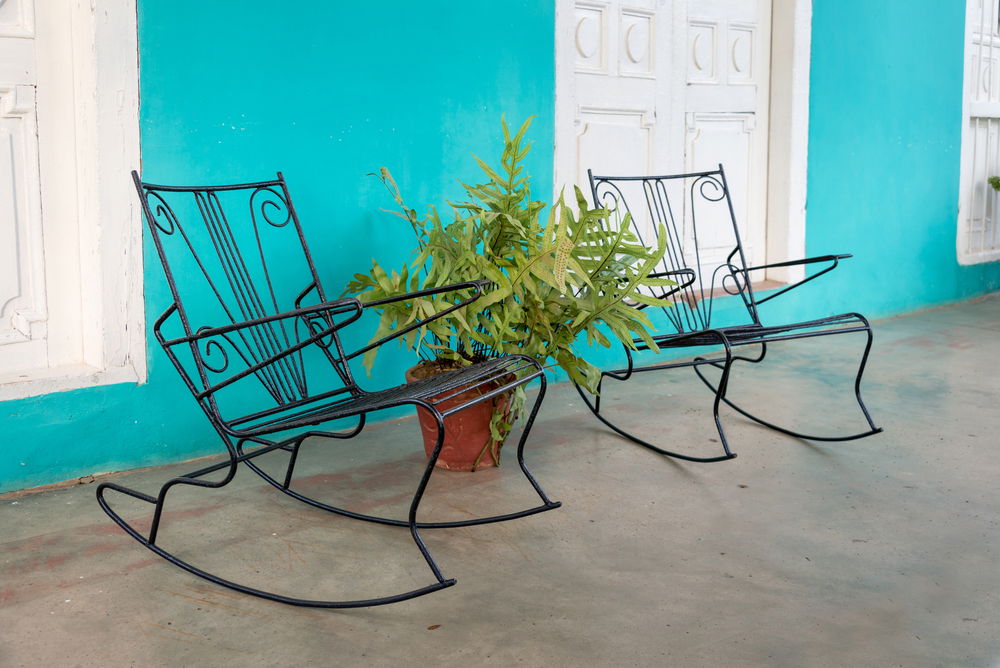 Prestigious hotel companies from all over the world are managing Cuban properties, such as: Iberostar Hotels, Barceló Hotel Group, Melia Hotels International, Valentin Hotels, Warwick Hotels, Ocean by H-10 Hotels, Blue Diamond resorts, Be Live Hotels, SuperClubs, etc.
The best currency for Canadians is Canadian Dollars. For tourists all the goods and services are priced in Cuban Convertible pesos (CUC) only. The value of the Convertible peso is at 1.08 of the US dollar. Currency exchange from US dollars in Convertible pesos will be subject to a 10% surcharge while transactions from Canadian dollars, Euro, UK pounds and Swiss Francs are not taxed when exchanged into Convertible pesos.
Visa credit card is accepted and Debit-Visa. All must be drawn on Canadian Banks. Credit cards are not widely accepted outside of hotels.
The local currency used by Cubans is Cuban peso (CUP). One Cuban Convertible Peso (CUC) equals 25 national pesos (CUP).
Banks Hours: 8:30 am to 3:30 pm
Medical insurance is mandatory to travel to Cuba. All Non-American insurance companies are accepted in Cuba. Canadians can travel with the Insurance from the employers or they can buy travel insurance through the travel agents or buy it in Cuba at the airport upon arrival through the local company: ASISTUR (which is cheaper than here).
The typical package from Asistur cost 3.00 CUC per day and for seniors (over 70 years old) cost 5.00 CUC per day. For additional information please check Asistur website: www.asistur.cu
Tipping in Cuba is voluntary. The best currency for tipping is CUC
Electrical voltage in Cuba : National system at Cuban homes is 110 volts, 60 cycles but all new hotels are 220 volts. A converter and adaptors are required.