Situated in the Southeast of England, London is the capital of the United Kingdom and also the largest city in England, home to over 8.6 million residents. It's one of the oldest and most iconic cosmopolitan cities in the world, one where you can never find yourself bored or wondering what to do next.
Whether it's history, architecture, arts, theater, lush green spaces, food or nightlife you're interested in, London truly has something for everyone.
To enjoy London in its full glory, plan your visit during the summer months so that you can take advantage of sun-soaked afternoons in the royal parks, strolls along the River Thames and nibble your way through the delicious outdoor food markets featuring a variety of cuisines.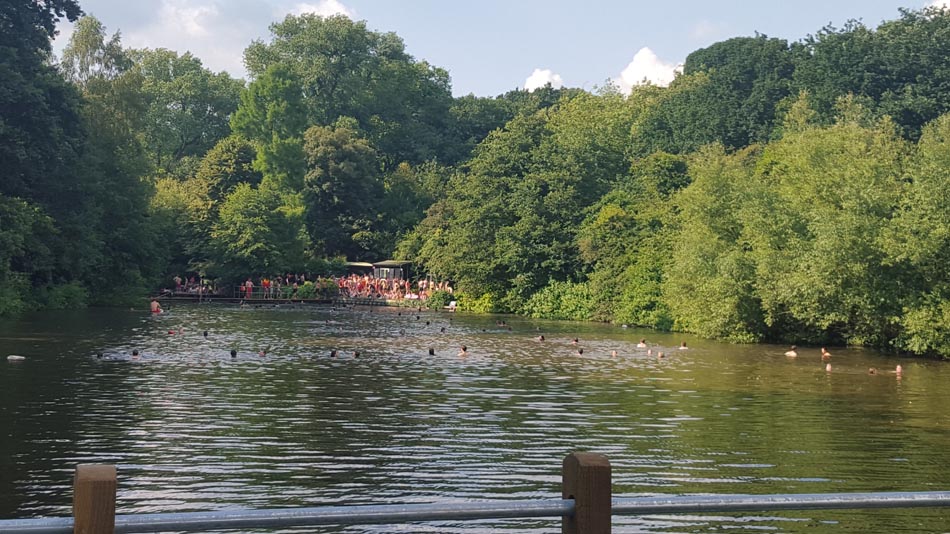 Once you get here:
Since London is a large, sprawling city, it's important to take a few steps to plan ahead and ensure you can navigate the city with ease. To make your trip a breeze, get these three items as soon as you land:
1) A local sim card at the airport with local talk time, texts, and data. If you're planning on traveling to another European city for the weekend, get the £25 prepaid plan by Three which gives you 100 UK minutes, 1 GB of data and lets you share that data while abroad.
2) An Oyster for access to public transit. It is extremely well-connected and you can easily travel via bus and the tube throughout your entire stay. You can buy an Oyster card at any Underground Station and top it up as and when you need.
3) Download the app, Citymapper to navigate throughout London. No matter where you are in the city, it will give you multiple route options to get to your next stop, along with the time and cost required as well. While Google Maps is also a good option, Citymapper is more user-friendly and accurate.
What's the first food that comes to mind when you think about London? Is it fish and chips? Bingo! While not too many authentic fish and chip shops remain, The Golden Hind is one that leaves you feeling satisfied and confident in ticking off the checklist.Two other popular shops are Poppies Fish and Chips, and Rock Sole and Plaice.
Surprisingly, the most popular cuisine amongst Londoners is Indian! If you're looking for authentic butter chicken (after all, England is the birthplace of this dish), a local favorite on the tip of every Londoner's tongue is, Dishoom.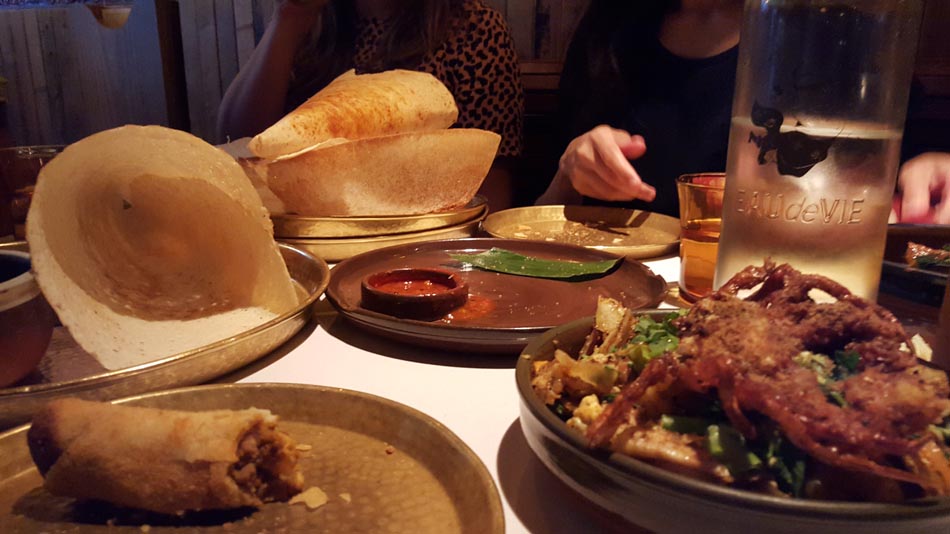 If you're looking for even more flavor and something entirely unique, visit Hopper's for Sri Lankan tapas. Word to the wise: go in a small group and get there early to avoid a lengthy line-up, because the line-up can stretch for hours, yes hours. The same can be said for Bao, a hipster Taiwanese joint where you can indulge in steamed bun sliders full of blackened cod, fried chicken, and lamb shoulder to name a few.
If you'd rather avoid the lineups and still get some good food, simply head to either Covent Garden or Soho for a lively atmosphere and cobblestone streets lined with endless cafes, bakeries, pubs, bars and restaurants. If you're lucky, you might even catch the roaming string quartet that performs daily for passersby in Covent Garden.
But what if you're a foodie and you can't decide on just one place to eat? Or you want to have a little bit of everything? Head to one of London's bustling street food markets.The most popular ones are Borough Market, Camden Lock Market, and Maltby Street Market.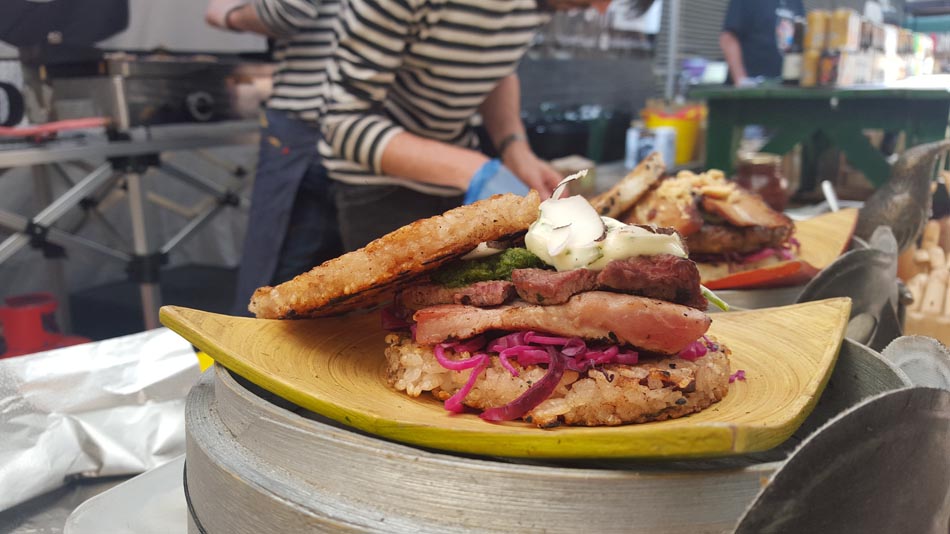 While delicious food can be had at all three, each one stands out for a different reason. If you're a cheese, olive oil or bread connoisseur, head to Borough Market for the best variety.
If you're looking for a market experience beyond food, head to Camden Lock Market to wander around stalls from all over the world selling clothes, shoes, wallets and purses, art, home decor and a variety of trinkets to take home with you. (Be sure to keep an eye out for Chin Chin Labs' famous liquid nitrogen ice-cream sandwiches!)
Maltby is the smallest of the three but is for the pure foodie looking for a unique food experience. Look out the African Volcano Burger, Sticky Bundits, Bad Brownies and Dhan Waffle.
Last but not last, experiencing British Afternoon Tea while in London is a must. Set aside a few hours to linger over a pot of tea along with a tower of finger sandwiches, warm scones with clotted cream, lemon curd and jam, and a selection of pastries.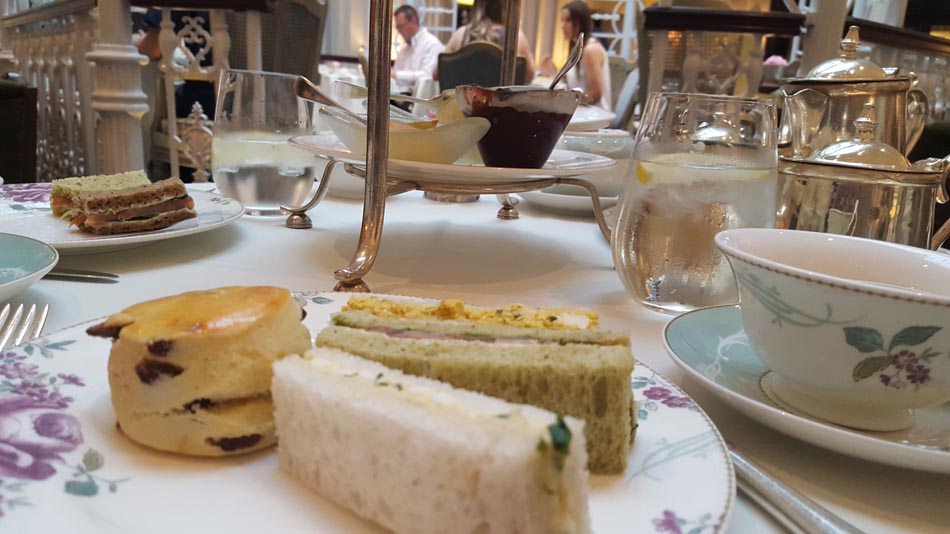 The ambiance at The Savoy is reminiscent of a tea party inside a garden gazebo and you can't help but feel like royalty due to the impeccable service and attention to detail. Other popular spots are Claridges, The Ritz and Fortnum & Mason.
While a sightseeing bus tour is a convenient way to see the city, an even better way to truly feel and experience the city is through a cycling tour!
For young and old alike, Fat Tire Bike Tours offers 4-hour cycling tours around central London at a leisurely pace. You can choose either (or both) the Thames River Bike Tour and Royal London Bike Tour to see sights such as the London Eye, Big Ben, Tower Bridge, Trafalgar Square, Buckingham Palace, Kensington Palace, Westminster Abbey and more.
Expect to stop at each sight for a brief history lesson, some humorous anecdotes and the opportunity to take a few photos. If you're interested in exploring further, there is a tour of The State Rooms inside Buckingham Palace, which is open between July-October each year.
For art, theater and history lovers, London is one of the best cities in which to indulge. For a true taste of London street art and to view some of Banksy's famous work, head to Shoreditch, where you can get do a self-guided walking Street Art Tour or purchase tickets online to go with a group.
If you prefer something more traditional, visit Somerset House and The National Gallery or drop by the Tate Modern Museum for pieces that are slightly less conventional.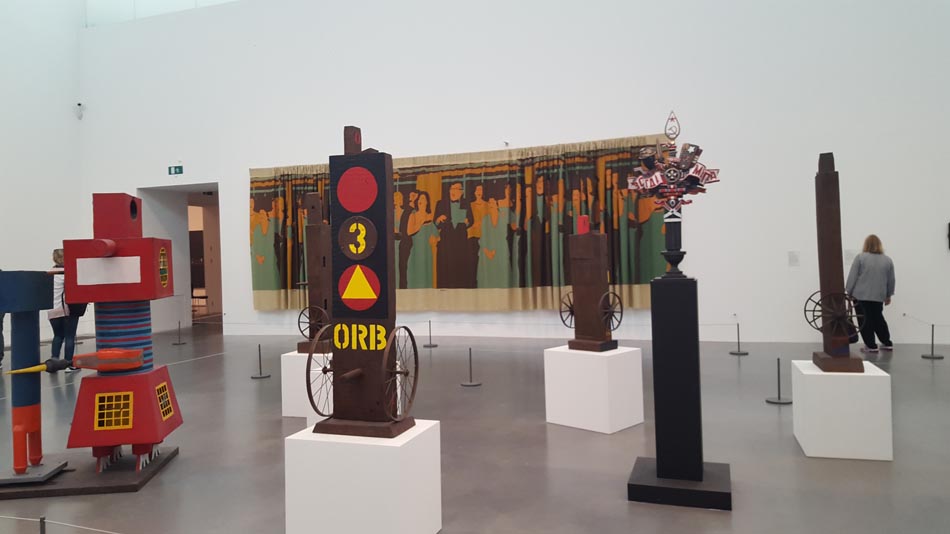 There's definitely no shortage of good theater shows in London's West End! Theatres are always packed, so it's recommended to book beforehand online and reserve your seats, especially for brand new or extremely popular shows.
If you've left it to the last minute, not to worry! You can always get discount tickets at TKTS for the same day or up to three days in advance. Of course, if you happen to be more Shakespeare and less Mamma Mia, you can always head to Shakespeare's Globe Theatre for one of the many plays or exhibits!
History and museum buffs can turn their attention to The British Museum, Natural History Museum, The Science Museum and St Paul's Cathedral, an iconic landmark in London's financial district, also a short walk away from The Bank of England. When at the cathedral, opt to get an audio guide. It is fascinating to learn how this monument has stood the test of time since 600 A.D. and is steeped in stories of love, war, religion, patriotism and popular culture.
Take the river bus along Southbank and go across to Greenwich, where you can visit the World Heritage Site, The Old Royal Naval College, including the Painted Hall, perhaps the most beautiful dining hall in all of Europe. While in Greenwich, you can stop by the home of Greenwich Mean Time (GMT), the Royal Observatory, and stand on the Prime Meridian of the World.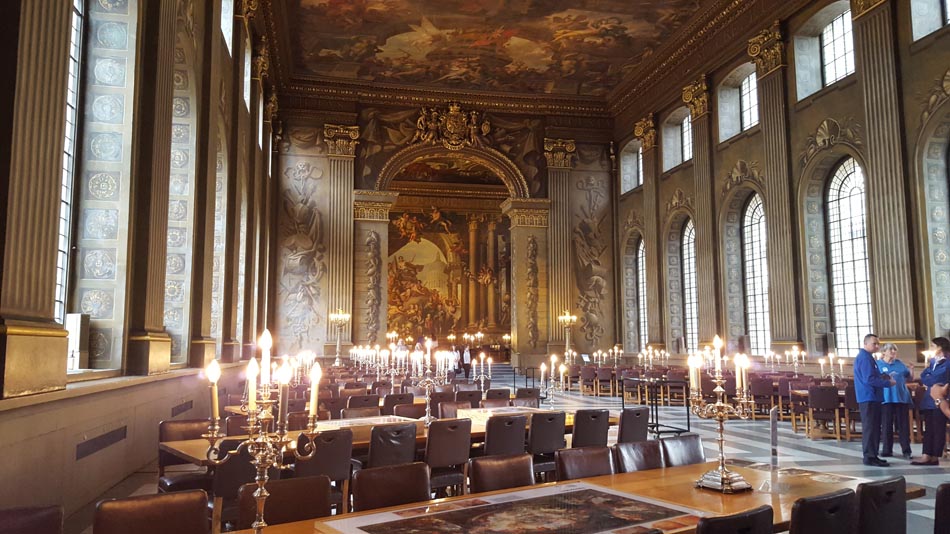 Are you a raving Harry Potter fan? If so, you absolutely cannot miss the Warner Brother's Studio Tour, located a short train ride away in Watford. These are the actual sets from the movie that have been opened up to the public, so you can wander through the Great Hall, Hogwarts Express, Diagon Alley, Potions Lab and more while learning all about the work that went into the production, sets, and props to make the books come to life.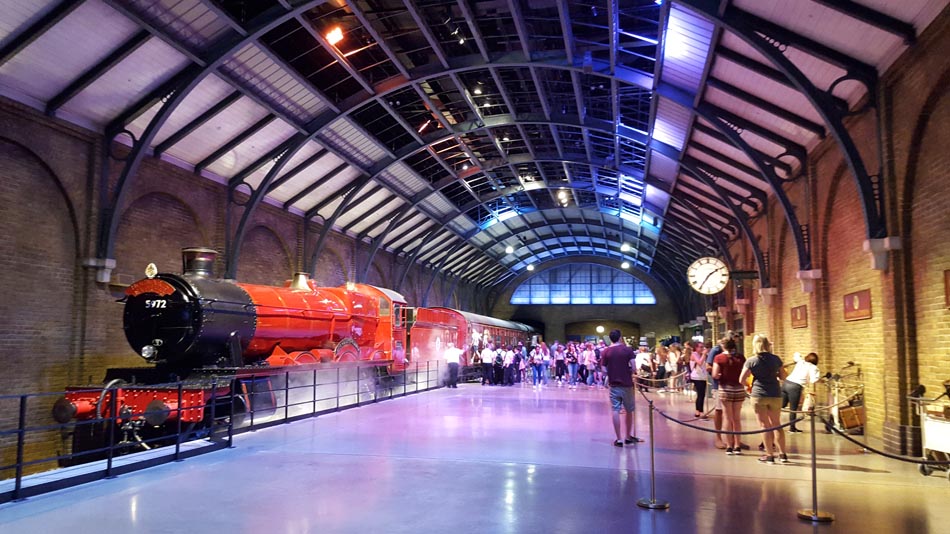 A typical tour takes around three hours to complete, although you can sip on your Butterbeer and spend as long as you'd like.
For those with young children, some family favorites include Madame Tussauds, London Zoo, Ripley's Believe It Or Not and The London Dungeon.
If you're an early bird, head to Yogasphere at The Shard, for a rooftop yoga class every Saturday morning. There's nothing like saying "om" while being surrounded by the best view in the city. Of course, rooftop yoga isn't necessary to get a great view.
You can also head to Sky Garden for a fantastic view, while also exploring an indoor landscaped public garden that spans three storeys. Entry to Sky Garden is free and requires booking in advance online.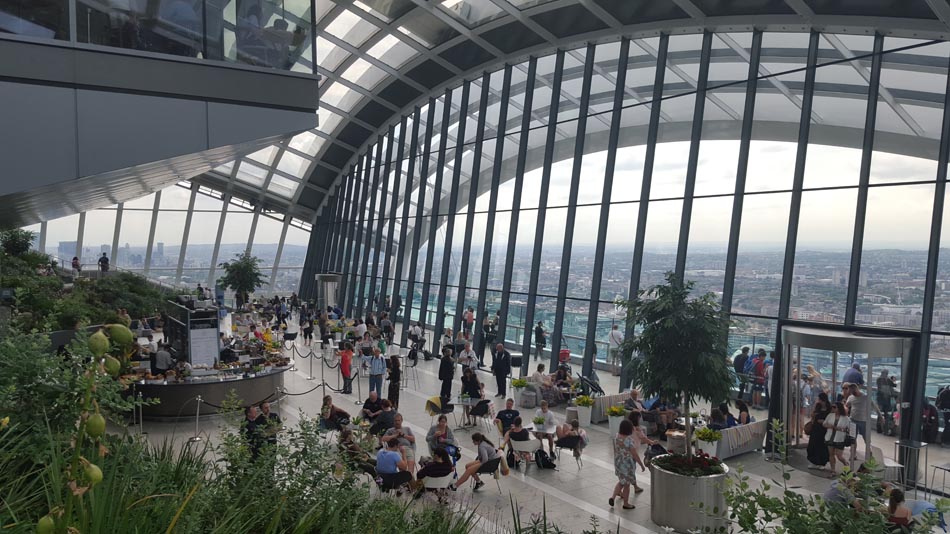 For a lazy afternoon picnic, stroll or to spend some time boating, head to one of the royal parks: Hyde Park, Kensington Gardens, Green Park, and St. James Park to name a few of the most popular ones. When at Regent's Park, walk up to Primrose Hill for one of the best viewpoints in the city.
If you're looking for an even bigger slice of magical countryside in the city, head to Hampstead Heath, where the locals go to picnic and dip into the swimming ponds during the summer.
Shoppers can delight in the endless array of top fashion labels on Oxford Street, Selfridges and Harrods. If you're looking for a souvenir to pick up for your loved ones, Harrods is a great stop to purchase authentic shortbread, gourmet chocolate and tea.
When it comes to nightlife, your best bet is heading to Soho or Shoreditch; each weekend the party will be spilling out onto the streets and every bar, pub and nightclub will be packed. If a large rave experience is what you're after, Egg London or Fabric are local favorites.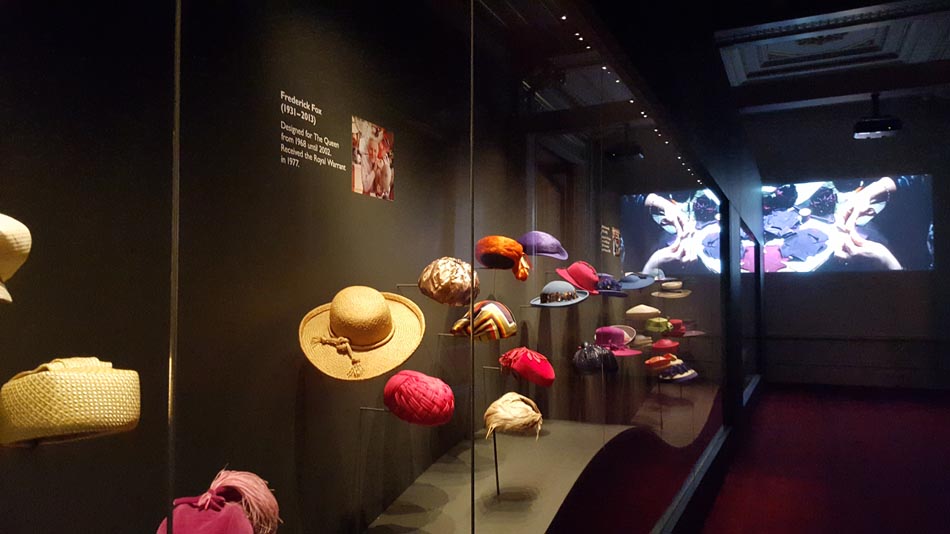 For a more low-key, trendy and unique experience, head to the popular spot, Nightjar for live jazz music and possibly the most creative drinks menu you've ever seen. And if you'd like to go somewhere a little more elusive, head to the Little Yellow Door, a living room flat that's been converted into a bar, and been voted the best bar in the colorful and posh neighborhood of Notting Hill.
Bars and nightclubs aren't everyone's cup of tea; fortunately, you can visit one of London's many comedy clubs. Some of the most popular ones are The Soho Theatre, Comedy Store, Laugh Out London and Piccadilly Comedy Club. If you can, try to cross through Piccadilly Circus during some point of the night; this is is similar to Times Square in New York, and is a must-see to really feel the pulse of the city!
When the main event at night is over and you're looking to unwind, head to Edgware road for some of the best hookah in the city followed by late-night Arab food.
Install the Uber app on your phone if you don't already have it. When public transit isn't an option, this should be your next go-to. Do not get a black cab! While they do look extremely adorable, they are very expensive and the rates are typically double that of an Uber ride.
Always carry an umbrella, no matter how sunny it looks outside.
For a quick bite when you're on the run, there should be a Pret A Manger on nearly every block. It's the healthiest, freshest and cheapest option. Fortunately, everything on their menu tastes good as well.
Take the Heathrow Express to Paddington station to get into the heart of the city within 15 minutes. The London Underground is cheaper, but is far less convenient and will take much longer. You can purchase tickets beforehand online for a discounted price.
For popular restaurants, call ahead to see if you can make a reservation. If a restaurant is known for its lineups, arrive the moment it opens. The smaller the group, the better.
For cheaper theater tickets, attend the matinee show instead of the evening one.
Don't spend on a boat tour across the River Thames, instead you can use public transit and board the river bus for £5.50 to get the same experience!
London is an expensive city! Plan ahead as much as possible to get the best prices, and leave enough buffer room in your budget. This is a city where renting through Airbnb will definitely serve you much better than a hotel.