Welcome to Ontario's Apple Country – just 90 minutes north of Toronto. A special place where the moderating effects of Georgian Bay and the Niagara Escarpment create perfect conditions for growing amazing apples – and baking perfect apple pies!
Along the western plain of Georgian Bay, adjacent to the UNESCO Biosphere Reserve of the Niagara Escarpment and the Bruce Peninsula, Mother Nature and human nature have teamed up to create perfect conditions for growing apples and baking apple pie in Canada's largest apple growing region.
The Apple Pie Trail
Discover the award winning Apple Pie Trail™,  and find much more than artisan baked goods! Stretching from the historic ship building town of Collingwood to the picturesque Blue Mountain Village, Clarksburg, Beaver Valley and the charming harbour towns of Thornbury and Meaford. 
The yearlong Trail features 40 stops highlighting local apple history, art, wine, ciders, and apple infused food specialties teamed with adventure packages for every season.
The Apple Pie Trail is the ultimate touring experience for the active, culinary tourist to discover the people, places and authentic culinary experiences that make this area so beautiful and exceptional.
Begin your adventure anywhere along the Trail and add adventure packages designed specifically for each season, bringing together fresh agricultural opportunities with guided or self-guided activities for all levels and interests. Here are some of the activities you'll find along the Apple Pie Trail:
Paddling the meandering Beaver River rich with wildlife

Cycling country roads through orchards and hamlets

Hiking the Bruce Trail or naturally manicured mountain trails amidst waterfalls and seasonal colors of deciduous trees and plant life

Ancient cave exploration steeped in Petun Indian folklore

Snowshoeing through fields, forests and across the longest suspension bridge in Ontario

Cooking classes to create the perfect apple pie and other local delicacies

Apple picking at a working farm with animals and discovery center

Wine tasting at vineyard/orchards paired with local foods and distinctive winter wines

Area coach tours and scenic boat tours.  
Perhaps the most endearing draw on the Trail is the local Ontarians who created it. Some have lived and farmed here all their lives, while others from as far as France, England and Holland have chosen this area as their new home.
Quintessentially Canadian, you'll meet friendly and hospitable farmers, beekeepers, wine and cider makers, chefs, artists, bakers, boutique owners, historians, outfitters and even an award winning Barista from Seattle, all eager to share their stories and local products.
Guests who travel the Trail will discover it is home to dozens of varieties of apples including Honey Crisp, Ambrosia, Cortland, Jona Gold, Snow, Russet, the well-known McIntosh and Canada's only winter apple The Red Prince.
The trail is a guide to locally produced apple products including five farmers' markets, u-pick orchards, an organic apple grower plus cideries, vineyards, restaurants, cafes, art galleries and several museums.
Population of the area
Creemore 1,300, Wasaga Beach 20,000, Collingwood 20,000, Town of Blue Mountains 5,000 and Meaford 11,100. This local population can double or triple in the busy winter & summer holiday months as Southern Georgian Bay is quickly becoming Toronto's northern playground.
Transportation 
The Trail starts 90 minutes north of Toronto in the country town of Creemore. Accessible by car, bus and boat, you can also book a tour with Summerbound Tours for transportation to and from the Toronto airport, plus guided tours around Apple Country during your stay.
Accessibility
For disabled visitors most locations and sites are fully accessible.
The yearlong Apple Pie Trail features 40 stops with its focus on unique culinary offerings as related to the local apple industry. This doesn't mean we're all about Apple Pie but certainly this is a key component.
You'll also find award-winning wineries, cideries, chefs and bakers who do wonders with our local apple infused food specialties. Here's a list of fantastic restaurants and markets, where you can find signature foods showcasing the area's unique flavors and culinary traditions.
Mad Maple Country Inn

Giffen's Country Market

Creemore Kitchen

Creemore 100 Mile Store

Creemore Farmers' Market

Stayner Music Market and Park It

Espresso Post

Azzurra Restaurant

Collingwood Farmers' Market

Currie's Farm Market


Side Launch Brewing Company

Heavenly Café

Copper Blues Bar & Grill

Kaytoo Restaurant & Bar

Oliver & Bonacini Café Grill

The Pottery Restaurant

Ravenna Country Market

Georgian Hills Vineyards

T&K Ferri Orchards

Farmer's Pantry

Appletop Farm


Blackbird Pie Co.

Beaver Valley Orchard & Cidery


Loft Gallery Inc.

The Honey House

Thornbury Farmers' Market


The Cheese Gallery

Thornbury Bakery Café

Sisi Woodfire Eatery

Bruce Wine Bar Kitchen

Goldsmith's Orchard Market

Grandma Lambe's

Meaford Farmers' Market


Andrew's ROOTS Restaurant

Coffin Ridge Boutique Winery
We have two 'Grandma' bakers who are renowned for their home-baked Apple Pies. Grandma Giffen's is at the start of the Trail (on the east side) and founder of Giffen's Country Market that now serves breakfast and lunch but is most famous for its pies & tarts.
At the other end of the Trail – the west side in Meaford – you'll discover Grandma Lambe's, as much a tourist destination it seems as Blue Mountain Resort. Grace Lambe is not the founding 'Grandma' as it was her mother-in-law who started the apple craze in the Meaford area.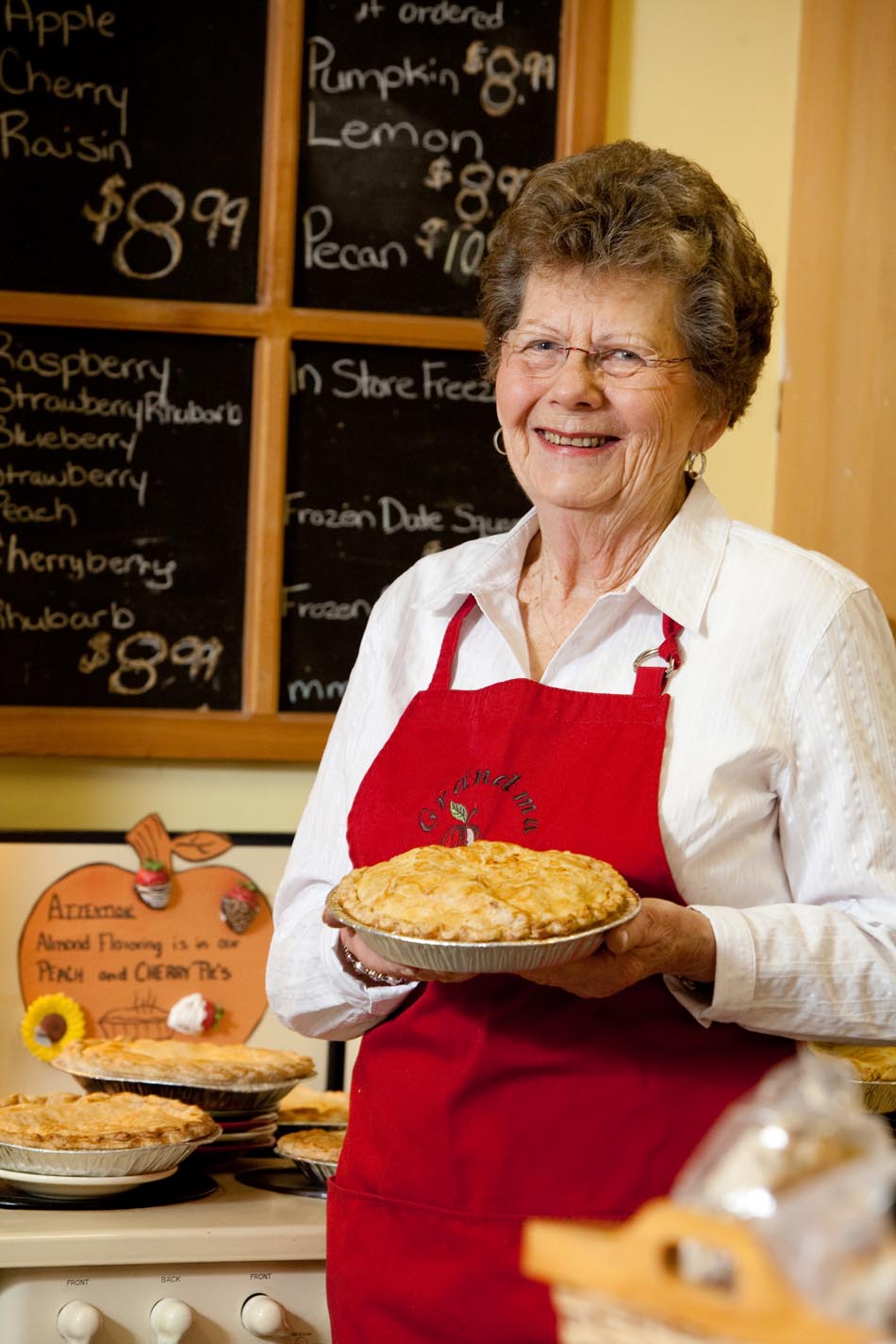 Today Grace continues the tradition at age 85 and has a wonderful road side shop packed to the ceiling with pies of all kinds but its most famous the Apple. Like Giffen's, both locations have orchards all around them, and are the original farm-to-table concept. 
Other locations focusing on the perfect Apple Pie include the Ravenna Country Market, Appletop Farm, Blackbird Pie Co., Thornbury Bakery Café & Goldsmith's Orchard Market.
Orchards and U-Pick are very popular in the fall with young families traveling from Toronto to experience Apple Picking. Giffen's Country Market, T&K Ferri Orchards and Farmer's Pantry offer such services, plus Currie's Farm Market sells fresh from their orchards.
All of them have markets full of the 20+ apple varieties and you can find fresh apples at the four participating Farmers' Markets in Stayner, Creemore, Collingwood, Thornbury and Meaford.
Interested in learning a new recipe? A cooking class can be booked at the Mad Maple Inn.
Recognized chefs on the Trail include Caesar Guinto at the Creemore Kitchen, Leona Nyman at Azzurra in Collingwood, Jeremy Korten at Oliver & Bonacini, and Sean Edmonstone at The Bruce Wine Bar.
Less well-known but equally talented are those behind the scenes at Espresso Post (making the syrup from local apples for their Caramel Apple Lattes), Heavenly Café, The Pottery, Kaytoo, Copper Blues, Sisi Woodfire Eatery and Andrews ROOTS Restaurant.
Lastly you'll find wine, cider and one brewery along the Trail. The Wine Council of Ontario has recognized this northern area as one of their Emerging Regions, and the wines at both Georgian Hills and Coffin Ridge Boutique Winery are frequent Ontario award-winners. Tasting rooms and tours are offered at both wineries and Beaver Valley Cider.  
Cooking classes, markets, pies, exceptional cuisine, wine, cider, apple lattes and more await your discovery. Our Trail will surprise you with an endless array of apple creations!
The Apple Pie Trail and surrounding area offer a world of activities, with something everyone can enjoy. Whether you're after the experience of being immersed in nature, a relaxing day at the vineyards, or something a bit more adventurous, the Apple Pie Trail has a host of activities to help make your trip memorable.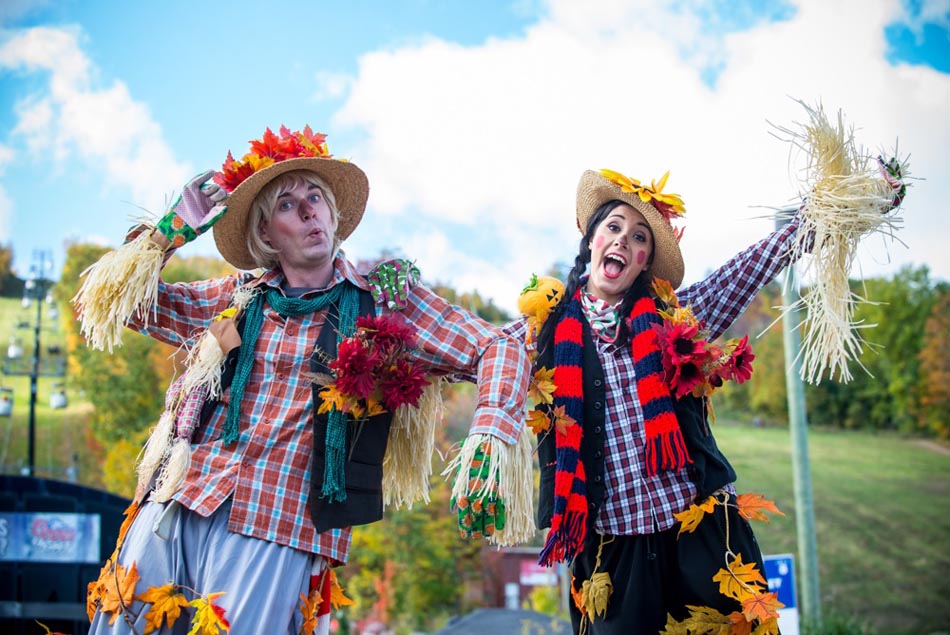 Here are just a few of the activities our visitors love.
Pedal Paddle The Blue Mountains, an Ontario Signature Experience  

Paddle & Wine Tasting

Wine Tasting

Boat Cruise, 

Heli-Wine Tour

Walk, Waterfall & Wine Tour

Scenic Caves Nature Adventures

Free Spirit Tours

Blue Mountain Village nightly entertainment

Hiking the Bruce Trail
The Blue Mountains situated at the heart of the Apple Pie Trail offer world class adventure starting with the Niagara Escarpment a world UNESCO biosphere site.
Winding its way throughout the Trail is a portion of the 800km Bruce Trail that starts at Niagara Falls and ends at Tobermory, ON. Guests can spend days or weeks hiking the Bruce Trail sections alongside the Apple Pie Trail.
If looking to book an outing we sell the following Apple Pie Trail Adventure packages: The Pedal Paddle, Paddle & Wine Tasting, Wine Tasting Boat Cruise, a Heli-Wine Tour and the Walk, Waterfall & Wine Tour.
Additional ideas include a stop to Trail Partner Scenic Caves Nature Adventures, the only Canadian Signature Experience in the area with the longest twin-zip line in all of Ontario spanning over 1000 feet down the entire length of the Niagara Escarpment.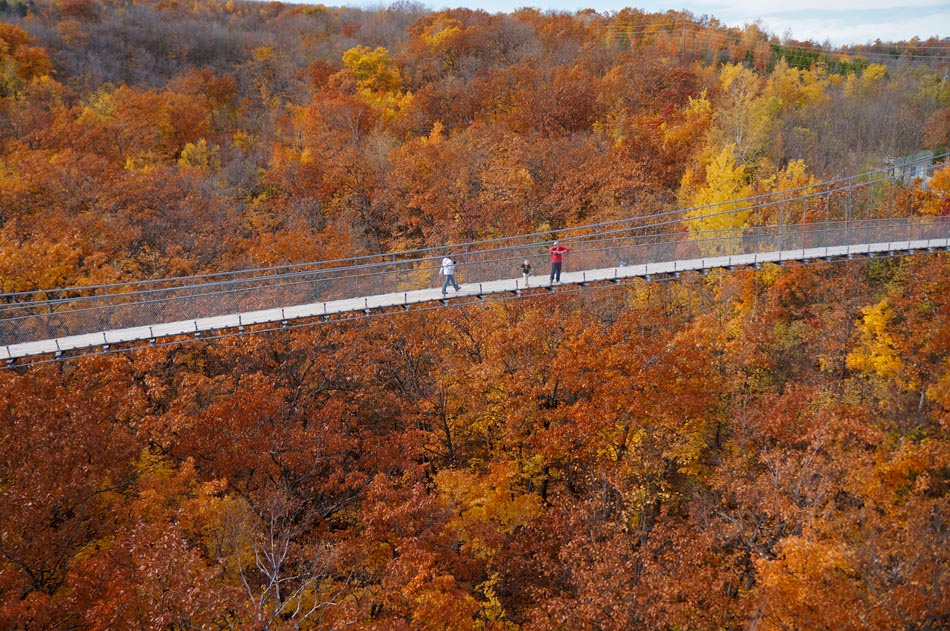 The Caves also offers a self-guided circuit of caves and a hike across its Suspension Bridge. They offer the areas biggest expanse of cross country and snowshoe trails in the winter with over 600acres of untouched land.
Nightlife in the area lives at the Blue Mountain Village with its 20 restaurants and bars in Ontario's only pedestrian Village with nightly entertainment and weekend festivals and live music all summer long.
A culinary Trail is always chill, as you travel the quiet country roads far from big city life. Here are a few of our more popular ways to kick back along the Apple Trail and its surrounding area.
Scandinave Spa Blue Mountain

Wine Tasting

Apple Picking

Beaver River Gental paddle (kayak or canoe)

Beachcombing – Wasaga Beach is just 20 minutes away

Wine Tasting Boat Cruise with Collingwood Charters

Heli-Wine Tour

Walk (Snowshoe), Waterfall & Wine Tour
Those seeking to get the most out of their relaxation flock to the award-winning Scandinave Spa just 10 minutes from Blue Mountain Resort and The Westin Trillium House.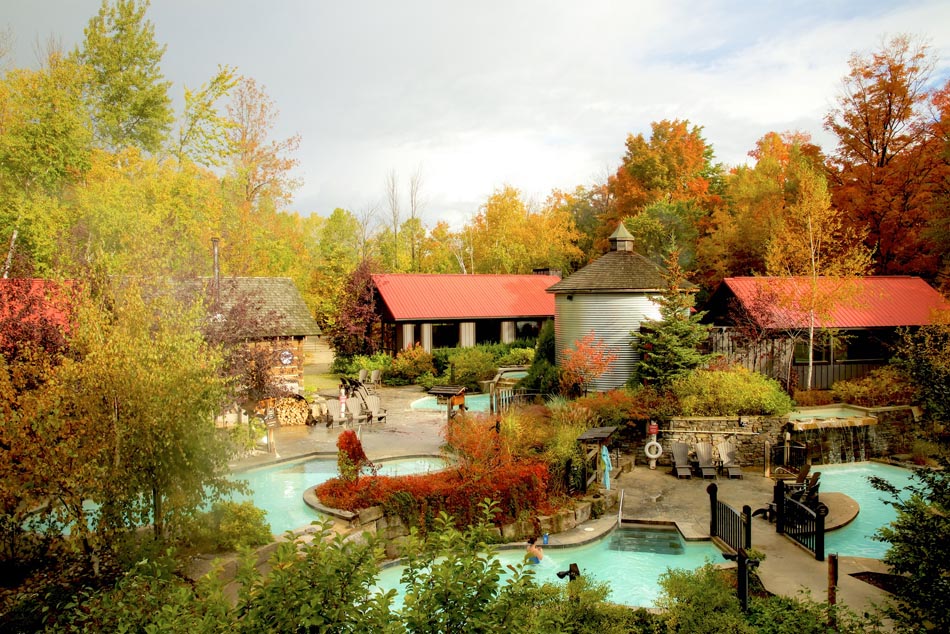 Scandinave is situated on 25 acres of natural Ontario birch, Canadian maple and pine trees, the Spa has expansive views of the UNESCO World Biosphere Reserve Niagara Escarpment.
In Spring & Summer guests explore the trails, cycling routes or take a short drive to the world's longest fresh water beach, Wasaga Beach, and other impressive shoreline accesses on Georgian Bay.
Visitors in the Fall are treated to a colorful tree display as well as the occasional turtle, tree frog or wild turkey.
In the winter months, guests soak in the Baths and can watch Blue Mountain Resort skiers curve down the slopes under the night lights.
The Apple Pie Trail partners with two accommodators who can find you everything you need for an intimate retreat or large family gathering.
Blue Mountain Resort
For a holiday full of adventure, or a totally relaxing retreat, Blue Mountain has what you need for an incredible getaway experience.
1 (877) 445-0231 | bluemountain.ca
Or
The Westin Trillium House Blue Mountain
Explore the beauty of Ontario's largest apple-growing region and sample delicious local products along the Apple Pie Trail with our exclusive package: Overnight accommodations in a deluxe guest room or one-bedroom suite.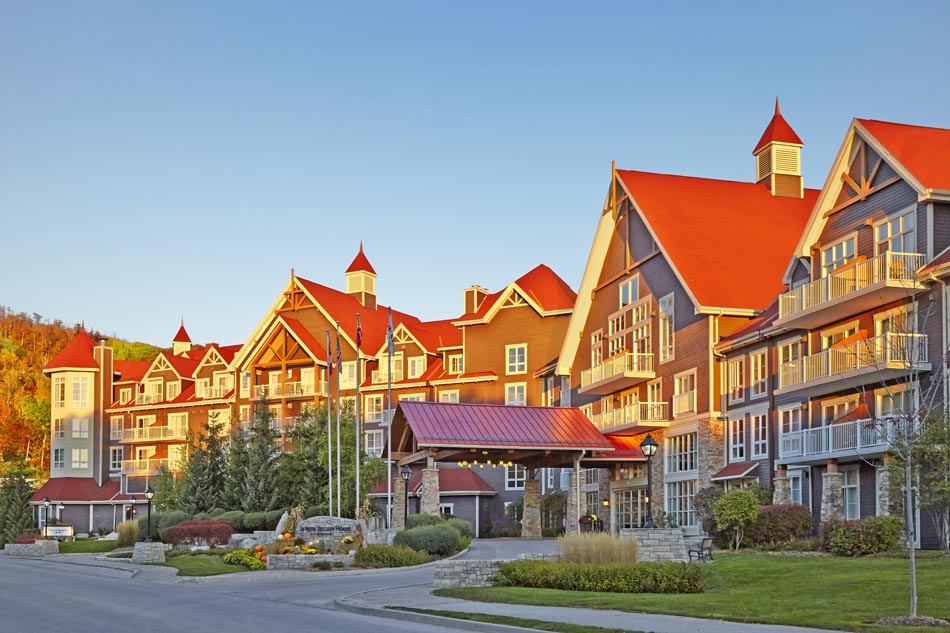 Apple Pie Trail gift bag featuring:
Apple Pie Trail map to help guide you to the best of the trail
2 $10 vouchers to be used at stops along the trail
Local Apple Pie Trail products featuring cider, honey, and apple salsa
Book online, or call 866-716-8101 and ask for rate plan PKGAPT. Valid for arrivals all days of the week through December 22, 2016.