The old glamour of Acapulco is still there! Ever since its booming popularity in the 50s and 60s, the port was a favored getaway destination for Hollywood jetsetters such as Frank Sinatra, Marilyn Monroe and Elizabeth Taylor. Everyone who visits Acapulco falls in love with its pristine beaches, rich history, delicious gastronomy, exciting night life, culture and bold art. Acapulco is also known for its world-class and award winning hotels. Tourists can enjoy the destination through an array of activities from turtle release, snorkeling at La Roqueta Island and having a one-on-one with nature at the Tres Palos Lagoon. Beyond its old Hollywood glamour, traditions and history, Acapulco is a destination that abides with the highest international standards, and it's at the forefront in the travel industry with new trends to attract worldwide tourists.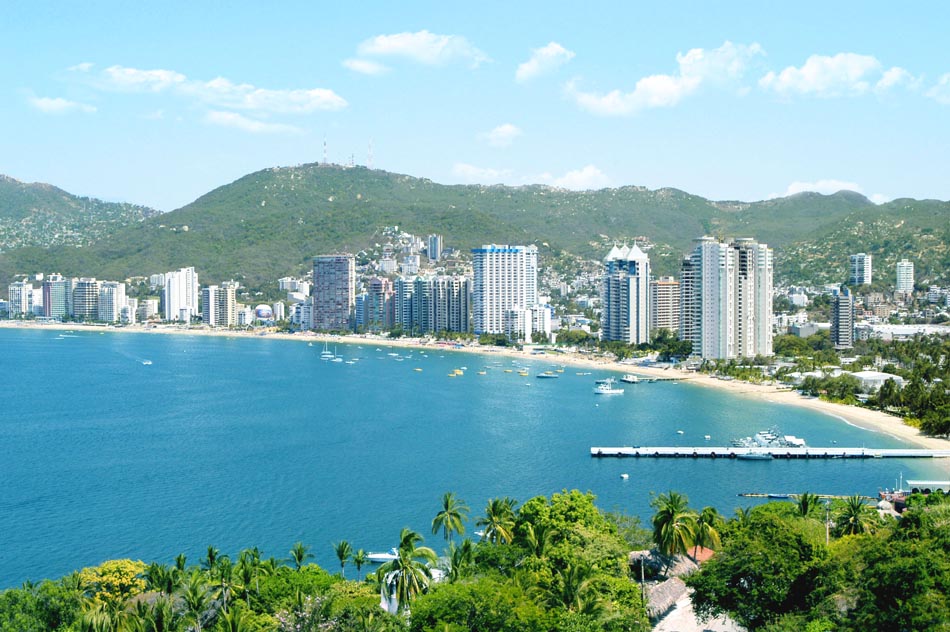 Acapulco is located on the western side of Mexico and it is 239 miles south of Mexico City. Visitors can get to the "Pearl of the Pacific" by air, road or sea. The city's international airport, which will soon have a new passenger terminal to hold up to 1.3 million passengers a year upon completion in 2018, is located near the renowned Diamond Area. Its population is 789,971, as of 2010, and it features a tropical and humid climate all year round.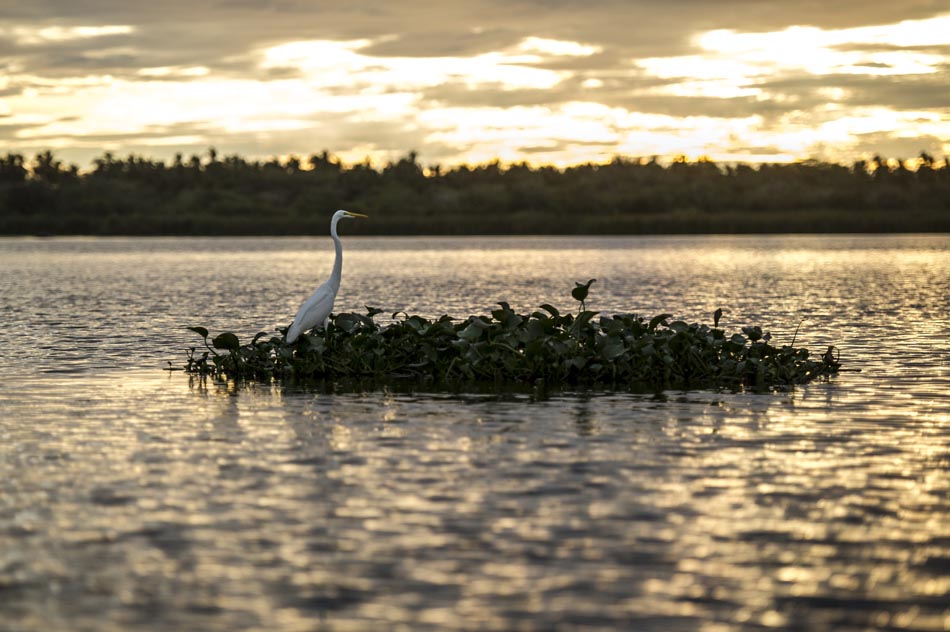 What makes Acapulco unique is its different tourist areas that have developed throughout the years to provide a variety of spaces and attractions for people that visit the destination from all over the world. The Scenic Area, Golden Area and Diamond Area are among the most popular and visited by Mexicans and international tourists.
With more than 160 restaurants with spectacular views of the bay, Acapulco offers visitors a variety of gastronomic experiences varying from traditional dishes to international cuisine.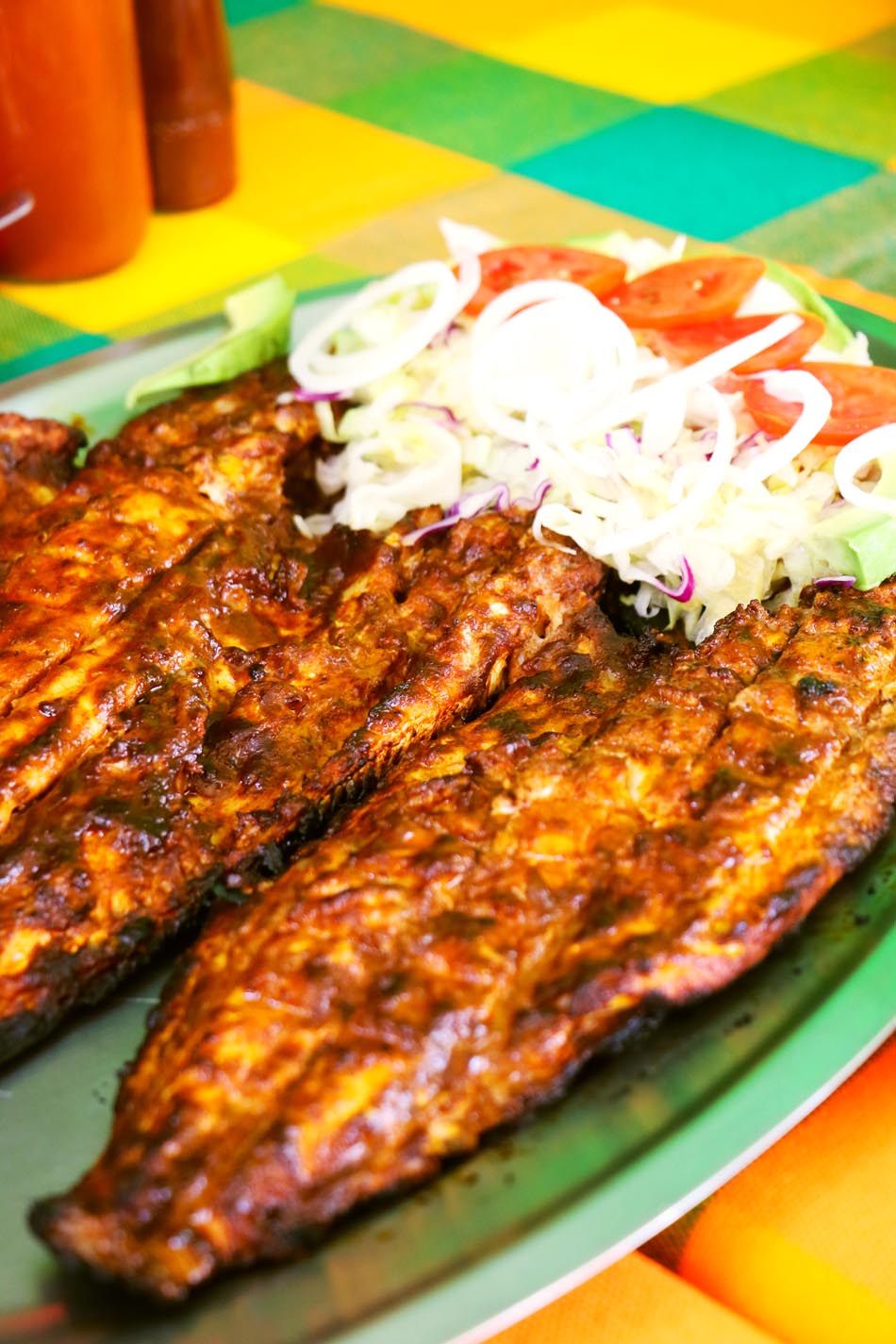 When it comes to local gastronomy, the "Pescado a la Talla" wins the award! This delicious dish served with onions, tomatoes, lime and sometimes rice has been Acapulco's especial recipe for decades. The Barra Vieja area, nearby the Diamond Zone of Acapulco is the best place to taste this dish. Though recognized to be from the Pacific coast of Mexico, "Pozole Thursday" is a tradition most Acapulqueños celebrate. Pozole is a hearty soup, which means "Hominy", a food that consists of dried maize kernels. The soup has meats or seafood and various spices, chilies and condiments. It is a dish that definitely defines Acapulco.
Coconut ice cream is Acapulco's specialty! Also, you can't leave without trying Acapulco's ceviche. These two are usually served in most restaurants in the destination.
Zibu, one of Acapulco's most upscale and famous restaurants, overlooks the beautiful Bay of Puerto Marqués. It offers dishes that fuse Mexican with Asian ingredients to create a Tai-Mex style cuisine, its architecture was created entirely around the menu, mixing Asian and tropical influence.
Tony's Asian Bistro, Five Star Diamond award winner, is another famous restaurant that showcases a beautiful view of the bay. It was opened in 2013 and has held first place on Trip Advisor for Best Restaurant in Acapulco for the past 26 months. Its menu is a fusion of Asian and French gastronomy. Its chef, Erik Nguyen, has worked with international personalities and celebrities like François Mitterrand, former president of France, French actress Catherine Denauve, American actors Harrison Ford and John Malkovich among others.
Acapulco is also home of Susana Palazuelos, one of Mexico's most popular chefs and wedding planners. Zibu Restaurant, one of Acapulco's most upscale and famous restaurants, is owned by her son Lalo Palazuelos, who is also a very renowned chef in Mexico.
The city hosts an annual French Festival during the months of March/April, which celebrates everything French. Gastronomy, music and films are featured during these days. Likewise, a yearly paella festival is held at Elcano Hotel, located in the Golden Area of Acapulco, and receives all type of public figures and celebrities from Mexico.
Acapulco's tourism offer goes from exciting and heart-bumping experiences to quiet and relaxing days at spas and beaches. For the adventurous and adrenaline lovers, bungee jumping can be the perfect fit; while for those interested in enjoying breathtaking views of the bay, an infinity pool and a massage, a stay at the Banyan Tree Cabo Marques is the best option.
What differentiates Acapulco from any other destination is its cliff divers show at "La Quebrada", which has given visitors a rush of adrenaline since 1934. Families and all other visitors can enjoy one of the four daily spectacles from La Perla Restaurant, which is located at El Mirador Hotel. The shows are held in the following local time slots: 1:00 p.m., 7:30 p.m., 8:30 p.m., 9:30 p.m. and the last show at 10:30 p.m. in which the diver dives off with a torch.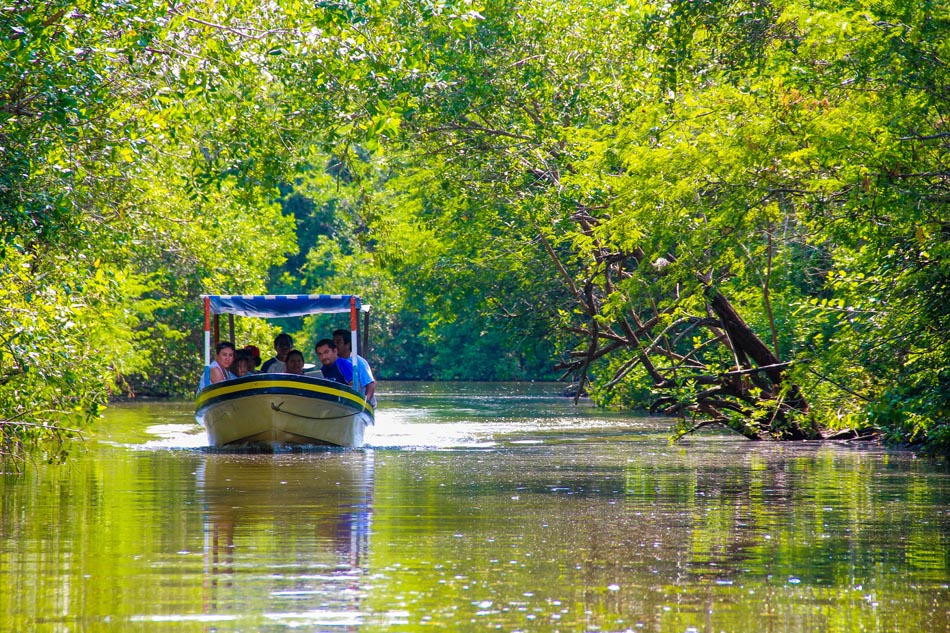 These are some of the activities families can enjoy in Acapulco:
Acapulco is known for being a surfer's paradise; it hosts many popular international professional surfing tournaments like the Vans Surf Open which brings surfers from all over the world to compete in the shores of Revolcadero Beach. Fishing is also a popular activity in Acapulco due to the favorable conditions of the Pacific Ocean, diversity and abundance of species in the area.
Acapulco's rich history as a tourist destination has also drawn the attention of golf players. The Fairmont Acapulco Princess was rated among Golf Digest's top 25 golf resorts, it offers a sensational 18-hole layout, lined with coconut palms and punctuated by narrow fairways and challenging water hazards. Turtle Dunes Golf Course located at Princess Mundo Imperial Hotel is an 18-hole championship golf course designed by acclaimed golf architect and craftsman, Tripp Davis, it is set amongst ocean sand dunes and surrounded by a lush tropical sanctuary, the course showcases expansive water features and towering parotta trees.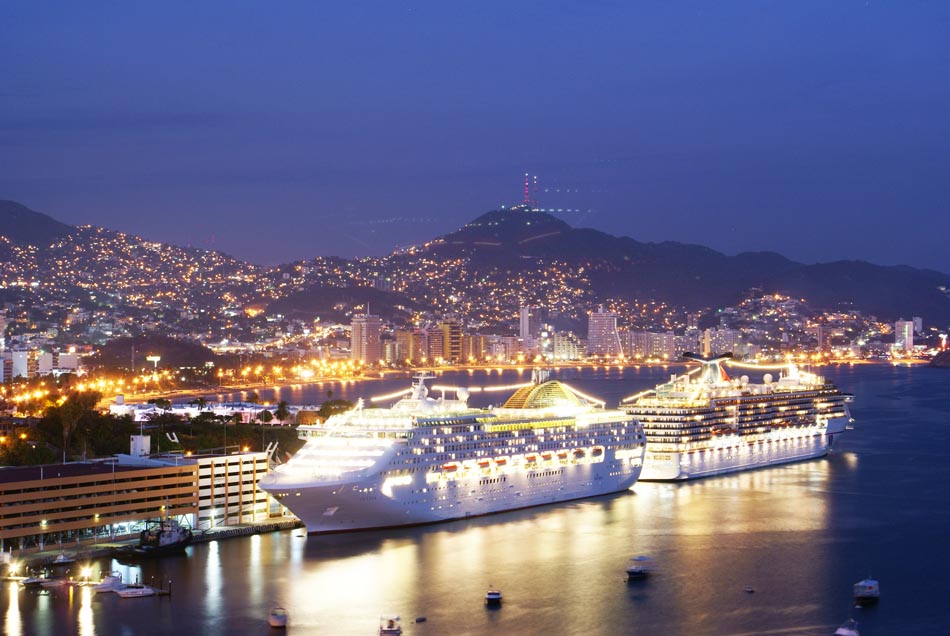 The destination offers a vibrant nightlife for any type of tourist. As soon as the sun sets and the clock strikes 5:00pm it's time for some tasty cocktails and to explore the city's most popular night clubs like the Palladium and Terraza Lounge. These two night clubs take partying to a whole other level, literally, it gives people giving people the sensation of dancing in mid-air. Acapulco has a perfect night club for every type of party enthusiast!
There are more than 20 kilometers of beaches from Barra Vieja to Pie de la Cuesta to be enjoyed in Acapulco. La Caleta and Caletilla have been Acapulco's most popular beaches for years, they are protected by the Roqueta Island, which gives them the tendency to have gentle waves, ideal for children. Icacos beach is another popular tourist destination in Acapulco, it was recently awarded with Blue Flag certification, an international certification given to beaches that maintain excellent standards of cleanliness, water quality, environmental management, security and services. In addition to sunbathing, the beaches around the bay offer a number of services, such as boat rentals, horseback riding, and aquatic sports.
Acapulco is a natural paradise which offers visitors the perfect setting to relax and renew. The destination's hotels offer renowned spas. The spa at Banyan Tree offers an extensive range of beauty and relaxation treatments intertwined with the rich tradition of Asian healing and only uses pure essential oils and freshly prepared ingredients for all treatments. Banyan Tree was the winner of Trip Advisor's Traveller's Choice Awards 2014. Therapists take guests to the top of the mountain where they can enjoy their treatments and the magnificent view.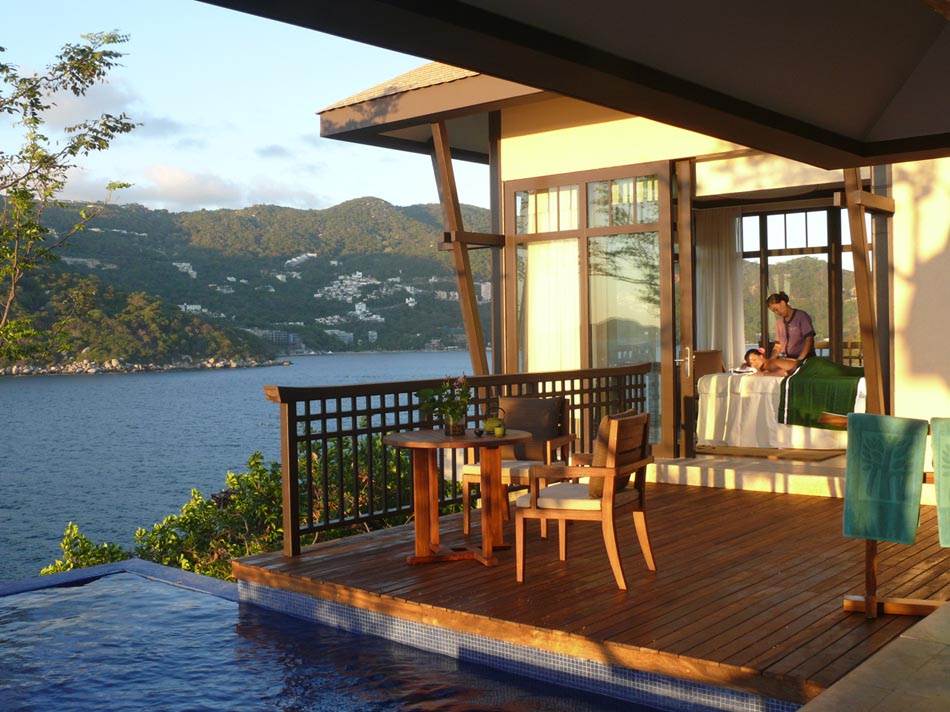 Located at the new Mundo Imperial Hotel, Sol Imperial is an oriental paradise where guests can find exotic flavors and fragrances. The unique combination of Balinese massage with new aesthetic trends and the magic of the hot springs relax the mind and revitalize the body. Most spas offer millenary traditional treatments unique to the region, including herbal techniques used in Mexico since Pre-Hispanic times, the temazcalli and thermal baths. In Acapulco, visitors can also enjoy natural sanctuaries and recharge their energies by practicing Tai Chi or Yoga by the sea. These magical places, along with the combination of sea, sun and the beautiful golden sands of Acapulco allow visitors find balance and awaken the senses.
Visitors who want to experience Acapulco beyond its spas and beaches can visit the Fort of San Diego, an architectural jewel built in 1616 which has now been refurbished to accommodate the Historical Museum of Acapulco. The museum has ten exhibition halls showcasing the history of Mexico and Acapulco. An exclusive tour with the museum's director and a luxury lunch with a dance performance can be booked for luxury travelers, according to Blanca Bello, Director of Constellation Services.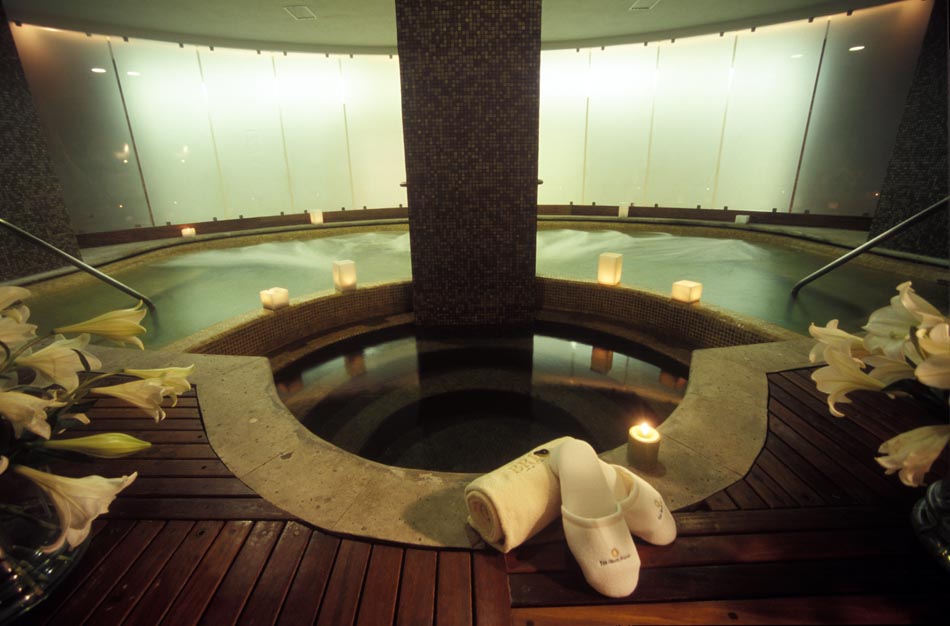 Art in Acapulco is unlike any other. Travelers can experience the wide range of street art created by artists such as Eppens Helguera, and Diego Rivera who is known as being the "Picasso of Mexico". As you walk by the streets of Acapulco you will encounter with one of Diego Rivera's most popular mosaics at Casa de lo Vientos. For the people of Mexico Diego Rivera is the artist that could capture the terrors of the Mexican Revolution through art.
Acapulco features hotels for family, adults and for the LGBT segment, it satisfies travelers from all over the world, even the most demanding with its award-wining hotels. Some of Acapulco's most popular hotel choices are Banyann Tree Cabo Marques and Mundo Imperial.
Banyan Tree Cabo Marques overlooks the bay of Puerto Marques, it is a luxurious resort hotel hich is the first of its kind. It is built on high stilts offering remarkable views amidst signature Banyan Tree comforts.  An ideal beach getaway for both jetsetters and couples seeking a romantic escapade, discover the enchanting allure of Acapulco since its beginnings when it was a sleepy fishing village, sip exotic tropical cocktails at Las Vistas Bar & Lounge, or simply luxuriate in pampering Acapulco spa treatments at the award-winning Banyan Tree Spa.
Resort Mundo Imperial is an upscale resort which is located in the modern Diamante Zone of Acapulco and five minutes away from the Acapulco International Airport. Mundo Imperial boasts 814 luxury rooms, two lobbies and six pools, it constitutes a new integral touristic concept that includes luxury, comfort, relaxation, wellness, entertainment, shows, shopping and gastronomy.
Casa Condesa  has become a trending spot for all gay travelers looking to soak-up the sun and enjoy many activities that the city has to offer. Playa Condesa, just steps away from Casa Condesa, has many popular restaurants like Betos, La Guera and La Maraya which are among tourists' favorites.
For a full list of hotels in Acapulco, please visit: www.visitacapulco.travel
On Thursday's don't forget to say "Feliz Jueves Pozolero!" and to enjoy a big bowl of Pozole.
Be sure to pack light clothing, Acapulco is sunny all year round!
Check the dress code before you head out. Most clubs do not permit T-shirts, shorts, jeans or sandals.
The Fort of San Diego has free admission on Sundays from 9:30 am to 6:30 pm
For a more adventurous and cheaper way to get around Acapulco, look for the old-style VW Beetles which move around the Costera Miguel Aleman all day and night. Before getting in, ask the driver what he will charge you for the ride.
At the central market in the Costera Miguel Aleman you can shop for souvenirs such as serapes, pottery and inexpensive jewelry.
The best coconut ice cream is served at Elcano Hotel!
Make sure to ask for a mud mask when you go for a boat ride at the Tres Palo Lagoon.
Do not miss the 10:30pm cliff divers at La Quebrada, they jump with torches!
Be sure to go horseback riding in Barra Vieja.