Cancun is Mexico's leading travel destination. With various offerings ranging Mayan culture and luxurious resorts, to adventure parts and incredible cuisine, Cancun is much more than a Spring Break hotspot. There is no doubt that Cancun is famous for its beautiful, crystal clear waters and its powdery soft sands.  Some of the best beaches found on and off the hotel zone include Puerto Morelos, Punta Nizuc, and the popular public beach, Playa Delfines. Aside from the allure of the brilliant resorts in the Hotel Zone, the entertainment, shopping and dining options found in the famous strip, exploring the nearby islands of Isla Mujeres and Holbox is part of Cancun's lesser-known colloquial charm.  Cancun is home to hundreds of hotels that range from luxury to adults-only to all-inclusive to family-friendly.  The destination's resorts are famous for their renowned Mexican hospitality, amenities and special services and programs. For those seeking adventure, romance, top-notch cuisine, luxury spa treatments, world-class entertainment, the best in hotels and amenities or even a destination to unwind, Cancun is for you.
Cancun's population is about 1 million; in Isla Holbox, it is around 3,000.
There are countless green spaces in Cancun that facilitate endless adventures and ecotourism tours. While in the area, you can enjoy mountain biking, visiting ecological themed parks (such as Xcaret or Garrafón National Park in Isla Mujeres), driving through the jungle in open top jeeps, swimming in cenotes, and much more.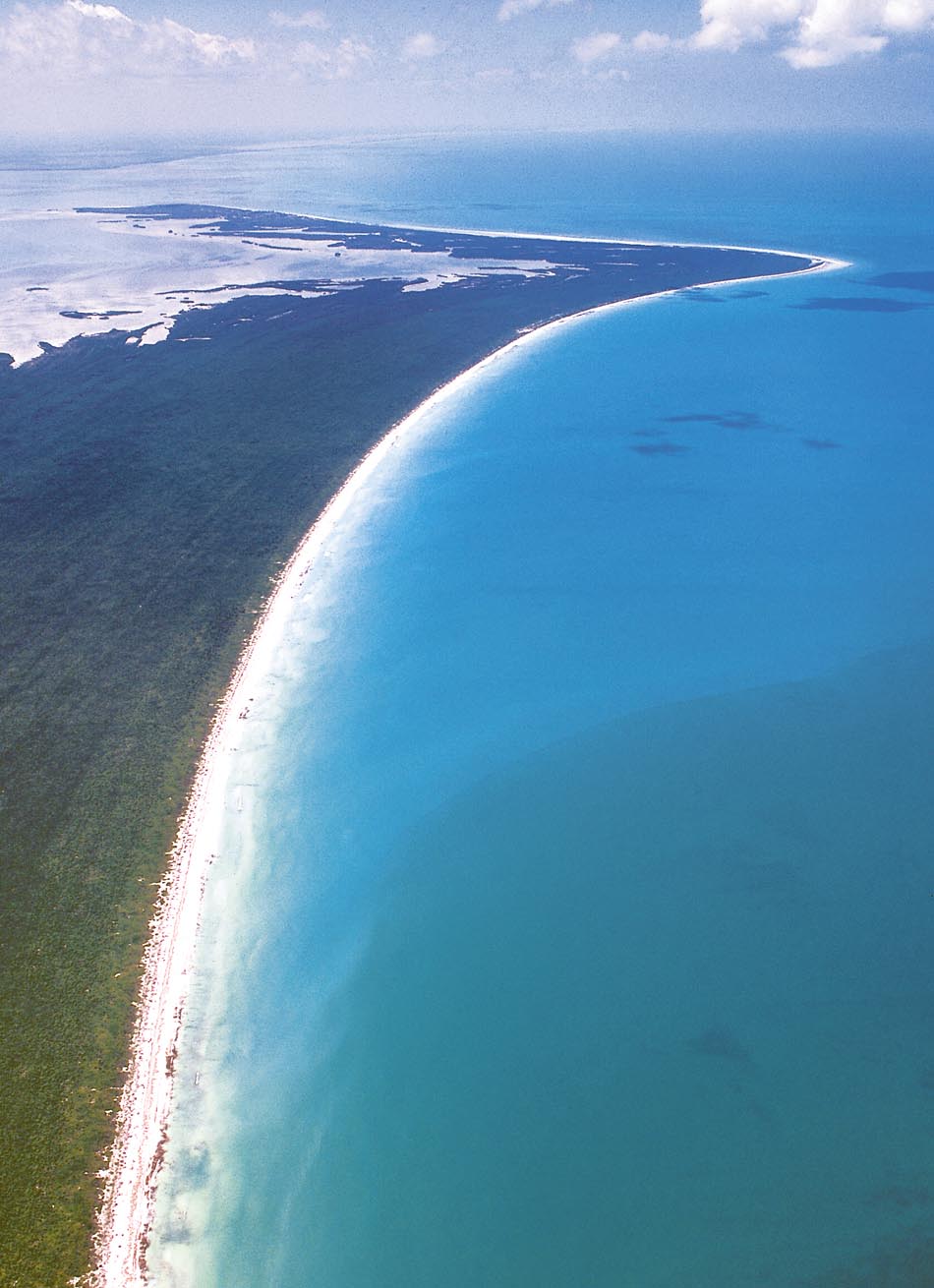 Because Cancun was established as a tourism destination in the 70's, it has become a hub for the tourism and hospitality industries and has attracted people from all over Mexico and the world. With the high-caliber of hotels and restaurants, Cancun is home to many international residents and expats, making for a multicultural ambiance.
Cancun's extensive connectivity seeks to expand tourism and business opportunities as it strengthens ties between the rest of the world and the Mexican Caribbean. There is currently a significant demand for travel to Cancun from both the leisure and business travel segments. Visitors can arrive by plane, boat or car/bus:
Air: Cancun International Airport is Mexico's second busiest airport and one of Cancun's best features, as most major air carriers in North, Central, and South America, offer services to Cancun.
Bus: The main bus station is located at Calle Pino, SM23, MZ56, Lt 1 y 2 in downtown (el centro). The following bus companies operate buses to/from here: Grupo ADO (Autobuses de Oriente) and AutoCentro.
Boat: Visitors can arrive by boat or cruise, although the water in Cancun is not deep enough for cruise ships. To visit the city, cruise passengers must take a ferry from nearby cities.
Cancun offers visitors with disabilities the appropriate infrastructure, transportation, and highly trained staff members willing to assist them and make their holiday as comfortable and memorable as possible. The destination's commitment to accommodating disabled visitors is very notable, but it continues to strive to better advancements in this area.
There are several companies in the area that specialize in special services, such as Cancun Accesible. Cancun Accesible offers private and accessible transportation to wheelchair users or disabled guests and their companions, from the Cancun International Airport to their hotel or vacation club in Cancun and Riviera Maya. The company also provides highly trained staff members to assist people with disabilities and make their vacations as comfortable as possible. To read more about this company and the services they offer, please visit: http://www.cancunaccesible.com/
The design and segmentation of Cancun's Hotel Zone is truly unique. The design follows the concept of "supermanzanas" (subdivisions), architecturally known as the "broken plate diagram": huge city blocks, separated by large avenues. However, the Cancun hotel zone, is one large boulevard that goes in one general direction, making it very easy for tourists to navigate.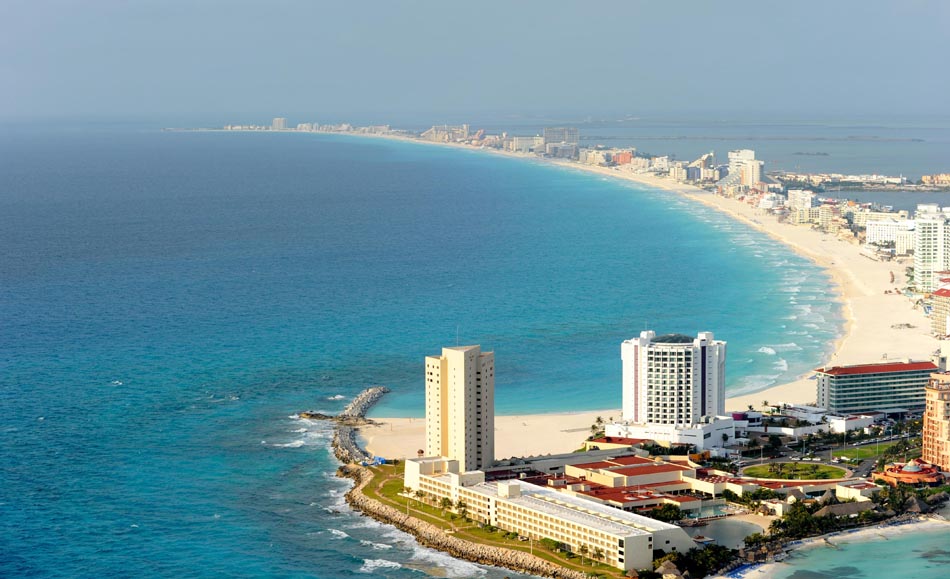 Four decades ago, Cancun was a deserted island and few even knew of its existence. In 1969, the Mexican government decided to create the Cancun Project which began on April 20, 1970 (considered the birthdate of the destination). This Master Plan was designed to create a unique tourism-focused destination. Cancun is the Caribbean's premier destination, contributing a large percentage of Mexico's tourism-related revenue and accounting for much of Quintana Roo's gross domestic product. In 1974, the first hotels were opened (Playa Blanca, Bojorquez and Cancún Caribe) and the Cancún International Airport was inaugurated.
Cancun mixes old world charm with modern infrastructure and a vibrant night life, offering visitors all kinds of activities to pick from. Its privileged geographic location allows tourists to enjoy natural wonders like underground rivers and bird sanctuaries, and the choice of staying in the city to enjoy the restaurants, shopping and beaches. Visitors have a wide variety of outdoor adventures to pick from during their visit to Cancun, including snorkeling, hiking, rappelling and exploring hundred-year-old Mayan ruins.
Cancun offers unparalleled gastronomy to its visitors. Some of its most popular and unique local dishes include:
Pescado Tikin-Xic: Fish cooked over charcoal fire seasoned with a mixture of sour orange, annatto, tomato, and chili (a traditional Yucatecan specialty).
Cochinita Pibil: This popular dish is highly influenced by the Mayan culture. It consists of roasted pork with sour orange juice covered with banana peels. They are very popular in Cancun and can be eaten in many different ways.
Lionfish: Lionfish-based dishes are very popular in Cancun, such as lionfish ceviche, lionfish chowder, and lionfish fritters. Lionfish is a venomous fish and an invasive species to the Southeast coast of the U.S., the Caribbean and in parts of the Gulf of Mexico. In order to alleviate their strain on the local aquatic ecosystem, a few restaurants in Cancun and Isla Mujeres specialize in this fish not only because it is tasty, but to help the local environment.
Salbutes: Salbutes are very similar to Mexican tacos and extremely popular after a night out. Salbutes are made with wheat and are then covered with all kinds of meat, spices, vegetables, cream, and special sauces as well as cheese.
Many internationally renowned star chefs own local restaurants and often visit the destination, such as Six Star Michelin Chef Martin Berasategui (Tempo) and Le Basilic's Executive Chef Henry Charvet (who holds both the title of Chevalier du Mérite Agricole and Master Chef of France). Other talented local and national chefs that live in the area are Chefs Cristian Morales and Federico Lopez.
The Cancun-Riviera Maya Wine & Food Festival celebrated its fifth edition earlier this year in April. The event typically gathers the best chefs, winemakers and sommeliers of the world in Cancun. It also features a wide variety of events including food and wine pairings, special chef tributes, mescal and wine tastings, galas, and much more.
Check out these fantastic restaurants:
La Habichuela: According to TripAdvisor, the most popular restaurant in Cancun is La Habichuela. It serves up authentic Caribbean seafood and Mexican cuisine as well as top cuts of beef. The restaurant's design is inspired by Mayan architecture and Yucatan haciendas.
Le Chique: In 2016, the restaurant (located in Azul Sensatori Hotel) received the AAA Five Diamond award, making this the fourth restaurant in Cancun to hold the prestigious title including Fantino and The Club Grill (both at the Ritz Carlton Cancun), and Le Basilic (at the Grand Fiesta Americana Coral Beach Cancun).
Pizzería Edelyn: The self-proclaimed creators of Isla Holbox's famous lobster pizza. Make sure you don't miss out!
Mora Mora: This street-food-centric establishment also offers visitors the opportunity to enjoy its rotating art exhibitions and graffiti-decorated walls. Once there, make sure to try the restaurant's most popular dish: beer-braised beef tongue taco.
Marbella Rawbar & Grill: This has long been considered the place to go for the best seafood in Puerto Juarez. Some of its most popular dishes include coconut shrimp and its mouth-watering ceviche.
TacoQueto: This street food joint is located in Isla Holbox and offers amazing tacos, burritos in huge portions and very affordable. You can find plenty of locals eating this tasty food particularly late at night.
El Pesquero:  El Pesquero is among the top seafood restaurants in Puerto Morelos. The restaurant is located by the famous lighthouse of Puerto Morelos and it's the perfect choice for seafood fanatics. House specialties include: burnt Octopus Ceviche, Seafood Mixote and Horseback Shrimp.
La Habichuela has been a Cancun fixture since 1977. The restaurant serves authentic Caribbean seafood and Mexican cuisine, and it was recently awarded the Five Stars Award from the American Academy of Hospitality Sciences. Its garden area is decorated with replicas of Mayan sculptures and a mural of the Mayan jungle. The dish to try at La Habichuela is the famous Cocobichuela, which has been served by the establishment more than 350,000 times and consists of a large lobster and shrimp cooked in curry sauce served in a coconut shell topped with fresh fruit.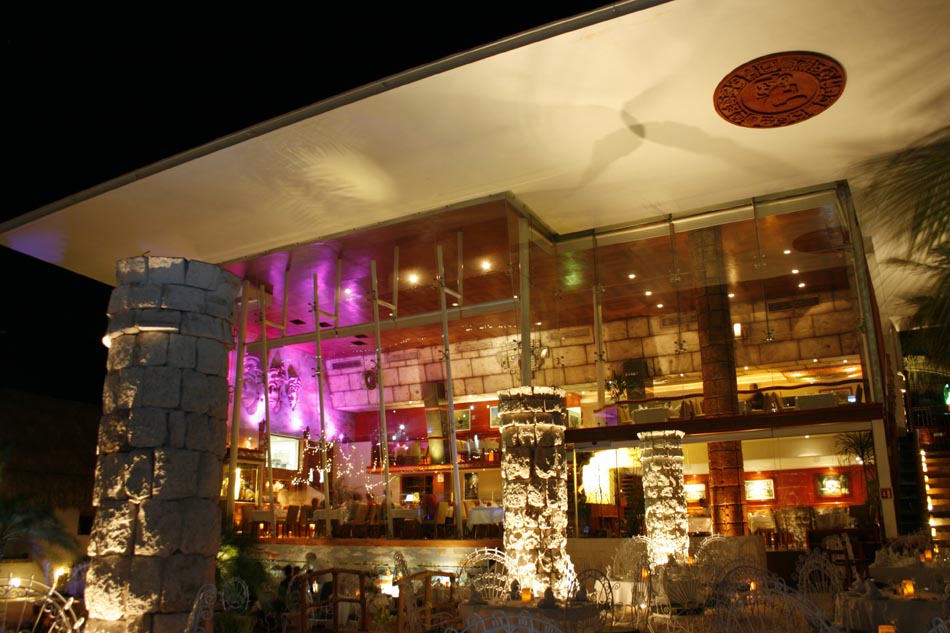 Cancun's gastronomy offers a wide variety of food options. The following list includes some of the most popular restaurants for each specific food category: Le Basilique (French), Elefanta (Indian), La Dolce Vita (Italian), and much more.
Make sure you also don't miss out on these amazing restaurants off-the-beaten-path:
Pizzería Edelyn: The self-proclaimed creators of Holbox's famous lobster pizza.
Va Q' Va: Located in an off-the-beaten-track area of Downtown Cancun, this restaurant serves authentic Mexican seafood and is usually packed with locals on weekends. It offers amazing ceviche, flavorful micheladas, and tasty fish recipes in an indoor-outdoor atmosphere.
La Amiguita: Located in an off-the-beaten-track area of Downtown Cancun and just a few minutes away from the hotel zone, this restaurant serves authentic Mexican tacos and it has been a favorite among locals for nearly 30 years. It is also Cancun's first attempt of a food truck and its most popular dishes include: tacos de mole, tacos de chicharron con salsa verde, y tacos de bisteck con chile y papa. The restaurant opens almost every day from 8:00 – 11:00 a.m.
Cycling, hiking, ziplining – what else!? There are several activities you can enjoy with friends and family in Cancun and any of its islands, including (but not limited to):
Cooking School: The Mexico Lindo Cooking School teaches tourists authentic Mexican cooking techniques and regional cuisine- kids over 12 are welcome!
Cancun Wax Museum: The city's first ever wax museum opened earlier this year (January 2016). Located at La Isla Shopping Village in the Cancun Hotel Zone, the museum has 23 rooms displaying more than 100 characters from movies, sports and music.
Mayan Culture: Cancun's Mayan Culture is its crowning glory. Several Mayan archaeological sites are located near Cancun such as Tulum, Coba, Ek Balam, and more. These are all within easy reach of Cancun by bus, car or on one of many tours.
Museo Maya de Cancun: The museum opened its doors to the public in November 2012. Located in the heart of the Cancun hotel zone, it was designed by Mexican architect Alberto García Lascurain. Cancun's Maya Museum includes more than 350 archeological artifacts that took 30 years of research to procure.  In addition to this, there is an archaeological site, called San Miguelito, located next to the museum.
Ventura Park: Cancun's new oceanfront theme park is located towards the end of the Hotel Zone. The park offers six different worlds of adventure and unique entertainment for people of all ages. At Ventura Park, you can ride a wild roller-coaster, go bungee-jumping into the unknown, hop on an 800-foot zip-line, swim with friendly dolphins, slide down an insane 50-foot looping waterslide, drive a go-kart alongside the ocean, engage in virtual reality warfare and much more!
Xcaret: Although Xcaret doesn't have any roller coasters, it is worth mentioning this park in this section since it is one of the most popular ecological theme parks in America.
Xcaret is a huge eco-park so it is worth getting there early in the morning to take full advantage of its beauty. You will get to see wildlife in it natural habitat surrounded by the most beautiful flora and fauna. There is safe snorkeling in the calm inlets, and there is even a natural underground river you can swim along to cool off. Don't miss the spectacular Mexican Folkloric Show in the evening. A must see for the whole family!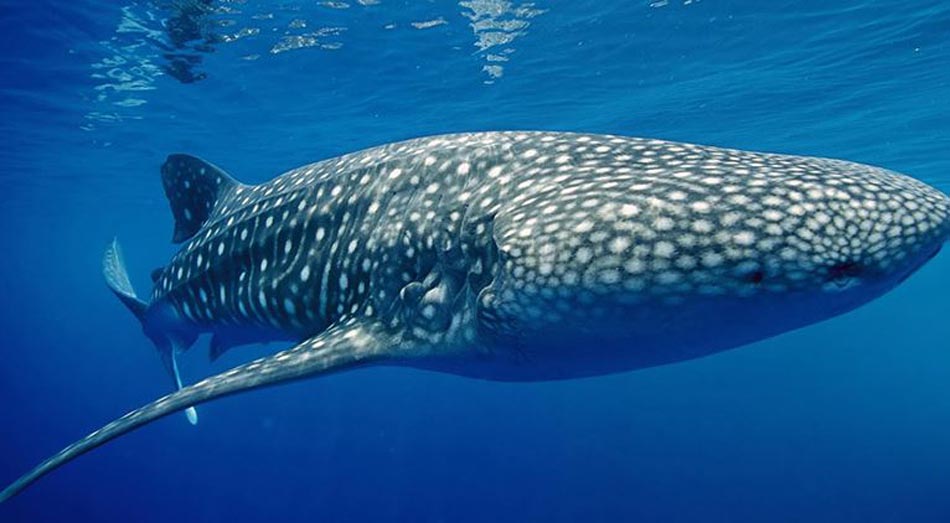 In honor of the park's 25th anniversary, Xcaret opened the new Xenses Park last month. With an investment of over $20 million USD, Xenses creates sensorial, olfactory, auditory and tactile experiences for its visitors through the combination of various natural elements and visual effects.
Whale Sharks and Sea Turtles: One of the most extraordinary experiences available while in the area is the opportunity to swim with whale sharks, the largest fish in the world. You can find these animals off the coast of Cancun, Isla Mujeres and Isla Holbox between May and September (although most commonly found between July and August). Sea turtle laying season takes place between May and November. All hotels in the destination offer turtle egg preservation programs that gives the species the best chance to survive and make it out to sea. The hotels also offer guests the chance to help release the baby turtles back out to sea once hatched.
MUSA: Art lovers should not miss the opportunity to visit Cancun's Underwater Museum (MUSA), the biggest underwater museum in the world that features hundreds of statues that double as home for fish and other underwater organisms as a reef.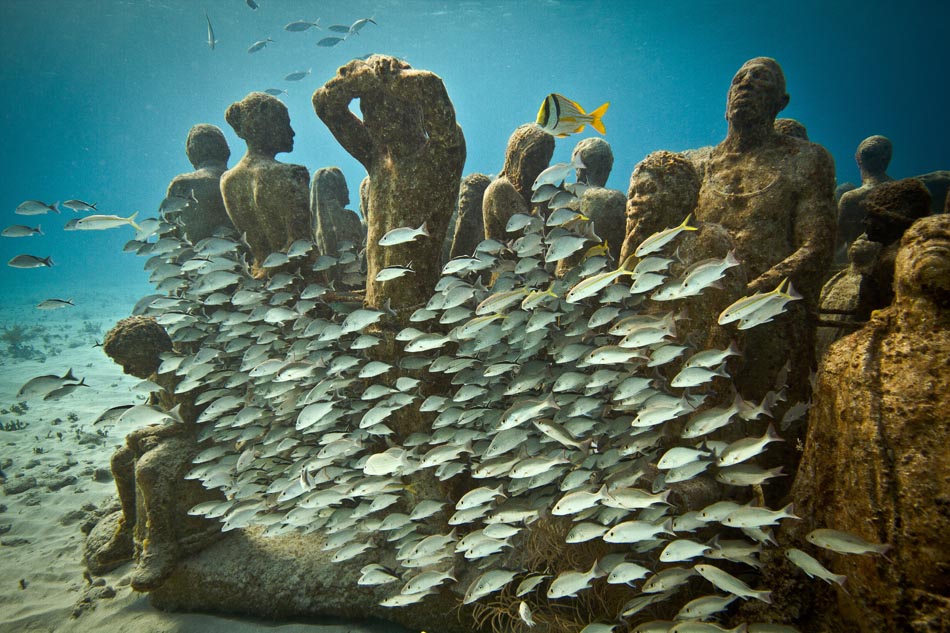 Sailfish: Sailfish season takes place between January and June off the coast of Cancun in Isla Mujeres. Sailfish are one of the fastest fish in the world, clocking speeds of up to 68 mph, and can jump over 8 feet out of the water. Not only are these fish mesmerizing to see from a boat or catamaran but they are even more stunning seeing them from below in their natural habitat. Snorkeling in the turquoise waters of Cancun to watch these fish hunt in teams is one of the destination's many unique underwater activities.
Some amazing festivals for you to check out include:
Day of the Dead: From October 30 to November 2, Xcaret invites visitors to learn about Mayan history and its diverse characteristics across regions through its Day of the Dead festival. Visitors will get to learn and personally experience these tradition, which honors the souls of the departed who roam the earth to enjoy the pleasures they experienced while alive.
Riviera Maya Film Festival: The festival celebrated its fifth edition earlier this year (April 2016). Its primary goal is to promote quality filmmaking to wider audiences, and to ensure a support base for smaller projects. The stunning landscapes of Cancun and the Treasures of the Caribbean typically serve as the venue for the festival, and events are hosted in beautiful and unique natural locations throughout the region. Festival events include beachside movie screenings, open air showings, and gala events.
Soy Cerveza Beer Festival: This is one of the most popular beer festivals in the Riviera Maya. The festival allows attendees to enjoy a variety of local brewed beers, wine tastings, educational lectures, and much more.
Holbox Gastronomy Festival: The Island's emblematic culinary festival was celebrated for the fourth consecutive year in 2015. The festival celebrates the region's top chefs and traditional local fare. Every year, the Festival draws locals and tourists to the small Mexican Caribbean Island located just northwest of Cancun for these festivities.
Isla Mujeres Carnival: The carnival typically takes place in February or March depending on the year. The event consists of 5 days and nights of dancing, parades and shows.
Whale Shark Festival: The festival is typically held in Isla Mujeres during the second half of July. The event showcases time-honored dances, local cuisine, nearby businesses and works from local artisans. Guests can also participate in some of the island's most popular water activities, including: sport fishing, diving and snorkeling tours of the pristine reefs and of course swimming with whale sharks.
Holbox Carnival: The Holbox carnival is celebrated every February. For this event, people of the island create many "comparsas" (group of people, vehicles and dance routines) for visitors to enjoy. Children, older ladies, and people of all ages are welcome to participate and dress in special costumes ("rumberos" or costumes of Aztecs and Mayans). The carnival is a very colorful and enjoyable fest along the streets of Holbox. Several hotels participate by offering food & beverages to people passing by their venue, who later move to another hotel and so on.
Cancun-Riviera Maya Wine and Food Festival: This festival is referenced in EAT section.
The Sacred Mayan Journey presents one of the oldest traditions of Mayan culture; the pilgrimage which, year after year, was performed by the Mayan canoeist who would paddle to Cozumel island to worship the goddess Ixchel.
The event takes place every year during the month of May and typically lasts from Thursday to Saturday. Visitors are welcomed to see the canoeists embark and travel from the Bahia Dos Playas in Xcaret, to the Cove at the Chankanaab Park in Cozumel. The canoeists are made up of local people and even some international guests who train for months to be able to complete the long and exhausting journey.
Cancun is one of the premier spa destinations in the world. Spas in Cancun combine native, ancient Mayan healing rituals with modern stress-reducing techniques to produce the most enriching treatments available. Some of the most popular spas and treatments in the destination include:
ESPA: The exclusive, luxurious and highly talked about NIZUC Resort & Spa inaugurated its ESPA spa back in 2014. The ESPA brand is present in 55 countries with more than 350 spas. The ESPA spa in NIZUC is the first one in Mexico.
Gem Spa: Grand Fiesta Americana Coral Beach Cancun's 40,000 square-foot gem-inspired "Gem Spa" offers awe-inspiring spa treatments utilizing chakra-balancing gems, a unique ten-step hydrotherapy ritual, sophisticated design elements and luxurious spa amenities. One of its most popular treatments is the "Maya Gods Ritual," a hydrating and invigorating treatment offering a copal exfoliation and body wrap. Copal (resin from a very aromatic tree) was used by the ancient Maya and Aztecs in spiritual ceremonies known for revitalizing the spirit.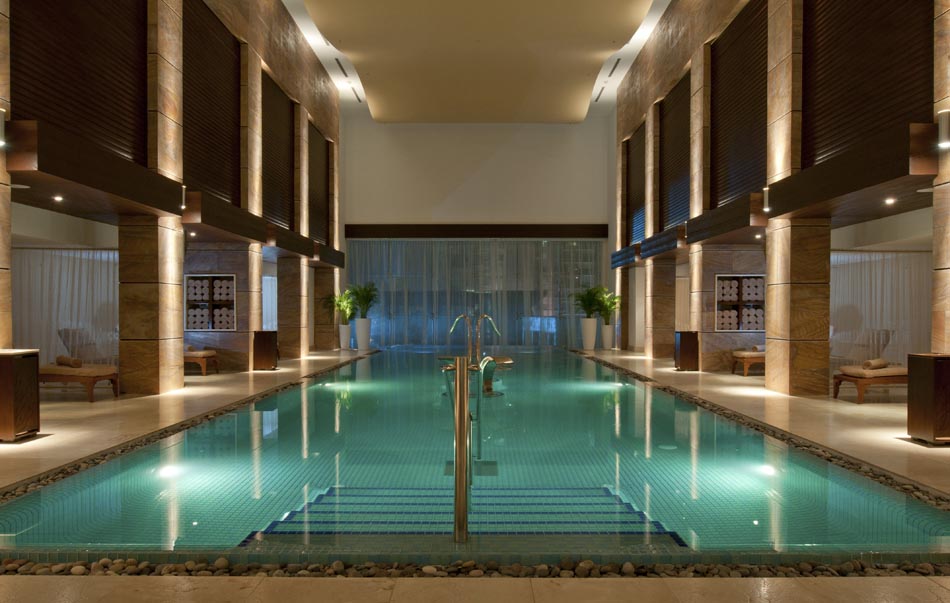 Secrets Spa: Spanning over 12,500 square feet, the magnificent Secrets Spa by Pevonia treats guests with dozens of pampering choices. Among its most popular treatments are Vinotherapy facials and massages, which use its French "d'vine" signature products. Made from grapes, grape seeds and wine varietals, facials feature Petite Sirah followed by a Merlot exfoliation. The spa also offers a Chenin Blanc eye treatment and Pinot Noir full body detoxification.
Le Blanc Spa: This world class spa offers guests attentive service, a full roster of treatments, facials and massages, as well as coed areas in the Jacuzzi and relaxation areas. One of its most popular treatments is the Kulkulcán Massage (meaning "Feathered Serpent," the name given to the Maya snake deity). The ritual begins with a copal incense ceremony to cleanse your aura. Then you will be asked to hold a small copal pebble into your hand over your heart to remove negative energy. This Maya-inspired "four-hand" 80 minute massage is seamlessly choreographed with two therapists who simulate the movements of the Maya's sacred jaguar, snake and eagle while soothing you into total relaxation.
Thalassotherapy: Seawater contains all the elements that are fundamental to every life form. This supports the theory that the ocean is the source of all life. Thalasso therapy is the therapeutic use of seawater, marine algae and marine mud in various treatments for the body. This treatment incorporates the use of comfortably warm seawater with its living organisms to reload the body with minerals and trace elements which are absorbed through the skin by a process of osmosis. The treatment is available at Paradisus Riviera Cancun.
Temazcal: Experience an authentic and indigenous pre-Hispanic aromatic Temazcal which perfectly harmonizes and balances your mind, body and soul. The native songs, the smell of "copal" and aromatic herbs infused with the steam, combine to create a magical ambiance, inviting you to enjoy a deeply relaxing and therapeutic journey under the expert guide of our shaman. Two "doors" (sessions) are held which include an introduction as well as the ritual of preparation, guided by the shaman. This treatment is available at the Westin Cancun, Moon Palace Cancun, as well as other hotels in the area.
Couples can also try:
Day trip to Isla Mujeres: Isla Mujeres is just a short ferry ride from Cancun, with numerous ferries leaving throughout the day from El Embarcadero, Playa Tortugas and Playa Caracol. Once you arrive to the island, you can rent a golf cart to explore the island and enjoy a relaxing afternoon and breathtaking sunsets lounging at Playa Norte.
Rent a luxury yacht: Rent a yacht for cruising the sea at your leisure. Travel in luxurious comfort along the shorelines of Cancun, Isla Mujeres, Playa del Carmen, Cozumel, and the Riviera Maya. You can also enjoy adventurous or romantic tours, a snorkel and/or diving tour, daytrips to Isla Mujeres and fishing excursions.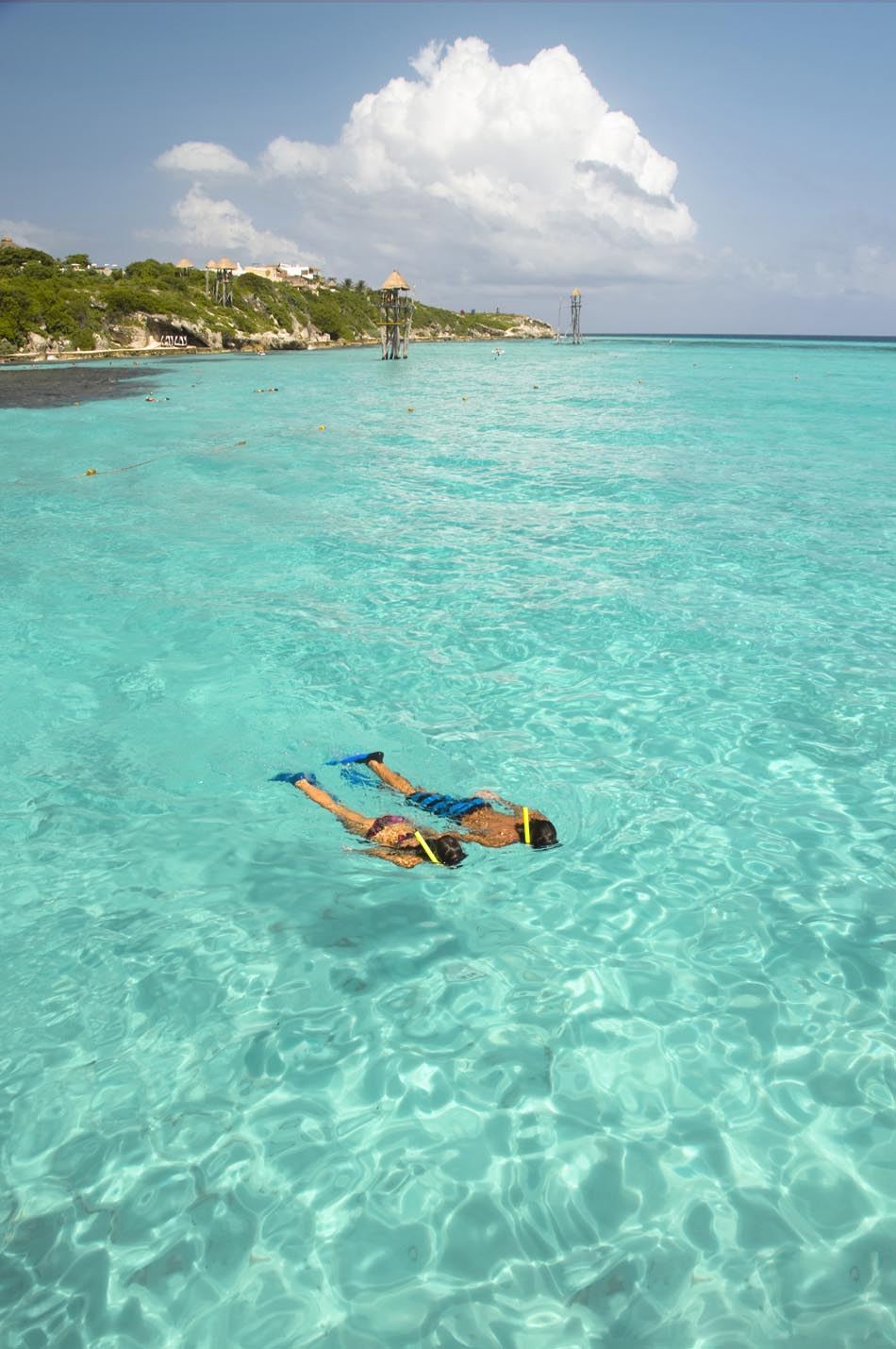 Puerto Morelos' Town Square: Visit Puerto Morelos and enjoy the large variety of restaurants and shops that line the town square. Don't forget to take a pictures with Puerto Morelos' famed leaning lighthouse.
Parque de las palapas is one the best places to hang out due to its varied entertainment offerings. Typically, stages are set up throughout the year to hold all kinds of shows and artistic offerings, including multiple exhibitions and public concerts.
Cirque de Soleil JOYÀ: Joyà is a 70-minute long, resident show in Cancun, México. It is Cirque's first resident show in Latin America. Unlike other Cirque du Soleil productions, Joya is an "intimate theatrical and culinary experience" since guests can enjoy the show along with a specially designed tasting menu at private tables around the stage. The show also incorporates smell into the acts and the whole theater, including the dinner experience, which is designed play with the senses.
There is a walking tour available in downtown Cancun called Costa Urbana. The tour covers the history of Cancun and its early days as told by guides who were there to experience the transformation.
There are also several tours and options to pick from if you're interested in getting back in touch with nature:
Coba Maya Encounter Expedition: If you decide to participate in this tour, you will get to visit the ancestral city of Coba, an archaeological site hidden deep inside the jungle. You will also get to explore an authentic Mayan village and walk through the Mayan community's forest, learning the mysteries of their local fauna and flora.
Mayan Botanical Gardens (Puerto Morelos): Jardin Botanico Yaax Che is a magical place to visit, explore and experience with its unique combination of Maya plants and typical Maya architecture.
The Cenote Route: This route is found near Cancun and Puerto Morelos. There are several cenotes here, also known as sinkholes. These cenotes are a natural marvel that feed from underground streams and rivers found under the Yucatan Peninsula. On the Cenotes Route you can find an ecological Park called Selvatica where you can book fun adventures like zipline excursions and more. Other cenotes found on the route are Cenote Las Mojarras, Cenote Siete Bocas, Cenote Boca Del Puma and Cenote Verde Lucero.
Cancun received more than five million international visitors in 2015. In order to accommodate such large numbers of visitor's year after year, the destination is constantly seeking to expand its capacity. At the moment, there are over 32,000 Cancun hotel rooms catering different types of travelers including couples, multi-generational families, families with young kids, honeymooners, millennials, luxury travelers, foodies, voluntourists, adventure seekers and budget travelers.
First class accommodations and luxury amenities are also offered in the area, attracting celebrities like Tom Cruise and Jennifer Lopez, to name but a few.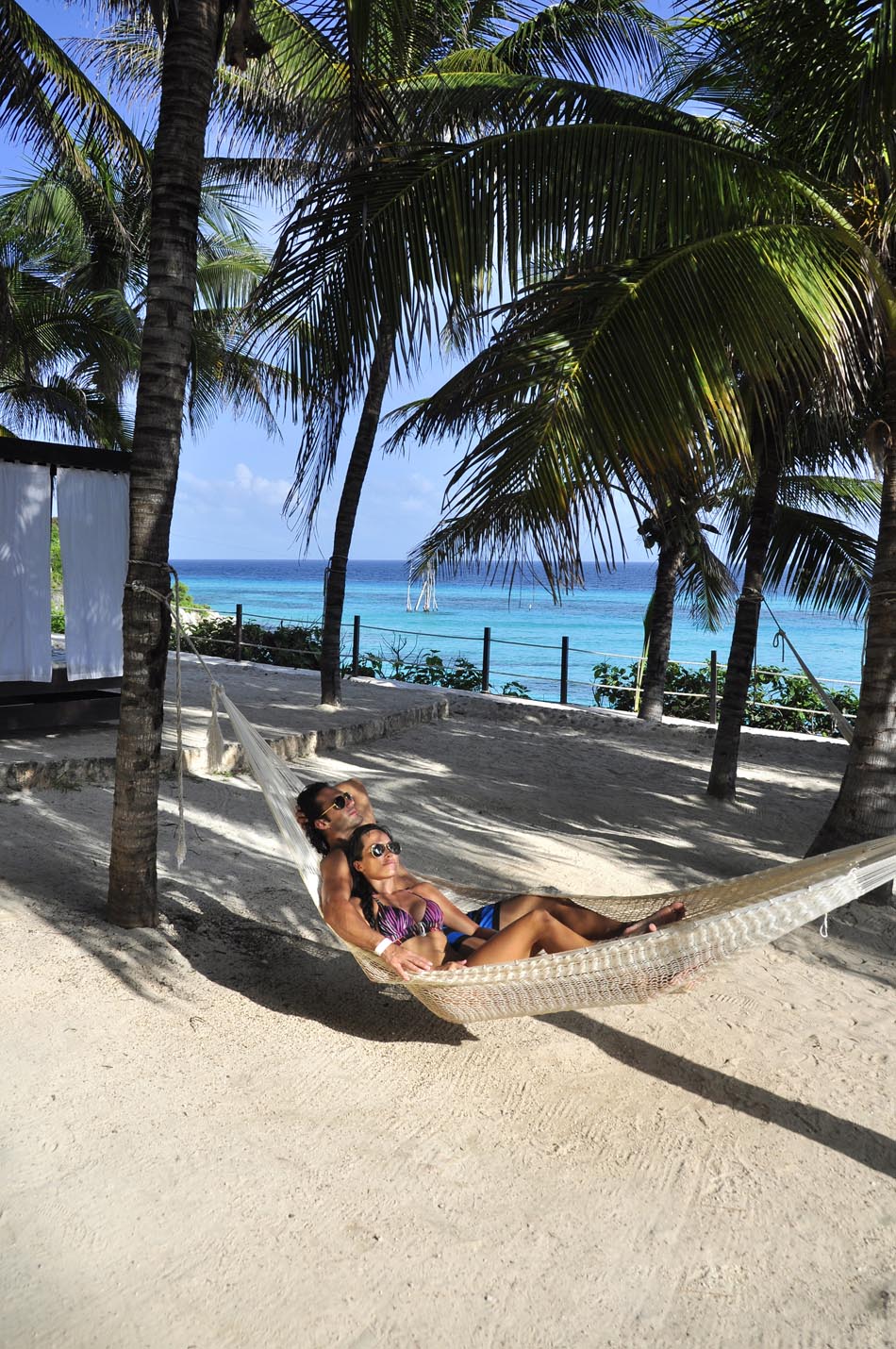 The all-inclusive concept in Cancun hotels has been perfected. With over 60 Cancun all-inclusive resorts, guests really have their pick as to which hotel and what amenity and service they desire.
The average cost ranges from $50-800 depending on the hotel, season, etc.
Peak season lasts from mid-December until February.  Spring break and the summer months are also considered to be peak season in Cancun. Low season is from August – November.
The Ritz-Carlton Cancun was the first property under the company's flagship Ritz-Carlton brand to open in Latin America.
The hotel caters to adults ages 21 and over and offers "a vibrant and passion-infused, topless-optional environment for the chic, the confident and the free-spirited traveler." Great lengths and care have been taken to create a sensual vibe throughout the entire property, from the "Sexy Pool," to the daytime, adult-centric activities program, provocative evening entertainment, live music, trendy performances and tequila, wine, martini and coffee tasting opportunities.
The property is preparing to further ramp up its sensual vibe with an extensive multi-million-dollar head-to-toe makeover beginning this fall. Upon completion in the summer of 2017, the seven-story resort will unveil 430 guest rooms and suites.
Visit local markets, where local producers and artists exhibit and sell their work. Here you can also find amazing local food trucks.
The downtown park called Parque de las Palapas hosts various food trucks that start setting up around 6 p.m. every evening.
Nader Avenue has become the hot spot for restaurants and bars for locals. Most of these eateries don't require reservations.
Rent a car and visit the cenote trail, located just 20 minutes away from the hotel zone. The idea is for you to be able to stop and go on different cenotes marked along this trail. Going on a tour is great, but it limits the experience to only stopping at two or three different ones.
Cancun has hosted two different mural art festivals. Starting this July, visitors will be able to enjoy the new murals located in downtown Cancun. To find them, all you have to do is look for Cancun Urban Art Fest (by Word Arts Destination) and obtain the location for each one of the murals.
Locals enjoy escaping for a day or two to nearby wonderful places called the Treasures of the Caribbean: schedule a day trip to Isla Mujeres, Holbox, or Puerto Morelos at any time during your trip and we can guarantee you will not regret it!
If you want to try local food, Yucatecan food is what you are looking for. This is the typical food in Cancun. Even though the city is still too young to develop its own gastronomy, our neighboring state (Yucatán) has greatly influenced local cuisine with one of the best cuisines in Mexico! Make sure not to end your visit without trying Cochinita Pibil or an amazing pauncho.
If you want to check out the hotel zone, use the public bus. It goes up and down the hotel zone, so there is no way to get lost.
Remember, you can use USD in Cancun, so no need to exchange your currency. However, if you want to do some haggling with locals, it's better to have the local currency, which you can exchange without a problem using local ATMs like those of Santander Bank.
If you want some culture but don't want to pay, go to Isla Mujeres and check out the large-scale public Sea Walls murals found throughout the island. Sea Walls: Murals for Oceans is a groundbreaking street art project created by PangeaSeed members and supporting artists to help bring the beauty of the world's oceans into streets around the globe via art and activism. Also, the Cancun Maya Museum isn't free, but the cost for entry to the museum and the San Miguelito site is only about $5 USD.
Check out the Blue Crab Migration: Since its beginnings, the local people and a few lucky tourists have witnessed how the local blue crabs migrate to the sea. Every year, between the months of September and October, especially when there's a full moon, these blue crustaceans emerge from their hiding spots in the mangrove forests of the Nichupte Lagoon and surrounding areas, ready to make a dangerous trip towards the ocean to lay their eggs.
The best way to navigate is to walk or bike down the avenue to really get a feel for Cancun. Since the Hotel Zone is a one-way up and down street, visitors can also use the local bus (buses accept proper USD). When looking to travel to nearby islands such as Isla Mujeres or Holbox, visitors should take a ferry.