Colorado is a four-season destination offering unparalleled adventure and recreational pursuits, a thriving arts scene, a rich cultural heritage, flavorful cuisine, and 25 renowned ski areas and resorts.
The state's breathtaking scenic landscape boasts natural hot springs, the headwaters of seven major rivers, many peaceful lakes and reservoirs, 12 national parks and monuments, over 850 farm and ranches that are open to visitors, and 58 mountain peaks that top 14,000 feet. 
According to the United States Census Bureau, the population of Colorado is 5,456,574 (2015) with 60 per cent of citizens residing in Denver-Boulder-Aurora area. Colorado is popular for its diverse typography, ranging from mountains to plains to deep canyons, rivers, lakes and forests.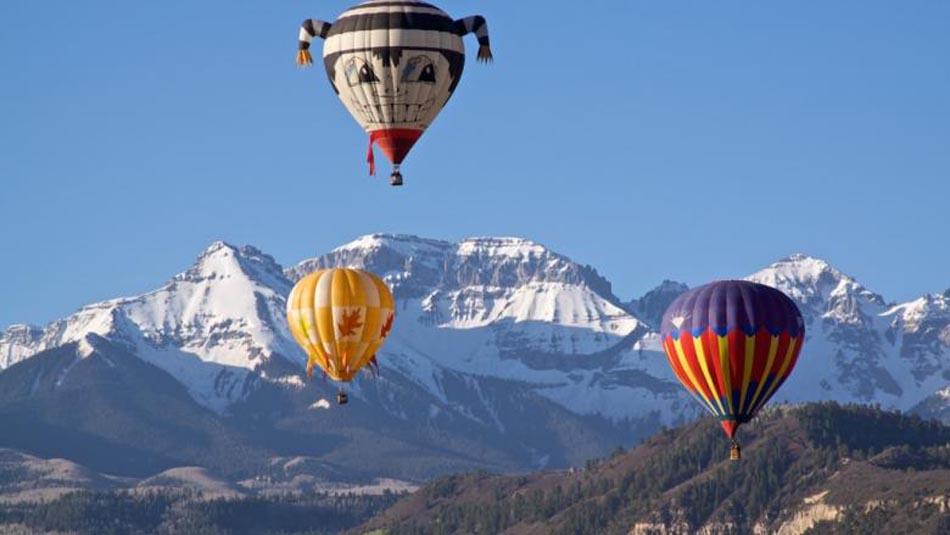 Colorado offers an abundance of green space for outdoor recreational activities including hiking, biking, and many other activities offered around the state including the four National Parks located in Colorado.  
Colorado has become more and more ethnically diverse over the years. Today, 30 per cent of citizens are non-white Americans.
Colorado is easily accessible by plane, with the ultra-modern and physically attractive, Denver`s International Airport – America`s fifth busiest airport with 180 non-stop flights to around the world. Air Canada and Air United service Denver with non-stop flights from most major cities in Canada.
Air Canada also has seasonal service to Vail. In addition to its direct flights to 12 Colorado destinations, Denver International Airport offers a variety of rental car, bus, limo and shuttle options into Denver as well as some of the nearby ski resorts.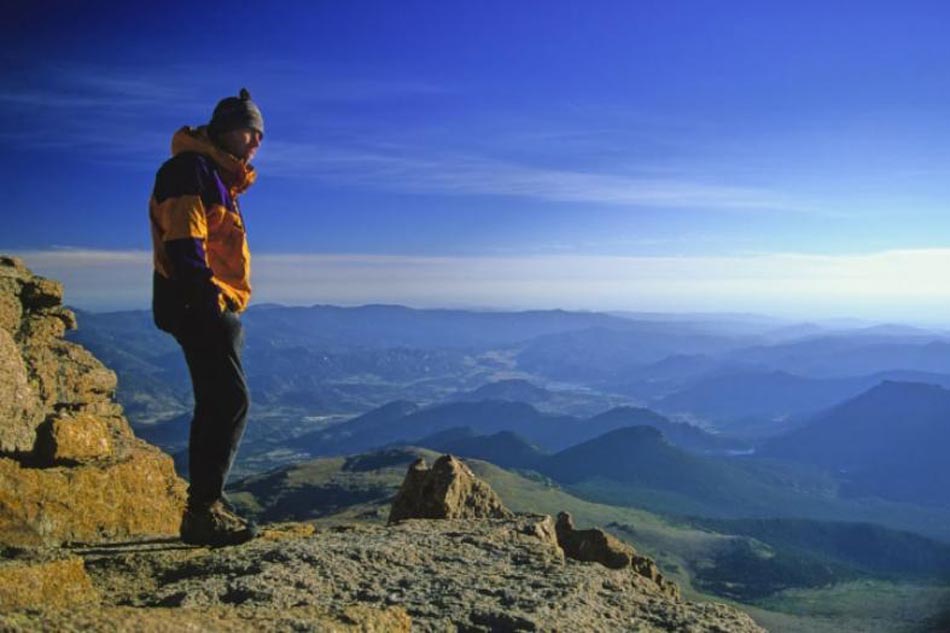 Also, the new light rail goes straight into downtown Denver to Union Station from the airport. Driving across the state is fairly simple, the I-25 highway runs north to south while the I-70 runs east to west in Colorado, both intersecting in Denver.  
Colorado also offers resources to help start planning a Colorado vacation for those who are mobility impaired, many of Colorado outdoor attractions are accessible and have options. To start planning your accessible trip visit: http://www.colorado.com/articles/accessible-colorado-travel.
With nearly 200 craft breweries, 100-plus wineries, 40 distilleries and a growing list of award-winning chefs opening restaurants, Colorado boasts a unique cutting edge culinary scene.
Colorado even had four restaurants listed on Open Table`s 100 Best Restaurants of 2016 in the US including Acorn, Izakaya Den, Linger and Ophelia`s Electric Soapbox.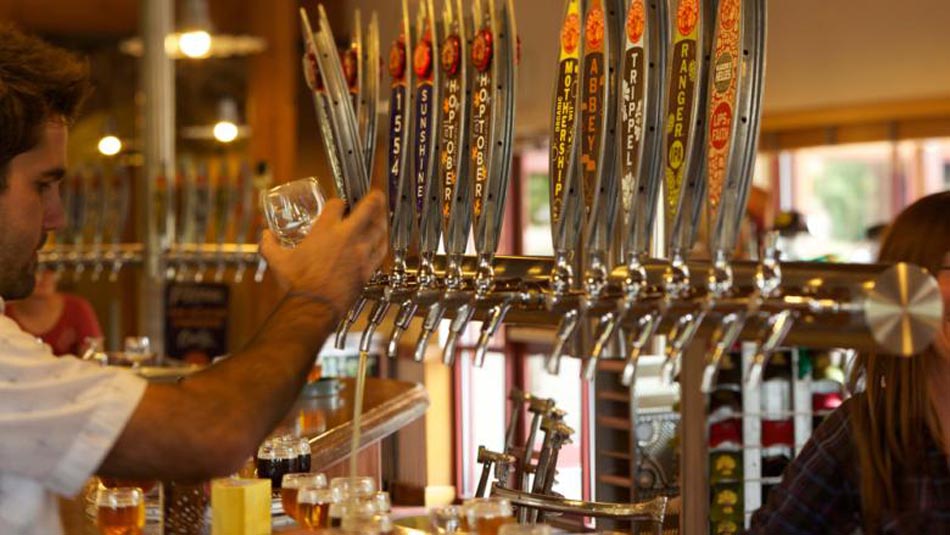 Colorado is also home to the popular Justin Timberlake restaurant, Southern Hospitality Restaurant and Bar with three locations in Colorado including Denver, Colorado Springs and Lone Tree.
The fourth largest craft brewery in the United States New Belgium Brewing, located in Fort Collins, CO, a brewery that is 100 per cent employee owned.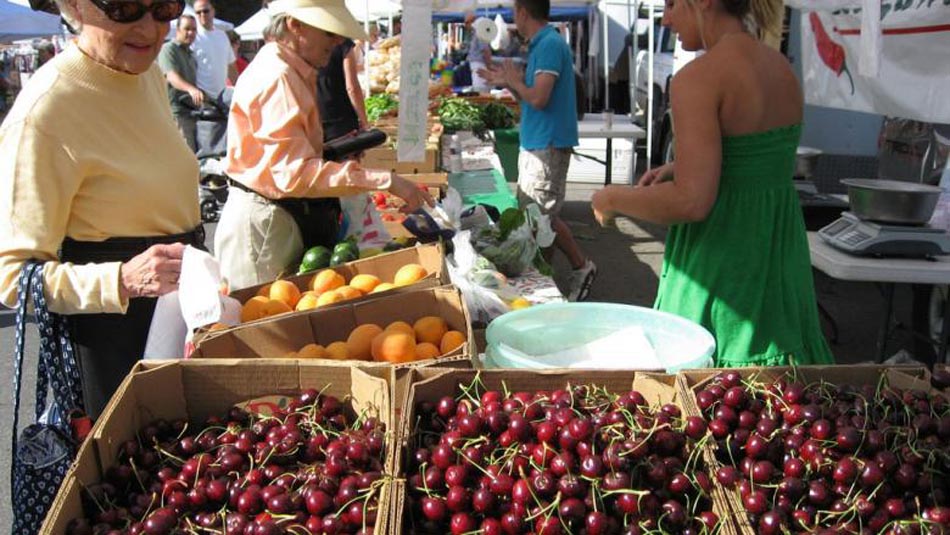 All year long, foodies from all over the world come to Colorado in search of the legendary Rocky Mountain Oysters. For those that aren't as familiar with this delicacy, Rocky Mountain Oysters are hardly seafood. They are bull or bison testicles that are specially prepared, dipped in batter and deep fried to perfection. 
Colorado celebrates its culturally diverse culinary scene with festivals and events such as the Food & Wine Classic in Aspen, the Great American Beer Fest in Denver, Boulder's Farmer's Market and many others.
With so many year-round recreation options in Colorado, travelers are bound to have more experiences on Colorado`s beautiful lands than they can keep track of.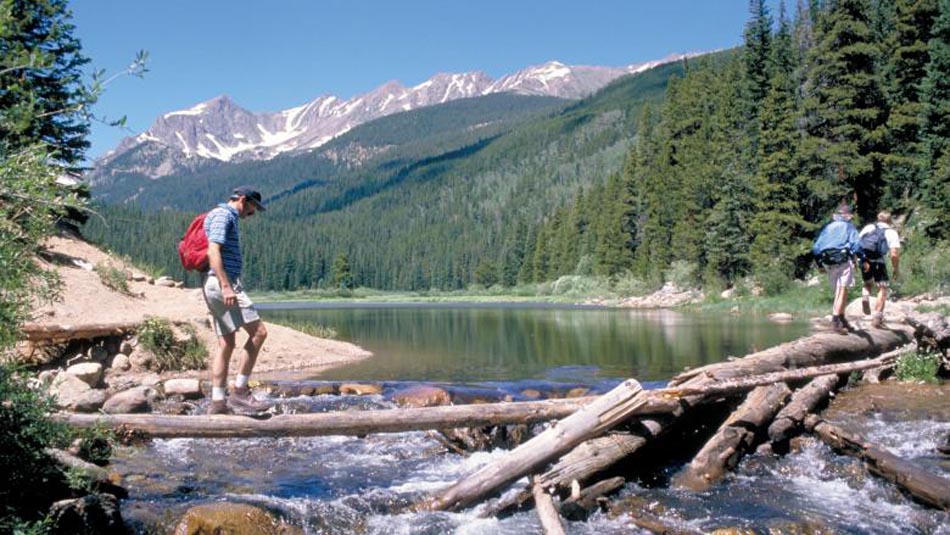 The never-ending list of activities include: ATV'ing, ballooning, camping, dogsledding, four-wheeling & Jeep tours, fly fishing, golfing, hiking, horseback riding, ice skating, kayaking, mountain biking, rafting, rock climbing, skiing, snowboarding snowshoeing, exploring state parks, National Parks, dude ranches and national monuments.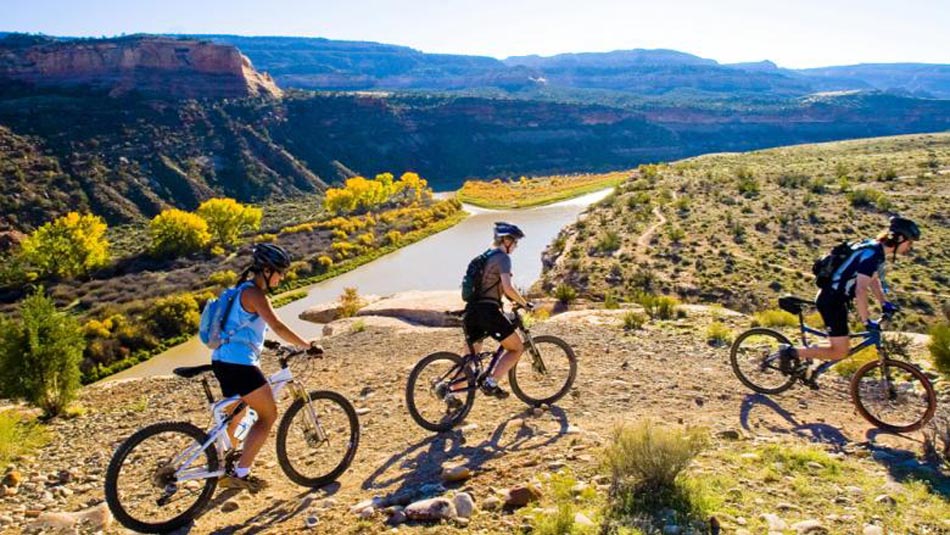 Colorado's Four National Parks
The Rocky Mountain National Park – great for its outdoor activities
The Great Sand Dunes – where travelers can sand board the tallest sand dunes in North America
The Black Canyon of the Gunnison – composed of black facing rock formations
Mesa Verde National Park – a UNESCO world heritage site.
Colorado's unmistakable charm is fed by its diverse attractions that keep visitors active all year long.
Soaking in a hot spring is an exceptional way to unwind and relax a full day of heart racing adventures and scenic drives. Ouray Hot Springs, Glenwood Hot Springs, Mount Princeton Hot Springs Resort and Pagosa Springs are just few of the many hot springs to unwind in.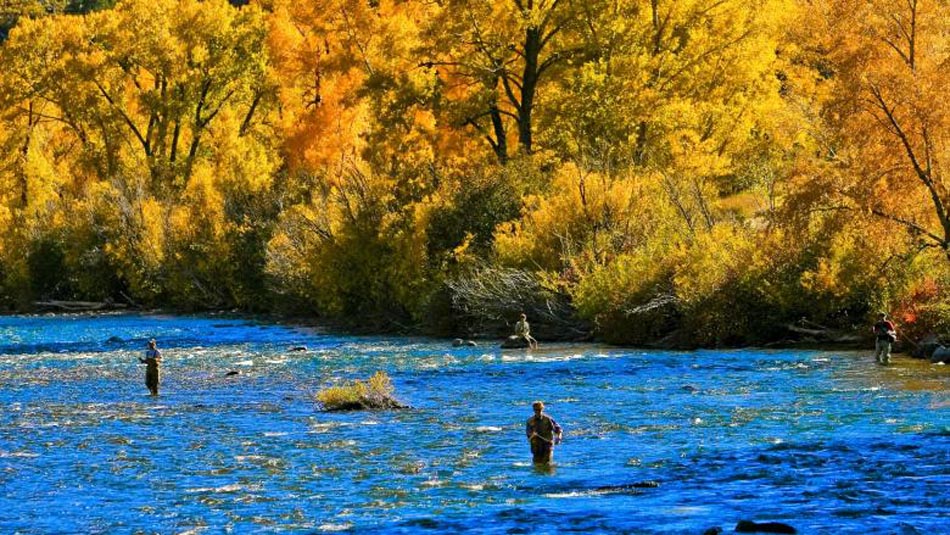 There is no better place to relax and unwind than at a dude ranch. Colorado dude ranches are perfect for a quiet stay where couples, families, or groups of friends can unplug and reconnect with each other.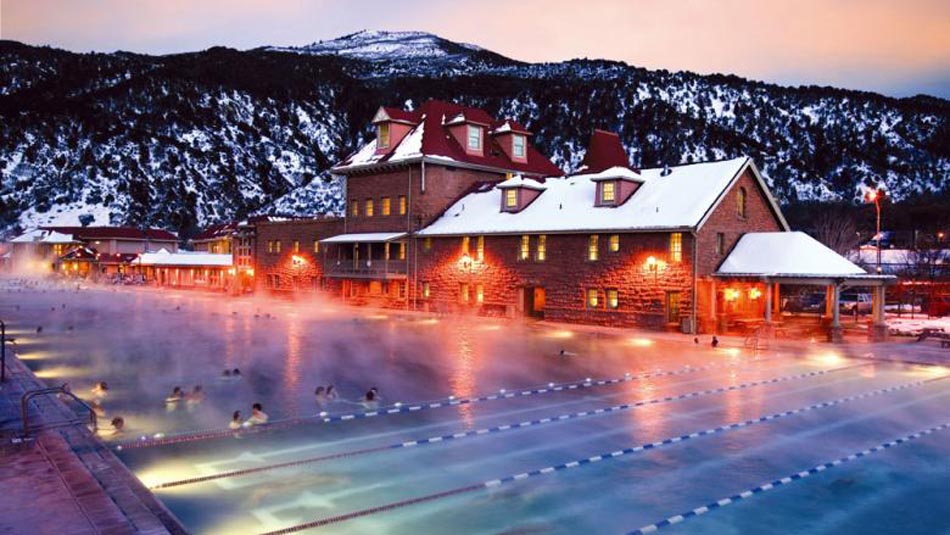 Enjoy concerts and other events all year long at the Red Rock Amphitheatre. The pair of geologically formed sandstone monoliths promote seamless acoustics for only-in-Colorado concert experiences.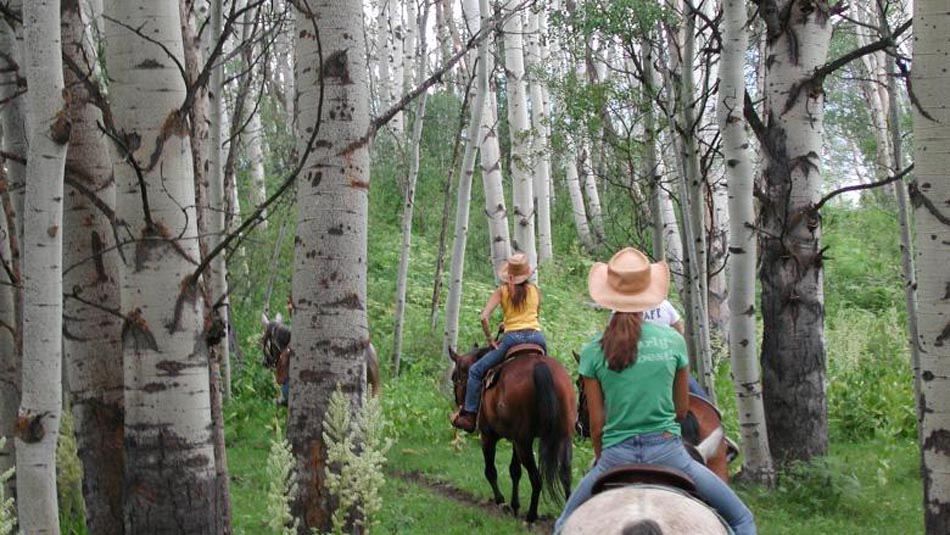 The open-air theater in Morrison (just 15 miles west of Denver) has charmed musicians from nearly every genre, from legends like The Beatles, The Grateful Dead and Jimi Hendrix to electronic artists, opera singers and classical instrumentalists, including the Colorado Symphony. 
Whether a traveler is looking for world-class luxurious accommodations, adventurous resorts, even family-friendly affordable lodging – Colorado offers a place to stay for every type of tourist.  
The Pokolodi Lodge in Snowmass offers affordable lodging located in the center of Snowmass Village. For a unique experience stay at The Curtis Hotel in Denver. 
The moment visitors enter the lobby they will find themselves immersed in some of the best pop-culture with cartoons playing in the lobby, a Five & Dime filled with treats from the past, and personalized guest rooms to give a one-of-a-kind downtown Denver Colorado boutique hotel experience.
Surrounded by the majestic Red Rock Canyons, The Gateway Canyons Resort offers premium services including an Adventure Center with an abundance of outdoor activities, an Auto Museum that is home to the one of a kind 1954 Oldsmobile F-88, the Spa at the Gateway, and a kiva pool.
The Broadmoor in Colorado Springs is the longest-running consecutive winner of both the AAA Five-Diamond and Forbes Travel Guide Five-Star awards. The Broadmoor has offered guests a unique way to experience the beauty of the American West.  
Colorado is a four-season destination.
If you are a skier, snow-boarder or an otherwise winter sports lover, it's great to know that the state has an unusually long ski season – from October until early April.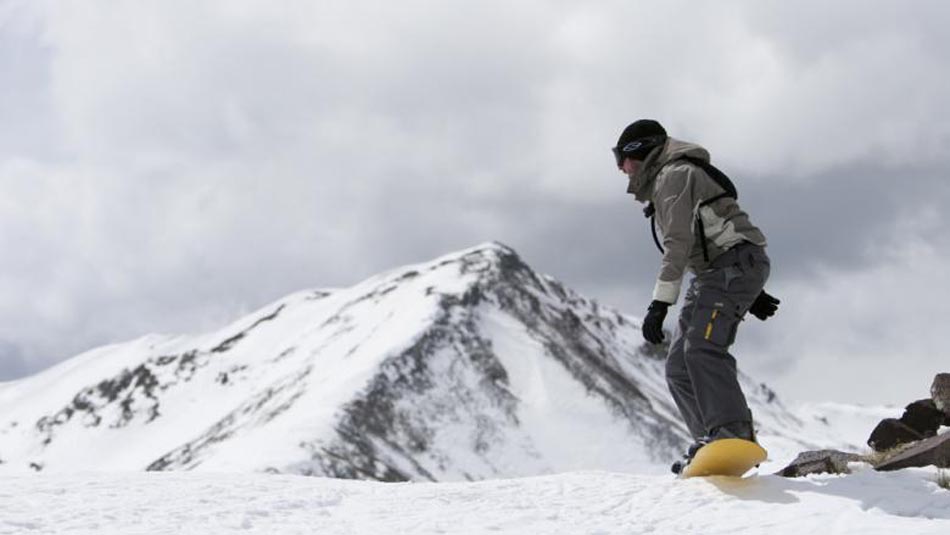 Summers are glorious and filled with fabulous festivals and other outdoor events.
Spring, when the alpine meadows are full of wild flowers and the orchards erupt with blossom, has its own special appeal.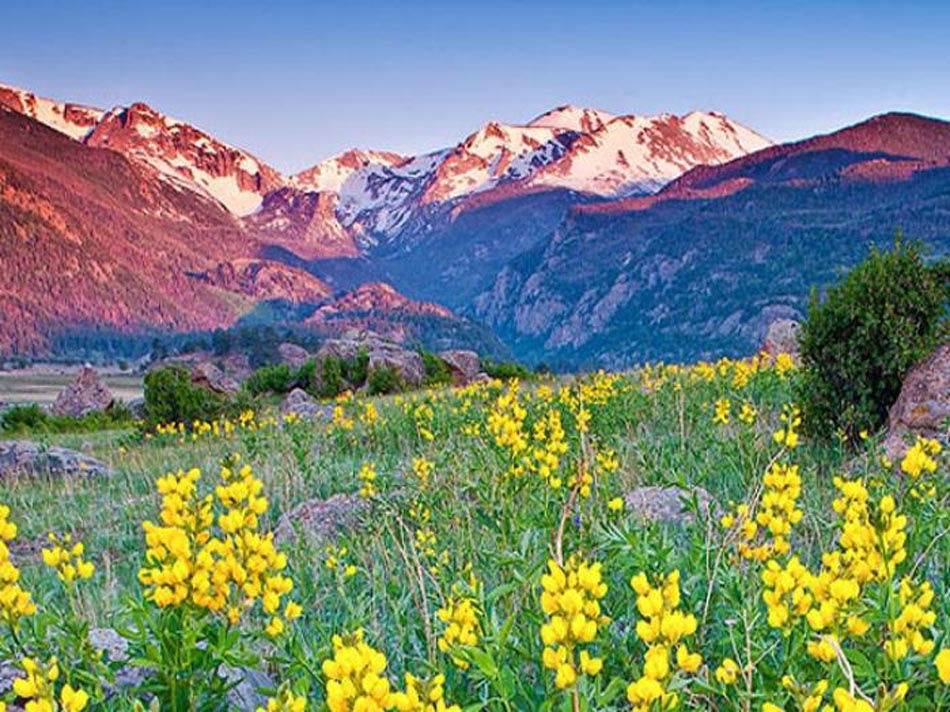 Autumn is when the aspens turn golden and there are an abundance of harvest festivals. You also can find some phenomenal discounts and deals – and fewer crowds – in the ski resort areas during those seasons.
At Colorado's high altitude, the air is thinner and the sun is strong. To help your body adjust, take only moderate exercise for a couple days after you arrive, drink plenty of water and limit your intake of dehydrating wines and alcohols. Apply sunscreen to all exposed areas, and pack quality sunglasses and lip balm with SPF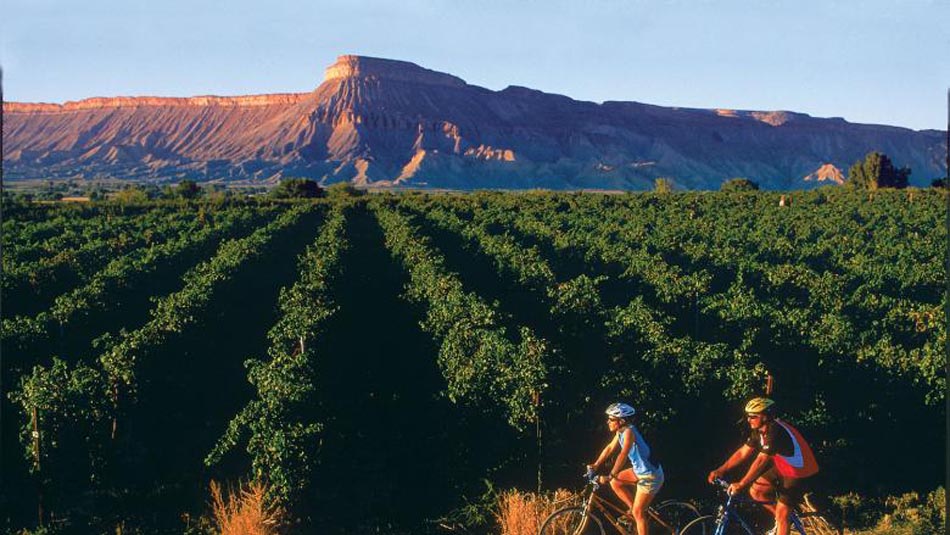 Tap into www.Colorado.com/Canada or contact the Colorado Tourism Office in Canada (1-855-686-0110), which can provide general information, including the names of tour operators offering package holidays to Colorado.