Montana's Glacier Country is home to millions of acres of terrain that encompass stunning natural wonders like the jagged peaks of the Bitterroot Mountains, the clear waters of Flathead Lake—the largest freshwater lake in the West—and the Crown of the Continent, Glacier National Park.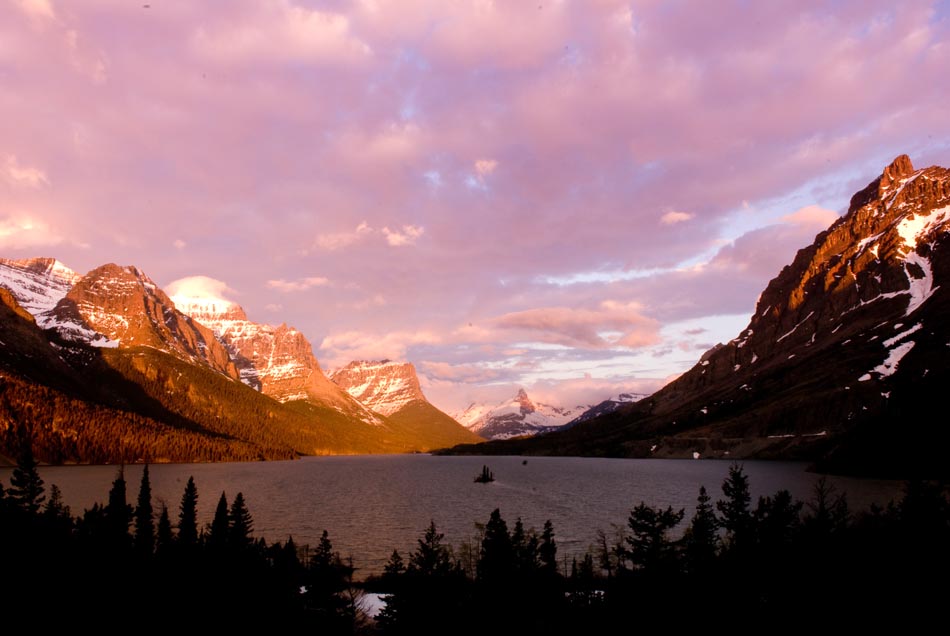 This corner of Montana is home to more than 300,000 residents who make their homes in charming communities that sit in lush valleys that are surrounded by various ranges of the Rocky Mountains. Anchoring the region are the larger communities of Hamilton, Kalispell, Missoula and Whitefish, as well as numerous smaller towns in between.
Glacier Country also has two Indian reservations—the Flathead and Blackfeet—with both honoring and preserving a distinct part of Montana's First Nation's history. Accessible by air into both Missoula and Glacier Park airports, Amtrak's Empire Builder and a well-maintained highway system that runs east to west and north to south, getting to and around Western Montana is easy.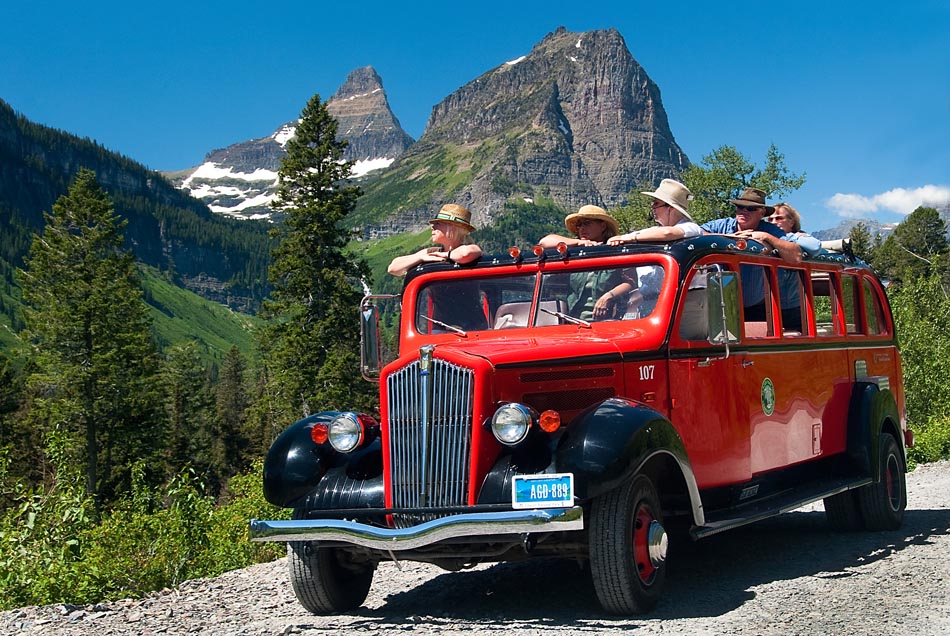 This region of Montana is noted for its easy accessibility to outdoor recreation, guided tours (including bus tours in Glacier National Park, fly-fishing trips on blue-ribbon trout streams and year-round on-mountain adventures like skiing, snowboarding and hiking), big-city amenities, a hearty brewery scene and a thriving dining industry that includes plenty of farm-to-table offerings.
While food may not be the first thing that comes to mind when you think of Montana, Big Sky Country has a thriving and delicious culinary scene. Many of the chefs here focus on local ingredients—like bison, yak, beef, morel mushrooms and huckleberries—when creating their menus.
Visitors to the region can find great food at mom-and-pop cafes that are often found in our small towns or in some of our larger, culinary hot-spot cities. Located near Glacier National Park (about a 35 – 40-minute drive) is the cute mountain resort town of Whitefish. With a population of around 6,600, Whitefish has a wide assortment of great dining. For fine dining in a comfortable atmosphere on Big Mountain, James Beard nominated chef Andy Blanton is the chef/owner at Café Kandahar where he serves "thoughtfully-constructed cuisine that includes pork belly, quail, elk roulade and buffalo tenderloin.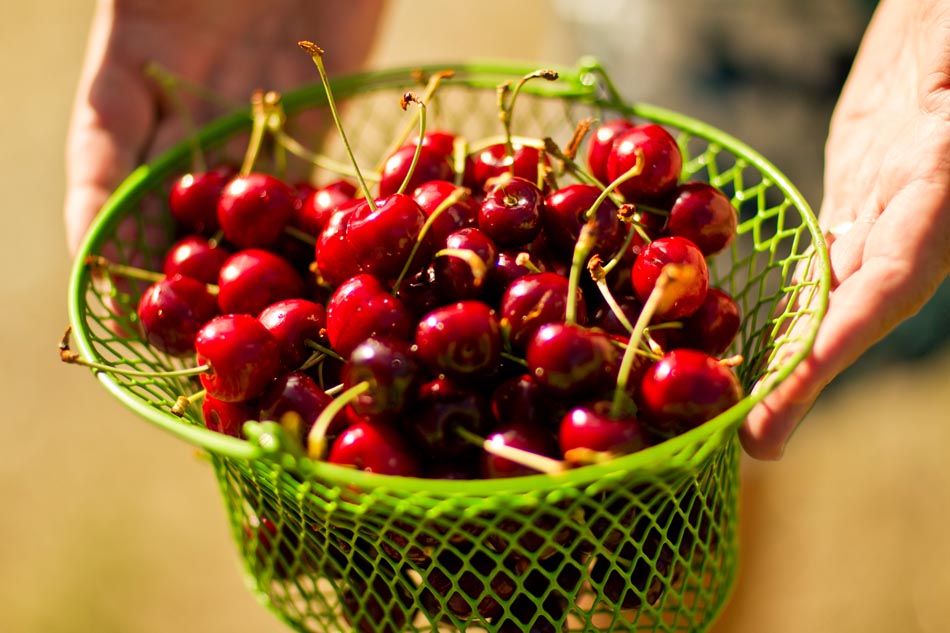 Meanwhile, in town Pescado Blanco serves up Mountain Mexican that incorporates traditional Mexican dishes with Montana ingredients like morel mushrooms and elk. On Central Avenue, visitors will find a bevy of great dining establishments: Tupelo Grille has a wine bar and dining room with Southern flare as they serve up dishes like bison meatballs, shrimp and crawfish cakes, elk meatloaf and chicken and dumplings; just down the street Latitude 48 features Mediterranean fare like steaks, fresh seafood and traditional pastas that are often complemented with local ingredients. Other notable restaurants include Buffalo Café, Loula's, Whitefish Lake Restaurant and Stillwater Fish House.
Located 20 minutes south of Whitefish is Kalispell, the largest city in the Flathead Valley. Kalispell flies under the radar more than other dining destinations, but that is sure to change with both the staple and up-and-coming restaurants that are found there. The newest restaurant onto the scene—and housed in an old blacksmith shop—is Desoto Grill. Home to great BBQ and desserts, Desoto simply has great food and a fun atmosphere. Other notable restaurants include Hop's Downtown Grill—home to some of the best burgers in Montana—and Bonelli's Bistro—serving up made-from-scratch Italian cuisine.
Montana's second largest city and cultural hub, Missoula is home to 70,000 residents and is known for having some of the best culinary offerings in the state. Many local restaurants are found in the downtown corridor, including Scotty's Table (dishes include mussels and fries, local beef, local lamb and house-made pasta), The Pearl (arguably the best restaurant in the state and serving dishes like rabbit confit, filet mignon and seafood stew), Plonk Wine Bar (amazing food like local bison and beef tenderloin, as well as seafood and cocktails) and Caffé Dolce (house-made pasta), while breakfast staples include Catalyst Café and Hob Knob.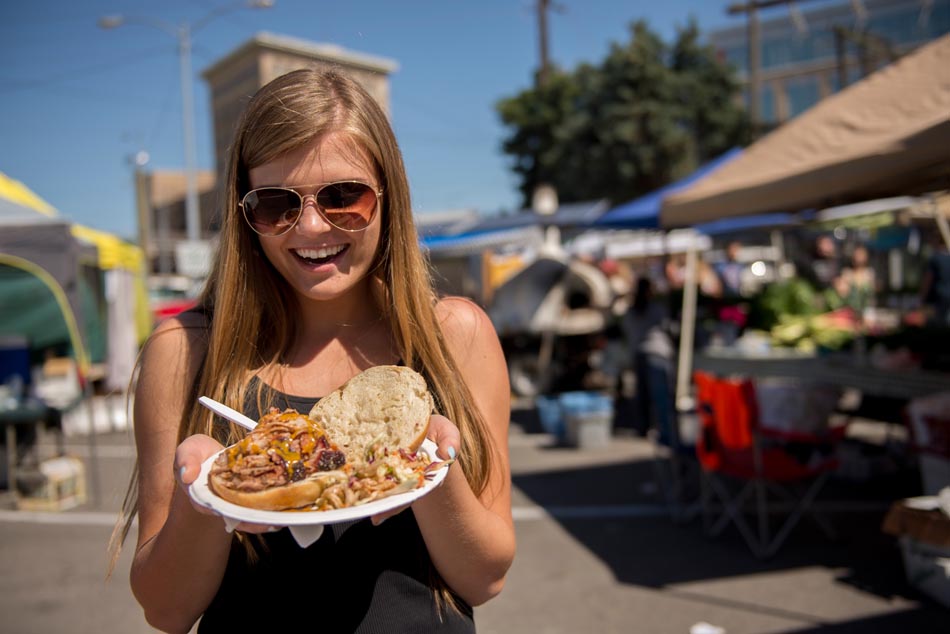 Off-the-beaten-path standout dining locations include Lolo Creek Steakhouse (15 minutes south of Missoula), The Belton Chalet in West Glacier, Serrano's Mexican Restaurant in East Glacier Park (only open during summer) and Bitterroot Brewing Company in Hamilton.
To find out even more about eating in Glacier Country, take a look here.
Western Montana is prime for outdoor adventure, with activities ranging from multi-day hiking trips to half-day guided fly-fishing trips on our blue-ribbon trout waters.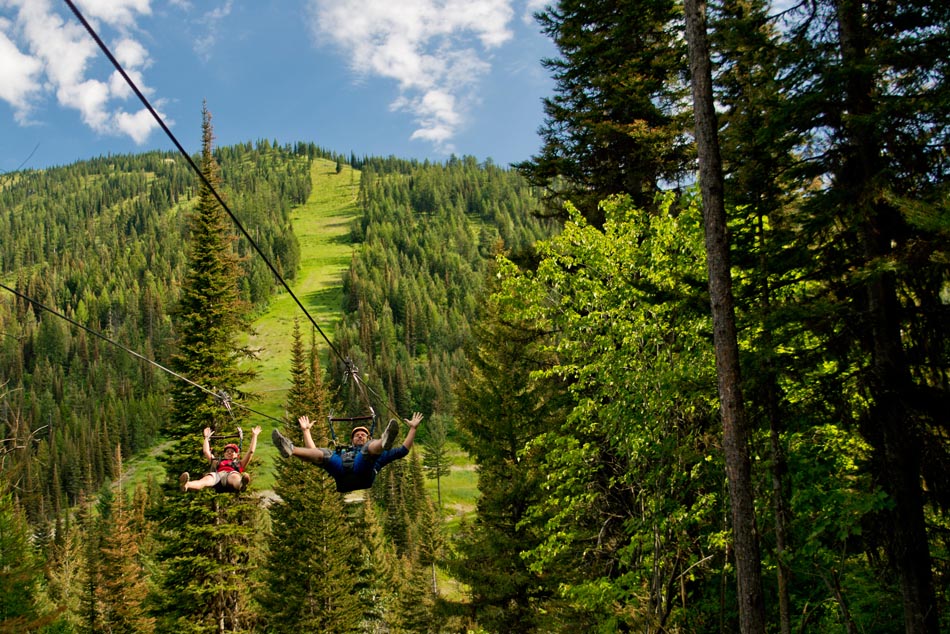 Anchored by Glacier National Park and its 1 million acres, visitors will find ample ways to experience the park including hiking on its 734 miles of trails, taking guided boat tours on historic wooden boats, cruising the Going-to-the-Sun Road on a red bus or Sun Tours trip or simply taking in the various glacial-carved views along the way.Outside the park, additional recreational offerings include cross-country skiing, downhill skiing and snowboarding, snowmobiling, rock climbing, hiking, mountain biking, road biking, horseback trail rides and fishing trips.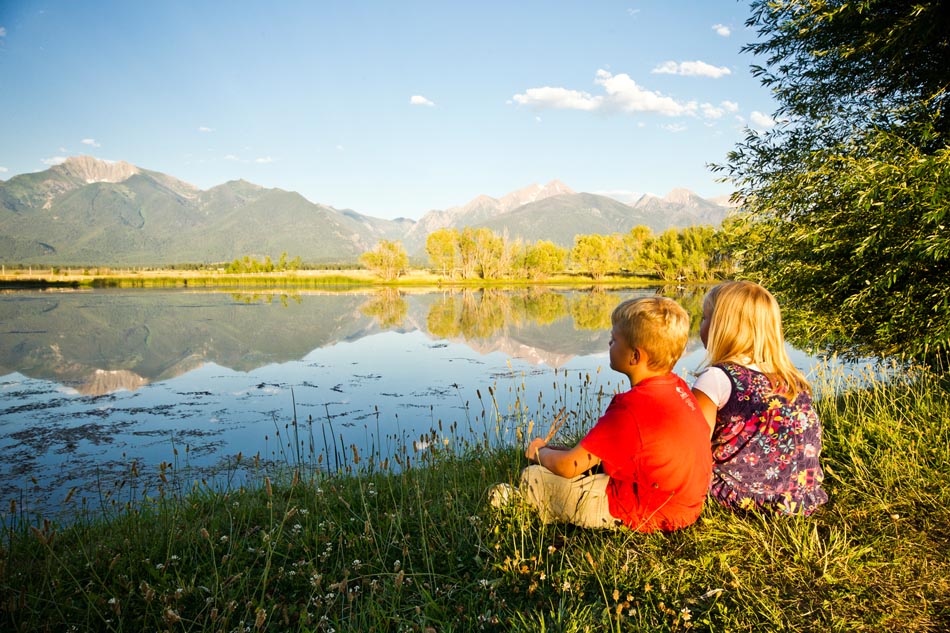 In addition, Whitefish Mountain Resort (just north of Whitefish) offers zip line tours, Walk in the Treetops, 30+ miles of biking trails and an alpine slide during the summer months. Several outfitters also offer guided whitewater trips, scenic floats and kayaking adventures, as well as guided trips into Montana's wilderness areas.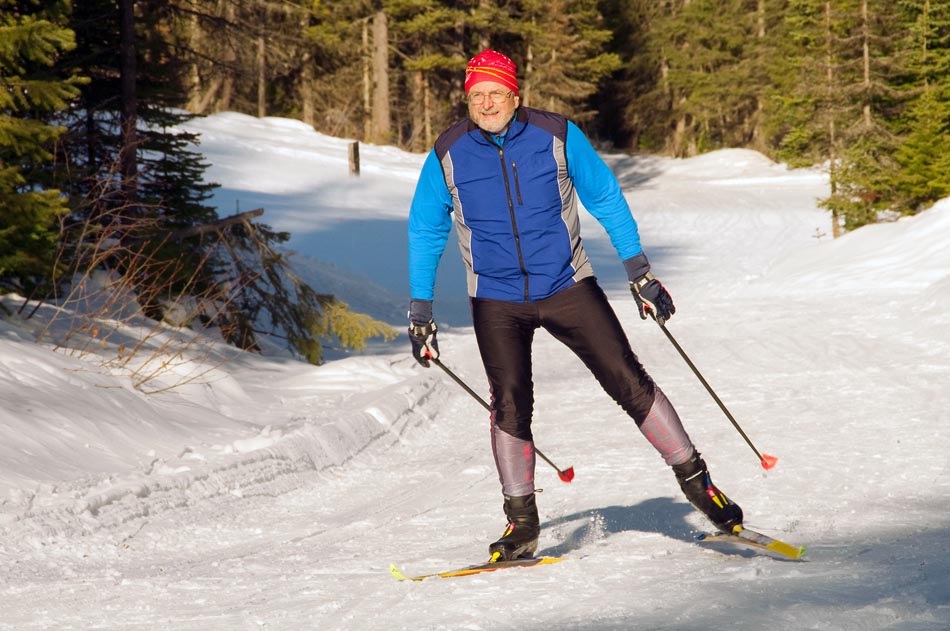 While festivals take place year-round, summer and fall have the largest offering of festivals and events, including North American Indian Days on the Blackfeet Nation (held annually every July), the Montana Dragon Boat Festival (held annually in September on Flathead Lake), River City Roots Festival (held annually in August) and the Bigfork Whitewater Festival in Bigfork (held annually every Memorial Day).
As a state, Montana is about as laid back as you can get. With a slower pace of life, it's the perfect place to get away and relax. And if you want more than just the mountain air as your natural spa, there are plentiful options for kicking back and relaxing. Spas can be found in many of our larger communities and resorts, as well as at our three luxury ranches: The Resort at Paws Up, Triple Creek Ranch and The Ranch at Rock Creek. Paws up, located in the iconic Blackfoot Valley, is home to "Spa Town" which is an assortment of canvas tents that look out on an open meadow.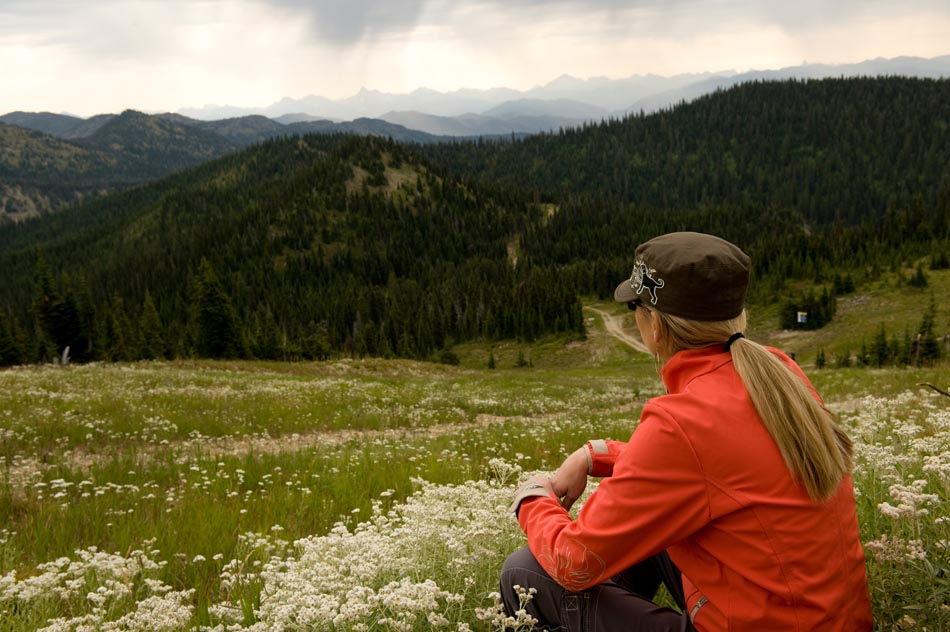 In addition, from the cultural aspect, visitors to the region can catch live theatre at Missoula Children's Theatre, Alpine Theatre Project (which welcomes Broadway-trained performers to Whitefish each season) and Bigfork Summer Theatre. Several museums offer guided tours of their grounds, including the Daly Mansion and Conrad Mansion Museum, while the Missoula Art Museum is open and free. Plus, in Glacier National Park, there are opportunities to attend ranger-led nature walks and hikes or catch a performance from the Native America Speaks program.
Montana's Glacier Country is home to a variety of accommodations, from bed-and-breakfasts to backcountry chalets in Glacier National Park and luxury ranches to flagship hotels and historic properties.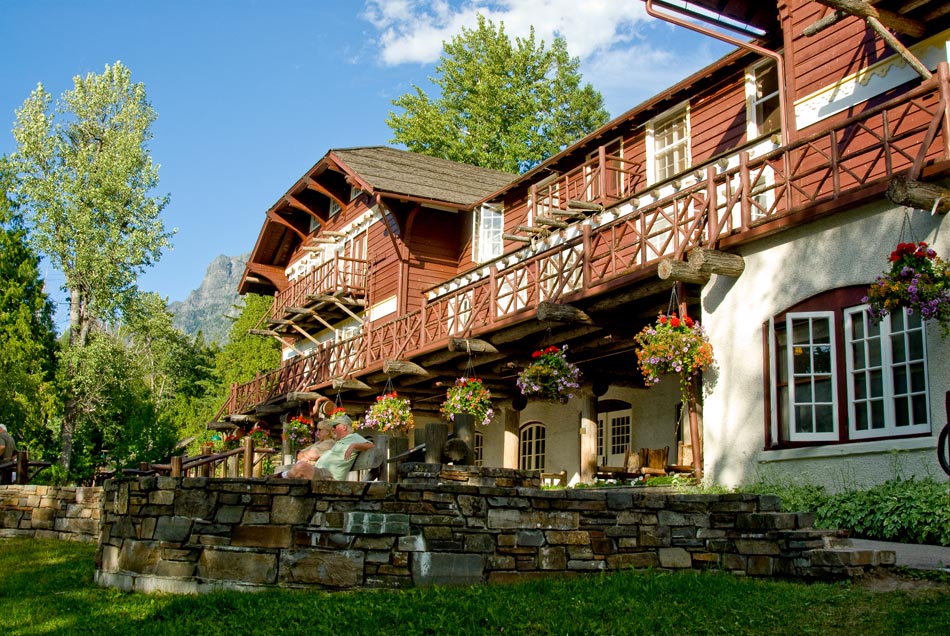 The cost ranges from low to high, depending on if you're staying at a local motel or one of our three luxury guest ranches. Peak season is summer, while low season is late September through mid-May.
Iconic hotels include Glacier Park Lodge in East Glacier Park and Many Glacier Hotel and Lake McDonald Lodge in Glacier National Park. There are tales of friendly ghosts at The Belton Chalet in West Glacier, as well as a handful of other properties in the region.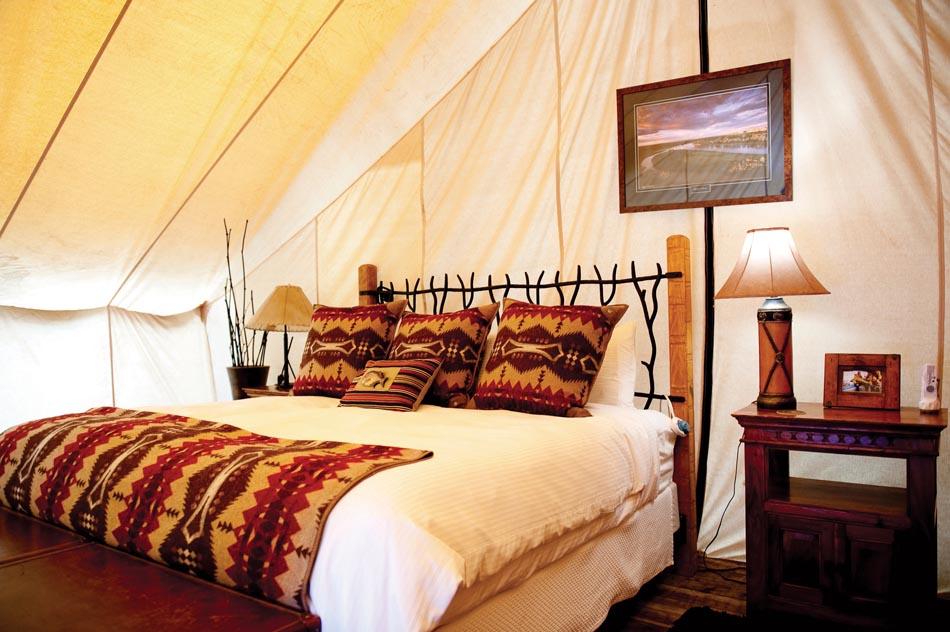 Some of our premier properties and experiences include Flathead Lake Lodge (an all-inclusive family-owned ranch resort on the shore of Flathead Lake), The Lodge at Whitefish Lake in Whitefish, Kalispell Grand Hotel in Kalispell and Laughing Horse Lodge in Swan Lake. We also have several charming bed-and-breakfasts, including Gibson Mansion B&B in Missoula and Hidden Moose Lodge in Whitefish.
You can find more info about staying in Glacier Country here.
Located in downtown Missoula, the Missoula Art Museum is open Tuesdays – Saturdays and is free, while the Smokejumper Visitor Center (located on the western edge of Missoula) offers free guided tours of their facility and training center. In addition, entry into the Rocky Mountain Elk Foundation Visitor Center is free and has great displays and an education video about elk, other wildlife and their habitats.
First-time visitors are well-advised to stop and chat with Montana natives at local watering holes, restaurants, etc. Montanans are a friendly group who love to share their special places with visitors.