Oregon is a coastal U.S. state in the Pacific Northwest known for its diverse landscape of forests, mountains, farms and beaches.
The city of Portland is famed for its quirky, avant-garde culture and is home to iconic coffee shops, boutiques, farm-to-table restaurants and microbreweries. Highlights include the Native American art in the Portland Art Museum, the Japanese Garden and the Lan Su Chinese Garden. Oregon is home to 4 million Oregonians.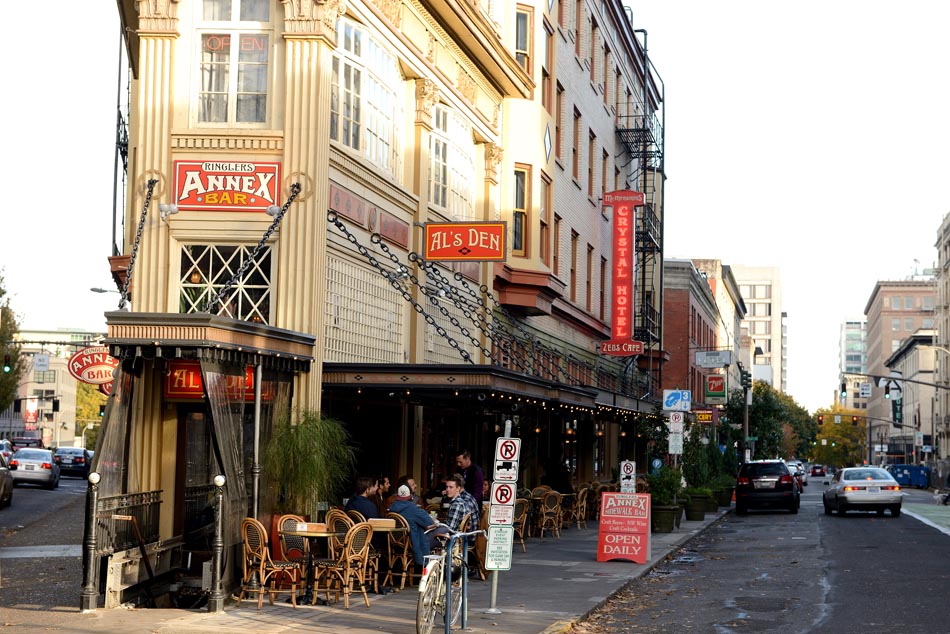 Oregon contains more than 5,900 registered campsites along with 230 state parks and 13 national forests so there is a bit of nature everywhere.
There are 7 Wonders of the World, and not a single one of them is here in Oregon. All we can figure is whoever came up with the list must have never set foot here. They must have never seen Mt. Hood or the grandeur of the Columbia River Gorge.

They certainly didn't explore the Oregon Coast. The exposed earth of the Painted Hills, Smith Rock's towers of volcanic ash and the alpine peaks of the Wallowas were overlooked as well. Even Crater Lake, the deepest lake in America, was left off their list. So we see your Wonders, world. And raise you 7 of our own.
And we invite you to not just see them, but experience them. Because our Wonders aren't just for taking pictures of – to truly say you've seen our Wonders, you have to get out of the car, hike down from the scenic vista and feel them beneath your feet.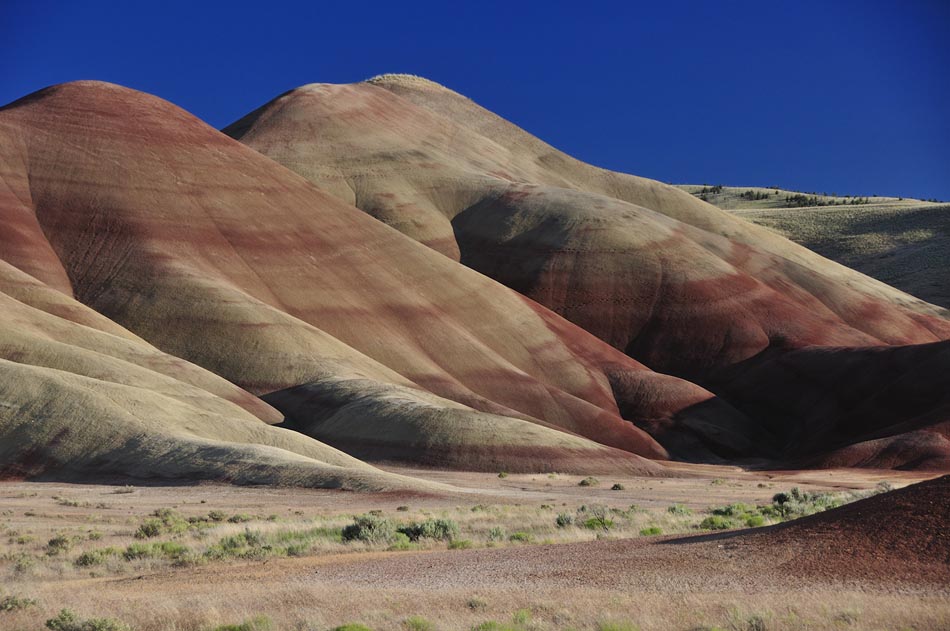 Just remember: This is Oregon. So how you go about doing that is entirely up to you.
Oregon has no sales tax!!!
Oregon's food and drink artisans are trendsetters and tastemakers.  We've got craft beer, micro distilleries galore and 17 wine regions as well as handcrafted sea salt, ice cream, cheese, chocolate and more.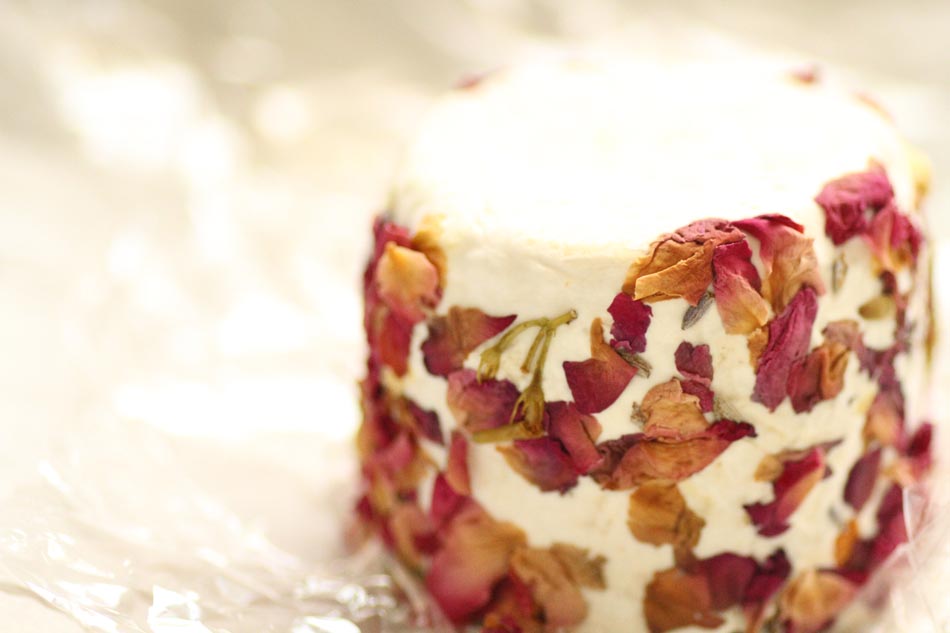 We aren't the only ones who relish Oregon's Flavour. The New York Times Magazine refers to Oregon as an "ever-expanding culinary utopia." Oregon's award winning chefs, restaurant and farmers frequently appear in the pages of national and international publications, and you can often meet those culinary artisans in person.
Don't miss tasty annual events lie the Oregon Truffle Festival in January, the Oregon Cheese festival in March, and Feast Portland, a world class celebration of food and drink in September.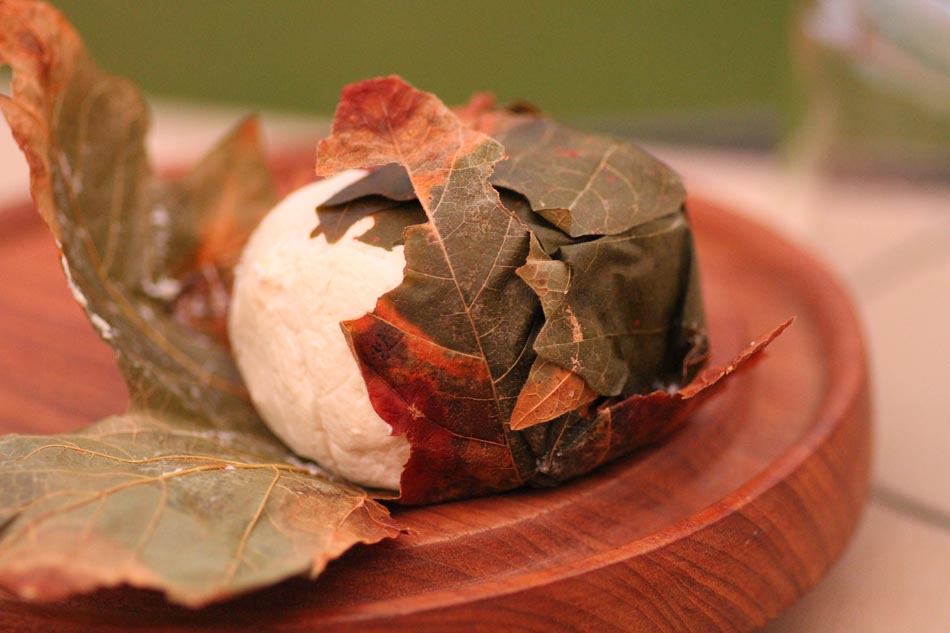 Talk about natural riches! Oregon is the No.1 U.S producer of blackberries, rhubarb and hazelnuts.
At last count, Oregon was home to more than 150 craft brewing companies.  Some craft breweries produce hundreds of barrels each year, while others brew thousands.  
Why Oregon? We have the perfect ingredients – hardy hops and barley – in our own backyard. Add some creative energy and the result is uniquely flavours suds flowing out of local taps.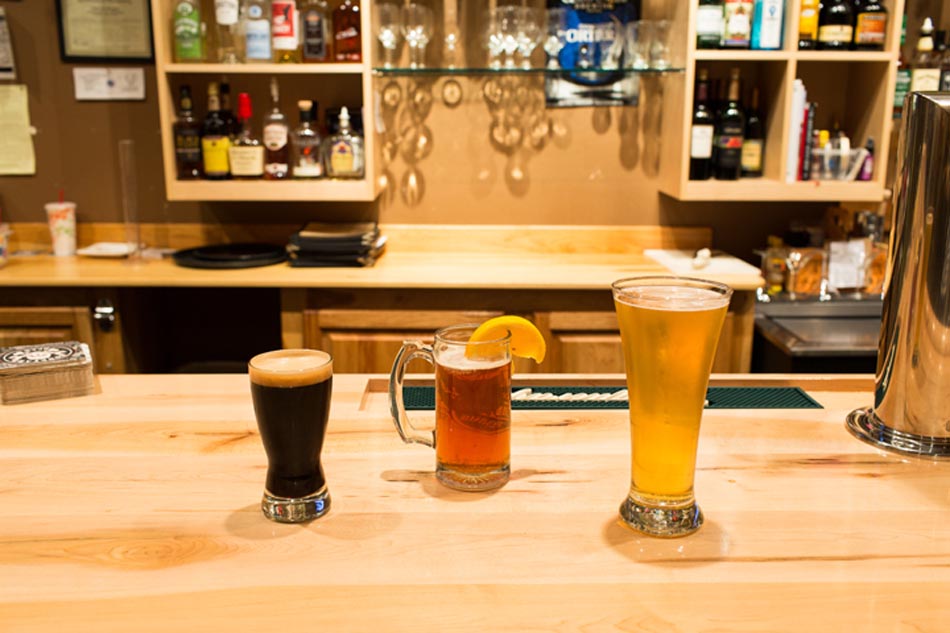 Wines, salmon (and all seafood for that matter), and marion berries are all delicious products of the Northwest. Also important to include in the list are filberts, aka hazelnuts. Oregon is unique in that it is the only state in the U.S. able to grow them. Oregon grows 99 percent of the entire U.S. commercial crop.
Oregon winemakers are known and visited worldwide for their Pinot Noir and Pinot Gris, so if you enjoy a good wine this is the place to be. Oregon's capital city, Portland, has more microbreweries per capita than any other city in the world.

There are more James Beard award winning chefs in Portland than any other city America.
Check out Mothers Bistro for breakfast they have the most amazing menu and is a must do. Another must have are the world famous Voodoo doughnuts
Departure Restaurant & Lounge: You can't beat the downtown rooftop views that this restaurant boasts along with the world class food that they serve it is an unreal experience for those that have a little more cash in hand.
With more than 600 tiny kitchens and counting, Portland's food-cart scene is legendary. The flavourful proliferation has drawn raves from Bon Appétit magazine and CNN (which declared Portland home to the world's best street food).
Unlike other cities' mobile food trucks, most Portland carts stay put in groups dubbed "pods," making it a snap to sample several at a time. You'll also find smaller groups and individual carts scattered around the city.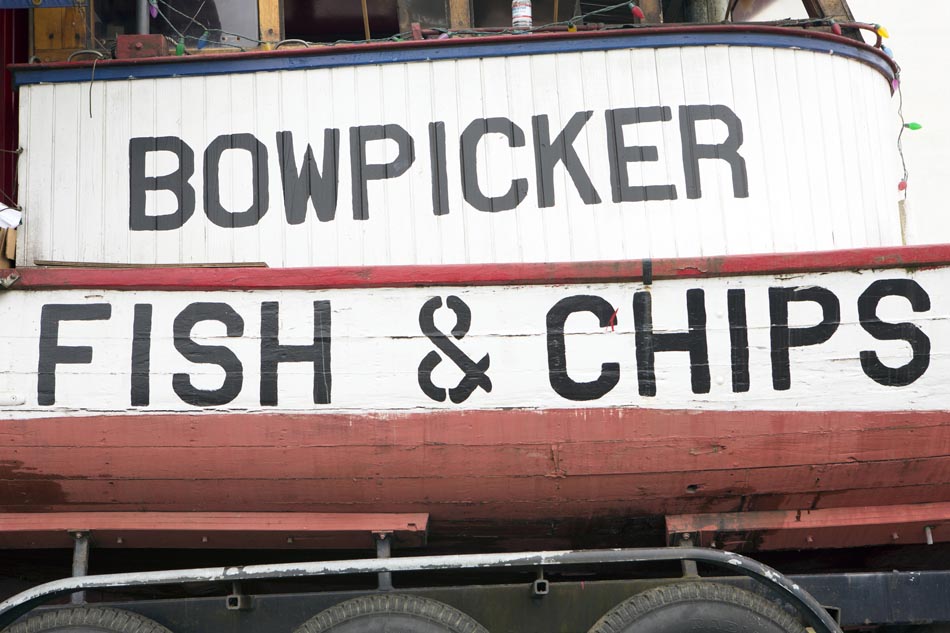 Pioneer Courthouse Square features several food carts. Here is a list of great food carts to check out:
Alder
Fifth Avenue
Third Avenue
Portland State University
Cartopia
Tidbit Food Farm and Garden
Mississippi Marketplace
Cartlandia
Portland is scattered with food festivals all year round so no matter what time of year you go there will bound to be something happening.
Like we said, there are 7 Wonders of the World, and somehow not a single one of them is here in Oregon. Clearly the folks who made the list never came to visit.
Whether its camping, hiking, skiing, cycling, mountain biking, fishing, golf or rafting Oregon has you covered. With the coast or the mountains just 45 minutes away from the city of Portland you can pick and choose what you want to do day-by-day. Oregon has the only Mountain (Mt. Hood) where you can ski all year round.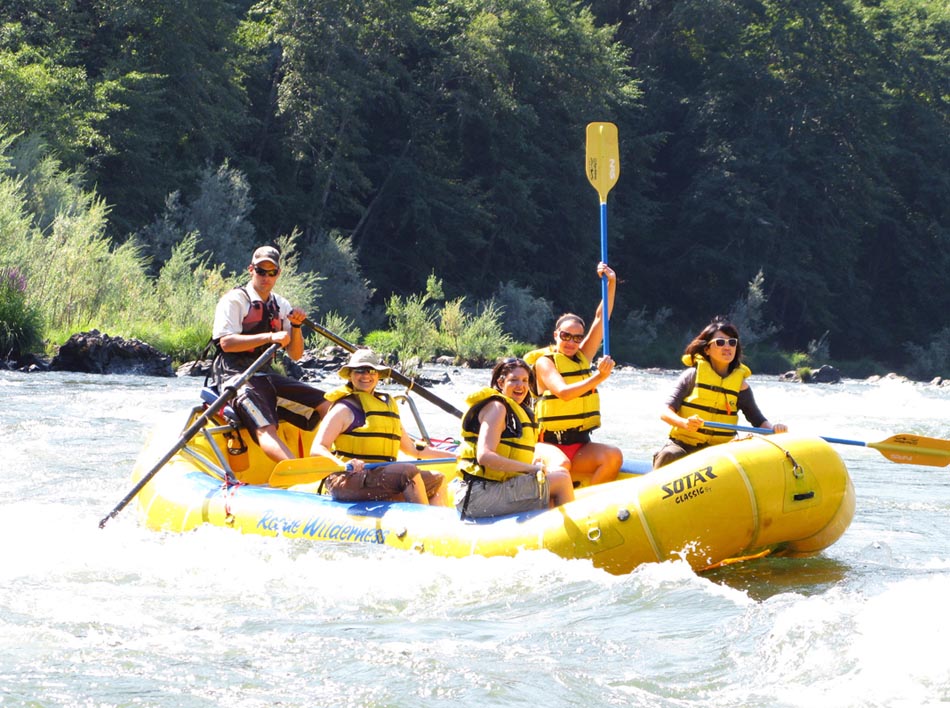 Go and check out the rodeo at Pendleton located in Eastern Oregon which is known around the world as 2nd to the Calgary Stampede.
Road biking and mountain biking – Oregon has the first official Scenic Bikeways in the U.S and a total of 15 and counting.   There are more scenic bikeways in Oregon than any other state in the US.  There is even an entire website dedicated to cycling www.rideoregonride.com.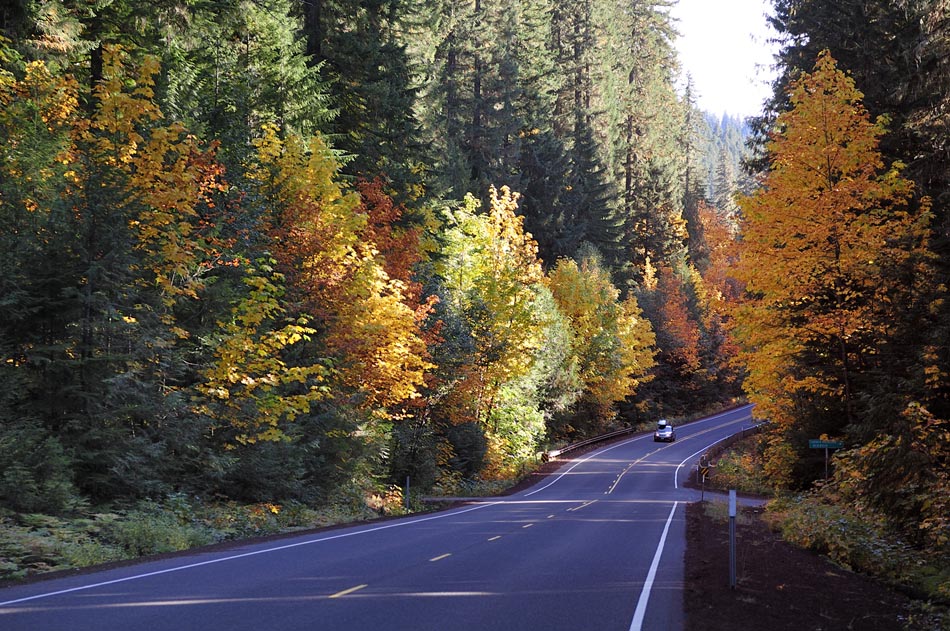 Golfing – the toughest part of golfing in Oregon is choosing from nearly 200 public courses.
Snow Sports – Oregon's ski areas have it all, from beginner runs to challenging terrain.  Mt Hood Meadows Ski resort boasts more than 2000 acres of options for downhill, cross country and back country skiing.

Mt Bachelor is Central Oregon's crown jewel and boasts another volcanic playground of terrain allowing skiiers to traverse and ski all 360 degrees of the Mountain.  
Water Play – There are so many ways to make a splash in Oregon. Rivers like the Rouge, The Deschutes and the North Umpqua have kayaking and rafting for adrenaline addicts and mellow day trippers alike.  The Oregon coast has great beaches for surfers from beginners to expert.   

Oregon State Parks offer beautiful picnicking spots as well as yurts, tepees, rustic cabins and RV spots for rent.
Nearly half of Oregon's total area is forested with close to 12 million hectares (30 million acres) of forest, so when it comes to nature walks, we are definitely not short on them.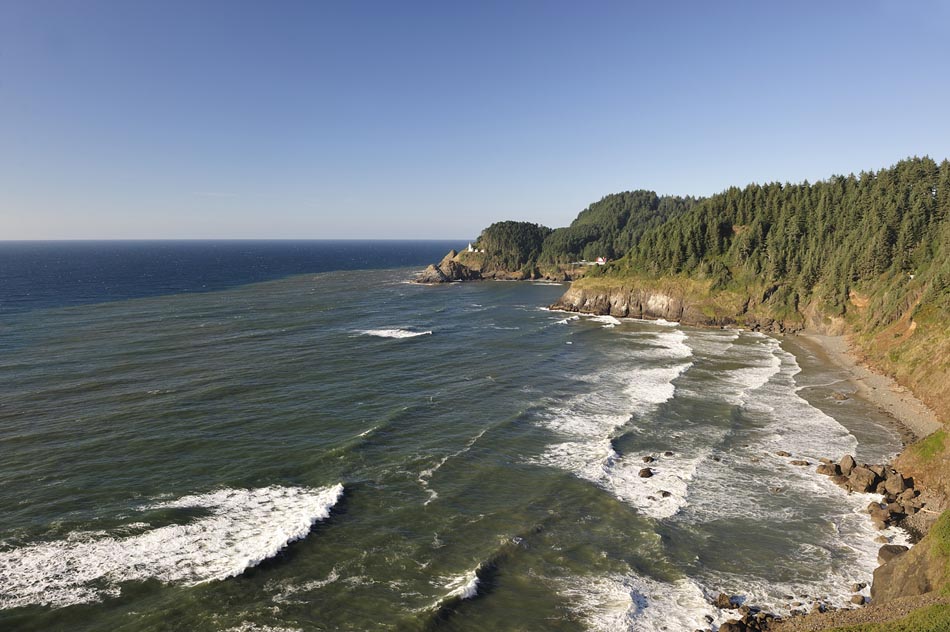 The whole of the Oregon Coast (548 Kilometres) is free and open to the public, giving it the name The People's Coast.
Surrounded by 154 acres of old-growth forest, Breitenbush Hot Springs has long been a destination for healing and rejuvenation seekers. Try a Swedish massage or the unique Chinese Chi Nei Tsang abdominal massage.
When visiting the midcoast of Oregon, be sure to book a couple of spa hours at Desert Springs Natural Healing Spa, overlooking Yaquina Bay. In addition to reasonably priced massage and acupuncture, you can schedule alternative treatments, including energy release, Reiki and raindrop therapy.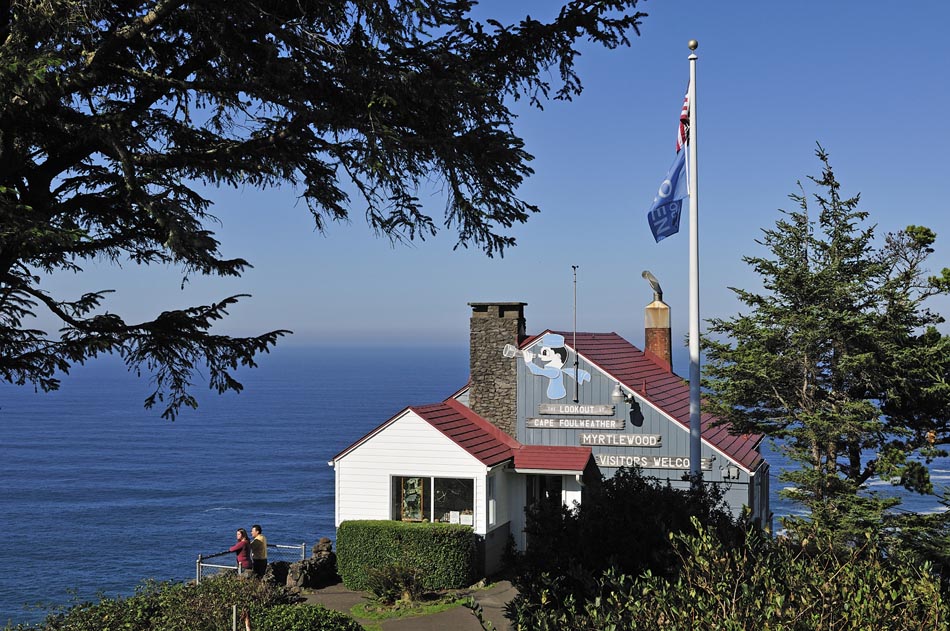 Overlooking Siletz Bay, the Salishan Spa is low on pretension and high on natural beauty and tranquillity. The spa encompasses an 8,000-square-foot space with treatments ranging from a Pacific stone massage to the Couples Kur – a scrub, side-by-side massage and customized healing bath (in a tub built for two).
The Overleaf Spa offers soothing treatments with a view. Schedule a massage or Vichy Salt Glow, or partake of the Jacuzzis, saunas and steam bath. Then lower yourself into the immersion pool and enjoy the panoramic coastal view.
Oregon is rich in healing waters, with nearly every corner of the state offering a place to take a restorative soak for free. One of the most remote is Alvord Hot Springs, near Steens Mountain, at an elevation of 4,080 feet.
Oregon is home to a vibrant performing arts culture. Music, theater and dance can be seen and heard nightly at venues like Portland's Arlene Schitzer Concert Hall, Keller Auditorium, and Portland Centre Stage.

Oregon offers a rich and diverse group of galleries, museums, art walks, studios and workshops. Each month several Portland galleries open their doors for the First Thursday Gallery Walk.
Film Scene
Some great movies have been filmed in Orgeon. The Goonies, One flew Over the Cuckoo's Nest, Stand by Me, Twilight, Sometimes a Great Notion and most recently, Wild – all of these great movies and more were filmed here, where quaint, small towns and dramatic natural beauty provide the perfect storytelling backdrop.
From lodgings to RV parks to Campgrounds Oregon has it all!
Oregon has 5,900 registered campsites so if you are looking for a place to pitch a tent there will be one nearby.
There are also hotels scattered across the whole of Oregon ranging from Ski Lodges, 5 star hotels, cheap hotel and hostels no matter what there is something for everyone. The peak season for all ski areas is from December to March with some continuing onto April.

The Best Luxury Hotel in Downtown Portland
The Heathman Hotel
One of the city's most recognizable historic landmarks, the iconic Heathman Hotel in the heart of downtown Portland blends rich history with a reverent appreciation for the arts.
The hotel's library boasts more than 2,700 volumes signed by the authors, while its world-class art collection celebrates the work of contemporary artists. Here, the art of service is alive and well, from the welcoming Beefeater doorman to the attention of your personal concierge.

It's no wonder the Heathman has retained AAA's coveted Four Diamond Award for more than 30 years.
The McMenamins Grand Lodge in Forest Grove, Oregon, has been rumored to be haunted by an elderly woman all around the property, who spooks guests in their rooms. In their lobby you will find a photograph that captured in imagine of the ghostly woman.

1 – Oregon has no sales tax. Tax Free. Amazing shopping.
2 – All Oregon gas stations are required to pump their own gas for you, so enjoy the free service!
3 – There are 16 known hot springs on Oregon, including Alvord Hot Springs, Belknap Hot Springs and Paulina Lake Hot Springs.
4 – The state is home to nine federally recognized American India tribes.
5 – There are dozens of ghost towns in Oregon
6 – The Oregon hazelnut is the state's official nut, and Oregon grows 99 percent of the entire U.S commercial crop.
7 – Oregon's wine culture is immense and known for it's Pinot Gris and Pinot Noir.  It was what Napa and Sonoma were 30 years ago.  In 2012 there were 905 vineyards planted on 10,295 hectares (25 440 acres)
8 – Oregon has more scenic bikeways then any other state in the USA with 15 and an entire website dedicated to cycling www.rideoregonride.com
9 – There are more than 270 craft brewing facilities in 72 towns around the state. Oregon is Craft Beer.
10 – Do you know the guys that created the seven wonders of the world?  They obviously have never been to Oregon as we have seven of our own.  Smith Rock, The Oregon Coast, Columbia River Gorge, Mt. Hood, Wallowas, Painted Hills and Crater Lake.