San Francisco is known for its scenic beauty, cultural attractions, diverse communities, and world-class cuisine. Measuring 49 square miles, this walk-able city includes landmarks like the Golden Gate Bridge, cable cars, Alcatraz and the largest Chinatown in the United States.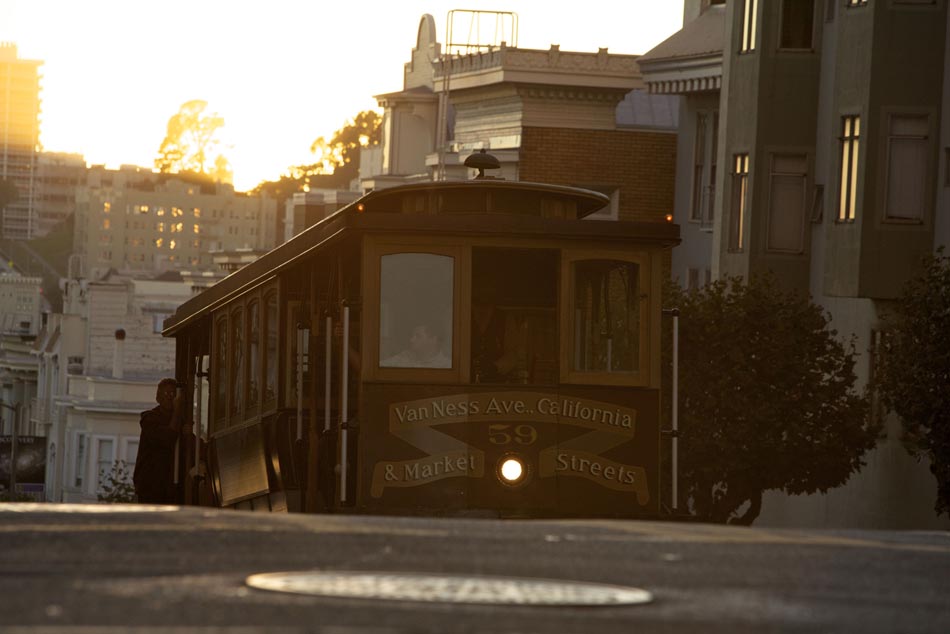 A stroll of the City's streets can lead from Union Square to North Beach (San Francisco's Little Italy) to Fisherman's Wharf, Japantown and the Latino-flavored Mission District, with intriguing neighborhoods to explore at every turn.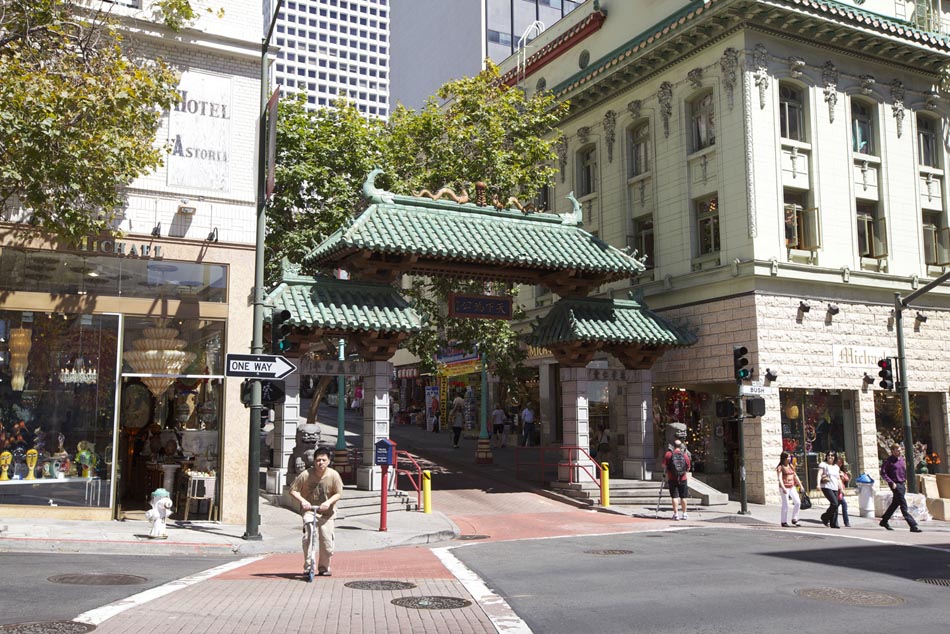 Views of the Pacific Ocean and San Francisco Bay are often laced with fog, creating a romantic mood in this most European of American cities. The City has a colorful past, growing from a small village to a major city nearly overnight as a result of the 1849 Gold Rush.
The writers of the "beat" generation, the hippies of the Summer of Love in the late 1960's and the large gay/lesbian population have all contributed to making San Francisco the fascinating place it is today.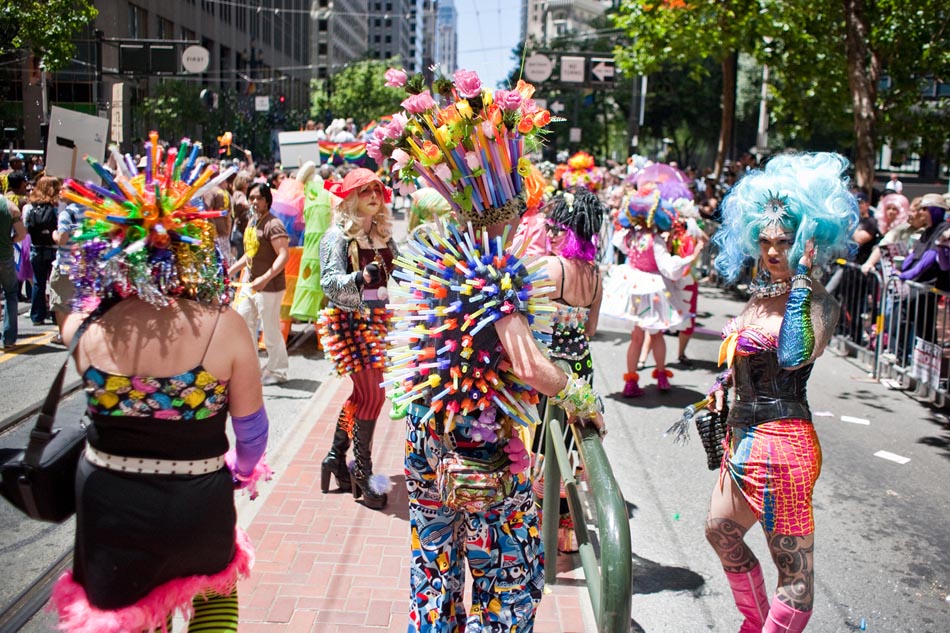 The city is home to world-class theatre, opera, symphony and ballet companies and often boasts premieres of Broadway-bound plays and culture-changing performing arts. San Francisco is one of America's greatest dining cities. The diverse cultural influences, proximity of the freshest ingredients and competitive creativity of the chefs result in unforgettable dining experiences throughout the City.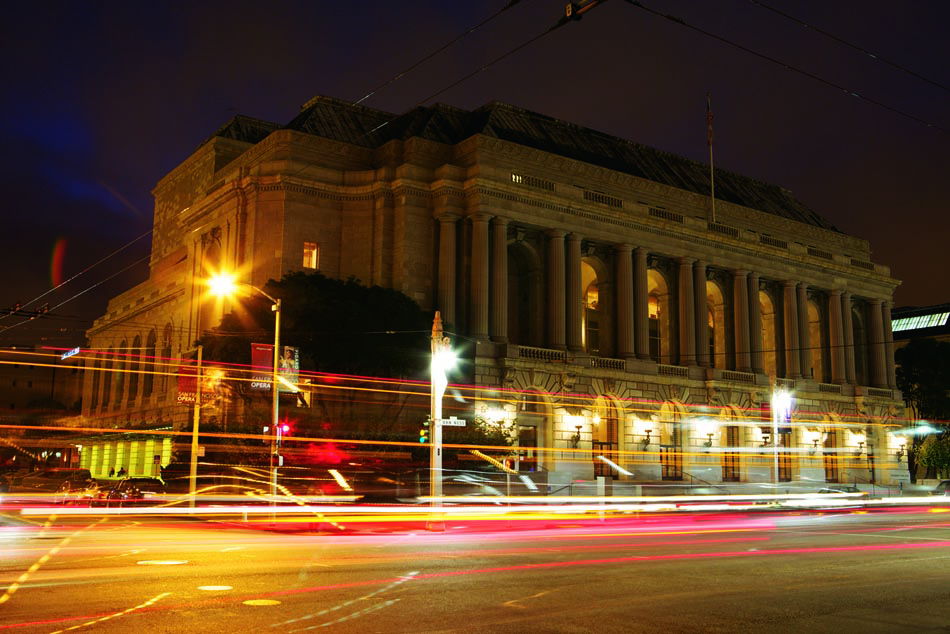 San Francisco has well over 32,000 hotel rooms, from first-class hotels and ultra-chic boutique hotels to familiar names in lodging and budget friendly inns.
The resident population of San Francisco is 845,602.
In addition to Golden Gate Park (which is larger than New York City's Central Park) San Francisco is home to the Golden Gate National Recreation Area, one of the largest urban national parks in America. The GGNRA includes Alcatraz, the Presidio, Muir Woods, Land's End and Ocean Beach.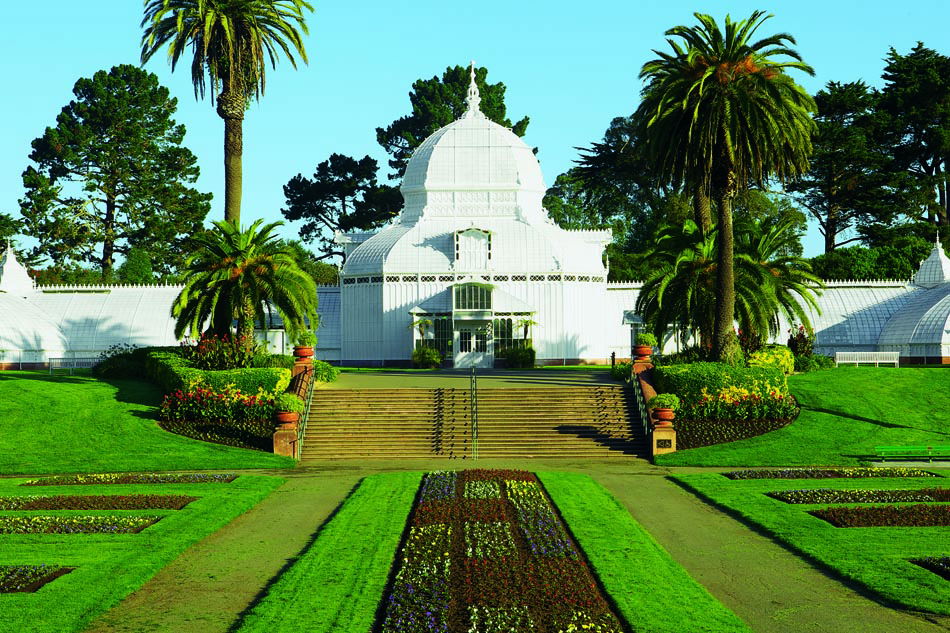 San Francisco has been a center of diversity since the 1949 Gold Rush attracted people from around the world. Vibrant Asian, African American, Latino, LGBT and other communities create a rich cultural tapestry.
San Francisco International Airport (SFO) offers non-stop flights to more than 34 international cities on 29 international carriers. The Bay Area's largest airport connects non-stop with 78 cities in the U.S. on 15 domestic airlines. SFO is proud to offer upgraded free Wi-Fi with no advertising. For up-to-the-minute departure and arrival information, airport maps and details on shopping, dining, cultural exhibitions, ground transportation and more, visit www.flysfo.com. Follow us on www.twitter.com/flysfo and www.facebook.com/flysfo.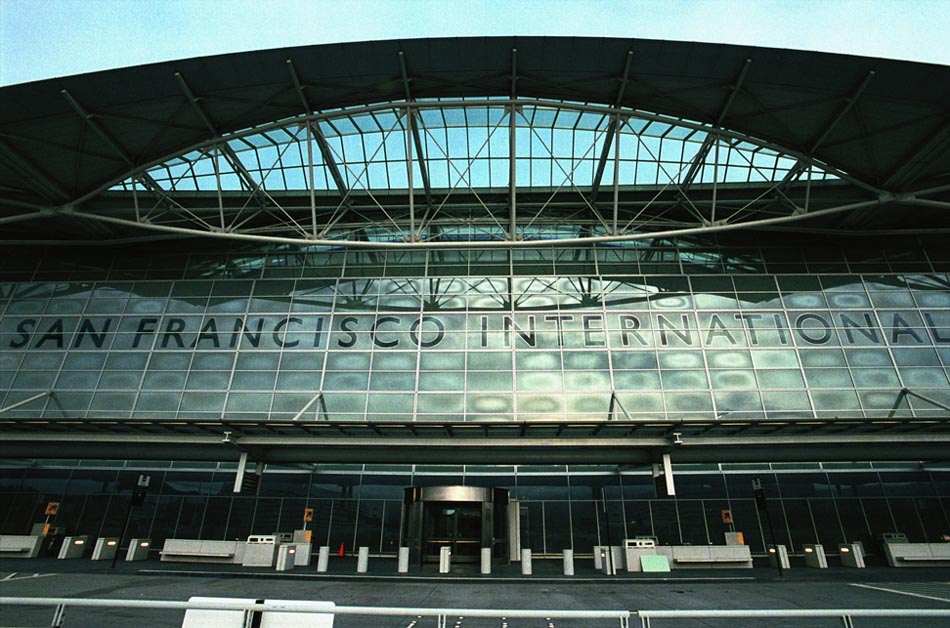 The Port of San Francisco hosts over 80 cruise ship calls and 300,000 passengers annually at the James R. Herman (Pier 27) and Pier 35 cruise terminals. Itineraries include round trip cruises from San Francisco to Alaska, Hawaii, and Mexico, as well as repositioning calls and coastal voyages in the spring and fall.
With four routes of service, Amtrak offers a convenient and enjoyable travel option to the Bay Area, with spacious and comfortable seating, Wi-Fi (on select trains) as well as a variety of dining options on board. San Francisco is served via thruway bus connections from nearby Emeryville across the bay to various travel hotspots and transfer hubs downtown.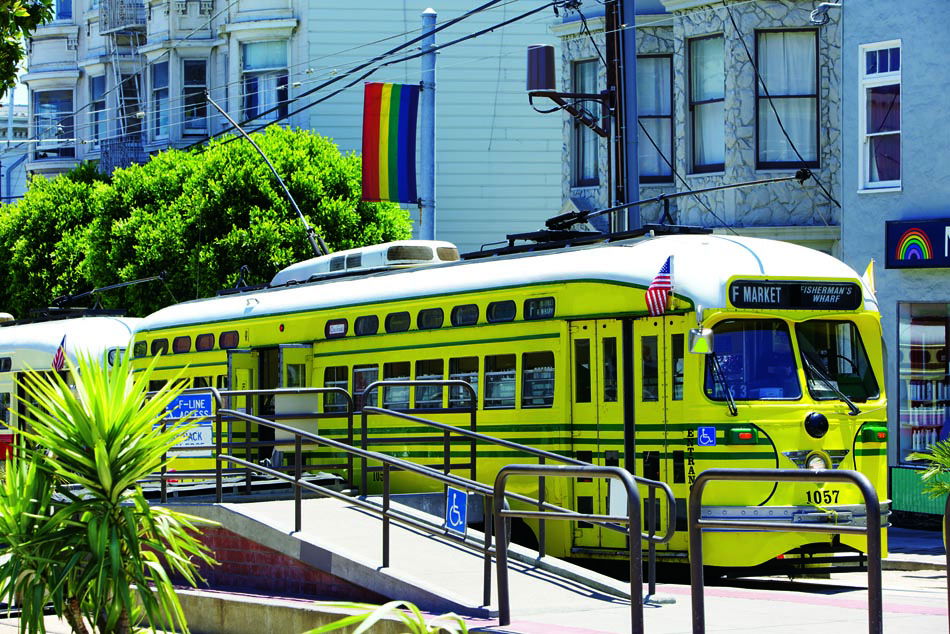 From the north, visitors can take the Coast Starlight from Seattle and Portland, or the Capitol Corridor from Sacramento. From the south the Coast Starlight travels daily from Los Angeles, and the San Joaquin offers departures from Bakersfield and Fresno. From the east, the California Zephyr travels from Chicago and Denver daily.
Perhaps the most famous street in San Francisco is Lombard, "the crookedest street in the world." Grant Avenue in Chinatown was immortalized in a song in the musical "Flower Drum Song." And Castro Street is known as the gay Mecca in the LGBT world.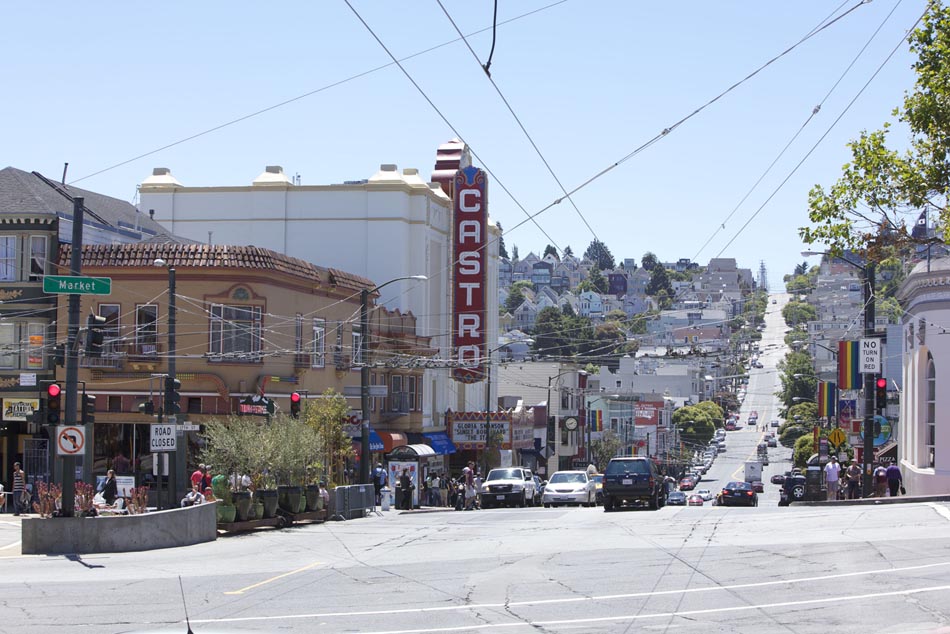 Beyond the iconic streets and bustling boulevards, San Francisco is filled with charming neighborhoods that invite visitors to explore on foot, by bicycle or behind the wheel.
These "food firsts" also started here or "within a fog horn's sound of the Golden Gate," as one writer put it: Green Goddess Salad Dressing; Martinis; Cioppino; The Popsicle; Chicken Tetrazzini; Celery Victor; Crab Louis; Irish Coffee; Mai Tais; Fortune Cookies
San Francisco has many famous chefs, beginning with Alice Waters who introduced California Cuisine at Chez Panisse in Berkeley. Celebrity chefs around town include Michael Mina, Traci des Jardin, Charles Phan, Corey Lee, Mourad Lahlou, Chris Cosentino and others. The Food Network and other cooking programs regularly feature San Francisco's newest and rising culinary stars.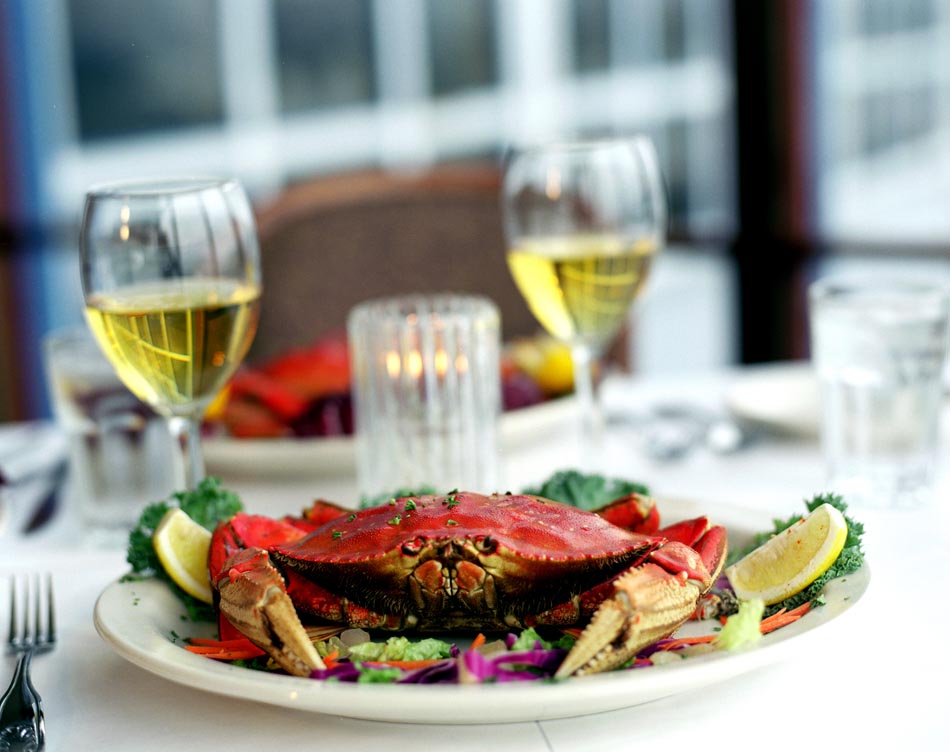 San Francisco celebrates food and drink with festivals throughout the year: California Restaurant Week in January, San Francisco Beer week also in January, ZAP (Zinfandel Advocates and Producers) in February, the International Chocolate Salon in March, the Black Cuisine Festival in spring, Eat Drink SF in August. The Ghirardelli Chocolate Festival in September and more.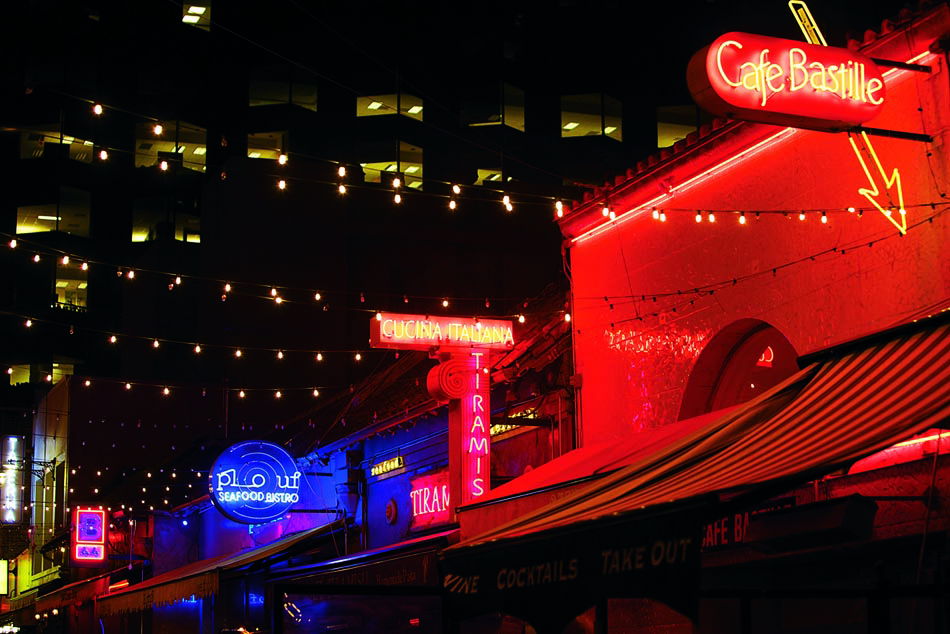 San Francisco has two restaurants with the ultimate rating, three Michelin stars. There are five two-star restaurant and 24 one-star restaurants in the city.
Restaurants on the San Francisco foodie bucket list include Benu, Saison, Quince, Coi, Gary Danko, The Slanted Door and State Bird Provisions. New restaurants are entering the spotlight all the time. For dining with a view, The Cliff House overlooking Seal Rock, Waterbar below the Bay Bridge and Hornblower Cruises under the Golden Gate Bridge are iconic.
Diversity is always on the menu in San Francisco. In addition to Chinese dim sum and Japanese sushi, ethnic cuisine spans the globe to include Vietnamese, Burmese, Thai, Mexican, Spanish, Argentinian, Brazilian, Ethiopian, French, German, Austrian, Italian, Indian, Irish and more.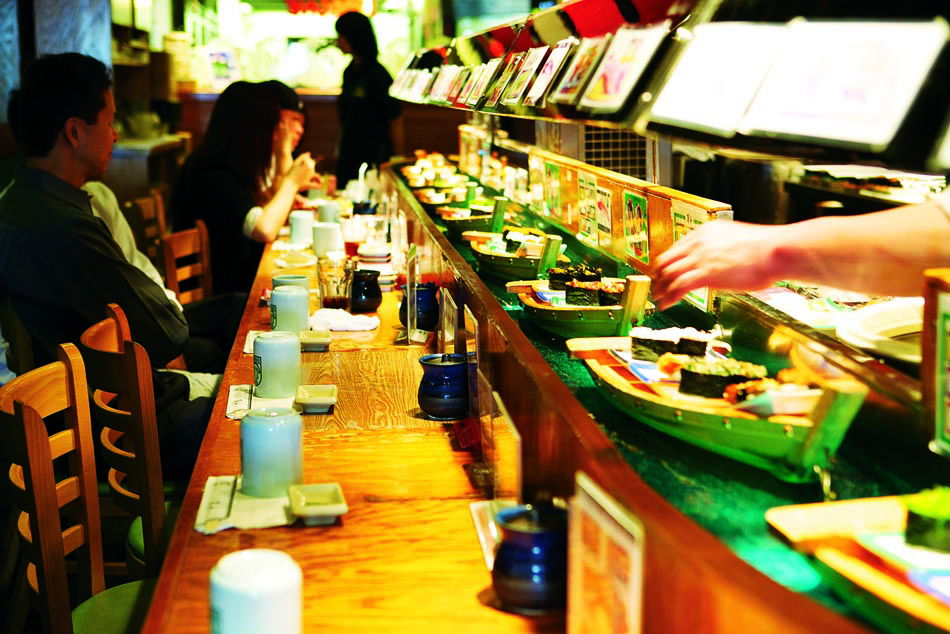 Many neighborhoods beyond the tourist maps are home to top restaurants: Flour+Water in Mission Creek, Aziza in the Richmond District, the Commissary in the Presidio, Piccino in Dogpatch, Nopa north of the Golden Gate Park panhandle, Lers Ros Thai in Hayes Valley, Bar Agricole south of Market Street, and others.
Active recreation includes walking and bicycling San Francisco's 49 square miles of roads, hills and trails, kayaking and sailing on San Francisco Bay and golf on five distinctly different public courses.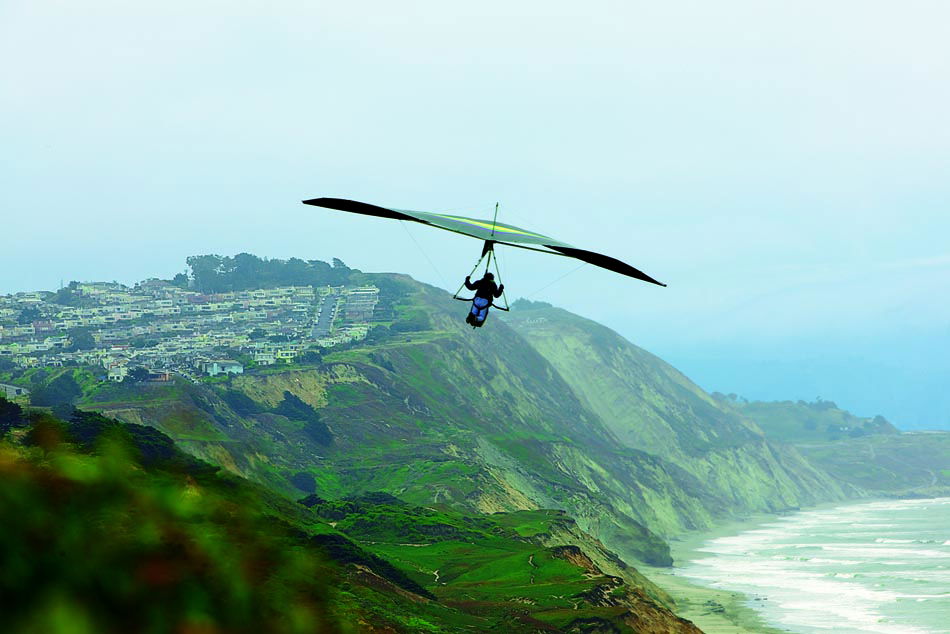 For a thrill ride, take the Rocketboat from PIER 39 to do watery donuts on the bay in warmer months.
Festivals and celebrations take place nearly every weekend. For a list of major annual events, visit http://www.sanfrancisco.travel/article/festivals-and-events-2016.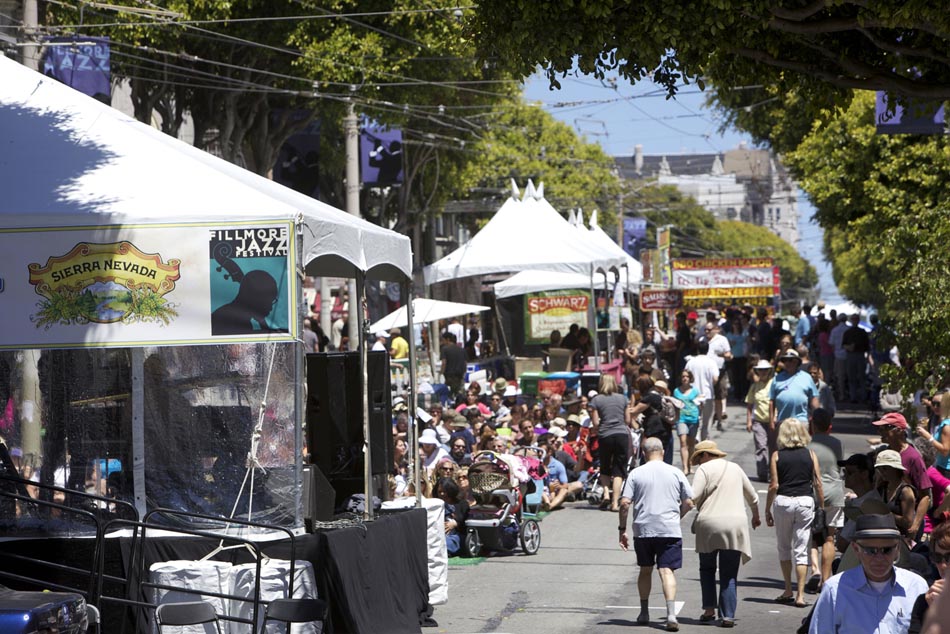 The waters of San Francisco Bay are very cold and the tides at Ocean Beach can be rough so swimming and diving are not popular (or recommended).
San Francisco has a reputation for being a good place to chill out. But if you're looking for somewhere that specializes in the art of soothing, here are our top spa spots:
Cavallo Point Lodge (601 Murray Circle)
Sometimes an afternoon at the spa just isn't enough to work out all the knots. For the total package (perfect for a weekend trip) Cavallo Point's stunning views, plush grounds, spa amenities and available activities are plenty to put your worries at Bay (pun intended). One of Condé Nast Traveler's Top 75 U.S. Hotel Spas, Cavallo Point offers not only spa treatments and services but also a tea bar, heated outdoor meditation pool, healing arts services, acupuncture and an onsite doctor offering integrative medicine solutions. Need more? Take a cooking class at The Cavallo Point Cooking School or a guided hike under the Golden Gate Bridge.
The (I) Spa at the InterContinental Hotel (888 Howard St.)
Located within the InterContinental Hotel on Howard and 5th Street in the SOMA neighborhood, the (I) Spa is a full-service spa with services including full-body massages, facials, manicures, pedicures and waxes. If you are planning a birthday or bridal party, (I) Spa can accommodate large parties and customize the experience, so it's memorable for years to come. With their spacious accommodations, booking a weekend stay at the Intercontinental and a spa treatment from (I) Spa is the perfect 1-2 punch.
Jouvence Beauty and Health (230 Powell St.)
Pamper yourself at Jouvence Beauty and Health, located in Union Square. They pride themselves on their tranquil paradise and are dedicated to providing a unique, wonderful experience. The spa provides top quality services in hair, facial, nail, wax and massage. After that, you can indulge in the sauna, steam and shower facility.
Kabuki Springs & Spa (1750 Geary Blvd.)
Nothing is more relaxing than a nice hot bath. And the folks over at Kabuki Springs & Spa, which is right in the heart of Japantown, have it down to a science. Not to say your tub at home isn't great — but Kabuki's are specially designed to encourage harmony and relaxation, stemming from the great tradition of Japanese baths. Facilities include a hot pool, cold plunge, dry sauna and a steam room, all served alongside complimentary bath products, sea salts, chilled face cloths and teas (now are you seeing the difference between Kabuki and your tub at home?). The baths are communal and on Tuesdays they're coed (bathing suit required).
Nob Hill Spa (1075 California St.)
Just the fact that the Nob Hill Spa is located in the swoon-worthy Huntington Hotel should speak for itself. With an array of spa services ranging from massages, facials, body treatments, manicures, and pedicures, the spa also boasts a specialized Zen Room, indoor infinity relaxation pool, catered spa meals and best of all: sweeping views of the city skyline.
The Spa at the Loews Regency San Francisco (222 Sansome St.)
The Spa at the Loews Regency San Francisco is your little oasis in the city. The Spa offers a choice of pampering treatments blending time-held traditions with modern techniques. Their spa facility includes three treatment suites, one spacious couples' suite, a dedicated manicure and pedicure area and a relaxation lounge. Start and end your journey in our relaxation lounge and let the outside world slip away. Once you feel reinvigorated, head to Bar at Brasserie S&P, which specializes in specialty gin and tonics and has an award-winning wine selection.
Spa Vitale (8 Mission St.)
Enjoy a premium view of the Embarcadero and the San Francisco Bay as you indulge yourself in a spa treatment or soak in the outside tub right next to the bamboo garden. The penthouse-level spa should alleviate the mind, body and soul by melting away your worries with its luxuriously meditative surroundings.
With 182 playgrounds, 82 recreation centers, 60 soccer fields, and more than 300 coffee shops (that one's for you, mom and dad), it's no wonder San Francisco made FamilyFun's Top 10 Kid-Friendly Cities list.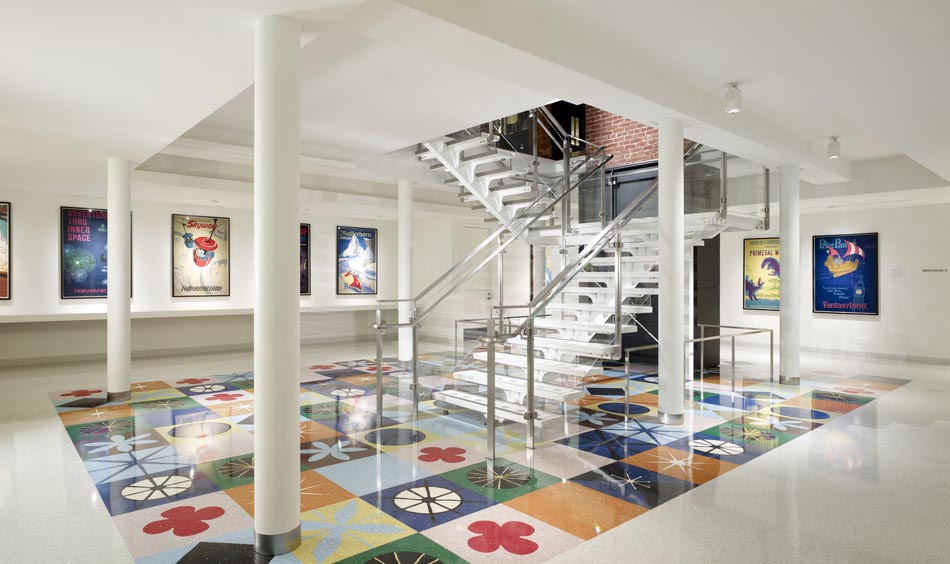 Looking for kiddo-friendly culture? We got it. Outdoor space to play? Plenty of it. Educational experiences so fun that the kids won't even realize they're learning? We basically invented it.
Here's our top 10 family-friendly activities guaranteed to please the whole family:
Don't let the title fool you — this isn't Disneyland (although there is a miniature replica of the park in the museum). But there is magic within these walls. Parents will love browsing memorabilia collected by the Disney family and reminiscing about the life of Walt Disney, his films and Disneyland.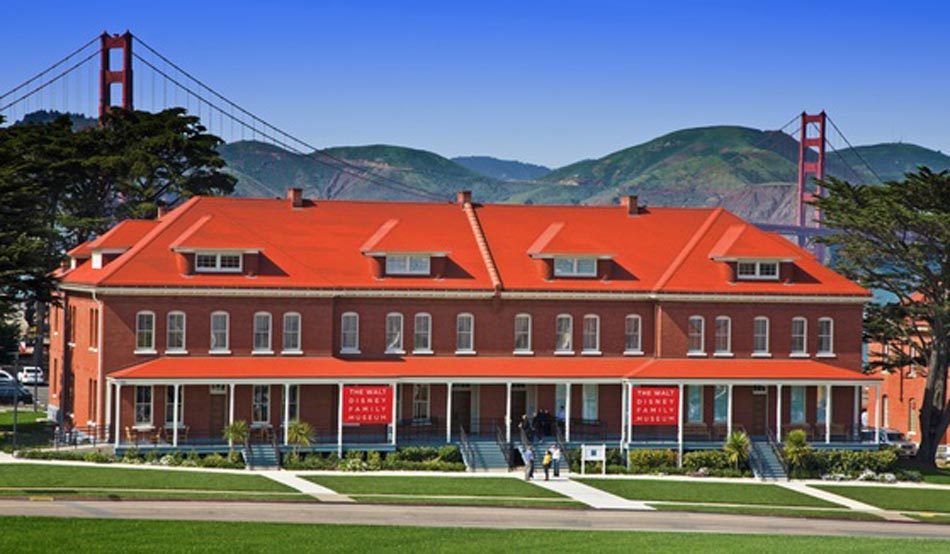 While the grown-ups are learning about the evolution of Mickey, little ones can participate in the museum's Little Open Studio to enjoy story time and family-friendly activities geared towards children seven and under. Also check the calendar for special film screenings (including those locked away in the infamous Disney vault).
The old Exploratorium was awesome. The totally reimagined Exploratorium in its new waterfront home at Pier 15 is nothing short of spectacular. Named by CNN as the #1 Spot for Kids in the country, the museum encourages guests of all ages to touch, explore and play with 600 exhibits. Investigate the living world, experiment with thoughts, feelings and behavior, explore the local environment, think with your hands and much more.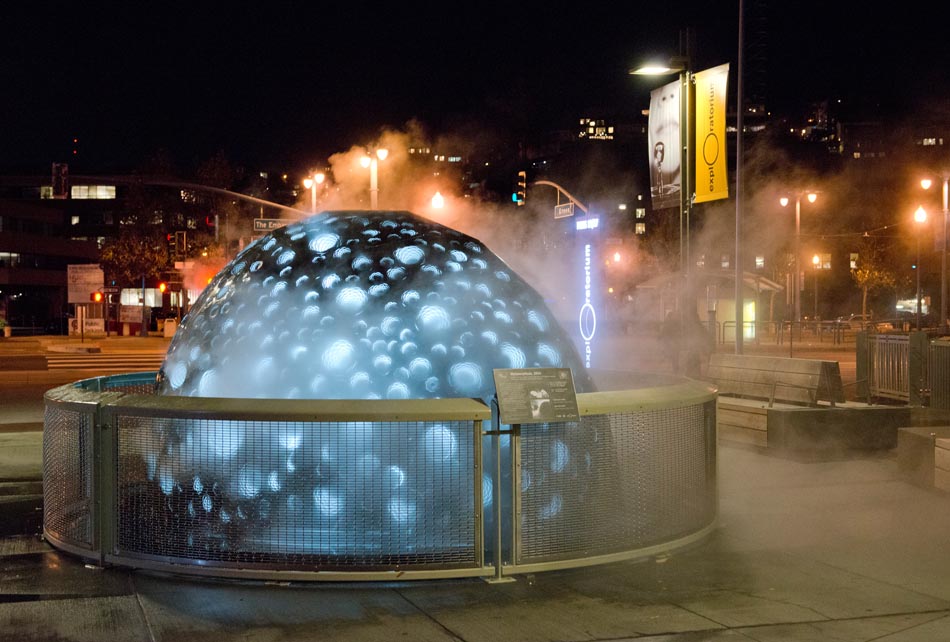 All this science making you hungry? The Exploratorium houses a cafe and a waterfront restaurant, both serving seasonal and sustainable cuisine prepared by local chefs. All ages are welcome, and if you've got toddlers in tow, just follow the giant bubbles. Strollers are also available on a first-come, first-serve basis.
3. PIER 39
Often referred to as the "Disneyland of San Francisco," a family vacation isn't complete without a trip to PIER 39 on Fisherman's Wharf. Visit the resident sea lions who mysteriously took over the PIER's docks after the 1989 earthquake, watch magicians, jugglers, comedians and more during daily street performer shows, and run down oversized musical stairs — all for free! Other activities for the little kids (or big ones) include Aquarium of the Bay, Players Sports Grill & Arcade, Magowan's Infinite Mirror Maze, the San Francisco Carousel, a classic Caricature stand and Frequent Flyers (think bungee cords + giant trampoline).
4. Children's Creativity Museum
As any parent or guardian knows, exposing children to creativity is one of the most valuable tools you can offer a child. The Children's Creativity Museum goes beyond the conventional environment of play by inspiring kids to imagine, create and share in their multimedia environment. With exhibits including an Animation Studio, Imagination Lab, Music Studio and even a Cloud Gallery, the museum is packed with workshops and hands-on activities suitable for kids of all ages.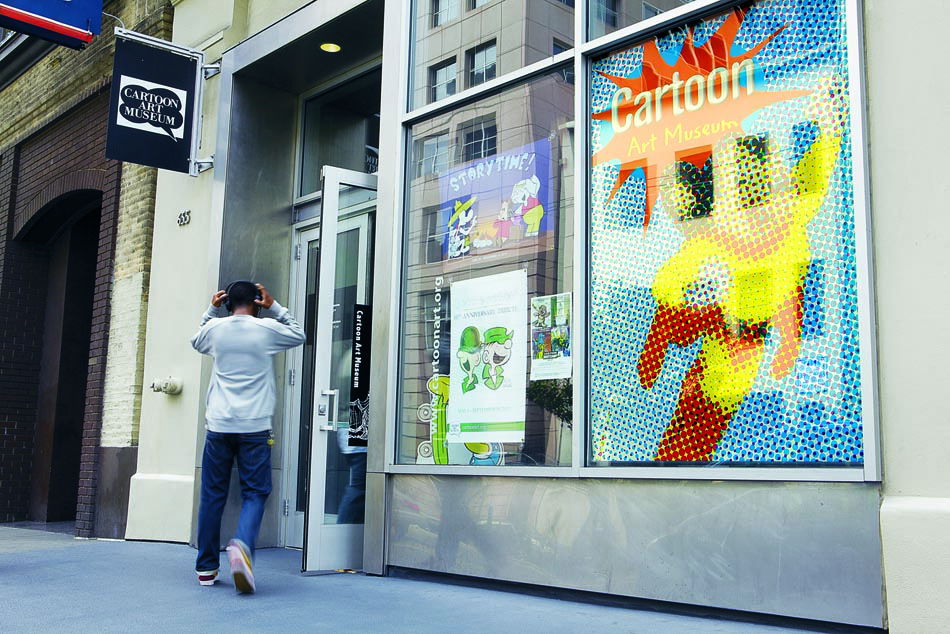 5. Bay Cruise and Water Taxis
Exploring San Francisco's bay is nothing short of magical, no matter what age. While there are many ways to stretch your sea legs, the most popular for families is a classic Bay Cruise. Get up close and personal with the city skyline, the Bay Bridge, and Alcatraz Island (to get on the Island, visit www.alcatrazcruises.com). If you're lucky you may even spot some sea life. For a more custom experience try out the new Tideline Water Taxi service (www.tidelinesf.com) which shuttles passengers around the perimeter of the bay and along the San Francisco waterfront. If that doesn't take your breath away, sailing smoothly under the Golden Gate Bridge will. www.blueandgoldfleet.com and www.redandwhite.com
6. Chinatown
Experience the bright colors and fascinating facades of the largest Chinatown outside of Asia, as well as the oldest Chinatown in North America. Explore the golden dragons and emerald roofs of Grant Avenue and Stockton Street, then follow the scent of fresh fortune cookies to the famed Fortune Cookie Factory on Ross Alley to witness first-hand how the fortune actually makes it into the cookie.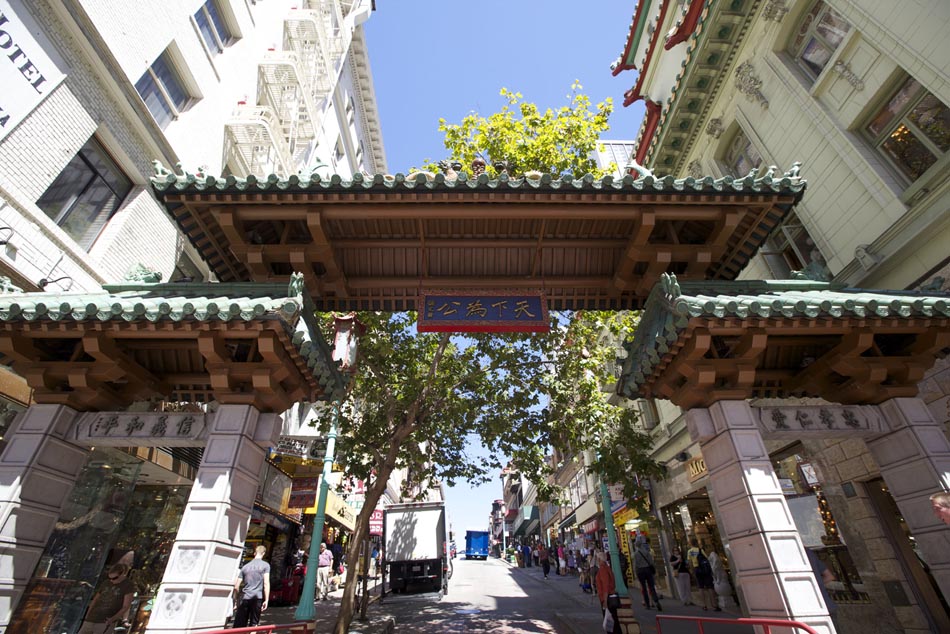 7. Golden Gate Park
San Francisco sets the bar high when it comes to parks. Nearly every neighborhood has one, although the grandest of all is Golden Gate Park, which stretches from the Haight to the Pacific Ocean. With more than 1,000 acres of plush greenery, it's also home to The Koret Children's Quarter (a merry-go-round and playground), the de Young Museum, Conservatory of Flowers, Stow Lake and, if you're lucky, a resident herd of buffalo.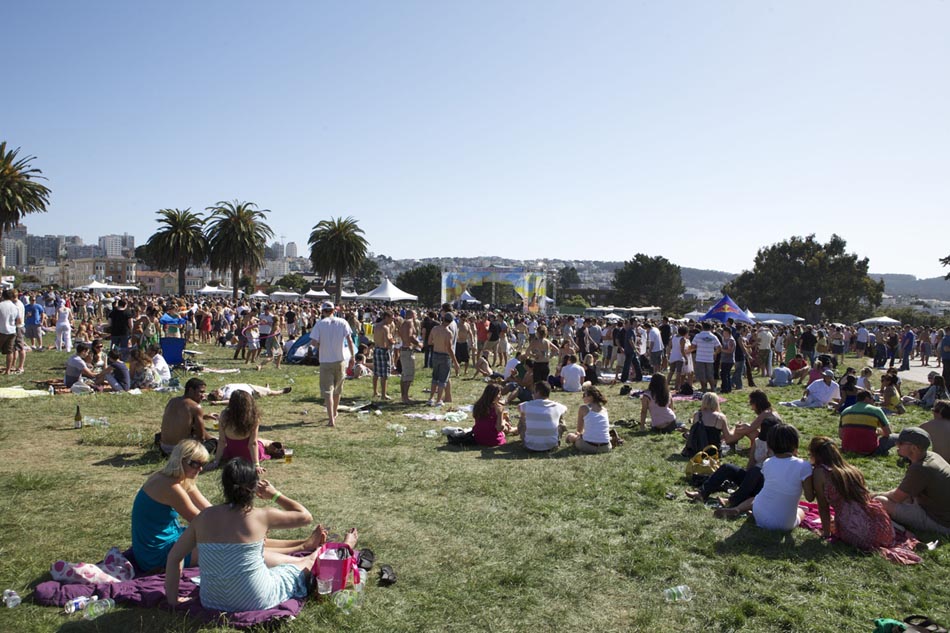 There's plenty of room to spread out for a picnic, go on a hunt for waterfalls, or polish a few soccer moves in an open meadow.
8. California Academy of Sciences
Want to earn cool points with the kids? They're guaranteed to pop a smile amidst the aquarium, planetarium, natural history museum, rain forest, and home to 40,000 live animals — all under one living roof. Set time aside for a penguin feeding, dive show or swamp talk with the Academy's celebrity albino alligator, Claude.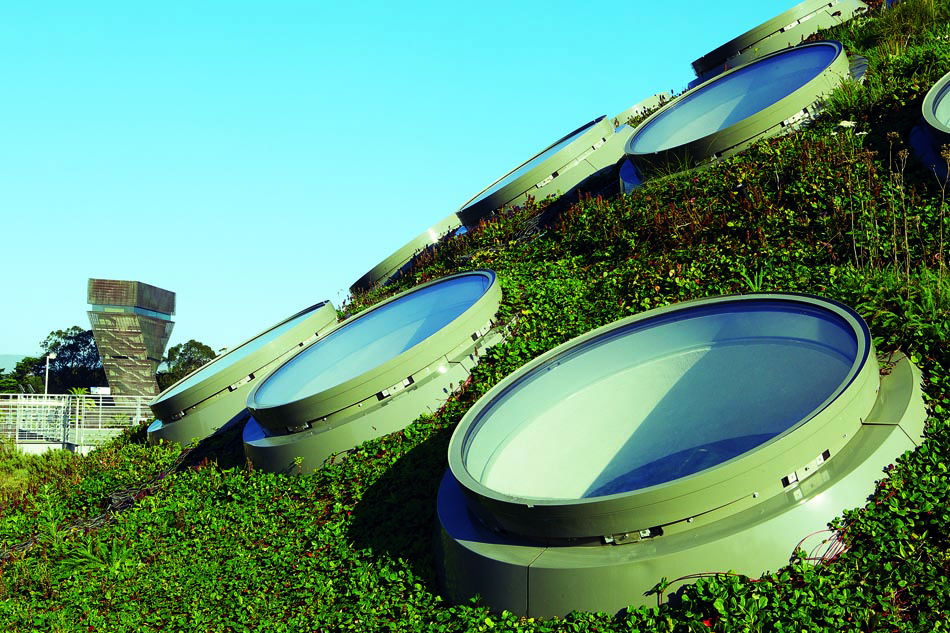 All that knowledge is sure to work up an appetite, which makes the Academy's casual Academy Cafe ideal for a mid-afternoon break.
9. Historic Streetcar Ride
A cross between a cable car and one of the sleek light rail vehicles that run underground along Market Street, San Francisco's fleet of historic streetcars runs aboveground on Market Street between the Castro District and Fisherman's Wharf.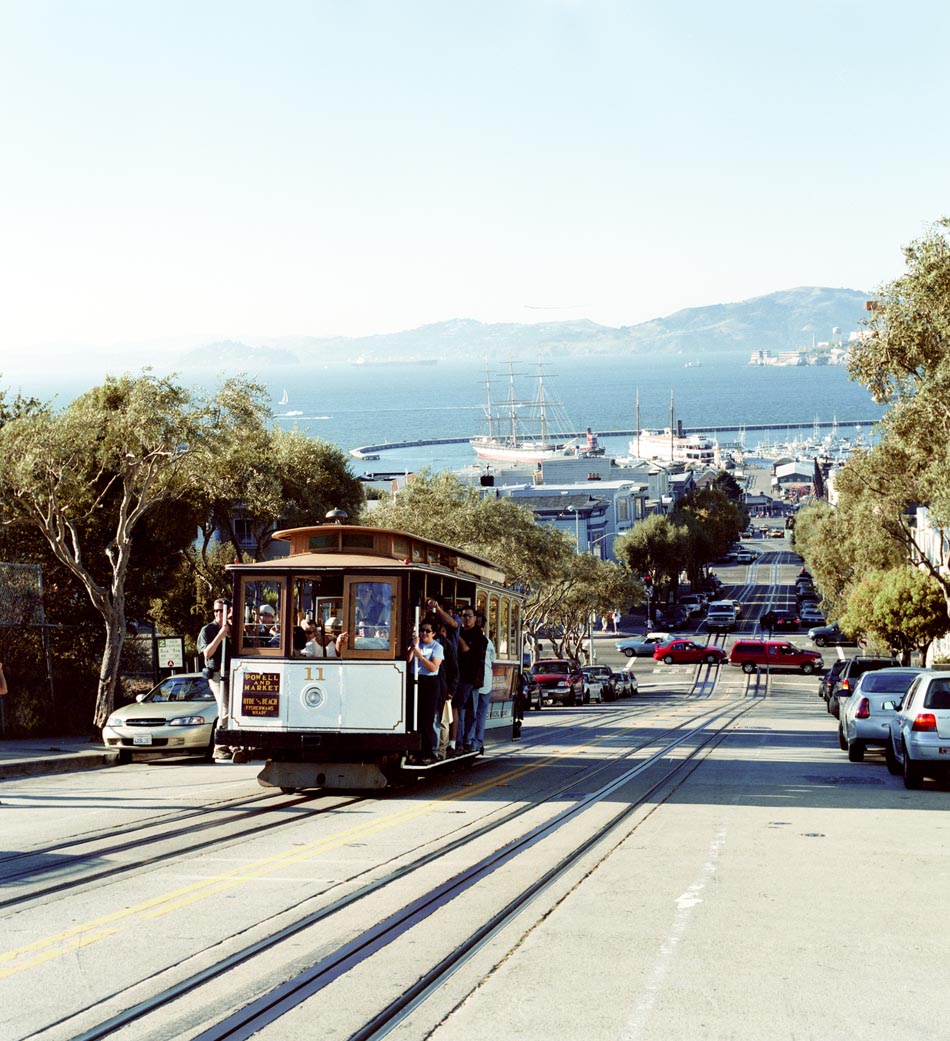 And to learn the full story behind these historic cars, visit the free San Francisco Railway Museum. There are great photo ops, simple didactics that explain the history of the fleet and a gift shop with unique items and memorabilia. The whole experience is right on track for little train buffs.
10. Musee Mechanique
Bring the kids back to a time when texting consisted of a pen and paper and social networking was only available with face-to-face contact at Musee Mecanique at Fisherman's Wharf. This antique arcade is one of the world's largest privately owned collections of mechanically operated musical instruments and arcade games, all available for play. Don't worry about paying "Laughing Sal" as you walk through his open mouth to enter the Musee —admission is free (although the games do require some coins).
Walking down a street in San Francisco this time of year, you're apt to hear music. Or notice that they are screening a film in a nearby park. It wouldn't be summer in San Francisco without outdoor concerts and plein air cinema.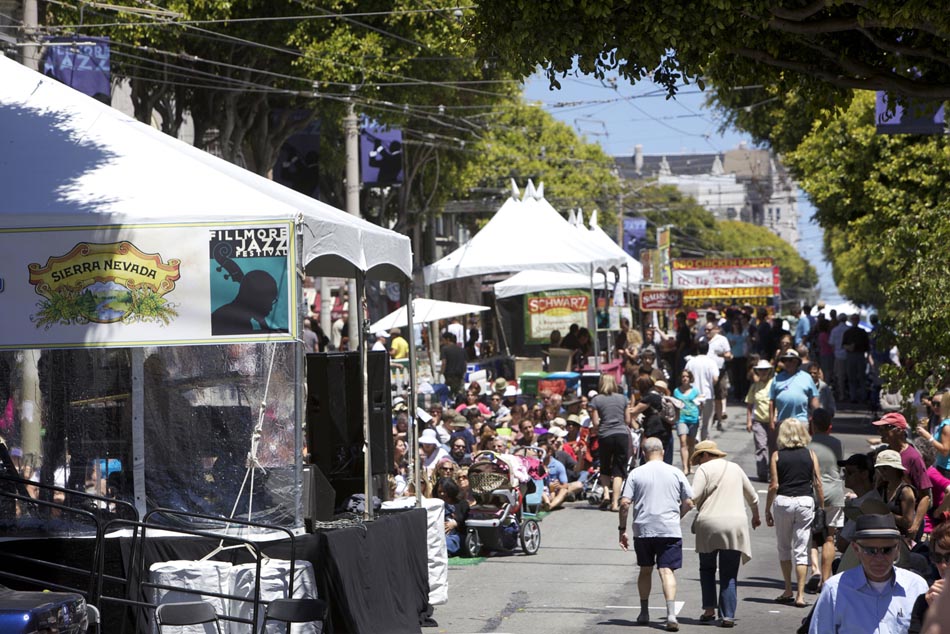 Since these events are free to audiences, but not free to produce, if you see a "Donations Welcome" bucket at the entrance or a friendly volunteer asking for a few dollars, do give. You'll gain a lot for many summers to come.
There are hundreds of free concerts, performances and film screenings. The list that follows is leavened with a few indoor performances as well. Highlights include:
Stern Grove Festival
The Stern Grove Festival is a beloved San Francisco tradition that began in 1938. It is now the longest running admission-free outdoor music festival in the U.S.
PIER 39
Bay breezes, dazzling views and those precious pinnipeds are just part of the appeal of PIER 39. Throughout the summer, in fact 365 days a year, there are concerts at the entrance plaza. The fare ranges from Glenn Morgan on the hammered dulcimer to Caroline Dal teasing the piano keys through a round of boogie woogie.
Union Square Live
Union Square Live presents entertainment on the main stage of Union Square through October. Live music, dance, movies, circus arts and other entertainment will run the gamut from mariachi to rock.
Yerba Buena Gardens Festival
The Yerba Buena Gardens Festival (YBGF) presents more than 100 free events through October. Every weekend the festival has a curated lineup of musicians, dancers, poets and actors from around the world.
Golden Gate Park Band
Regular band concerts began in Golden Gate Park in 1882 and performs every Sunday through Ocotber and the occasional holiday at 1 p.m. in the Spreckles Temple of Music, Music Concourse, Golden Gate Park. History comes alive at the many performances that feature music from specific nationalities and cultures; on these occasions there are dancers, singers, speakers in attendance who "enlighten and entertain," according to the band's website.
Presidio Sessions
A new series at the Presidio Officers' Club, 50 Moraga Ave., these intimate house concerts are every Friday at 6 p.m. Jazz, contemporary and classical music are offered in partnership with San Francisco Friends of Chamber Music, producers of SFMusic Day in the fall.
City Hall Rotunda Dance Series
San Francisco's City Hall is one of the most outstanding Beaux Arts structures in the U.S. The building is home to hundreds of events throughout the year. An ongoing favorite is the Rotunda Dance Series on the first Friday of every month except July at noon, presented by Dancers' Group and World Arts West, in partnership with San Francisco Grants for the Arts and San Francisco City Hall.
People in Plazas
The perfect pick-me-up at lunchtime, the series presents more than 130 free concerts featuring all local performers, July-October. For the most part, locations are in downtown plazas on or near San Francisco's main stem, Market Street. Just listen for the beat! Musical styles range from Hawaiian to Bengali Jazz. Most performances begin at noon.
San Francisco Mime Troupe (SFMT)
That's mime as in "the exaggeration of everyday life in story and song." This group has a lot to say and they've been doing so since 1959. Winners of a special Tony Award in 1987 for Excellence in Regional Theater, the San Francisco Mime Troupe specializes in shows that "debunk the official story." Most performances are free; however, donations are welcomed.
Shakespeare in the Park
One of the major free Shakespeare programs in the U.S., Free Shakespeare in the Park began in 1983.
San Francisco has more than 200 hotels. Lodging types include tall hotel towers, large convention towers, grand hotels that retain their beauty decade after decade, boutique hotels with distinct personalities, budget-friendly motor lodges and nearly all national brands. San Francisco is also the home of Airbnb which provides an affordable and authentic way to experience life in the city's neighborhoods.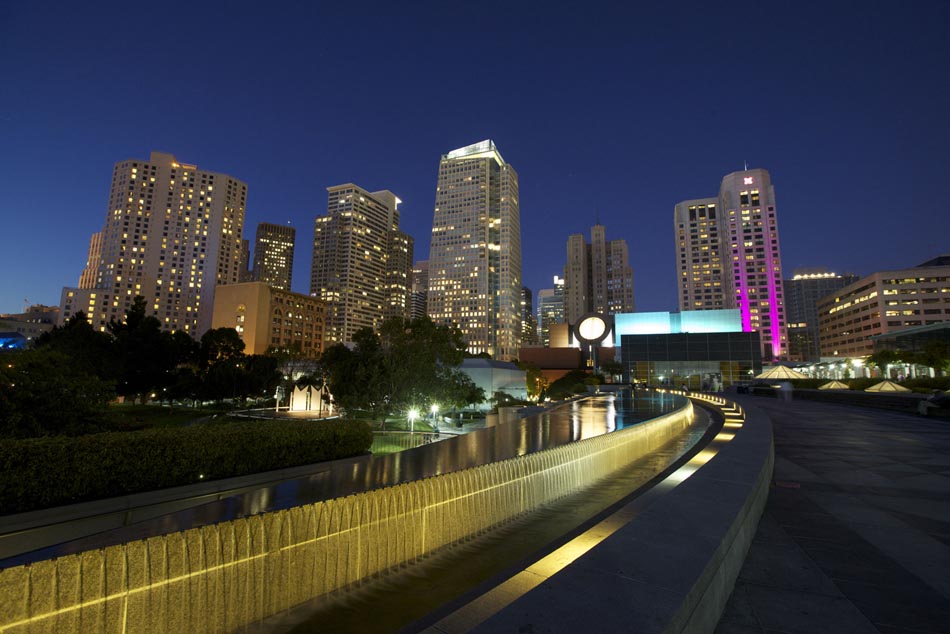 The average daily hotel rate was $231.34 in 2015.
June-August is family vacation season and also has the foggiest months. September and October are the warmest months and the big convention months, though a major booking can fill the city's rooms any time of the year. Best rates and availability are November-May.
The "Grande Dames" of San Francisco are the Fairmont San Francisco, the Mark Hopkins Intercontinental, the Scarlet Huntington, The Ritz-Carlton San Francisco, the Palace Hotel and the Westin St. Francis.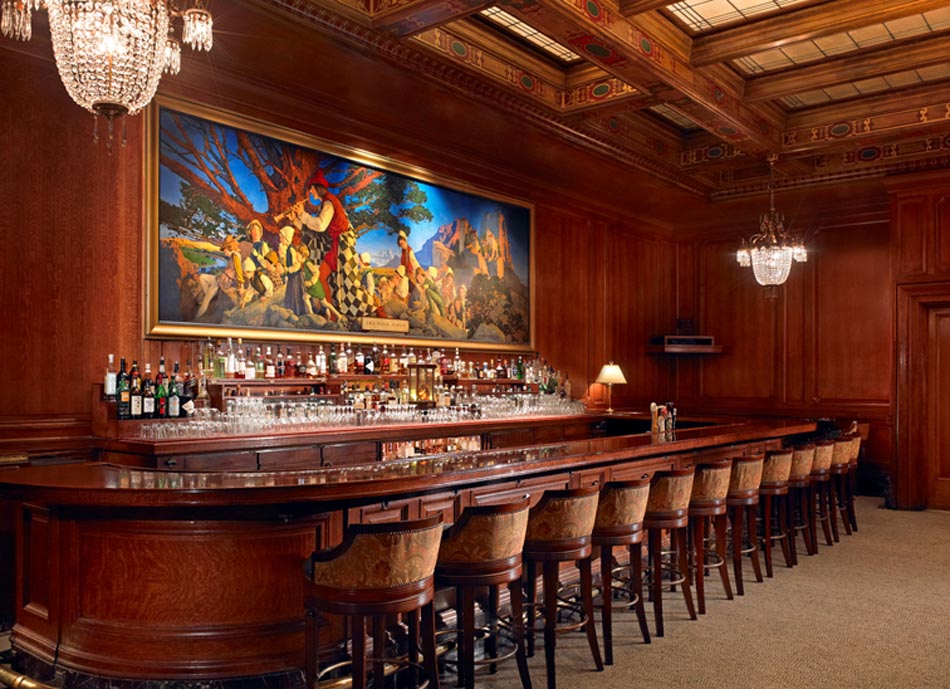 The Queen Anne Hotel, formerly a boarding school for girls, is said to be haunted.
The Hotel Vertigo was featured in Alfred Hitchcock's movie, "Vertigo."
For a list of free days at San Francisco museums, visit http://www.sanfrancisco.travel/article/10-free-things-do-san-francisco-families
The San Francisco CityPASS (www.citypass.com/sanfrancisco) includes tickets to the city's top attractions, plus a Muni Passport for unlimited rides on the cable cars and public transportation, all at a savings of up to 46 percent.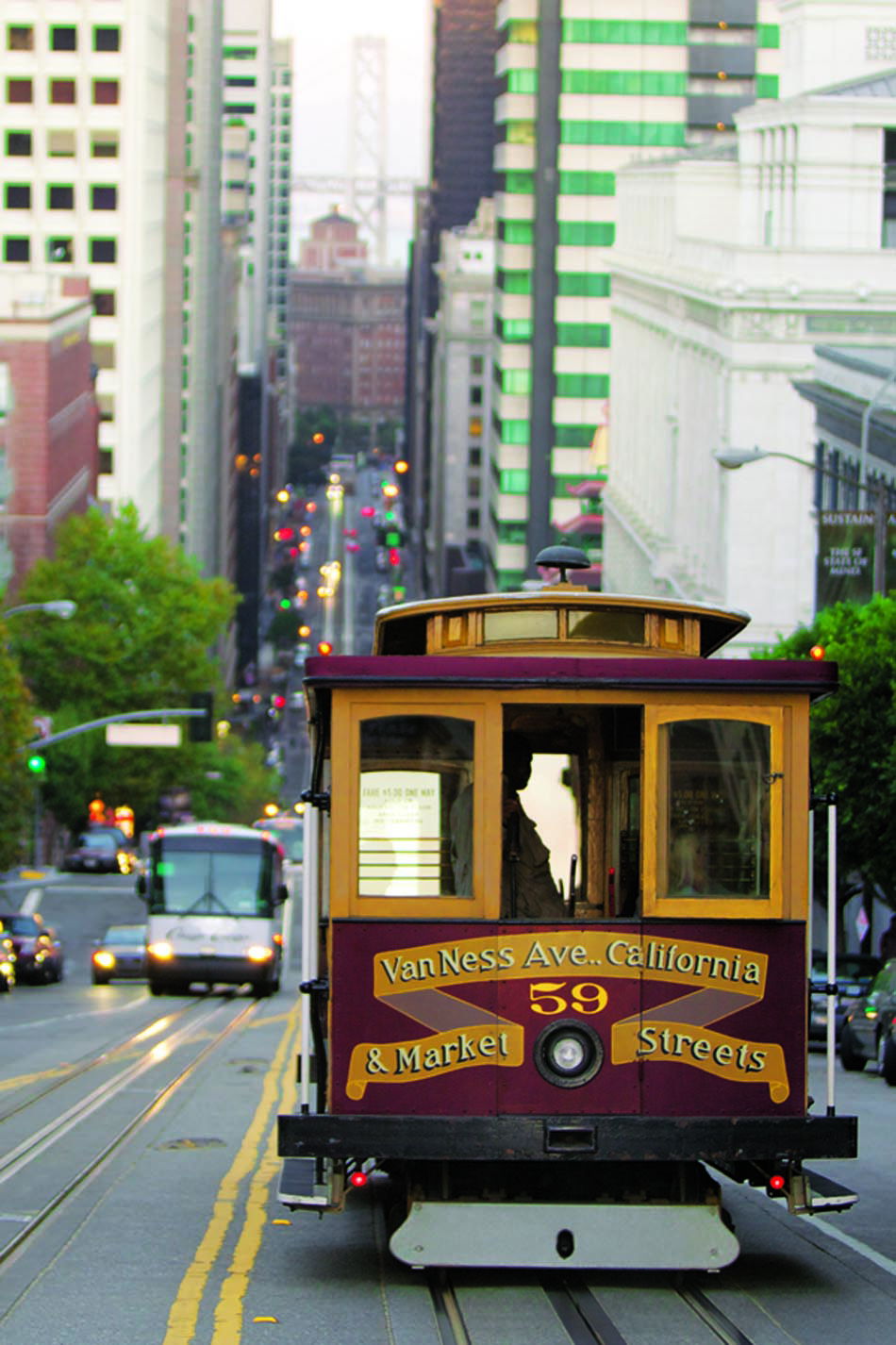 Reams have been written about San Francisco. Most travel pieces particularize about things to do in this ebullient city — i.e., ride a cable car, walk across the Pacific on the Golden Gate Bridge, sip jasmine tea in the Japanese Tea Garden, take a bay cruise, etc. Here, for a change, are some San Francisco don'ts.
Don't pack a tropical wardrobe; the mercury hovers around 60 degrees even in summer.
Don't park on a hill or even a slope without cramping your wheels to the curb, setting the hand brake and putting the car in parking gear. It's the law.
Don't wear a bathing suit to North Beach; it's the cafe-studded Italian quarter.
Don't stand directly behind a cable car gripman; you'll get the wind knocked out of you when he jerks back on the brake lever.
Don't plan to diet, this place is the weight-watchers' Waterloo.
Don't send for an ambulance if you hear a chorus of moans, groans, grunts and wails, it's the foghorns.
Don't do a double take if someone urges you to visit Nihonmachi (translation: Japantown).
Don't take the outside elevator to the top of the Fairmont Hotel if you suffer from acrophobia; there's an inside lift to The Crown. (Acrophobics enroute to the top of the Westin St. Francis are advised to close their eyes.)
Don't carry a milk pail to Cow Hollow; the old dairy district west of Van Ness Avenue has become a popular shopping sector.
Don't call cable cars trolleys; they're powered by the moving steel cable you hear humming in the slot beneath your feet.
Don't pop for an imported vintage; you're in the capital of the California wine country.
Don't wear an aloha shirt to the opening of the opera season; it's a gala in the grand tradition.
Don't plan to go swimming in San Francisco Bay unless you're a member in good standing of the Polar Bear Club.
Don't forge past a street sign saying "Grade" or "Hill" unless you've had your brakes checked recently; it means STEEP as in 31.5 percent of grade.
Don't board a public conveyance without exact fare; the drivers don't make change.
Don't dine at an authentic Japanese restaurant if you have a hole in your sock.
Don't look for a statue of George in Washington Square; Ben Franklin presides over the town's Italian piazza.
Don't park on streets with "Tow Away Zone" signs during restricted hours (in most cases, between 7 and 9 a.m. and 4 and 6 p.m., except on weekends).
Don't refer to "The Mark" as "The Hopkins."
Don't go near Chinatown during the Chinese New Year season (between mid-January and late-February) if you have delicate eardrums.
Don't pronounce Ghirardelli was a soft G; the Square's named for a chocolate manufacturer whose old-time trademark was a pedagogical parrot prompting: "Say GEAR'-ar-delly."
Don't be caught without an umbrella; the coastal mists are capricious.
Don't color the bridge over the Golden Gate gold; it's International Orange.
Don't spell Nob (for nabob) Hill with a K.
Don't, as a recent English visitor did, mistake the white "steeple" that dominates the downtown skyline for a church; the 853-foot-high pyramid is the Transamerica Corporation's headquarters.
Don't tell a San Franciscan your favorite city is Los Angeles.
Don't call it Grant St. – It's Grant Ave.
It's '"the city by the bay" not "the city on the bay"
Above all, don't call it "Frisco" or "San Fran."
All photos courtesy of the San Francisco Travel Association.