Tampa Bay is Florida's hip, historic, urban tourism destination on the Gulf Coast.
The Tampa Bay region combines everything people love about Florida – roller coasters, Cuban culture, year-round outdoor activities and waterfront sunsets – in a single destination. Tampa International Airport ranks No. 2 in in the U.S. and No. 5 in the world for customer service with the U.S.'s shortest TSA wait. Tampa is a major Canadian hub as well, thanks to daily nonstop Air Canada flights from Toronto, and easy connecting routes with expanded travel from Montreal on rouge.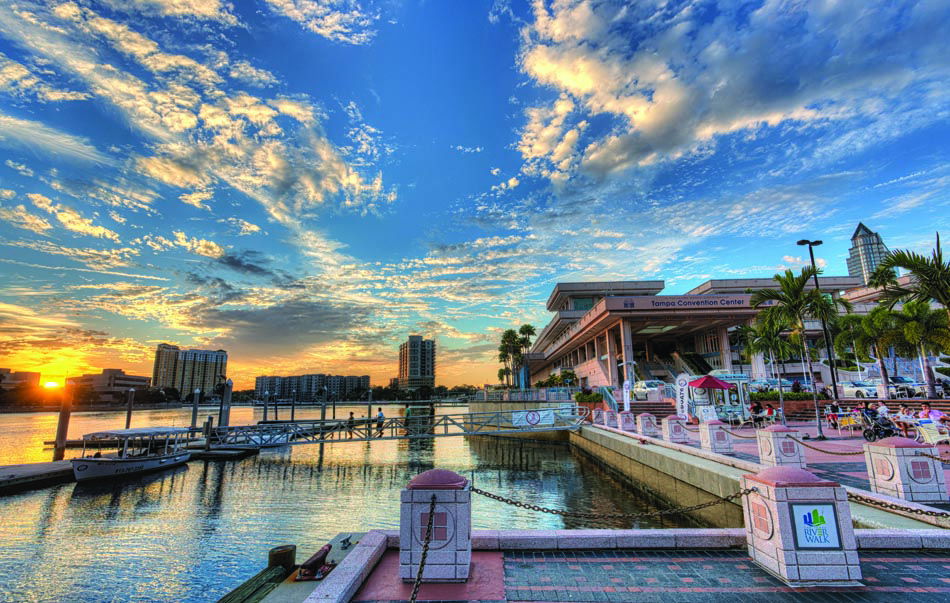 While the greater Tampa Bay region is home to about 3 million, the City of Tampa — population 350,000 — is the business and cultural hub of Florida's Gulf Coast. Get around Downtown easily by trolley, rental bikes, the Riverwalk and even by water taxis to explore the many museums, art and award-winning cuisine.
There's so much to do from thrilling rides at Busch Gardens Tampa Bay, daring dives at The Florida Aquarium to enchanting exotic animals at Tampa's Lowry Park Zoo — one of three locations in Florida licensed to rehabilitate injured West Indian manatees.
The city has a diverse history and a vibrant population that blends descendants of the Cuban, Spanish, German and Italian immigrants who built historic Ybor City: once the Cigar Capital of the World. Tampa Bay is a hotbed of award-winning restaurants and one of the top craft beer destinations in the country according to outlets like Serious Eats and USAToday.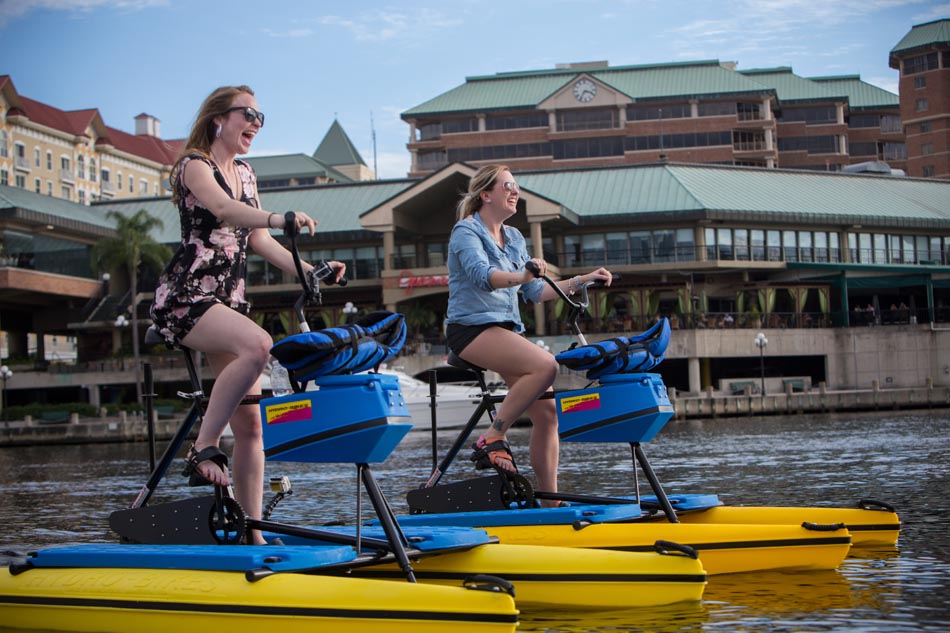 Beyond its urban adventures, Tampa Bay is a large natural harbor and estuary connected to the Gulf, perfect for outdoor adventurers seeking the call of nature, either by paddleboard, kayak, canoe, bike or by foot.
Cultural Cuisine
Tampa Bay's foodie scene tells a distinctive story of its people, its past and its location. Our diverse menus and creative chefs have put Tampa Bay on every foodie's must-try list. Even the trendy, nationally-recognized chefs pay homage to our culinary traditions by building fresh, inventive dishes with traditional ingredients.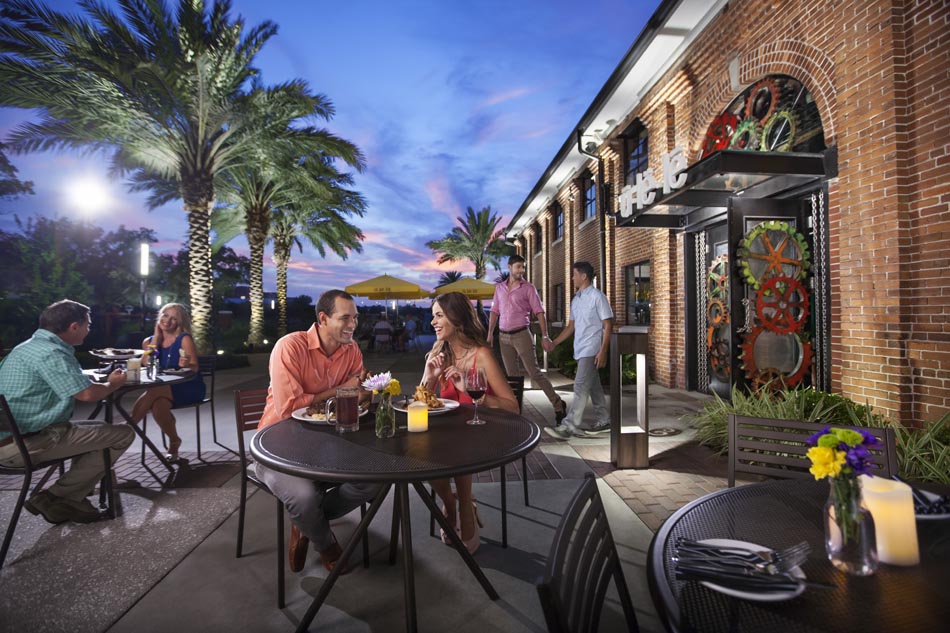 Locals start their day with Cuban bread and a piping hot cup of café con leche on the brick-lined streets of our Historic Latin Quarter, Ybor City. Whether you're on the waterfront at The Riverwalk or in Hyde Park Village, our unique cuisine will certainly satisfy. Discover our fine dining like Mise En Place or farm-to-table restaurants like Rooster & the Till , or enjoy authentic Spanish dishes from Columbia, the oldest restaurant in Florida.
The Refinery, recently ranked among the Top 10 Eco-Conscious Restaurants in the United States, while legendary Bern's Steak House routinely ranks among the best in the nation, and has the largest wine selection in the world. Other unique restaurants — like Ulele, Oxford Exchange and Fodder & Shine – all pull their menus from Tampa's history and culture.
Nationally Recognized Beer Scene
The Tampa Bay beer scene has skyrocketed in the past few years with 26 craft breweries and counting. Serious Eats declared Tampa Bay as "the Best Beer City in the USA." The Pour Fool ranks Tampa Bay among "America's Top Ten Emerging Beer Towns." USAToday's 10Best Reader's Choice poll lists Tampa Bay as one of the country's best beer towns.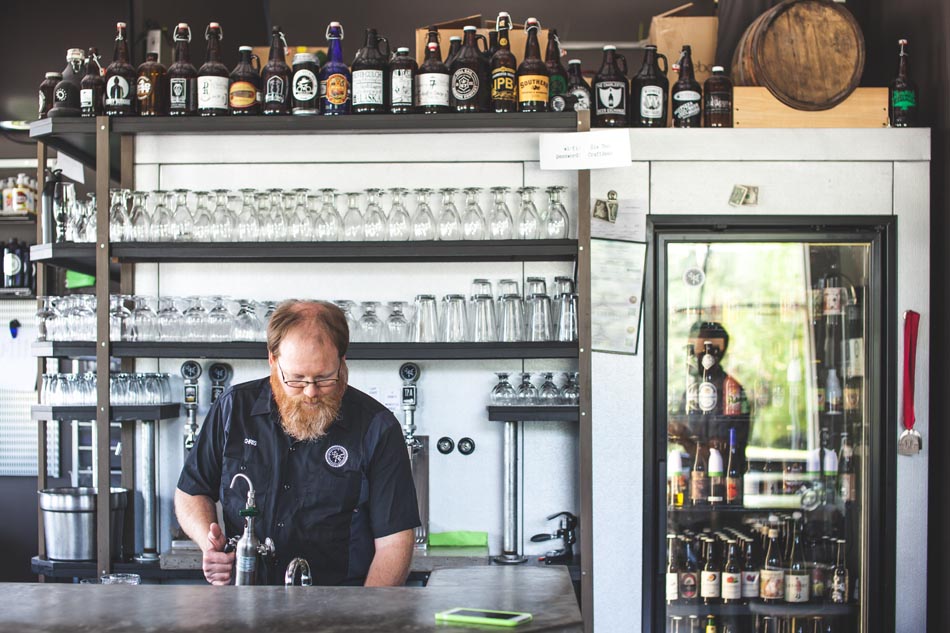 Beer is definitely an important part of the Tampa culture. Our craft beer scene even brought the 2016 Beer Bloggers & Writers Conference to town: an annual conference that visits top beer destinations to discover what makes each one unique. Each Tampa Bay brewery has its own bold taste and unique history.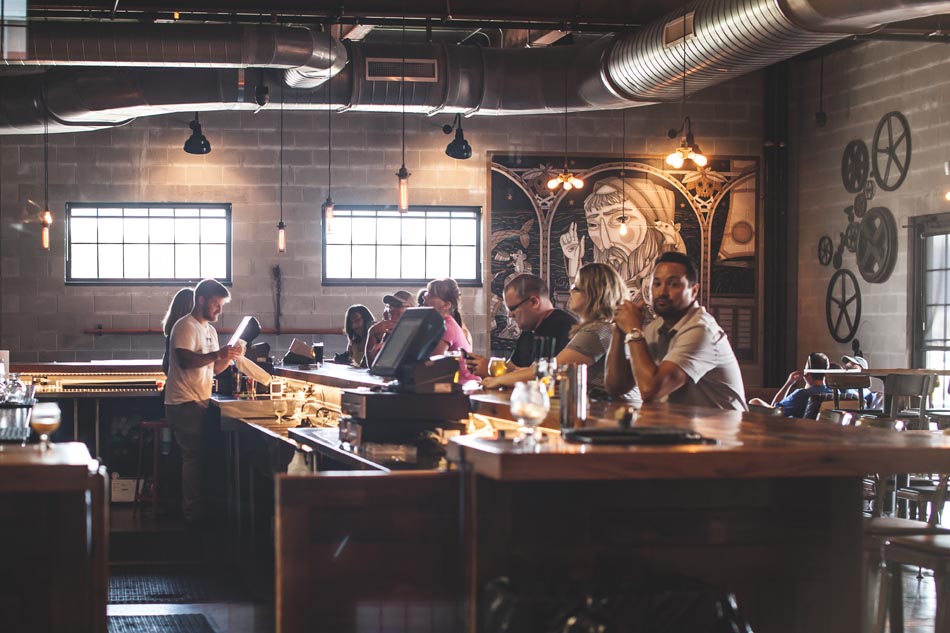 A few of Tampa Bay's stand-out breweries include: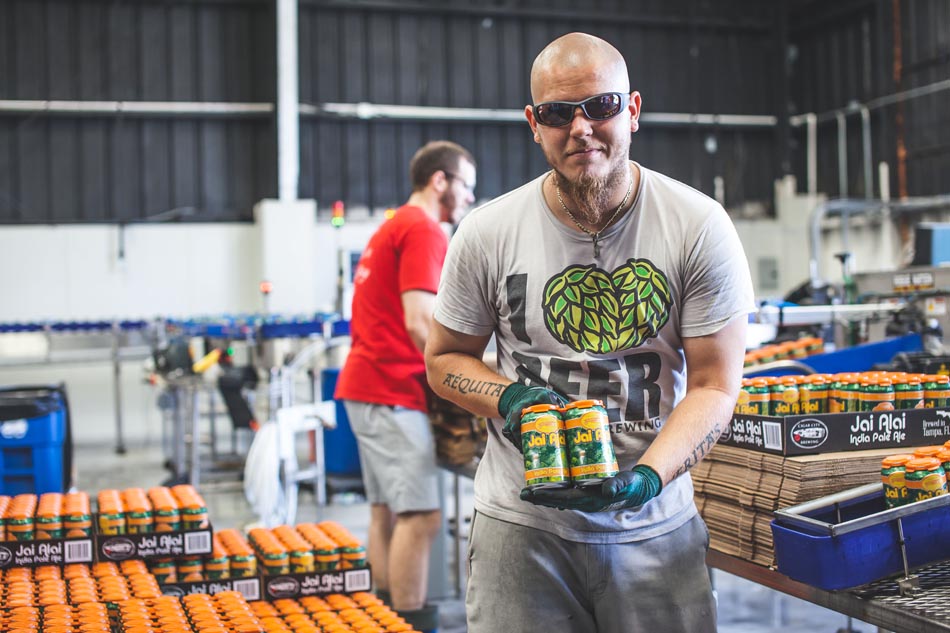 Tampa Bay Brew Bus: a guided motorized pub crawl of the region's best beers including their own private award-winning label.
Whether you have a few hours or an entire day to explore, there are plenty of wild-to-mild Tampa attractions awaiting.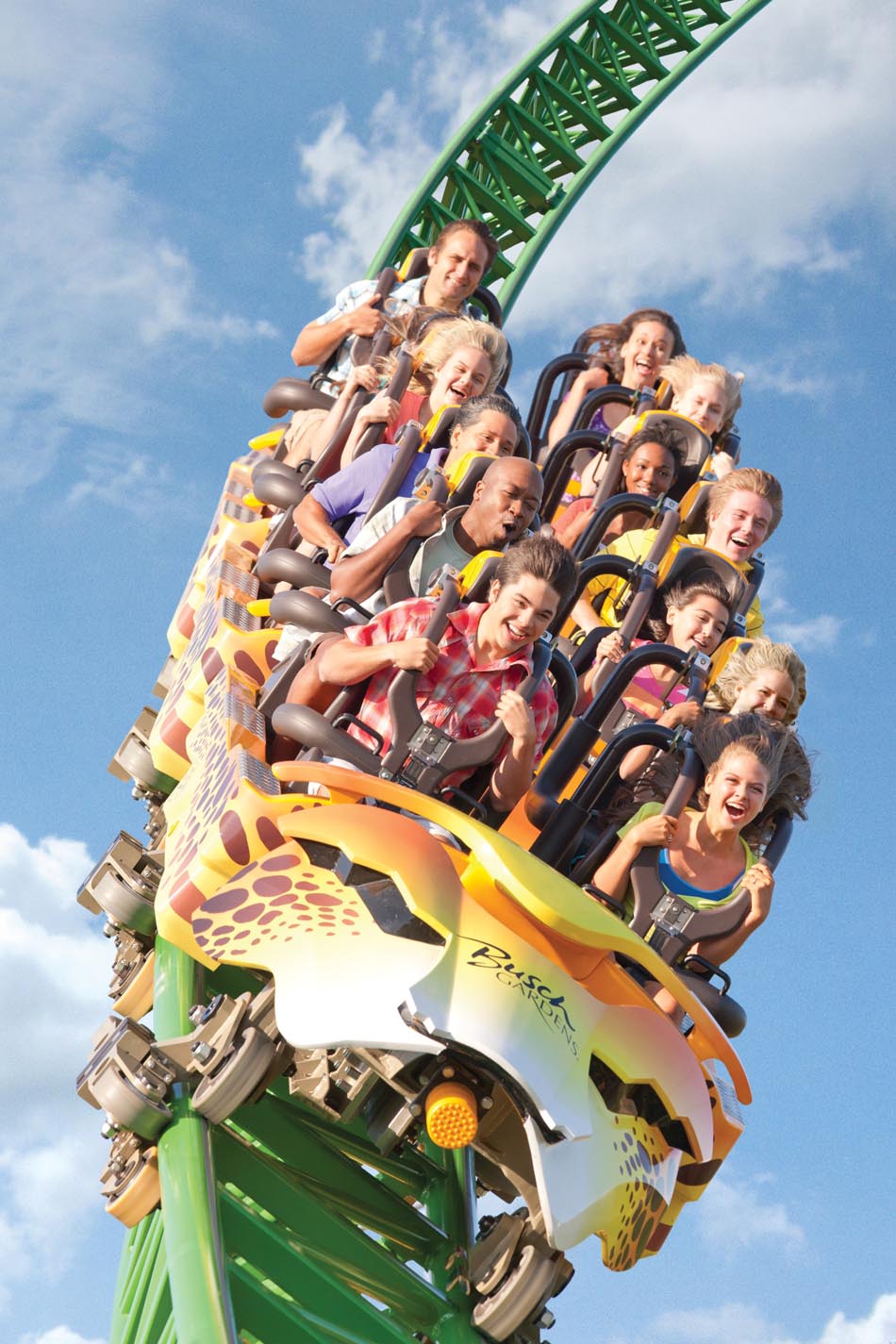 Race through the air on a heart-pounding roller coaster at Busch Gardens Tampa Bay, or party with pirates at the Gasparilla parade, the third largest parade in the nation. Discover Florida's aquatic ecosystems at The Florida Aquarium with 20,000 aquatic plants and animals, including four sharks in its enormous coral reef exhibit. Or board their 75-minute Wild Dolphin Cruise for a close-encounter expedition.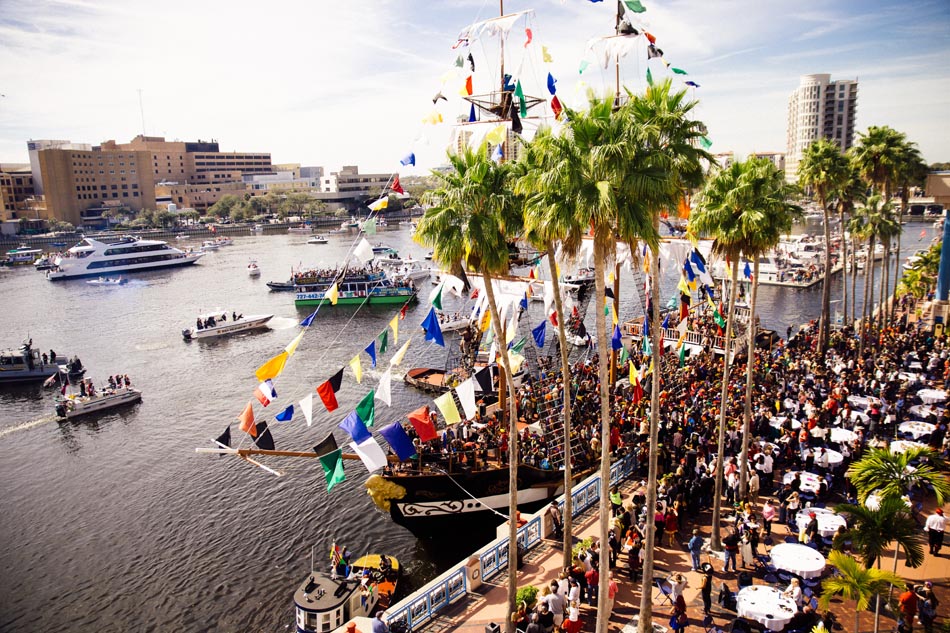 Go back in time to see over 200 life-size dinosaurs at Dinosaur World or feed giant giraffes at Tampa's Lowry Park Zoo.
Cool off at Adventure Islands in the 30-acre waterpark of tropical, tranquil surroundings. Head outside to experience an adrenaline rush at the Museum of Science & Industry (MOSI) Sky Trail® Ropes Course and brand new Zip Line.
Play your luck at the Seminole Hard Rock- Tampa, one of the largest casinos in the entire world. The adventures are endless! If you're looking to find fun at a combination of our attractions, grab a CityPASS to get a packaged deal on some of the best attractions for a fraction of the cost.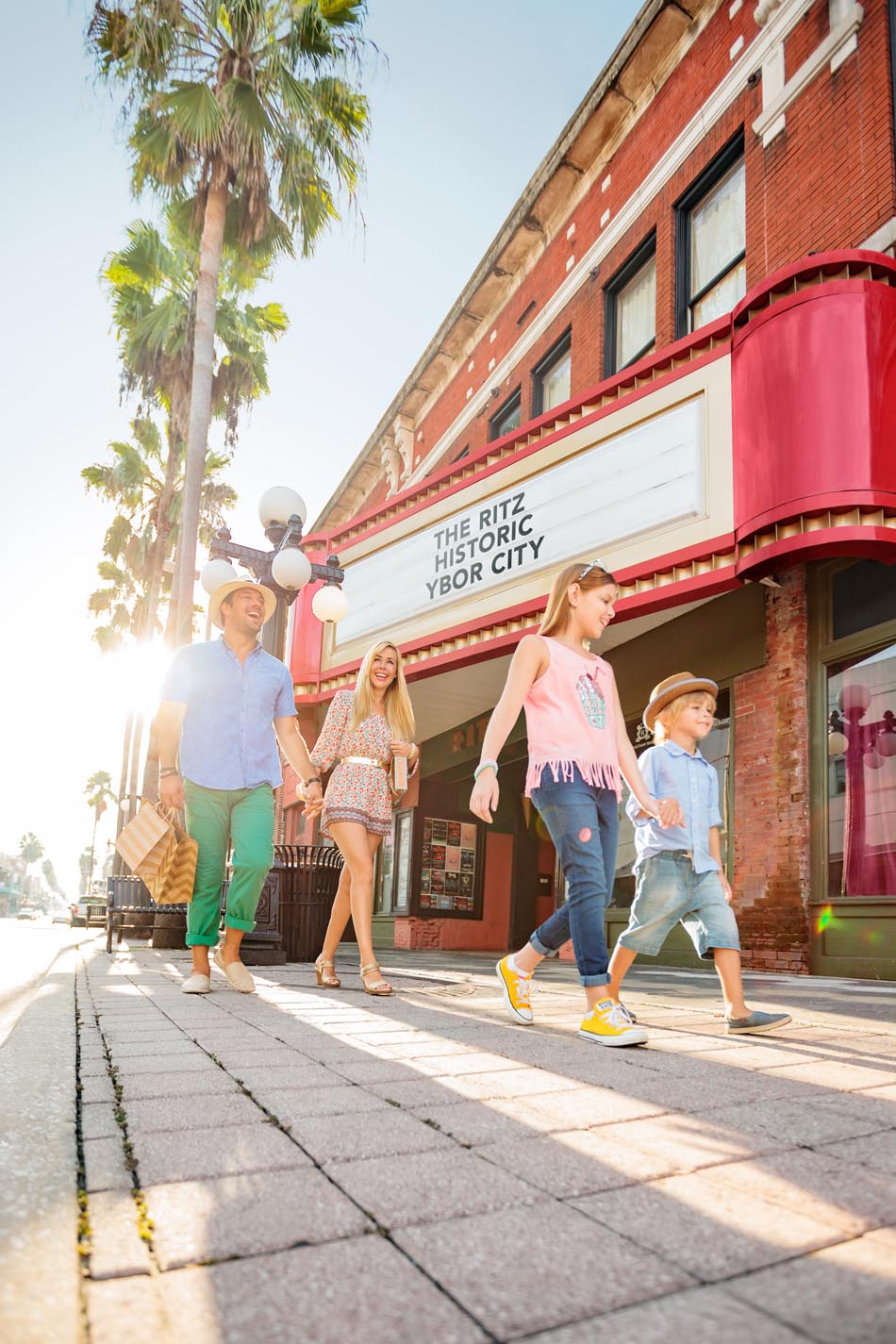 Anyone looking for a little retail therapy will find all kinds in Tampa Bay. The region's luxury shopping destination, International Plaza & Bay Street, has more than 200 shops. While the open-air Hyde Park Village, near downtown is expanding this spring, with new restaurants and retailers to its mix of high-end stores.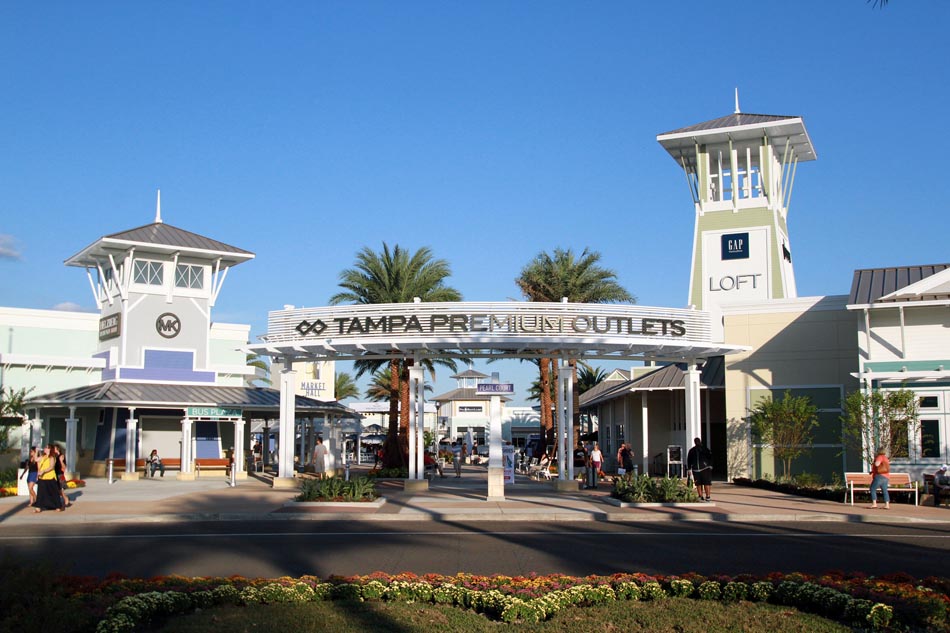 Also new is Simon Premium Outlets' Tampa Premium Outlets 20 minutes north of downtown, with nearly 100 retailers, including Saks Fifth Avenue OFF 5TH, Michael Kors, and Calvin Klein. Westshore Plaza, many other malls and weekend markets make Tampa Bay a shopping centerpiece.
Tampa Bay is home to some of Florida's best natural surroundings for outdoor activities and eco-tourism.
Three scenic rivers—Alafia, Hillsborough and Little Manatee—with tidal inlets leading out to open bay water invite endless enjoyment from paddle boarding, canoeing, fishing and boating.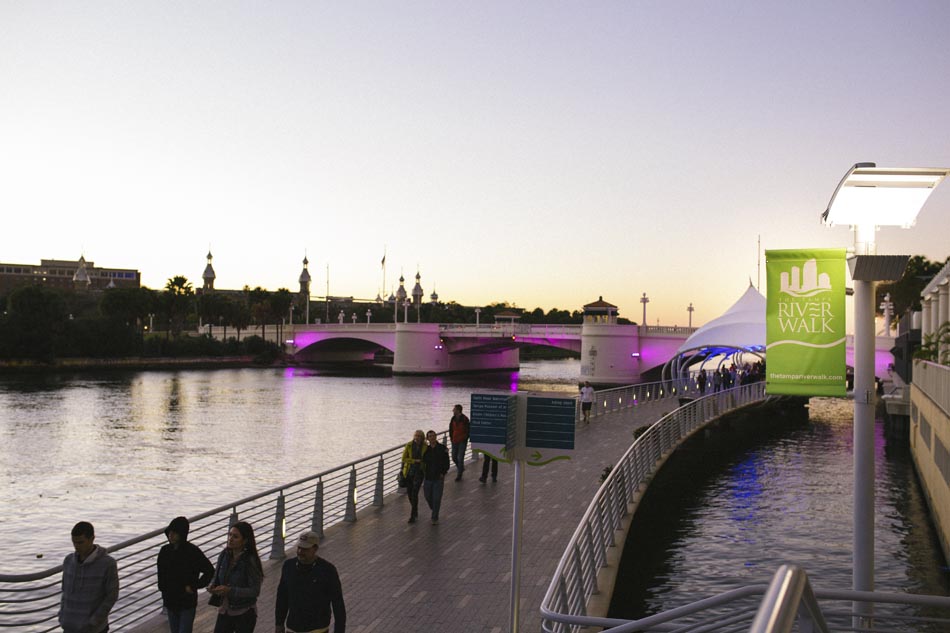 The Manatee Viewing Center at the TECO Big Bend Power Station – with an observation deck and nature trail — is the perfect place to spot manatees; it serves as a sanctuary for West Indian Manatees from November to April.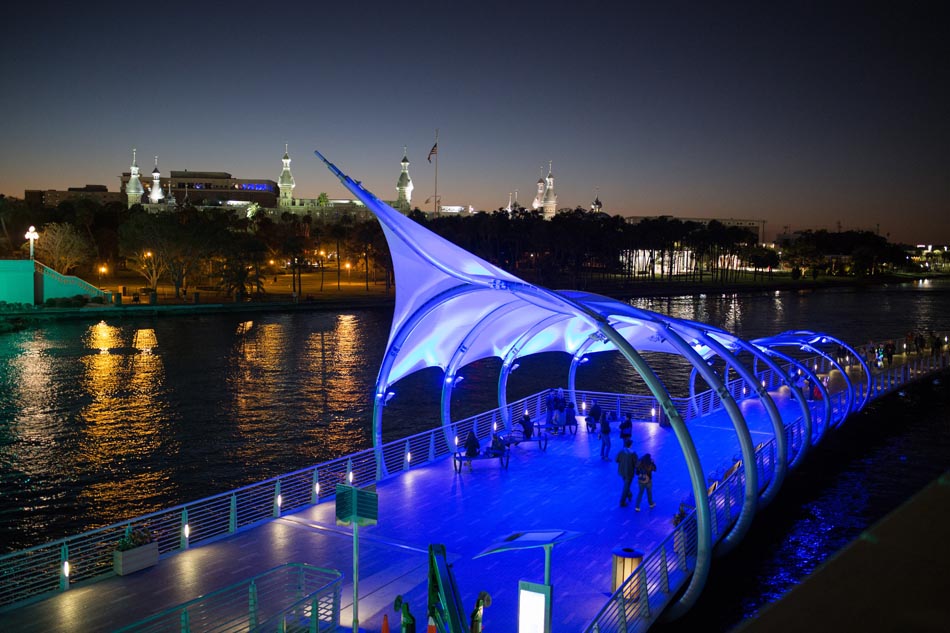 Take a leisurely stroll on the Tampa Riverwalk, which stretches 2.4 miles (4 km) along downtown's sparkling waterfront and links many popular attractions — five major hotels, eight restaurants, four museums, and 18 historical monuments. Bayshore Boulevard's longest unbroken sidewalk in the world (at 4.5 miles or 7km) is great for a bike, skate or jog to one of the best views of the Bay. The historic neighborhood, Hyde Park Village, is great for an afternoon stroll in its open-aired shopping district, and discovering its preserved Arts-and-Crafts bungalows dating from the 1920s.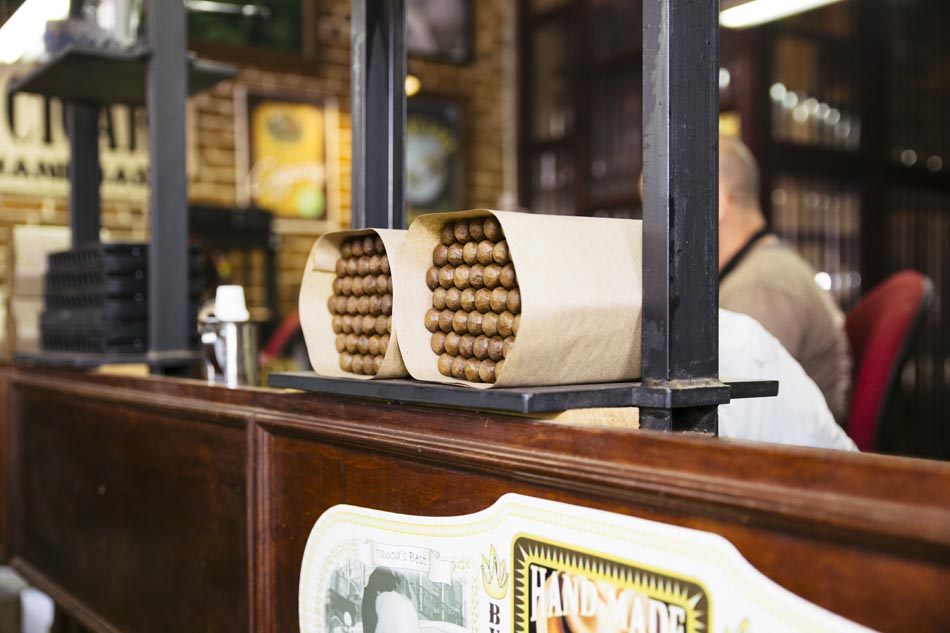 Visit a piece of Cuba at the Jose Marti Park — dedicated to the Cuban freedom fighter, it has belonged to the Republic of Cuba since 1956 — in historic Ybor City.  Or watch fifth-generation cigar rollers at the Tabanero Cigar Factory and learn about the rich cigar history of Ybor City that once employed thousands of people and produced millions of cigars from the 1880s through the 1940s.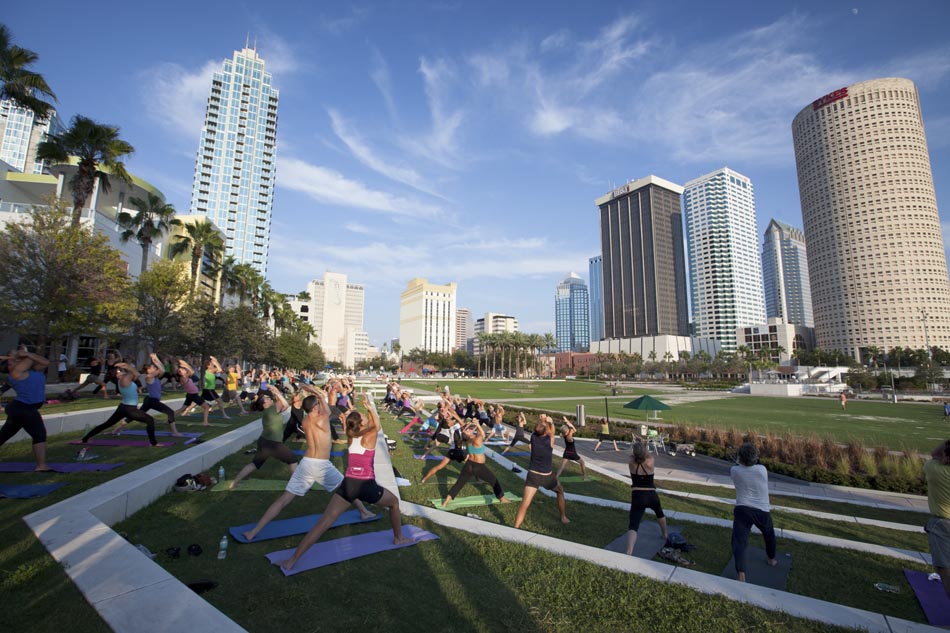 Want to relax body, mind and taste buds? Breweries like Hidden Springs Brewery and 81Bay offer yoga + beer classes at their facilities. Or unwind like never before at Evangeline Spa, where both your skin and palate are pampered with fresh fruit scrubs, buttery lotions, and rich botanical oils that are infused with herbs from their own living wall. -not sure about this one; maybe something I don't know about
Enhance your experience with sips of champagne or a heartwarming dessert from Chocolate Pi.
Tampa Bay's selection of accommodations ranges from lavish resort hotels to cozy motels and luxury boutiques. Each hotel has its own story, from modern to historic, and offers a unique experience.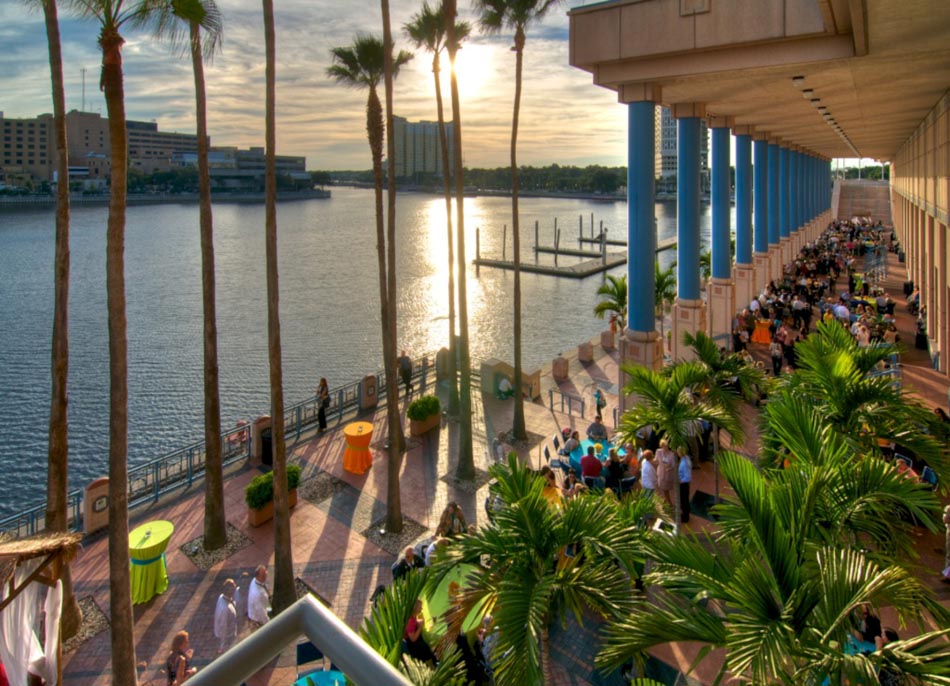 Want to stay close to the sparkling waterfront? The Barrymore Tampa Riverwalk, Aloft Downtown, Embassy Suites by Hilton, Tampa Marriott Waterside and The Westin Tampa Harbour Island all offer a dazzling view of the water.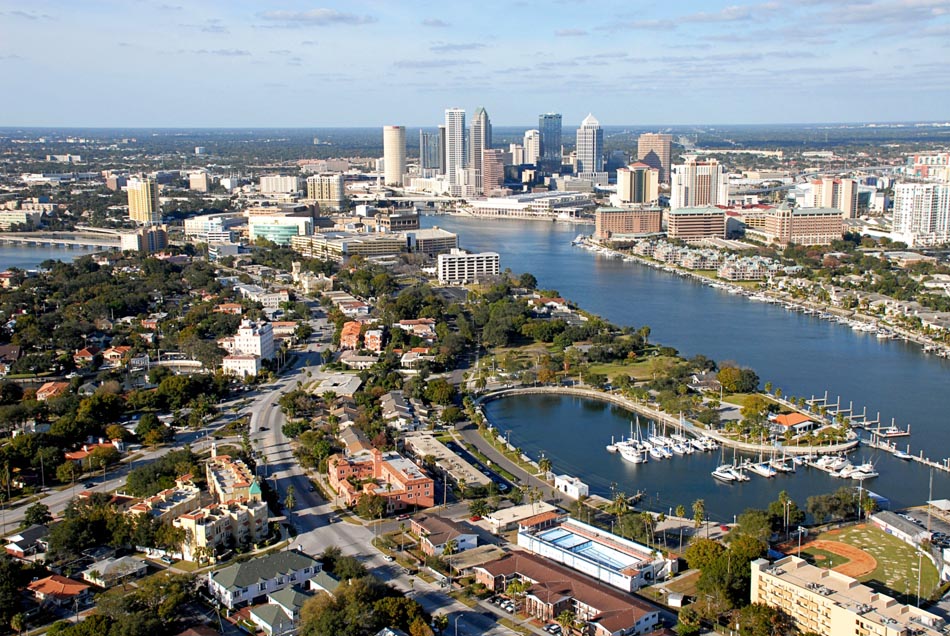 Want to stay where the food is good? Epicurean Hotel's restaurant Elévage and rooftop bar EDGE have local-inspired cuisine and cocktails.
Want a hotel with a rich history of Tampa? Le Méridien has transformed the once Federal Courthouse into a boutique hotel. It's also known as one of the historic landmarks in The Infiltrator (starring Bryan Cranston), a film based on the autobiography of Tampa-based U.S. Customs special agent, Robert Mazur. Peak hotel season in Tampa Bay is from May to August, while September to December hotels have higher vacancy.
Fourth Friday: Fourth Friday is a monthly event of Downtown Tampa's rich arts and culture scene; Many specials, free tours and free access are offered by restaurants, hotels, museums, galleries and more, all within walking distance.
The Tampa Riverwalk runs for 2.4 miles (4 km) along the Hillsborough River and Garrison Channel, linking downtown's favorite attractions like gems on a string. Riverwalk visitors can drink alcohol as they stroll, as long as they buy it from the eight approved vendors along the way and carry it in specially designated cups. At night, the Riverwalk's canopies are lighted along with the bridges the cross the river.
The 2016 film, "The Infiltrator" — inspired by the autobiography of Bob Mazur, a Tampa-based federal agent who infiltrated Pablo Escobar's Medellin drug cartel — was filmed in many local spots. Now you can take your own tour of locations that played important roles in Mazur's take-down of the Bank of Credit and Commerce International (now Aloft Downtown Hotel).
Planning a vacation to Tampa in late January through March? Join the destination-wide celebration of Gasparilla: a celebration based off of legendary pirate, Jose Gasper, who invaded the coastal waters during the early 19th century.
The third-largest parade in the nation, and largest pirate-themed parade, takes place the last weekend of January to kick off the celebration. From a line-up of artists at the music and art festivals to a waterfront half-marathon, the entire city of Tampa unloads untold Gasparilla treasures.
Seize the flavor of Tampa Bay during the Tampa Foodie Festival Season, between March and May. Events like Busch Gardens Food & Wine Festival, Mayor's Mac & Cheese Throw down to the Cuban Sandwich Festival, all display Tampa's most authentic cuisines.
While Tampa Bay has big-league sports every season of the year, the most legendary team of any sport spends warm February and March in Tampa. Here's a hint: The team's spring training stadium is named George M. Steinbrenner Field.
Thinking of your next family cruise? After a few days of enjoying all that Tampa Bay has to offer, head over to the Port Tampa Bay. Tampa is proud to home-port four of the industry's top cruise lines.
Carnival Cruise Lines, Holland America, Norwegian Cruise Line, and Royal Caribbean, are ready to service all of your cruise needs through top class service, luxury cruise liners, and the convenience of four, five, seven, and 14-day cruise itineraries.
For 100 years, La Segunda Bakery has provided the special bread that makes a Cuban sandwich (the official sandwich of Tampa) so unique. The loaves are baked in earthen forms as they always have been.
A single piece of palm leaf laid down the middle of each loaf both creates the iconic crease in the top and gauges when the baking is done: when the leaf turns brown and starts to curl, it's time for the bread to come out.
Oxford Exchange is housed in a historic building – originally built in 1891 as the horse stable for the Tampa Bay Hotel — near the University of Tampa. In the years since it's recent refurbished opening the combination of restaurant, coffee bar, bookstore and home décor shop has become a popular place for breakfast, brunch and lunch.