Located in the majestic Sierra Nevada of California, Yosemite National Park in Mariposa County, is home to some of the world's most beautiful waterfalls, massive granite formations and the oldest forests. Known as the "Crown Jewel" of the National Parks, no national park tour would be complete without a visit to Yosemite and the Gold Rush communities at its western borders to learn about California history and experience unmatched natural wonders.
Among Yosemite's must see natural wonders are Half Dome and El Capitan, iconic granite monoliths and the Mariposa Grove of Giant Sequoias, a grove of more than 500 trees which rank among the most massive and oldest living things on earth.
Yosemite Mariposa County: Adventure in All Four Seasons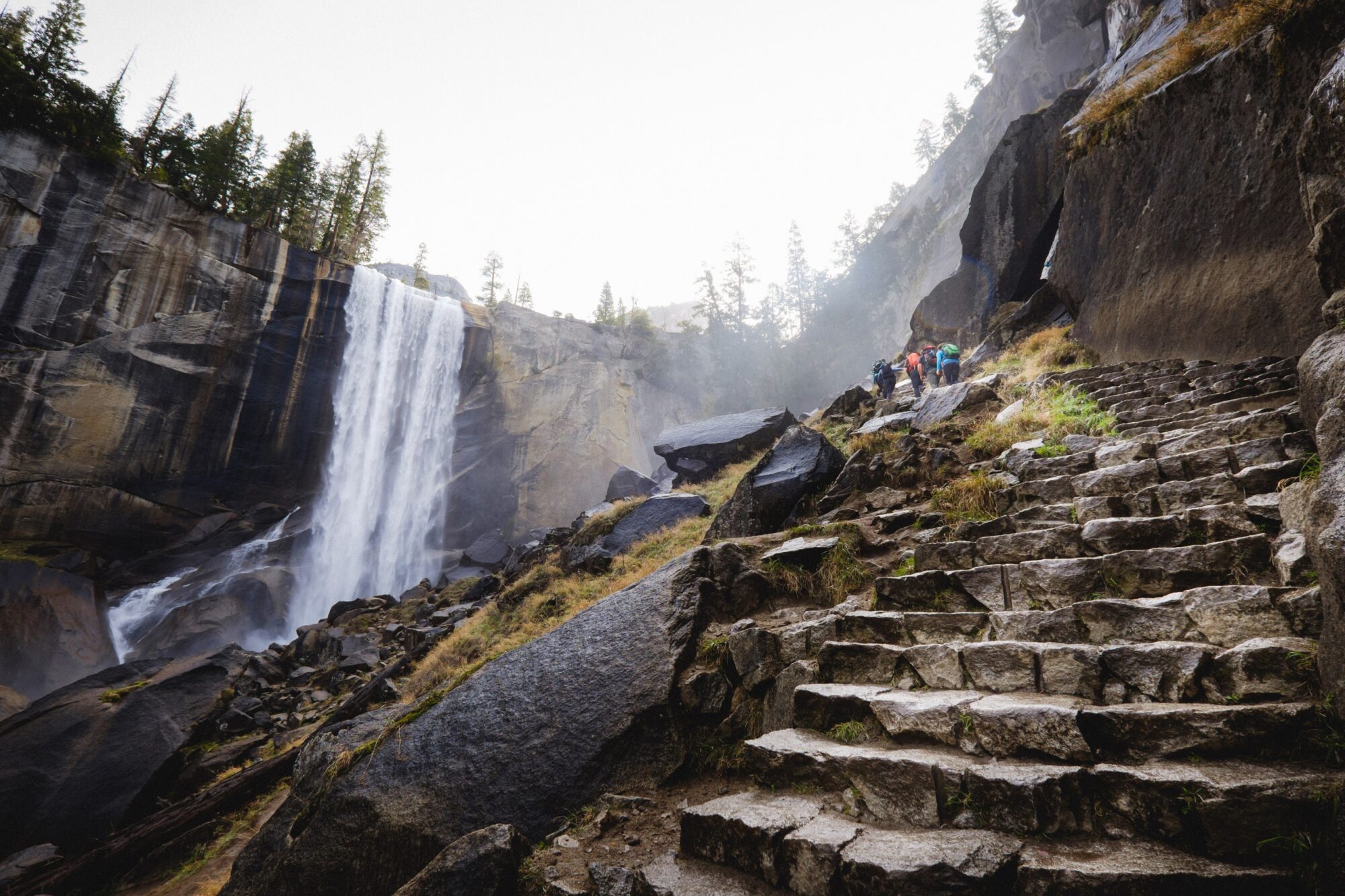 The main area for visitors to explore anytime of the year is Yosemite Valley, a 7 square mile (18 km2) valley that is easily accessible by walking, biking, or by a free shuttle bus which runs daily. Other popular areas of the park include Glacier Point, a vista which can be accessed by car or bus most times of the year (access only by snowshoe and cross country ski in winter) and Tuolumne Meadows, a high elevation area of the park famous for lush meadows, jewel lakes and large glacially-carved domes (inaccessible November-May). Wawona and the Mariposa Grove of Giant Sequoias is located at the southern entrance of the park. Located at the western entrances is the Merced River Canyon, a popular area for camping, fishing, whitewater rafting, and swimming and also the Gold Rush-era town of Mariposa.
Yosemite Mariposa County offers a great selection of dining options, from the opulent feasts and Sunday brunches at the Yosemite Majestic Hotel to the retro fun of the Happy Burger Diner in Mariposa.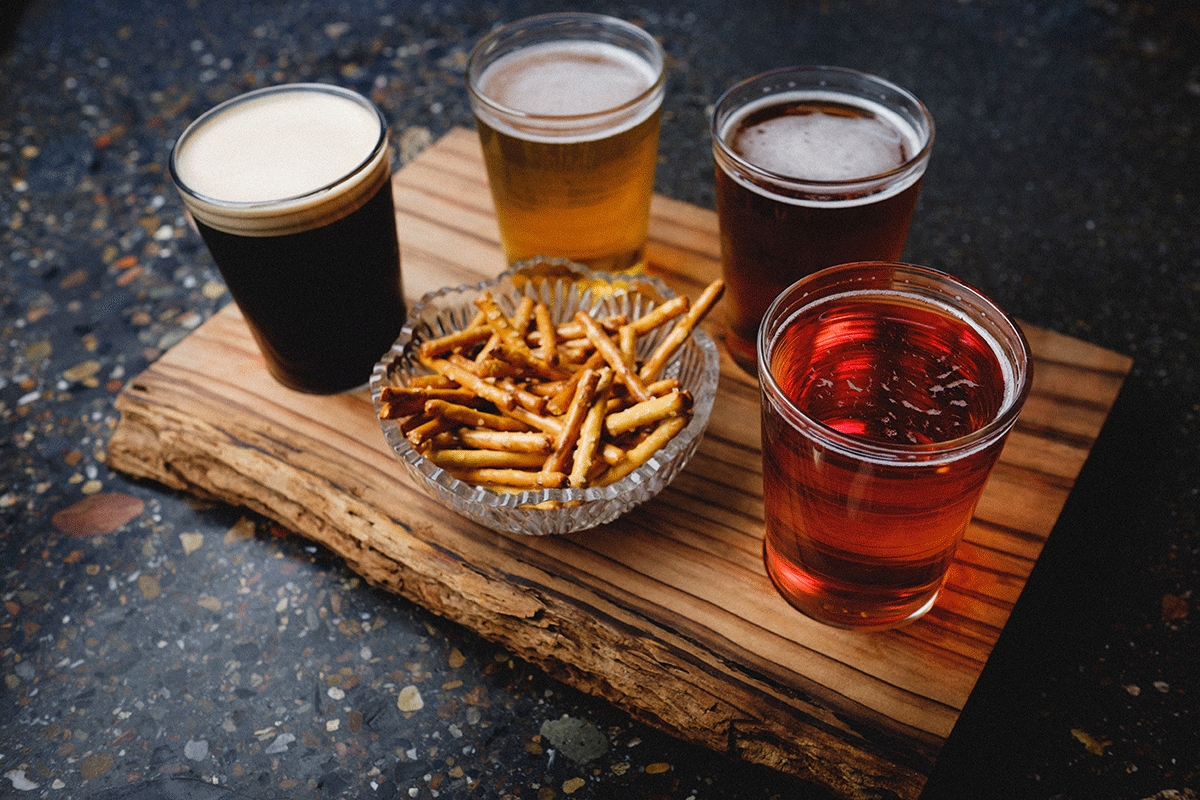 • Fresh and friendly cafes and family dining can be found outside the park in the town of Mariposa
• A not-to-be-missed dining experience can be found at The Yosemite Majestic Hotel, an Art Deco era luxury hotel right in Yosemite Valley.
• Check out wine tasting and breweries in Mariposa.
• Grab a picnic lunch from Degnan's Deli in Yosemite Valley before heading out on the trail.
Enjoy a range of taverns offering craft brews and pioneer atmosphere on Mariposa's historic Old Town.
In fall and winter the culinary heart of Yosemite Mariposa County is The Yosemite Majestic Hotel which features several excellent food and wine events including The Grand Grape Celebration, A Taste of Yosemite and the Bracebridge Dinner, a holiday tradition that has been ongoing for more than 80 years!
Yosemite National Park is a natural playground with many opportunities for outdoor enthusiasts to discover their wild side. From cross country skiing to majestic vistas in winter time to whitewater rafting and climbing in spring, you'll never run out of fun ways to explore.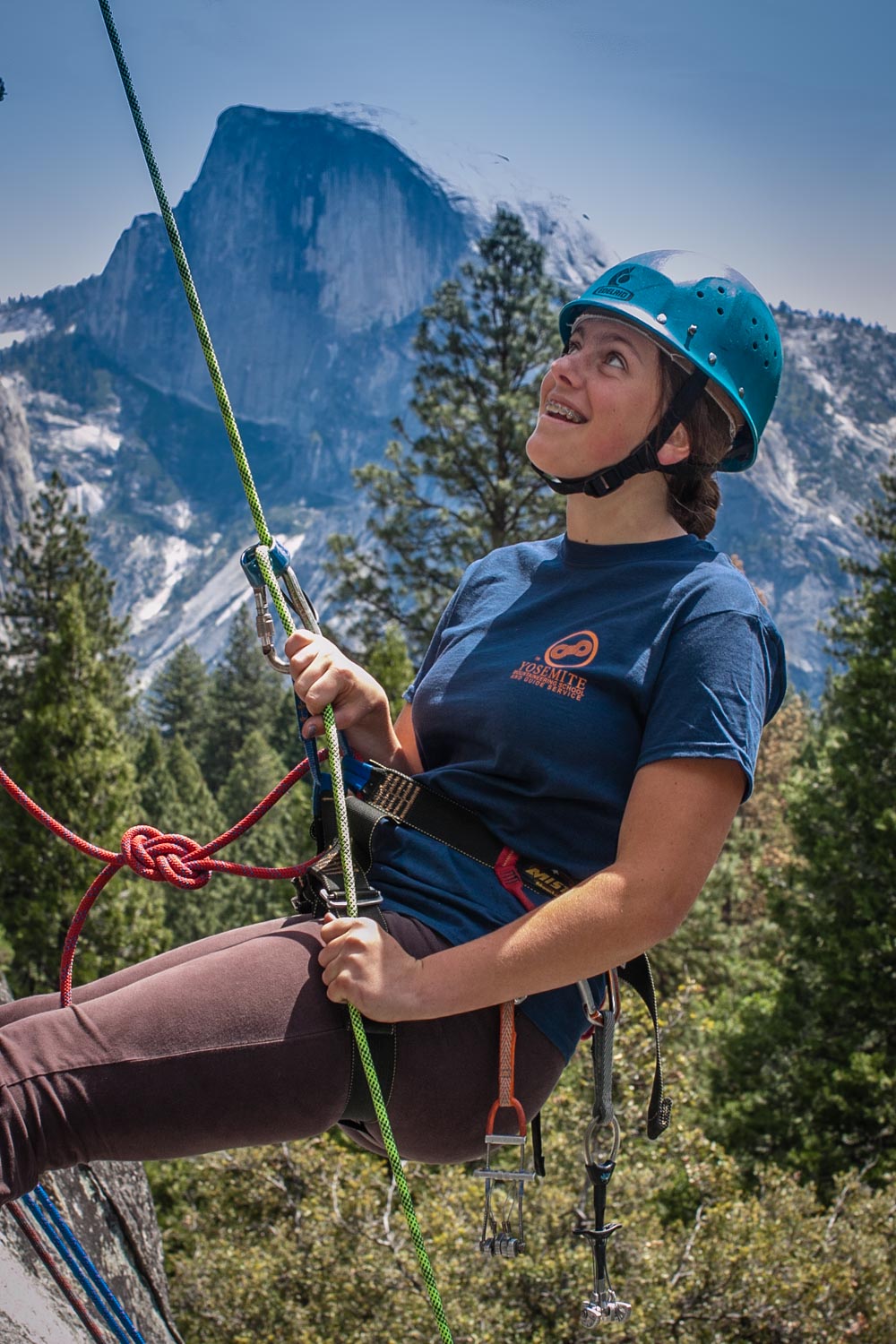 Get on the Trail!
Get out of your car and plan to spend at least one full day exploring the more than 800 miles (1,280 m) of trail in Yosemite National Park. There is some type of incredible hike available in every season and for every fitness level.
Rock out
Yosemite is the Mecca for rock climbers around the world and the home of big wall climbing. Since the 1960's top athletes have been coming to the park to push the limits of what's possible and break records.
You can experience a beginner rock climber workshop to "learn the ropes" or hire a private guide for everything from a half day climb or multiple day excursion at the Yosemite Mountaineering School.
Cross Country Ski or Snowshoe to Glacier Point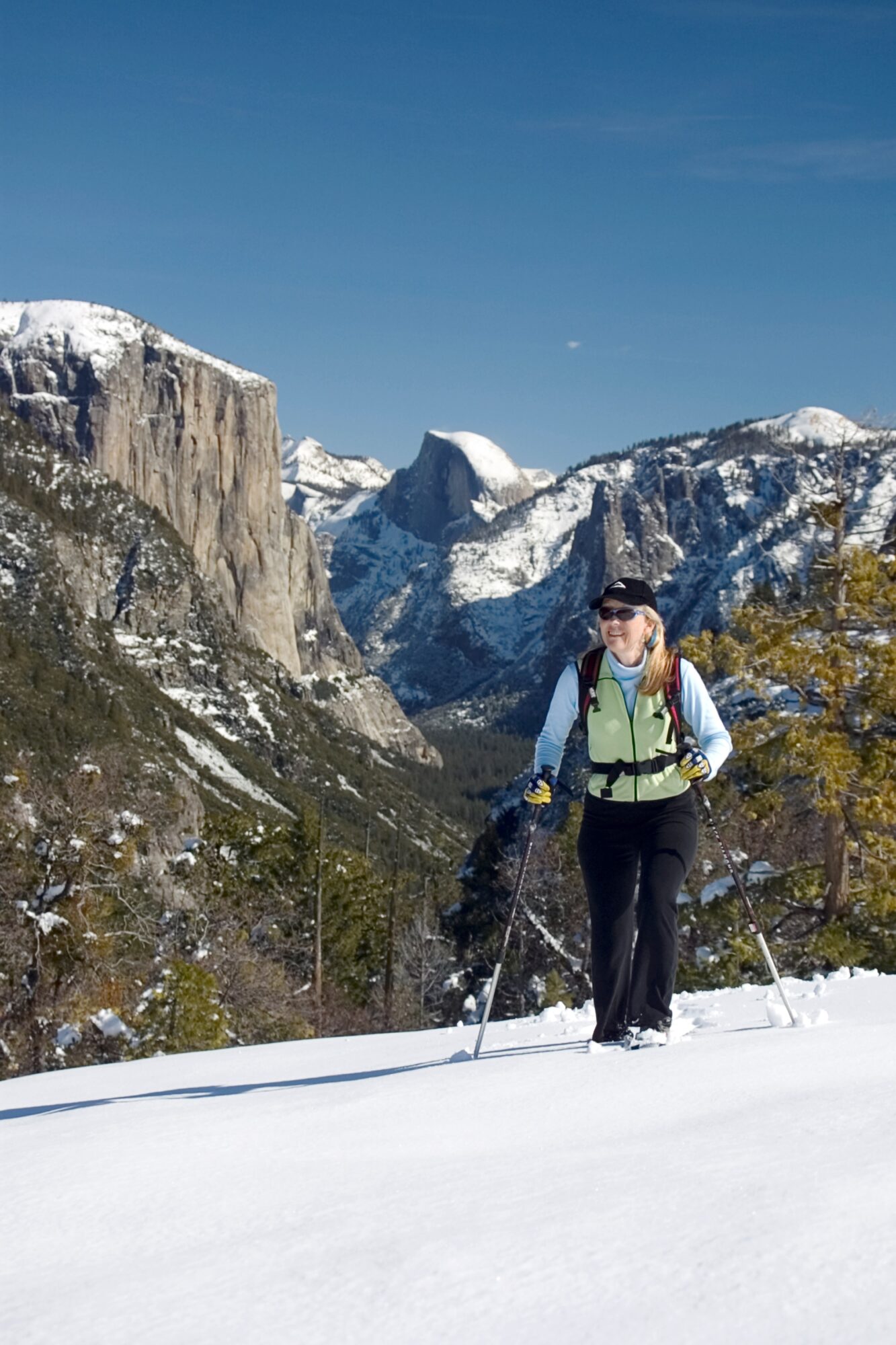 Yosemite's Glacier Point is world-renowned for it's amazing view of Yosemite Valley. Imagine waking up in a back country ski hut with Half Dome as the view out your front porch! At Yosemite you can go on your own or hire a guide to take you on a snowshoe or cross country ski excursion to Glacier Point.
Get Misty!
Yosemite in spring is a magical place with some of the world's tallest and most beautiful waterfalls. No trip to Yosemite in spring would be complete with going on a short hike to Bridalveil or Vernal Fall to feel the powerful spray that drops hundreds of meters to the Valley Floor. Bring a poncho as you will definitely see how the Mist Trail got its name!
Cruise the Valley Floor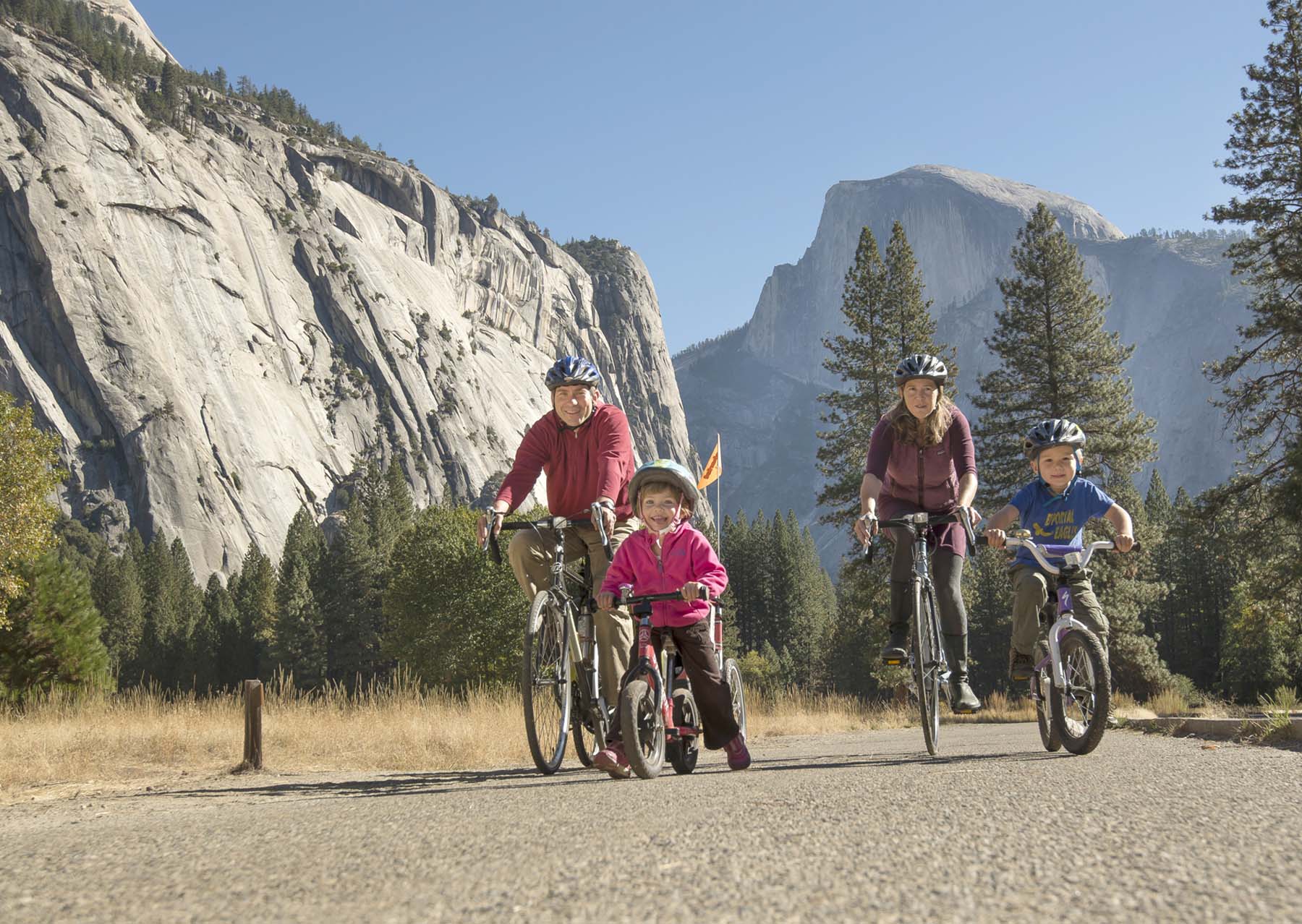 One of the best ways to see the valley floor is by cruising around on a bike. Within Yosemite, there are 12 miles of designated bike trails in the eastern end of Yosemite Valley – rent a cruiser and go exploring. For mountain bikers, many forest service roads in the Midpines area and near Stockton Creek in Mariposa are not to be missed!
Yosemite Mariposa County offers many opportunities to relax and unwind. Check out the Ascent Spa at the Tenaya Lodge at Yosemite. Luxurious treatments in a range of styles will have you feeling blissed out after a long day of hiking.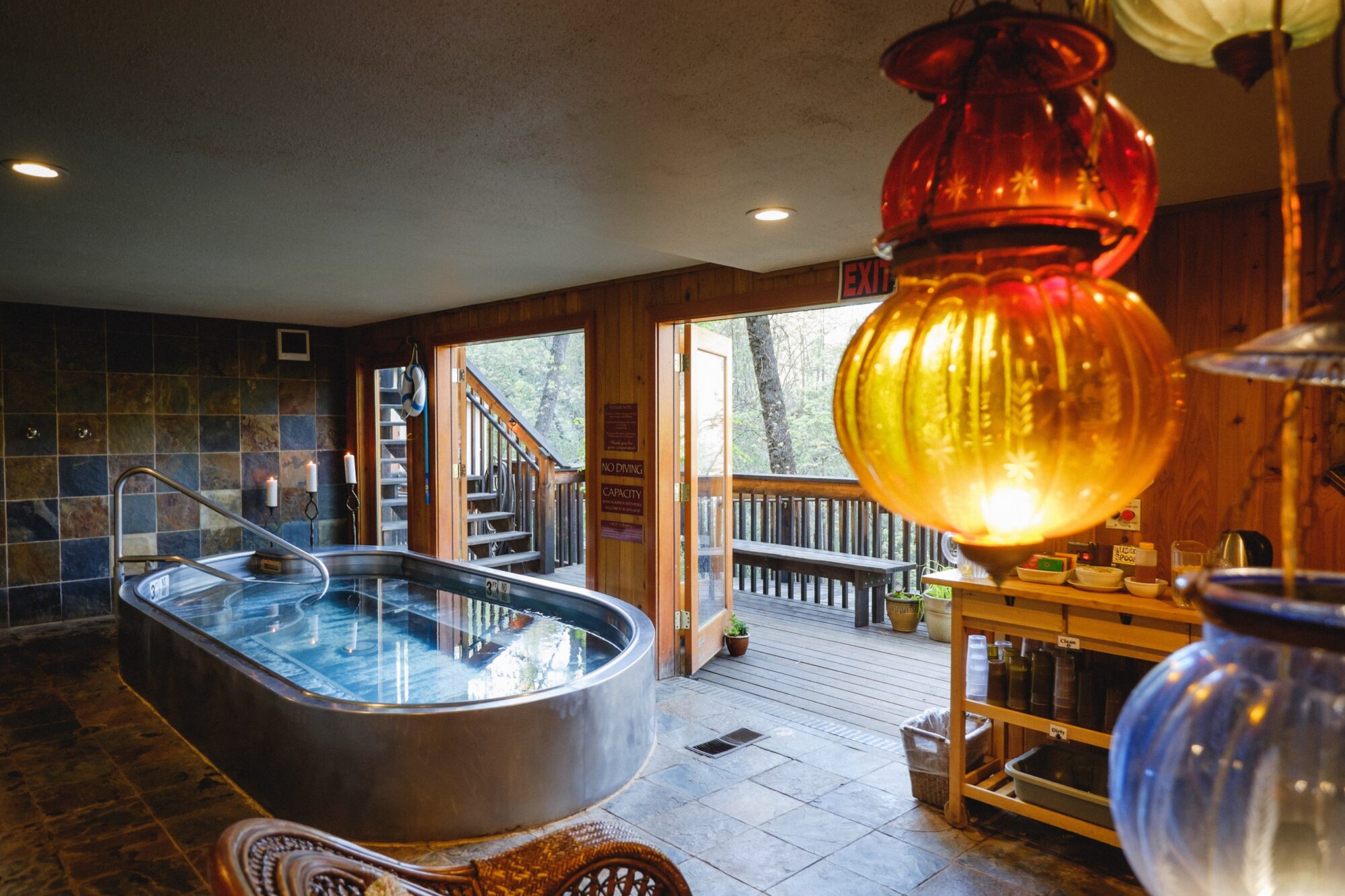 Another great option for relaxation is the Yosemite Spa at the Yosemite Bug Rustic Mountain Resort. This low-key spa is a favorite with locals for its relaxed atmosphere and great café located on site. Take yoga classes or just zone out in the oxygen-fed tub and cedar sauna.
Yosemite Mariposa County offers a wide range of lodging, from traditional hotels and motels, to charming B&B's and family-friendly vacation rentals. Stay at The Majestic Yosemite or the Tenaya Lodge at Yosemite to experience rustic luxury, or opt for a family cabin at The Redwoods at Yosemite, where you can BBQ on the porch and take in all of nature's splendor.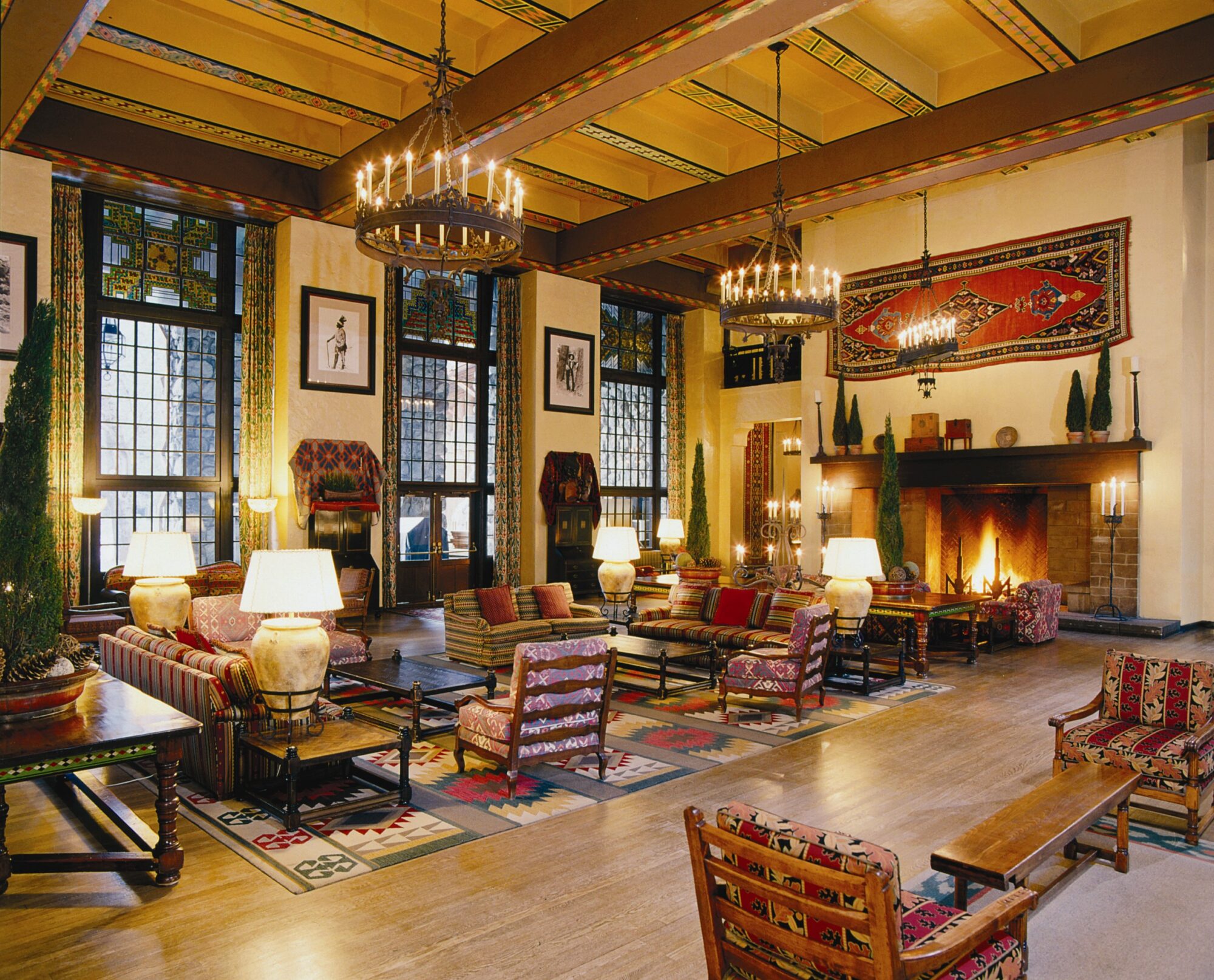 For the best rates and availability come in the off season, October-April.
• To best enjoy Yosemite's wonders without the crowds, plan your visit for October-April.
• The best rates and diversity of lodging can be found outside the western entrance to the park in the towns along Hwy 140.
• Great luxury and vacation rentals can also be found along the Hwy 41 corridor near the Southern entrance of the a park in Fishcamp and Wawona.
• See live views of the park on Yosemite webcams.