Whether you're on top of the world or close to the earth's inner core, the earth's deadliest places boast magnificent views of our strikingly beautiful planet. If you are over long walks on the beach and chilling on roadside cafes, how about paying a visit to one of these (un)friendly destinations? Explore the wild colors of the Danakil desert or peer through the window of the earth on the tip of Mt. Everest. Which ever one you visit, these deadly places will guarantee exciting stories to bring back home.
1. Death Valley National Park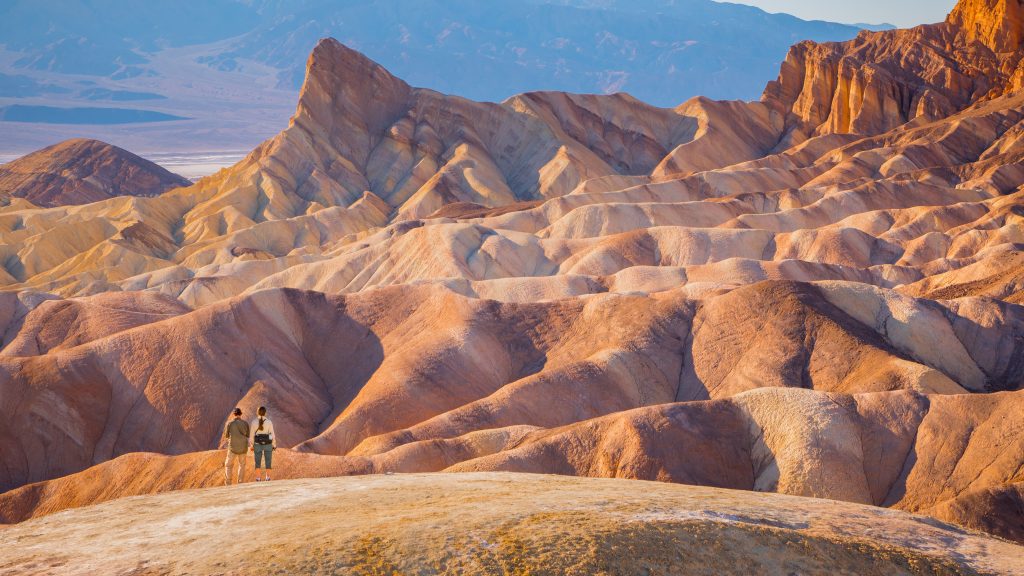 Death Valley National Park sits between California and Nevada. This desert holds the record for highest temperature on earth, going as high as 135°F. Now that's what you can call fun in the sun! You can roam around the park freely as there are various trails available throughout the area. However, you must be careful in harsh weather conditions and make sure to bring tons and tons of water! Dehydration is a common threat in the desert. Moreover, the park includes various terrains like sand dunes, badlands, canyons, valley, and mountains for visitors to enjoy.
2. Mt. Everest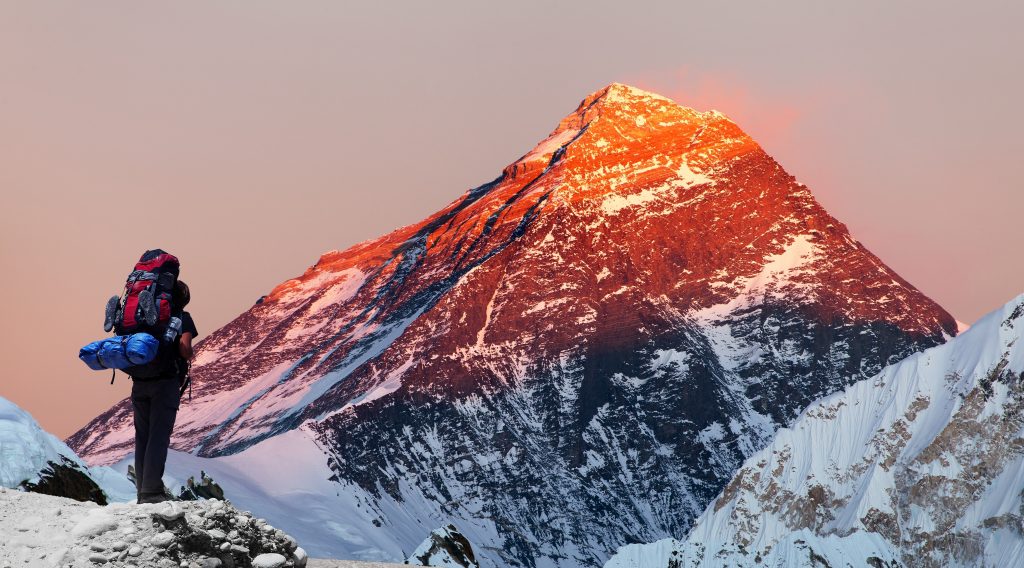 The number of deaths that occur on Mt. Everest is eye opening. You won't believe how many people lose their lives at this world famous tourist destination. People from all over spend their whole lives saving up to climb Mt. Everest. The movie "Everest" is based on the most famous tragedy to occur on the mountainous beast, when, in 1996, 9 people tragically lost their lives. Temperatures drop to a frigid -4°F during the summer, which is when it is most favorable to climb. Climbers begin their trip with a 2-week journey to the base camp of Mt. Everest. After acclimatizing for a month at base camp, climbers begin their climb to the peak. Unfortunately, most deaths occur during the descent where oxygen becomes sparse and energy drains.
3. Kelimutu (Tricolor Lake)

Beautiful Kelimutu lake is made up of 3 colors in East Nusa Tenggara, Indonesia. The hike up to the lake is not far of a climb – only a 30-minute walk from the parking lot. However, locals often warn visitors not to walk across the lake due to rumors of strange, mythical occurrences. Separating the lakes is a bridge-like rock structure that crosses to the opposite side. The most common accidents take place when a visitor decides to move closer to the edge, in most cases, to take a picture. The next thing you know a thick cloud of mist sweeps over the area and the person disappears. There is no way down to the bottom of the lake, which is why not a single body has been recovered
4. Danakil Desert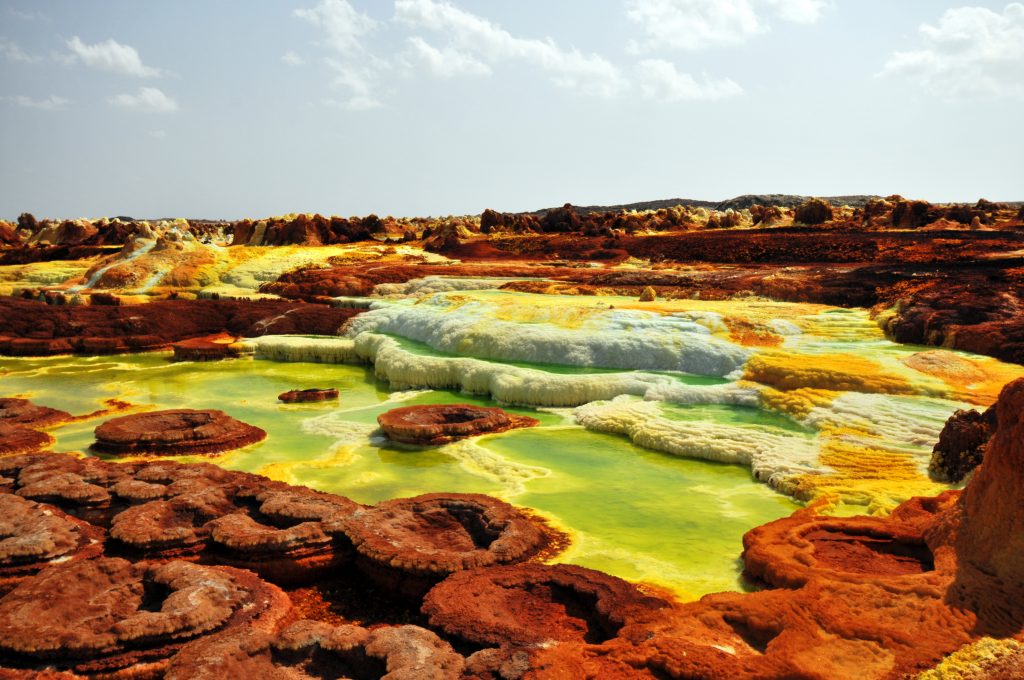 With temperatures rising up to 122°F, this desert in Ethiopia features violent volcanos, sulfurous geysers and strange smells of toxic gas. Don't be fooled by the spectacular neon hues of green, yellow and red because this desert is also named "the cruelest place on earth".  However, the dangerous conditions do not stop the adventurous from embarking on the land that spans across 100,000 square kilometers of terrain. The Danakil Desert is home to the Dallol volcano which is the only underwater volcano crater in the world! Numerous expeditions are available for those who want to explore this unique area
5. Vermillion Cliffs

The Vermillion Cliffs are exclusive only to the luckiest of souls. This deserted gem is located in Arizona and only visitors with a special permit can enter this government protected area, along with a hefty load of paperwork. You cannot go to this place on a whim since the paperwork takes a few months to process. Moreover, there is also no guarantee that you will receive your permit because it is based on a lottery after all the candidates are chosen! The view at Vermillion Cliffs is truly breathtaking. The multicolored layers of sand give an illusion of waves in the desert. Harsh desert conditions such as scorching heat and dry environment risk dehydration and heatwaves. One person should bring 4 liters of water for their journey. But be warned, only a year ago, two men lost their way while exploring the cliff, and were found dead
6. Darvaza Gas Crater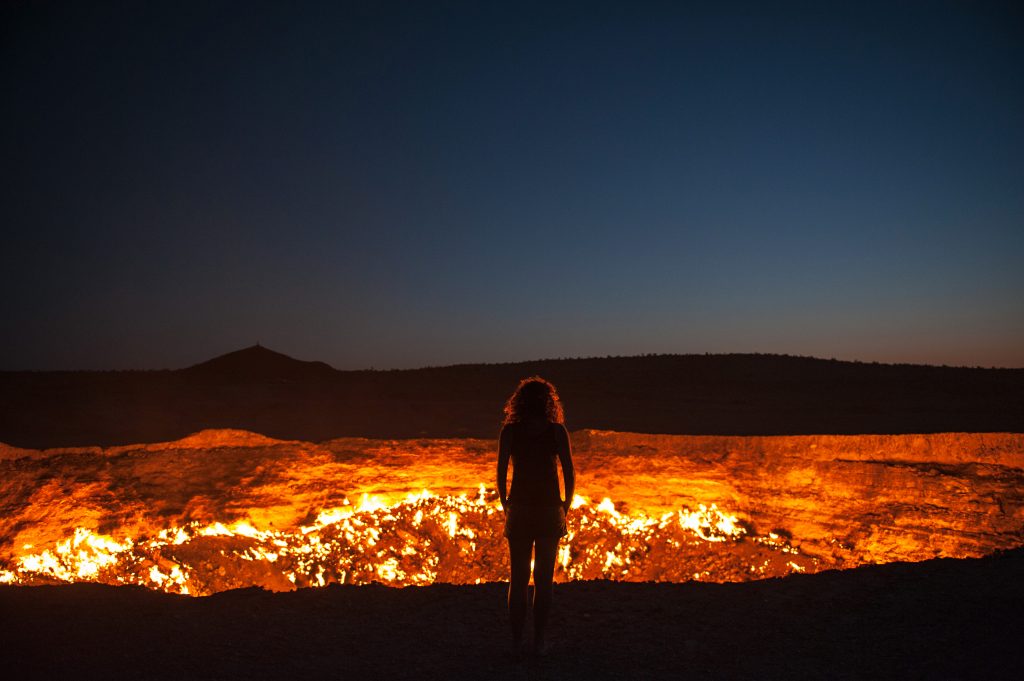 In the middle of the Karakum desert in Turkmenistan lies the portal to hell. Also named "Door to Hell" or "Gates of Hell," the crater has been continuously burning for 50 years. Ever since then, the blazing crater has attracted many tourists eager to know what the crater is all about. The origin of the gas crater is still unknown although the most convincing theory is that the crater was found in 1971 by Soviet engineers who accidentally drilled into an underground gas cavern that collapsed. There is no official record of these events, and it seems that it will remain a mystery.

Oviene (o-v-n) has lived in three different countries and speaks fluent Bahasa Indonesia. Enjoys sunrises, coffee, keeping journals and napping in the back seat on long car rides. She is a social media enthusiast who completed her bachelor's degree in Psychology at York University.

Latest posts by Oviene Kurniawan (see all)