Game of Thrones Real-Life Filming Locations
Wildly popular, twist and action filled, sexy and terrifying. This is Game of Thrones today. There will always be critics, but there is no denying that both the natural and man made scenic beauty make for a visually stunning experience. Most of the locations on this list are open to the public. Many areas with multiple shooting locations offer guided tours to show you around. You might be packing on the layers to visit the Northern Wilderness in Iceland. You might plan to strip down for the Croatian seaside. Either way, you're sure to enjoy visiting the Lands of Ice and Fire.
Northern Ireland
Two separate locations have the honour of filming at Winterfell, the Stark family castle. Castle Ward widely offers tours and will even let you practise your archery skills in the yard where Robb and Jon practised so many years ago. Further North is Carncastle, where Ned executed Will in the very first season of Game of Thrones, just outside the grounds.

Not too far from Carncastle is the shooting location for Castle Black, located at Magheramorne Quarry. This is also the same filming location for Hardhome. Although it is not open to the public, you still might be able to snap a well-placed shot.
Keep trekking as far North as you can go, and you will find two hidden gems. Murlough Bay is a remote, secluded coastal area. Ballintoy Harbour is a small fishing village where you can sit at the harbour cafe with a cup of tea. Both, however, are primary spots for shooting the harsh and hostile Iron Islands.

The Road From King's Landing of Game of Thrones is actually called The Dark Hedges, in Balleymoney. It is a long avenue of Beech trees, which have grown and twisted into a long, winding, and eerily beautiful archway. The Stuart family planted this avenue in the 18th Century to impress visitors.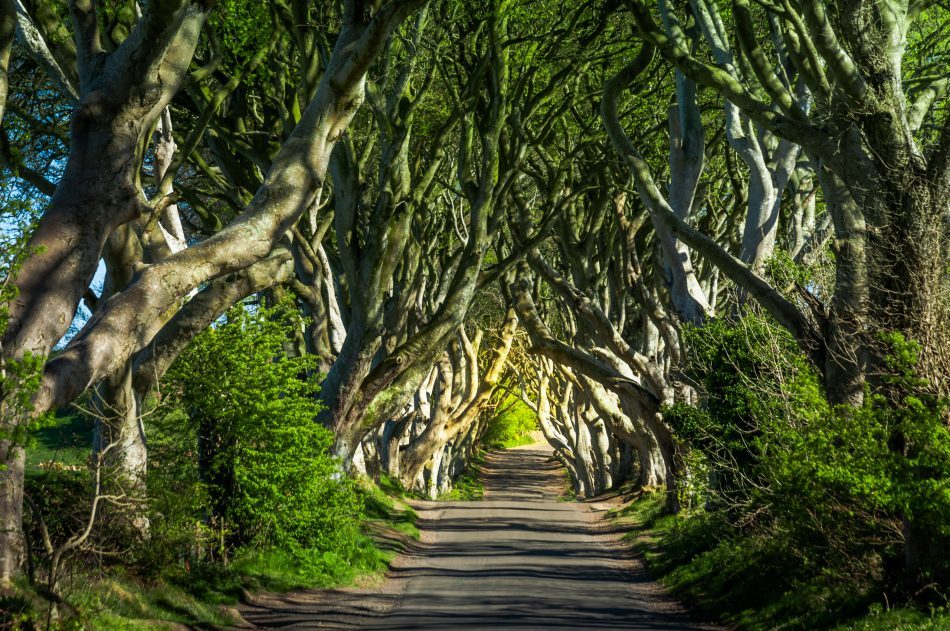 Surprisingly, the far east Dothraki Sea (in the Game of Thrones world, that is) was also filmed in Northern Ireland, in the fields of The Leslie Hill Estate. Sandy Brae is Eastern Vaes Dothrak location (below).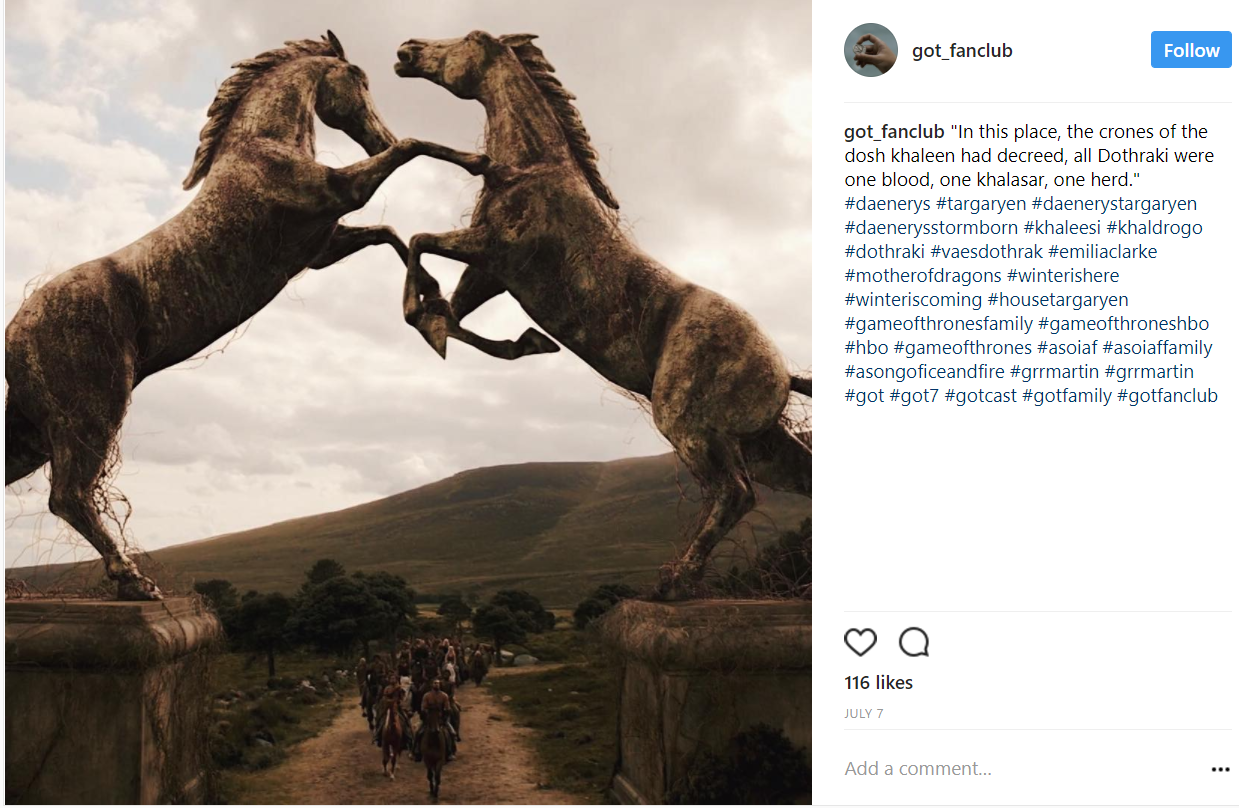 Scotland
Scotland may not be one of the primary filming countries for the HBO phenomenon, but it is home to the Doune Castle. This is another shooting location for particular scenes at Winterfell. Although out of the way, this is another visiting favourite for travelling fans.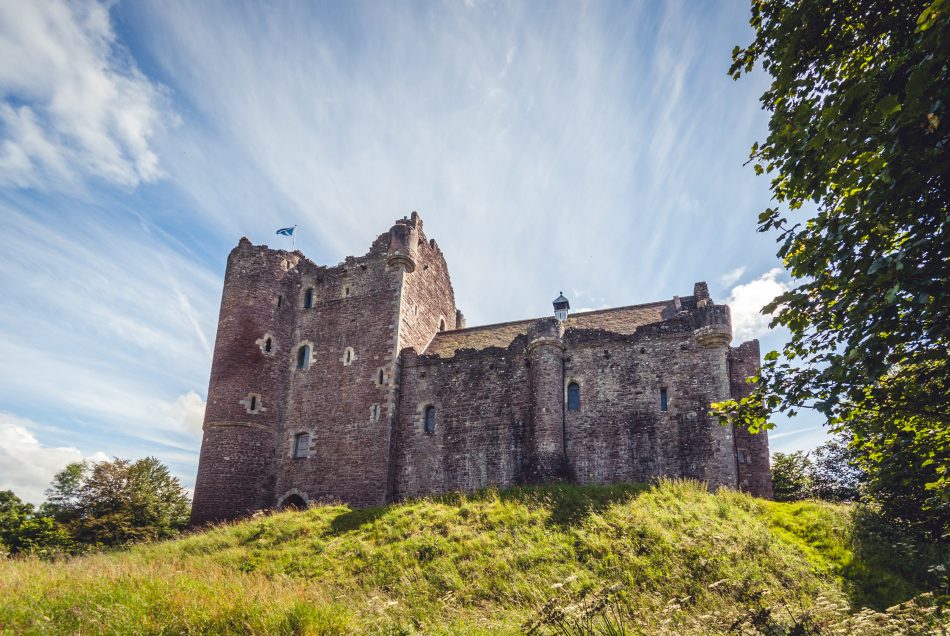 Iceland
Game of Thrones producers obviously wanted to capture Iceland's natural beauty, and no wonder. The most noteworthy scenes might be when Jon and Ygritte finally give in to each other. This well-known cave is affectionately nicknamed The Love Nest. In actuality it's known as Grjótagjá, and you can see it too!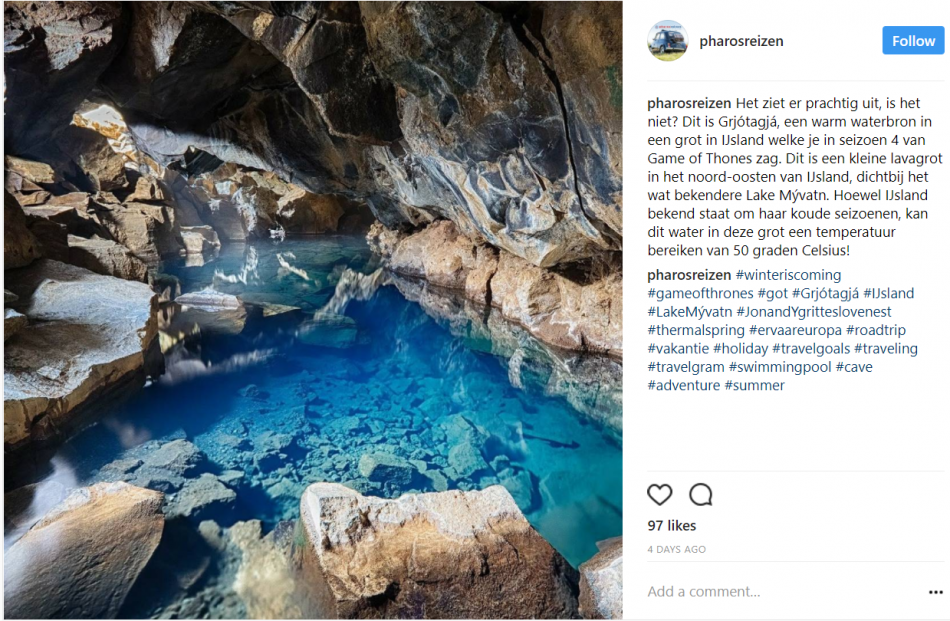 Other noteworthy locations include almost everything filmed North of the Wall. This includes the Frostfangs mountains, filmed in Höfðabrekka; the wildling camp, filmed in Dimmuborgir; and even Europe's largest glacier, Vatnajökull.
Another geographical mystery is how Iceland also produced the much more Southern scenes. This includes those within the Vale, and the Eyrie, the impregnable pass located in the Thingvellir National Park.
Croatia

You can easily recognize Croatia's stunning Dubrovnik (featured above) as King's Landing. But this is only the beginning. Croatia is home to multiple locations, including many of the Red Keep scenes and the surrounding gardens.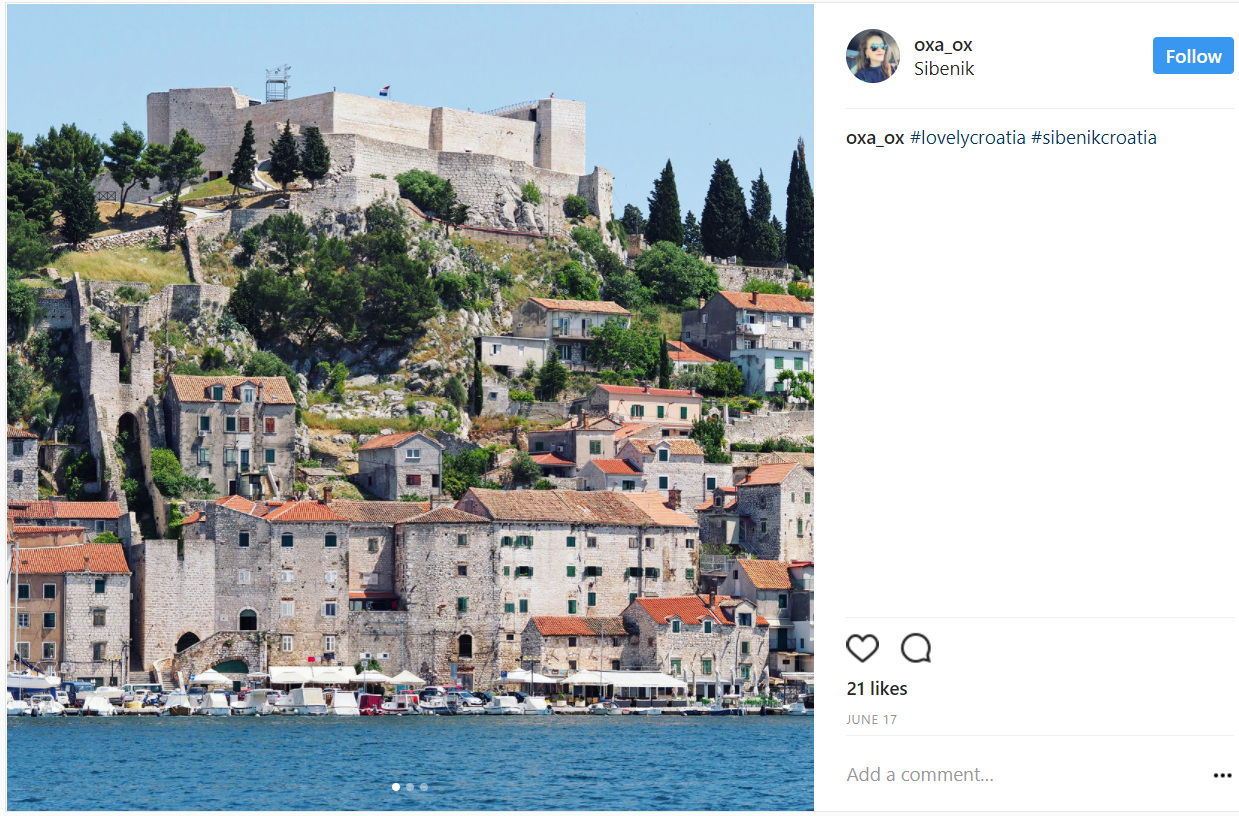 In another show of versatility, Croatia also brags the filming locations of several Free Cities. The most notable is probably Braavos in Sibenik (above); and several of the Slaver's Bay Cities, including Meereen and Quarth.
Spain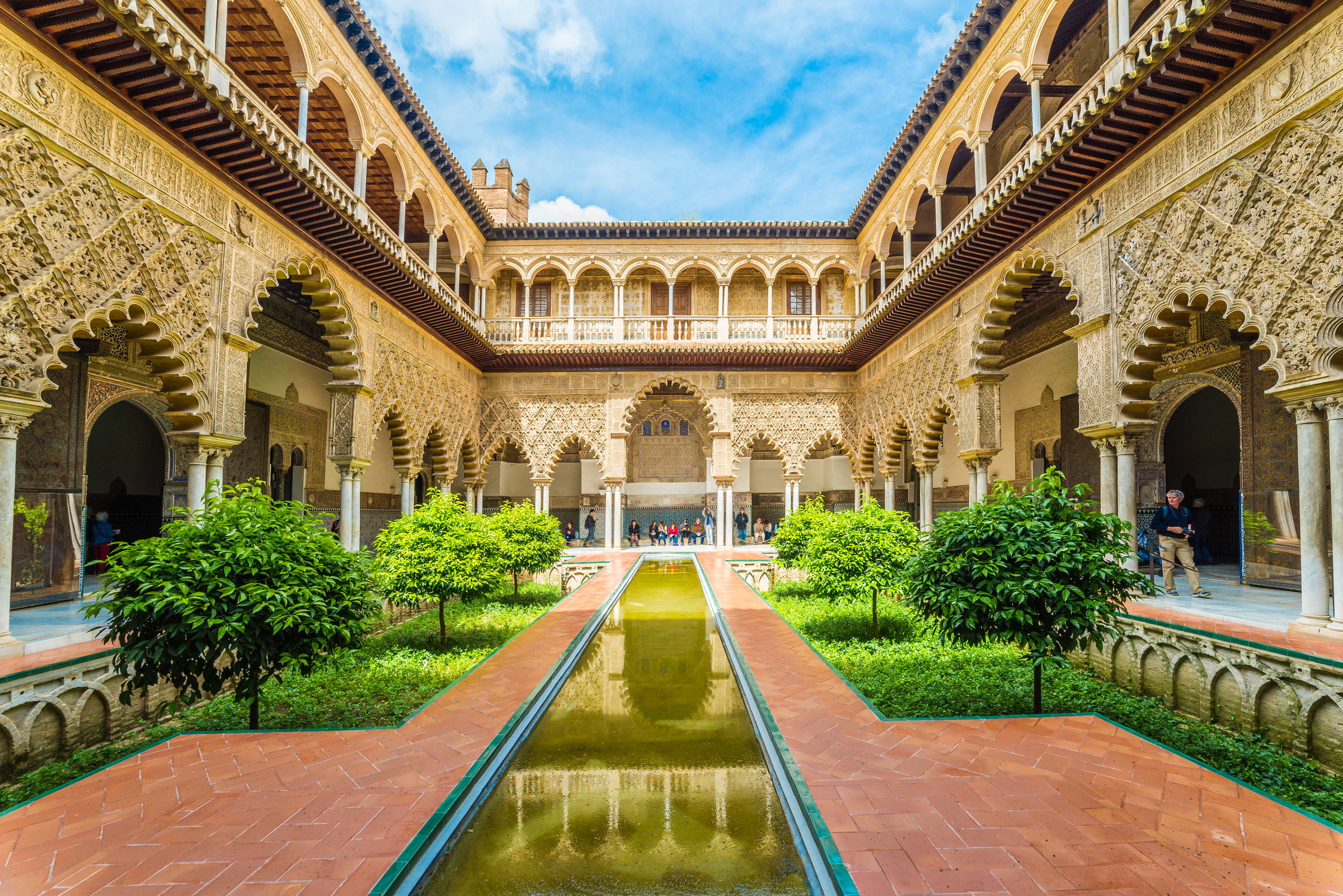 The Alcázar de Sevilla, is in Spain. No matter how disappointed the book-to-show Sand Snakes adaptation is, Dorne itself would be unfailingly lovely. The Tarlys' Horn Hill also resides in what is real life Spain, in the Santa Florentina Castle.
The Meereenese Fighting Pits are, in the world of Westeros, halfway across the world. Osuna, Spain's Plaza de Toros, fighting pit scene.
Malta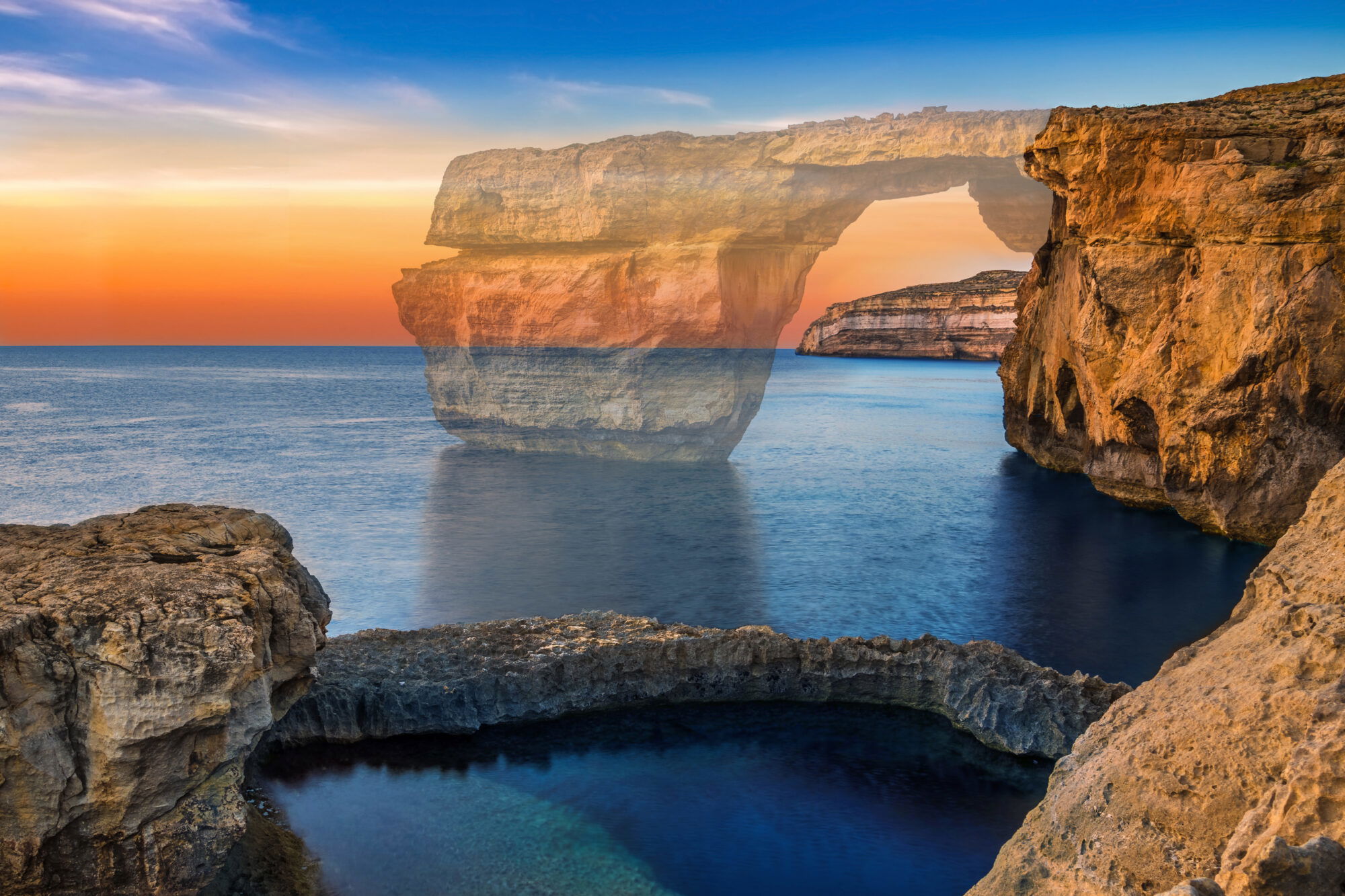 Is there any greater tragedy that the Azure Window of Malta? The highlight of many destination movies, the background for some eight hundred thousand selfies, and subject to destructive corrosion for many years, it recently collapsed into the ocean. Dany and Drogo married here in the first season. At the time the Azure Window was still standing in the background.
For the first season of Game of Thrones, Malta supplied the Red Keep (below). Recently, the crew relocated this fortress set to Croatia. The Red Keep Gate, the dungeon, and the Sept of Baelor, all take place in Malta.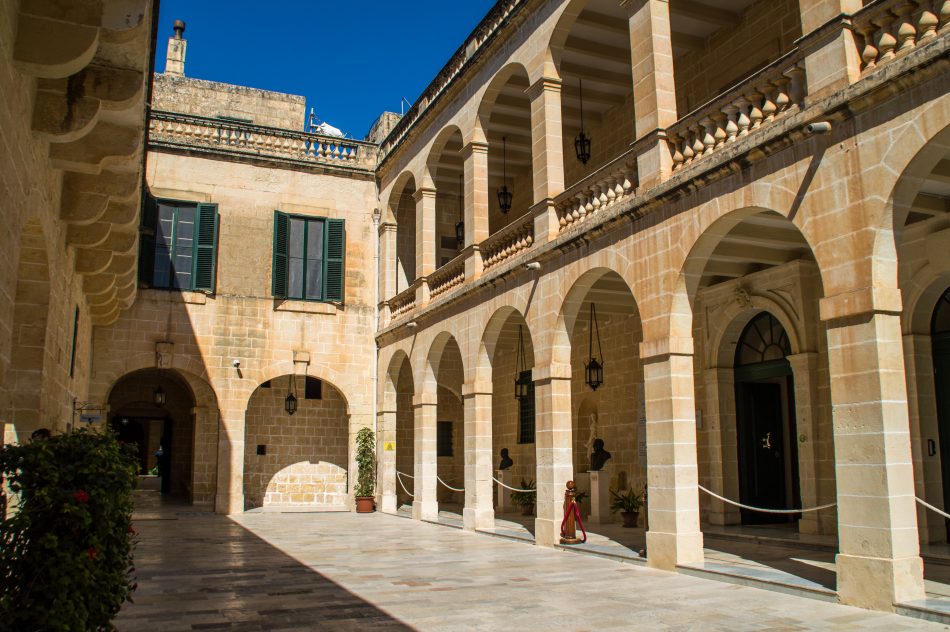 Morocco
Astapor, Yunkai and Pentos (featured below), are all in modern day Morocco. While Ouarzazate (Pentos) and Aït-Ben-Haddou (Yunkai) are inland and almost next to each other. Essaouira (Astapor) is on the Western shore. Each offers something unique and special to the fantastical Slaver's Bay.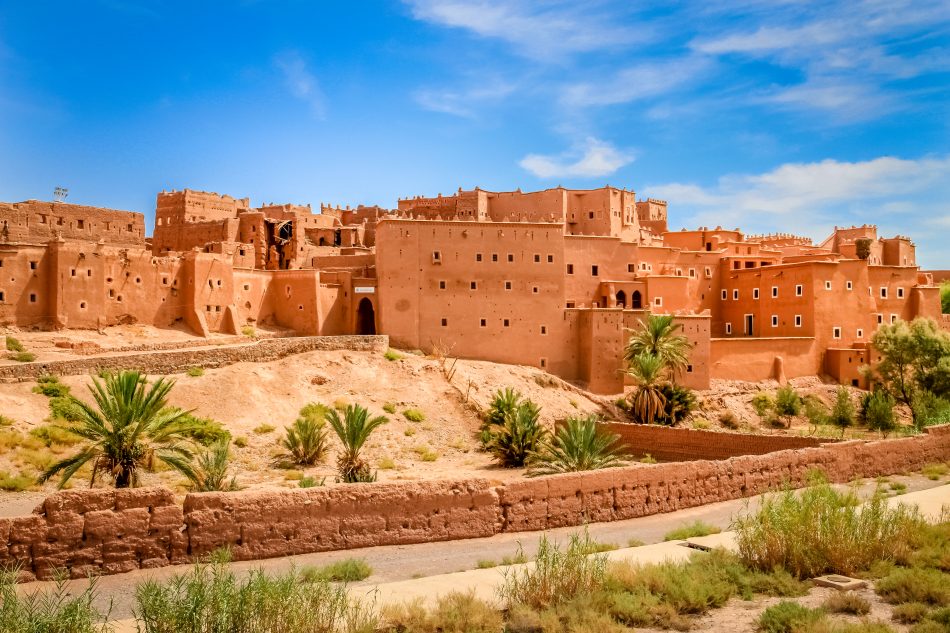 There you have it, fellow Westerosi dreamers. Mr. Martin's fantastical world feels so close I can almost reach out and grab the dragons… can't you?
SaveSave

Lindsay Hollmann is a creative writer who specializes in writing fables for adults: irresistible medleys of talking animals and fantasy tropes with grown up themes and dark subject matter. Lindsay believes the inherent appeal of stories that read as tales or quests can be harnessed and used as a tool to explore the bizarre, gruesome, twisted, alternative, and controversial parts of life that fascinate us as human beings. Lindsay is interning as a Travel Copyrighting Intern this summer in Toronto, and writes book summaries for the online site SuperSummary. Lindsay is a recent university graduate from York University where she studied English Literature and Creative Writing and developed her own particular brand of fiction to set her well apart from other authors. Lindsay is currently in the process of moving from Brampton to Markham, to be closer to future professional opportunities.

Latest posts by Lindsay Hollmann (see all)