According to the New York Times, bestselling Author Dr. Mercola, your leftover hotel soap could be reducing people's risk of infectious illness.
On vacation, you become accustomed to the luxury product your hotel stocks. The soap smells like roses on a warm summer evening, and the scent lingers in your mind weeks after your vacation ends. Do you wonder what happens to your favorite hotel products that you leave behind? Do they consequently end up in the trash, like a distant memory of the luxury you once enjoyed?
Surprisingly no, they don't. The 'Global Soap Project' estimates that the US hotel industry throws away 2.6 million of soap daily since 2009. However, approximately 4,000 hotels have partnered with organizations like the Global Soap Project and Clean the World to recycle leftover soap products.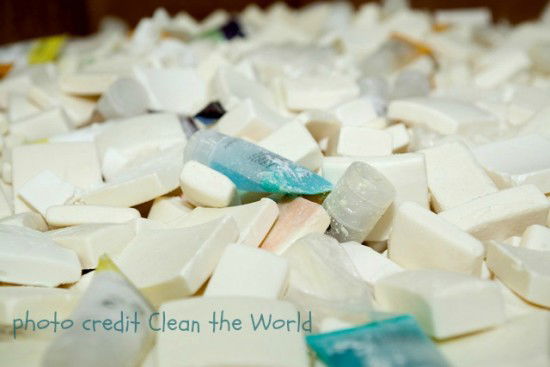 Photo Courtesy of Globasoap.org
Benefits of Recycling Soap:
The World Health Organization and the World Bank promote hand washing with soap as the most efficient and cost-effective strategy in reducing cases of death related to poor sanitation. Hygiene-related illnesses claim more than 1.8 million lives each year. This program is essential to improving overall global health initiatives.
The recycling process costs the hotel a total of 75 cents per room a month and includes the leftover soap, body wash, shampoo, and conditioner to be melted down.They are then put through a sterilization treatment to then be formed into new products ready for people to use.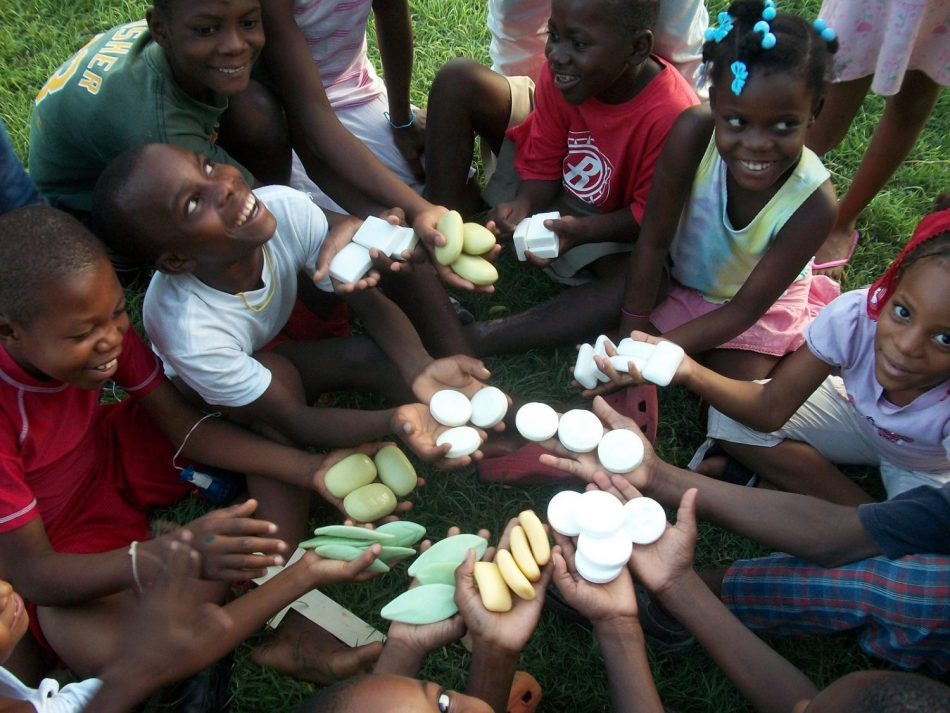 Photo courtesy of Globalsoap.org
The Global Soap Project:
The Global Soap Project works in various countries around the world such as Guatemala, Kenya, Haiti, and Pakistan. The organization focuses on the sustainability of their program, ensuring that once communities receive the soap, they have access to it for the rest of their lives. To ensure the sustainability of the project there is a focus on educating individuals on how to use soap, why to use it and why it is worth acquiring.
The charity runs on an ongoing micro-loan program that allows the project to acquire a start-up capital. The start-up helps train small-scale soap makers in low-income marginalized communities. The soap project occurs around the world in areas that lack access to quality and affordable soap. By employing local small-scale soap makers, the organization also creates jobs, supporting the local economy.

Photo courtesy of Globalsoap.org
Clean the World:
Clean the World is a partner to the Global Soap Project. They provide their soaps as emergency relief and humanitarian aid. Often enough, communities in crisis do not have access to hygiene supplies. Clean the World focuses on rapidly deploying soap and hygiene supplies to affected areas. As a result, this helps mitigate the spread of diseases that often occur in such disaster-stricken areas.
A primary goal of the program is to improve global health overall. To work towards this goal, Clean the World has developed a hygiene education program. The program focuses on identifying vulnerable, and at risk communities, collaborating with the community leaders to design an outcome based soap access and provide hygiene education. It also concentrates on the needs of the communities they work in, making them locally sustainable and thus, more likely to be successful. They operate the ongoing education programs in schools, maternal health centers, and community clinics.
Clean the World, has hotel partners all across the US and Canada. If you're interested in seeing if your favorite hotel chain is a part of this movement, check out Clean the Worlds interactive map.
Next time you travel, check if your accommodations are supporting the Global Soap Orgs initiative; your left over soap could be saving peoples lives.
Quick Soap Facts provided by the Global Soap Org: 
4 million deaths can be prevented each year by hand-washing with soap.
Children under five who wash with soap reduce their risk of pneumonia by 46%
 Using soap may cut morbidity rates from the leading causes of death by almost 50%
 The most cost effective health intervention available is hygiene.
The average person encounters 100 chemicals before breakfast.
We absorb 60% of the substances we put on our skin.
6 million bars of soap are discarded daily by the hotel industry in the U.S alone.
Good quality water, sanitation, and hygiene can save children's lives (as this prevents illnesses like pneumonia and diarrhea).
SaveSave
SaveSave

Hey guys my name is Brooke and thanks for reading! Travel has always been a huge part of my life. I was lucky enough to travel on family vacations from a young age, which kick started my wanderlust obsession. I went on my first big adventure when I traveled to Kenya at the age of 14 to participate in volunteer work with a group of like-minded activists. I recently completed my undergraduate degree in Political Science and International Development Studies at St Francis Xavier University in Nova Scotia. My passion for international development has taken me to other parts of the globe such as Malawi, Zambia, Cambodia and Thailand. In my spare time you can find me at local coffee shops, practicing yoga, hanging out at local farmers markets, and planning my next trip!

Latest posts by Brooke Harrison (see all)