Puerto Vallarta has become one of the most popular vacation spots in Mexico, especially if you want to avoid the big crowds and the high tourist prices of more famous destinations. Sandy beaches, a fantastic atmosphere, colonial and modern architecture as well as delicious cuisine await you!
Puerto Vallarta has lots to offer: incredible beaches with the sun all year round, a great night-life, attractions of all sorts and great hotels. Getting around is easy, as is getting along with the locals.
But if you want to break out of the box there are two amazing ways to visit Puerto Vallarta without the all-inclusive package at the mainstream resort. All it takes is a little time and a bit more planning. You'll also need to take a boat to get to the Boca de Tomatlan!
2 Great Ways to Chill in Puerto Vallarta Outside of All-inclusive Resorts
Luxurious Yoga at an Eco-Retreat
If you are looking for a more health-oriented stay in Puerto Vallarta, the Xinalani Yoga Retreat Center is the place for you. The exclusive retreat is ecologically conscious, built on lush grounds, where you will be able to take in the amazing wildlife and landscape.
Xinalani was designed to be a national center for yoga, and it manages just that. The retreat provides world-class studios that are in harmony with the land, designed to put you at ease and help you meditate. Xinalani has great teachers, a great menu and much more!
You can sign up for spiritual and personal retreats, group retreats, teacher training as well as mind and body workshops. You'll unplug, meditate and recharge in luxury and comfort with incredible spa treatments and facilities. You'll also be able to join tours and expeditions as well as take advantage of tons of activities like swimming, kayaking, nature walks, and massages at the spa.
Xinalani is also the place to go for delicious and healthy Mexican food, cooked by passionate and highly professional chefs who create some of the most astounding menus ever.
They take a lot of pride in their standards and reputation, looking to please even the pickiest of guests.
Fun Beach Resort in Yelapa

Another amazing option for the more social, daring and high-energy is the Chicos Beach Club Yelapa. This beach club has been around for 50 years, but because it's hidden away it's Yelapa's best-kept secret. It is where you want to go if you are looking for mojitos and micheladas on the beach!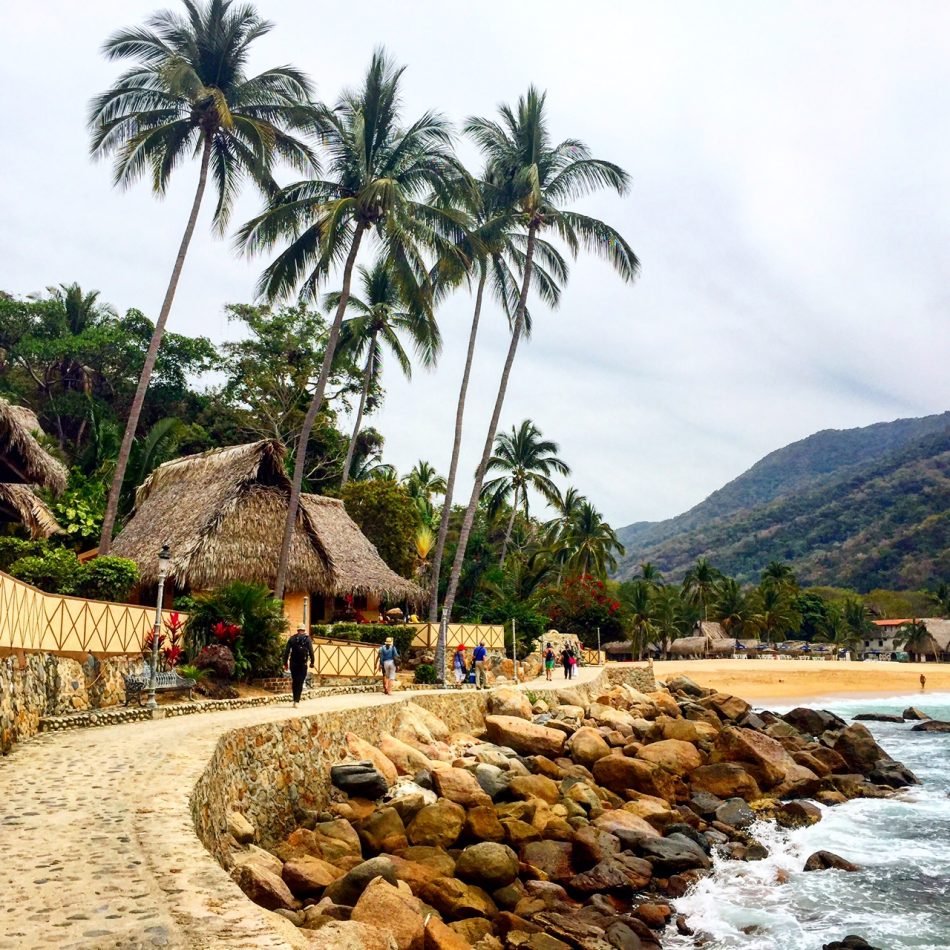 Yelapa's beachfront is the ideal place to lounge in a Bali beach bed and soak in the sexy atmosphere of fun and sun. At night, you can dance, laugh and enjoy with an incredible crowd. The locals know where the best party is, as do the tourists who come from all over the world.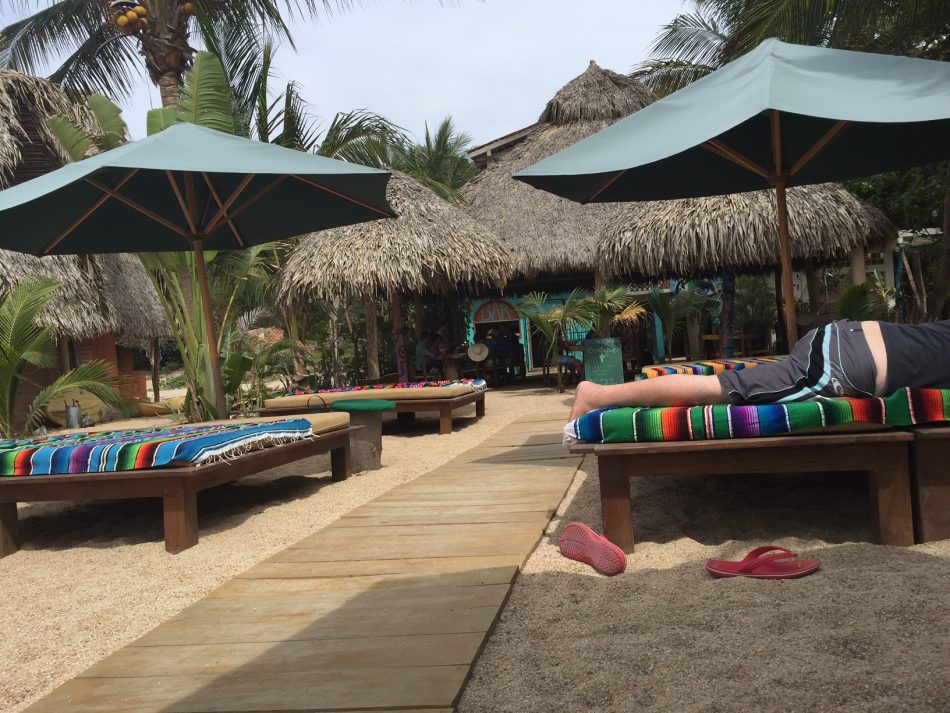 Chicos Yelapa is a great place if you want to have fun, meet some people and party on the beach. They organize all sorts of daily activities, like tours to the city as well as expeditions to the surrounding beaches and eco-touristic sites. You can see the incredible biological diversity of Puerto Vallarta or the amazing atmosphere and unique mix of colonial and modern that the city has to offer.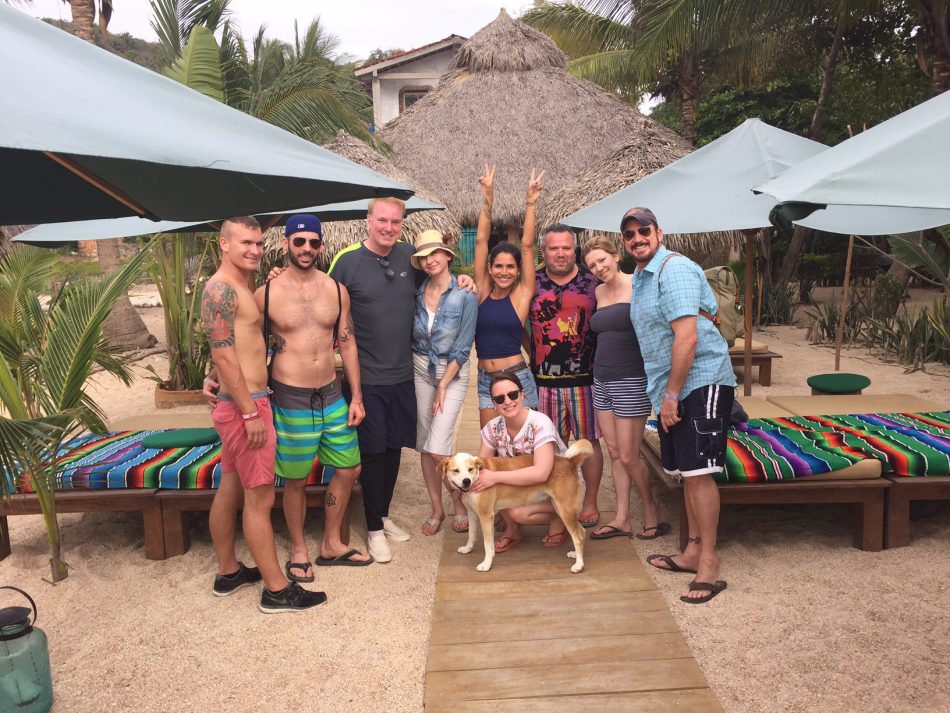 But more than that they love a good show or party! The music is high energy, often featuring international DJs, concerts, and contests.
Chicos Yelapa hosts huge music events on the beach as well as fashion shows and even Volleyball tournaments. They have all the amenities too, of course! You'll eat all the delicious local food that you want, knowing that they use fresh and local ingredients to make healthy and delicious food.
So you avoid the all-inclusive package and get the best out of your stay. Center yourself at a luxurious Yoga retreat, or party in the sun like the best of them. The most amazing time in Puerto Vallarta is just a short boat ride away!
Latest posts by Helen Hatzis
(see all)