Eclipsed by Bali's world class beaches, prestigious resorts and fancy restaurants are five enchanting waterfalls that will take your breath away. Bali offers a diverse array of tourist attractions from yoga retreats and sacred temples, to adrenaline seekers surfing mighty waves and parasailing. The central and northern region of the island often remains untouched but is now slowly becoming a magnet for visiting tourists.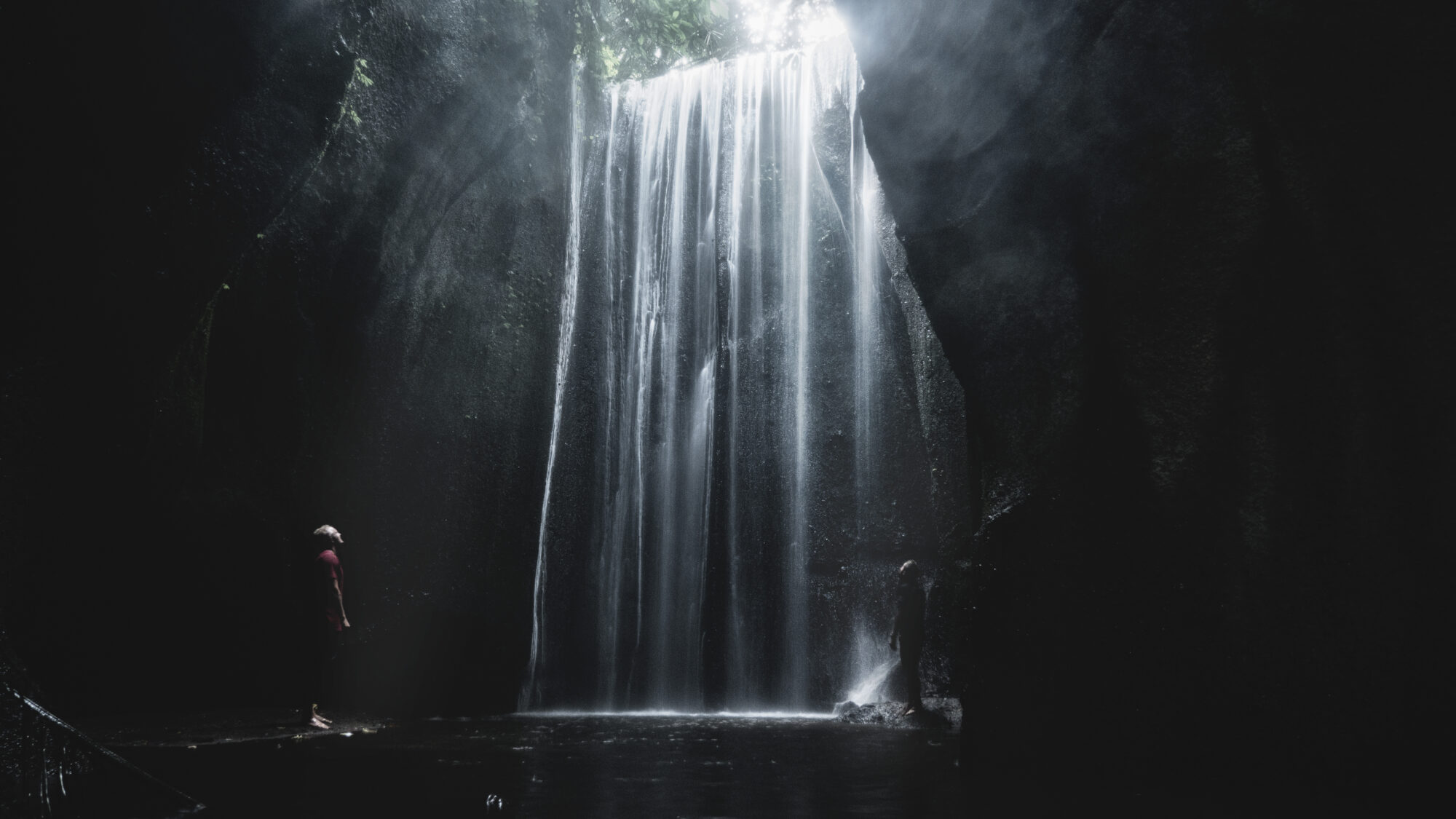 1.Tukad Cepung
Found only in mid-2016 by a few locals, this waterfall located in central Bali remains a precious secret among tourists. At the beginning of your journey, the first few flights of stairs will warm your leg muscles. The relatively easy start will prepare you for the last 5 minutes of the trek. After walking down slippery terrain, going over a big boulder and walking through a wet canyon, you will see the most magical of views. Situated inside a cave like structure with the sun reflecting a hint of green on the rocks is Tukad Cepung. Although rather small in size compared to other waterfalls, this gem holds a little magic that does not compare to others.
Location: Jl. Tembuku, Dusun Penida Kelod, Tembuku, Bangli, Tembuku, Kabupaten Bangli
2. Kanto Lampo Waterfall
Kanto Lampo Waterfall is one of the more famous waterfalls among the five. The waterfall's unique features are the vein's of water rushing down the slippery slopes. Kanto Lampo is located behind Beng Village and is unlike the other waterfalls located in the forest. You will have to be prepared to get wet as you will have to walk through a body of water that is approximately 30cm deep to reach the waterfall. Although the pathway isn't far, it is very slippery hence sandals, or swimming shoes are recommended. For those who are feeling adventurous, you can climb the rocks and strike a pose in front of the strong gush of water but be careful not to slip!
Location: Banjar Kelod Angin, Beng Village, Gianyar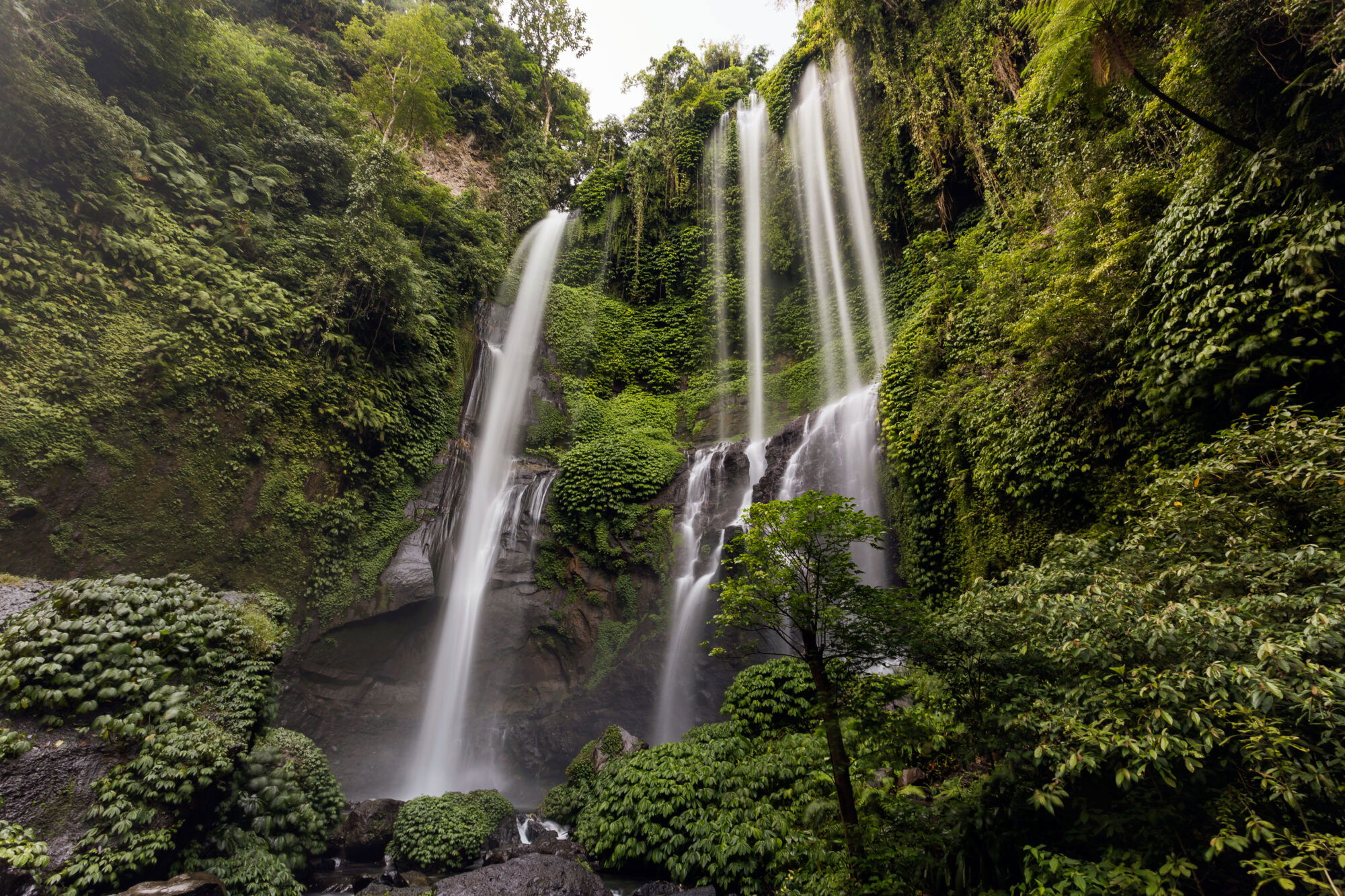 3. Sekumpul Waterfalls
"Sekumpul" in Bahasa Indonesia (Indonesian) means "a group of." Living up to its name, a secluded group of 7 waterfalls (100m in height) sits at the heart of a beautiful jungle in Singaraja. Singaraja. Located in the northern region of Bali, offers a glimpse of nature's jewels scattered across vast areas of land. Due to a challenging trek, visitors are only able to reach the base of 2 out of the seven waterfalls. After many steps of steep stairs, you will finally reach the foot of the falls. Upon reaching the foot of the falls, the trickling splashes of fresh water on your face will make the descent worth it.
Location: Tejakula, Lemukih, Sawan, Sudaji, Sawan, Kabupaten Buleleng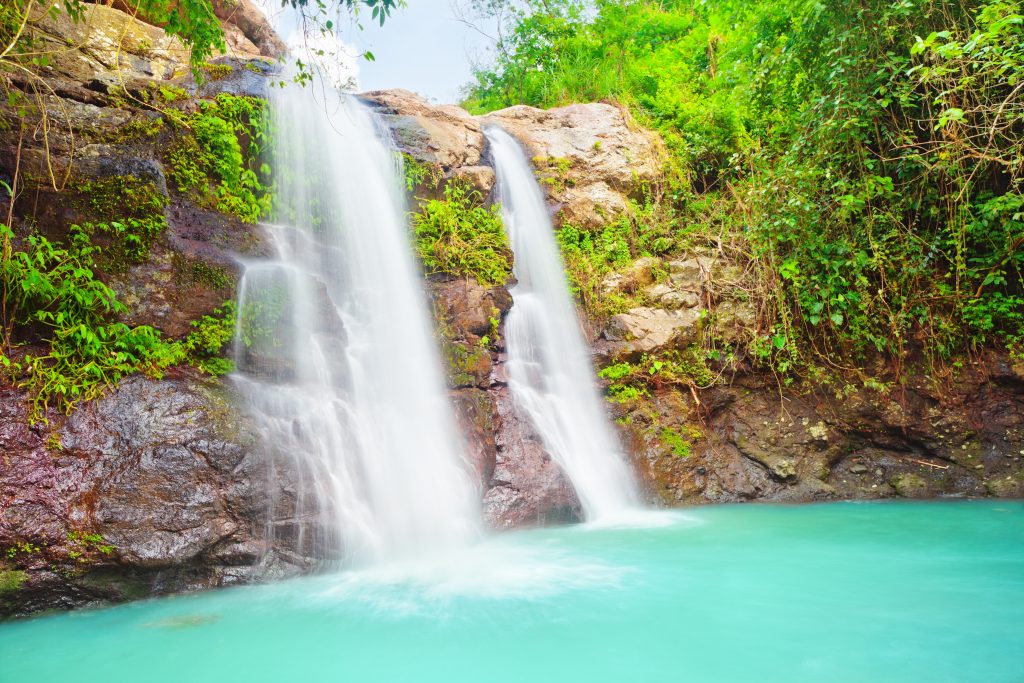 4. Kroya Waterfall
Aling-Aling Waterfall is the most well-known waterfall in the Buleleng Regency, most visited by tourists. Visitors can explore one of Bali's hidden treasures with just a 20-minute drive from Aling-Aling. Although bearing only 12 meters in height Kroya Waterfall is not one for the faint of heart. The waterfall offers a natural water slide, allowing visitors to enjoy snippets of nature with a thrill. Visitors also often hire a local guide to lead them to the waterfalls because their experience and knowledge prove useful when trying out the slide. You have to pay this waterfall a visit if you love a good adrenaline rush!
Location: Sambangan, Sukasada, Buleleng Regency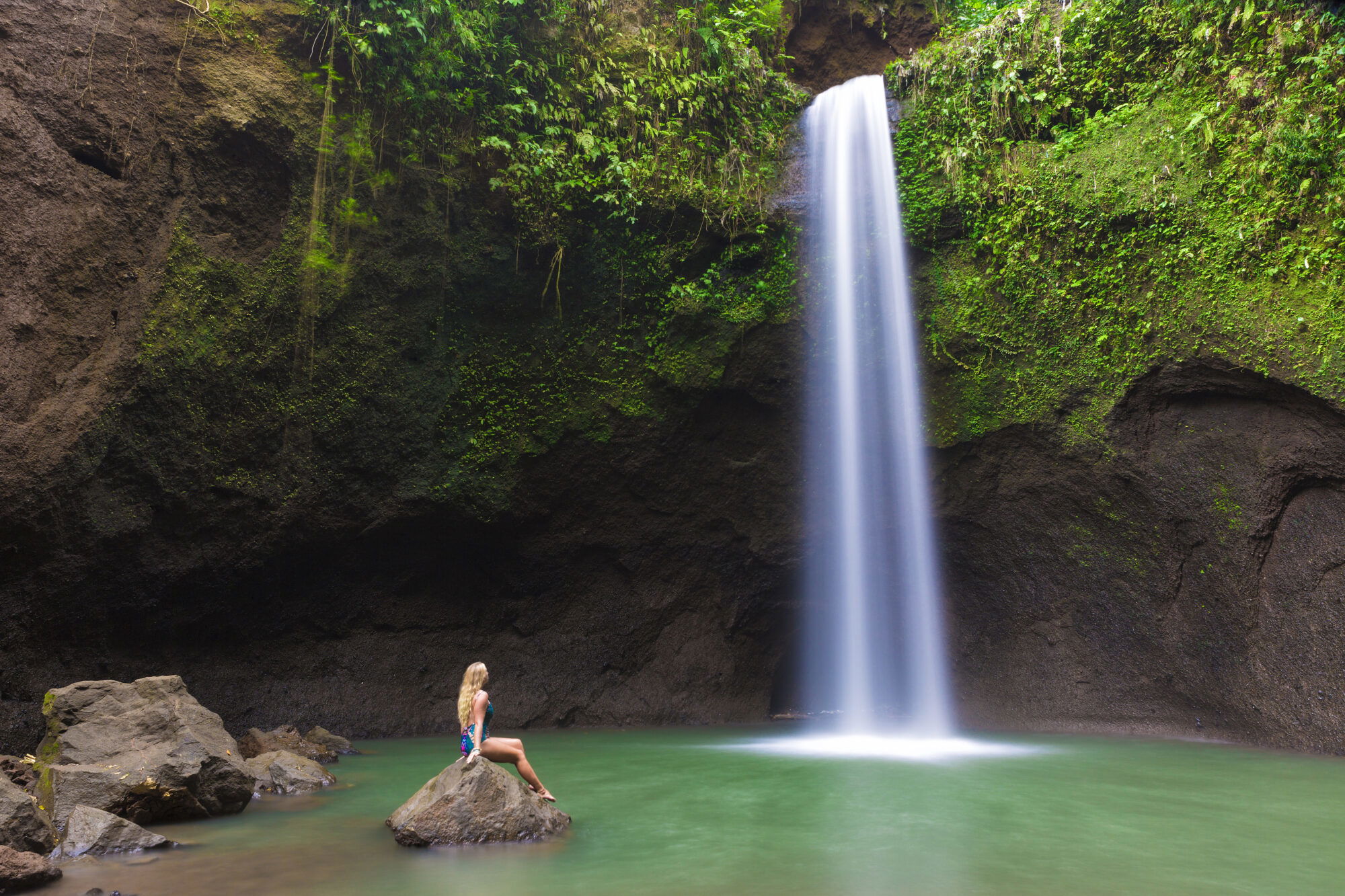 5. Tibumana Waterfall
Most waterfalls offer an adventurous route with steep steps and slippery slopes, but Tibumana differs from the others. Tibumana Waterfall provides tourists with a relaxing 10-minute walk that ends with a peaceful, serene view of the falls. This waterfall is perfect for those who aren't big fans of long treks but still want to experience the nature of waterfalls in Bali. Aging moss and leaves dangle by the massive rock structures above the waterfall. The enchanting structure of the waterfall creates an illusion that it comes out of a children's storybook. The amount of water flow consequently depends on the season as with any waterfall. However, if you are lucky, the water might be deep enough to have a swim in!
Location: Jl. Desa Apuan, Apuan, Susut, Kabupaten Bangli
Latest posts by Helen Hatzis
(see all)