Have you ever felt like escaping for a little while? Dealing every day with the busy atmosphere in the city or the suburbs, it's hard not to wish for a bit of peace and quiet sometimes. Here is a list of seven architectures that offer just that. Built into their surroundings, these houses hide in plain sight, secluding the wonders they hold inside!
Tula House, British Columbia, Canada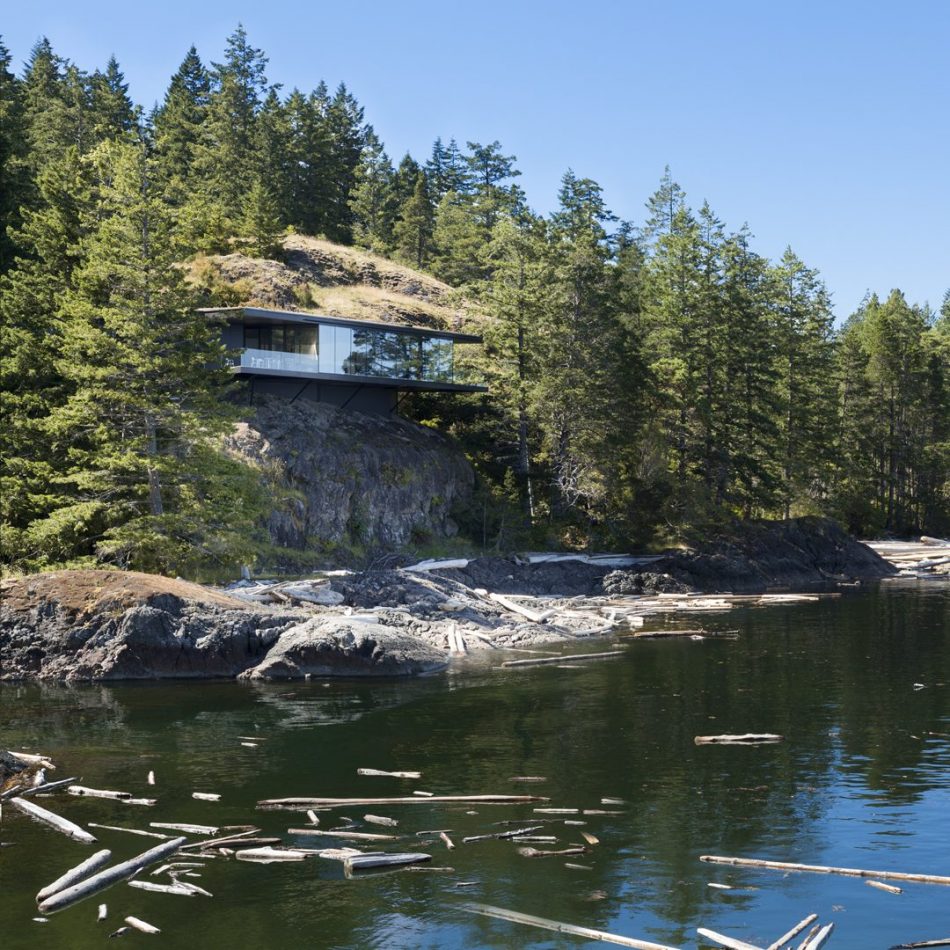 With a flat roof topped with green moss and pine trees on all sides, this house merges perfectly with its natural landscape. The house, perched 44 feet on a remote island offers a beautiful view of the Pacific ocean, ledges, beach, and forest. And with its panoramic windows, you get the impression that you're floating on the sea, rather than suspended on a building on a cliff.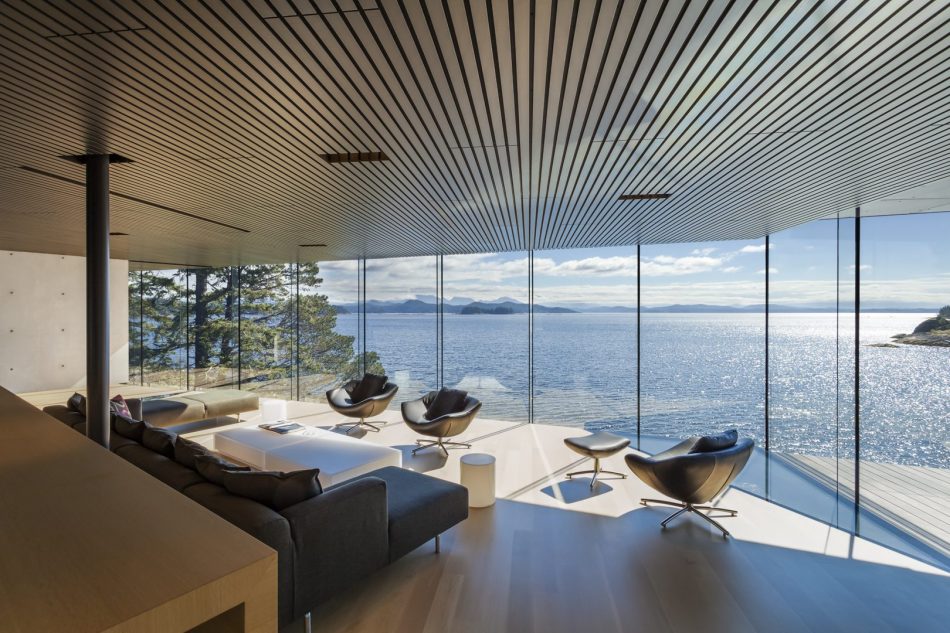 Villa Vals, Vals Switzerland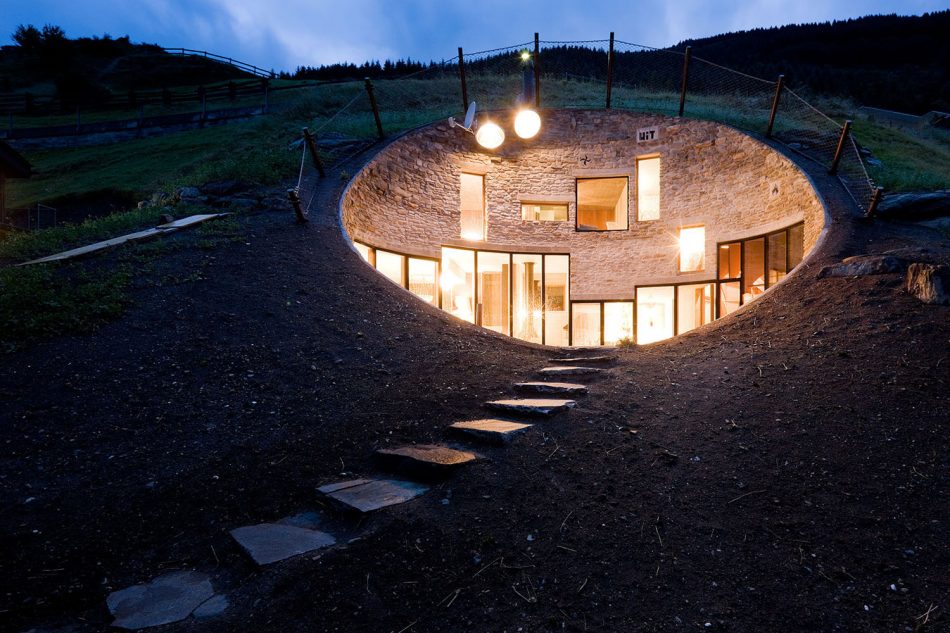 When local law and authority said that no high buildings are allowed to be built because it will ruin the Switz landscape, a couple of local Dutch designers complied, resulting in a house built under the "alpine carpet" rather than above.

Available for bookings, prices start at around $1,130 USD for two nights. While a little on the expensive side, this home is located in the Swiss Alps, overlooking the magnificent mountains. Given its unique location, the house gives off the impression of being completely submerged in nature. It is also near the world famous Therme Vals hotel and spa and thermal baths. The local village is within walking distance, with a free shuttle bus stops during skiing season. Despite its closeness to civilization, the house and its terrace are completely private, with a spacious garden and over looking a beautiful mountain slope.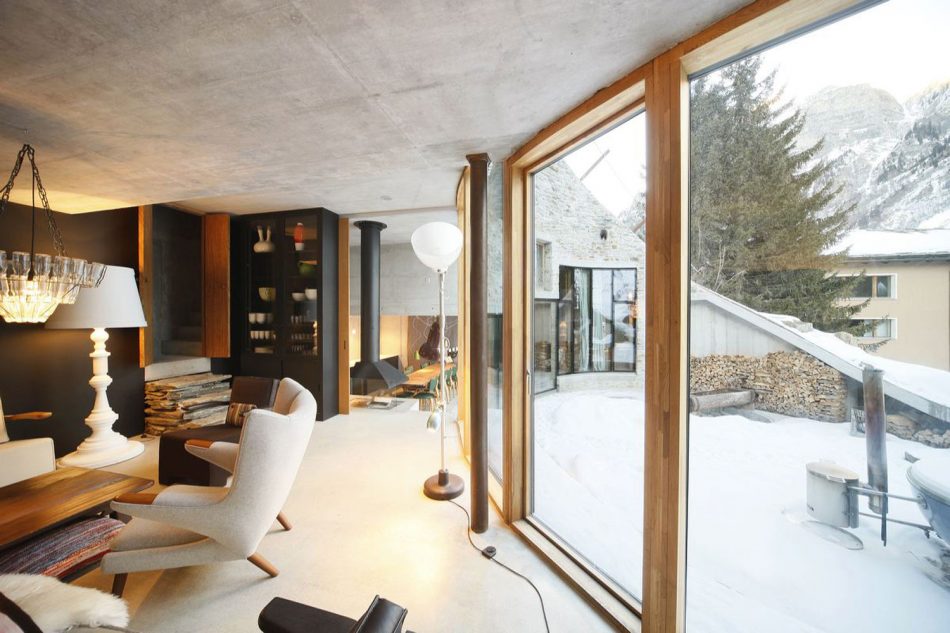 Canyon Mansion, Utah USA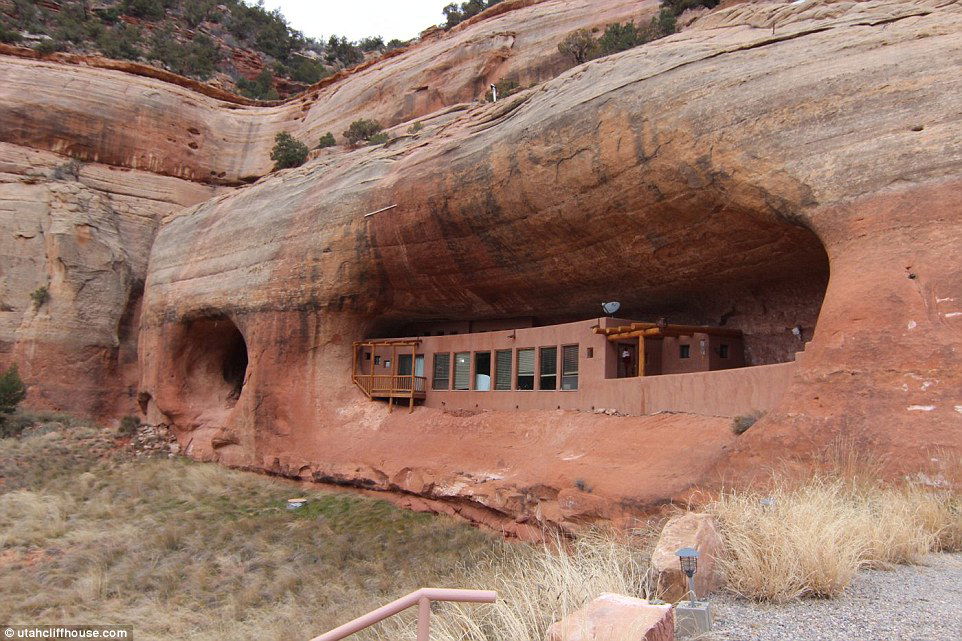 Ever want to live off the grid for some peace and quiet? A couple in 1986 had the same idea, thus creating this energy-efficient house inside a cliff. Modeled in the same color as the stunning red rock formation, this abode near Arches National Park lets nature do the decorating. Self-sufficient, the house is powered entirely by solar panels and even includes a private fresh water well. There's also a vineyard, a vegetable garden, and orchards of apples, cherries, and peaches. With everything at your disposal, why leave?
Mirage House, Greece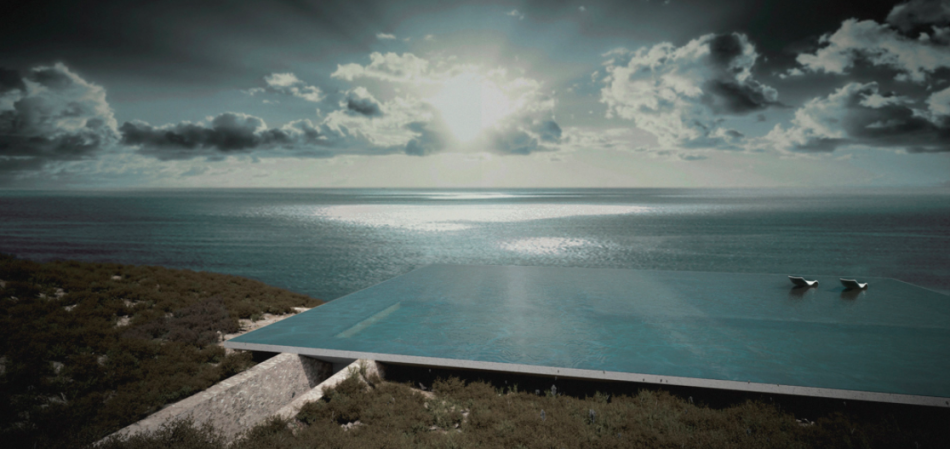 An invisible oasis, this structure's main feature is the rimless pool that makes up the roof. The purpose of the design is to produce a visual effect of the pool's water merging with the seascape, vanishing with the horizon. Plus, the pool also helps with protection from solar radiation and heat transmittance. The rest of the architecture material, chosen specifically to match the Greek white sands and stone, adds to the wondrous illusion. The beautiful, serene structure is located on Tinos, the third largest island of the Greece islands.

Dugout house, Texas USA
At first glance, it's hard to tell that what looks like an average, grassy hill is actually the roof of a sleek, modern dugout house.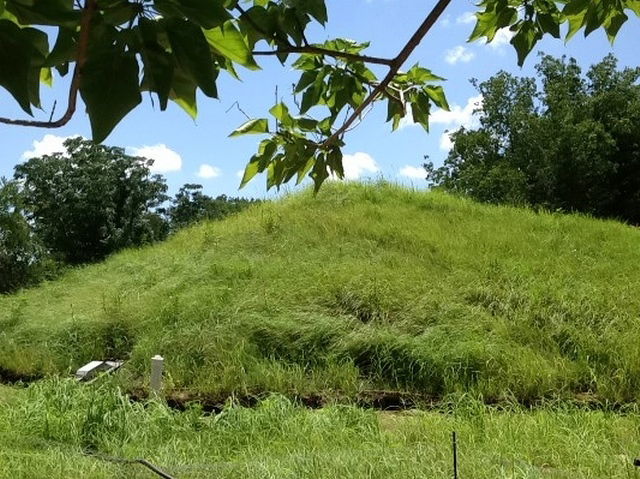 Embedded 6.5 feet underground, this comfortable living space lets you enjoy all the modern luxuries while tucked away from the world. Complete with a geometrical pool, outdoor patio and modern furnishing, this structure brings a whole new meaning to 'dugout' houses.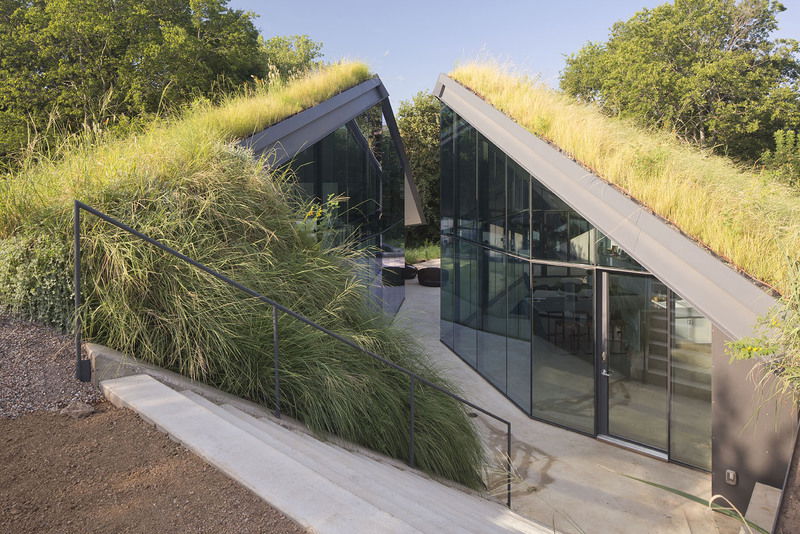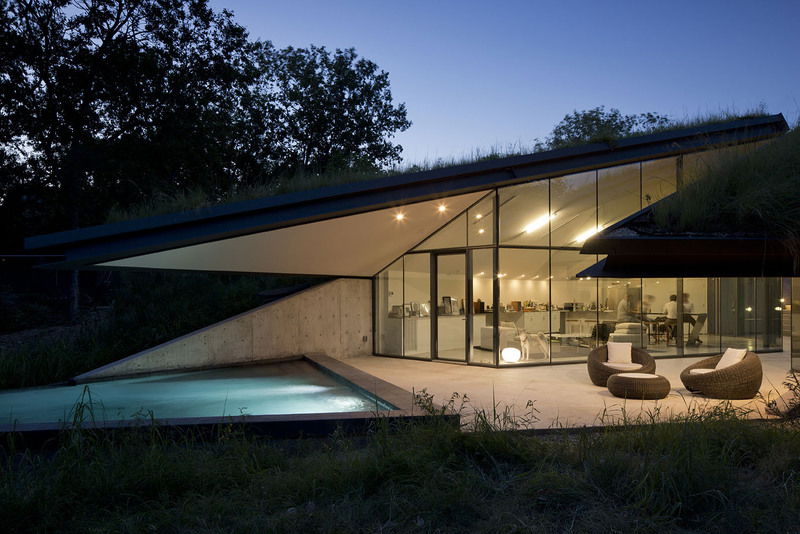 The Mirrorcube Hotel, Lapland Sweden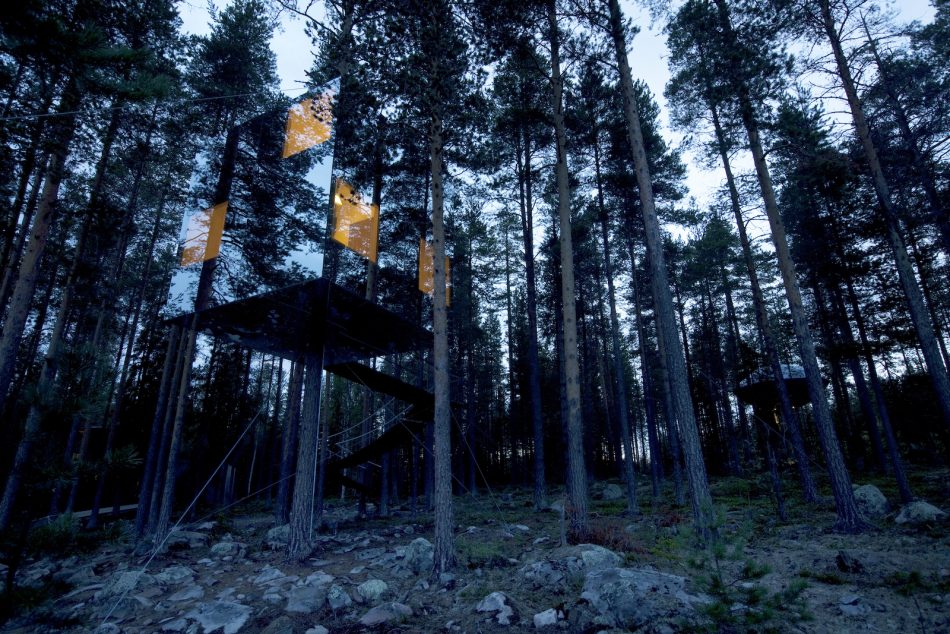 With walls faced with glass, this cube house leaves time for reflection deep in the Scandinavian woods. Seemingly invisible, the structure blends in with nature as the walls mirror the treed landscape it sits in. Lined with a layer of infrared film so that birds don't crash into it, this hotel is also wildlife friendly. If ever in Sweden, why not book this hotel and see how it feels to be invisible?

Halah is an aspiring writer consumed by a wanderlust that only grows with every glimpse she gets of the world. She is in her fourth year studying English Literature and Professional Writing at UofT. When she's not commuting, Halah spends most of her time reading, drawing, hiking and practicing photography.

Latest posts by Halah Butt (see all)