Are you a beer lover? Well, did you know that Tampa has one of the most booming microbrewery industries? With about 35 breweries in a 20-mile radius, Tampa Bay has been making its mark as a city for brewing masters and beer lovers alike.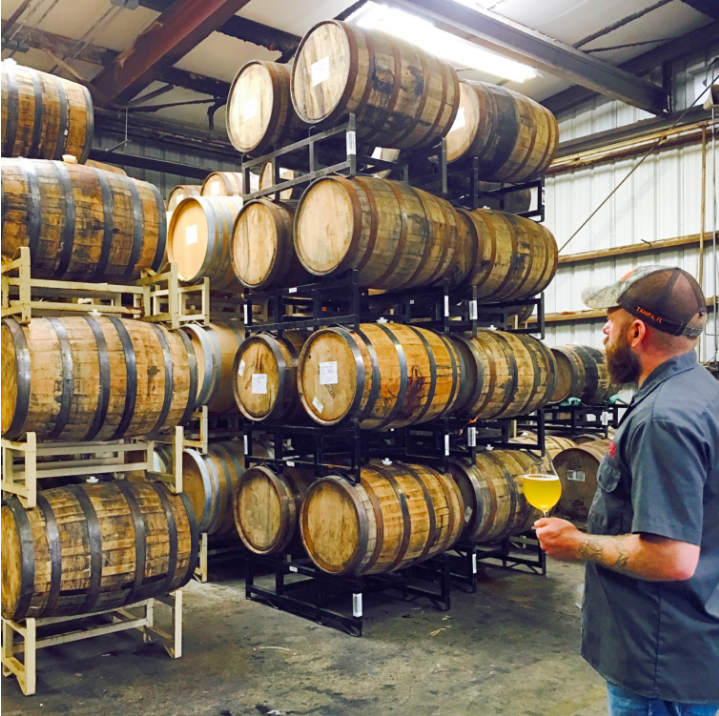 Cigar City Brewing
Cigar City isn't the oldest brewery in Tampa, but it is one of the most famed breweries. Even though it only opened its doors in 2009, Cigar City was recently ranked among the top craft breweries in the world. Locally, it's viewed as the 'Big Brothers' to smaller breweries in the area. To show its support for the Tampa brewing industry, Cigar City holds an annual event during Tampa Beer Week called Hunahpu's Day. Therefore, this allows 140 breweries to showcase at a premier craft beer event that draws an international crowd.
On top of showing its support to the community, Cigar City makes over 100 unique products. 5 of which are distributed regionally within Florida, a handful of US States, Puerto Rico, and Denmark. Brewery tours are available. Also, there is a tasting room where you can enjoy many of their award winning delicious beers served all on tap.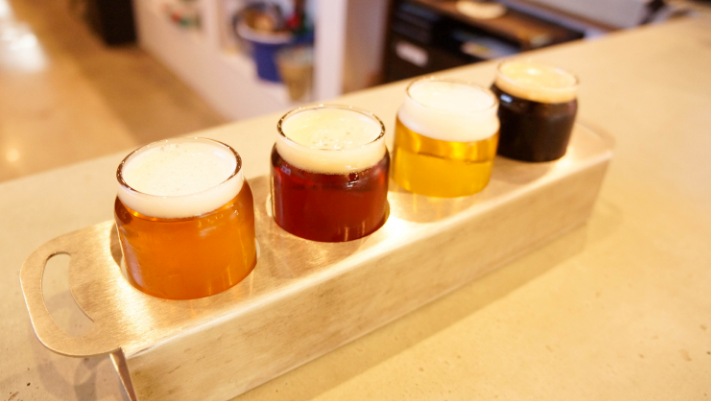 Brew Bus Brewing
Brew Bus Brewing originally started as a touring company and is still one of the best ways to sample Tampa Bay's craft beer scene. With the original success of the Brew Bus, the touring company had enough capital to purchase a brewery and now produces their award winning beer.  You can sample many of their beers in the Brew Bus Brewery tasting room or on their brewery bus tours. Once you're full of beer, don't forget to enjoy food from their eatery. Their eatery features shareable flatbreads, small plates, and some good Ol' Canadian poutine!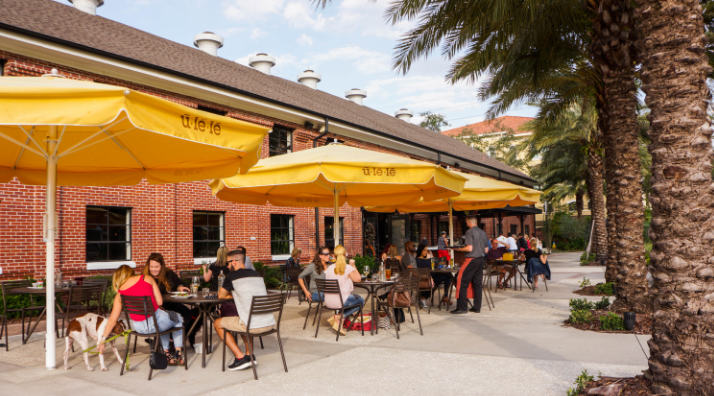 Ulele
Ulele is the sister restaurant to Tampa's famous Columbia, which happens to be Florida's oldest restaurant. The remarkable thing about Ulele is that this restaurant also features a craft brewery and award winning beer. The restaurant itself included a $6 million restoration of Tampa's original public water pump house, along with the spring that once supplied the city's drinking water.  Plus, being situated along the Riverwalk, Ulele features a great beer garden and patio making it the perfect place to enjoy a cold brew during the sunset.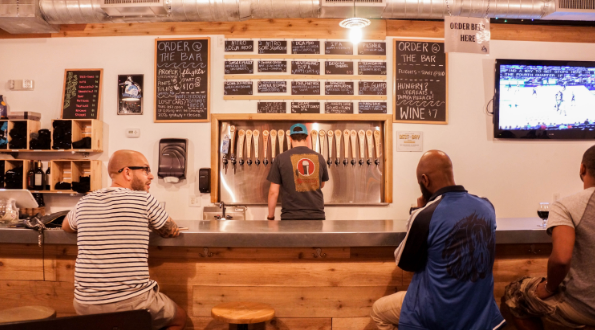 Hidden Springs Ale Works
Hidden Springs Ale Works is one of the newest microbreweries to open their doors in Tampa. With only a year and a half under their belt, they have already distributed five core beers throughout central Florida as well as have another ten special/seasonal brews on tap. Even though they don't offer 'official' brewery tours, there is a large tasting room where you can come and sample a variety of their products.  Also, on weekends a rotation of food trucks park outside the brewery tasting room and offer tasty local bites!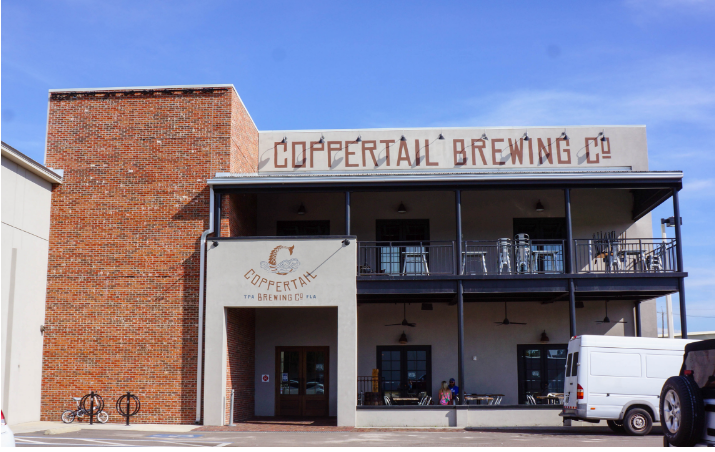 Copper Tail Brewing Co.
Located along the edge of historic Ybor City, Coppertail is one of the key players in Tampa Bay's booming craft beer movement. The brewer has made a name for itself for both the variety of its beer and the quirkiness of the art in its tasting room. The brewery itself uses state of the art technology and machinery. This allows them to "brew beer straight from their cell phone" – not that they do, but hey it's still cool.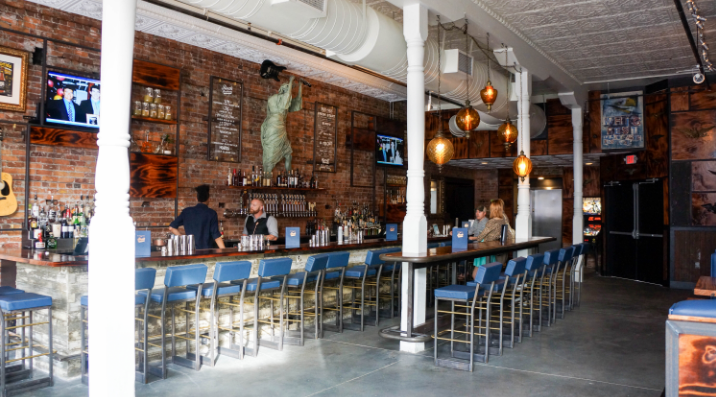 Rock Brothers Brewery
The long-awaited Rock Brothers Brewery just opened its first bar. It is the perfect addition to the historic Ybor district. Although the company has been around for a while, most of the brewing has been done offsite. Now with the opening the Ybor location the owners of the brewery are looking to combine three of their favorite things into one: a brewery, a cocktail bar, and a music venue. The music venue upstairs can fit almost 200 people. The bar downstairs can hold about the same making, therefore this a great spot to drink beer and listen to live music.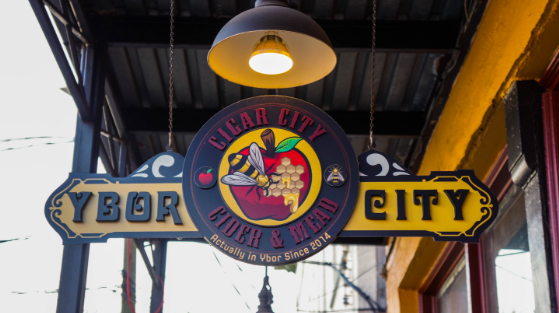 Cigar City Cider and Mead 
With Tampa's booming craft brewing industry comes this offshoot to Cigar City Brewing Co. It has a mix of hard ciders and fiery mead! Cigar City Cider and Mead holds its own with its large variety of delicious ciders. There is a great gluten free option for those who are already up to their eyeballs in hops and barley filled beverages. Want to learn how to make mead? Jared Gilbert, a winemaker at Cigar City Cider, does a class once a month and you get to take home a gallon of your very own mead!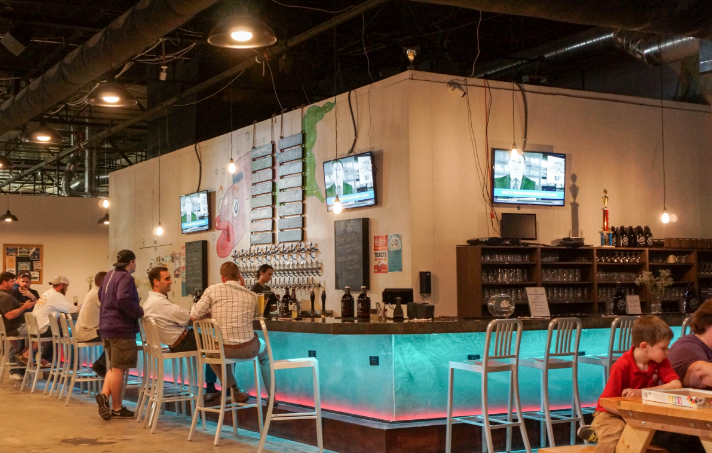 81 Bay Brewery
81 Bay Brewing Co opened its doors just six months ago and made a name for itself as South Tampa's first craft brewery. The owners aimed to create a place where people can unwind with specialty beers, foosball, ping-pong and other games. 81 Bay Brewing now distributes their four core products throughout the states. This includes their Lightning Lawyer, which is their #1 best seller. They also offer free brewery tours and lots of happy hour specials!

Latest posts by Soheila Hakimi
(see all)