Hong Kong is home to the largest outdoor, covered escalator system in the world. Beginning in the city's Central region, it runs all the way up to the Mid-Levels district. It sprawls over 2,600 ft, climbing 443 ft vertically. Footbridges link eighteen separate escalators and three moving walkways. Servicing over 85,000 people daily, the system offers a sheltered, ease of transport up the area's steep hills. Plus, it relieves overcrowding and toxic emissions on the streets below.
Hop on in Central and prepare for a visually stimulating experience! Gliding atop Hong Kong's bustling streets, hop off wherever you like. Each stop offers a selection of some of the city's best food, shopping, drinks, nightlife, culture, and more!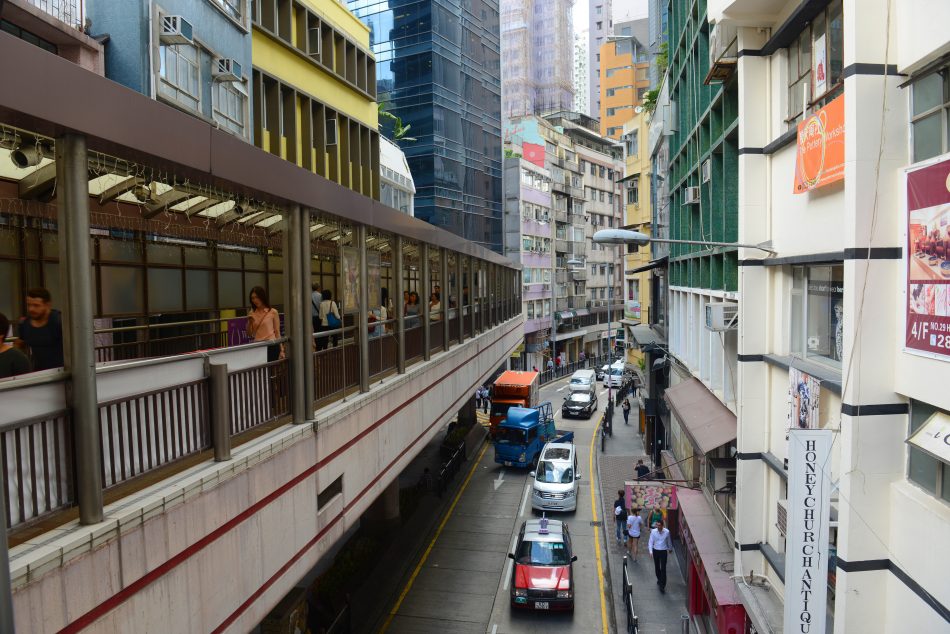 The journey straddles two districts and stretches across thousands of feet. However, from start to finish, the journey only takes twenty minutes standing still. But it's even far less if you choose to walk! The system landed itself in CNN's Top 7 Coolest Commutes in the World in 2015. However, the escalators are not singularly designed for the local commuter. The system, boasting speed and efficiency, shuttles its passengers over about twenty-two blocks. Embedded between the two districts is an area commonly known as SoHo, an entertainment hub. At each block, the escalators break, providing travelers with an opportunity to exit to the street below where excitement awaits. Whether you're looking to eat, stay or chill, or if you're just looking for tips, we have you covered!
EAT
The escalators provide access to hundreds of restaurants in the area. The system's popularity amongst tourists and locals alike has prompted competition between local owners to open along its route. Thus creating quite a vibrant and diverse food scene! The area has dozens of options for you. From cheap snacks, a three-course meal, vegetarian fare, seafood, a quick drink, or a spectacular view, it offers all.
Top Pick: Amber ($$$$), rated #2 in the entire city by TripAdvisor, Amber is the proud owner of Two Michelin Stars. Stop by for an ambient, candlelit drink with a view, or stay for the impeccably executed French cuisine. Located in The Landmark Mandarin Oriental, the place itself is breathtaking.Local Cuisine: Monogamous ($$), authentic Chinese cuisine served in a relaxed, retro-style setting, at a reasonable price point. It seves up traditional Sichuan and Peking dishes, seasoned to perfection.
Mott 32 ($$$), you can't make a trip to Hong Kong without having at least one dim sum experience! Mott 32 does a fantastic job of it. But don't be too deterred by the somewhat pricey menu, the dumplings are scrumptious and the atmosphere inviting.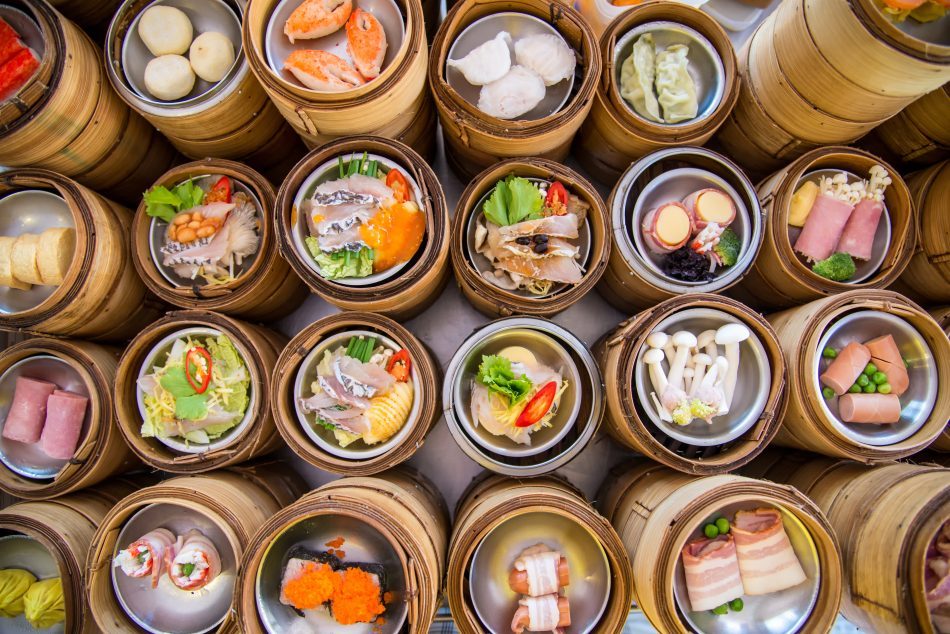 On The Go/Cheap Eats: Pret A Manger ($), grab a delicious sandwich to go, enjoy some flavourful healthy foods, or indulge in a fancy coffee. Originally from the UK, the menu items are familiar and consistent.
Chicken on the Run ($$). Here you will find fresh Australian rotisserie chickens and a variety of Australian-inspired healthy and hearty sides. While used more for its takeaway service amongst locals, the restaurant does offer a small seating area for those looking to relax in the area.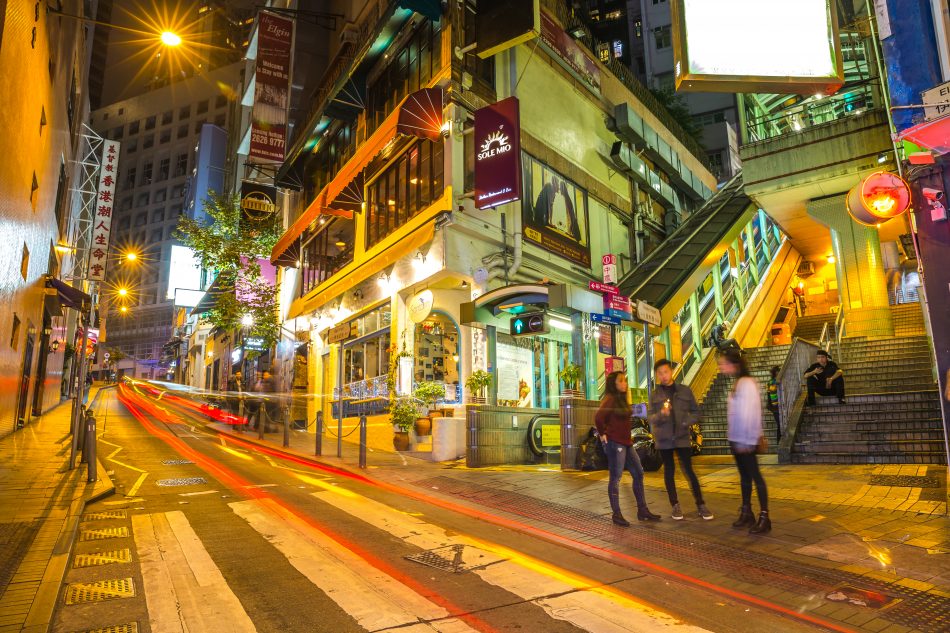 PLAY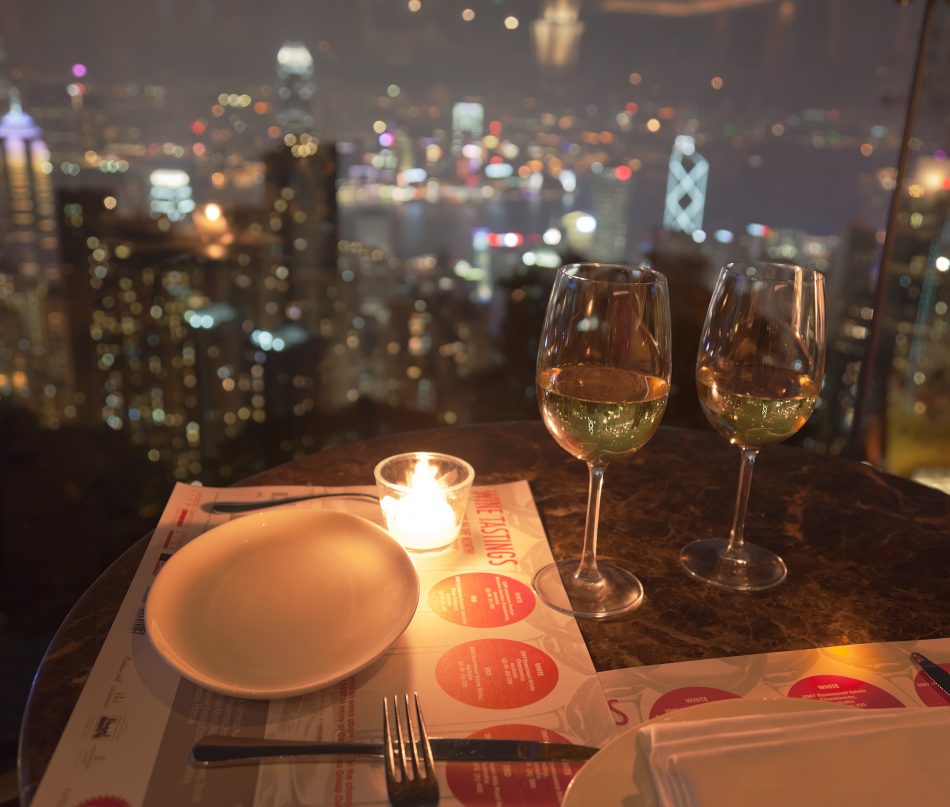 SOHO's concentration of upscale restaurants draws a more mature crowd than other entertainment hubs in the city. If you prefer to steer clear of the club scene, this is the district for you! Stop into almost any bar or restaurant along the escalators for a relaxed drink, city views, and people watching.
The escalator is conveniently nestled less than five minutes on foot from the Lan Kwai Fung District (the city's most popular bar hub). In this area, fun is in no short supply! Hundreds of bars are packed into an area only a few blocks wide and are piled high on top of each other. Enter a building and take an elevator to any floor you desire, you're likely to find a new and exciting spot. The area draws in diverse crowds from all generations, so regardless of your age, you're sure to feel at ease. The area is also home to Asia's very first full-time comedy club, The Takeout Comedy Club.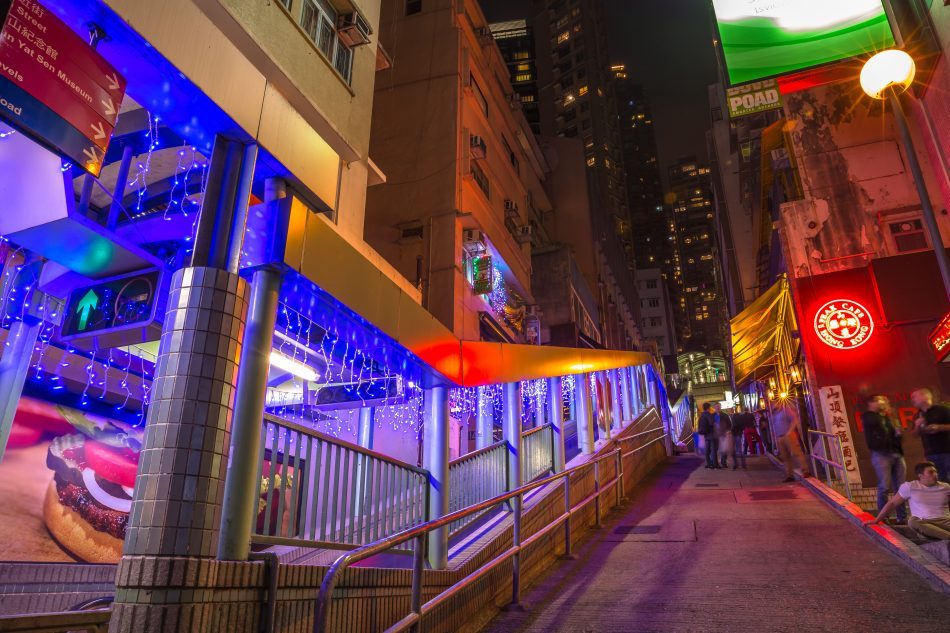 Top Picks: Exit on Staunton Street and grab a drink at the lively SOHO staple, Staunton's Wine Bar & Cafe for a sophisticated crowd. Alternately, take a short walk down Wellington Street and try out HONI HONI Tiki Lounge for creative cocktails.
STAY
Thanks to its convenient central location, the escalators line all sides for accommodation, regardless of the financial ceiling. For the traveler on a budget, SLEEEP is an interesting and geographically relevant concept. The hotel (of sorts) offers shared bathrooms and living space. It also provides an incredibly simplistic private sleeping pod for their guests, which serves as their "room." Alternatively, check out The Micro Hotel, which packs a unique charm, or Bishop Lei International House, both of which come highly rated. Bishop Lei, despite its affordable price point, is quite the hidden gem with a stunning rooftop pool overlooking the harbor.
For mid-range hotels, look into Hotel LKF By Rhombus, which has a stunning patio with views of the Lan Kwai Fung district. Or, receive a personalized touch at Ovolo Central, who welcome guests with an adorable loot bag upon arrival and provide spacious, tasteful rooms with lots of natural light.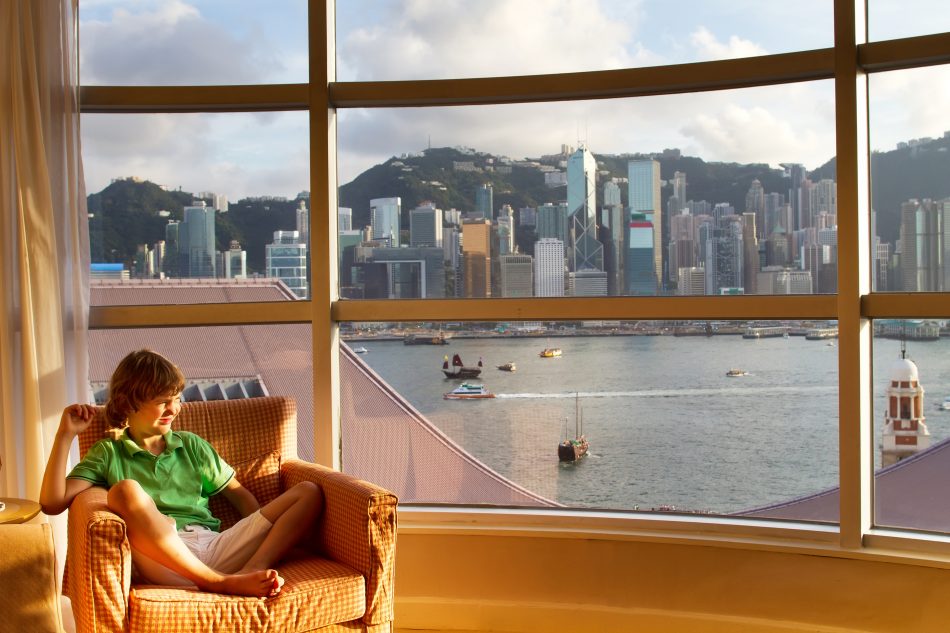 Finally, for those luxury travelers out there, The Landmark Mandarin Oriental or The Mandarin Oriental, are the obvious deeper pocket choices. Working to provide their guests with impeccable service, cuisine, and the utmost comfort, your stay here is sure to be a rich one! Or, for an even closer option, consider a room at The Jervois, an elegant boutique hotel with floor to ceiling windows and neon city views.
CHILL
Aside from all of the excitement and fun that the location has to offer, there is also ample opportunity for cultural enrichment. Soak up some history on any of the three Heritage Trails within walking distance of the escalators and enjoy some outdoors time. Also, learn about Hong Kong's medical forefather and gain more historical knowledge at the Dr. Sun Yat-Sen Museum. Or, find some spiritual mindfulness at the Man Mo Temple. The temple is a worthwhile stop for all who visit the escalators.
Regardless of your spiritual or religious alignment, the beautiful, historic building and its traditional architecture are noteworthy all on its own. Adding to this, the temple is offset by towering, modern skyscrapers on all sides, creating a remarkable tableau of new and old. This juxtaposition acts as a commentary on Hong Kong's own history, culture, and even its current social and political situation. If none of that interests you, take a little break from all of the walking and stop to relax at one of the many spas found in the area.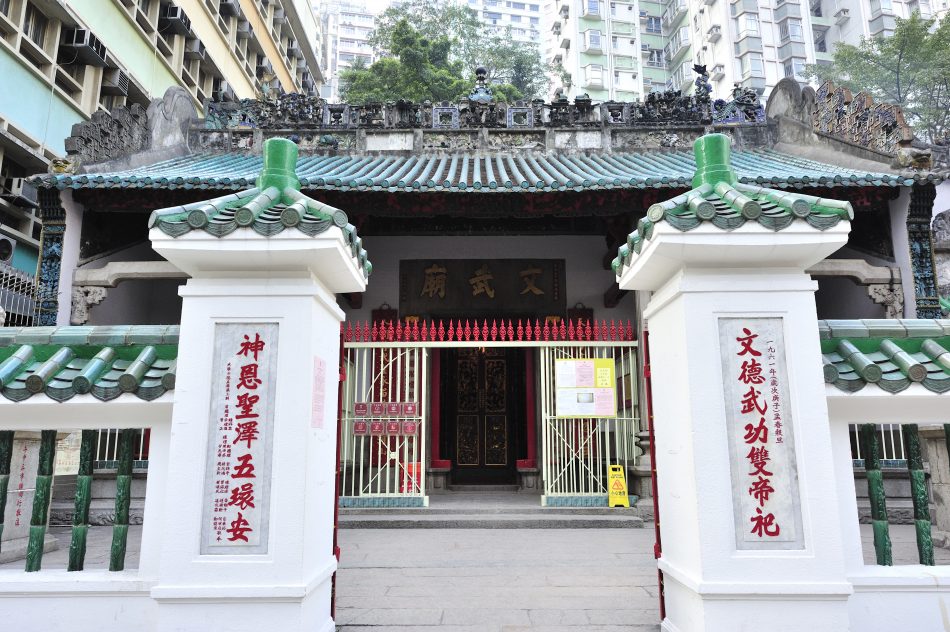 TIPS
The escalators only move in one direction at any given time (half of the day they run up, the other half they run down). Depending on the time of day, you may have to take the stairs. Wear comfortable shoes; there are 782 of them.
Chungking Express (1994) and The Dark Knight (2008) had scenes set and filmed on the site of the escalators. Both locations are accessible to the public.

Latest posts by Helen Hatzis
(see all)