You may have never heard of Abitibi-Temiscamingue, in Quebec, but this little-mentioned region is an incredible destination with so much to offer! The unique mix of Quebecois tradition, French cuisine, beautiful landscapes and true hospitality are unforgettable.
Abitibi-Temiscamingue is an administrative region in Quebec having 5 regional county municipalities; Abitibi, Abitibi-Ouest, Rouyn-Noranda, Vallée-de-l'Or, and Temiscamingue. You'll want to rent yourself a car on arriving at Rouyn-Noranda in Abitibi (just like we did!) to Ville-Marie in Temiscamingue. You will also want it so you can experience everything the region has to offer. Be sure to catch you flight on time, as flights only leave from Montreal a few times a day and you don't want to miss any time here!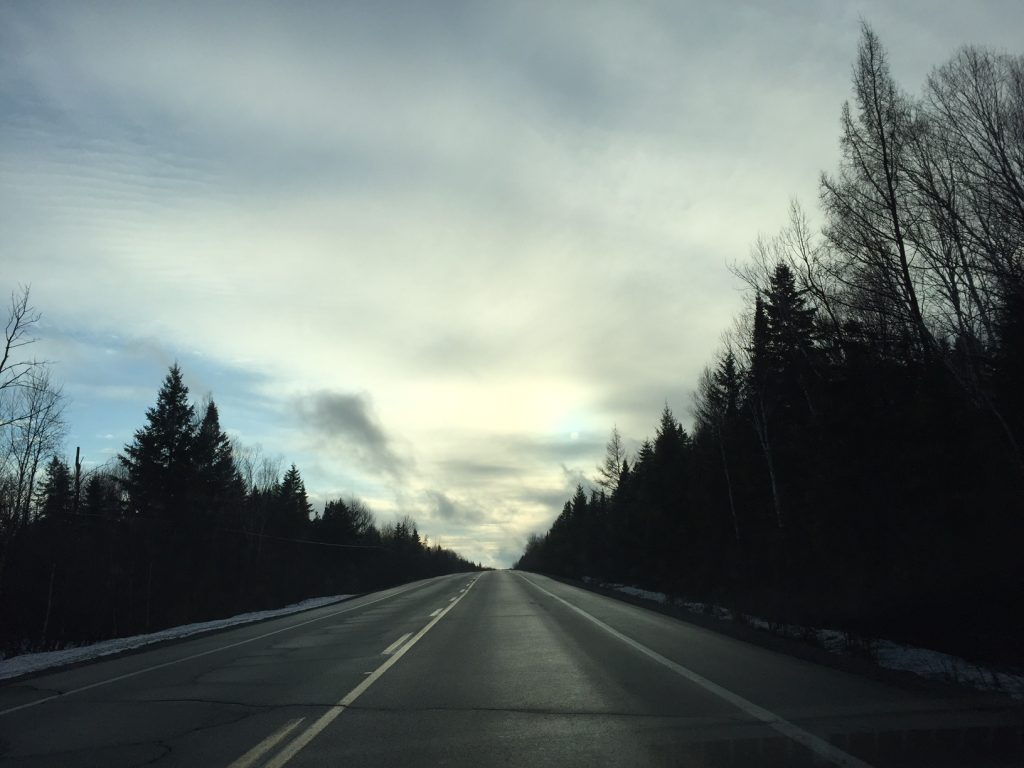 During our trip we stayed at La Bannik, in Duhamel-Ouest, and the drive there from the airport was lovely, a sample of Canadian wilderness and beauty that you just can't get in the big cities. For long stretches of road it felt like we were the only ones in the world, driving through a beautiful scenery where the land and forest went on forever, breathing the clean, fresh air of Northern Quebec.

Abitibi-Temiscamingue, Unseen Quebec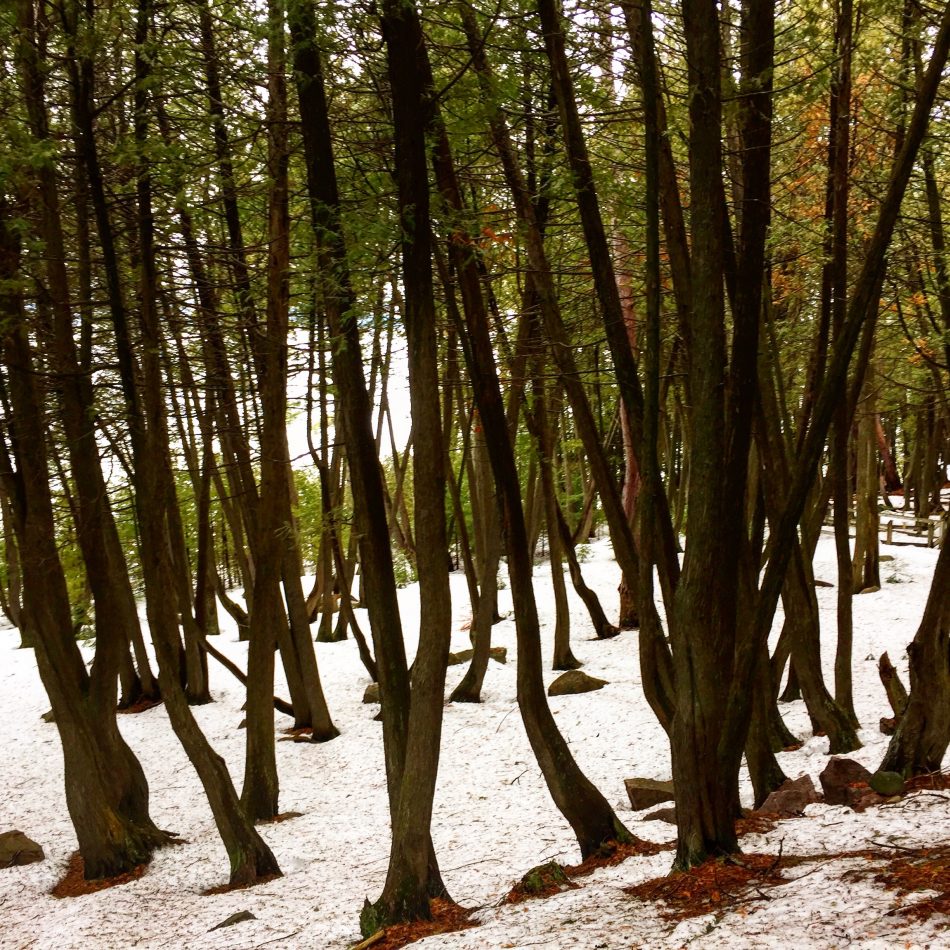 Abitibi-Temiscamingue is a place of lush, green and golden forests, with fish-rich rivers of deep blue waters. You'll get to see vibrant cities and picturesque little villages, unique in Canada and uniquely Quebecois.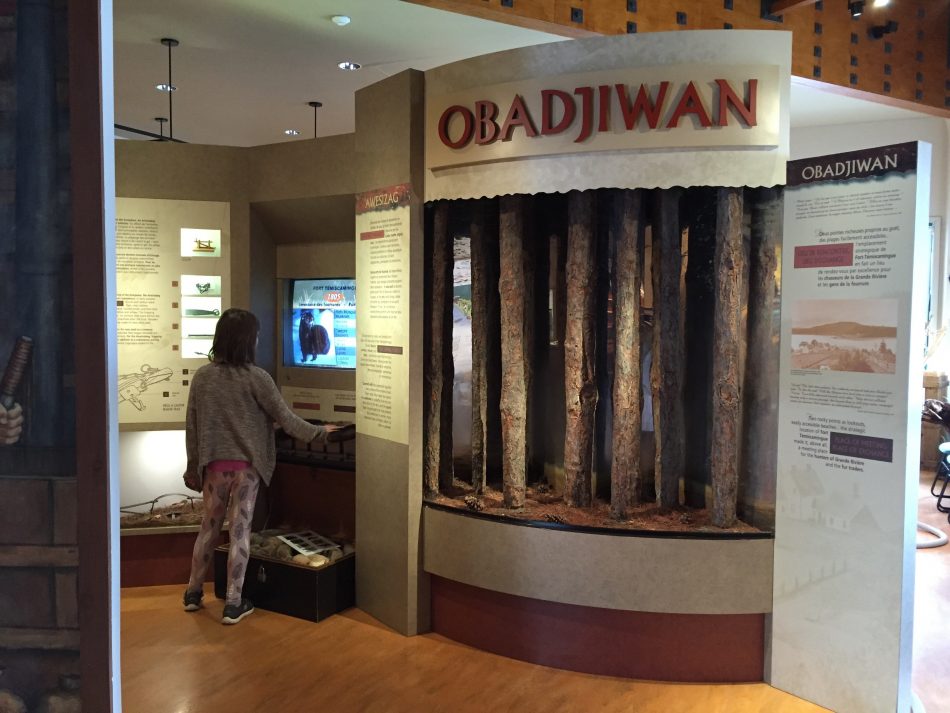 Algonquin heritage and tradition is deeply rooted in Abitibi-Temiscamingue, with an indigenous presence stretching back more than 7,000 years. The region is also home to the James Cree and Temiscamingue Nations. Their influence and contribution to local culture is unmistakable. This is one of those places in Canada where Europe and Indigenous culture coexists in a harmonious and productive way, making for a region that is magical and diverse. The region is a mecca for fishing enthusiasts and nature-lovers. It has some of the best fishing in the province, especially for walleye and lake trout, as well as stunning hiking trails and plenty of green spaces. Sailing enthusiasts also come from far and wide to sail the Harricana river, one of the waterways early Canadian explorers used to map the country.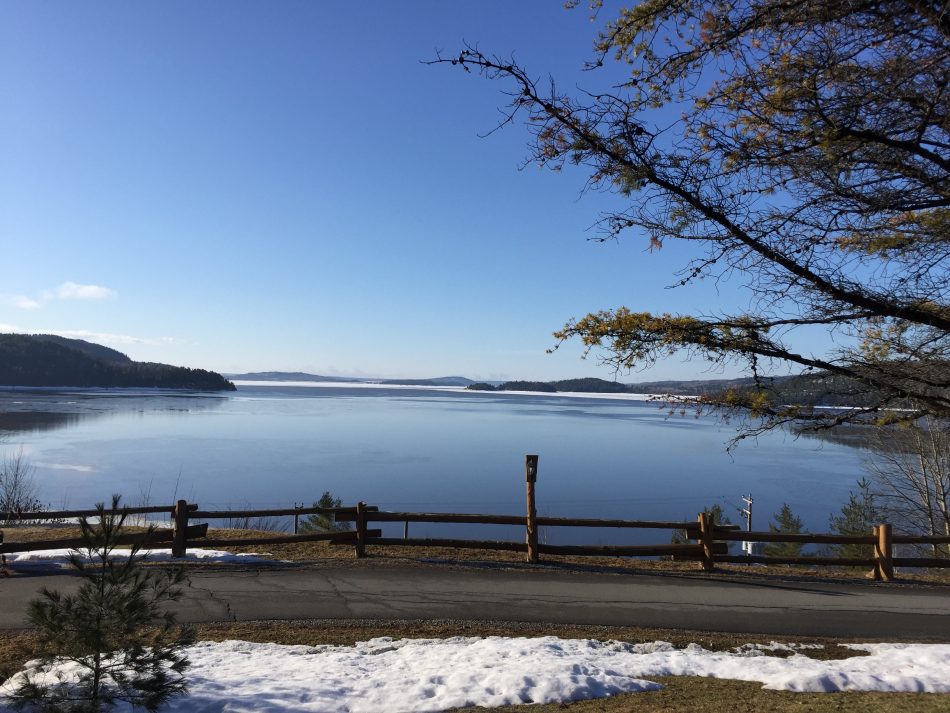 Another important reason for visiting this little-known corner of Quebec is that Abitibi-Temiscamingue is the ideal place to soak in Canadian history and tradition, a great place to get a feel for Quebecois culture. The region is full of untamed landscapes, one of the first where Europeans began to explore and settle. You can still see Canadian history brought to life in the colonial style of many of the houses, in the history of Fort-Témiscamingue/Obadjiwan and even in the local folklore and art.
What you need to do in Abitibi-Temiscamingue
While you are in the region, you are going to be treated to the best of Quebec's landscapes, people, culture, and cuisine. You will want to start with Fort-Témiscamingue/Obadjiwan in Duhamel-Ouest. The fort was a very important trading post in the 1800s, sometimes fought over by the French and British. From here you get a glimpse of colonial-era Canada as well as the stunning landscape. Fort-Temiscamingue is a great place to get a glimpse of life in colonial Quebec, where explorers, settlers, and the First Nations are still deeply rooted in the community and land. During the open season, the Fort has reenactments and exhibits about life and culture of the time. The fort is only open seasonally, so plan accordingly. They open from the middle of june (the 18th) to the beginning of September (the 8th). They do, however, take reservations in the off-season, from April to November, without the guided tour. On our tour, we were told that this fort was not only a very important strategic position but a vital trading post for settler-Canadians. In its time, a trader could have purchased a red blanket for four beaver furs or a gun for ten bear pelts. Canada, after all, supplied most the furs that Europe wanted, those that the chicest of Parisiennes wore in the early 19th century. The cedar forest near the Fort is known to the locals as the "Enchanted Forest," and it lives up to its name.Its trees are twisted in a surreal way, giving the forest an other-worldly atmosphere of magic and mystery. Try to visit on a foggy, gray day to get some incredible pictures. According to indigenous folklore, there was a little girl who lived at the Fort who liked to play her flute in the forest. The trees would sway with contentment to her music, and when the music eventually stopped (as we all must), the trees remained in their twisted dance position. This is the story our guide told us, though you might hear different versions when you ask around, as with any good local myth. There are museums and galleries aplenty in Abitibi-Temiscamingue. La Galerie Du Rift in Ville-Marie, for example, is a great choice for both modern and international art. We were hosted by Francine Marcotte, a local artist who works at the gallery and is very passionate about its development and exhibits.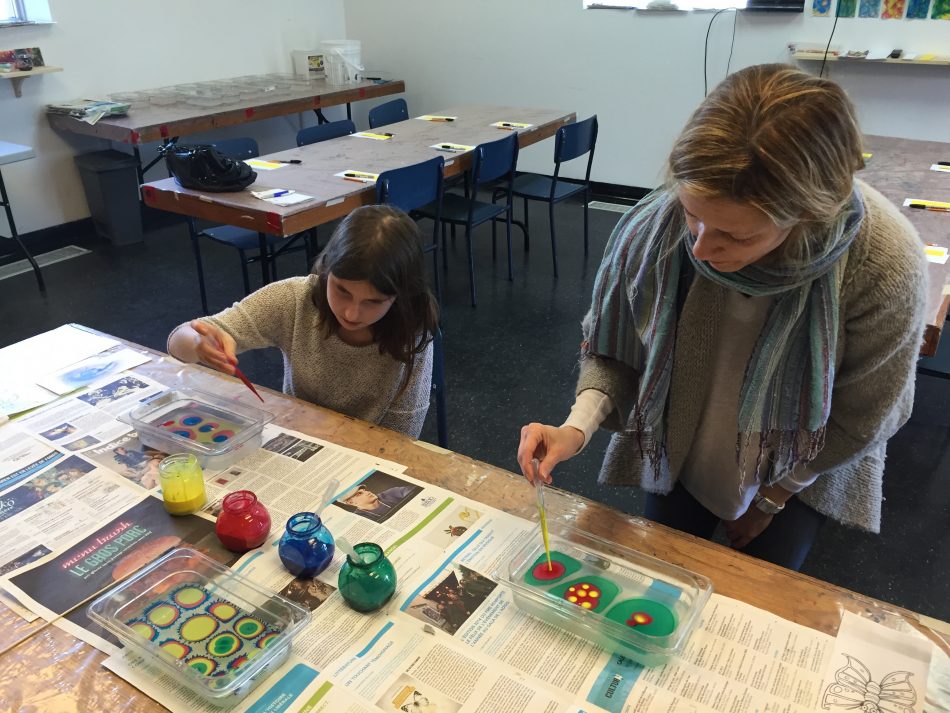 She introduced us to Suminagashi – the ancient art of Japanese Marbling. It originated as early as the 12th century, during the Heian dynasty, and it is just fascinating! it demands as much discipline and attention as calligraphy or origami, and it's just as zen. Suminagashi means "floating ink", Francine told us and showed us how white paper is marbled with water and ink to create incredible patterns and stunning colours. The small town of Ville-Marie is incredibly lovely, with a population of approximately 3,000 people. It has warm hospitality, stunning landscapes, and food that is unique to the region: a blend of French cuisine with traditional flavours borrowed from the First Nations. Its quaint little avenues and beautiful houses are unforgettable, nostalgic of a more rustic past but well-kept and orderly.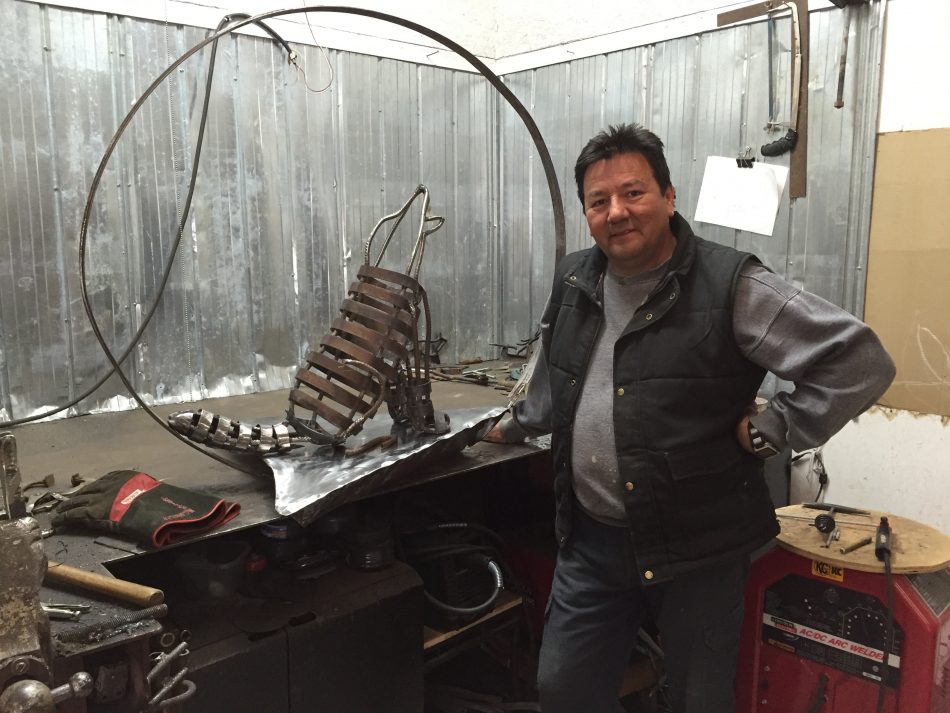 While we were in Ville-Marie we had the opportunity to meet a celebrated indigenous artist, Karl Chevrier, whose metal statues are famous in the region. He is from the Timiskaming First Nation, and told us how the Algonquin, James Cree and Timiskaming Nations have influenced and shaped local art. He shared his art and process with us, taking us for a tour of his impressive studio. The Fossilarium, in Notre-Dame-Du-Nord, has an extraordinary collection of ancient remains that you won't want to miss. It opened 20 years ago and it's a local favorite. The proprietor and our gracious guide, Andree Nault, is very passionate about her work. She has gone as far as applying to UNESCO to recognize Lake Temiscaming and Rift Valley as a Global Geopark. The lake itself was much more tropical in prehistoric times and hides, to this day, lots of secrets and remnants from the past.
The Malartic Mineralogical Museum is another point of local pride. It shows lots of the minerals that make the region so rich and give it its name, the Vallee d'Or. But more than this, they want to show its visitors the heritage and importance of the mining industry and mining in the region. It was central to the development of Abitibi-Temiscamingue and has been at the core of its economy for a long time.
Where to Eat and Shop in Abitibi-Temiscamingue
One of the best things about Abitibi-Temiscamingue was the food, hospitality and shopping. We met with locals who own and run their business to hear their stories, try their cuisine and get the best tips for the region.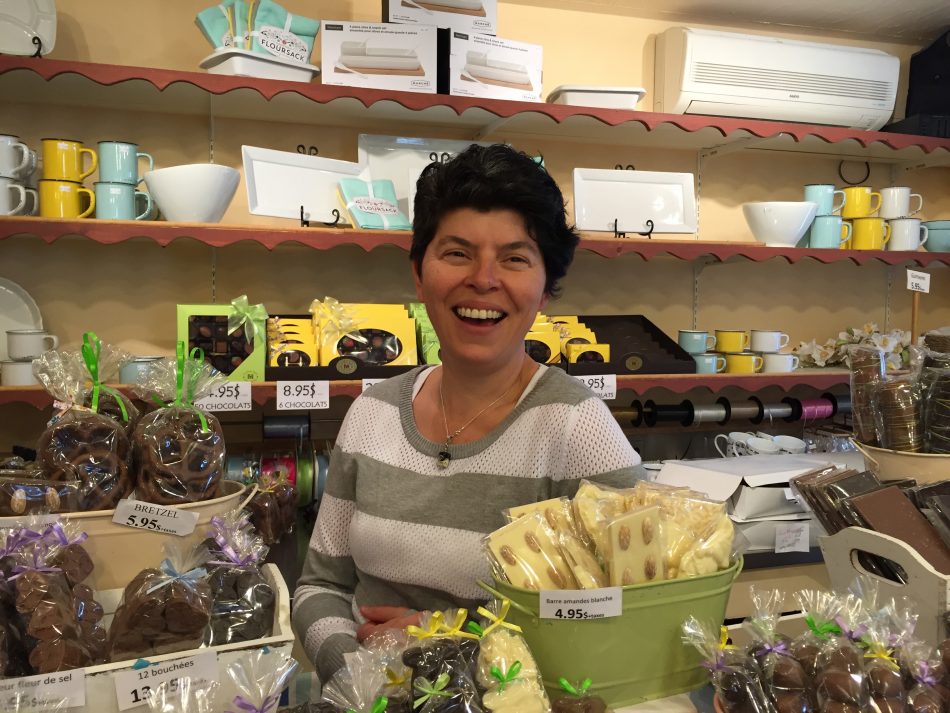 Line Descoteaux, who owns Chocolats Martine in Ville-Marie, gave us a tour of her shop and the chocolate-making factory within the building. She has owned it for 20 years and has 20 people on staff, all women except for one man. They hand make and hand wrap the chocolate in its very recognizable packaging. And they are delicious! Soft and creamy, it has nothing to envy of Switzerland's master chocolatiers.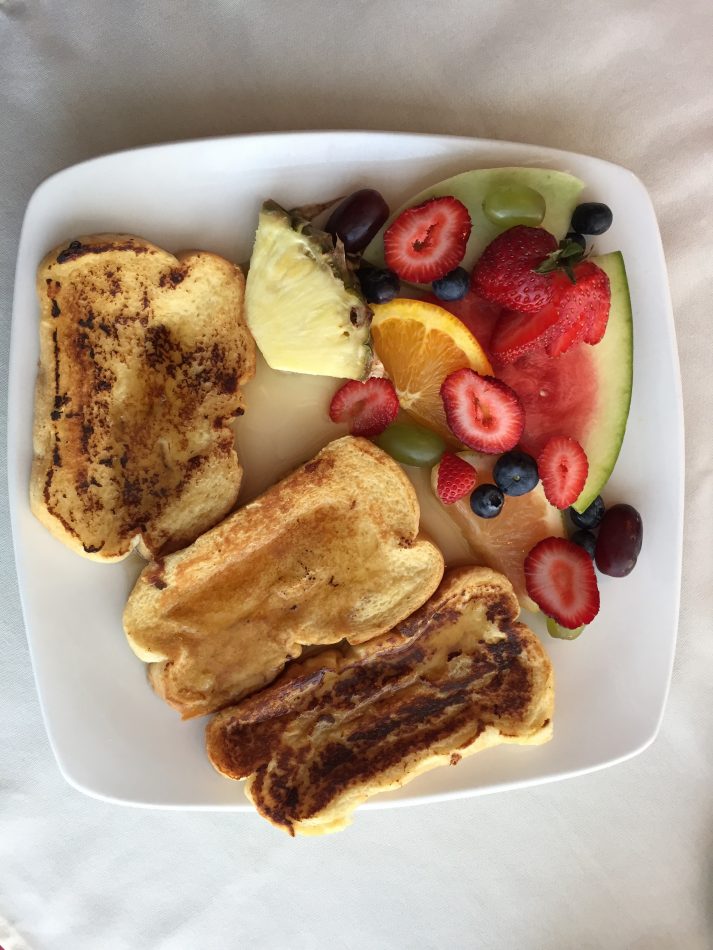 The Eugene Auberge-Bistro is another local jewel you just have to visit for breakfast, lunch or dinner. Its run by a husband and wife team and they bake the bread every day as well as the smoked meat that is served at their delicious bistro. The locals come from all over the region for smoked meat sandwiches. And when we say delicious, we mean it! They use local produce and love what they do. They also have roomy and down-home accommodations, for which they've won local recognition.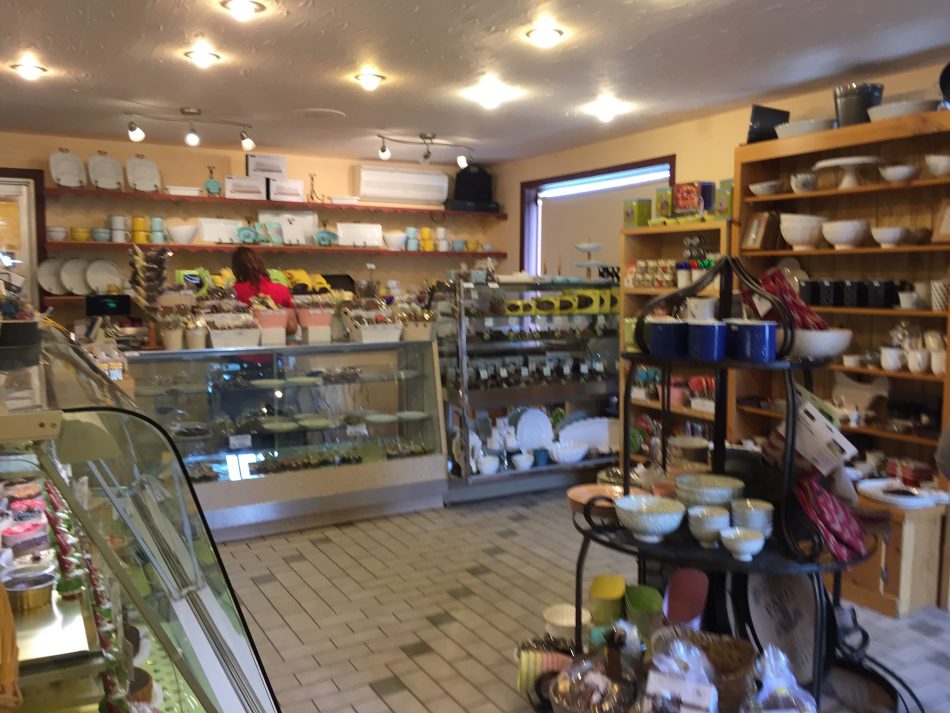 Each little village and city in the Abitibi-Temiscamingue region has great shopping, usually along its main street. Of course, you won't find giant malls or factory outlets, but rather local trade in which local products and crafts are at the center of everything. Artisanal foods and crafts are fantastic, often based on native iconography and culture, but certainly not limited to it. You can buy memorabilia as well as any daily necessity you might need, likely at a lower price than you are used to in big cities. You just have to try the local brews and wines, cheeses, baked goods and honey: they are just amazing, and you'll be supporting the region's economy as a small repayment for the incredible beauty and hospitality of the place.
The Best Festivals and Events in Abitibi-Temiscamingue
Abitibi-Temiscamingue also boasts some of the most memorable, tastiest and rowdiest festivals you could attend. Festivals and events take place throughout the year, so you'll have a great time, summer or winter. The Guitares du Monde festival, for example, brings music from all over the world to Abitibi-Temiscamingue. The Forestier de Senneterre festival, in contrast, is a great meeting of lumberjacks and wood-enthusiast, with competitions for medals in the able use of saw, ax, and chainsaw. Feats of skill, strength, and craft or international string music in the streets! The Pow-wow de Pikogan is also a great time. You can see the vibrant Algonquin tradition of the region by taking part in ceremonies, the dances, the games, and competitions. You'll want to see the traditional dress, dances, and sports, and eat like there is no tomorrow! The Festival d'Humour, as you might imagine, is a festival for street performers and comedians. It has stand-up, live performances and street acts from the region, a great way to get a feel for the local culture. If that isn't quite your taste, there are also the Rodeo du Camions, the Pyromusical festival, and the Foire Gourmande. Great cars and trucks at a rally, fireworks and great music on stage and the most luxurious of gourmet cuisines all within a few weeks.
Exciting Outdoor Activities in Abitibi-Temiscamingue
Collines Kekeko, the beautiful hills of the Rouyn-Noranda, are a great place to take the family or group for a beautiful hike and picnic. They are quiet and picturesque, a remarkable place to see the fall colors.  After that, you should visit the renowned Refuge Pageau, a wildlife shelter and rehabilitation center that takes in wild animals who have been injured or fell ill. Some are released back into the wild once they are better, while others stay to be taken care of by the Pageau family. The refuge is famous for its founder, Michel Pageau, who, some say, talks with wolves. You also can't miss the Parc National D'Aiguebelle, a place of almost indescribable beauty and wildlife. You can go for a long hike, exploring or camping below the undimmed stars. The National Park D'Aiguebelle is an incredible part of Canadian Heritage that you shouldn't put off. Abitibi-Temiscamingue offers snowmobiling on some of the most amazing trails you've ever seen. You can go skiing, snowboarding or even ice fishing throughout the region at small resorts and fantastic slopes. During the warmer months, Abitibi-Temiscamingue has great canoeing trips as well as kayaking and boating. The region is an excellent place for hiking and exploring, with wildlife and landscapes that demand lots of pictures. Agrotourism is pretty big in Abitibi-Temiscamingue too: the local farming community loves visitors as much as they love showing off their amazing work. Sample local products and take some home, tour the farms and even stay a few nights. Abitibi-Temiscamingue farmers produce lots of amazing things like honey, bread, cider, chocolate, wine, cheese, fresh produce and lake-caught fish.
Where to stay in Abitibi-Temiscamingue
Abitibi-Temiscamingue has a place that fits all tastes and budgets. One of the great advantages of this rural region is that prices are lower than those in famous touristic centers. Besides having great places to stay, there are lots of camping sites and RV parks so that you won't be short of options.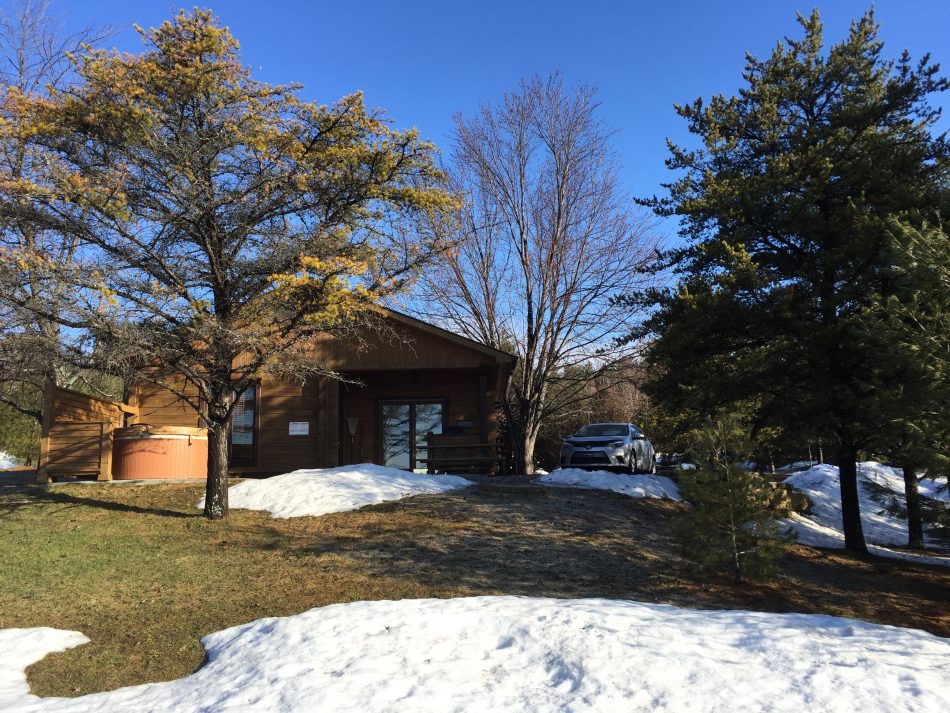 La Bannik, in Duhamel-Ouest in an excellent place for those who want to stay somewhere beautiful and traditional. This is the place to get a feel of the local culture. The views, food, and atmosphere are warm and comfortable. The hotel's beautiful cottages look over the lake, where you can go water-skiing or boating. La Bannik also happens to be within walking distance of the Valle-Marie golf course and Fort-Témiscamingue/Obadjiwan. La Bannik is just stunning. It is family owned, and they put a lot of attention into keeping it pristine and beautiful. They offer camping and RV grounds, but they were kind enough to host us in one of their fantastic cabins overlooking the lake. Besides the incredible view, the comfort and the amenities we also had an outdoor hot tub which we enjoyed to the fullest. April is a fantastic time to visit, mild but in all likelihood with some of the snow on the ground. A fantastic breakfast is served every day in the main building, leaving you free to enjoy your day and head out in the evening to see the region. The owner prepared a fire for us in the afternoon, which was just a lovely way to cap off the night.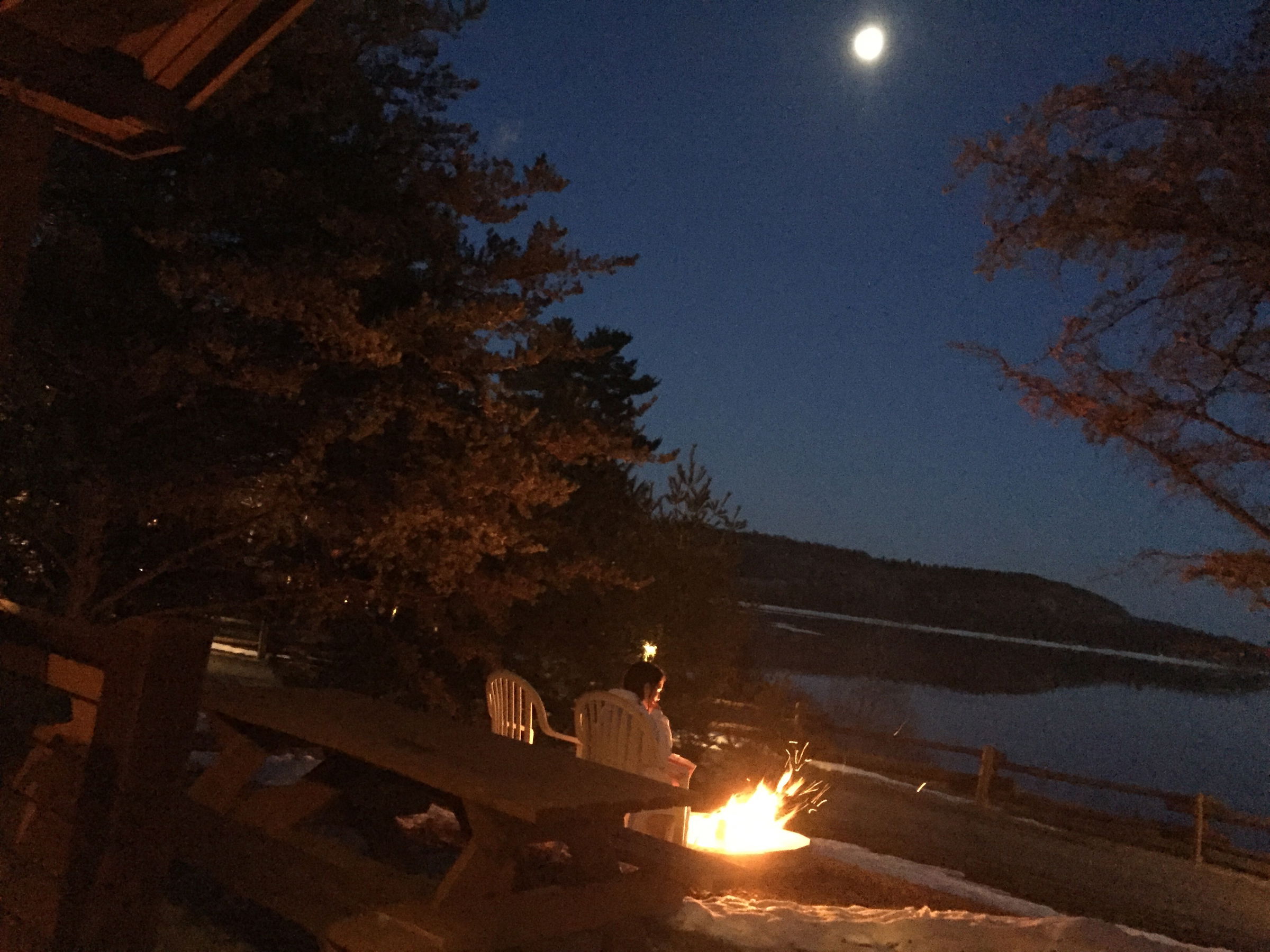 The Hotel Forestel, in Val-d'Or, is also a great option if you want comfort and quality. The Forestel has a more modern feel and atmosphere. It's a perfect place to stay to enjoy the festivals and nightlife, to see the region by car or bicycle. The Forestel is also a fantastic place to hold conferences and meetings.
The Hotel Gouverneur Le Noranda, in Rouyn-Noranda, is an excellent place for those looking for a more luxurious stay. It's just minutes away from the Maison Dumulon and the beach on Lac Noranda. They have a fantastic wine bar and grill restaurant too, so you won't have to go far for a great evening.
So come and get a taste of the unseen Quebec, a place of long-standing tradition, deep historical roots, amazing people, and amazing landscapes. Abitibi-Temiscamingue has everything you could hope for, from cuisine and culture to Canadian heritage and wild landscapes!
Latest posts by Helen Hatzis
(see all)