This Amsterdam vega restaurant called Mediamatic Eten nails social distancing. They made small greenhouses so diners can enjoy a meal while social distancing.
Cosy and quaint.
This forward-thinking concept that is in testing mode and has yet to be approved by the necessary governing bodies, is a good start. As diners enter the establishment, they are seated inside one of the 'Serres Séparées'—what they call the new glass concept houses— which can accommodate one or two people comfortably. Adding a third is doable but tight. A long wooden plank is used to serve to help follow the 6-foot distance social/physical distancing protocol. And, the servers wear gloves and face shields.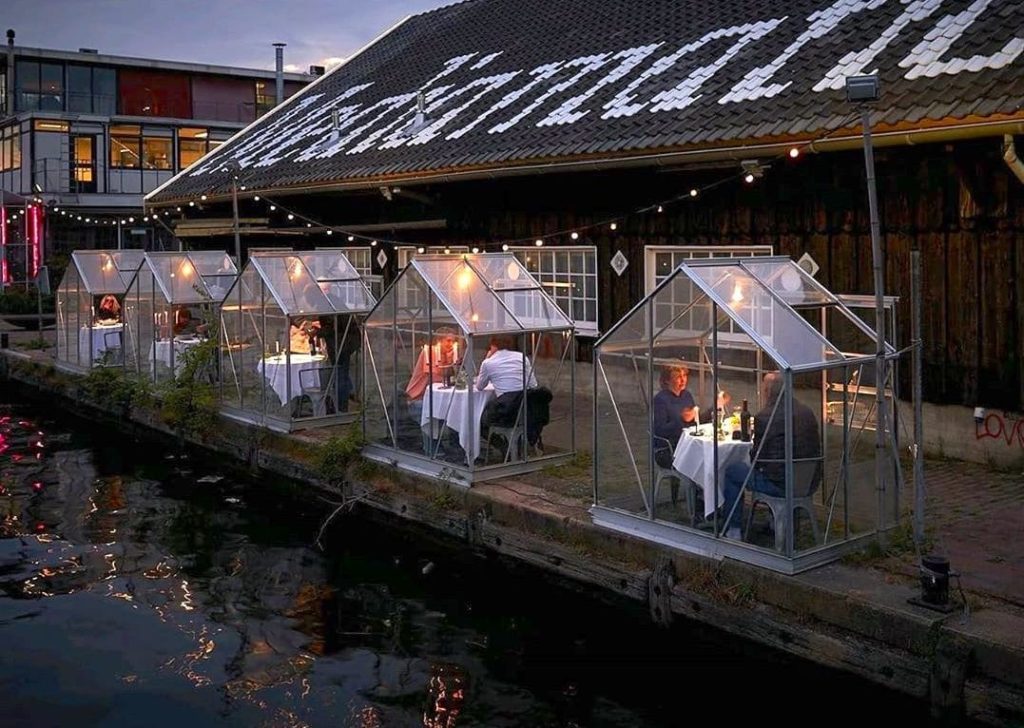 The Netherlands has more than 42,000 confirmed cases of COVID-19, according to Johns Hopkins University.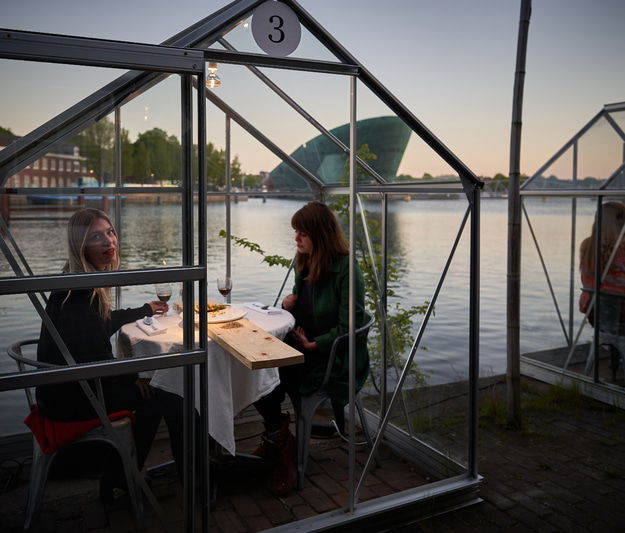 Diners are loving it!
"It's super cozy, it's really cozy, it's nice and the food is delicious," diner Janita Vermeulen told Reuters.
At this time, they offer private dinners that consist of 4-course meals. The cost is €100 for two people. They did a preliminary run for family and friends and have taken reservations for the May through to June at this time. The restaurant has reported that they are sold out. However, should government measures halt their plan, they will offer a full refund.
Residents and tourists alike cannot wait to enjoy Amsterdam's narrow streets and its networks of stunning canals. And of course, one of its little cafes or restaurants.
Latest posts by Helen Hatzis
(see all)