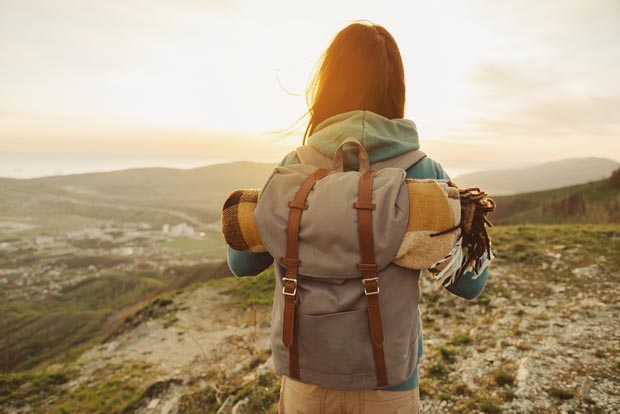 Heading out to see the world can be very hard on a tight budget. To do it, you'll need to grab your backpack, your favorite pair of running shoes and the best deals out there. These are some of the best countries to visit as a backpacker, places where you can live on as little or less than $20 per day – a backpacking budget. Now is the time to take the leap!
The best places to live on $20 per day
Nepal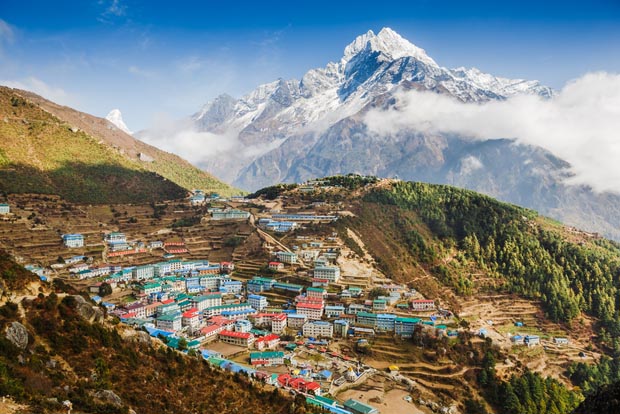 Nepal is one of the most popular options for backpackers, students, mountain climbers and even spiritualists. It has been a very cheap destination for years because of its global popularity and size, so there are lots to do on a budget. It is also a great place to venture into India and Tibet.
You will find something for everybody in Nepal: you could go to Mount Everest to climb its feet, to the border with Tibet and India in search of religious experiences, shop in Birgunj, the commercial capital, or even go to Lumbini, a holy site for Buddhism and the birthplace of Lord Buddha.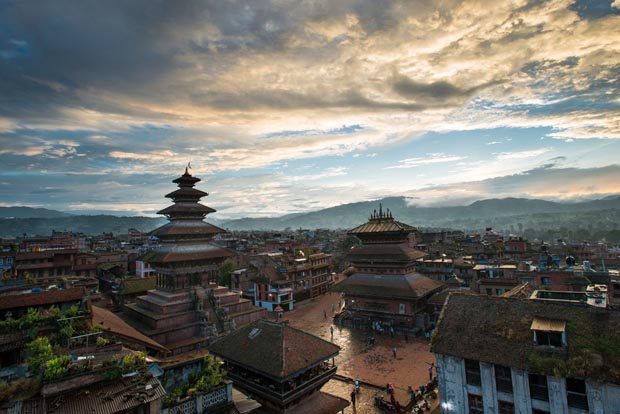 Trekking through the Himalayas can be challenging, of course, but the trails have plenty of lodges, stops and even restaurants where a tight budget would go a long way. This is an opportunity to see the world's most beautiful and inspiring landscapes you shouldn't miss!
Cambodia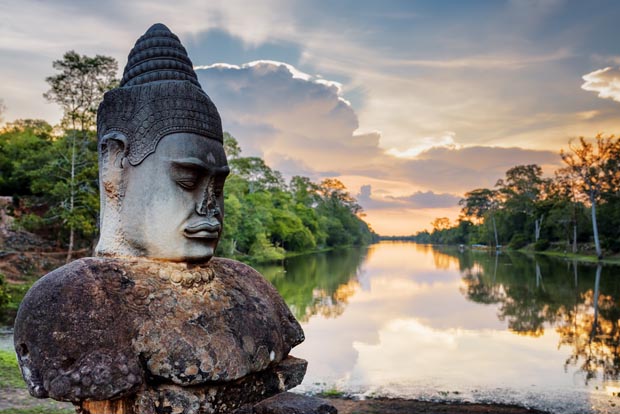 Cambodia is one of the most rewarding trips out there. Beaches, beautiful cities, great food and historic sites. You may be drawn in by the impressive ruins of Angkor Wat, in fact, but you will find it difficult to say goodbye once you've arrived.
Cambodia is one of the few countries where you can still find hotel rooms for as little as $3 a day, or sit on a beach without the crowds and vendors of the more well known (and expensive) beaches of Thailand and Vietnam. With a decent budget of $20 per day, you can eat like royalty, vacation like the rich and see the most beautiful beaches on top of Angkor Wat!
India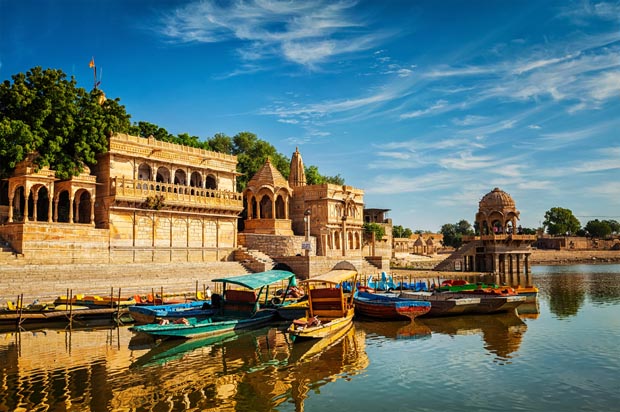 India can be the perfect place to live on $20 or less. Few countries in the world have its incredibly diversity, history and culture. If you can live without some luxuries, like hot water or air conditioning, you will be able to see some of the most fantastic, ancient and beautiful sites on Earth.
You will be able to find good hotels and hostels in all of the major cities, all reasonably priced because tourism is so important.
From there you can take the iconic train routes to cities like New Delhi, Goa, Mumbai, or Kolkata – only to name a few of dozens! You will eat some of the most delicious food ever, see some of the most inspiring sights around and visit some of the most important historical places, like the Taj Mahal, for a handful of dollars.
Thailand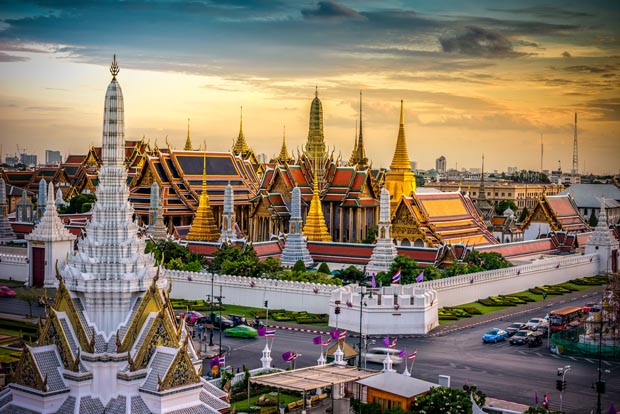 Thailand is particularly well suited to the backpacking budget. This is where you want to go if you are looking for a beach vacation for as little as $20 a day. This is also where you want to go if you are looking for night-life, great food, city culture and ice-cream.
On a basic budget, you will be able to find good rooms with shared bathrooms, lots of fantastic street food and plenty of activities. When the beach has you all sunned-out, you can enjoy Bangkok's exciting nightlife or walk around its beautiful Buddhist temples in search for inspiration.
Sri Lanka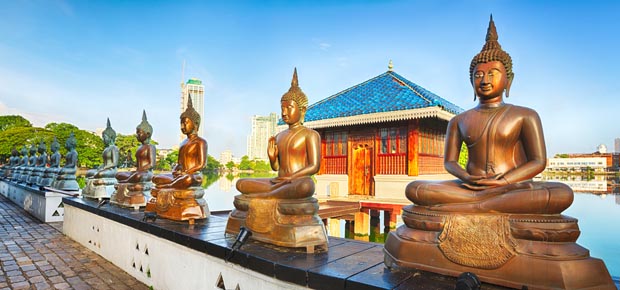 This sublime island is a haven for backpackers and students on a shoestring budget, given a little haggling and research. Your $20 per day budget will be enough to get you good rooms in a hostel, to move around in the public transportation system and to eat at local cafes and stands. All it takes is a little determination to find them, as the country's booming tourism industry has seen a great increase.
Sri Lanka has many beautiful natural parks, important archaeological sites and pristine beaches that compare to Thailand or Cambodia. You can also find a great meal or show in the city, using your budget wisely to soak in the culture and color of the island.
Peru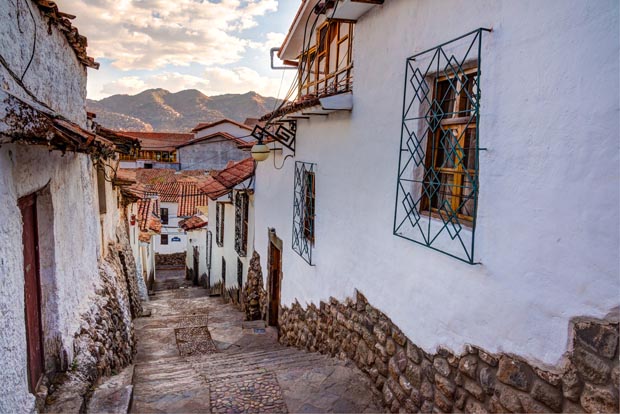 Peru is a great place for the inexperienced backpacker: once you have arrived in Lima, you could find yourself heading down the Andes towards the sea, to eat ceviche and bask in the sun on a beach, or trekking up the Inca Trail to the city in the clouds, Machu Picchu.
Your $20 a day budget will get you some fair accommodations, particularly outside the city. It might cost you as low as $5 per day. With the remaining $15, you'll be able to eat well and even entertain yourself. While backpacking in Peru can be unpredictable, you will surely find yourself somewhere amazing with a group of new friends.
You might find it useful to learn a little Spanish, too, since the locals are not likely to know any English outside of Lima.
Costa Rica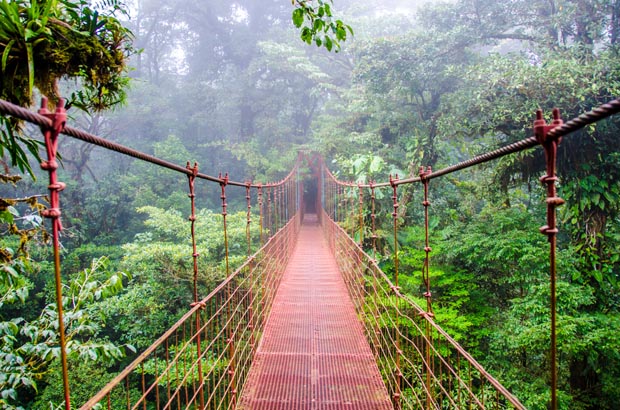 Despite its reputation as an expensive Central American destination, Costa Rica can be managed on that tight student budget. It is one of the most beautiful places on the planet, a country of rainforests, beaches, mountains and beautiful towns.
It's a matter of planning and budgeting: find the cheapest hostels (with good reviews) that cater to young people. Move around in public transportation, avoiding taxis and the like. Eat where the locals do, sometimes called 'sodas,' so that you don't pay twice as much at places that cater to tourists. The budget for certain things, too, that should not be left out: the biodiversity of Costa Rica's natural parks is simply stunning!
Nicaragua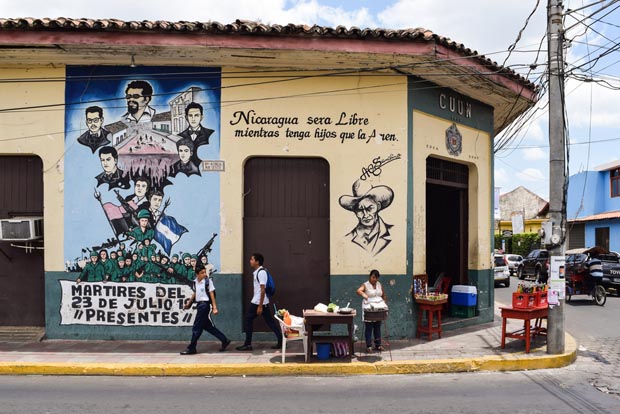 The best time to travel to Nicaragua is between December and February: you can get away from the cold of winter and arrive at a beautiful 90 degrees Fahrenheit. Nicaragua's natural parks and beaches are as beautiful as Costa Rica's and is even close enough that you could still visit the island by boat.
Nicaragua is the perfect place for a $20 budget, offering not only warm beaches and great cities but also active volcanoes, natural reserves and coffee plantations. Hostel rooms, with shared washrooms, can be found for as little as $5 a day. This leaves you free to take in the food and culture, visiting places like Granada and San Juan del Sur.
Morocco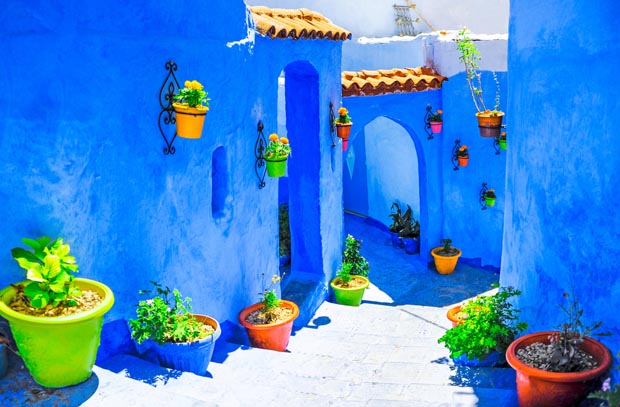 Morocco is another great option for the savvy traveler. It can be quite expensive if you are not careful. This is because tourism in Morocco, particularly in Marrakesh, has become a booming industry. But with some planning, haggling and exploring it can be done!
Explore a little when it comes to food, for example. The same plate that might be $12 in popular touristic areas and squares is worth a fraction of its price a few streets away. The trick is to eat where the locals eat, armed with a phrase book or a little bit of the local language to help you. In this way you can see the sights, take the tours and eat the tastiest of traditional foods. Haggle with vendors, plan ahead of time and compare your prices!