Paris has always been a place of inspiration for artists around the world. Shakespeare & Company, an iconic bookstore with roots going back to the 1920s, was involved in creating some of the greatest work of the 20th century. With new releases as well as second-hand books from a past time, this bookstore will knock the socks off of new readers and matured ones alike.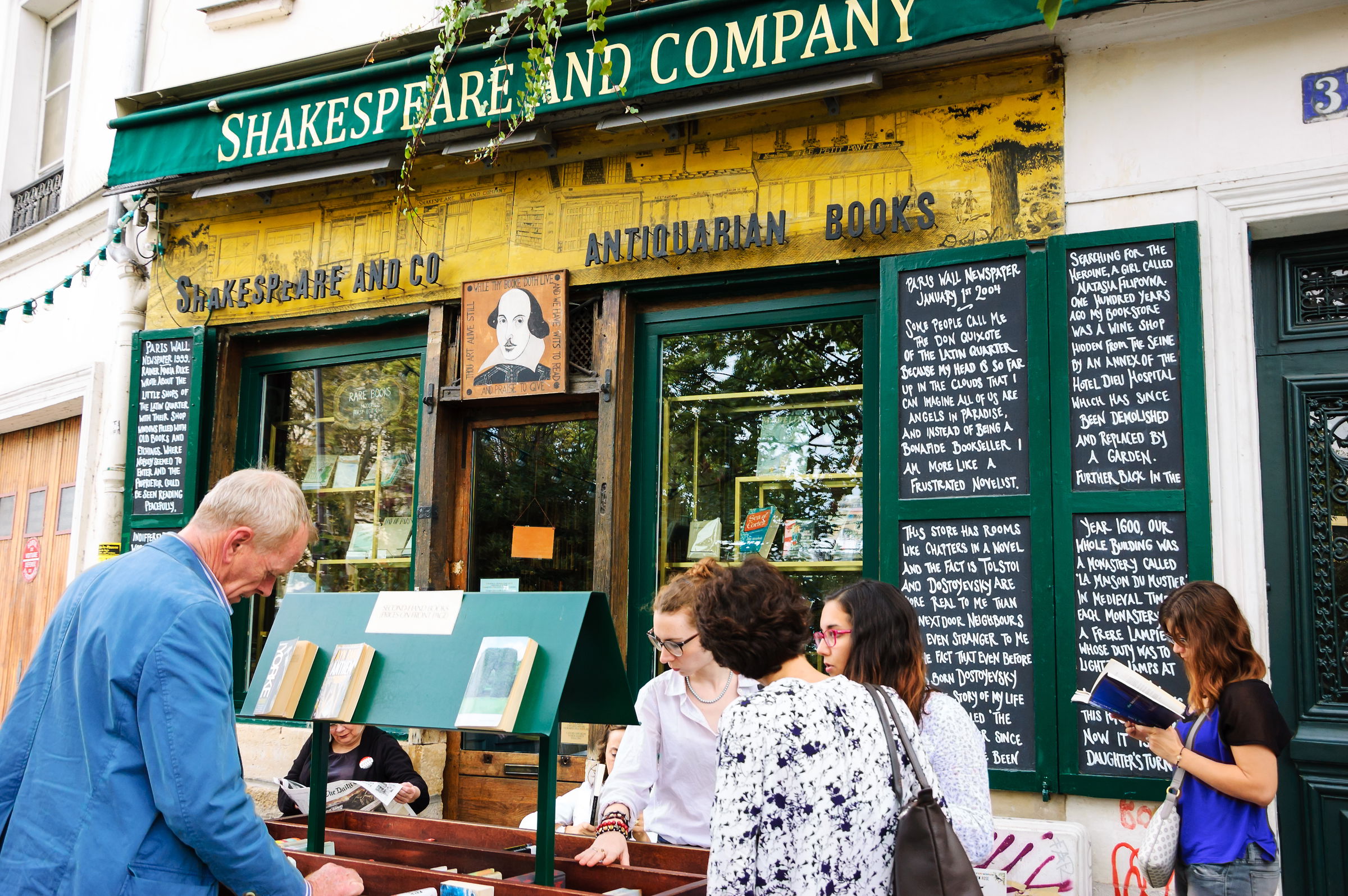 What's So Special About This Place?
An American woman named Sylvia Beach first opened Shakespeare & Company in the 1920s. Do names like Ernest Hemingway or F Scott Fitzgerald ring a bell? The most influential writers of the 20th century not only got their start here but called it their hangout spot too. She pushed for the publishing of their books, gave them advice and called them her friends. Though the bookstore did close down in the early 1940s, by the 1950s another was opened as a tribute to the iconic place where it still stands today. In the 50s, writers of the beat generation frequently visited to collect their thoughts, sleep, and hang out.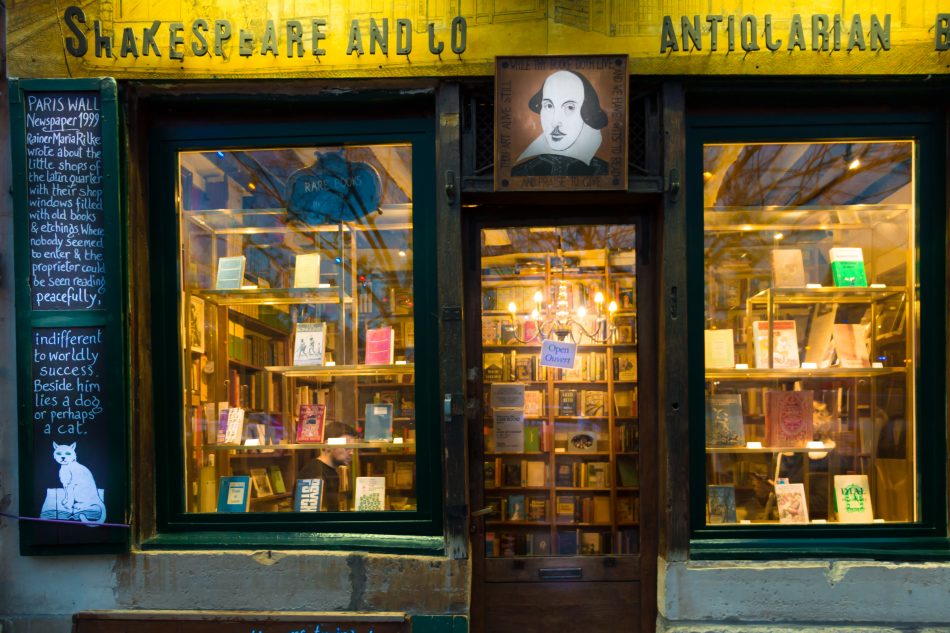 George Whitman is the name of the man who reopened the bookstore in the 1950s. He decided to give aspiring artists and homeless travelers a place to stay in Paris for exchange for working at the bookstore. Today, this offer still stands. More than 30,000 travelers have come to work in exchange to stay.
Travelers from all over the world come to Paris to read books, write their masterpieces and play on the piano upstairs at this bookstore. Pictures are not allowed to be taken upstairs not to distract the readers and writers, but you're too busy looking around to snap anything anyways. Shakespeare & Company's motto: "Be not inhospitable to strangers lest they be angels in disguise," is written above the entrance to the reading area where many travelers spend their time.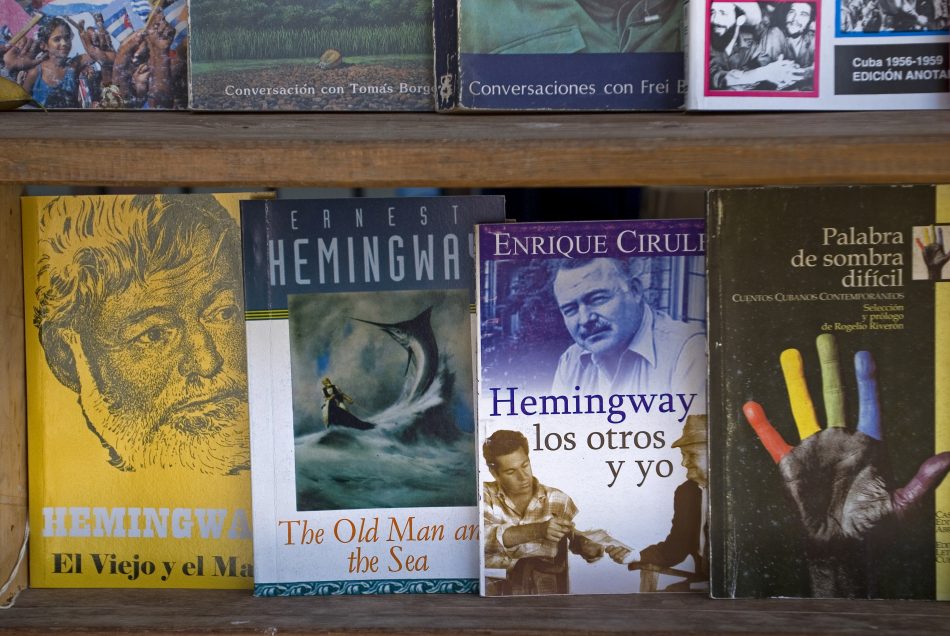 What Goes on Here?
Shakespeare & Company has a cat, a typewriter from the 1920s and notes from travelers that date back to the 1960s. There are tons of nooks and crannies to discover. The inviting atmosphere makes you want to stick around forever. "Give what you can, take what you need," is one of many quotes written on the walls.
Even though the bookstore is full of Paris' nostalgia, it still takes modern day art very seriously. Shakespeare & Company have a variety of events going on each week. Events include poetry readings, visits from famous authors, writing and photography workshops and acoustic performances. This bookstore has maintained the excitement that lies in creativity and storytelling.
When you purchase a book, you're buying a souvenir too. The cashier stamps the inside of your book with the store logo and gives you a free bookmark. Once you've got your book, an adorable self-titled café is in the building next to you. The Shakespeare & Company Cafe features primarily vegetarian and vegan food.
Take a walk by the bookstore on an evening stroll. You can see lights on in the upstairs of the bookstore. The travelers are seen hanging their cigarettes out the window and basking in the iconic literature that lives around them.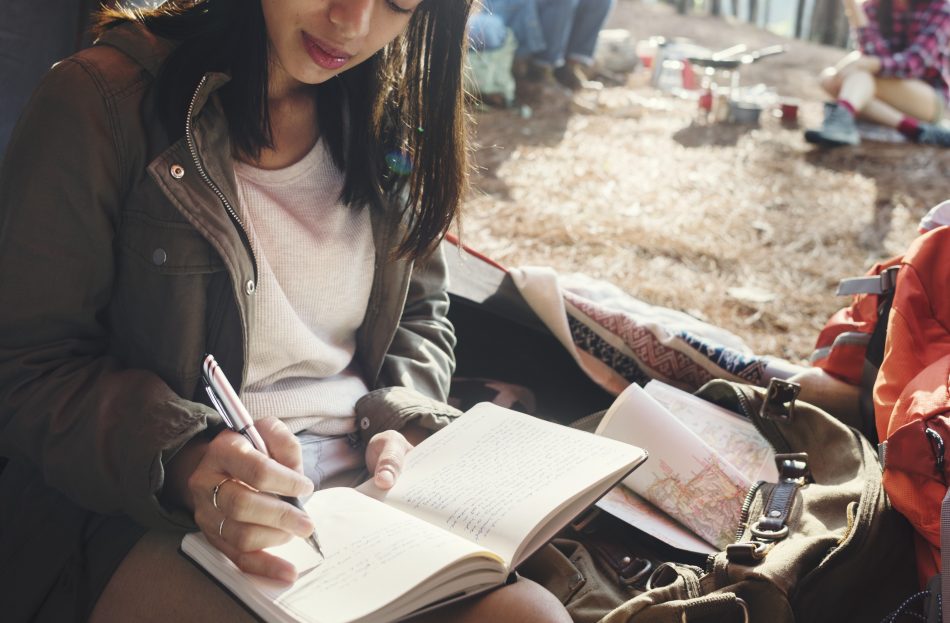 Can I Stay Here?
Yes, it's possible! At Shakespeare & Company, all travelers get free room and board as long as you put in a few hours every day working at the bookstore. Oh, and one other rule: you must read every day. Email [email protected] with "Tumbleweed" as the subject line to inquire about a possible stay.
We hope this article convinces you to make the journey to this blast from the past. Shakespeare & Company is a home for art is a part of what makes Paris so great. Inspiration in this city is at its best in this bookstore, and we hope you feel it too.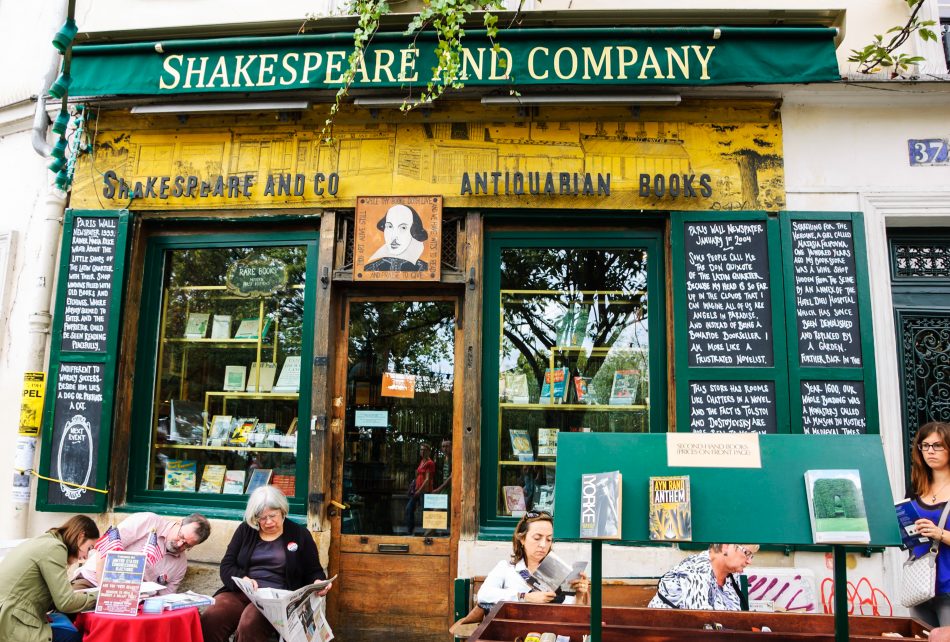 Latest posts by Helen Hatzis
(see all)