Tackling the Camino de Santiago is one of the best physical and social distancing travel idea!
Do you find that wandering around old city centres snapping photos of monuments has lost some of its charms? Maybe you long for the days when travelling meant truly going on a journey, enduring hardships along the way, meeting fellow travellers on the road, and getting to experience something new every day as you draw closer to your destination? The Camino de Santiago awaits you.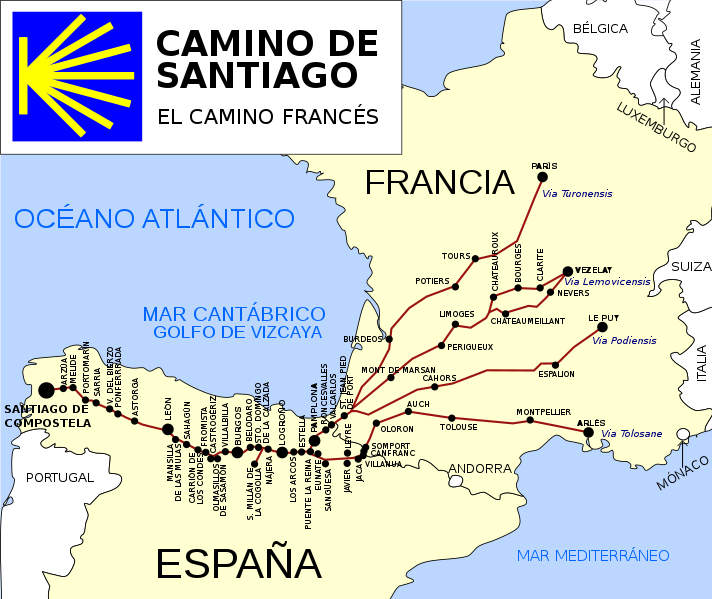 We are talking about taking a pilgrimage on the Camino de Santiago, one of Europe's oldest tourist traditions. It is not an easy trip to take if you are used to luxury hotels, air-conditioned transport, and being attended to by tour-guides, but that is a small price to pay for an experience that will last you a lifetime.
If we have managed to pique your interest, please continue reading the rest of this guide. It will teach you all you need to know about what it takes to become a modern-day pilgrim, preparing you for the journey ahead.
Some Historical Background
First, a bit of historical context. The Camino de Santiago, or the Way of Saint James as it is known in the Anglosphere, is a system of pilgrim ways that medieval travellers used to reach the cathedral of Santiago de Compostela in northwestern Spain, the purported final resting place of the remains of Saint James the Great.
Pilgrims took one of the many available routes, depending on their place of origin. Poor road conditions meant that the journey could last for months, or even years. Along the way, pilgrims took lodgings in one of the many roadside hospitals, which were usually staffed by clergy from various Catholic orders.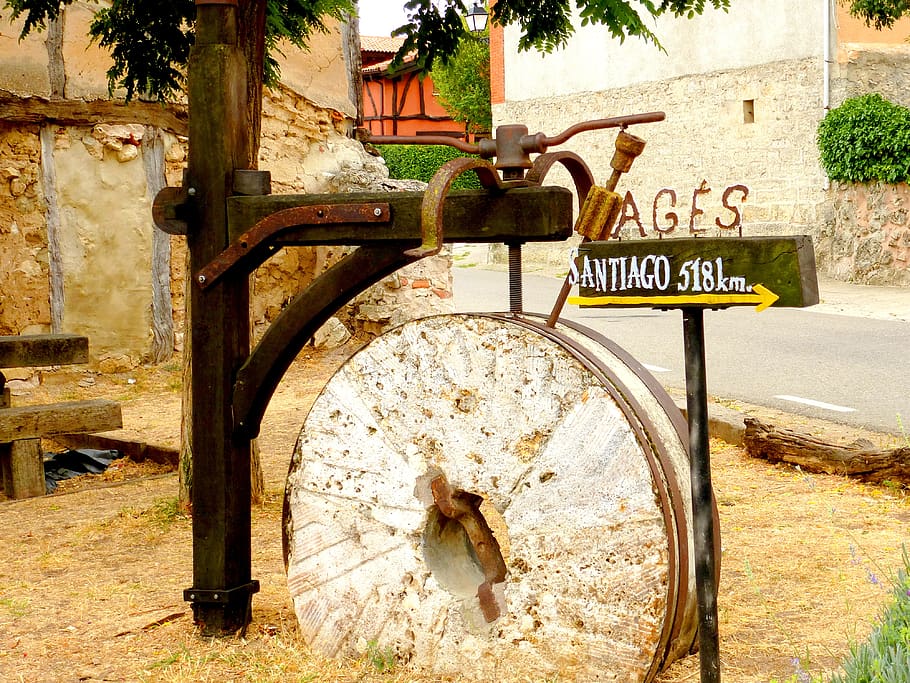 The tradition of going on a pilgrimage fell off in later centuries due to social and political strife in Europe, but there has been something of a resurgence in recent decades. Hundreds of thousands of would-be pilgrims, backpackers, trekkers and other tourists take the journey each year, peaking during the spring and summer months.
For those that are not religiously-inclined, the trip offers panoramic vistas of unspoilt nature, rustic villages with friendly locals, and plenty of physical challenges to test your endurance. Finding company is easy as well, whether on the road, or at one of the many hostels, guest-houses, or inns along the way.
Preparing for the Trip
Traversing the Camino de Santiago means you will be living on the road for a while, so you should prepare accordingly. While the roads are no longer beset by roaming war parties and bandits like during the Middle Ages, it is by no means a casual stroll.
In terms of health and fitness, just being able-bodied should be enough to complete the whole journey. Be mindful of the weather, especially during the summer months, and be sure to carry a hat, a raincoat or an umbrella, as well as something to keep you warm during the evenings. Some routes have steeper climbs than others, so be sure your joints can handle the extra strain.
Travel lightly, ideally packing less than 7kg worth of belongings. Carrying more will quickly take its toll on your legs and back. A walking stick can be quite handy in these situations. Hiking footwear should be your main concern – wear something that's both comfortable and durable, and avoid wearing new shoes. Don't carry more clothes than you need – you can easily wash a few pairs of clothes at a hostel or a laundry service.
As far as food and accommodation are concerned, it is customary to sleep and dine indoors in one of the many establishments along the road. A pilgrim passport, which you can buy at select churches, Spanish tourist agencies, or through your national Saint James association, will make you eligible for a discount in many church-affiliated refuges, and some even offer free accommodation. Food is usually cheap on the road, so there is no need to cook your own meals.
Means of Travel
The Camino de Santiago can be traversed in three principal ways – on foot, on a bicycle, and on horseback.
Walking the entire distance is the main attraction of the journey. Nowadays, this takes between one or two months to complete at a leisurely pace, but it can also be done more quickly if you manage to walk at least 30-40km per day. Be aware that you have to walk at least 100km to be eligible for a certificate at the end of your journey. Your pilgrim passport is used as a means of tracking progress towards this goal.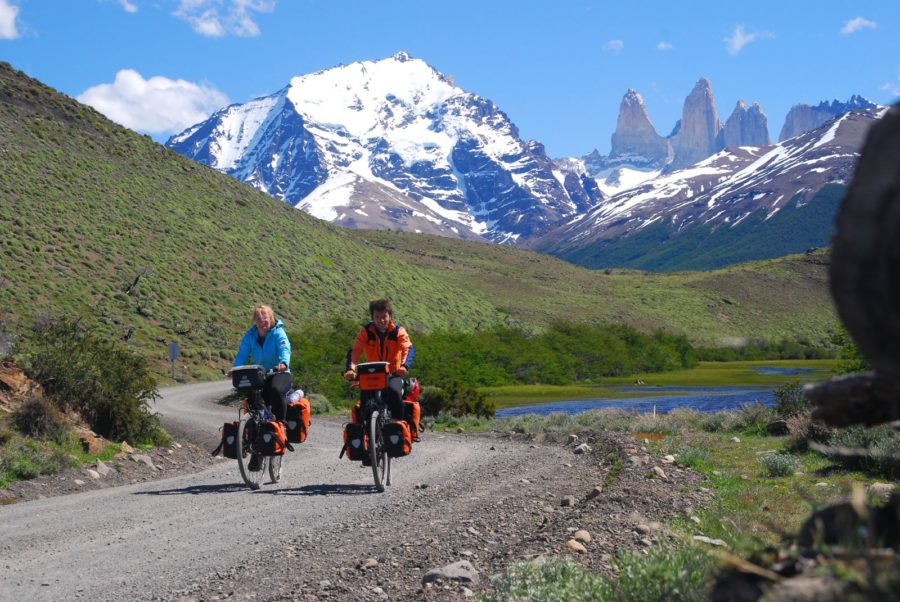 The second most popular option is to take a bike ride. The roads along the path are usually well maintained, so riding all the way is not that difficult. There are some troublesome spots, but usually, there is an alternate path as well. On some routes, steep climbs can be problematic for novice cyclists. Make sure you know how to perform basic bicycle maintenance and repair before setting off.
Some people like to travel on horseback for the most authentic experience. Whether this reflects how commoners used to travel back in the day is debatable. Only individuals trained to ride and handle animals should attempt this way of travelling, to ensure the safety of everyone involved.
Popular Routes
The Camino de Santiago encompasses a number of routes, some of which follow along the same paths as the old pilgrim ways. The most notable ones are:
Camino Francés
The Camino Francés, or the French Way, is by far the most popular route, both today and in medieval times. The route begins in Saint-Jean-Pied-de-Port in France and has a total distance of 790km. It is one of the easiest routes, with relatively mild weather and few difficult slopes, making it ideal for beginners.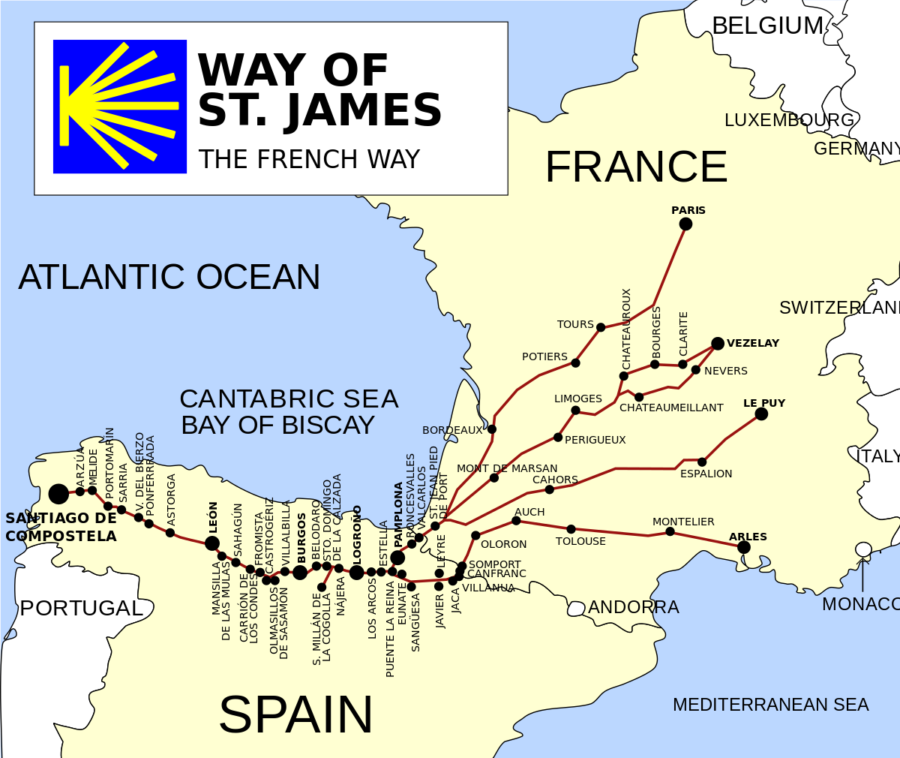 Camino Primitivo
Also known as the Original Way, this route starts at Oviedo, and is about 300km long. It a more difficult trek compared to the French Way, as it crosses through difficult terrain beset by harsh weather. It is ideal for outdoor types and nature lovers, as well as pilgrims looking for a greater ordeal.
Camino del Norte
The Northern Way is one of the less traversed routes. It is about 800 km long and runs along the northern coast of Spain. Irún is the official starting point. It is speculated that this route was used by pilgrims during the times of the Arab occupation of Spain.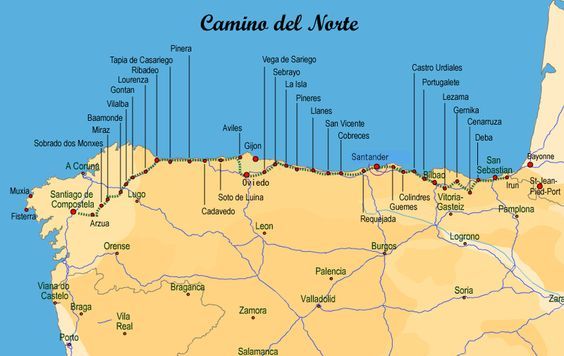 Hopefully, this article has inspired you enough to consider travelling along the Camino de Santiago for your next holiday in Europe. It is a unique opportunity to experience life on the road as it used to be centuries ago.
Latest posts by Helen Hatzis
(see all)