In 2017, Canada celebrates its 150th birthday! Because of the diverse and stunning array of landscapes and cultures that Canada has to offer, we've put together a list of the top 10 ways to celebrate Canada 150 in each province.
Hopefully, this list inspires you to get out and experience all that Canada has to offer in every part of the country. There are celebrations to enjoy in the major cities like Toronto and Vancouver, and natural wonders to see in Canada's national parks and wildlife reserves. And to celebrate, the country is giving away a free 2017 Parks Canada Discovery Pass which grants free access to national parks, national marine conservation areas, and national historic sites in Canada.
Ontario
1. Toronto International Film Festival
Toronto is celebrating Canada's birthday with 150 events including free screenings and live events. Sit back, relax and enjoy Canadian films with Tiff, one of the world's largest film festivals.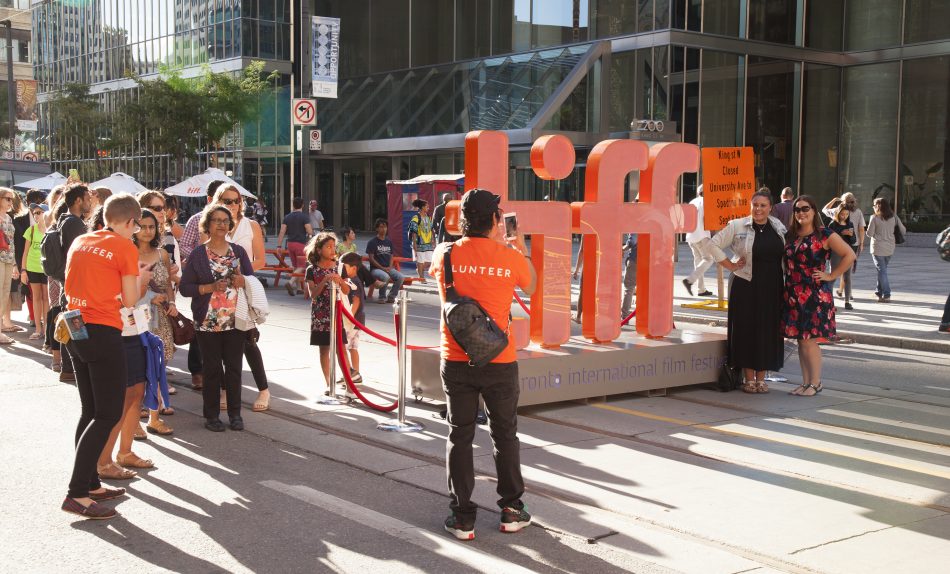 2. Ignite Ottawa
Be inspired by these impromptu performances of 17 epic stunts in Canada's capital.
3. The Spadina Museum Events
Spadina Museum is the spot to be to celebrate Canada's history and culture. Enjoy music in the orchard, attend a Gatsby Garden Party, or learn about Canadian history in their exhibit, An Art Map of Canadian Identity.
4. Inspiration Village
Set in Byward Market in Ottawa this village will be built creatively out of sea containers, and will include performances and various exhibits. Each exhibition will also represent Canada's unique provinces and territories.
5. Sky Lounge
Soar 150 feet in the air as you enjoy the Canadian culinary delights of Stephen La Salle.
6. Ontario Parks
Enjoy the beauty of the Canadian landscape by visiting one of the Ontario Parks. In addition, sign up for a discovery pass for free entry into some of Canada's best natural environments.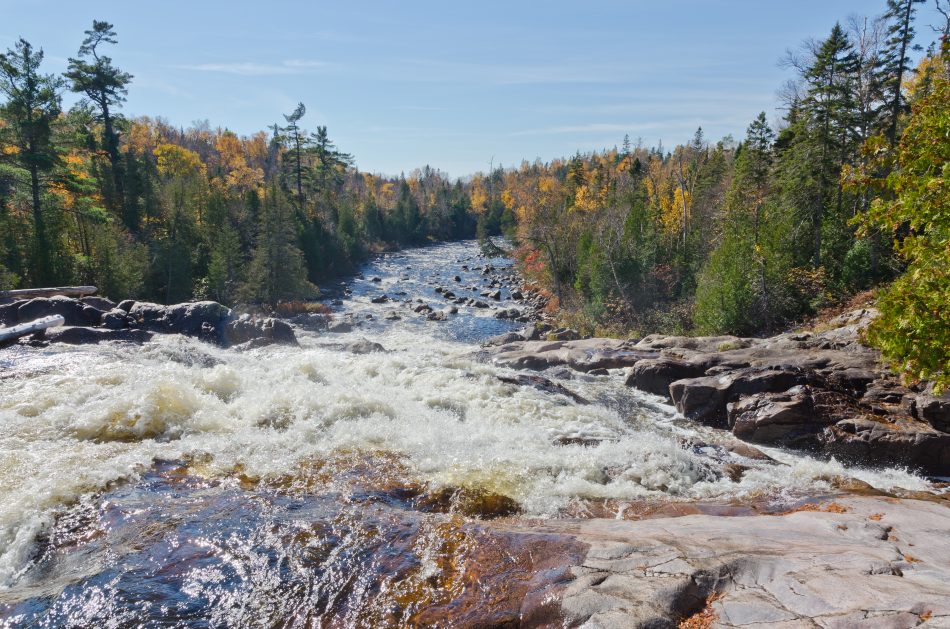 7. Nuit Blanche
On one night a year, the streets of Toronto are taken over by artists. Live performances and stunning artwork line the roads. And of course, this year the art will reflect a distinctly Canadian perspective.
8. Agri 150
Ignite your taste buds with these food events, in celebration of Canada 150, serving up delectable dishes all year long.
9. Steampunk Festival
This festival will transport you back in time with a modern twist.
10. Canada Day
With Niagara Falls, Toronto and Ottawa all celebrating our national day, there are tons of options for you to celebrate Canada Day in Ontario. Sight-see historical landmarks and watch fireworks go off in honor of this beautiful country.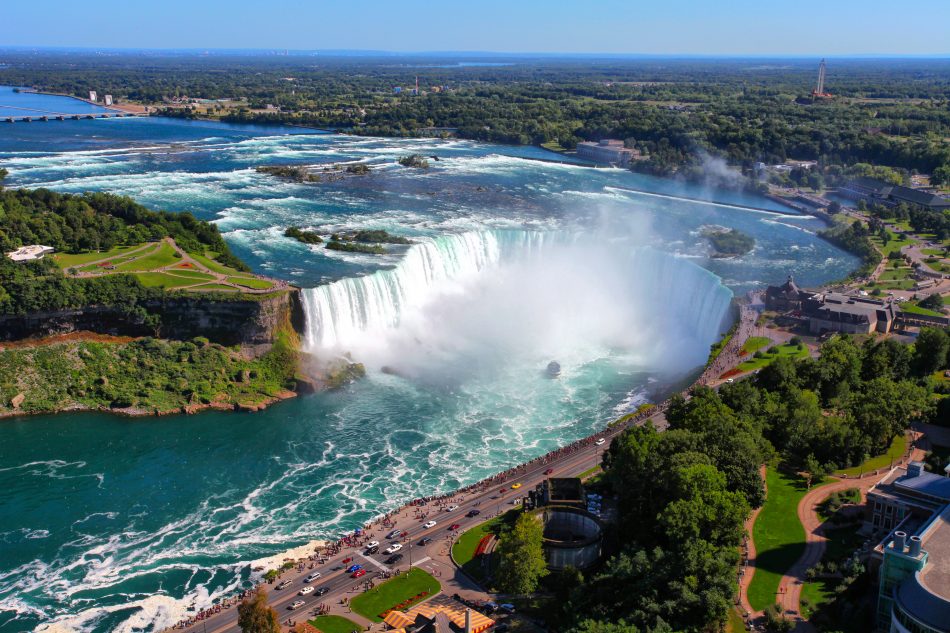 Quebec
1.Illumination of the Jacques Cartier Bridge
Watch as this iconic bridge brightens up in a stunning display of light.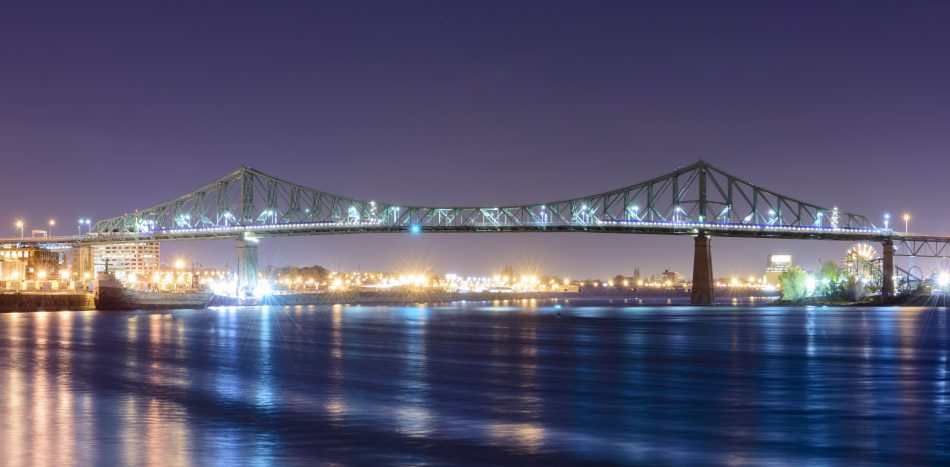 2. Rendez-vous
The waters are being taken over by a fleet of tall ships in Quebec City from July 18-23, 2017.
3. Canada Day Celebrations in Quebec City
Enjoy free activities, and even live performances as the historic city celebrate's its country's anniversary.
4. Festival d'ete de Quebec
There is something for everyone at this summer music festival. Engage in the performances of famous acts such as P!nk, The Who, Lady Antebellum, and Metallica.
5. Wendake International Pow Wow
Discover traditional dances, music as well as food of the First Nations, the first people of Canada.
6. Montreal Fringe Festival
Appreciate local talents as they perform dance and skills at the Montreal Fringe Festival.
7. 57-63 St. Louis Street National Historic Site
Visit a piece of history in a cultural Quebec streetscape, free with the Parks Canada Discovery Pass.
8. Montreal 375
This year, Montreal celebrates Canada 150 as well as Montreal 375 with events and celebrations year long.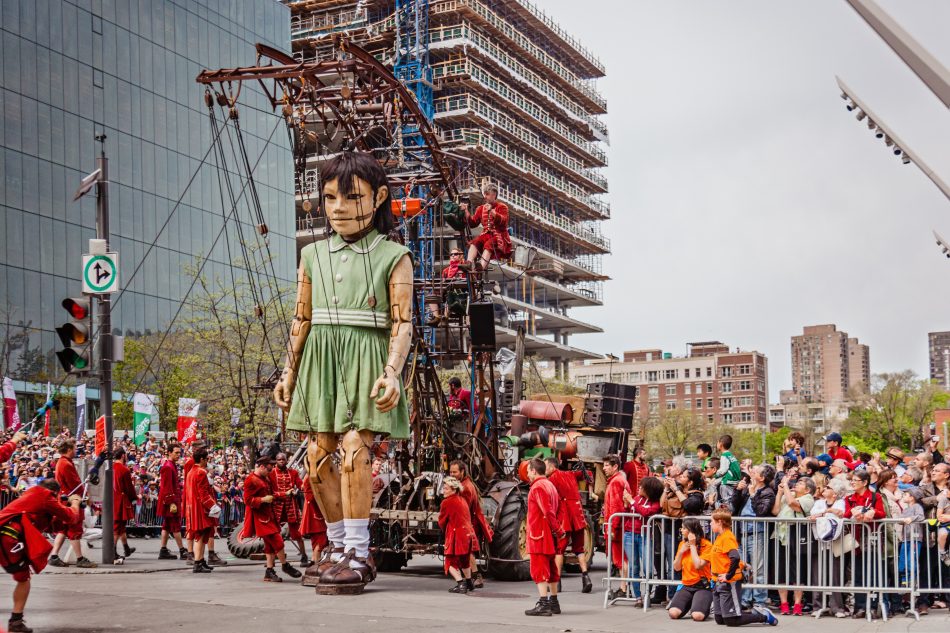 9. Winterlude
Celebrate Canada's iconic cold in this winter festival which features many festive activities, including skating on the Rideau Canal.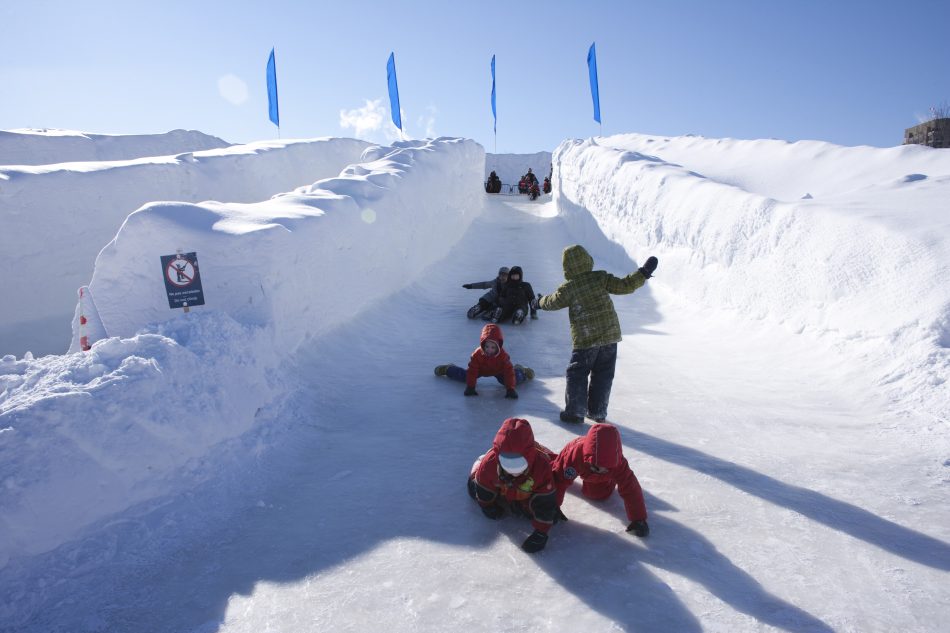 10. Winter Carnival
Who other than Canadians would celebrate winter twice? Enjoy more winter activities like this grand ice palace.
British Columbia
1. Spirit of 150
An 11-day celebration held in Victoria for Canada 150. This festival will include performances, artistry, and food. Plus, the event will end with a bang (literally) with some spectacular fireworks.

2.
Get to know the man who inspired a nation. Held at the Royal BC Museum from April 12 – Oct. 1, 2017.
3. Edible Canada's "Over the Top" Canada 150 Celebration
Enjoy a week of indulgence perfect for travel and food lovers. This tour will be an adventure of both experience and taste.
4. Vancouver's International Wine Festival
Taste the best wines in Canada and the world!
5. Vancouver Fringe Festival
Watch Canadian culture come to life, with the Vancouver Fringe Festival. Redpatch and The Canada Show are two performances you won't want to miss.
6. Canada 150 Parade
Watch as the streets of Vancouver are taken over in a celebration of this iconic event. Held on July 2, 2017.
7. Cherry Blossom Festival
Take in the beauty of nature illuminated in this display of art, culture, and music.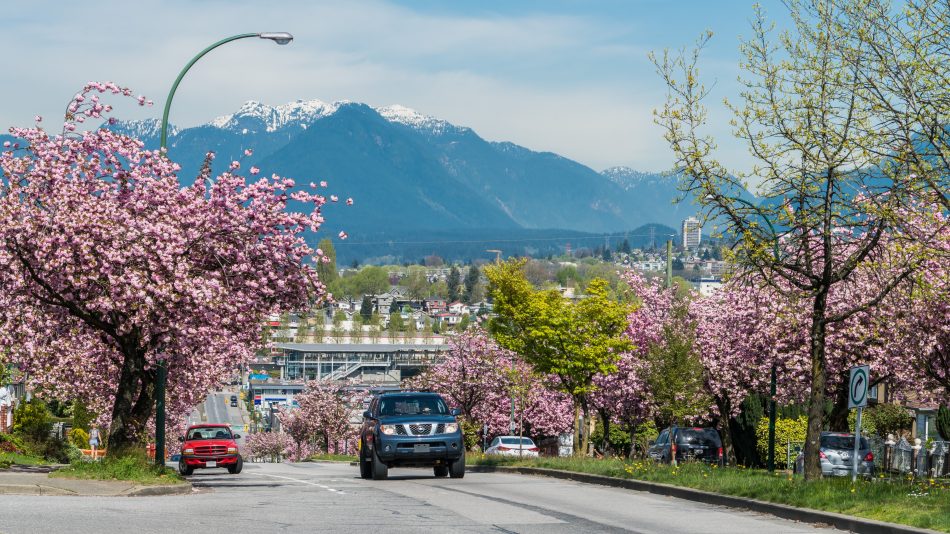 8. Canada 150+ Murals
Discover the works of First Nations Artists as they take over Vancouver's city streets to create breathtaking murals.
9. Canada Place Hosts Canada's Day
Two days of concerts and a parade ending with exuberant fireworks organized in Canada Place.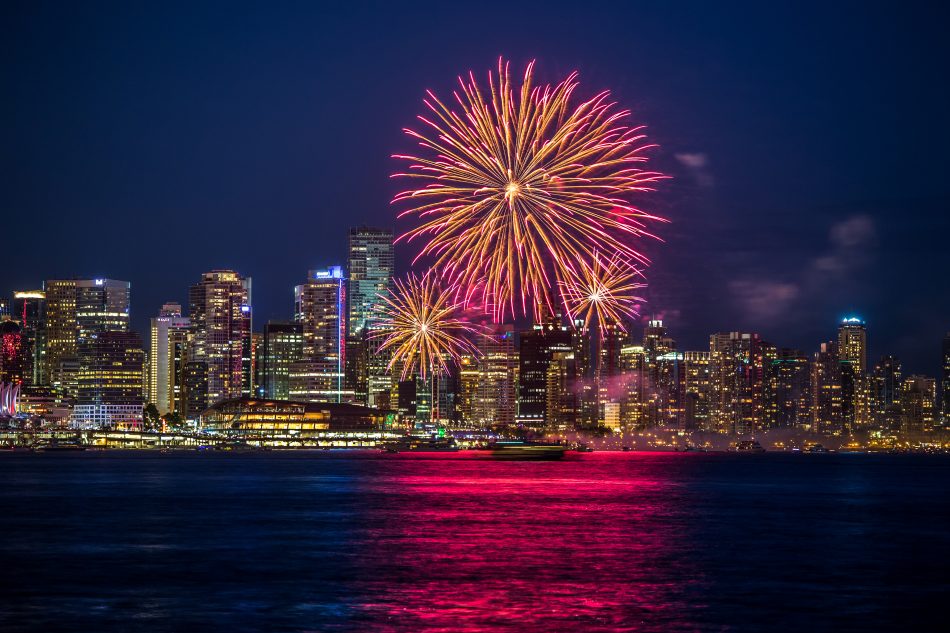 10. Fort Langley National Historic Site of Canada
Travel back in time as you visit this historic trading post. Relive the 1800's by participating in traditional activities.
Alberta
1. Calgary Stampede
This year the Stampede will be taking place on July 7-16 and emphasizing Canada 150 with particular events.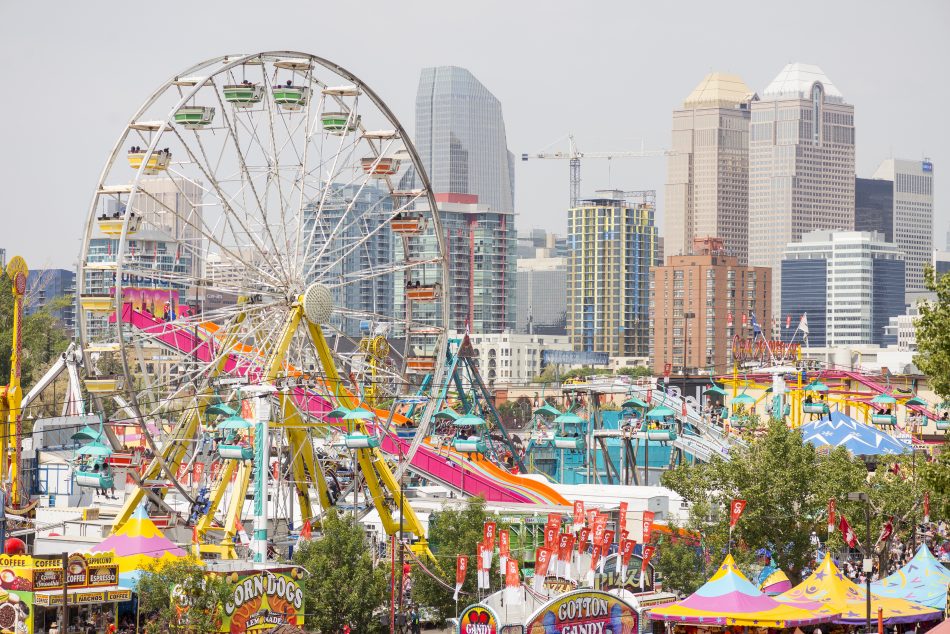 2. Northern Lights
The northern sky painted with natural lights are guaranteed to amaze you, any time of the year.
3. Canada Day at Roger's Place
Famous singer-songwriter Sarah McLachlan will be performing to celebrate Canada 150.
4. Cave and Basin National Historic Site
Free with the Canada Discovery Pass, this site allows you to discover the birthplace of Canada's national parks and its history of the Rocky Mountains.
5. The Great Canadian Wine and Culinary Adventure
Enjoy the best wine Canada has to offer paired with the culinary delights of top Canadian chefs.
6. Canmore Winter Carnival
Leave it to Canadians to celebrate the cold! This festival, hosted in the Rockies, includes ice sculpting and dog sledding.
7. Banff National Park
With beautiful glacier lakes and stunning mountain views, this is the perfect year to visit Banff National Park. Free this year with the Canada Discovery Pass.
8. The Royal Alberta Museum
Featuring a unique perspective on Canadian history, as well as telling the stories of Alberta's people and landscape.
9. Dinosaurs Rediscovered
The Royal Tyrrell Museum is where you want to be to get up close and personal with these prehistoric creatures.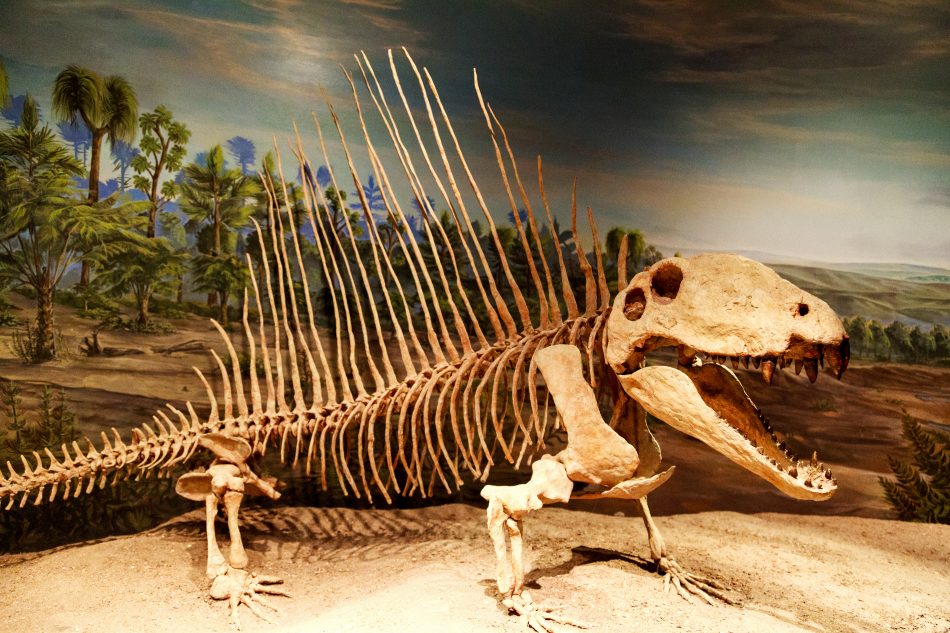 10. Canada's Canoes
Check out the North Canoe Brigade or the Rupertsland Express Canadian Heritage Canoe Race.
Saskatchewan
1. Canada's Day at the Beach
Regina is hosting Canada Day celebrations at the beach; activities include a parade and a pancake breakfast.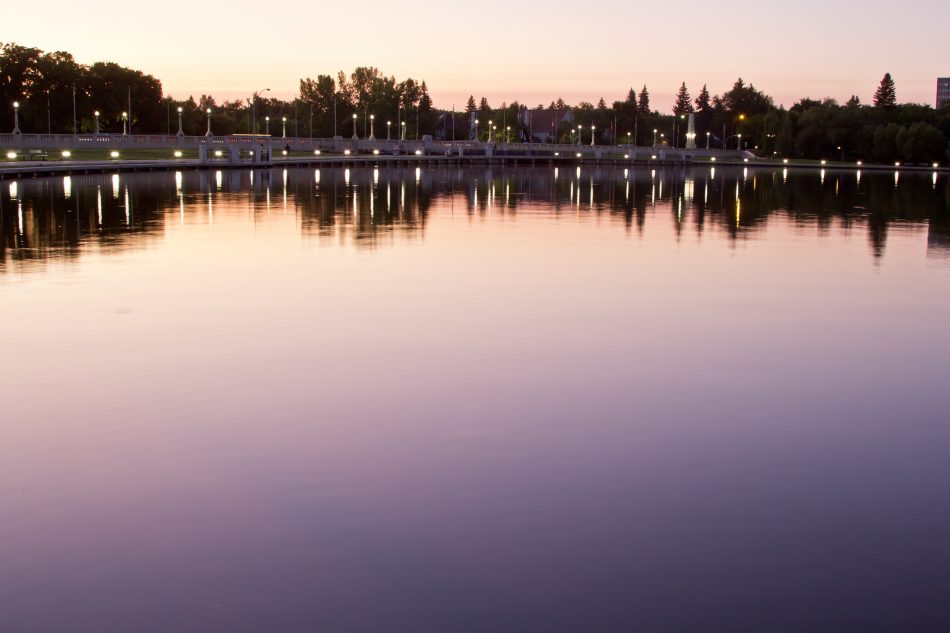 2. Roncanville
Visit Roncanville on June 17 to celebrate Canada 150 with a car show, parade, and live entertainment.
3. Mackenzie Art Gallery Monument
This historical monument will be created by First Nations and Métis artists and will be revealed in October.
4. The Royal Saskatchewan Museum
Visit one of their two locations to discover more of Canada's rich cultural background.
5. Tunnels of Moose Jaw
Get an inside look at this unique piece of Canadian history and landscape.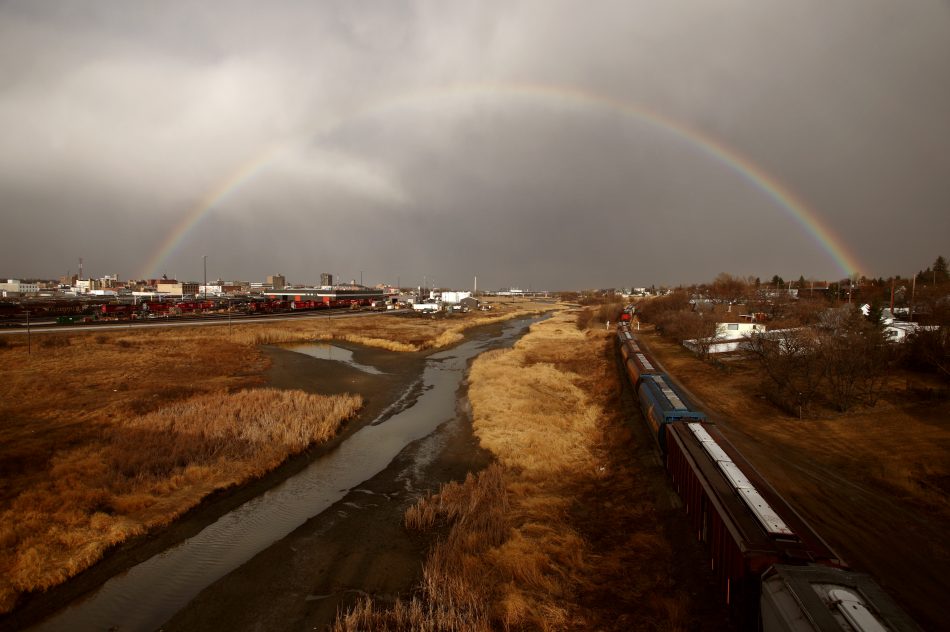 6. Canada Parks
Grasslands National Park and Prince Albert National Park have free entry with the Canada Discovery Pass for Canada 150. Both also offer a chance to reconnect with nature.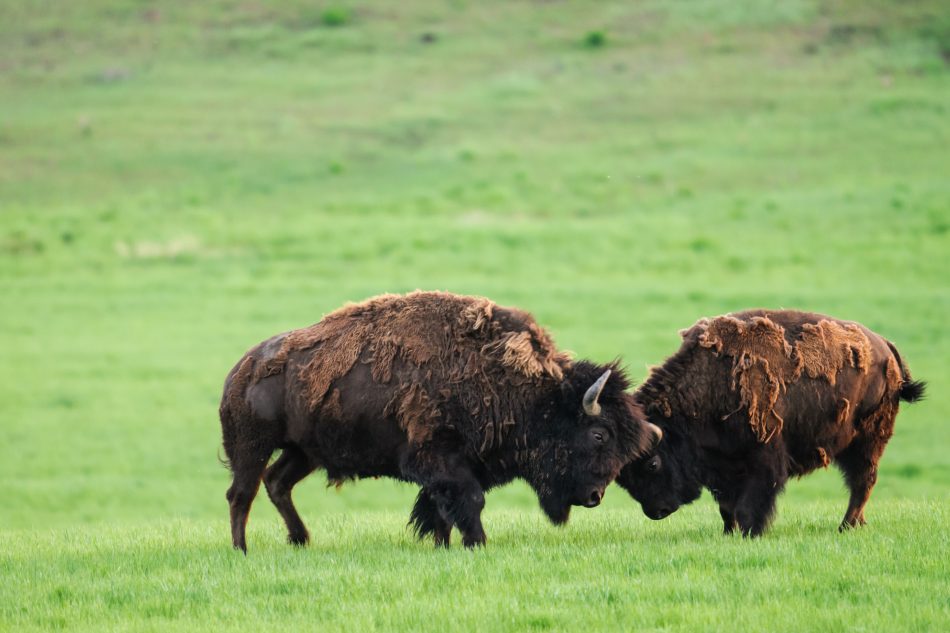 7. Western Development Museum
With a broad range of artifacts, this museum will take you on a reflective journey from the settlements to present day.
8. Music Festivals
Saskatchewan is full of music festivals, such as Blues Fest and Ness Creek Music Festival.
9. Murals
Canada 150 is bringing beautiful mosaics to Warman, Humboldt and Moose Jaw.
10. Quantum: The Exhibition
On at the Western Development Museum, this exhibit will allow viewers to see how Canadian researchers are changing science.
Manitoba
1. Canadian Museum for Human Rights
Featuring two shows to celebrate Canada 150, 1867: Rebellion and Confederation run until May, and Points of View Exhibit opens on Canada Day.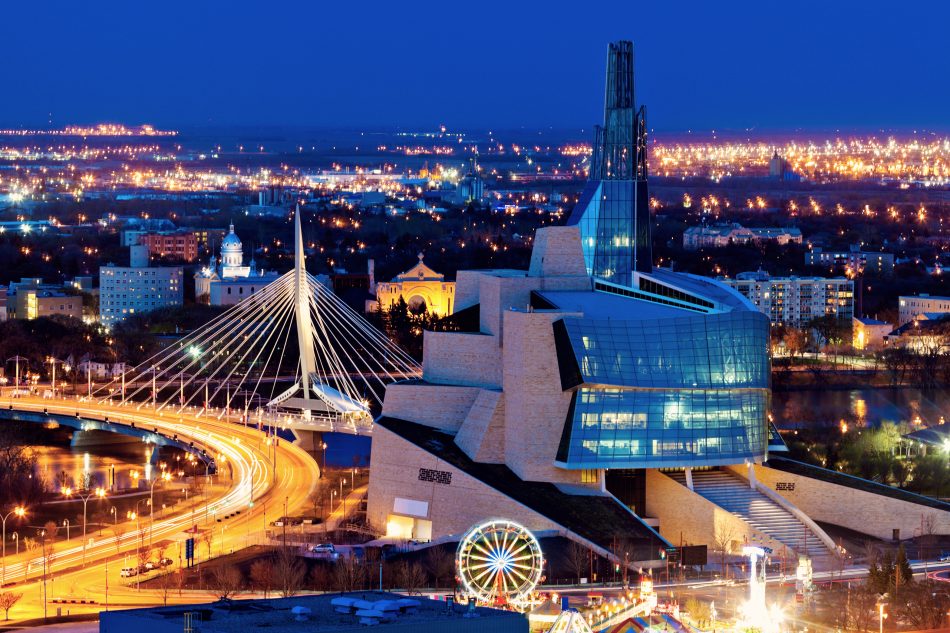 2. Viking Park
Celebrate Winnipeg's Icelandic heritage in the town of Gimli.
3. Central Canada Comic Con
Geek out at the largest comic convention in Manitoba.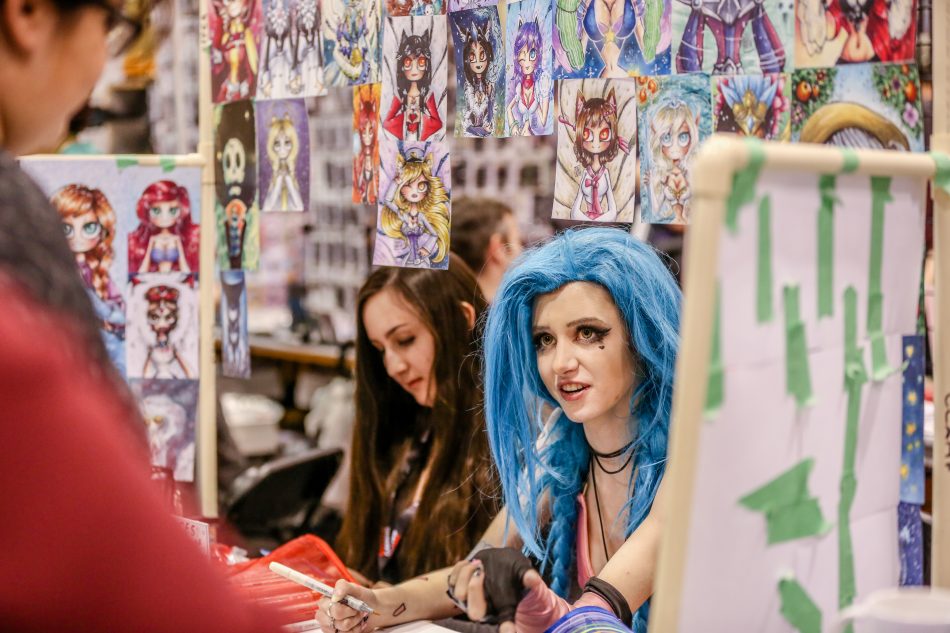 4. Canada 150 Mosaic
Presented in Selkirk, Portage La Prairie, and Steinbach, these murals will represent a cultural mosaic of Canadian history.
5. Hecla Village Self-Guided Trail
Gain insight into the Icelandic history of Hecla Island with a self-guided tour.
6. Souris Swinging Bridge
To celebrate Canada 150 and the country's long history, walk along the longest suspension bridge in Canada, originally built way back in 1904!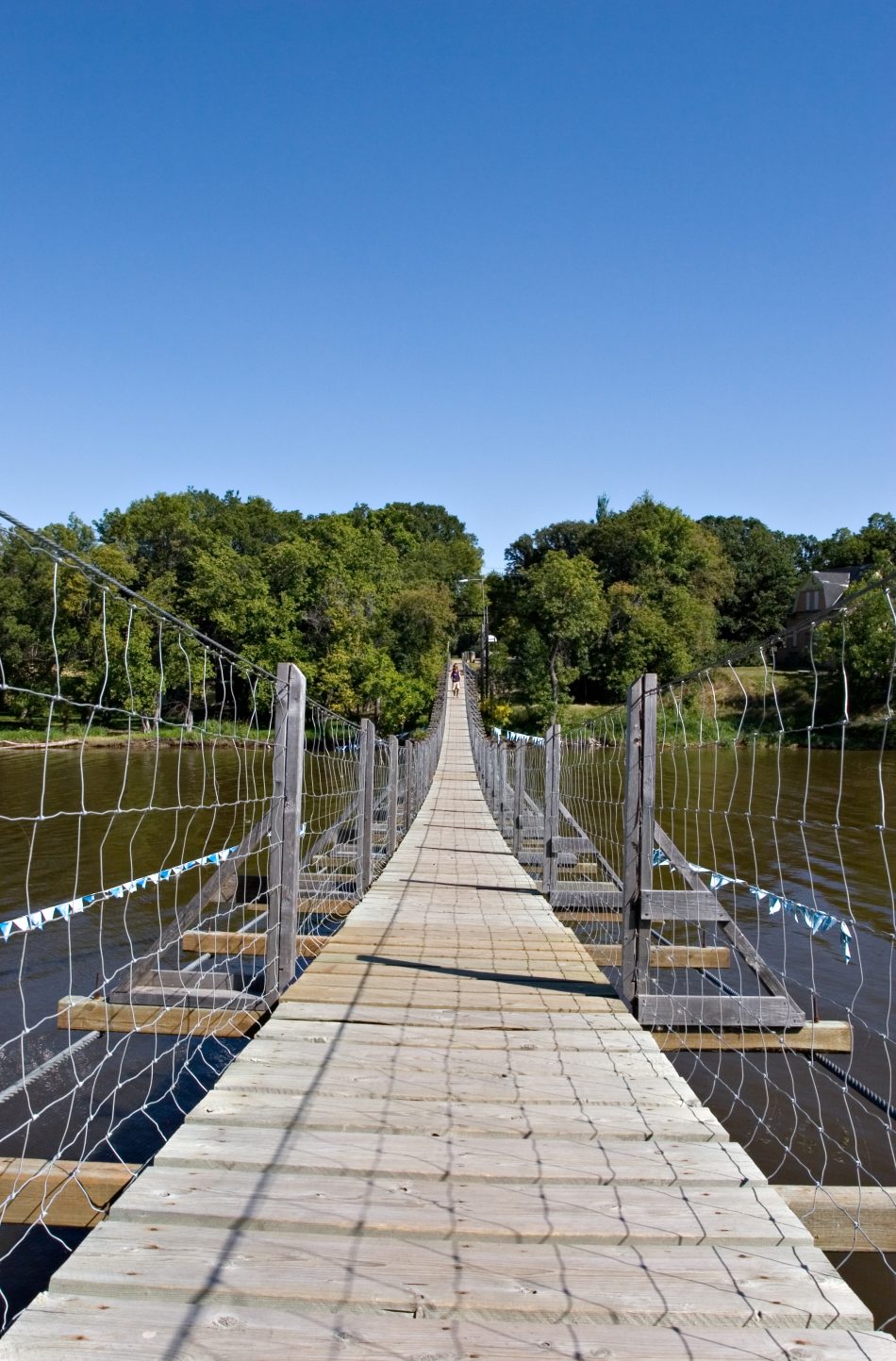 7. Art Express'd
Visit Winnipeg Art Gallery to view this exhibit highlighting Canada's unique geography and diversity.
8. Table For 1200 More
Dine at one of the world's longest dining tables on Saturday, June 3rd from 7-9pm in Winnipeg
9. Flatlanders Beer Festival
Sample from 250 beers and ciders from around the world in support of True North Youth at this 2-day festival taking place in June.
10. Winnipeg Folk Festival
Camp at the beautiful Bird's Hill Provincial Park from July 6-9th to experience this unforgettable music festival featuring over 75 artists.
New Brunswick
1. Lobster Boil On The Beach
Eat freshly cooked lobster at the Alma Lobster Shop while looking out onto the Bay of Fundy
2. The Hopewell Rocks
See the world-famous flower pot rocks and kayak around the Bay of Fundy.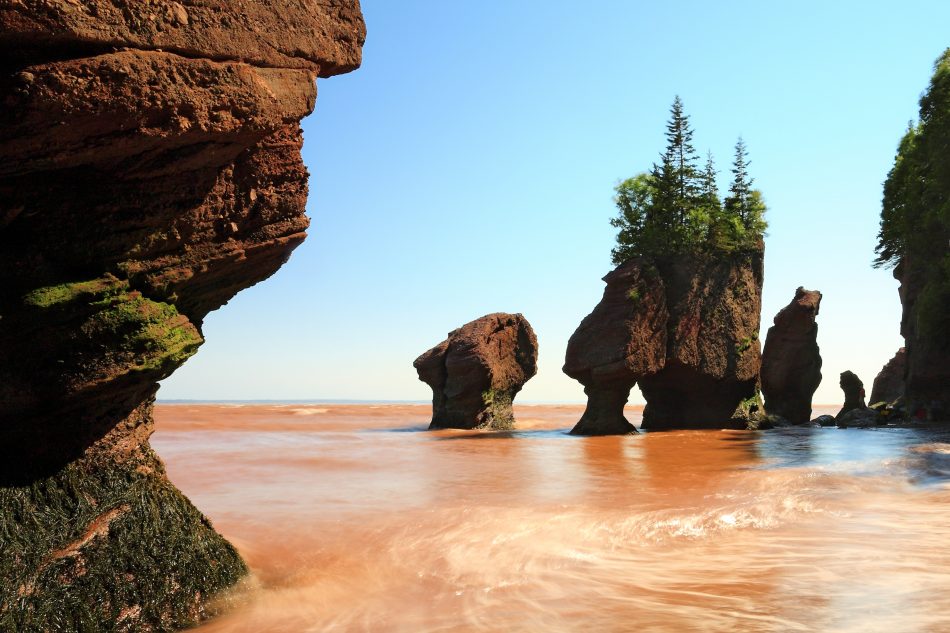 3. Loyalist City Ribfest
At Exhibition Park, cooks compete for trophies while you enjoy great food, music, drinks, and entertainment.
4. Paddlefest New Brunswick
This festival combines New Brunswick's love for music and outdoor adventure into an unforgettable 4-day experience in Saint Andrews.
5. Port City Royal
Get an authentic taste of east coast cuisine in this creative space that features an ever-changing menu.
6. World Pond Hockey Tournament
In February, spend four days in the small forest town of Plaster Rock where thousands gather every year to see 120 hockey teams compete on frozen Roulston Lake.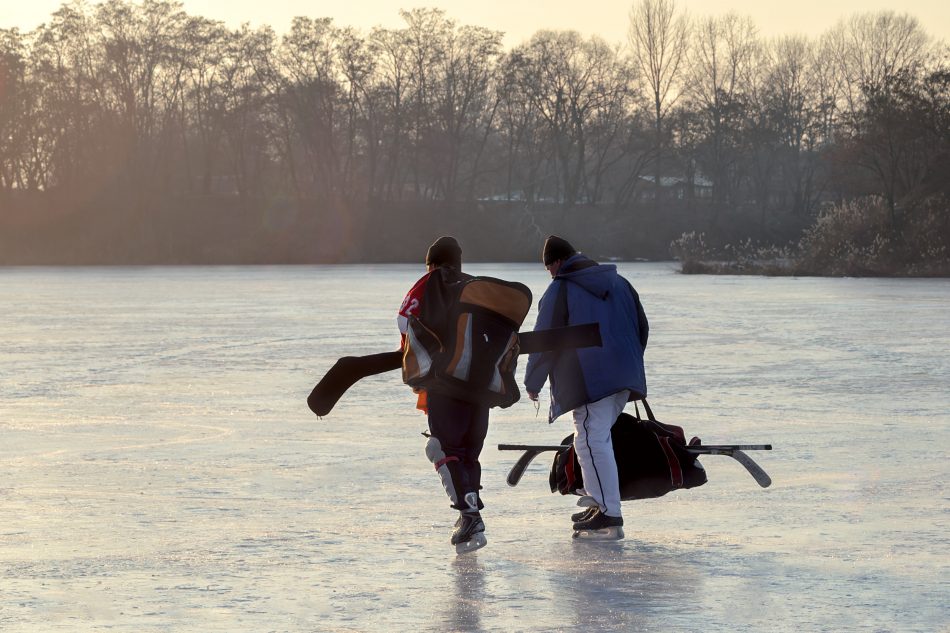 7. Potato World Museum
Learn about the continued importance of this crop to the economy in New Brunswick as well as the everyday lives of the people of St John River Valley in this cultural experience.
8. Chocolate Fest
There's something for everyone at St Stephen's Chocolate Festival, from tours to chocolate tastings, and even a parade to celebrate chocolate!
9. Beaverbrook Art Gallery
This old gallery was a gift to the town from Lord Beaverbrook himself, and it houses a collection of art from Canadian and internationally recognized artists.
10. Harvest Jaz And Blues Festival
A week-long event in Fredericton featuring Jazz, Blues, and Dixieland performers. Snack on some great festival food and refreshments while browsing this array of creativity.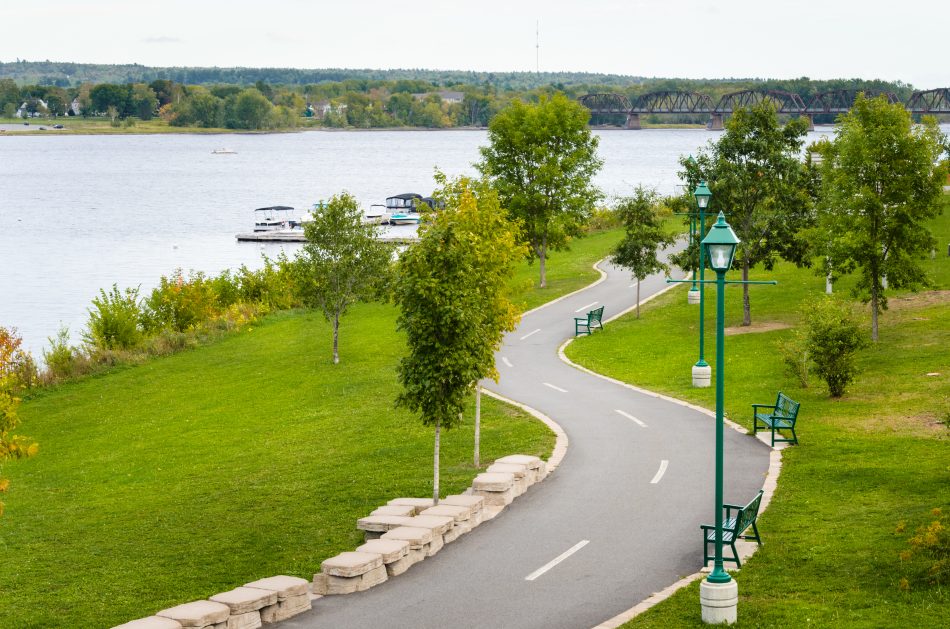 Prince Edward Island
1. North Cape Coastal Drive
Take a scenic drive down the North Cape Coastal Drive for a beautiful display of Acadian and Native Mi'kmaq cultures.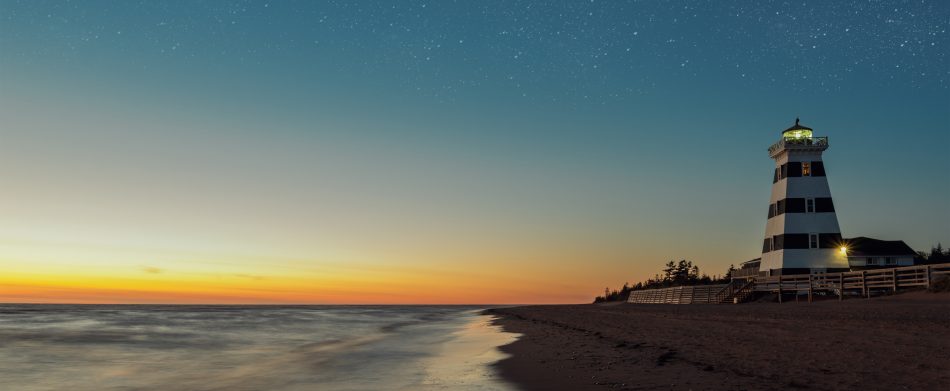 2. Beaches
PEI is home to 23 impressive supervised and unsupervised beaches with a variety of different activities offered on each. Why not check out the only inn in Canada that is inside a working lighthouse at Cedar Dunes Provincial Park Beach?
3. Anne Of Green Gables
To celebrate Canada 150, see PEI through the eyes of Anne of Green Gables. Visit Green Gables Heritage Place, the site that inspired L.M Montgomery's novel. You can even catch a musical version of Anne of Green Gables in the summer at the Charlottetown Festival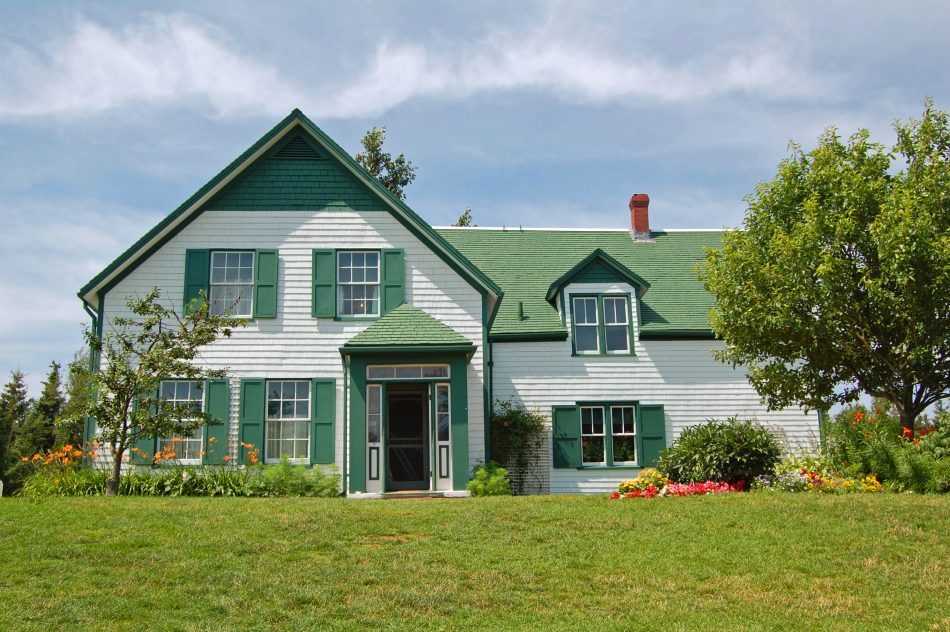 4. Camping at a provincial park
There are eight provincial parks in PEI that offer camping. Red Point Provincial Park is a great place for camping with families.
5. Deep sea fishing
Take a deep sea fishing charter and catch your own fish. You can even pay a visit to North Lake, known as the tuna capital of the world and attempt to catch the elusive Giant Bluefin.
6. Confederate Trail
PEI's leg of the Trans Canada Trail is known as the Confederate Trail. It's a great place to rent a bike and take a ride through the beautiful scenery that the island has to offer.
7. Seaside Kayaking
Visit Red Sands Shore in Victoria in the summer to take a kayak tour and experience seaside PEI on its waters.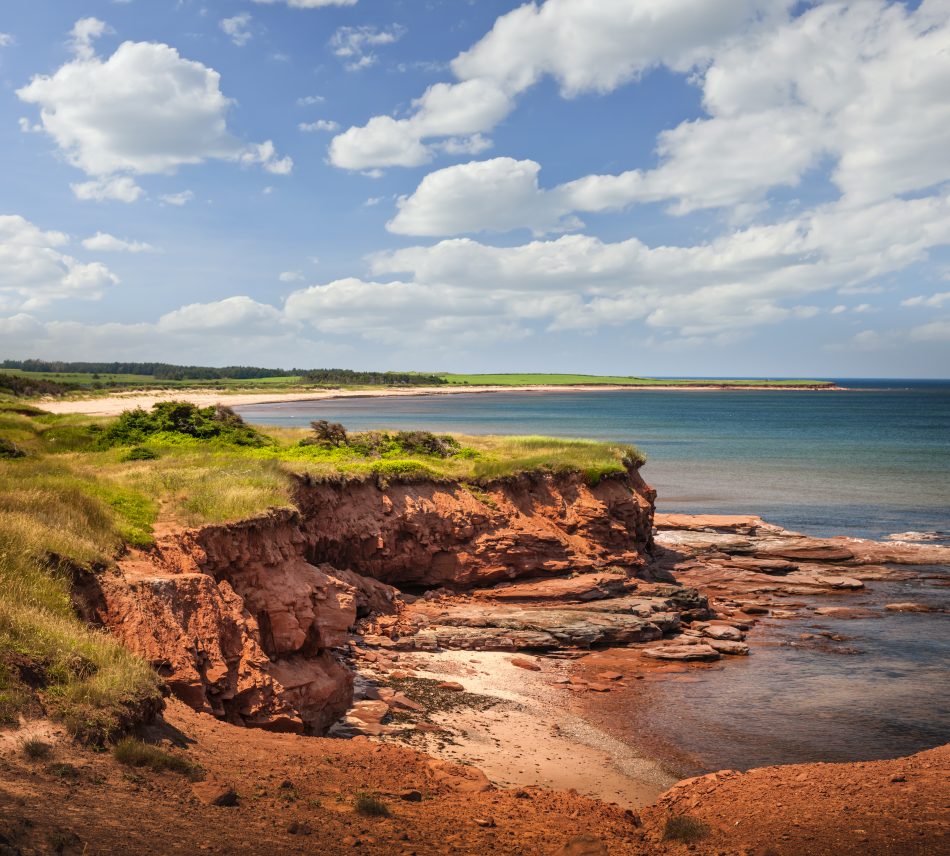 8. PEI Music Festival of Small Hall
This festival takes place over 14 days in June and features over 50 performers in small communities on rural stages. Discover hidden wonders and new talent at this traditional music and dance festival.
9. Fall Flavors Festival
This festival features a variety of culinary events across the province, hosted by some of Food Network's top personalities.
10. Victoria Playhouse Festival
The Victoria Playhouse is PEI's longest running little theater and the festival is held there from June 23 until September 17th. It features a variety of shows including contemporary comedies, dramas, and musicals.
Nova Scotia
1.Nova Scotia's 27 provincial museums
Spend the day exploring downtown Halifax, and then visit the Museum of Natural History. Make sure you check out one of their many changing exhibits
2. Bluenose II
Visit Lunenburg World Heritage Site on the south shore of Nova Scotia and sail on the Bluenose II, a replica of the undefeated Bluenose schooner from 1921.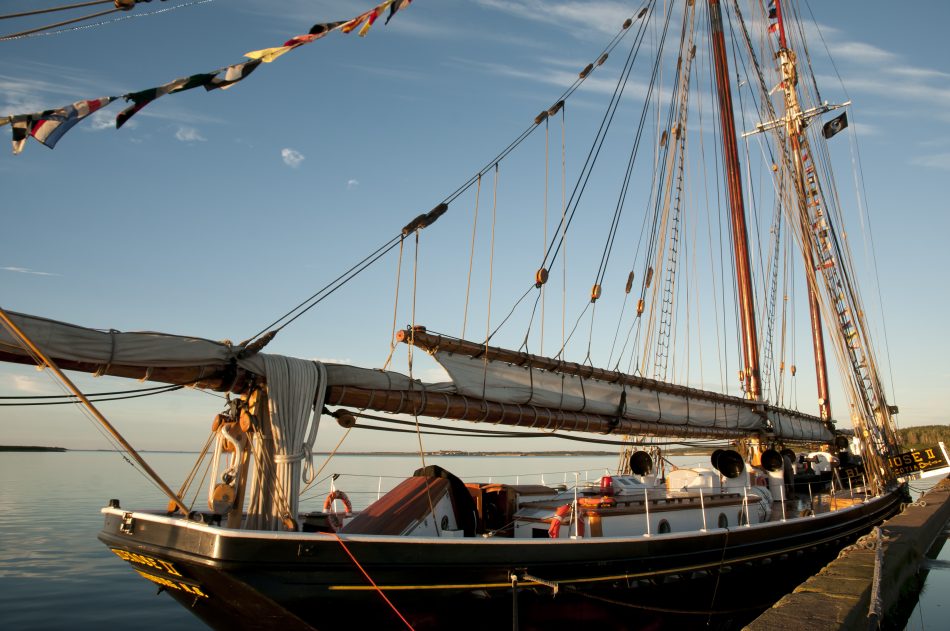 3. Tidal Bore Rafting
Travel to Shubenacadie Tidal Bore Rafting Resort for an authentic Nova Scotia Tidal Bore Rafting experience. You can even stay the week on the 180-acre resort situated along the Shubenacadie River.
4. Food and Wine Tour
The province offers many different diet and wine tours. Why not try the Grape Escapes Nova Scotia Wine Tour, through Halifax's wine country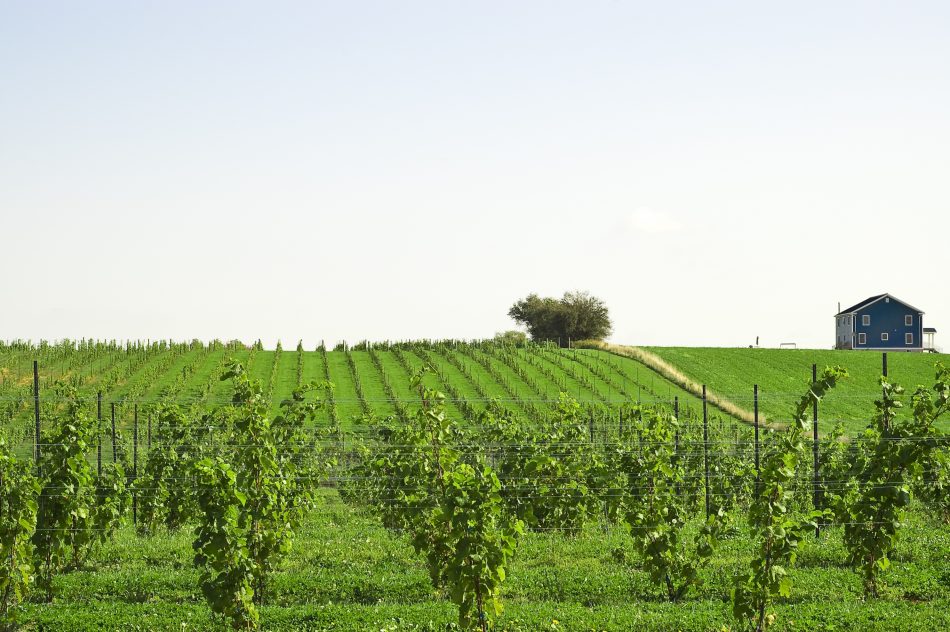 5. Art Gallery
Nova Scotia is home to over 100 artisan studios. Spend the day at Doug Fraser Art Gallery and Sculpture Garden in Inverness, Ceilidhs Trail. Doug's property houses a magnificent sculpture garden to walk around in, a beautiful view of the ocean, as well as his own gallery.
6. Arisaig Lighthouse and Lobster Interpretive Center
Dine at the Dockside Cafe and learn about the Arisaig Point Lighthouse and the historic fishing community that surrounds it.
7. Astor Theater
Visit Nova Scotia's oldest performing arts theater, located in Liverpool, Southshore
8. Balancing Rock
Balancing rock is a tight basalt formation within St. Mary's Bay. Spend the day hiking a 2.5 km trail or climbing a whopping 235 steps to experience the breathtaking views of the Balancing Rock and the surrounding bay.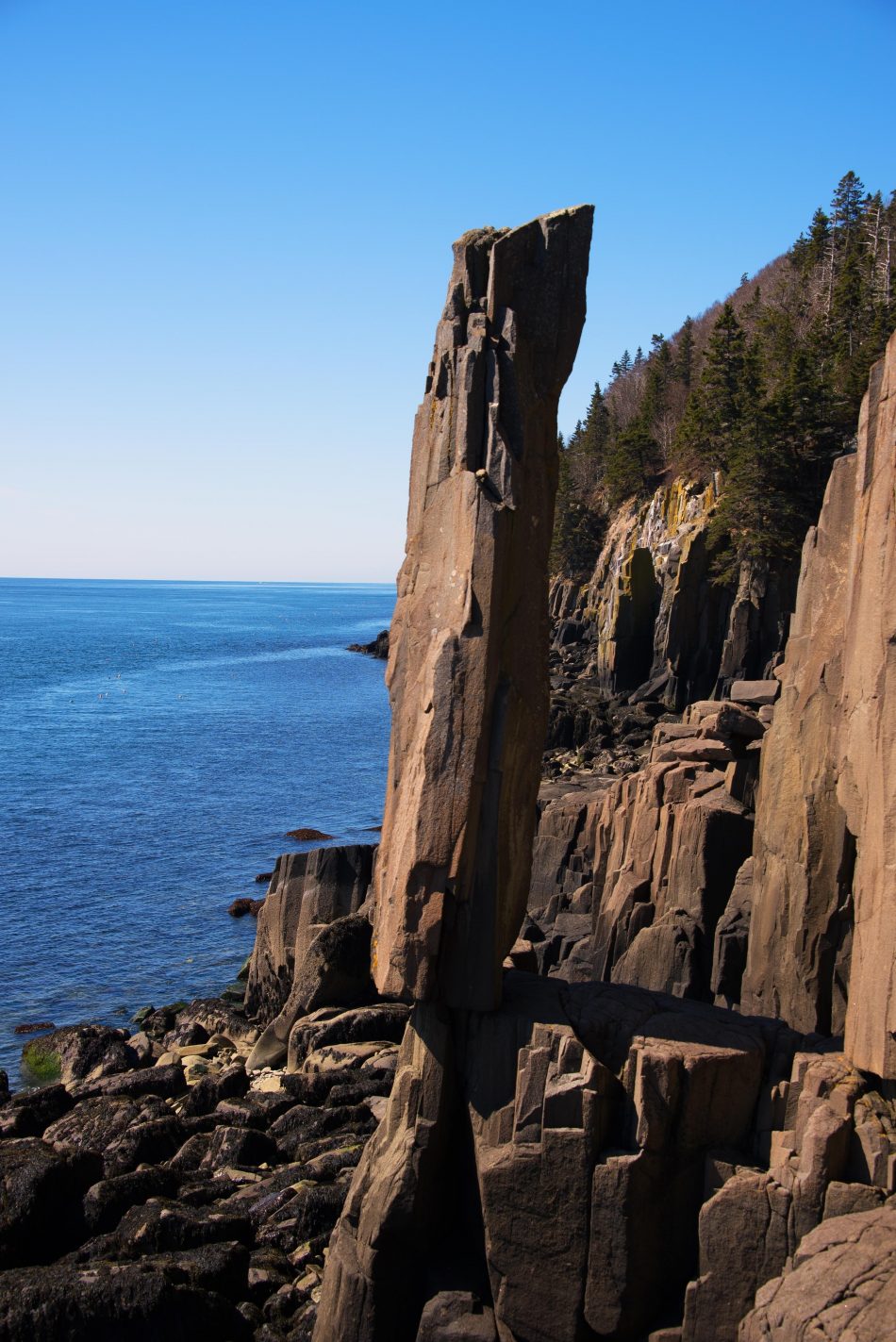 r
9. Bedford Institute of Oceanography
Have a look inside Canada's leading marine research center. The Bedford Institute of Oceanography is one of the world's largest oceanographic organizations.
10. Cape Bretton Farmers Market
This not-for-profit, co-operative farmers market is packed with delicious local fruits and vegetables and has been running for almost 30 years. The concourse attracts over 1000 visitors every week and is the largest market of its kind in Cape Bretton.
Newfoundland and Labrador
1. Icebergs
Take a boat tour around the bay and if you're lucky you'll get up close to a giant chunk of history! See and hear the icebergs melting in the summertime. You can even have a taste of the large icebergs which are some of the purest water forms.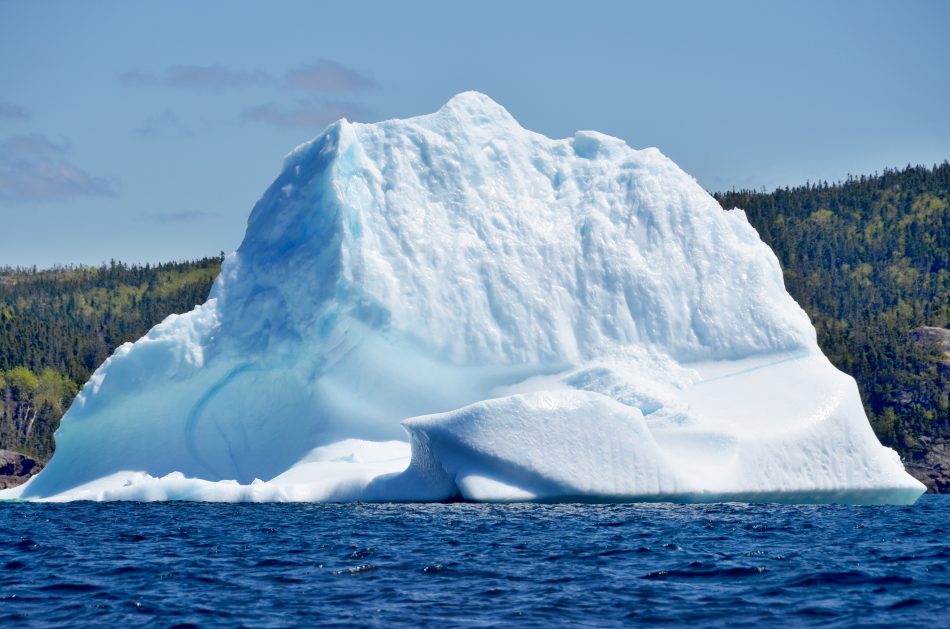 2. Gros Morne Theatre Festival
This national park is home to more than just beautiful landscapes. Every year the Gros Morne Theater puts on a festival from May-September to showcase the immense talent found in Newfoundland.
3. North West River Beach Festival
Another festival, this time featuring over 20 hours of live entertainment. Admission is free, so you can head to the beach for the day and then head over to the festival for some lunch and great performances.
4. National Parks
A perfect place for beginner and intermediate hikers is Tera Nova National Park. This vast and beautiful parkland offers anything from half-hour strolls to multi-day hiking journeys. Goowiddy Path offers everything from sandy beaches to lush forest in just 2.5-3.5 hours.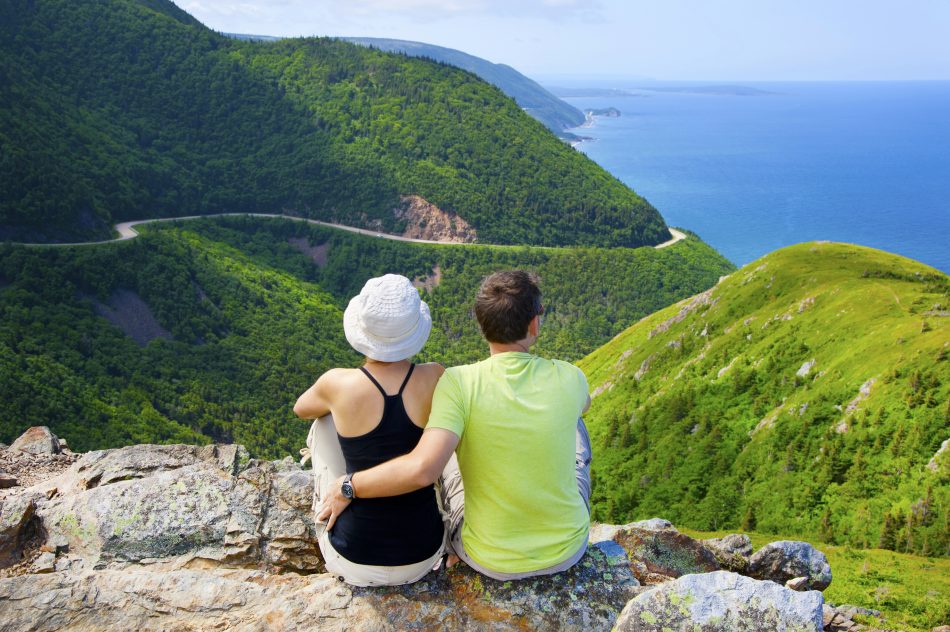 5. Mumming
St. Johns Mummers Parade is an old Newfoundland and Labrador tradition. During the 12 days of Christmas, people in this town will disguise themselves in old clothes and visit their neighbors and friends, as well as parade the streets to show off their costumes.
6. Marine Life
There are many opportunities for diving and snorkeling in Newfoundland, so why not go on a guided tour and see some whales or old shipwrecks to celebrate Canada 150?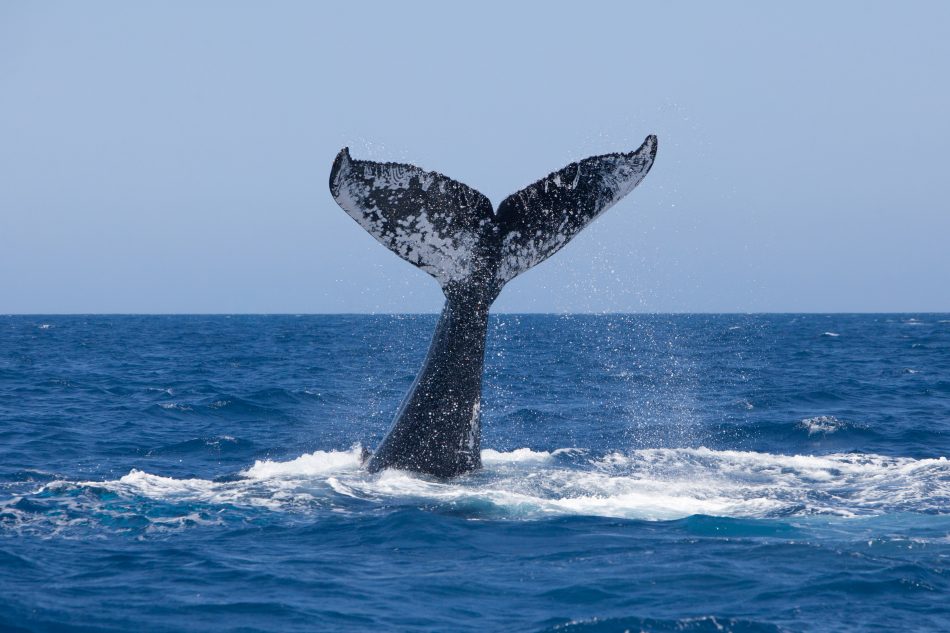 7. Walter Street in St. Johns
Walter Street is known as the oldest street in the oldest city in North America. There are tons of little shops to explore. You could spend your day walking around the neighborhood and grab some lunch in downtown St. Johns.
8. The Reluctant Chef
Dining here is a full experience; they have a 5-course tasting menu, a "speakeasy" style bar, and a 1930's style French bistro. Celebrate Canada's birthday at this iconic Newfoundland restaurant. There's something for everyone at this trendy St. Johns property.
9. Reel Downtown
Enjoy outdoor film screenings in downtown St. Johns every Monday in July.
10. The Royal St. John's Regatta
Visit the Royal St. John's Regatta Check and be a part of North America's oldest annual sporting event.
Yukon, Nunavut and Northwest Territories
1. Canoeing or kayaking in Yukon
Yukon is home to 4 Canadian Heritage Rivers for you to explore. Check out Kanoe People for fully guided or individual canoe or kayak trips.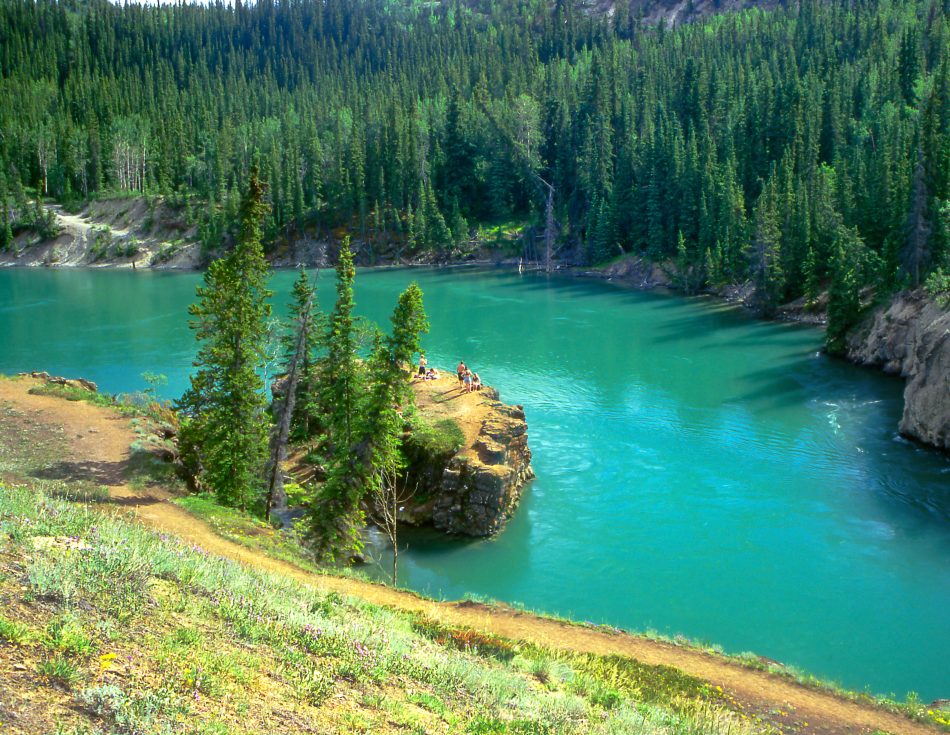 2. Akäda Cultural Festival, Yukon
The word Akäda means "coming into the light" in Southern Tutchone language. The festival is a celebration of the Yukon's First Nations arts and culture, and it features over 150 artists.
3. Yukon Wildlife Preserve
Take a guided bus tour or a self-guided walking or bike tour and see some of the Yukon wildlife in their natural habitats. While you're here, you can also check out the Wildlife Research and Rehabilitation Center where they care for and rehabilitate injured animals.
4. Northern Lights in Yukon
You can see the Northern Lights from many places in Yukon, but a good place to start is Fox Bay Retreat on Lake Laberge where you can view the lights from your own cozy cabin.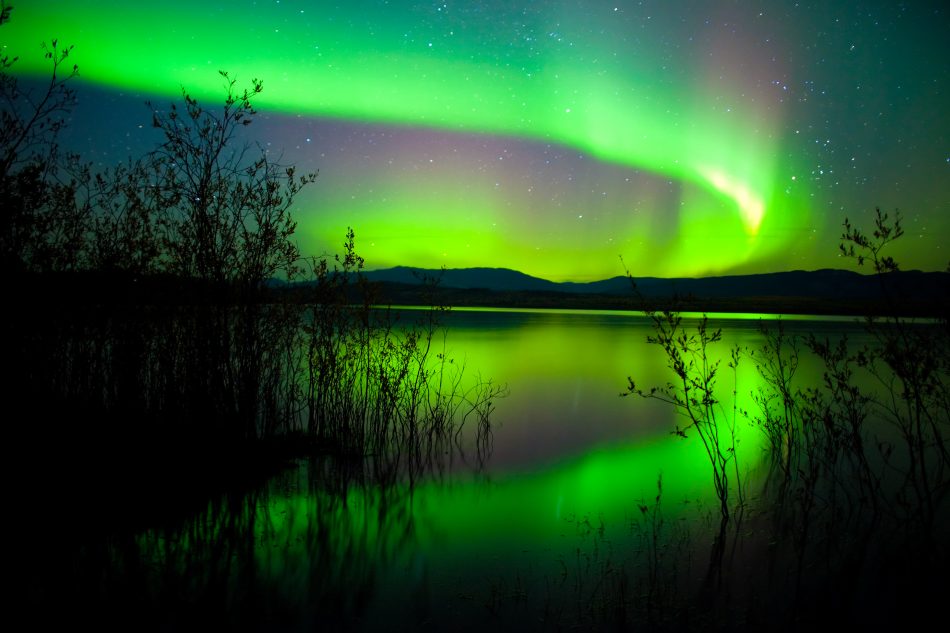 5. Klondike Rib and Salmon, Yukon
This restaurant is the oldest operating building in Whitehorse, featured on Canada's Food Network. Go here to eat like the locals and have an authentic Yukon dining experience
6. Fortymile Gold Workshop, Yukon
In this workshop in downtown Dawson City, you can see the owner and goldsmith Leslie Chapman melt gold dust into 20K jewelry. The workshop is a great place to visit if you want to ensure that all of the gold and jewels were ethically sourced.
7. Arctic Haven Wilderness Lodge, Nunavut
This retreat is located on the northern tree line on Ennadai Lake and runs on 90% solar and wind energy. Come here to see wolves, caribou, grizzly bears, wolverines and more. You also get a chance to see the northern lights here.
8. Photographic tour, Nunavut
Arctic Tours specialize in providing photographic tours and run out of Rankin Inlet. Plus, they offer tours to the best places for photography and also provide photographic education.
9. Arctic Market, Northwest Territories
The market takes place every Saturday from mid-June to early September in Jim Joe Park in Inuvik. At the market, you can find goods provided by the local community.
10. National Aboriginal Day in the Northwest Territories
Celebrate Canada 150 by celebrating the Aboriginal community on National Aboriginal Day on June 21. You can also find other celebrations all throughout the Northwest Territories.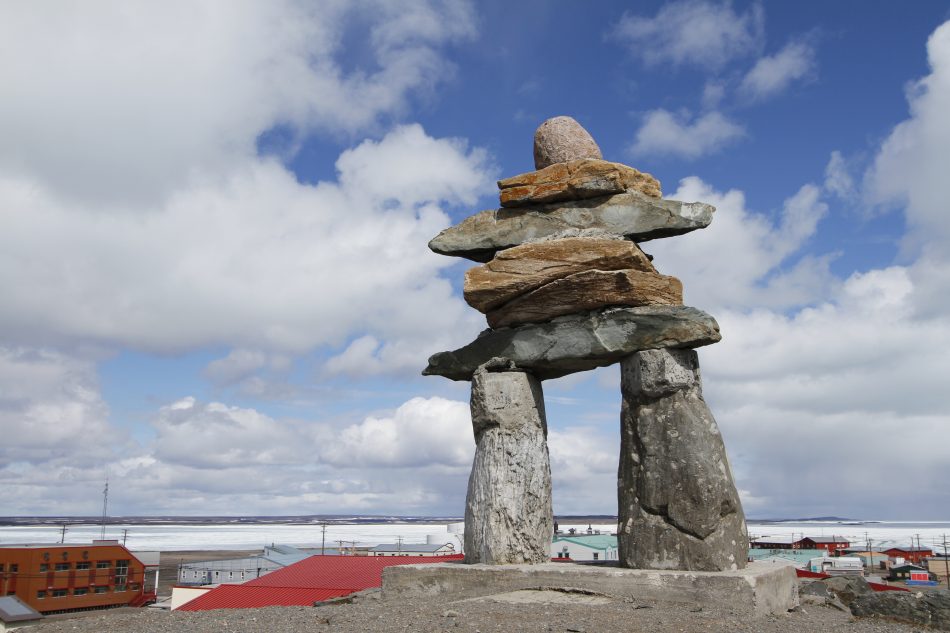 Canada is such a remarkable and unique country with so much to offer from coast to coast. Canada's 150th birthday is a great time to get exploring and discover the landscapes, history, and traditions of Canada. This significant anniversary will be celebrated all over the country throughout 2017, and there are so many exciting ways to take place in the festivities.
*Kirstin Van de Ven is also a contributor to this article.
Latest posts by Helen Hatzis
(see all)