Cincinnati is an exciting place full of great food, cold beer, unique history, and terrific adventure. I spent a weekend in Cincinnati and discovered the top things you must experience while visiting.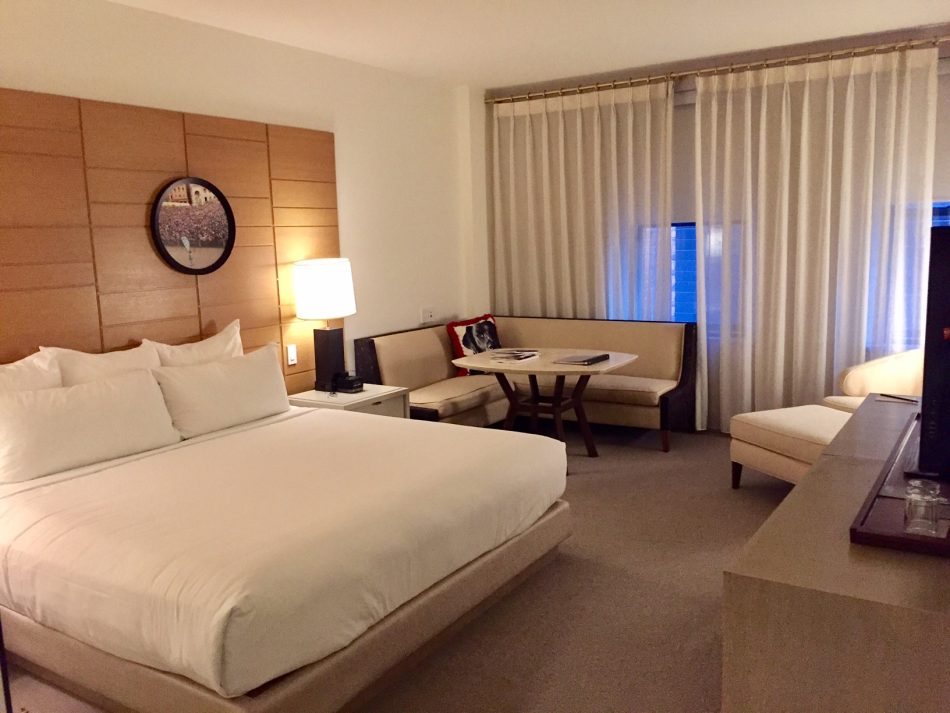 Staying at the luxurious 21C Museum Hotel is a wonderful experience. The hotel owners have an outstanding art collection that they send revolving to and from their other locations. You can view some fine art during your stay, which is a bonus. During the stay, I took advantage of the spa and had the signature RéVive Skincare facial by Stacie Ciers. What was unique about this experience was that there was a personal steam room within your treatment room, allowing your pores to open up.
I also was staying here while Alec Baldwin, Maroon 5, and Emilio Estevez had rooms of their own. You never know who you could run into!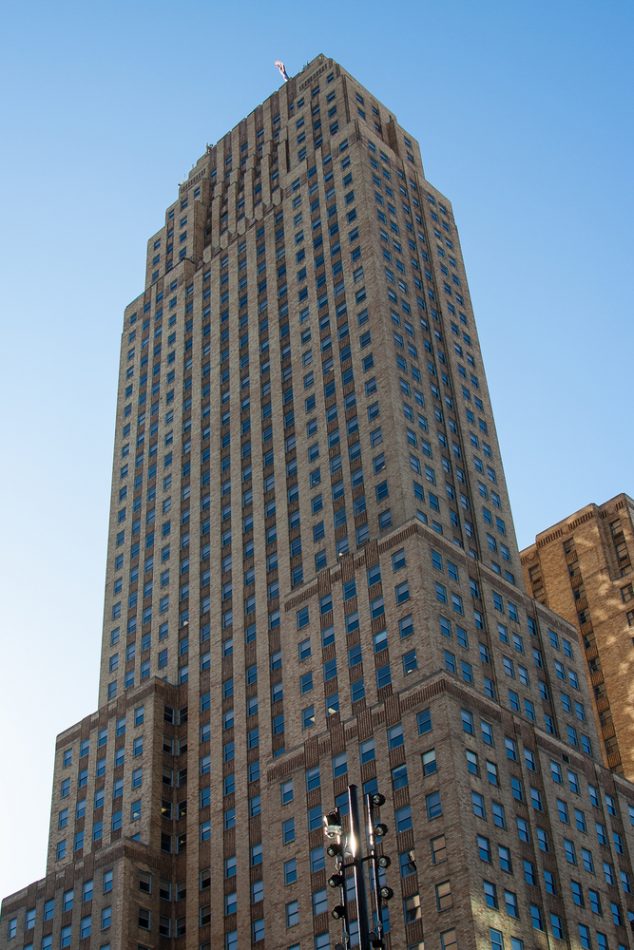 1. Carew Tower
Standing 49 towers tall, this iconic architecture gives a spectacular view over the city. Getting to the top of the skyscraper may seem a bit frightening, but the view will be worth it. It's important that this is your first stop in Cincinnati because it's a popular tourist attraction and a monument of the city. This tower served as the prototype for New York City's Empire State Building.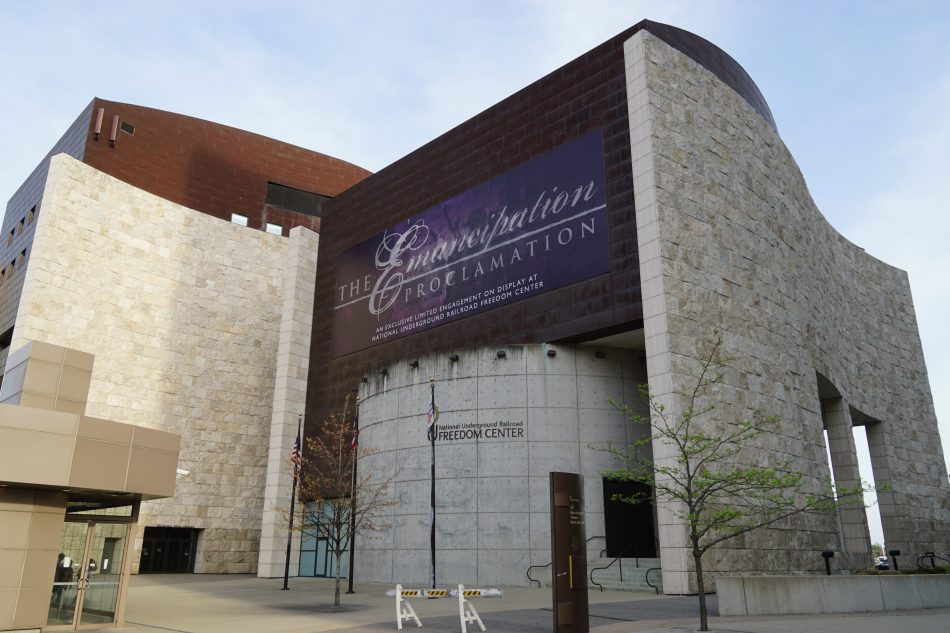 2. National Underground Railroad Freedom Center
On the banks of the Ohio River lies a historical center we all must visit. The Ohio River was known as The River Jordan during the times of slavery. This moving and tearful museum tells you stories of the heroes of freedom, the Underground Railroad, and how freedom fighters of today can continue in the path of abolition. This Freedom Center addresses modern day concerns and issues while showing respect and empathy to those who suffered from slavery. They also share what we can learn and how we can move forward regarding freedom and human rights.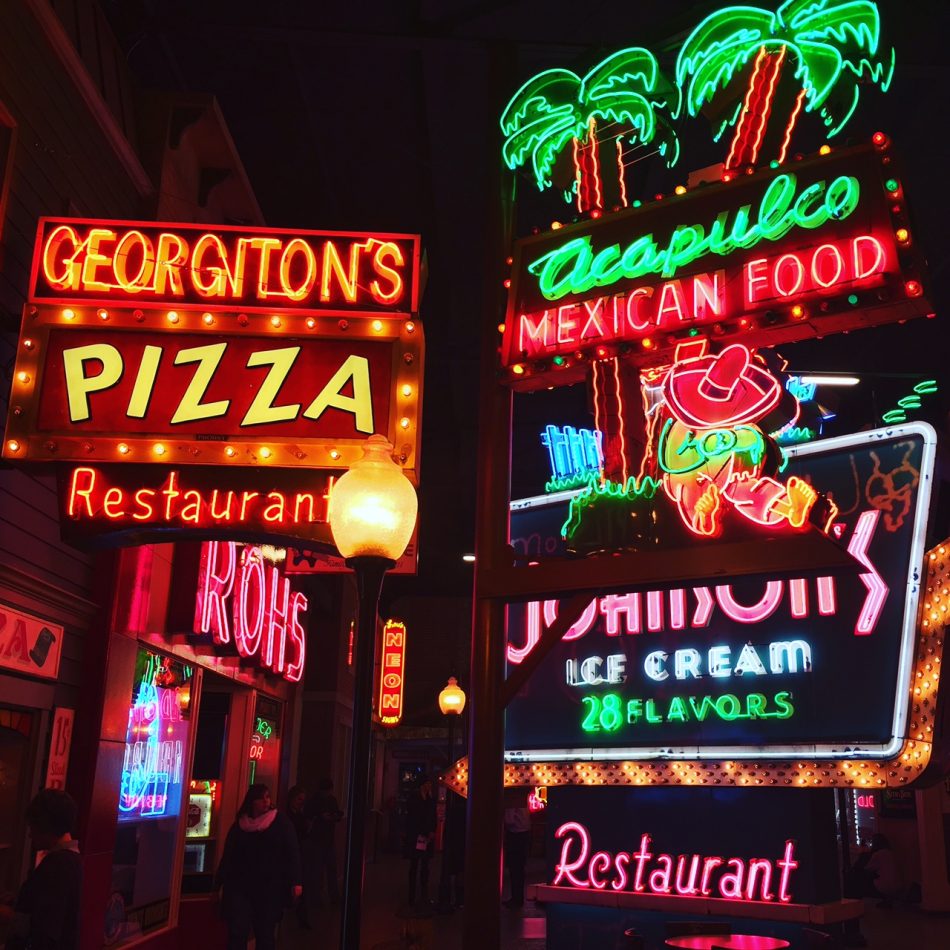 3. American Sign Museum
If you're in a time crunch, make sure you squeeze this museum into your schedule. It's like a light show of American culture. This museum is a preservation for old signs, showcasing the America that once was and the one that still is. Signs like McDonald's first ever restaurant sign, art deco neon signs from the 1960's, first electronic signs and modern plastic signs also live here. The owner, Tom Swormstedt, called this his mid-life crisis project – and it doesn't disappoint in culture and fascination.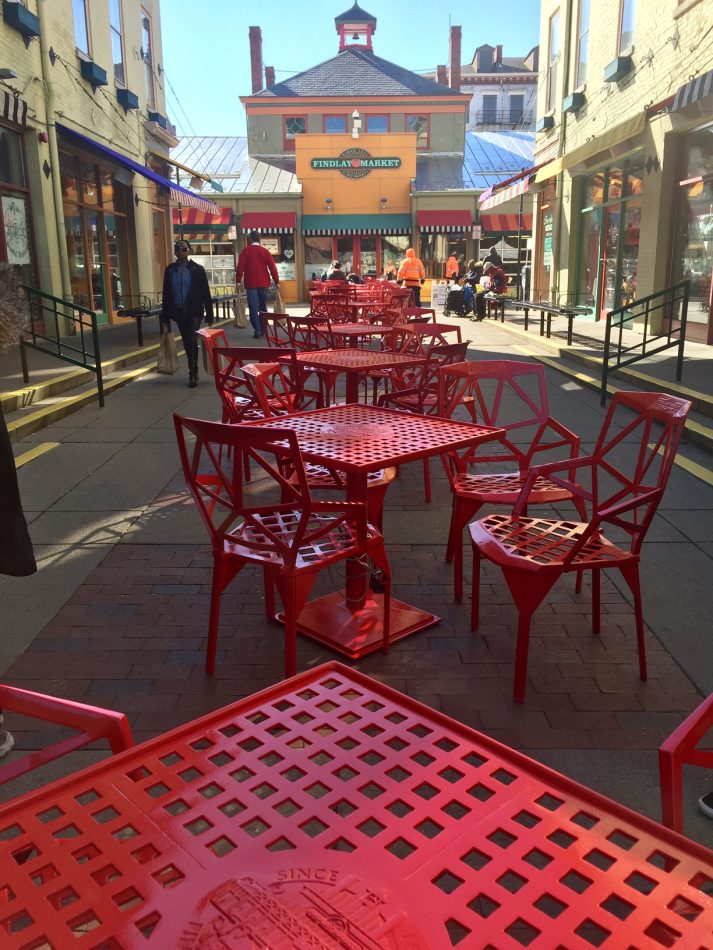 4. Findlay Market
The Findlay Market is Ohio's oldest continuously run public market. It's a cherished venue for tourists and locals alike – seeing more than a million visitors per year. Tuesday through Sunday year round, this market features friendly merchants of all kinds from fish, cheese, poultry, produce, flowers, deli, ethnic foods, crafts, etc. Favorite merchants include Maverick Chocolates, Taste of Belgium, Eli's and Churchill Teas.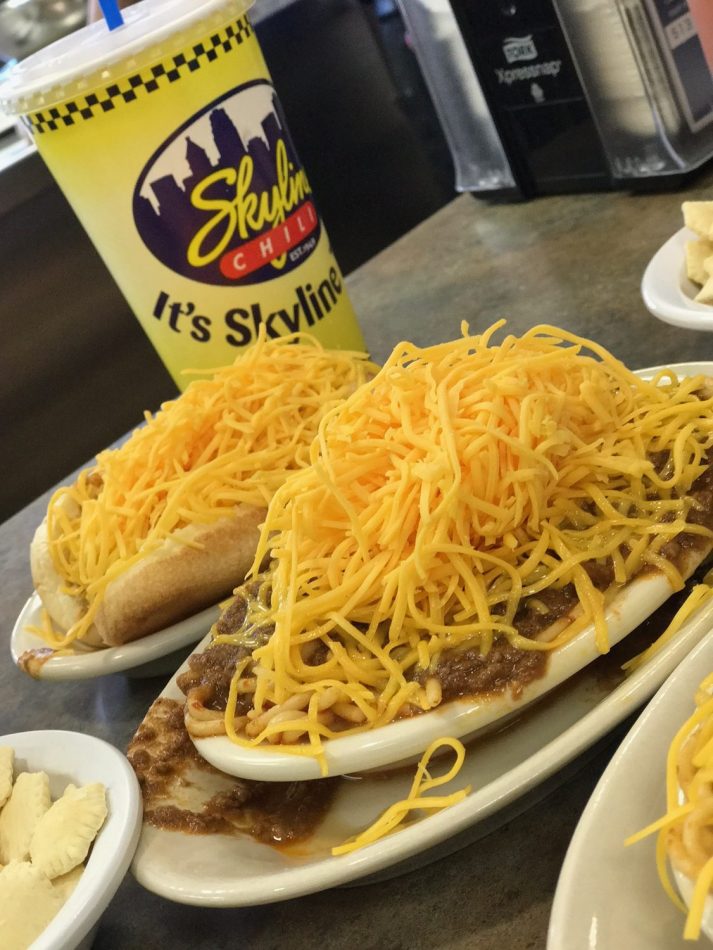 5. Chili
Originating from Greece, the owner of Skyline Chili Nicholas Lambrinides dreamed of bringing his dishes to America in the late 1940's. He opened his restaurant overlooking the skyline of Cincinnati and has been serving chili loving tourists and locals for decades. Burritos, wraps, and chili cheese fries are among favorites here. Now, Skyline Chili has over 100 locations.
Approximately 15 years later, Goldstar Chili made its mark in the neighbourhood of Mt. Washington. Much like Skyline Chili, it was started as a family business by 4 brothers from Jordan. They also happen to be the official chilli of The Cincinnati Bengals.
While visiting these iconic Chili restaurants, I quickly learned that each has their own distinctive taste. During my visit with Goldstar, I had the opportunity to learn how to make some of their favourite options on the menu, like The Cheese Coney and the 3-way.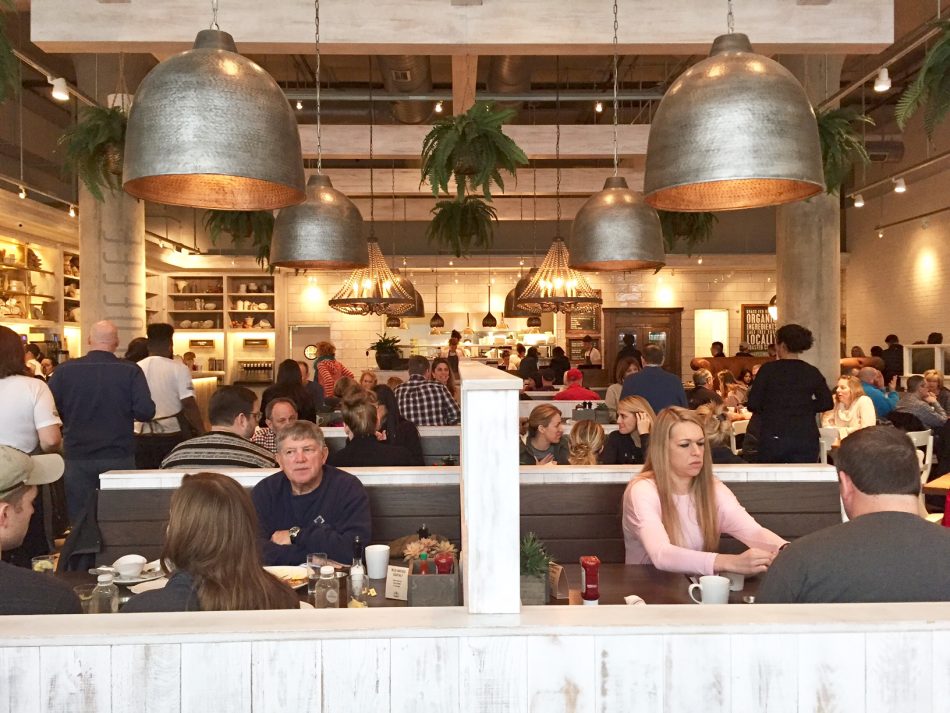 6. Maplewood Restaurant
Maplewood Kitchen and Bar is a beautiful 150-seat restaurant in downtown Cincinnati. Their take on West Coast-style cuisine features healthy food options by using ingredients that are local and seasonal. Also, Maplewood is owned by three gurus of the food industry, one being the former chef de cuisine at Jean Robert's Table, now leading the menu development. I tried the Enlightened Ceaser salad with kale and pickled red onions topped with a to-die-for yoghurt Caesar dressing; it was one of the best salads I have ever had.
7. Breweries and The Beer Parade
26 new breweries have opened in Cincinnati in the last three years. They love beer here and have no shame about it. They shouldn't either; their brewery tours are top of the line, with tasting and experiencing the entire beer-making process. A must-visit is the Christian Moerlein Brewing Co., an iconic brewery which features a 19th-century tap room where they make what was once called the "godfather of beer."
TIP: Visit Cincinnati at the beginning of March to experience the Annual Bockfest Parade
The Annual Bockfest Parade is a parade in Cincinnati that celebrates the coming of Spring, German beer, and its heritage. This three-day weekend of festivities begins at Cincinnati's oldest saloon (dating back to 1861.) A goat leads a keg, and the reigning "Sausage Queen" along with monks and the parade marshal. German beer bands, goats on Segways, and patriotic chants flood the streets and make for a fun-filled weekend.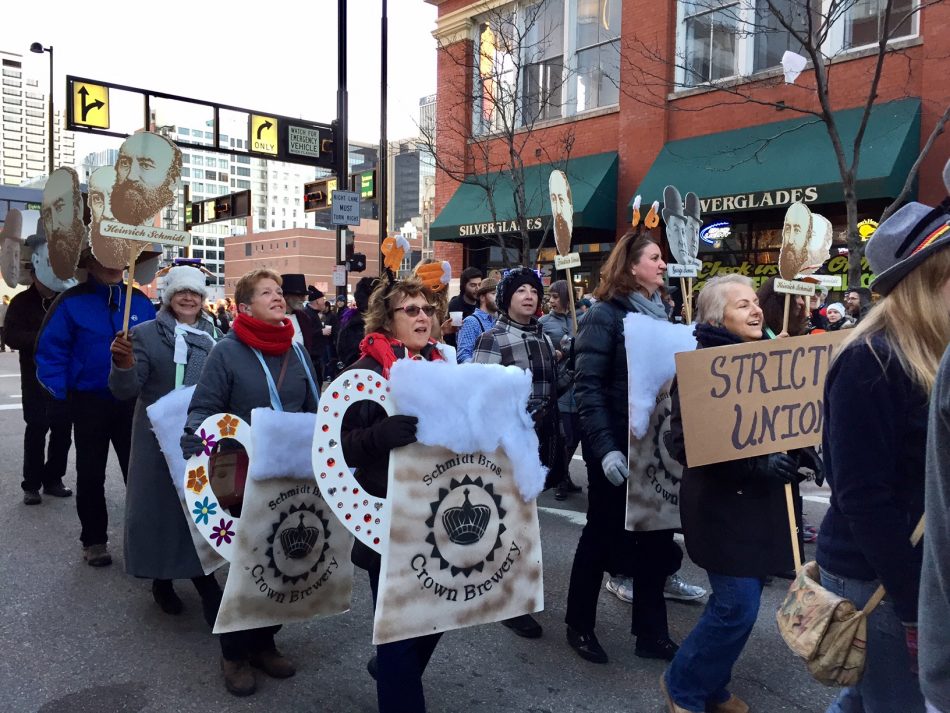 If you're looking for a way to get around, grab a Red Bike (Cincinnati's bike share program that even lets you cross the river into Kentucky.) Or, try the new Streetcar, with various pass options for hopping on and off at your leisure. If you'd prefer a driving service, try the Cincinnati-based start-up 'Drivr'; it is completely green because all their vehicles are Teslas.
In the end, you are bound to have a fantastic time in this city. With many great ways to get around and fun things to see, it can be a family-friendly trip or a fun solo one too. So, grab a beer, chilli, and watch a baseball game with your family and friends.
Latest posts by Helen Hatzis
(see all)