In several places around our globe, you will find full civilizations living underground. However, of these cities, four stand out as unique. Many are the product of conflicting political forces and financial strife above ground. Whether the dwellings house unusually large civilizations or involve complex family structures, each tells its own tale of poverty and desperation.
1. Las Vegas
Beneath one of America's most affluent cities, there lurks a much darker existence. In Las Vegas, the streets shine with neon lights and all but ooze wealth. Yet, while attracting high-rollers and big-spenders from all over the world, the city is also home to one of the nation's highest foreclosure rates with a staggering homeless population. Take a damp, slimy journey down a manhole or through the puddled mouth of a flood tunnel to experience how the other half live.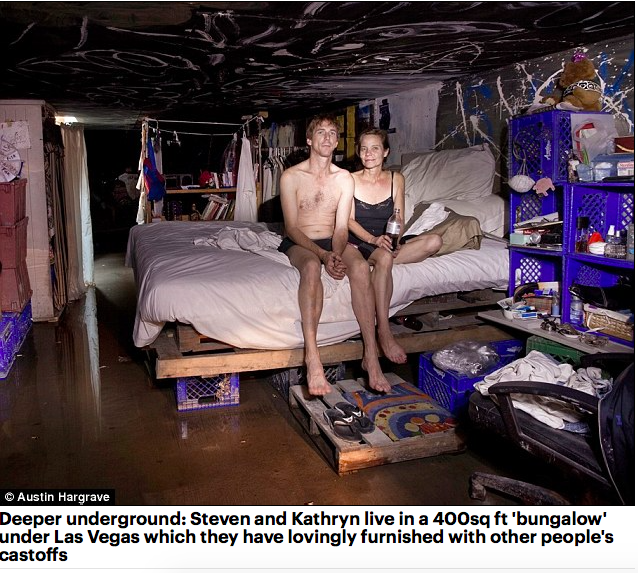 For the most part, people have been driven here as a result of poverty. The loss of their homes or jobs, or by the widespread intolerance for homelessness at ground level also work as primary factors. With Vegas being the luxury playground that it is, it's no surprise that the homeless feel oppressed by the general population. The city itself is even built to cater to the rich and famous. In turn, the underground dwellings offer the citizens a sanctuary from ridicule, onlookers, and provides much-needed shelter from the desert heat.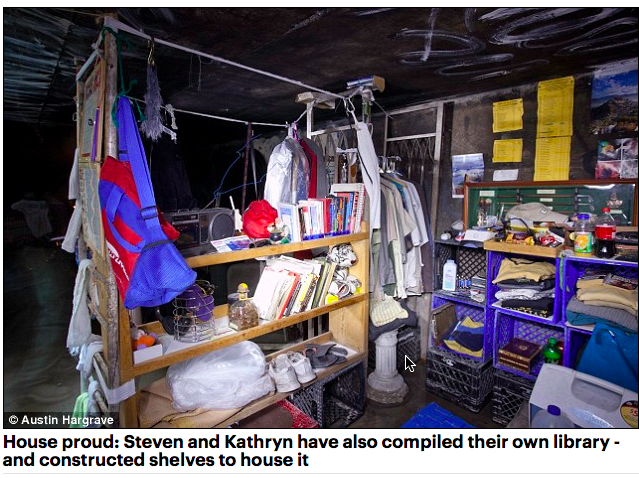 At first, the apparent dedication put into decorating and accumulating belongings seems shocking. It is made all the more surprising by the knowledge that most of the residents frequently have their homes swept away by flooding. While Las Vegas is a dry, desert area, there are occasional heavy rains. As a result, each downpour threatens to flood the tunnels rapidly and carry away all of the residents' hoardings with it. Every year at least one human dies in these flash floods underground. Plus, several more suffer injury. To make their existence even tougher, the residents also face daily struggles. From highly venomous spiders and a pipe-wielding fellow resident called "The Troll," to noxious gases and toxic chemicals.
2. Matmata
Here, the homeless and impoverished don't entirely make up the underground dweller population. Along the Matmata Plateau, citizens of all stature have built subterranean homes for over 1000 years. The ground is made up largely of sandstone. Furthermore, the stone is soft enough to be easily excavated but sturdy enough to withstand the test of time. The structures are designed to help the people of Matmata escape from blistering temperatures at ground level. By digging massive pits to create courtyard-like structures, rooms are dug out around the circular trench and homes form. Narrow tunnels connect courtyards and create a maze-like structure underground. The passageways allow residents an ease of transportation, lend a community feel, and thus foster an existence completely below ground.
The people of Matmata find this way of life to be a successful, organic method for withstanding the elements. For centuries now, it's simply their way of life. The city's architecture consequently draws in tourists from all over the world, playing a significant role in stimulating Matmata's economy.
Fun Fact: The earlier Star Wars films included several scenes shot in Matmata. The city's famous underground hotel, Sidi Driss, was used as the home of the character, Luke Skywalker.
3. New York City
Not unlike Las Vegas, New York City stands as a global symbol of wealth and excess. And yet, homelessness has always been a very prevalent issue for the city. The country's recent history shows us a brutal housing crisis and a subsequent market crash, both of which lead the way to an even wider gulf of homelessness.
What is now commonly referred to as the city's underbelly, the abandoned subway stations, shafts, and caverns beneath New York house giant populations of homeless. Driven underground by harsh weather conditions (particularly in the winter months), vagrants crowd the stations. Besides warmth and shelter, the tunnels offer sanctuary from the disturbance of police, onlookers, and even other vagrants. Many of its residents simply fell on bad times, forced underground in search of tax-free, rent-free living. Still, the abodes are teeming with youths, those suffering from addiction, the mentally ill, and ex-convicts.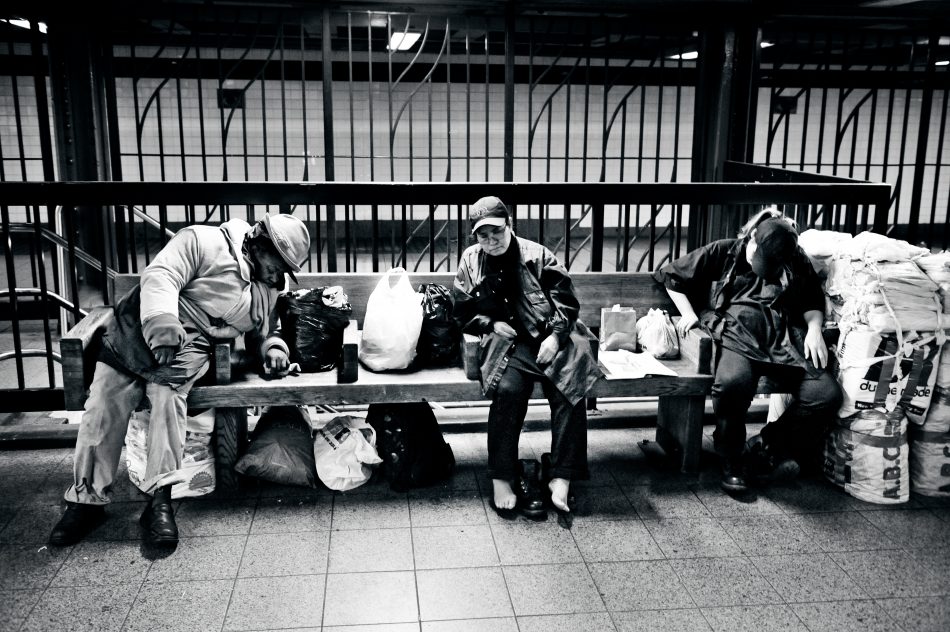 While finding an exact number of humans living under the city proves to be a little too difficult to assess, estimations suspect that thousands have settled here. Data also suggests that some are even born and raised in the streets and have never known another life.
Some regular tribulations of this housing regime include the constant watch for oncoming trains in the dark tunnels. It's dangerous especially if you are not familiar with which tracks are still active.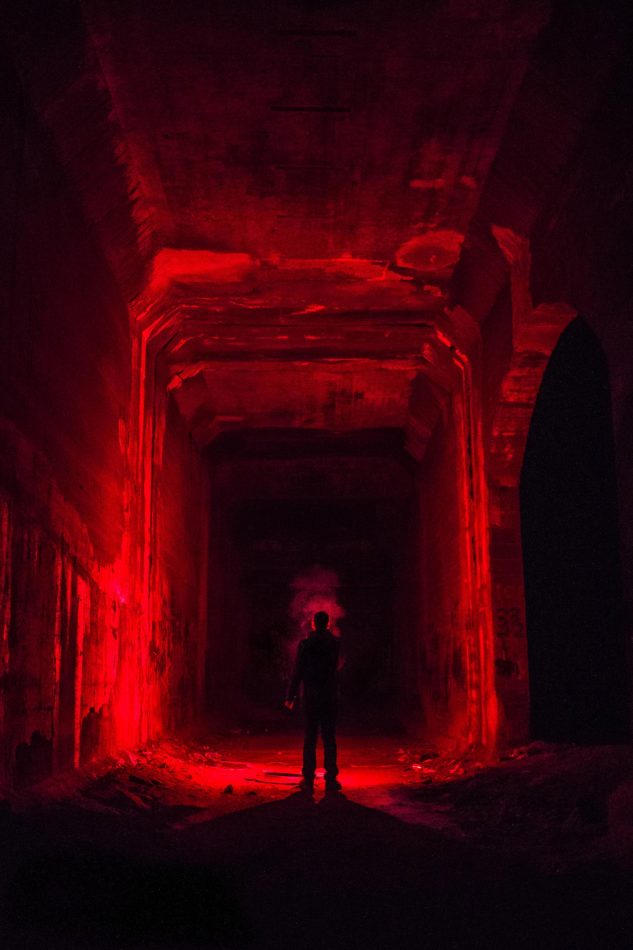 4. Bucharest
Romania's capital city. Descend into Bucharest's sewers through an old storm grate, a manhole, or a secret passage shrouded in the rubble. Either way, you will find yourself in a fully functioning subterranean home.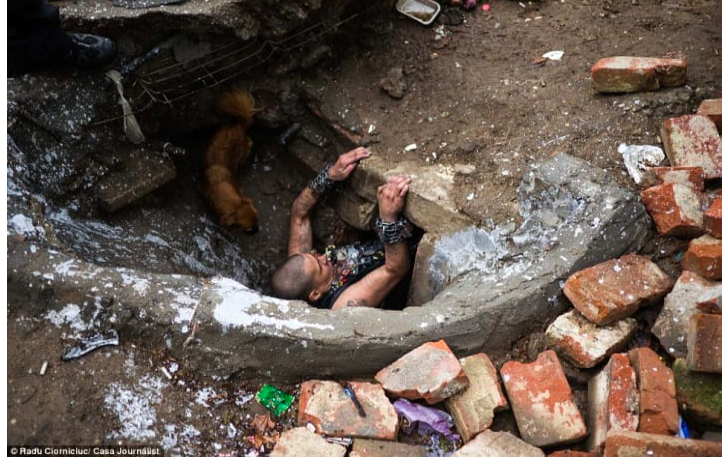 History
To properly understand the issue of homelessness in Bucharest, you must take a short journey through the country's history. In 1989, the overthrowal of the communist regime resulted in drastic changes. This included the immediate closure of all Romanian orphanages, wherein thousands of parent-less children were consequently forced out onto the streets. In Romania's unrelenting winter months, the orphans were coaxed underground by the promise of warmth from steam pumps heating the sewers. As a result, many of this generation of youth continue to live in the sewers today and have spent their entire lives there. Some women have even given birth beneath the streets and are raising a whole new sewer-reliant generation. Consequently, over the next twenty years, the subterranean community grew and strengthened, creating complex family structures and alliances. They even have their own leader.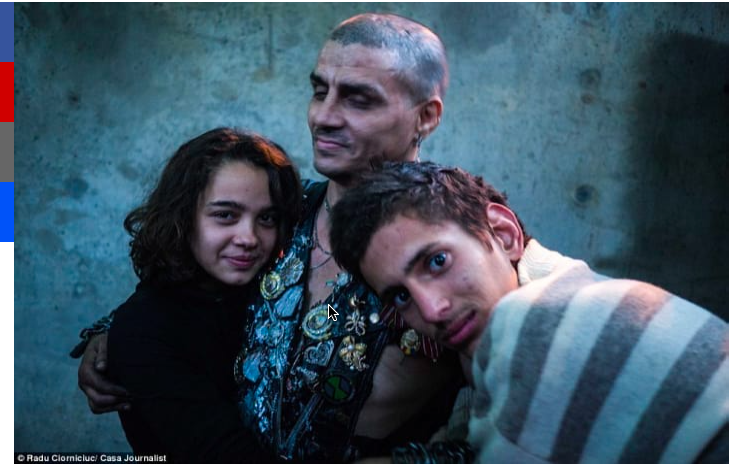 Above ground, the citizens enjoy fancy shops and upscale dining. Below, the residents clump together old clothing, garbage, and for the more fortunate, sleeping bags to rest on. Often children spend their days scavenging in dumpsters and feeding off of scraps. As a result, over time, the community has hoarded enough items to build something of a home beneath the city.
Today
Areas of the sewers come fully equipped with running water, beds, kitchens, lighting, artwork and painted walls. And, in many cases, even pets. Police presence is low to nonexistent in the sewers, promoting illicit activities and criminals to gravitate here. As a result, despite having culminated such excess for their underground homes, drugs, addiction, rampant disease, and sexual abuse continuously plague the people.
In recent years police made more exaggerated efforts to rid the sewers of the ill and addicted community. They even succeed in making some drug-related arrests. Still, the government admits that homeless and orphaned individuals continue to gather and settle here; in their own private haven beneath the streets.
Latest posts by Helen Hatzis
(see all)