A large part of the lure of Colorado is its outdoor offerings, and there are few better ways to explore the state than on two wheels. From paved paths and bike lanes to mountain bike trails and cycling events, visitors flock to the state to ride. Colorado's Governor, John Hickenlooper recently launched the Colorado Pedals Project and committed $100 million over the next four years to make Colorado the best state in the nation to ride a bike.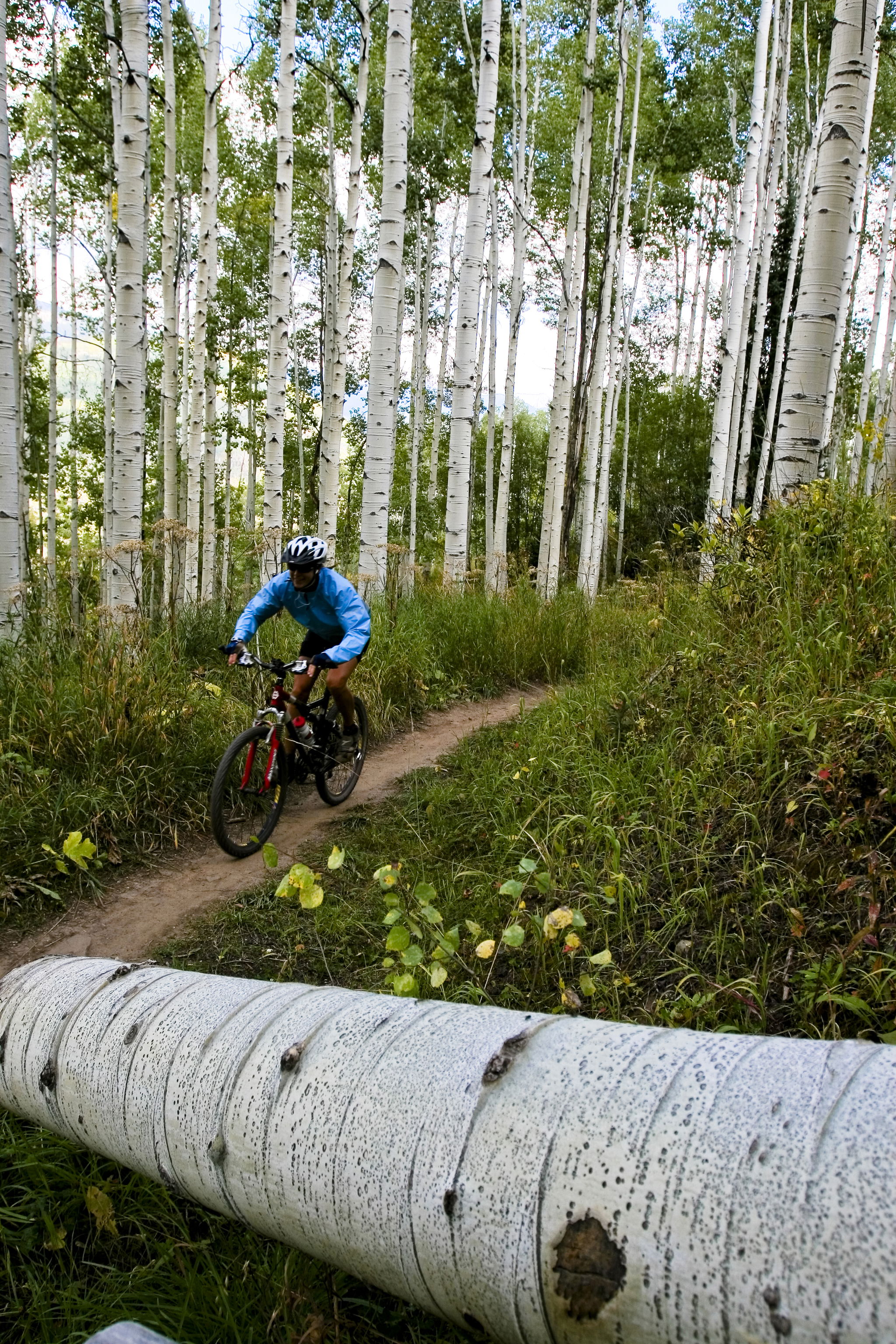 In January 2016, the Governor announced 16 priority trails projects that are in various stages of planning and building and will drastically increase the recreational cycling opportunities in Colorado over the next several years. Some examples include The Colorado Front Range Trail, a multi-use trail extending from the borders of Wyoming to New Mexico; The Colorado Riverfront Trail connecting Palisade, Grand Junction and Fruita; Paths to Mesa Verde linking Mancos, Mesa Verde National Park, Cortez and the Phil's World Mountain Bike Trails System and more.
Enhancing the Pedals Project, several Colorado communities are unveiling brand new bike trails over the next year as well as new cycling events, packages and clinics as an entree for what's to come. Below is a listing of some of Colorado's most exciting new cycling offerings. For more information, visit www.COLORADO.com.
New Bike Trails: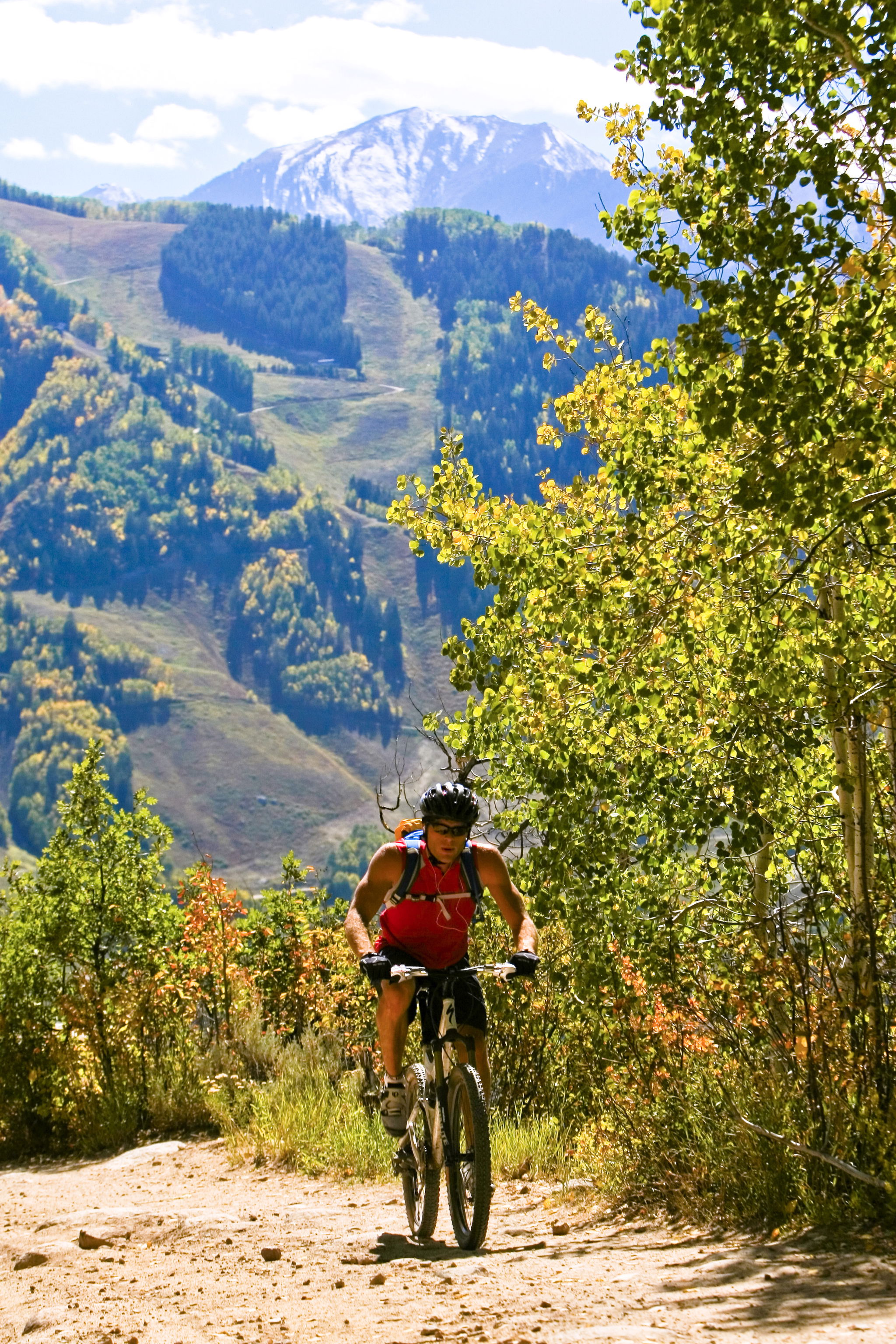 Hummingbird Trail (Aspen), Opened August 2015: This is the Hunter Creek area's first machine built trail, and features playful grade reversals to keep water off the tread, plenty of fun on the descent and respite from short steeper sections on the way up.
US 36 Bikeway (Boulder to Denver) Phase 2 Opened March 1, 2016: The second phase of the US 36 Express Lanes commuter bikeway Louisville/Superior and Boulder opened in March 2016. Leisure and commuter cyclists can now ride the entire 18 miles of bikeway from Denver to Boulder.
Oil Well Flats Recreation Area (Cañon City), Most Recent Trail Opened October 2015: This unique trail system offers bikers all-season riding with panoramic views of the Sangre de Cristo Mountains, varied topography, stunning landscapes and trails for all ability levels.
Legacy Loop Trailhead (Colorado Springs), Opening Spring 2017: A new trailhead for the Legacy Loop will be constructed to provide improved access for trail users. The trailhead will also accommodate large groups for special events.
Teaser and Happy Hour Trails (Crested Butte) Happy Hour Opened September 2015, Teaser Opened June 2016: Two new trails were recently completed at the Evolution Bike Park at Crested Butte Mountain Resort (CBMR). Teaser, an intermediate man-made flow trail, and Happy Hour, the newest CBMR and Crested Butte Mountain Bike Association collaborative trail that connects the bike park to the town of Crested Butte for uphill and downhill use.
Pronghorn Trails Area (Del Norte), Opening September 2016: These new purpose built, singletrack, non-motorized trails are intermediate and located on never before available terrain. They will open with 6.5 to 8 miles of trails that connect into Del Norte.
Downtown Protected Bike Lanes and Expanded Bike Sharing (Denver), Opened December 2015: The new protected bike lanes on Lawrence and Arapahoe Streets span from the Auraria Campus to 24th Street. These are the first bike lanes in Denver to be protected with a row of parking. Additionally, the city's public bike share program, Denver B-cycle has added several new stations around the city for people to enjoy short-term bike rentals.
Divinity Flow Trail (Durango), Opened June 2016: Chair 4 at Purgatory Resort takes riders to the top of the lift where they can ride mountain bikes down to the plaza via a new 2.5 mile purpose built flow trail.
Pump Track (Eagle), Opened June 4, 2016: Eagle's new Pump Track was constructed by Momentum Trail Concepts, utilizing funds from the Town of Eagle's Open Space fund. It is said to be one of the largest and best pump tracks in Colorado.
Alder Park Trail (New Castle), Opened June 2016: This is a short, but fun switch backing trail that climbs up and over a small hill to connect to the Colorow Trail. Primarily used as the start of a ride on Colorow, beginners can use this trail to improve on their skills.
Downhill Mountain Biking (Powderhorn Mountain Resort), Opened Summer 2016: Powderhorn Mountain Resort will debut downhill mountain biking with two new mountain bike trails in summer 2016. A newly built high-speed quad will service the bike trails. Powderhorn is also working with local area bike shops to build and grow a downhill bike series.
New Cycling Events and Offerings: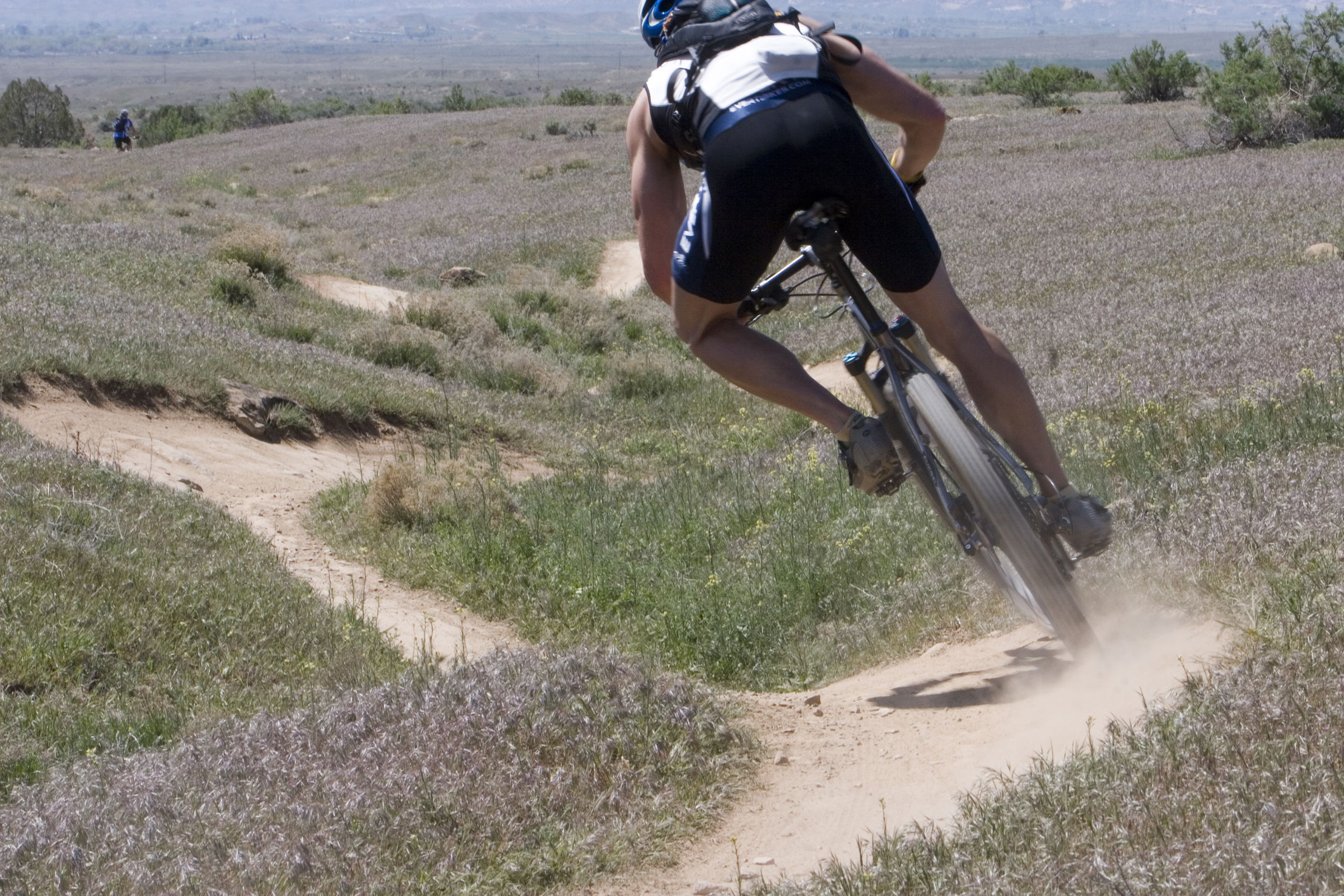 Ride First Class Package at St Julien Hotel & Spa (Boulder), Now-September 2016: Elite cycling and luxury living meet at St Julien Hotel & Spa this summer during the Cognoscenti bicycle tours. To complement Cognoscenti's five unforgettable bike rides, St Julien is offering an elite package for competitive cyclists and casual cruisers alike. Package includes accommodations, meals, cocktails, "Back in the Saddle Tune-Up" spa treatment and more.
Breck Bike Guides Tuesday Night Clinics (Breckenridge), Summer 2016: Tuesdays throughout summer, Breckenridge's only year-round bike shop will offer clinics ranging from mechanical to outdoor skills, race tactics, nutrition and women's only nights. Clinics began June 7.
Chasing Epic: 4th of July, Peak Wildflower and Fall Foliage Tours (Crested Butte), July 1-4, July 22-25, September 23-26, 2016: Chasing Epic works exclusively with local guides who have an intimate knowledge of the community and the trails. Trips include guided rides, lodging, dining and exclusive demo bike rentals.
At Your Pace Bike and Brews Guided Day Tours (Denver, Boulder, Glenwood Springs and Carbondale, Summit County), Summer 2016: Experience Colorado's famed cycling offerings followed by a taste of the state's thriving craft beer scene with one of several Bike and Brews guided day tours.
Frisco Women's Mountain Bike Clinic (Frisco), July 21: The Frisco Adventure Park will host a women's mountain bike clinic with local endurance athlete, Jaime Brede. The clinic will focus on the fundamentals of mountain biking with the goal to instill confidence and build skills.
Viceroy Snowmass Offers Cycling Program with Pro Rider, Will Frischkorn (Snowmass), Summer 2016: New for summer 2016, the Viceroy Snowmass is offering a fully customizable cycling program led by former pro cyclist, Will Frischkorn (Tour de France competitor for Garmin).
Snowmass Enduro World Series Mountain Bike Race (Snowmass), July 30-21, 2016: Snowmass will serve as the only U.S. stop of the Enduro World Series bike competition. Aspen Snowmass has been chosen to host round five (out of eight rounds) of the prestigious Enduro World Series.
ABOUT COLORADO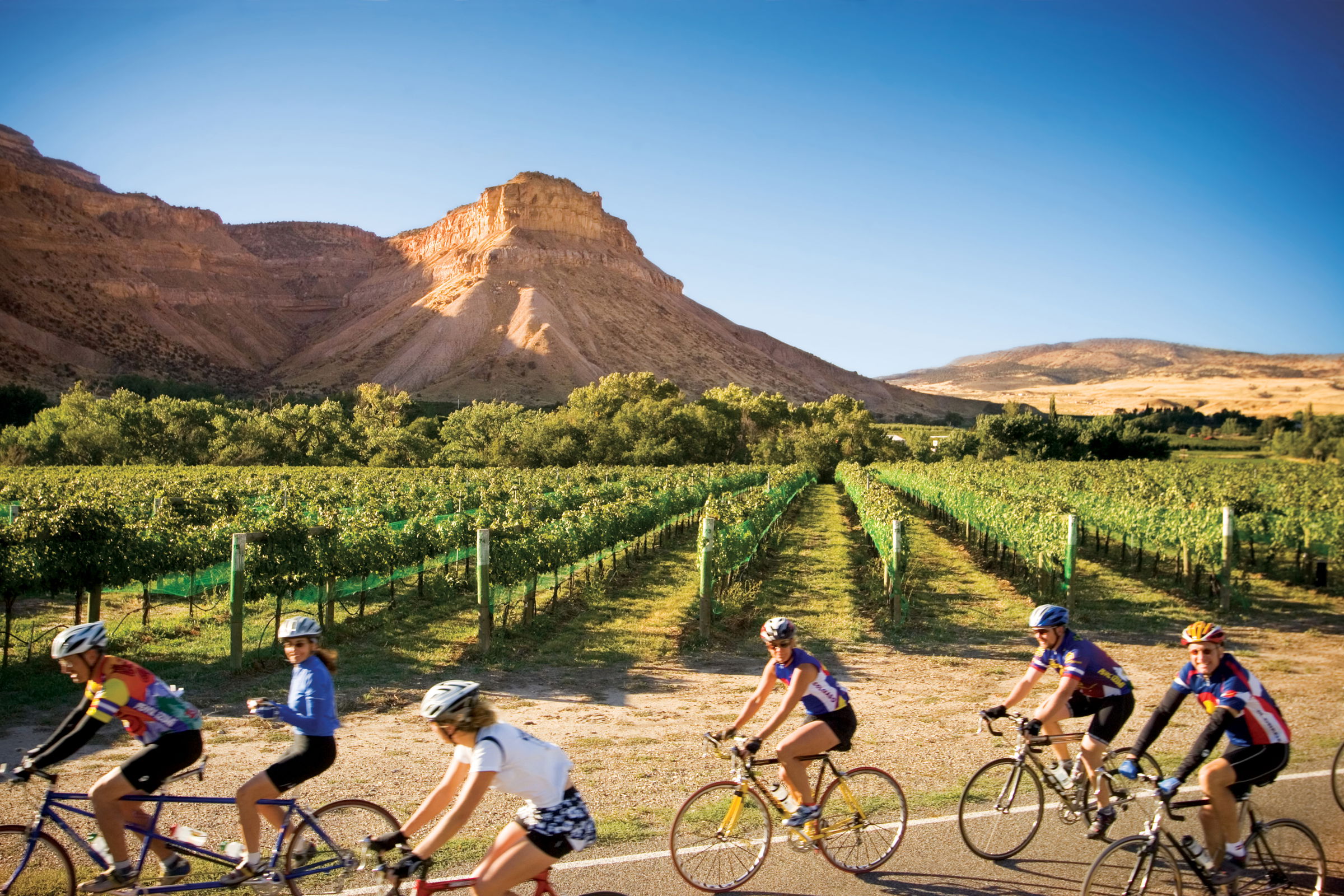 Colorado is a four-season destination offering unparalleled adventure and recreational pursuits, a thriving arts scene, a rich cultural heritage, flavorful cuisine, and 25 renowned ski areas and resorts. The state's breathtaking scenic landscape boasts natural hot springs, the headwaters of seven major rivers, many peaceful lakes and reservoirs, 12 national parks and monuments, over 850 farm and ranches that are open to visitors, and 58 mountain peaks that top 14,000 feet.
All photos courtesy of Colorado Tourism.