Is it a relic of some long-lost communist past? A future-gazing olympic stadium? An alien relic hidden not too far from Berlin's center? Well… no, not really.
Surprisingly enough, the Liquidrom, as this Berlin building is called, is actually a spa! But, it's not just a spa. It's a really really COOL spa. The Liquidrom's futuristic design inside and out gives off the impression of an alien spacecraft, and, even though its sharp upward-pointed edges might seem aggressive to some, it'll probably be the most relaxing alien spacecraft you could possibly imagine.
Atlas Obscura, a website dedicated to unusual spots and sites, describes the Liquidrom beautifully:
Puncturing the Berlin sky like a surreal crown, the exterior of the Liquidrom spa looks like something straight out of a science fiction novel, and the hi-tech delights within don't disappoint either.

The complex is built to look like an abstract tent structure, a design choice, meant to honor the site's previous life as a massive train station circa World War II, where buskers would perform where they pleased. Inside the ultra-modern structure, any remnant of those locomotive days are gone however, replaced with top of the line spa facilities made of clean lines and comfortable contours.
The Liquidrom is outfitted with a variety of saunas and baths, as well as clean, new changing facilities. However, all of these standard relaxation options pale in comparison to the crown jewel of the spa's crown, the large salt water floating pool. Surrounded by large arches, the dimly lit pool is brought to life by multi-colored lights and music that is meant to be heard under the water. From classical to techno, the music and lights run different programs which can be checked on the website.
Now if that doesn't sound freaking awesome, then what does? When you're all zen'd out from too many peaceful gardens and nature strolls, why not get even more zen of the future variety?
But, unless you live near Berlin, it may be some time until you get to go yourself. To satiate you for now, here is another beautiful description of their famous thermal bath, this time from Liquidrom's own website:
The centrepiece of Liquidrom is the dimmed cupola hall with its pool and warm salt water. Moonlight shines through the round window at its zenith. Underwater colour and light effects combine with the soothing sounds of classical and electronic music. Experience the feeling of weightlessness in liquid sound.
The Liquidrom's beautiful-but-kind-of-intimidating design may not have been what came to mind when you thought of soothing music in the moonlight, but once it starts coming up it's hard to stop. And what better way to relax than by floating in the salt water of one of Berlin's most beautiful modern buildings, feeling the soft music washing over you?
Feature photo by n_ransome via Flickr.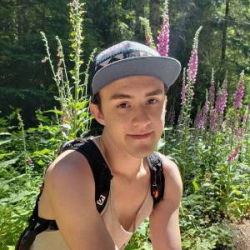 Latest posts by Cody Medina
(see all)