New Zealand is the perfect destination to explore and experience the natural world. Filled with lush rainforests, active volcanoes and rich marine life, this landscape will captivate and amaze. Whether you're an adrenaline junkie or a tranquil Pathfinder, this diverse landscape has something for everyone.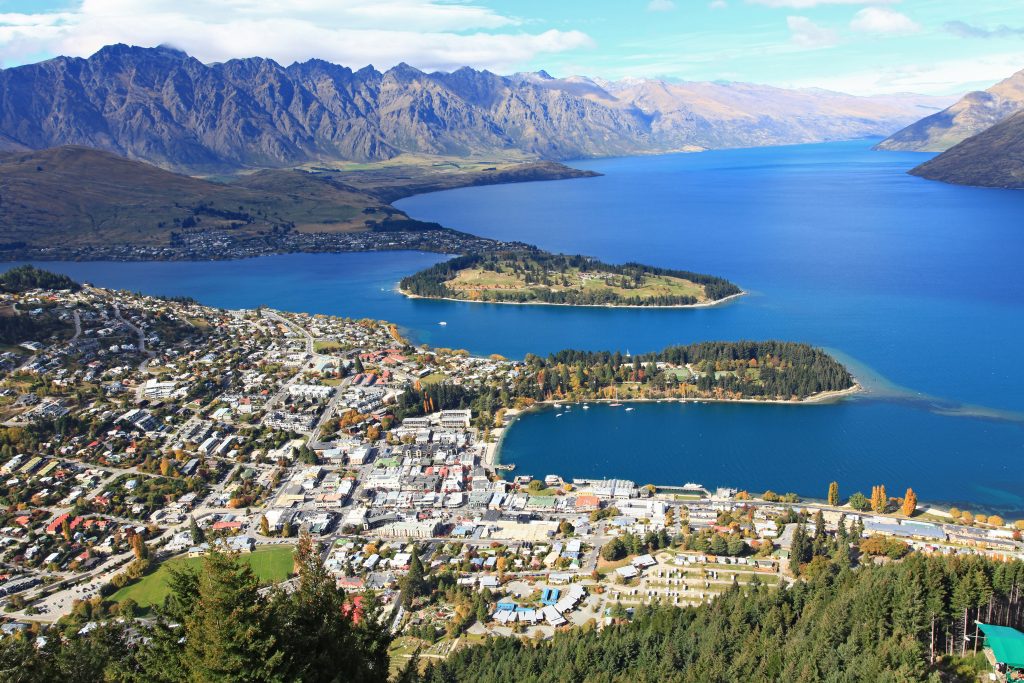 Queens Town
This destination is perfect for the thrill seekers. It is known as New Zealand's adrenaline town because of the many extreme sports such as bungee jumping. Nestled between Scout Island's Lake and the South Alps, therefore, this is an example of where adventure meets breathtaking natural beauty.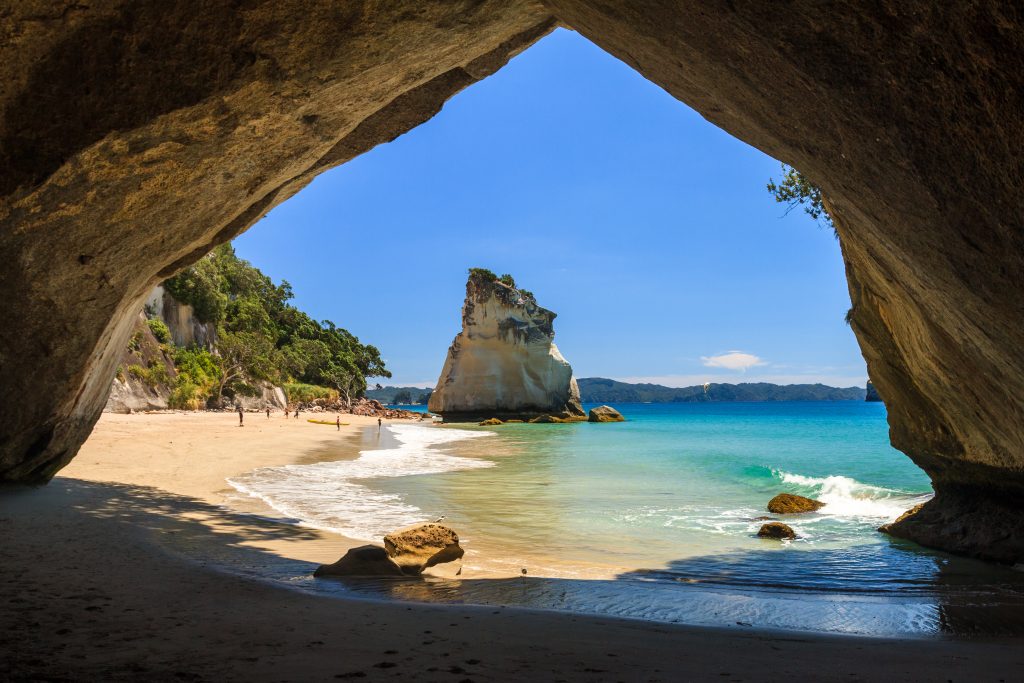 Cathedral Cove
This marine reserve is set on stunning blue waters. It's perfect for anyone who wants to snorkel because the waters are full of beautiful marine life. Walk down Hahei Beach, explore the cliff's and discover the beauty of the cove's natural arches.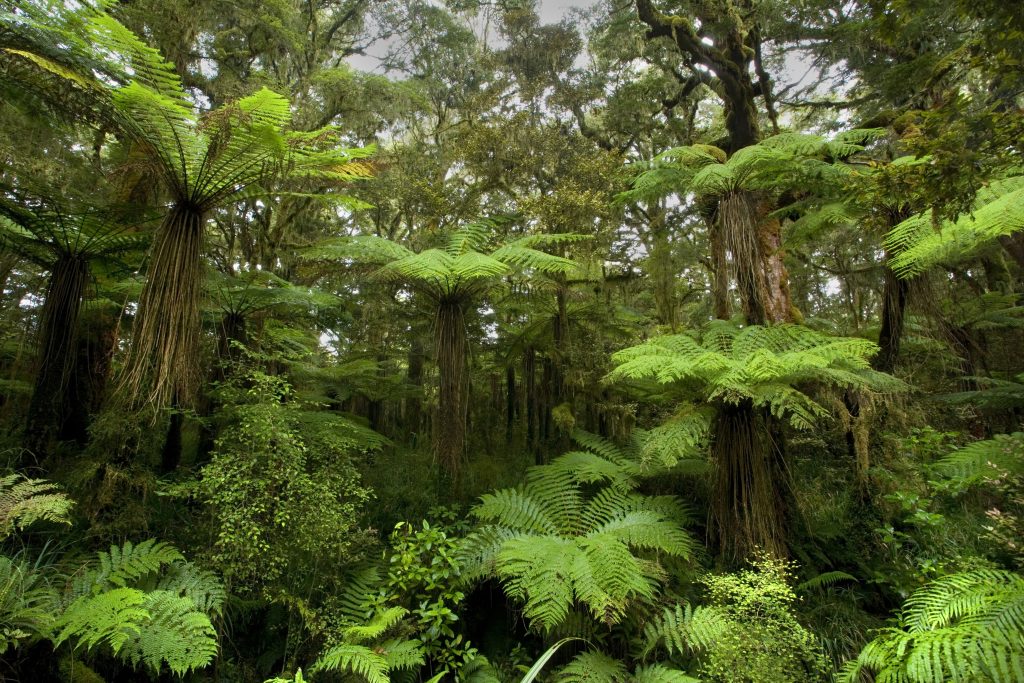 Whirinaki Rainforest
Now, return to nature with this lush rainforest. Dinosaurs used to roam the forest 60 million years ago and because of this, it has been referred to as 'Dinosaur Forest'. Many of the plant species today have origins in the Jurrasic era. Also, it's the tallest remaining podocarp forest in New Zealand.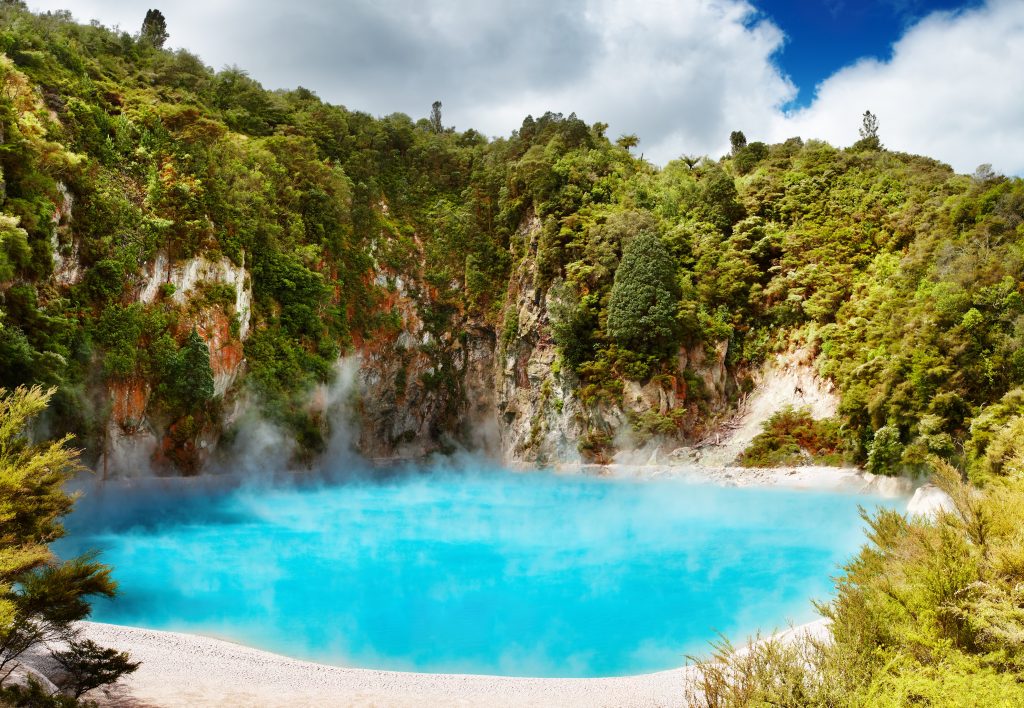 Hot Springs
Soak in the warm waters in one of New Zealand's many hot springs. Some of the hot springs worth visiting include Te Aroha on the South Island and Rotorua. Lake Taupo has these geothermic water as well as water activities and Huka Falls. So, relax and enjoy the therapeutic qualities of the warm water.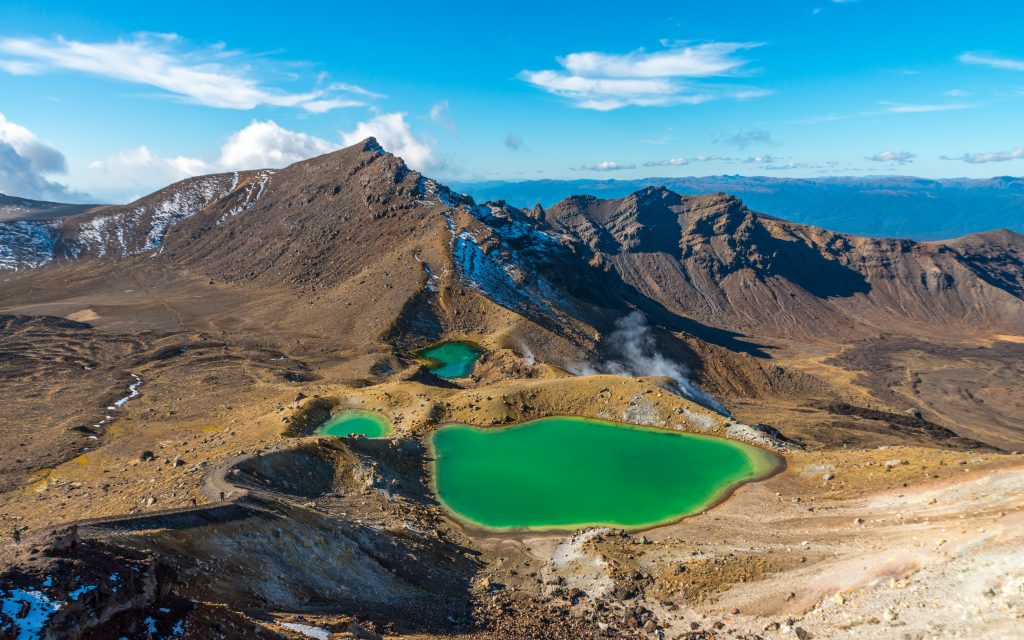 Tongariro National Park
This park is home to three volcanos perfect for exploring. The volcanic landscape offers stunning views of the mountains and lakes. You may recognize it from The Lord Of The Rings Trilogy as the land of Mordor. Unlike in the film, this national park is full of breathtaking beauty. Furthermore, you can ski, bike or hike to experience everything Tongariro has to offer.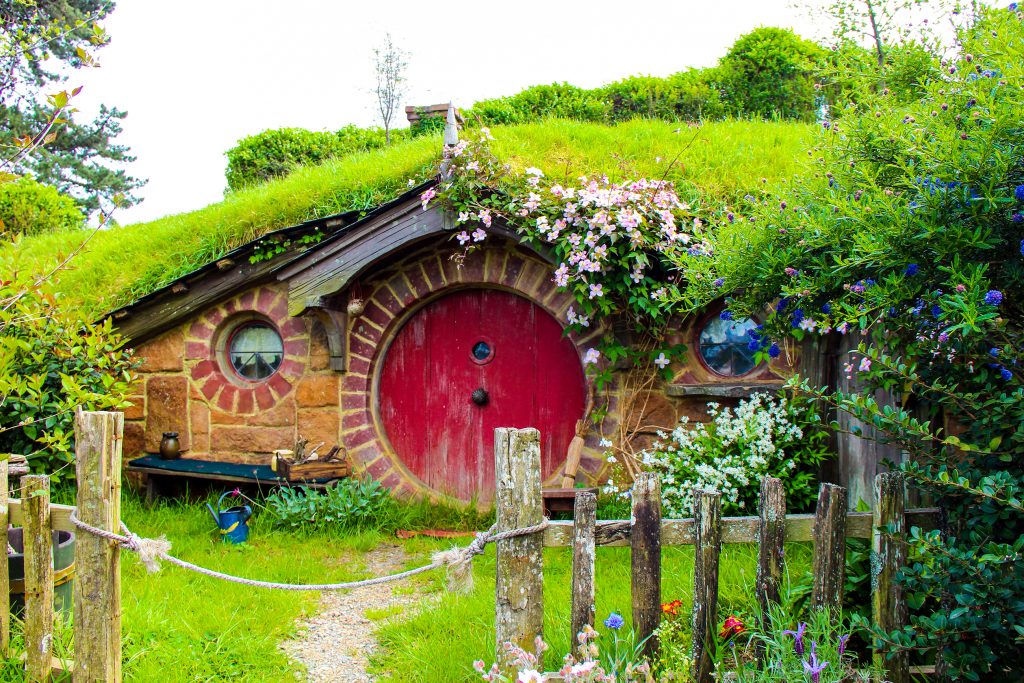 Hobbiton
Now, this is perfect for movie lovers. Hobbiton allows you to experience the Shire from the Lord Of The Rings Trilogy in real life. Nestled in the northern countryside, this charming village transports you into the magical world. The small homes feature their signature colorful round doors. As a result, this town enchants all who visit.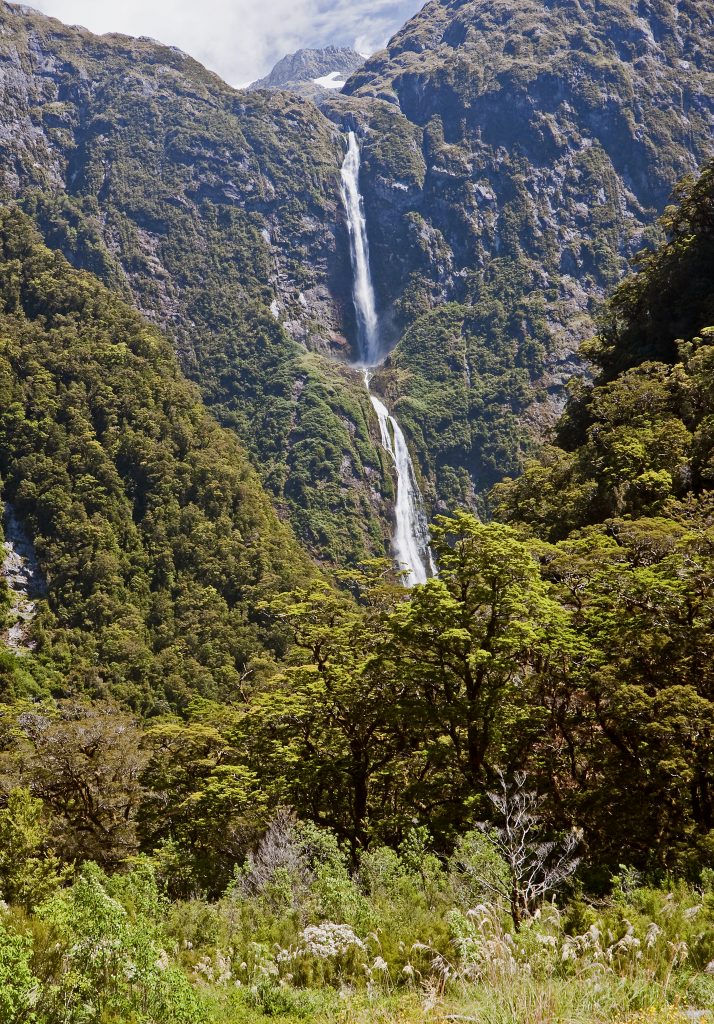 Sutherland Falls
Located on the South Island, Southerland falls cascading waters fall 580 feet. Therefore, travelers must hike or take a fly to get a view of these impressive waters. But, the view is definitely worth the flight as extra height allows for a stunning view of the cliffs and mountainous landscape. In conclusion, this is a trip you need to take.
SaveSave
SaveSave