Jakarta holds the title of the largest and busiest city in Indonesia. In addition to the towering skyscrapers, gigantic shopping malls, and fancy fine-dining restaurants, Jakarta also boasts a delightful array of street food options. From having a savory meal to grabbing a quick sweet snack, the streets of Jakarta include a variety of choices to choose from.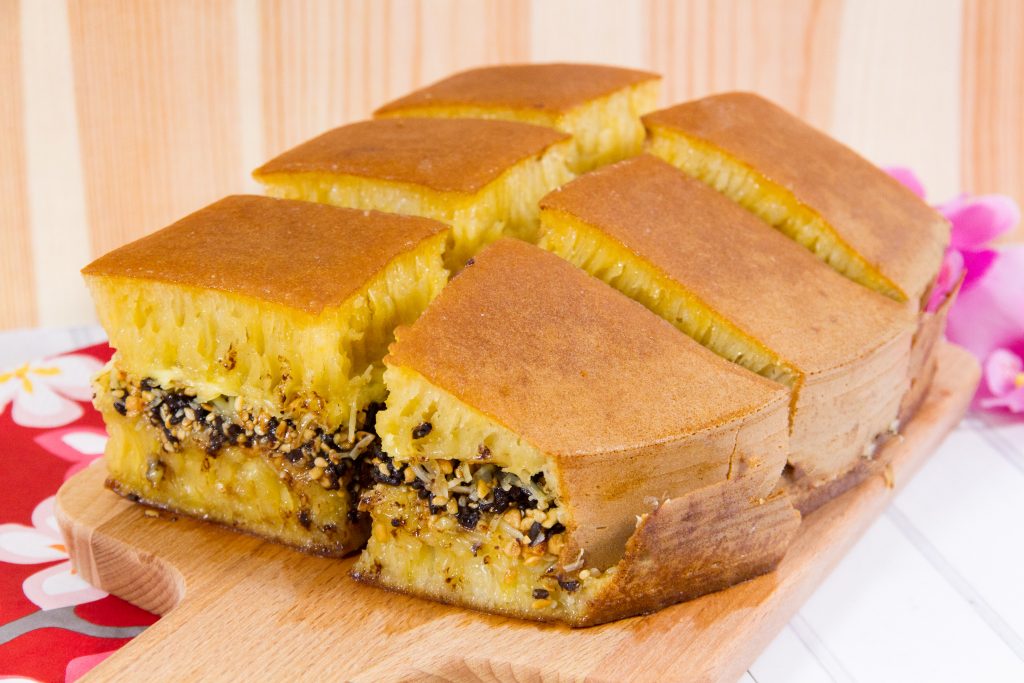 1. Martabak Manis
Martabak Manis holds the depiction of having dessert for dinner. The term manis translates to "sweet," and the dish is only sold in the evenings. Martabak Manis shares a likeliness to a pancake as it is pan-fried. A layer of toppings covers half of it, with another layer on the other side of the pancake. The spongy texture also creates a bee-hive pattern making it extra moist. Nowadays, you can get red velvet, Ferrero Rocher and even taro on your martabak manis! However, nothing beats the taste of the original cheese or chocolate peanut toppings.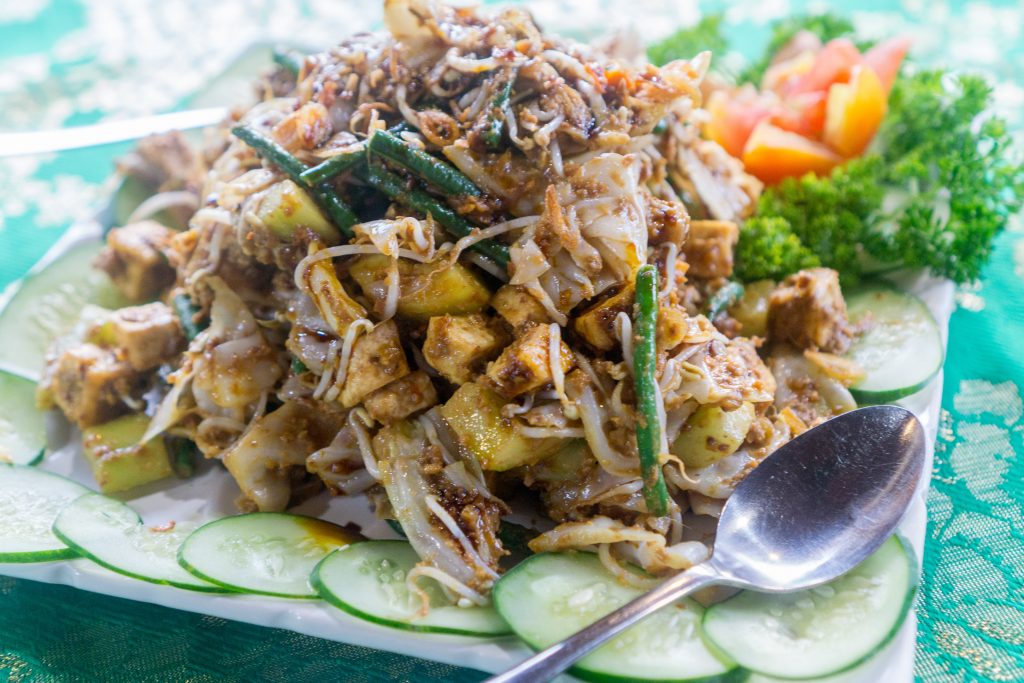 2. Gado-Gado
This street food is an Indonesian version of a salad. Gado-Gado translates to "mix-mix" and includes a bunch of different ingredients mixed to create a perfect combination of flavor. Gado-Gado consists of a medley of vegetables, boiled potatoes, tempeh, and hard boiled egg drenched in peanut sauce. While it sounds like a lot, this light-hearted meal makes a perfect, quick lunch and is found almost anywhere in the city.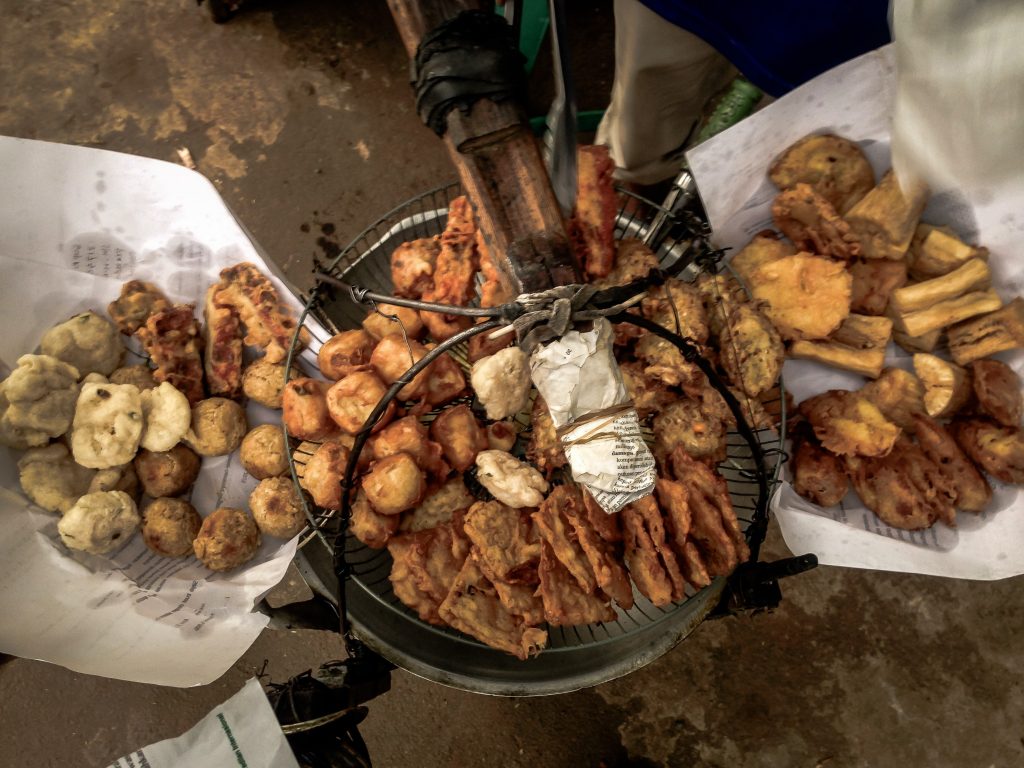 3. Gorengan
If looking for something that will satisfy your guilty pleasures, Gorengan is the best snack Jakarta provides. Gorengan is a mixture of fried food items, including tempeh, tofu, vegetable pancakes, bananas, and cassavas. This array of fried goodies is not the healthiest of snacks because it is bathed in a pan of oil. But like any other snack, it leaves you craving for more.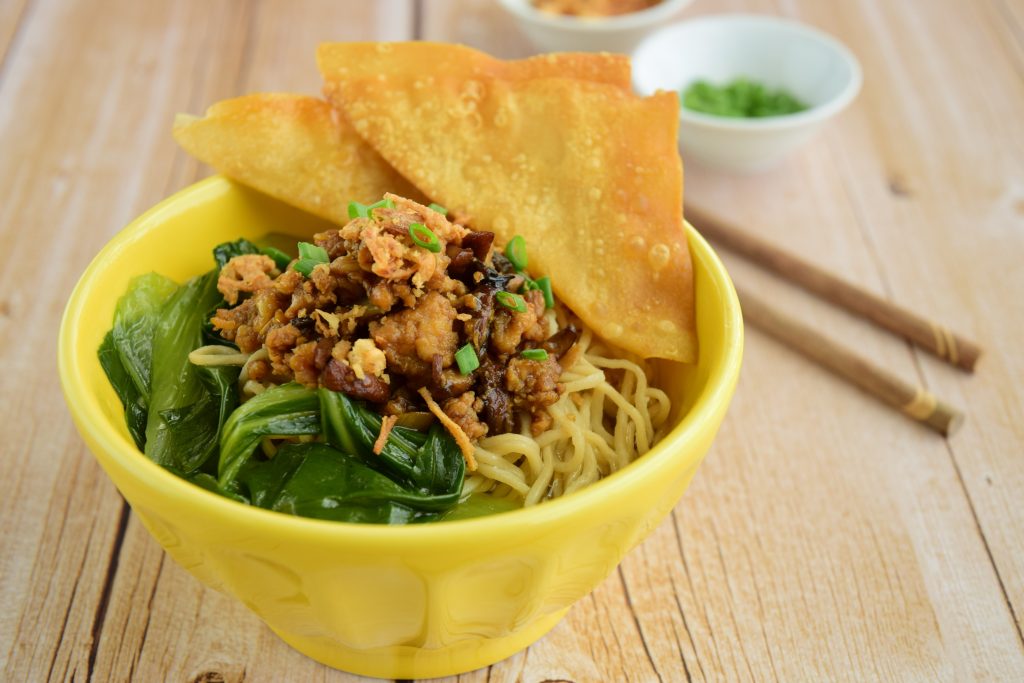 4. Bakmie Ayam (Chicken Noodles)
This classic noodle dish is available from morning to midnight and is found on nearly every corner in Jakarta. This dish consists of yellow wheat noodles, topped with diced chicken, garnished with spring onions and served with a side of soup. Some places even sell fried wonton that adds an extra crunch to this hearty dish.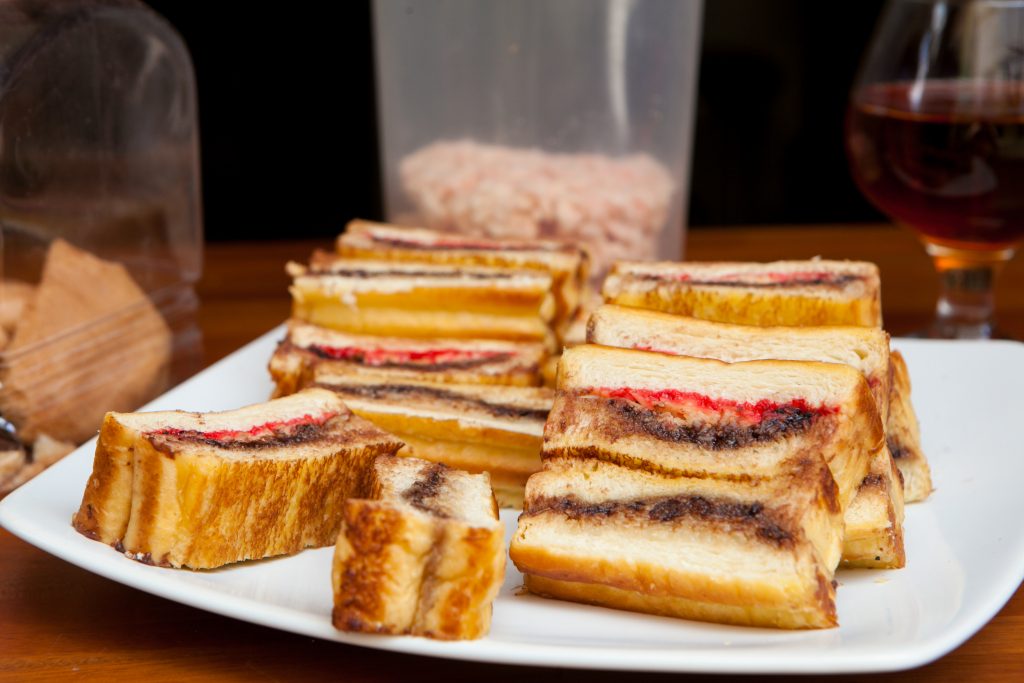 5. Roti Bakar (Toast)
Toast with chocolate sprinkles and melted cheese never tasted better. Roti bakar, grilled just on the side of the road, exists as a sweet spot for dessert lovers. The bread is coated with margarine and topped with chocolate sprinkles (ceres), grated cheese and condensed milk. Although very simple, the taste of roti bakar after a fulfilling dinner will be heaven to your taste buds.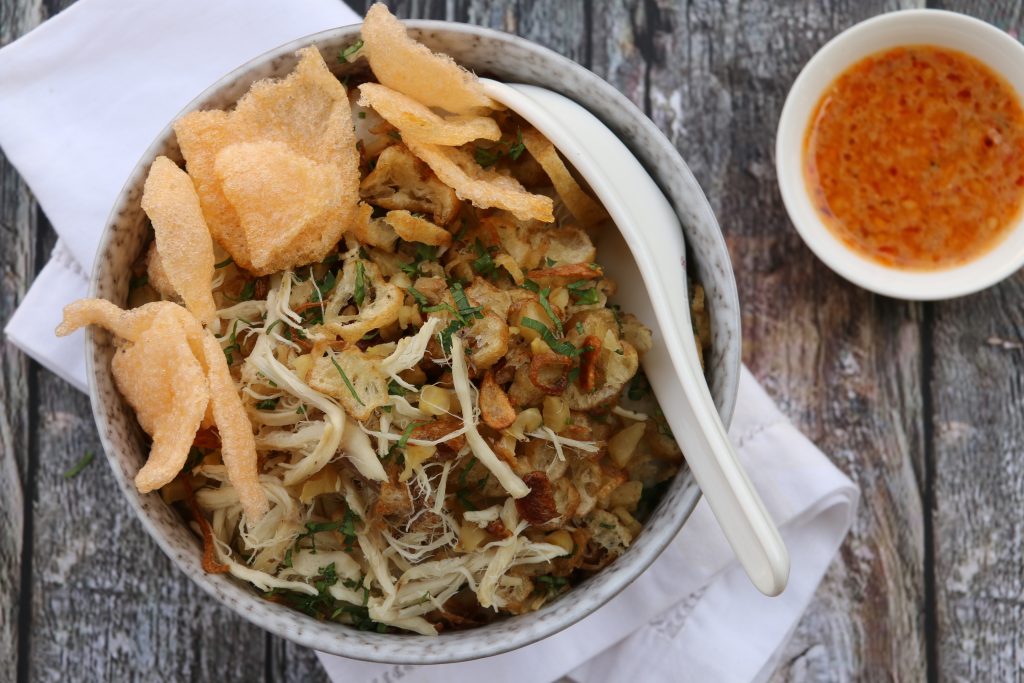 6. Bubur Ayam (Chicken Congee)
Chinese cuisine inspired many Indonesian dishes because the Chinese make up a relatively large chunk of the population in Jakarta. Garnished with an array of multiple ingredients, this street food puts a little spin on the traditional congee. Toppings include shredded chicken, prawn crackers, nuts, Chinese cruller, spring onion and a dash of curry soup base.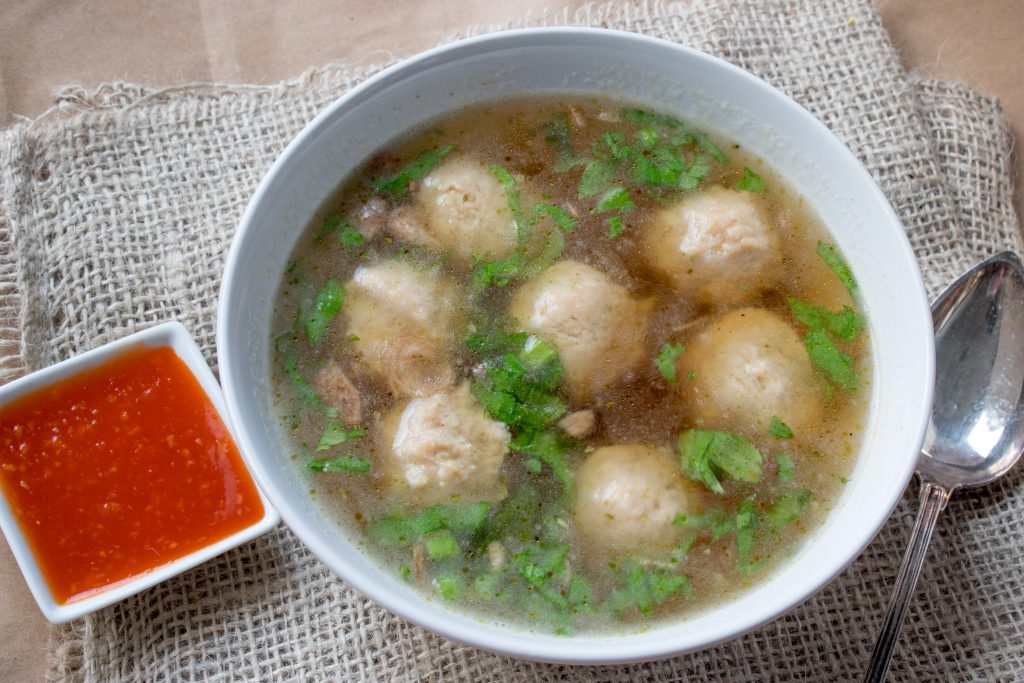 7. Bakso (Meatballs)
Bakso must pass for the best comfort food in Jakarta. This beef meatball soup is usually served with clear glass noodles and tastes best when the soup is extra hot and spicy! Some places even offer yellow wheat noodles, but in my opinion, clear glass noodles compliment the dish more. Don't be afraid to add an extra spoon of chili sauce to your soup because you can always chug it down with a glass of iced tea.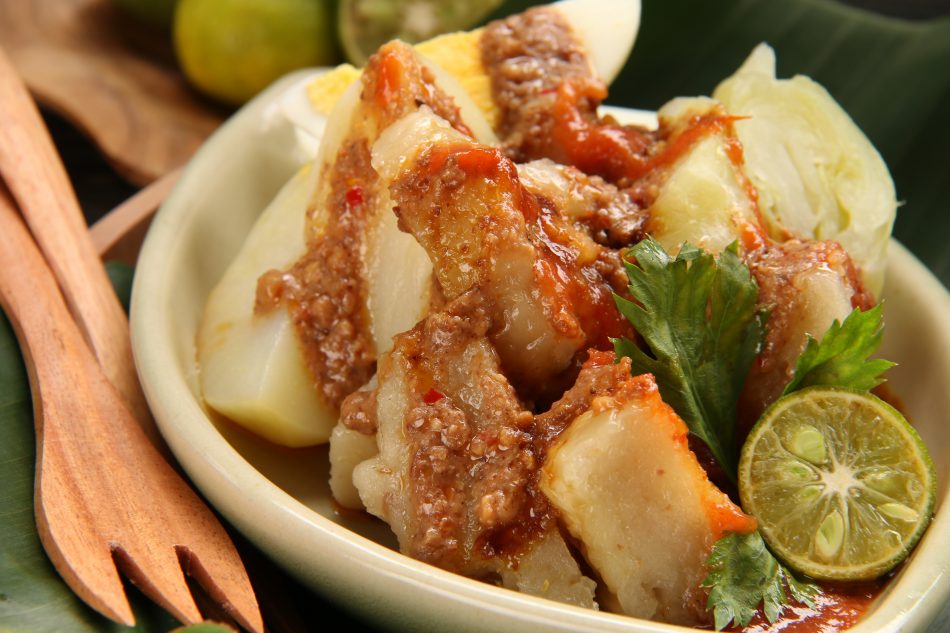 8. Siomay Bandung
Siomay is an Indonesian variation of shumai, a Cantonese dumpling typically found in dim sum restaurants. But the difference between the two is that shumai is made from minced pork while siomay comes from fish paste. This mouthwatering dish is a combination of fish cakes, potatoes, cabbages, and eggs which are combined and splashed with a generous amount of peanut sauce. While the recipe is delicious as is, a hint of lime juice will boost the essence of this dish.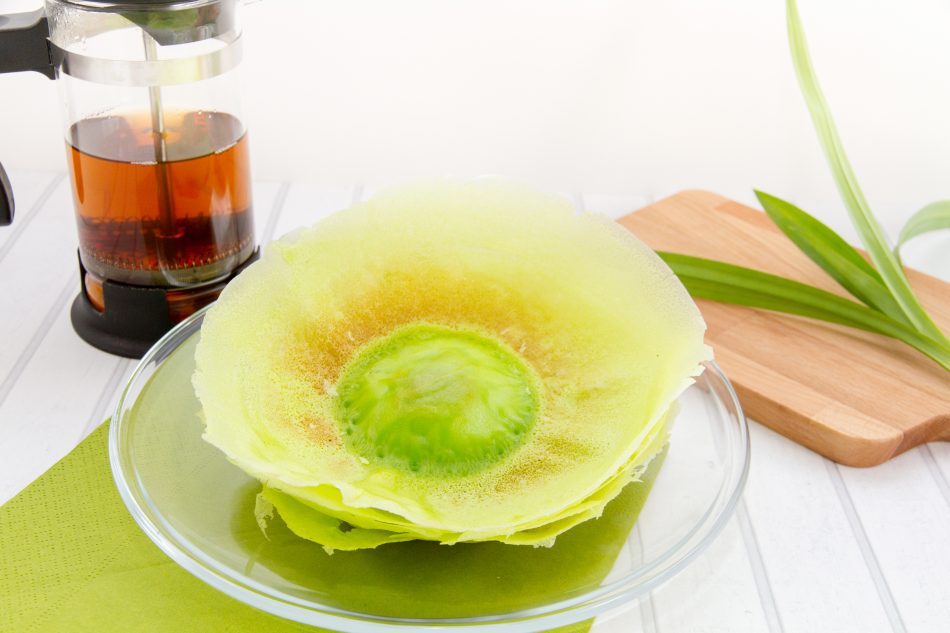 9. Kue Ape
Kue Ape is a favorite childhood snack in Jakarta. It resembles a mini crepe because of the light and crispy texture. Plus, the fluffiness in the center of the pancake compliments the crispiness of the outer as you take the first bite of this light snack. In addition to the brown color, the green in the center comes from pandan leaves added during the complete cooking process.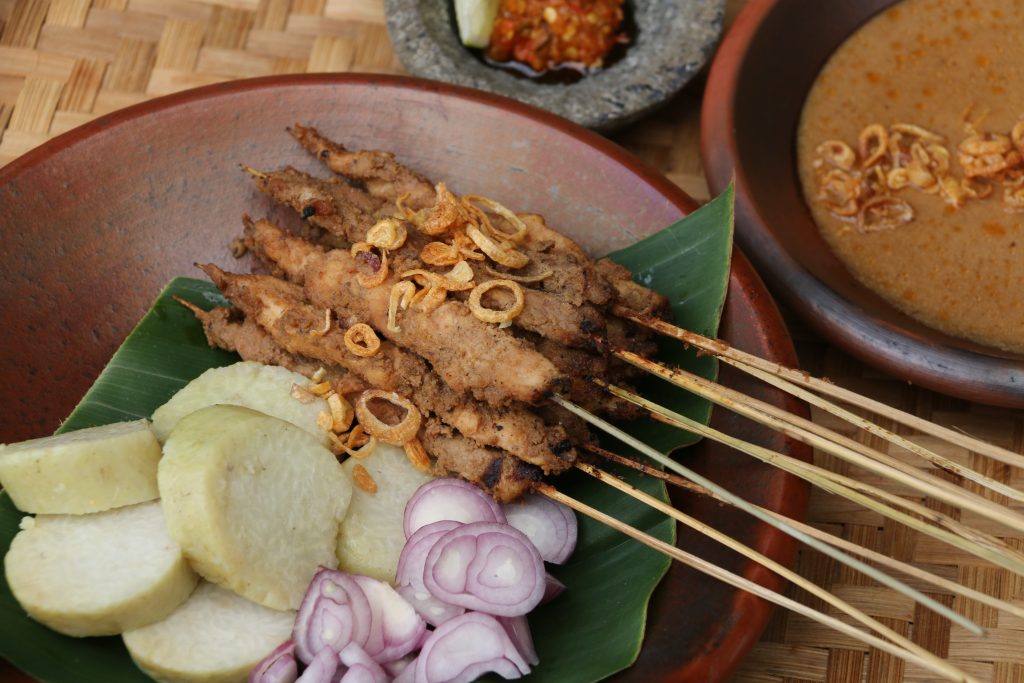 10. Satay Ayam (Chicken Skewers)
Chicken skewers come as no stranger to Indonesians. Indonesian spices infuse the grilled chicken skewers, and sweet soy sauce glazes them with a sweet layer of moisture. Peanut sauce and occasionally lontong (rice cake) make a popular condiment for satay. Satay can also be garnished with shallots or fried onions to enhance flavor.
SaveSave
SaveSave
Latest posts by Helen Hatzis
(see all)