Here is a guide to some of the spiciest cuisines in the world: what to eat if you love it or what to opt for if you like something more savoury than hot. These countries have some of the most exciting dishes on the planet, and this guide will show you which to pick according to your taste!
Countries with the Spiciest Food
Thailand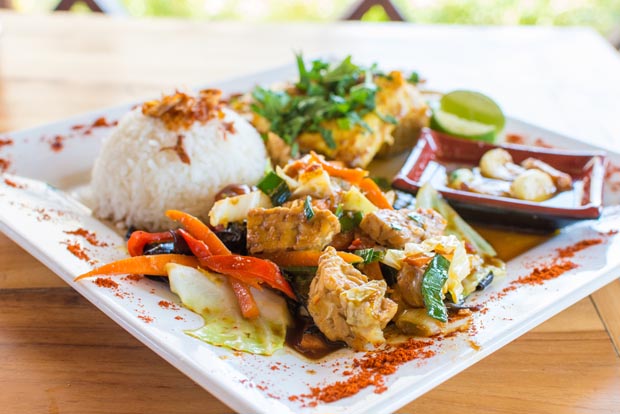 If you are a fan of spicy heat, you have a whole world of dishes to choose from. There are popular stir fry in each region, like Basil Chicken Stir Fry, that can't fail if the restaurant is good. The best ones are usually where the locals eat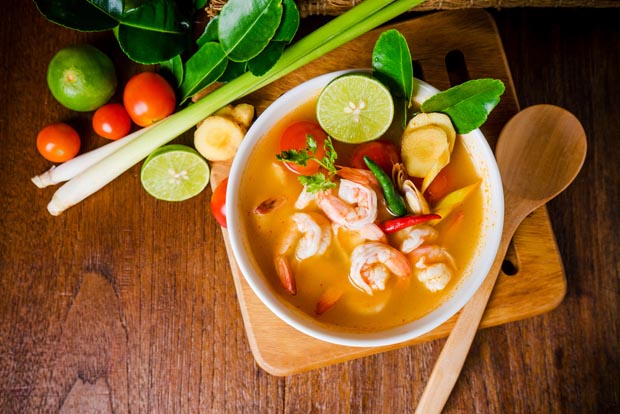 For the more even-tempered tastes, there are lots of soups and seafood dishes that won't have you sweating. You can also try a Tamarind Stir Fry without chillies if you want that sweet, sour and spicy taste without the spice risk.
India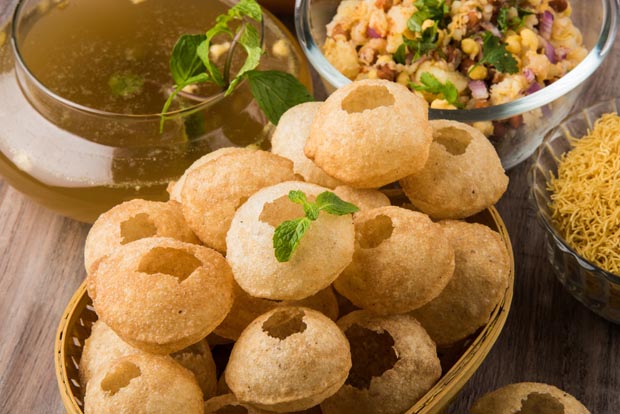 When visiting this incredible country, you want to be careful about where you eat. Having a friend show you around and tell you where to shop is a big advantage. But once you have this covered, India is a paradise for the passionate foodie.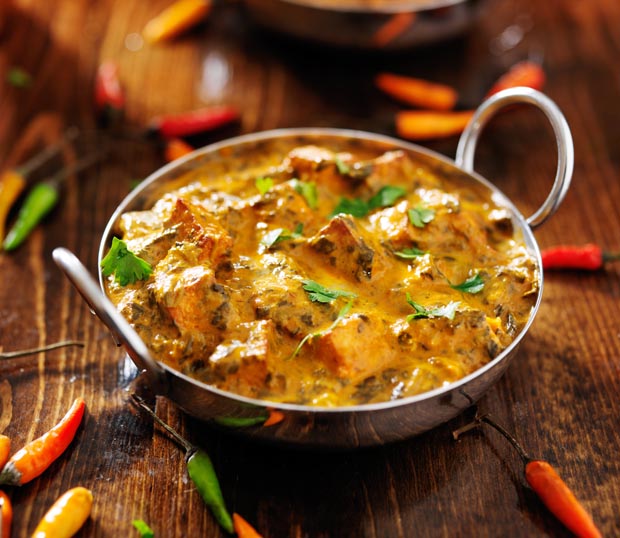 You'll want to try lots of chicken and veggie curries with lots of white rice, maybe some naan. As they are usually made with chillies, pepper, and other spices, you would be wise to ask beforehand how hot they are.
There's also butter chicken, one of the most delicious dishes on the planet. This is a perfect option if you want to avoid spicy food. You can also look for aloo, which is potatoes, but it can be spicy! Remember to ask beforehand, just in case!
China
Chinese food is a global hit, but it's always different depending on where you have it. When you eat the real thing in China itself, there are a few things to keep in mind. Schezuan cuisine is usually very spicy because it uses lots of pepper, chillies and spices. This is what you want to ask for if you love the spicy stuff!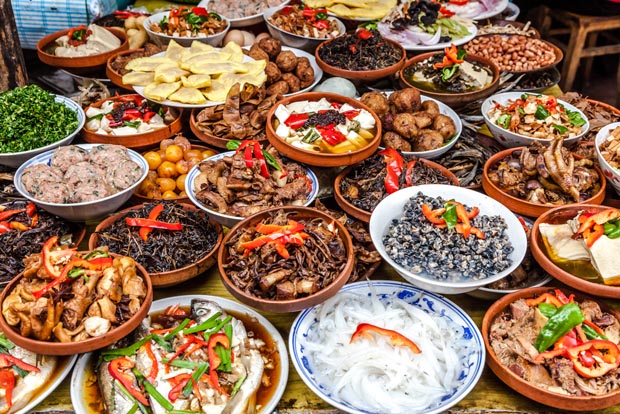 There are also tons of different noodles for those who'd go the other route. Crispy or stir-fried, they will have that delicious mix of sweet, spicy, savoury and sour. Shanghai noodles are a particular favourite.
Mexico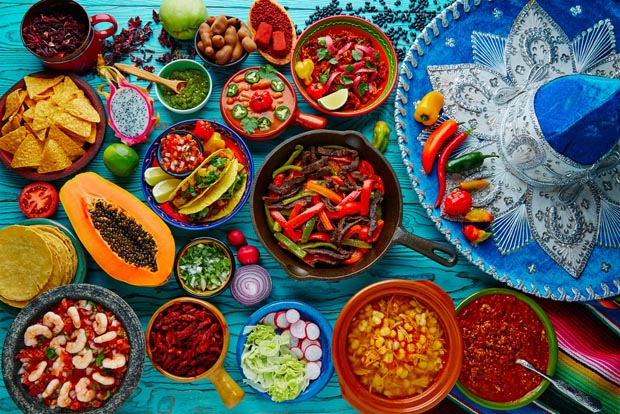 Mexican food is another global favourite and for a good reason. When you go to Mexico, however, you'll find that it's hotter than your local restaurant or stand. This is where some of the spiciest chillies are grown, and they are a central part of traditional cuisine.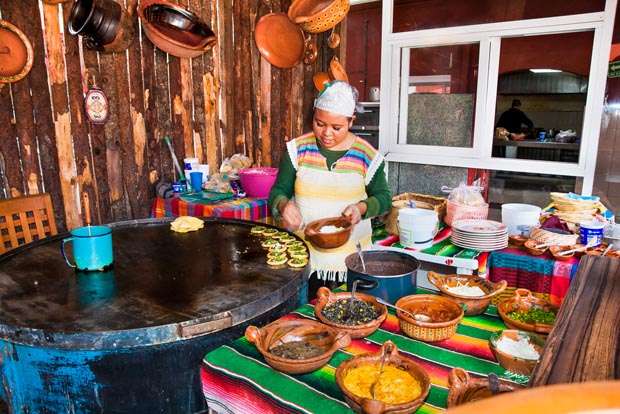 Keep in mind that Guacamole is usually very HOT, so apply sparingly to your chips if you are not in it for a real burn. Stuffed chillies, enchiladas, and tons of other dishes are based on chillies and pepper.
Mexico has lots of options, though! There are lots of typical dishes that use beans, rice and salads. These are great alternatives to the spicy options, with lots of lemon, cilantro, and tomato.
Ethiopia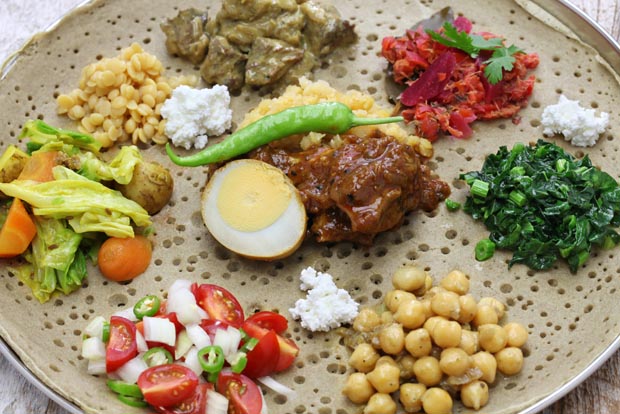 Ethiopian cuisine can be extremely hot! You can get mouth-watering dishes that will also have you crying. This is because a couple of condiments are staples of this fantastic cuisine. You will find them on most tables, and they are not used sparingly!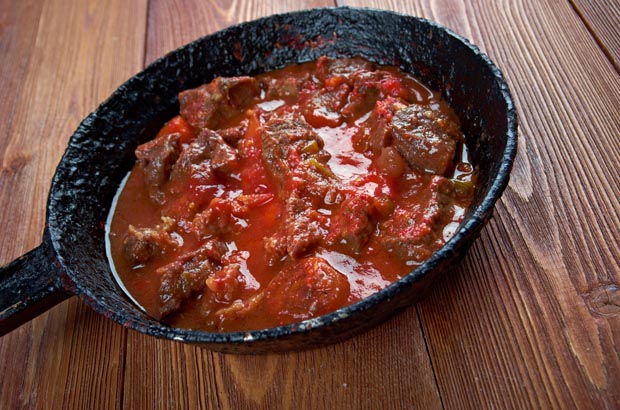 "Berbere" is a very common condiment which has powdered chilli peppers and is sprinkled on most dishes. You will want to use tons if you love spice and probably avoid it if you want a safer option. Doro Wat is a very popular chicken stew that, traditionally, is topped off with Berbere.
'Mitmita' is also used lots as a seasoning mix. It has piri piri, cardamom, cloves, cumin, cinnamon, and salt all ground together, which gives dishes an orange-red colour. You can eat dishes that are based on this if you want to stay cool.
Jamaica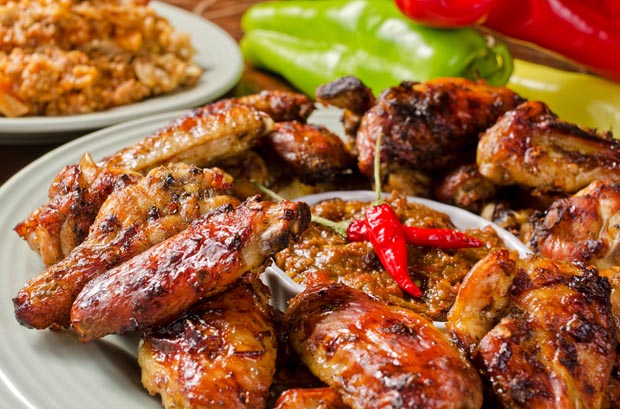 If you are headed to Jamaica, you're probably after some jerked chicken. This delicious marinade is a national staple. If you love spicy food, you're not likely to miss this one. You'll want to wash it down with a cold malt drink.
But the hottest thing you are likely to find (so order or avoid accordingly) is the goat curry: this is one of the hottest things you could ever try, cooked with Scotch Bonnet peppers. It's what the locals will tell you is for the brave.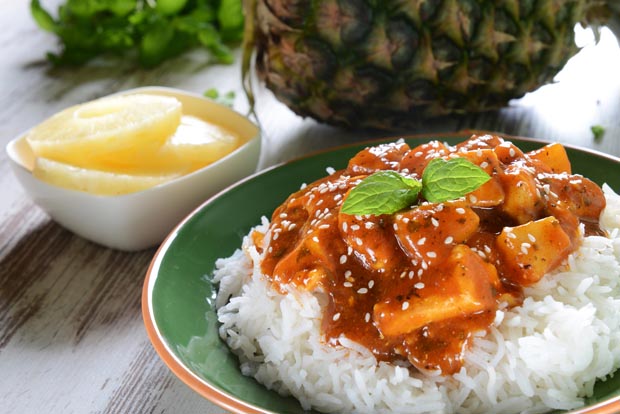 There are also lots of seafood dishes with coconut milk, delicious soups and lots of things served with rice. These are great options if you want to avoid the spicy. Dishes with potatoes are also a safe bet.
Korea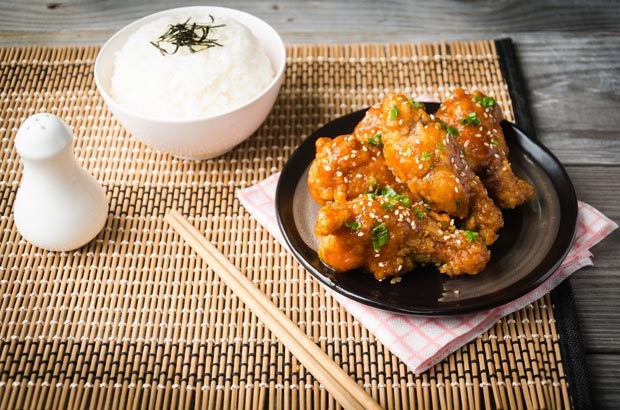 Korea's most fiery dish is Buldak, which translates to 'Fire-chicken. This fiery recipe uses chillies, loads of spices, ginger, and ground black pepper. Even the brave might want to think twice!
Kimchi, made of cabbage, can be very spicy too. If you are a fan of the soup, you can ask for it in a milder version. At most restaurants, in fact, you can ask for milder versions of the spicy dishes.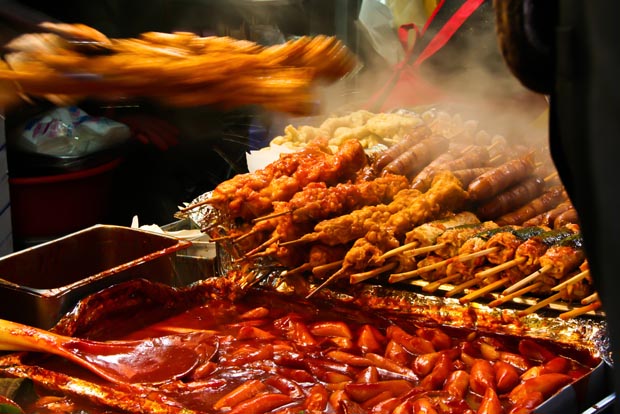 A good option to avoid the hot stuff, of course, is Korean BBQ! While it usually has lots of spicy condiments and sauces, you can always ask for the mild and enjoy just as much. This also applies to traditional Korean noodles.
United States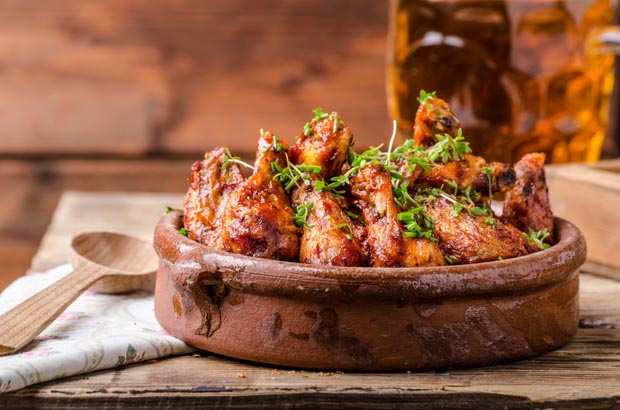 Depending on where you are there are some great options. Some seasoned experts would suggest notable dishes from Louisiana-style cuisines, like breaded chicken and BBQ. You can also get tangy and spicy Cajun flavors, ask for hot wings or even find food from all over the world.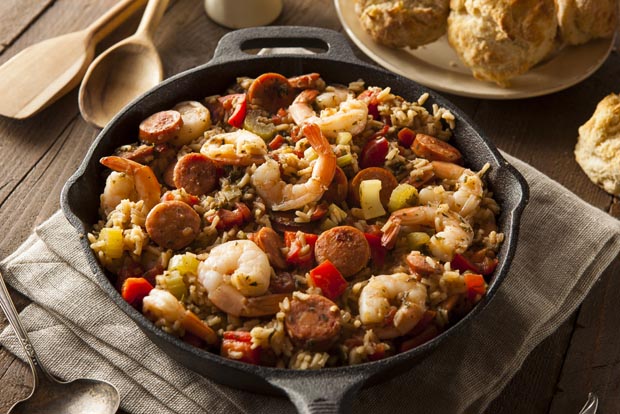 The US is a big place with lots of people, so your options are unlimited in a big city. Let your tastes run wild, or sample healthy and sound foods. If you are visiting, make sure to ask the locals what they recommend!
Bhutan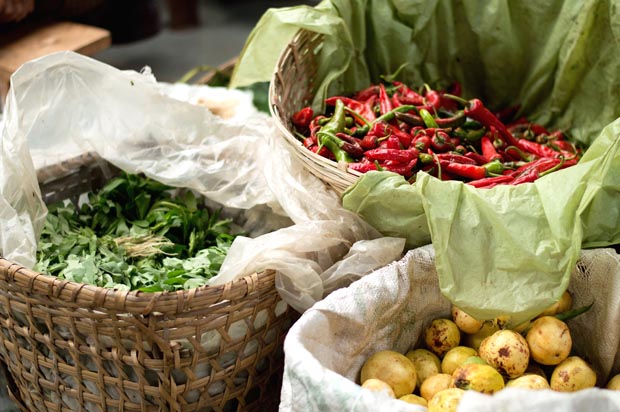 Bhutan's most popular dish, Ema Datshi, is made with cheese as well as green chillies. It's spectacular and very spicy. Bhutan's cuisine tends to be spicy, too, as chillies and pepper are common ingredient.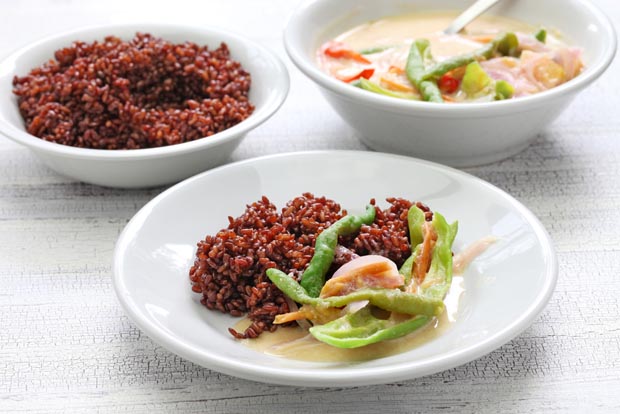 Spicy options include Phaksha Paa pork, which is cooked with spicy red chilli, and "Momo" dumplings, which are stuffed with beef, cabbage or cheese and, for the spice heads, peppers that are very similar to jalapenos. Red rice is a good option for those who want to avoid the spicy stuff.
Sri Lanka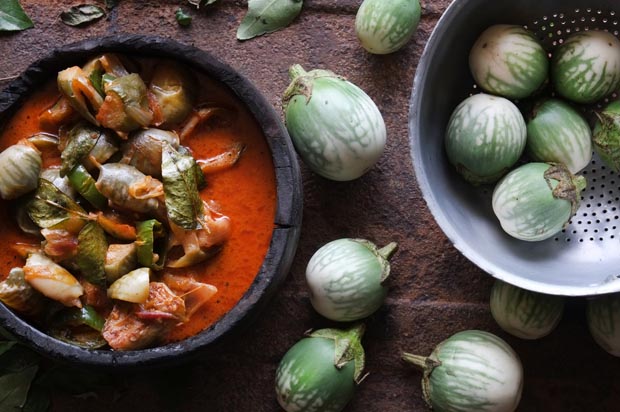 Sri Lanka has a variety of fish, vegetable or meat curries to suit any spice taste. The key, as always, is to ask for a milder version if you are not too keen on spicy. You should try the spicy coconut sambal, made from ground coconut, chilli paste, dried fish and lime juice.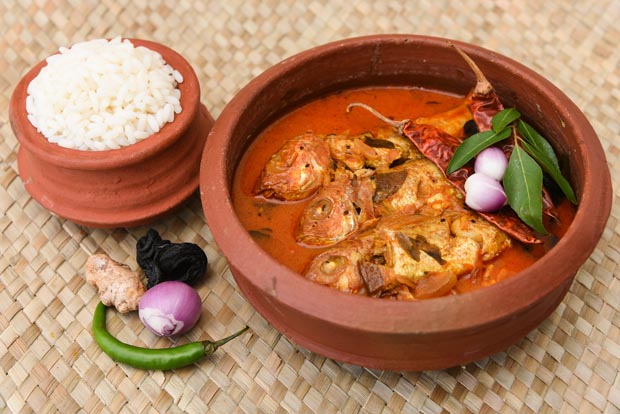 Kukul Mas curry is very hot, so you will want to try it or avoid it according to your level of comfort and the sensitivity of your taste buds. If you want to avoid the spicy stuff, you can ask for a milder chicken curry with coconut milk and white rice.
Remember that certain things are usually safer if you don't have the stomach for the really hot dishes. Coconut milk, tomatoes, potato and white rice are always your friends in this case. If, on the other hand, you like the fiery things in life, make sure to look for those chilli-heavy dishes with lots of pepper, ginger, and spices.