Besides The Swiss Alps, Switzerland is known for many things: cleanliness, yodeling, creamy chocolate and delicious cheese. One thing you may not know about this little country is that they operate the steepest cog railway in the world. It runs from May to November on Mount Pilatus, just a ferry ride away from Lucerne, Switzerland.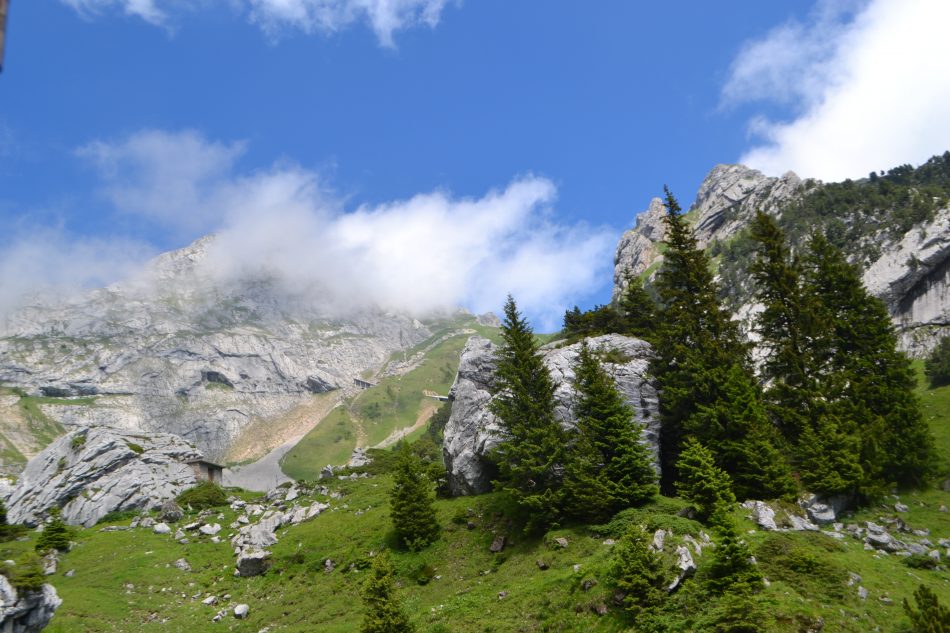 1 .Up Up and Away
Just don't look down. Don't do it. I did it and considering my fear of heights; it was a mistake. I sat at the very front of the train and tried to keep my eyes forward. The train conductor welcomed everyone and told us a short history of the railway before beginning the journey. I refrain from asking if this is safe and just hope for the best.
My fear of heights started to feel nonexistent as the beauty of the mountain landscape engulfed me. We snuck past cows with bells around their necks munching on grass, and little cottages tucked away in the mountain. Pictures don't do it justice, but everyone on the train attempted to capture the beauty around us. Moving above 70 peaks and five lakes, it's an unforgettable, breathtaking, panoramic experience.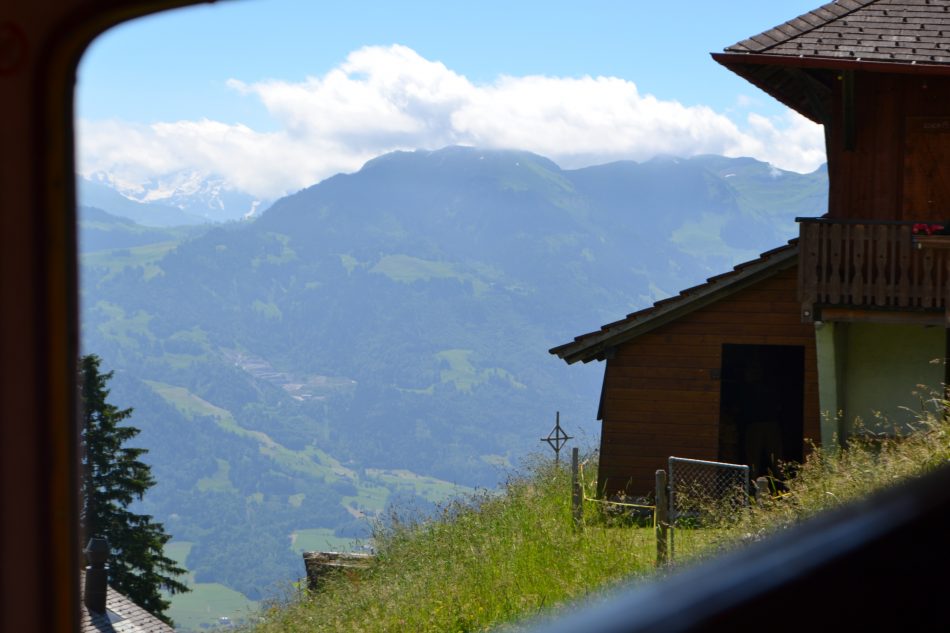 2. The Swiss Alps Experience
Sitting on top of the mountain is a giant hotel with a restaurant, room to sit to bask in the beauty and sunlight, as well as stairways that climb to even higher peaks. You can relax; have a beer and a hotdog, while taking in nature around you. You can watch the brave individuals taking turns paragliding and maybe if you're brave enough you can take a turn yourself.
Even though it's a little windy on top of the mountain and you feel like you're in a cloud, the sun still shines through and keeps you warm. Another great thing about this laid-back area at the top of the mountain is that it's very spacious. It's extremely unlikely you will feel crowded or that you won't be able to see all that you want.
If you think The Swiss Alps experience ends once you get to the top of the mountain, think again. Going down the mountain, instead of a little train, you take a gondola and a cable car. Once entering the cable car, you can't see much out the windows because you're traveling through clouds. Then all of sudden, the breathtaking mountain breaks through all around you and it's hard to believe what you're seeing is real. Next is the cable car, and you get a chance to see how high up you were because coming down takes a bit of time.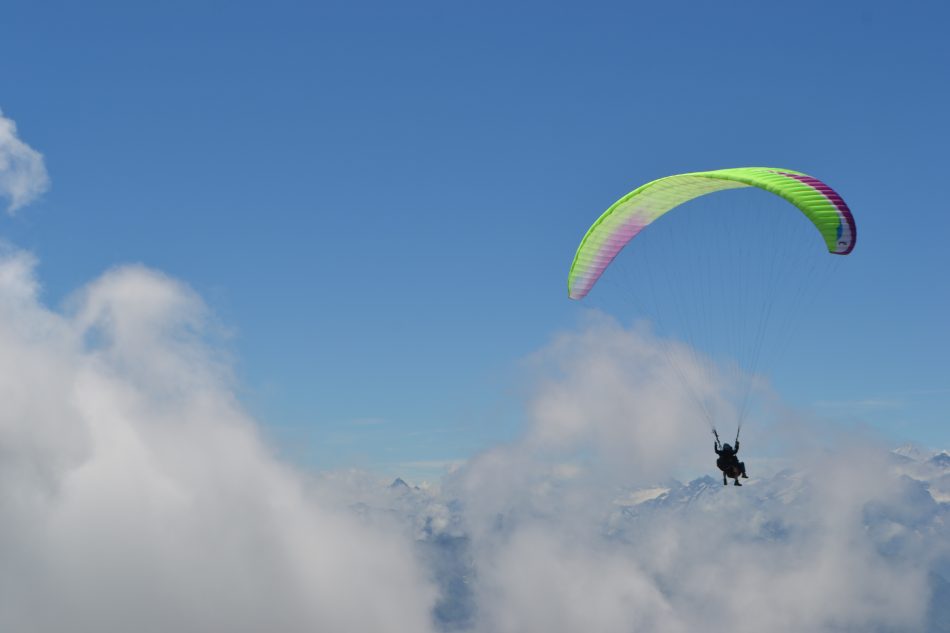 3. The Aftermath
Mountain climbing in the Swiss Alps is not for everyone, and you shouldn't have to feel like your options for experiencing a mountain are limited. For me, it was one of my favorite experiences of all time. I will never forget the refreshing feeling of breathing in the crisp mountain air, conquering my fear of heights and being surrounded by nature's work of art. I felt happy and relaxed coming off the mountain, filled with the satisfaction of experiencing the spectacular Swiss Alps.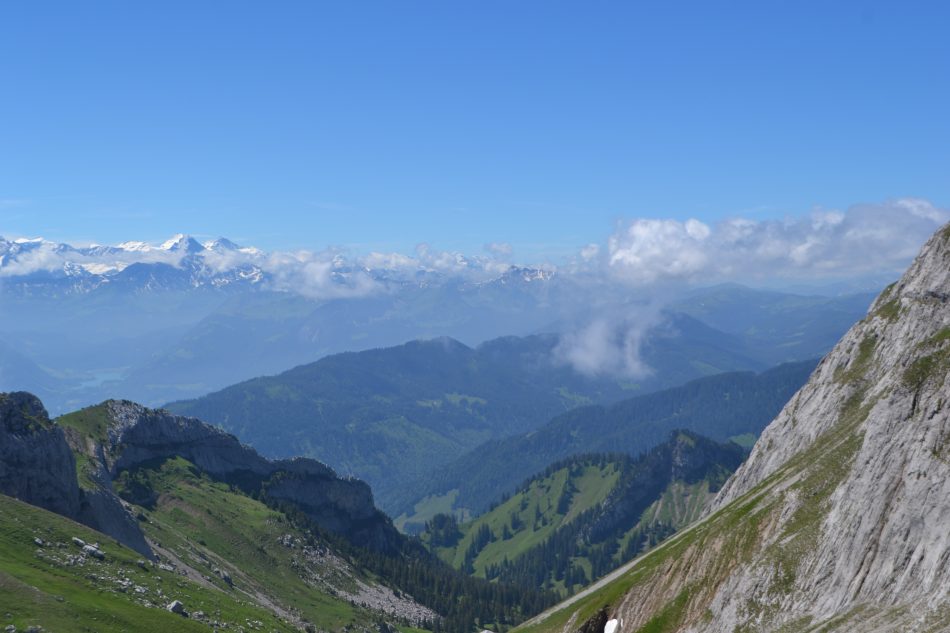 Latest posts by Helen Hatzis
(see all)