Marketed primarily as an international urban destination, many remain unaware of Hong Kong's myriad of spectacular outdoor activities available. In the city's thick humidity and skyrocketing summer temperatures, how do the locals stay cool? Well, it is common practice to spend at least one day per summer season on a yacht. Or, as it is referred to by the locals, a 'junk boat.' Be it the blistering heat of a July afternoon, or a crisp, refreshing September evening. There is a junk trip for every occasion.
Junk packages, to make it even more appealing, come at a range of price points to suit every traveler's means. If you have some extra time in the city, this is easily our number one must-do activity! Perhaps you desire a luxurious spa day with the ladies or some fun in the sun. Or maybe you're looking for an affordable tour of the harbor, or an action-packed excursion for the whole family. Whatever your pick, a junk is your answer!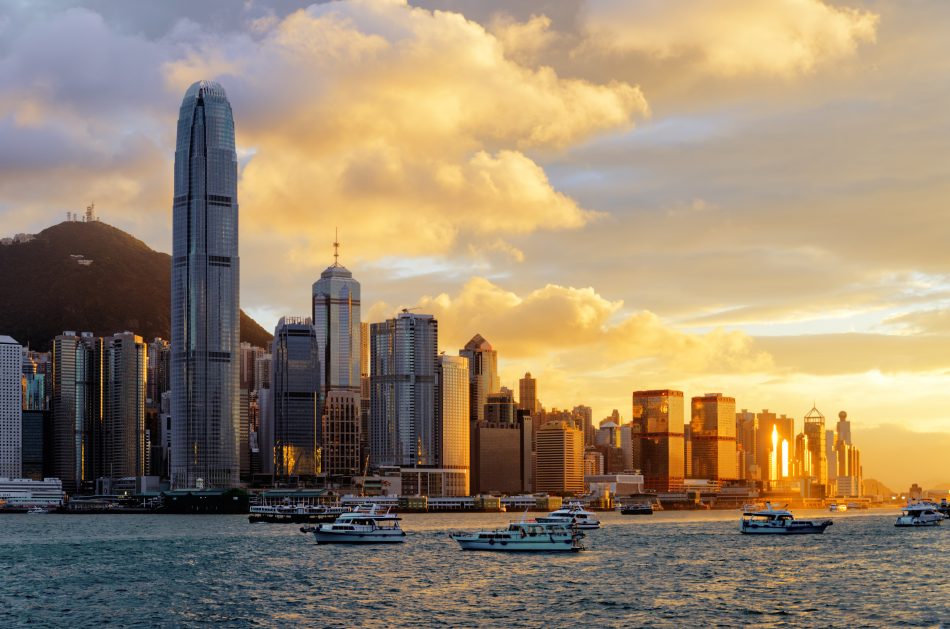 Choose the ease of catering or bring your own food to cut costs. Decide between a sunny afternoon or a crisp evening cruise with the backdrop of the nightly light shows splayed across the skyline.
Apart from day to day use, locals commonly use junks to celebrate birthdays and also weddings. Hong Kong's temperate climate consequently makes it possible to ring in the new year. (Junks provide a magical vantage point for the city's annual fireworks). The variables for your junk trips are endless!
Family Fun
A junk is a marvelous activity for the whole family. Regardless of the company you choose to rent with, all offer different packages suited for kids and adults alike. Should you desire, the yachts come fully equipped with speedboats to take passengers out wakeboarding, waterskiing, tubing, and even banana boating! While the visibility in most of Hong Kong's surrounding water is poor, snorkeling is also an exciting option, particularly in cleaner areas such as Sai Kung or Clearwater Bay. Despite the pollution levels, Hong Kong waters are also home to a myriad of sea creatures. You may see jellyfish, small sharks, as well as an extremely rare species of pink dolphin. (If you like, take a separate boat tour towards the Chinese mainland for an afternoon devoted solely to dolphin watching. Should you do so, Hong Kong DolphinWatch Ltd. is the ideal choice for an ethical, environmentally responsible experience.) 
—
Your captain will whisk you off on a cruise through the harbor, before anchoring in a destination of your choosing. Stay on the junk and enjoy swimming, tanning, and diving. Or even some relaxation while the kids keep blissfully entertained on the water!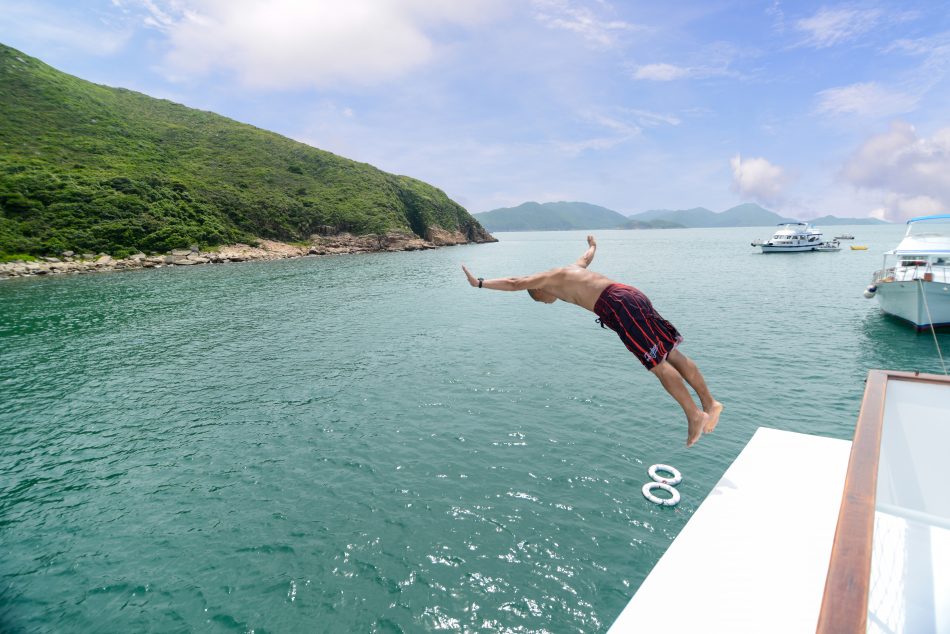 Hong Kong Yachting has a well-known boat called Jungle Jane. This recreational boat includes many fun-inducing features that will bring out the child in you!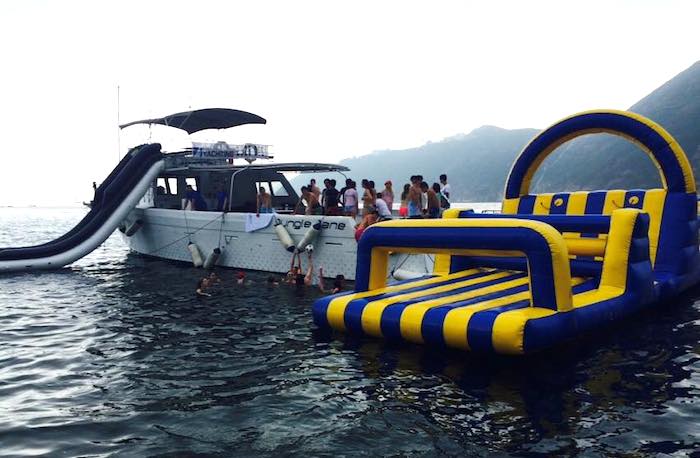 Another popular option for the whole family is to rent out The Bounty, which runs a little pricier than your average yacht. The Bounty is Hong Kong's only European tall ship. The stately vessel, mimicking that of an old pirate ship, demands a regal presence on the sea. Its allure includes a timeless female figurehead, an old swivel gun, and towering masts with nineteen sails. There's also a giant steering wheel, and a bowsprit. Enjoy a reminiscent ancient sail through Victoria Harbor. Watch the children let their imaginations run wild, bouncing around the ships hull.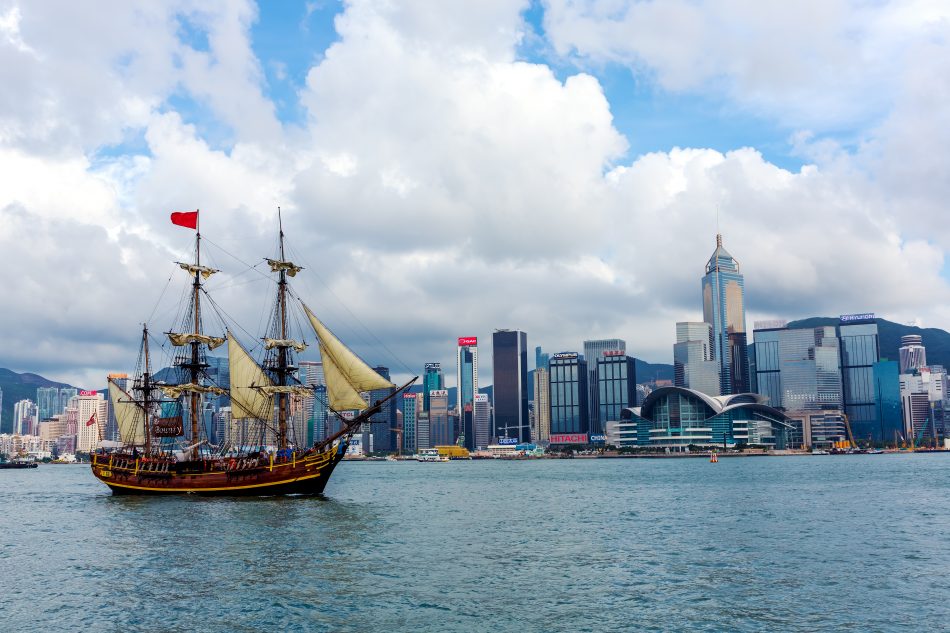 Hong Kong Junks is another ideal, kid-friendly pick. They come equipped with the option of speedboat activities but have the bonus of face-painting onboard!
Luxury
In a city of such excess and wealth, it is no surprise that many of Hong Kong's junk options reflect the city's affinity for opulence. LazyDays is a great junk boat option if you're seeking a lavish day on the sea. LazyDays packages include free-flow prosecco, catered food, massages on board, and even an optional nutritionist. And if you want to bring the kids along, don't worry! Aside from all the significant water activities, LazyDays also provides an option for TVs, Karaoke machines, and even an Xbox!
Allow yourself to be whisked away on one of Hong Kong's last traditional Chinese red sail junk boats with Aqua Luna. In addition, enjoy the elaborate restaurant group's signature cocktail list, which is available onboard.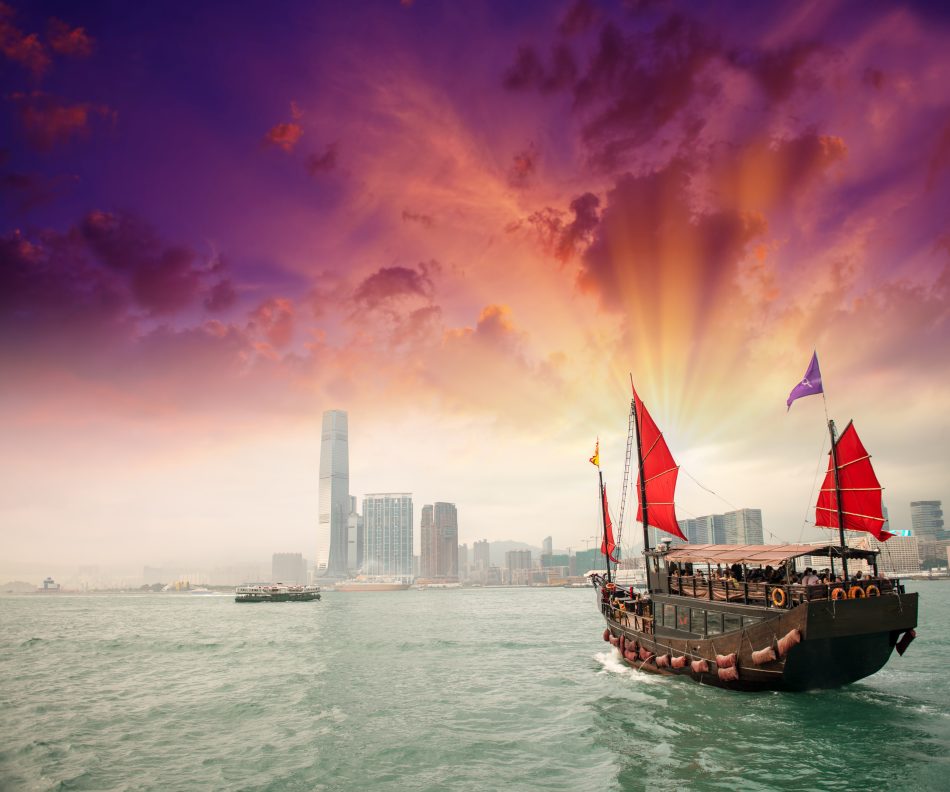 Jaspas Junks is the most popular catered option for boating. It's stationary, island counterpart, Jaspas, is a household name amongst locals as a staple for Italian cuisine. The company has a reputation for being extraordinarily accommodating and will tailor their packages to suit your budget!
Other fabulous options to check out are Hello Hong Kong's Michelangelo, which hails as the richest boat experience Hong Kong has to offer. Breakaway provides an intimate brunch on the sea for two. For another, check out Koh Thai Junk for free flowing, authentic Thai food.
Adventure
If the idea of a slow-paced cruise doesn't interest you, there are junk options for the more adventurous too! Locals often use the excursion as a means of exploring new islands, hiking a distant mountain, or trying new secluded restaurants.
Hello Hong Kong offers an array of packages that deviate slightly from a typical boat trip. Choose from a romantic evening sail through the neon Harbor or an overnight trip. In addition, plan a simple day cruise or a boat party for you and up to fifty friends (with budget-friendly BYOB options). Hong Kong Yachting also provides other unique choices for travelers in search of adventure! Explore remote beaches, tour Hong Kong's finest seafood restaurants, kayak out to secluded islands, or enjoy wine tasting on the waves.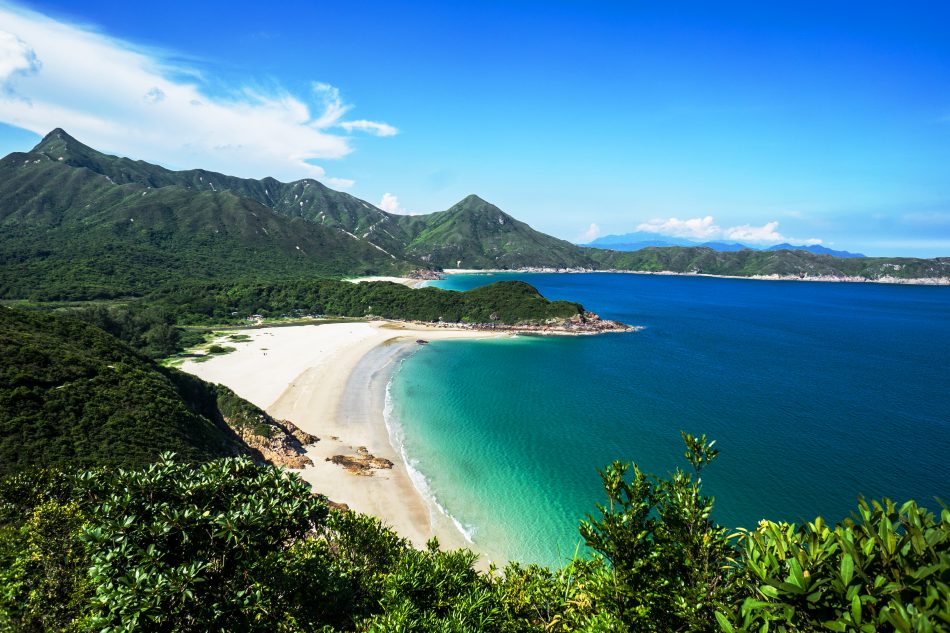 Once you have selected your preferred junk company, you must then decide on your route and destination, because a trip isn't complete without its journey's end. Explore outlying islands or bask on a deserted beach. Anchor in the middle of the ocean, or cruise along the coast of the mainland. The ocean is your oyster!
Latest posts by Helen Hatzis
(see all)