Age is truly just a number, so throw the ageism mindset to the curb! At 101 years old, Mary Allen Hardison set the record for the oldest female to paraglide proving you can be fearless at any age.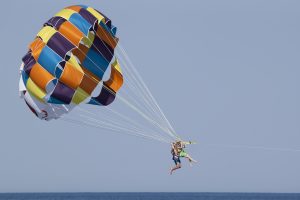 Florida Coast
On a recent trip to Florida, I sat bobbing up in down in a little boat, heading off the coast of Fort Myers. We were about to go parasailing, an activity similar to paragliding, only riders are pulled by a boat, instead of free falling. Tony our transportation guide cheered the nervous passengers as we were all about to hang hundreds of feet in the air over a terrifying drop into the waters below. We rendezvoused with the boat that was going to be taking us up. Its parachute was a bright yellow canvas with a smiley face grinning at us. The two men operating the boat ushered us on the back, attaching our harness with only two metal links holding each of us in place.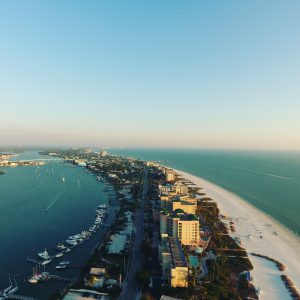 Before we could think the wind caught us and pulled us upwards. The water kept floating further away under my dangling feet. I looked around to see the outline of Fort Myers beach illuminated in the afternoon sun. Our friends who were watching from a boat below were struggling to keep up speed as the boat raced forward. We kept our eyes peeled for signs of aquatic life but came up empty despite earlier reports of turtle sightings. Arms free and legs dangling we were comfortably perched for the perfect bird's eye view.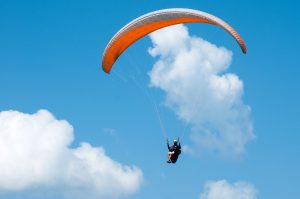 World Record
Mary Allen Hardison holds the world record for the oldest female to paraglide at 101 years old. A fearless and youthful spirit she celebrated her birthday with the record making ride. Cheered on by family she proves that you are never too old to paraglide. Well many people would be detoured from hanging hundreds of feet in the air, she highly recommends the activity and welcomes anyone who would like to beat her record. Tony our tour guide speaks of the fearless rider calming nervous passengers with her story.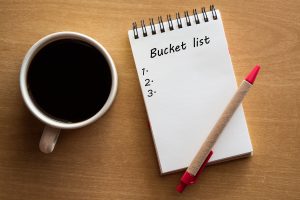 Age Is Just a Number
Mary Allen Hardison proves it's never too late to try something new. Well, I was able to cross paragliding off my bucket list, there are many activities I still want to try. Scuba diving, surfing, and skydiving are just a few on the list. Well, I may be more than a few years away from beating Mary's record, one day I hope to be lucky enough to try.
SaveSave