To escape the north winter, we headed down south to the sunny Bahamas. Though we went for the Caribbean weather, the Bahamian cuisine was what led us to stay, thanks to Bite of Nassau's TRU Bahamian Food Tours.
Think of Bahamian cuisine as the love child of hardy Southern American meeting the spicy Caribbean-style. The island's most popular and traditional dishes come from local joints often passed down generations. Fresh meats and seafood featured in earthy spices like thyme and hot peppers are just some staples. Combine that with a side of native fruits and island rum – you've got yourself a meal of a lifetime.
Murray, our food tour guide, lead us on foot through the colorful streets of Nassau. Murray, or as we like to call him "the outdoor pharmacist," was keen to point out natural remedies along the island's greenery. Having centuries of historical architecture as a view from the restaurant windows was the perfect way to enjoy Bahamian cuisine. Here are some that we'd surely go back for:
1)

Bahamian Cookin'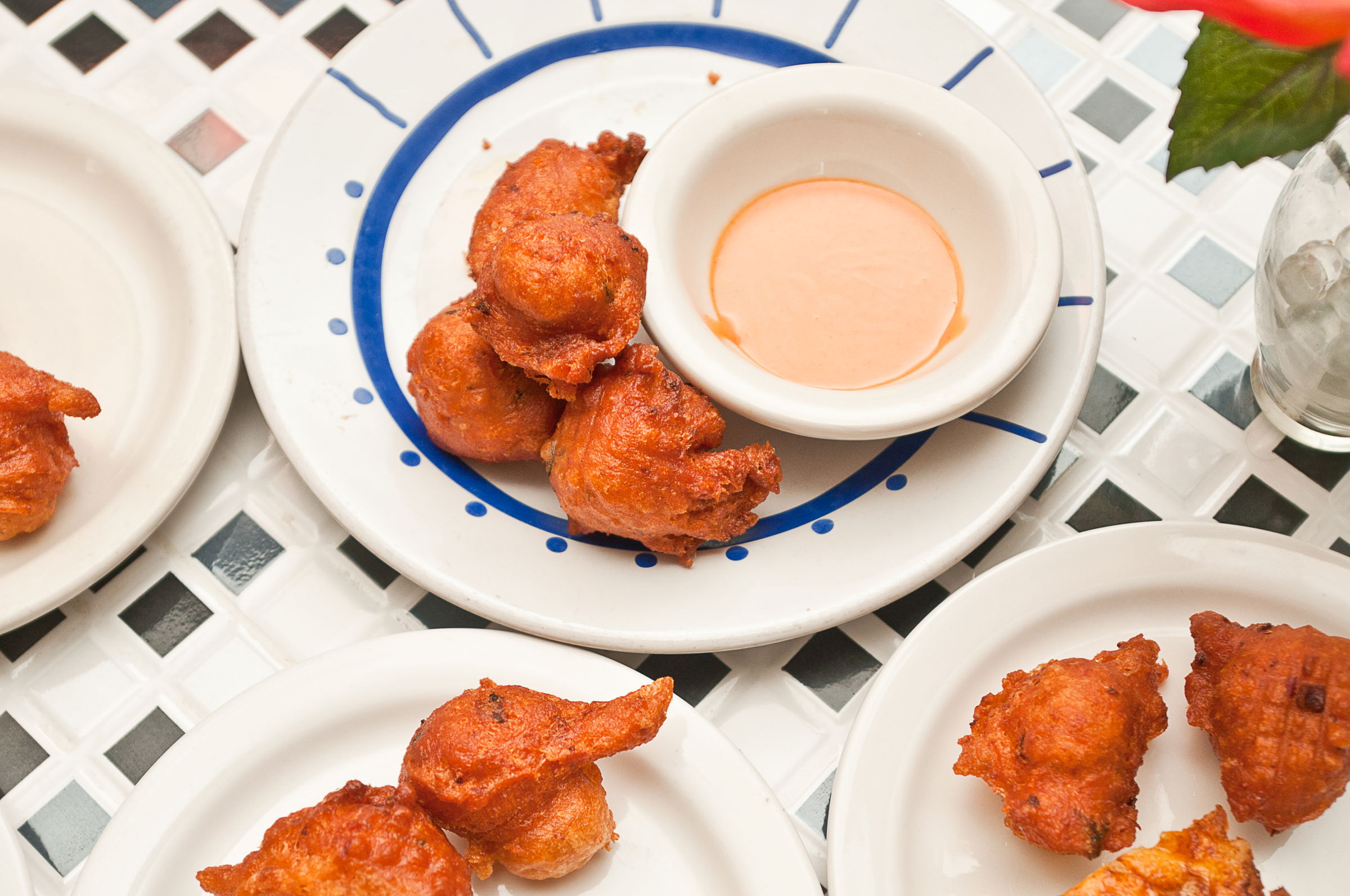 Located in the heart of downtown Nassau, Bahamian Cookin' is the oldest restaurant & bar just a stone skip away from the oldest building on the island, the Balcony House Museum (go figure). The restaurant is run by three generations of Bahamian women who serve beloved local dishes like mac and cheese, fried fish, and guava duff. However, the conch fritters, bite-sized dough balls stuffed with conch meat, herbs, and spices, are a Bahamian cuisine classic. Add a cold glass of "switch", a Bahamian-style lemonade to push it all down.
2)

Graycliff Chocolatie

r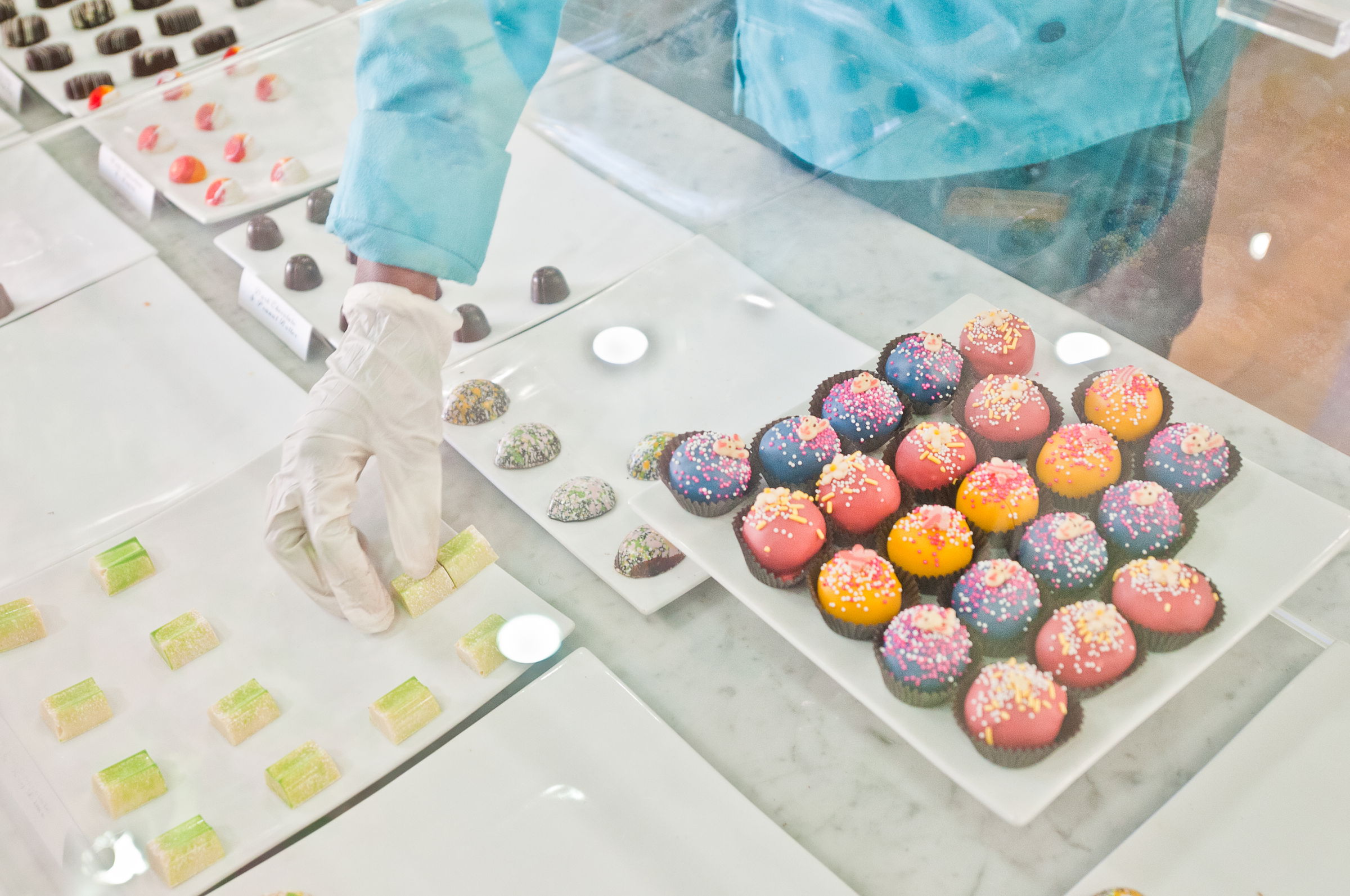 No food is complete without dessert and Bahamian Cusine is no exception.
What's a heritage site + 5-star hotel and restaurant + a chocolatier the Beatles visited? Answer: A MUST SEE. Over the centuries, the Graycliff Hotel has been a sanctuary for pirates, a home for the vacationing British crown, and a host for rich colonial history with an inbuilt museum. The Graycliff also offers an antique cigar shop, a world-renowned wine cellar, and luncheons with the Executive Chef at the culinary academy.

At the chocolatier, Erika Dupree Davis, an award-winning chocolate maker, took us through the process of the cocoa bean and let us venture into making our own version of a chocolate masterpiece. Davis takes pride is using indigenous Bahamian ingredients like mango, key lime, and guava to cultivate the most creamy hand-made bonbons.
3)

Drawbridge Patisserie & Gelateria at Graycliff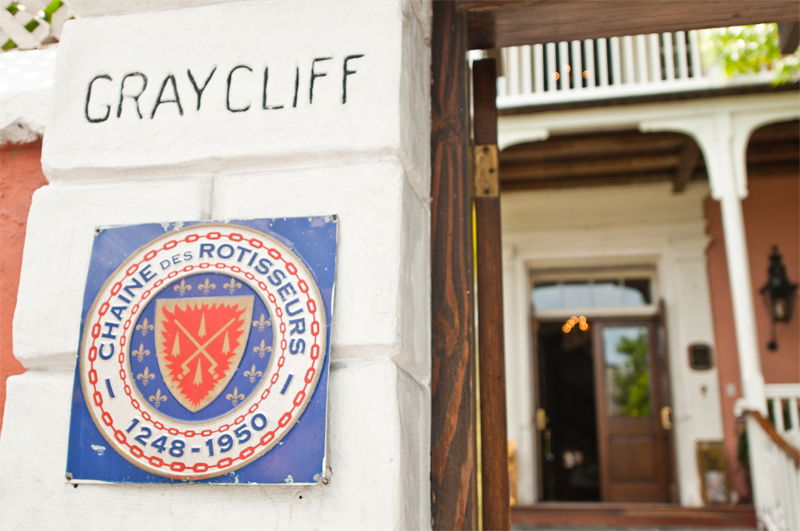 With the healthy palette of colors on this patisserie on your way from the Government House, there is no way you can miss it. Revitalizing small business like the Drawbridge Patisserie is a long-term commitment to revamp the West Hill Street and the Historic Charles Towne neighborhood. Drawbridge's specialty is its ability to infuse Italian gelato with the native fruits of the island. With just some milk, egg yolks, and fresh fruit, the gelatos are made fresh onsite daily. Sorbets, coffee, tea, and spices are also sold alongside.
4)

Genuinely Bahamian Boutique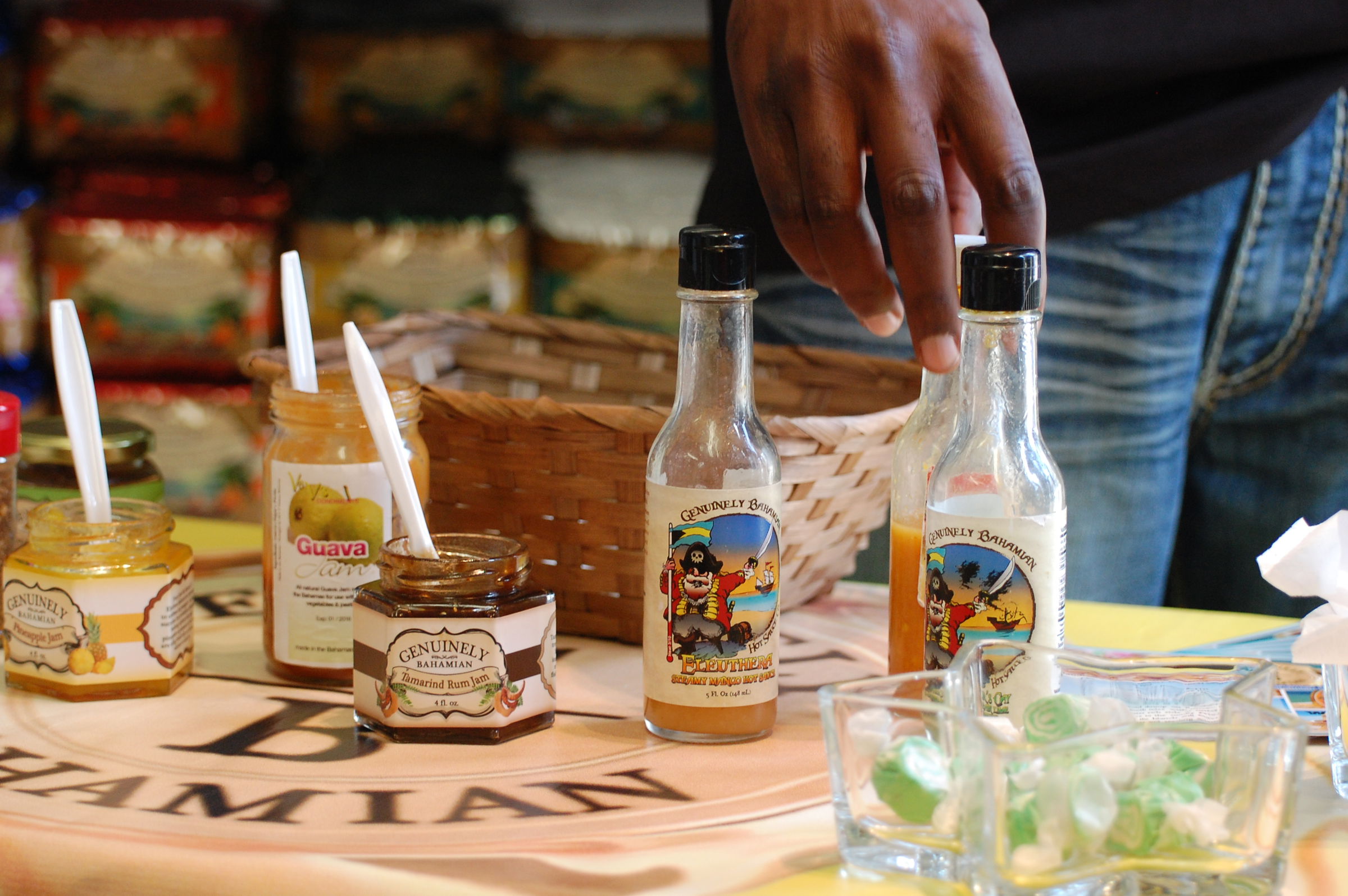 To digest the oh so hard day of tasting and treating, we stopped at the Genuinely Bahamian Boutique, a specialty store for handmade teas, taffies, jams, and jellies. A gem to remember among the spice blends and hot sauces were the iced "bush" tea. Bush tea is a sweet-tasting herb that grows in the region and is said to have medicinal powers. Did it heal me? I don't know. But it sure did help me make room for one last stop.
5) Tortuga Rum Cake Company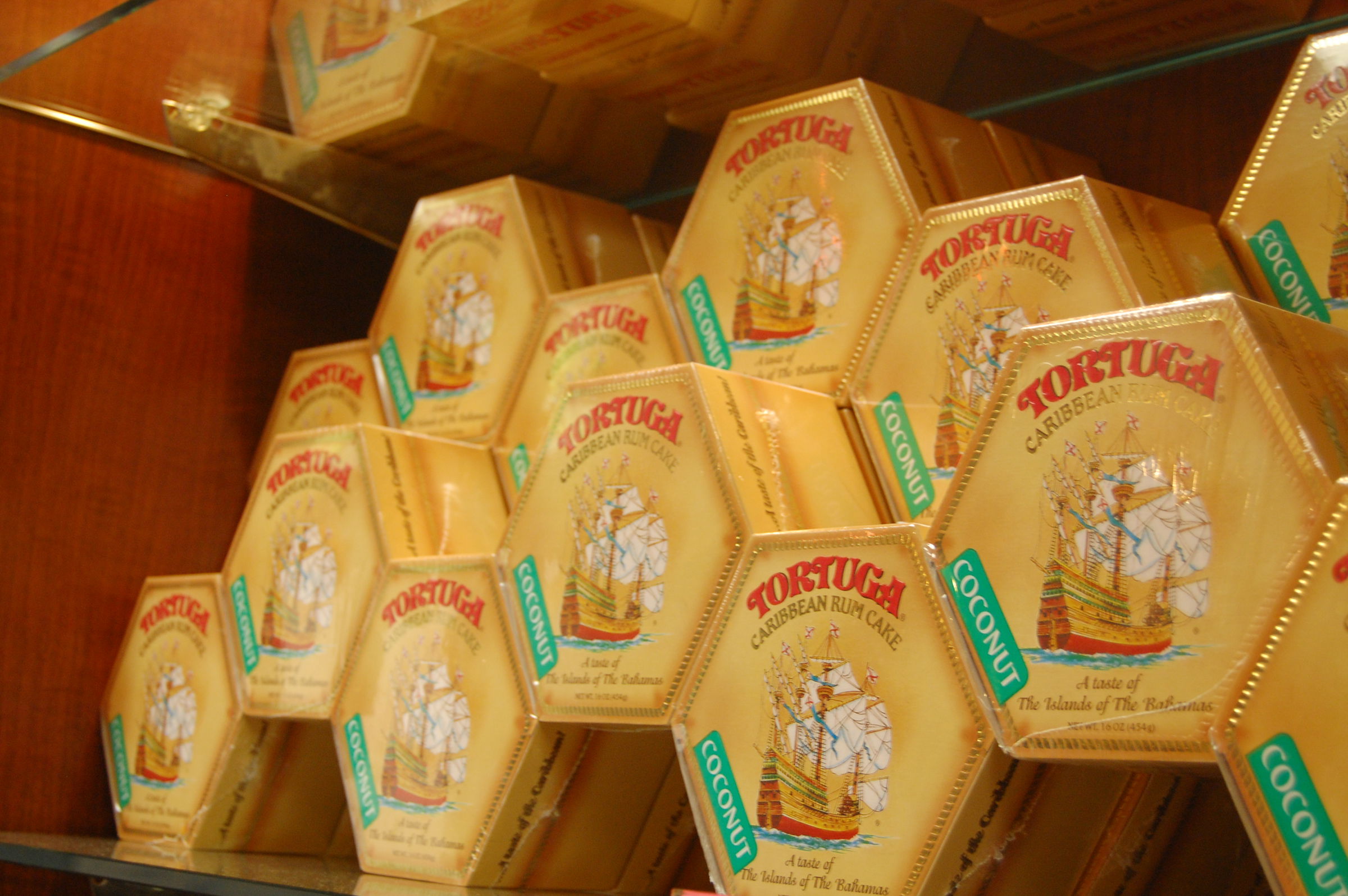 For the finale of our Bahamian gastronomy tour, we got a well-deserved dessert at the Tortuga Rum Cake Company. The company serves and ships six flavors of rum cake to over 70 countries around the world. After trying their most popular golden original rum cake, we couldn't help but get some of the 5 years aged rum for the road.
If you ask us, the historic and cultural scene of a place is best discovered through its cuisine – TRU Bahamian Food Tours did exactly that. By walking and sampling local foods along the way, we dove right into the heart of the island's cultural scene!
SaveSave
Latest posts by Helen Hatzis
(see all)