No matter what you're craving, Toronto is a city that's got everything from culture and spice to foods that are desserty nice! Not only is food in Toronto super accessible, it is also a hub for the flavors of the world due to its multicultural population.
Restaurants in Toronto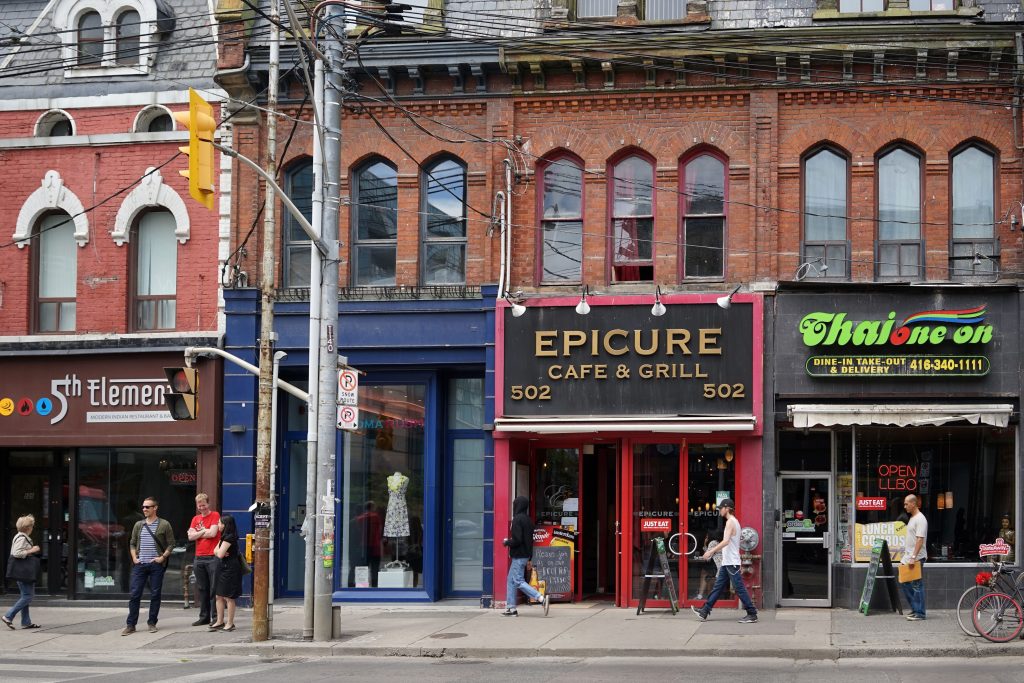 FUN WITH FAMILY AND FRIENDS
Gio Rana's Really Really Nice Restaurant (aka The Nose) in the hip Leslieville neighborhood. Just look for the nose! Italian / Tapas. Great atmosphere and music. Open for dinner only.
Grand Electric in the trendy Parkdale neighborhood. Great Mexican cuisine and vibe to boot!
Green Eggplant in the Beach. Great atmosphere, large portions. It is fun for the whole family and you're close to great shops one block away from the beach.
VEGETARIAN OPTIONS
Fresh Restaurants is an award winning boutique chain of vegetarian restaurants with four locations and three national best-selling cookbooks.
Veghed is owned by Chef Ren Mercer (former Executive Chef of the exclusive members only The Spoke Club). This snug take-out spot offers vegetarian sandwiches, vegan soups, juices, smoothies & more.
Tori's Bakeshop is an all organic, vegan; gluten free options baked daily in the tony Beach neighborhood.
UPSCALE
Sotto Sotto Italian fare in Yorkville. This celebrity haunt is a favorite among locals as well. Open for dinner only.
Canoe Inspired by regional Canadian cuisine, this popular restaurant is located in the financial district. Situated on the 54th view, it offers a tremendous view of the city.
FOOD & DRINK FESTIVALS IN TORONTO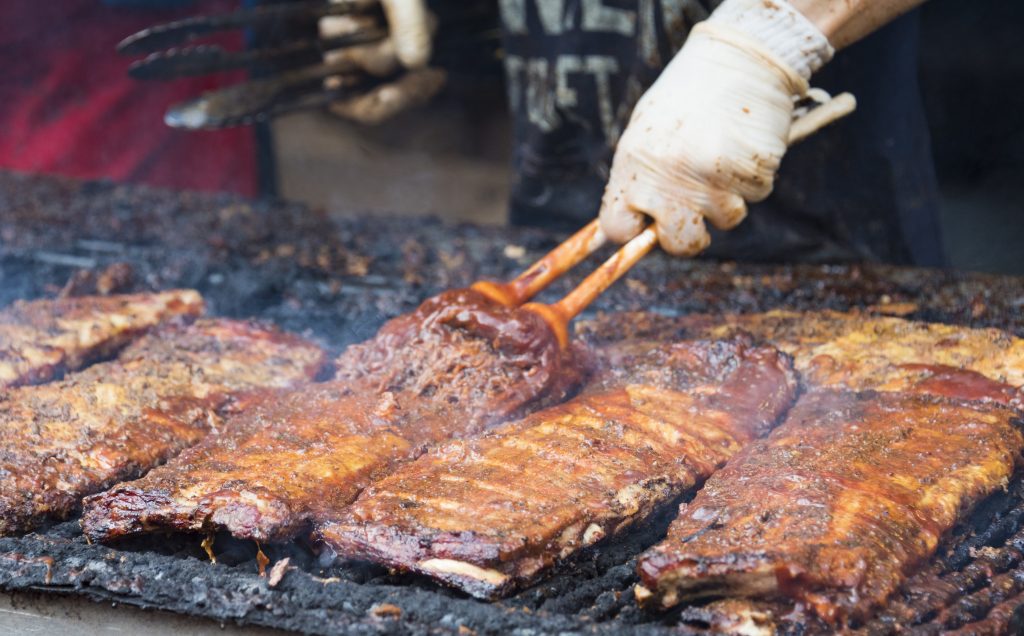 Toronto Food Fest Located at the Chinese cultural center featuring over 40 vendors who are serving some of the most unique and diverse food in the Greater Toronto Area. July 12th.
Taste of the Danforth Canada's largest street Festival, welcoming approximately 1.5 million attendees annually. Volunteer-run with dozens of free activities for visitors of all ages. August 7th-9th.
Toronto Wine and Spirit Festival Located in downtown Toronto with tickets available online and at the gates. June 18th, 19th, & 20th.
Toronto's Festival of Beer A "Hops, Barley, Yeast, and Water" Festival with all day events such as meeting the brewers and grilling experiences. July 24th-26th.
Taste of Toronto Featuring master classes, tastings, and pairings by some of Toronto's top chefs. July 2nd-5th.
Summerlicious More than 210 top restaurants offering three-course prix fixe lunch and dinner menus at exceptional price points. July 3rd-26th.
Winterlicious A culinary event series offers a variety of experiences including cooking classes and demonstrations, dinner theater, tastings and pairings, intimate chef dinners and more! January and February.
Toronto Ribfest Kick off your Canadian Summer with Toronto Ribfest. Enjoy fabulous food, attractions your whole family can enjoy, great music, a Kidz Zone, a massive Midway, entertainment on three professional stages and lots more. June 27th-July 1st.
JerkFest Put your minds and stomachs to the test with competitions, challenges, and (of course) lots of food. August 8th-9th.
Beach BBQ and Brews Festival A free event with great barbecue food, live music, a children's area (complete with rides!), BBQ competitions, grilling demonstrations, craft vendors, and, of course, beer and beverage vendors. June 19th-21st.
Ontario Craft Beer Week Hosted by more than fifty Ontario craft breweries, OCB Week features hundreds of craft beer-themed, grassroots events held throughout Ontario. June 12th-21st.
Toronto's 1st Vegan Festival All you need for an informed healthy, cruelty-free, eco-friendly and green lifestyle featuring all day raw and vegan food demo's and sampling.
TORONTO FOOD TOURS
501 STREETCAR FOOD TOUR
The 501 Streetcar Food Tour, from Foodies on Foot, takes you nearly 25 kilometers through six neighborhoods via North America's longest surface transit route.
TORONTO FOOD MARKETS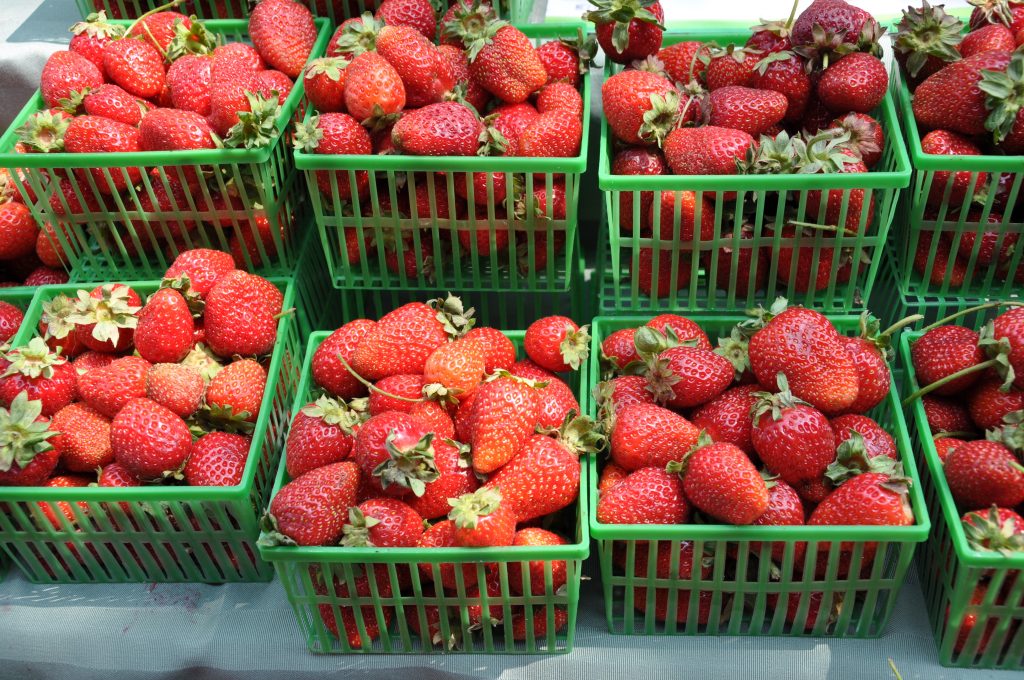 Brick Works Farmers' Market
This Saturday morning market runs from 8 a.m. to 1 p.m. year-round and has become a magnet for locavores looking to buy prime produce, farm fresh eggs, meats, cheeses, and wildflowers. Aside from shopping, visitors can expect live music, kid-friendly activities, tastings and more.
Dufferin Grove Farmers' Market
Easily accessed by transit and operating every Thursday year-round from 3 p.m. to 7 p.m., this farmers' market is a favorite for stocking up on fresh fare on the way home from work. Shop for fresh produce, local organic beef, olive oil, maple syrup, preserves, and more. Refuel along the way with sheep's milk ice cream cones.
East Lynn Farmers' Market
This open-air market, held every Thursday from 3 p.m. to 7 p.m., is a favorite summer attraction for the Danforth and Woodbine community. Above and beyond basic farm-fresh fruits and veggies, find stellar ready-to-eat options, kid-friendly activities, live entertainment and the occasional movie night.
Leslieville Farmers' Market
The east side farmers' market draws huge crowds to Jonathan Ashbridge Park on Sundays from 9 a.m. to 2 p.m. Here you'll find seasonal delights like ramps, fiddleheads, and rhubarb from local farms, plus artisan sourdoughs, refreshments and more.
Metro Hall Farmers' Market
Farm fresh produce, baked goods, and preserves can be found Thursdays from 8 a.m. to 2 p.m. in this courtyard off King West. The farmers' market pops up from late May to late October and features 18 vendors each week selling fresh picked fruits and vegetables, honey, cheese, breads, flowers, and herbs.
MyMarket at Liberty Village – Sundays in December, 10am-2pm
MyMarket operates four downtown locations throughout the year, but this location is the only one with some winter exposure. With only a few Sundays left in the year, make one of them a stop to their Liberty Village location. Certified local farmers are selling their crops out of the Galleria with potatoes, squash, carrots and cabbage all still seasonally available.
Nathan Phillips Square Farmers' Market
Fresh Wednesdays brightens up all that concrete in front of City Hall from 8:30 a.m.to 2 p.m. each week from June until mid-October. In addition to shopping stalls trading fresh produce, breads, and cheeses, the lunchtime clientele enjoy food vendors and live music.
Sorauren Farmers' Market – Mondays 3pm-7pm year round
Near Lansdowne and Dundas Street West, this popular park hosts an indoor farmers' market in the field house. It's known for having a stellar selection of produce, meats, and cheeses, but you can also find tofu from Ying Ying Soy Food and gluten-free baked goods from de Floured.
Steam Whistle's Winter Farmers' Market – Sundays 10am-2pm – December 22nd to February 23. The newest market on the scene takes over the tank house and combines everyone's two favorite hobbies – drinking and eating. Mull over the many food options while sampling some of Toronto's finest pilsner, then show some love to the farmers and pick up freshly baked goods, organic meats and cheeses, root veggies, and a selection of beauty products.
St. Lawrence Market
As the historic North Market undergoes redevelopment, find this farmers' market temporarily relocated to a lot on Lower Jarvis. The market comes alive every Saturday from 5 a.m. to 3 p.m., and offers an outstanding variety of seasonal produce straight from the source, plus fresh cut flowers, honey, meats, cheeses and homestyle baked goods.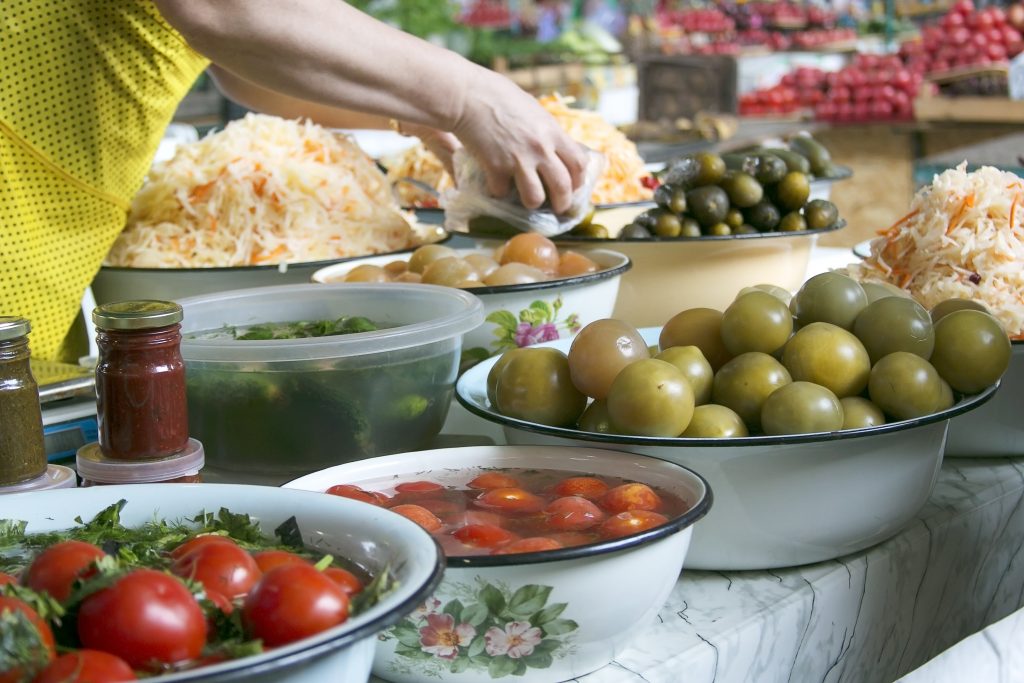 St. Lawrence Market North – Saturdays, 5am-3pm year round
Sure, we've all been to St Lawrence Market, but have you ever crossed over and checked out the North Market? This lesser known market is smaller in scale, but that may be a good thing. Get your dose of produce, meats, and dairy, as well as homemade streusels, chorizo sausages and star suppliers like Monforte Dairy.
The Fairmount Park Farmers' Market
Located on Upper Gerrard between Woodbine and Coxwell, find this farmers' market in business every Wednesday from June to October – rain or shine – from 3 p.m. to 7 p.m.
The Stop's Farmers' Market at Wychwood Barns – Saturdays, 8am-12 noon
The Stop's year-round farmers' market marries organic and sustainable farming with a dedication to ensuring those farmers working there can actually afford to shop there too.
Toronto Botanical Garden – Thursdays 2-6pm year round
If you've never been to TBG (also known at Edwards Gardens), then hustle up to Lawrence and Leslie (free parking!) for their indoor showcase of organic meats, raw unpasteurized honey, and a well-curated list of caterers serving up dinners to go (bring your own container).
Trinity Bellwoods Farmers' Market
At the northwest corner of Trinity Bellwoods Park, this popular outdoor market is a weekly affair that pops up every Tuesday from 3 p.m. to 7 p.m. Shop for an array of fresh produce direct from farmers.
UTSC Farmers Market – First Wednesday of every month – 11am-3pm
U of T students and faculty in Scarborough organize this monthly indoor market with local vendors selling cured meats, rice balls, baked goods as well as stained glass and handcrafted jewelry at the logically named The Meeting Place, located in the science wing on campus.
Withrow Market
Now in its ninth year, this season kicks off in May and will run every Saturday from 9 am to 1 pm in Withrow Park. Aside from the expected assortment of regionally grown produce and baked goods.
SaveSave
SaveSave
Latest posts by Helen Hatzis
(see all)