This summer, I had the opportunity to visit Pennsylvania. Now one would assume that a jaunt to the city of brotherly love was on my agenda. However, this trip would have me venture to a historically woodsy location nestled amidst 1,500 acres of pristine forest approximately six hours northwest of Philadelphia.
A scenic 3.5-hour drive from Toronto lays an estate that was once owned by the Dorn family called Glendorn. In 1927, C.G. Dorn – who made his fortune during the Pennsylvania oil boom in the 1920's – purchased the property for his extended family as a private retreat. They would spend endless summers and winter holidays here. In 1995, the family decided to open their retreat to the public. The guests who had an opportunity to experience Glendorn at this time were taken aback by the beautiful lush forests and peaceful surroundings. In 2009, the Dorn family put Glendorn up for auction. Initially, they planned to divide the land into parcels to receive the highest value. They had hoped that timber companies would purchase the forest. Thankfully, a client aptly named Cliff Forrest – a guest of Glendorn – was not going to let that happen. Forrest purchased the entire estate to preserve not only the land but everything else on the property.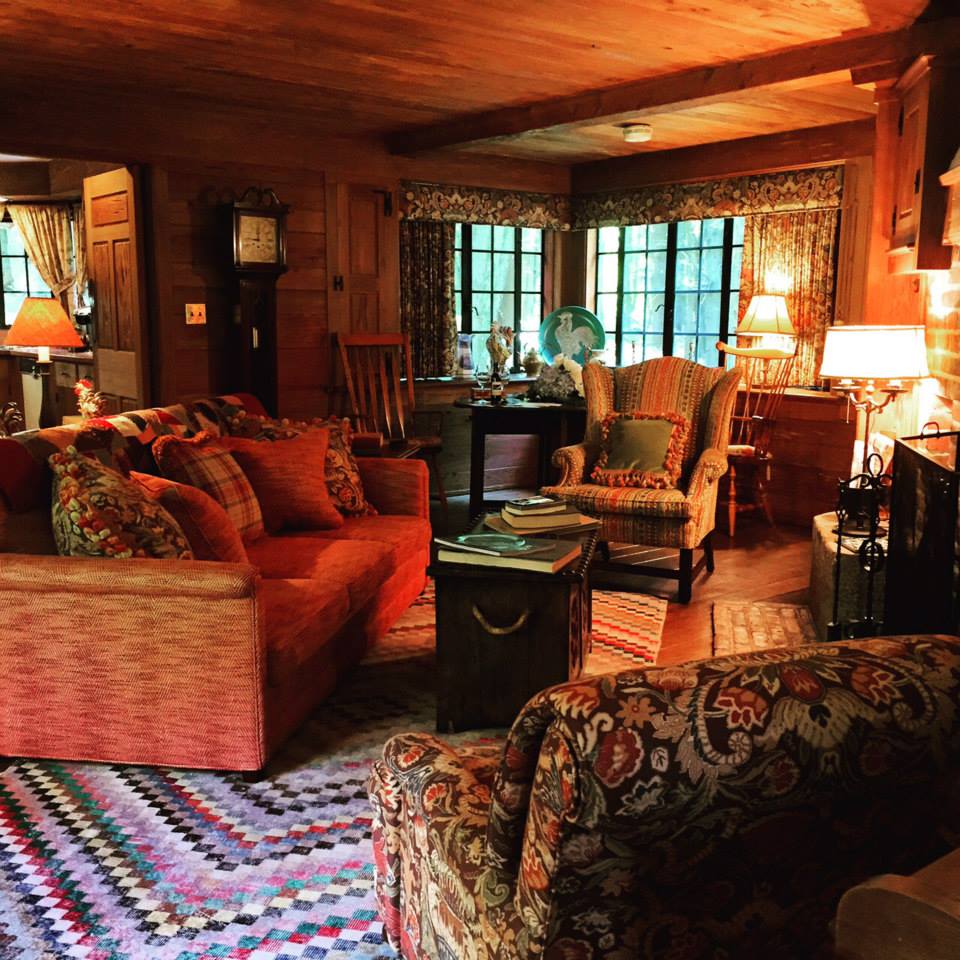 During my visit, I stayed in the Roost Cabin, a short walk from the Big House, off of the main laneway into the property. There are twelve distinct rustic cabins hidden throughout named after Dorn family members. The cabins contain Dorn keepsakes dating back to the 20s. You can thumb through old books, admire China dishes that they perhaps used when entertaining guests to the 1930s original Vulcan stove and cypress paneled living room in my cabin. As a guest, one can enjoy fresh baked cookies placed daily in a glass cookie jar in the kitchen. The fridge generously stocked with beverages and bathrooms with Molton Brown toiletries and soft fluffy towels. The bedrooms complete with crisp white monogrammed linen and Dorn memorabilia from period lamps to costume jewelry on the dressing table.
If it is peace, and quiet you seek at Glendorn, apart from the occasional skeet and trap shooting lesson, look no further. One can enjoy a scenic Jeep tour or hike, a paddle on the lake, a lesson in fly-fishing on one of their three trophy trout ponds or simply enjoy the private surroundings each cabin at Glendorn has to offer. Open year round, winter activities include snowmobiling, ice skating, sledding, curling, track tours and sleigh rides.
The Forest Spa featuring Pevonia products offers a wide variety of spa services. Director Jennifer Kwiatkowski-Herzog pampered me with a one-hour Swedish Massage.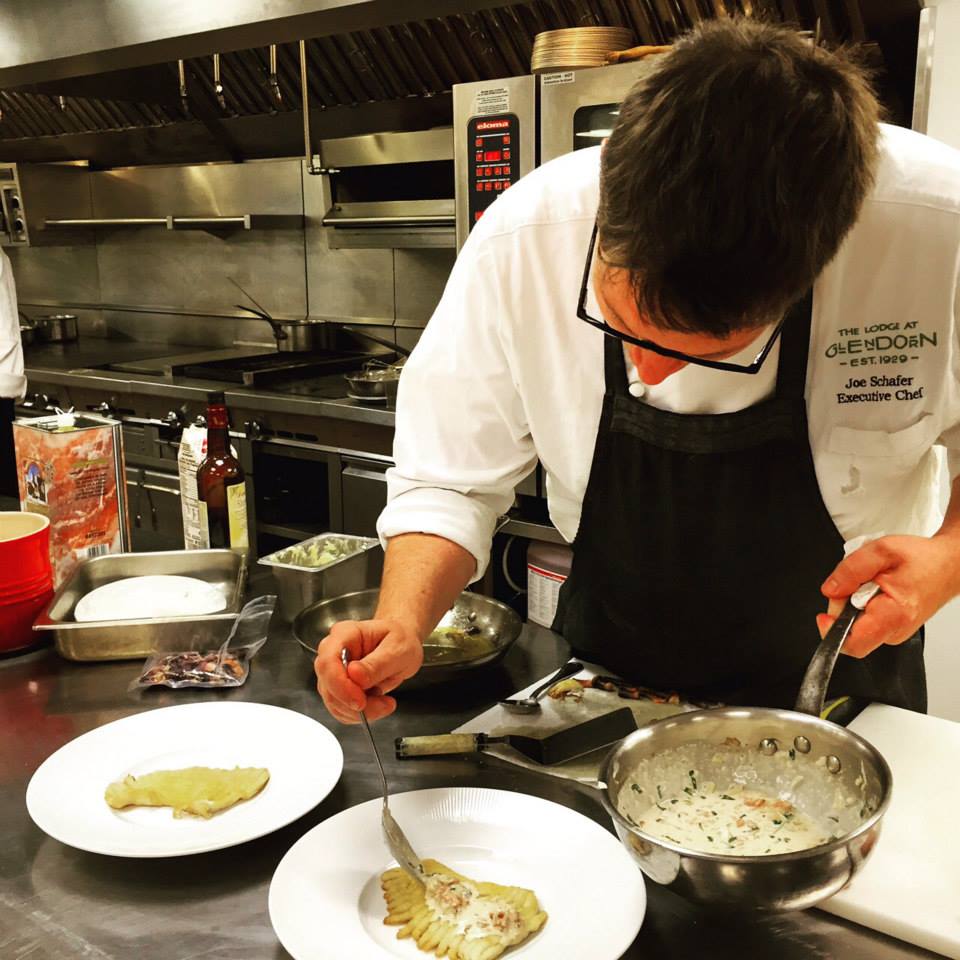 And after a day filled with activities, dinner at the Big House by Executive Chef Joe Schafer is an event on its own. He combines his classic French techniques with fresh ingredients grown on the property. Sumptuous and decadent are words that readily come to mind. Wine lovers can revel in their renowned wine cellar with over 300 selections to help you make the perfect pairing with dinner. And if the weather calls for a clear evening, Friday night dinner is prepared next to the patio of the main lodge or Big House on a large grill. Chef also opens his kitchen to those who are interested in a cooking class.
Keeping in mind that Glendorn is a member of Relais & Chateaux, an elite association of global properties that subscribe to the "Five C" motto of hospitality — courtesy, charm, character, calm and cuisine. You and your travel guests are in for a treat!
To book your stay at The Lodge at Glendorn, visit www.Glendorn.com
Latest posts by Helen Hatzis
(see all)