One very thoughtful grandmother Darlene Howell Waller, (aka Nonna) came up with a brilliant Christmas gift for her grandsons – Grandma's adventure box! She compiled a box full of goodies that kept the boys busy for the following year. And made sure that the entire family can enjoy throughout the year.
She shared her idea on Facebook and it quickly went viral. And rightfully so – what a brilliant way to bring the family together, not just for Christmas, but for the entire year!
Their reaction? Priceless!
Grandma's Adventure Box – 12 months of fun!
It started with this sweet note from Nonna to her grandsons Mason and Dawson.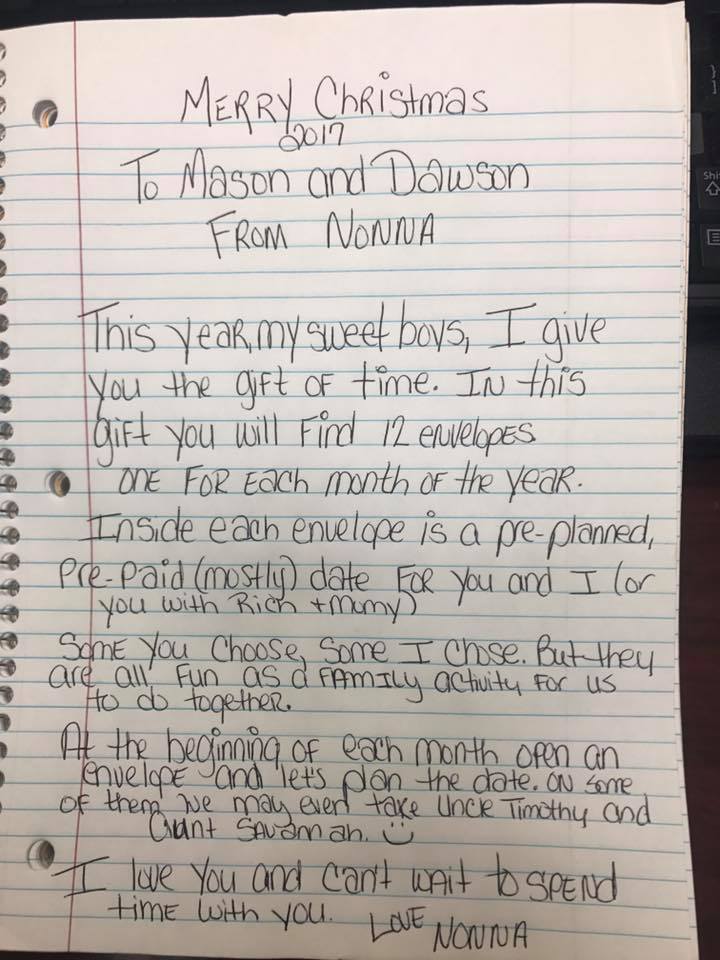 Lots of lessons learned here: patience being paramount. The grandkids were not able to open every envelope on Christmas Day. Instead, Nonna has instructed them to open one envelope on the first day of each month, meaning every month they get a surprise and a family adventure. Exciting!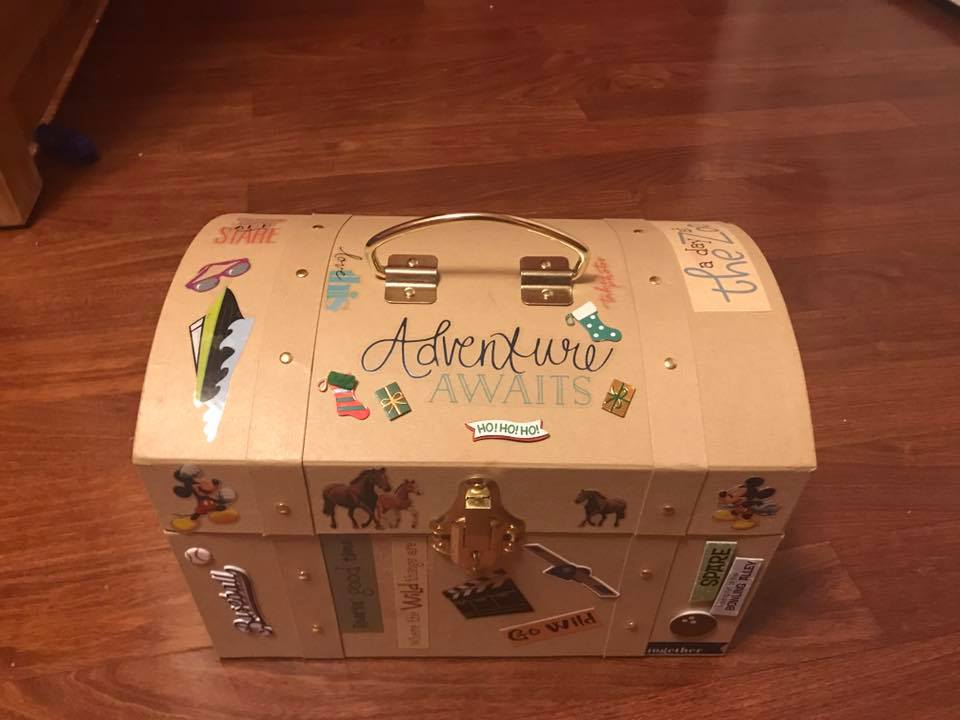 And, inside the treasure box was 12 envelopes. Each filled with an exciting adventure with their mom or Nonna.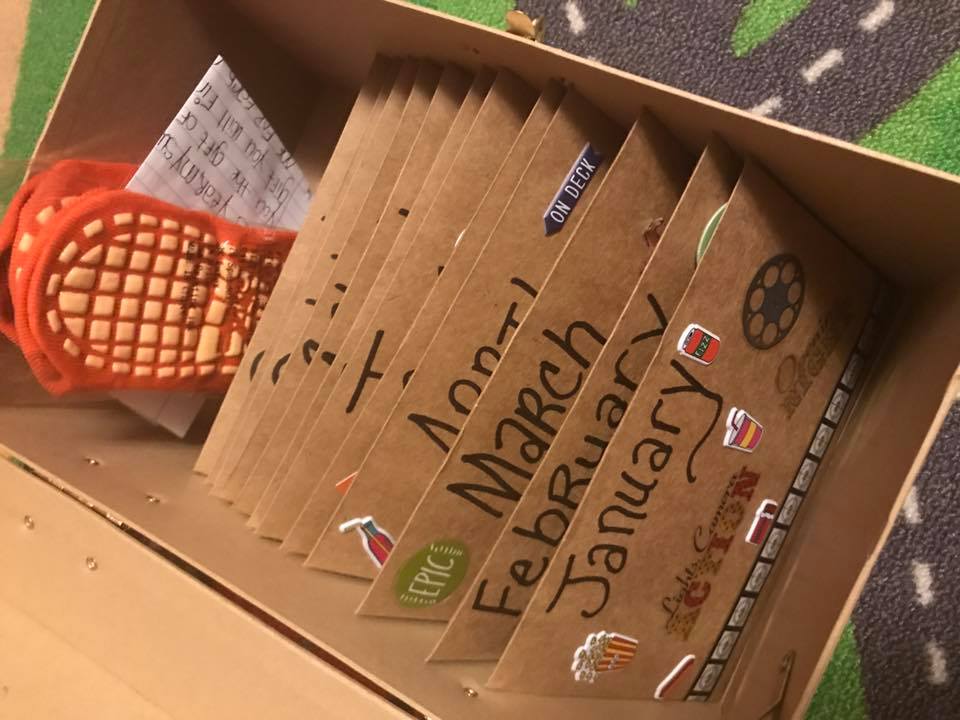 This Nonna certainly knew how to create a gift that keeps giving. It is thoughtful, creative and fun for the entire family. It also gives the boys something to look forward to on the first of every month. Here is a glimpse of one of their adventures.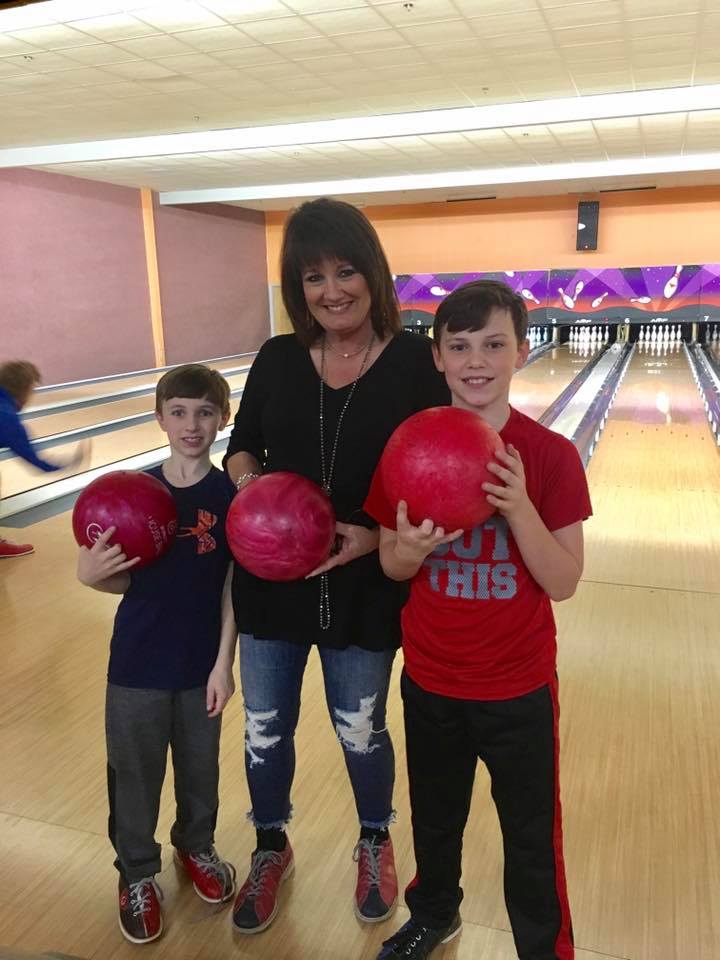 We are certainly motivated and inspired to do something as fun and exciting as Nonna's "Adventure Box!"
If you want to explore fun family travel ideas, click here.
Travel responsibly taking only memories and leaving a near to zero carbon footprint. We are all visitors on this beautiful planet of ours. Let's treat it and all inhabitants with love and respect!
Latest posts by Helen Hatzis
(see all)