HEAD TO THE BEACH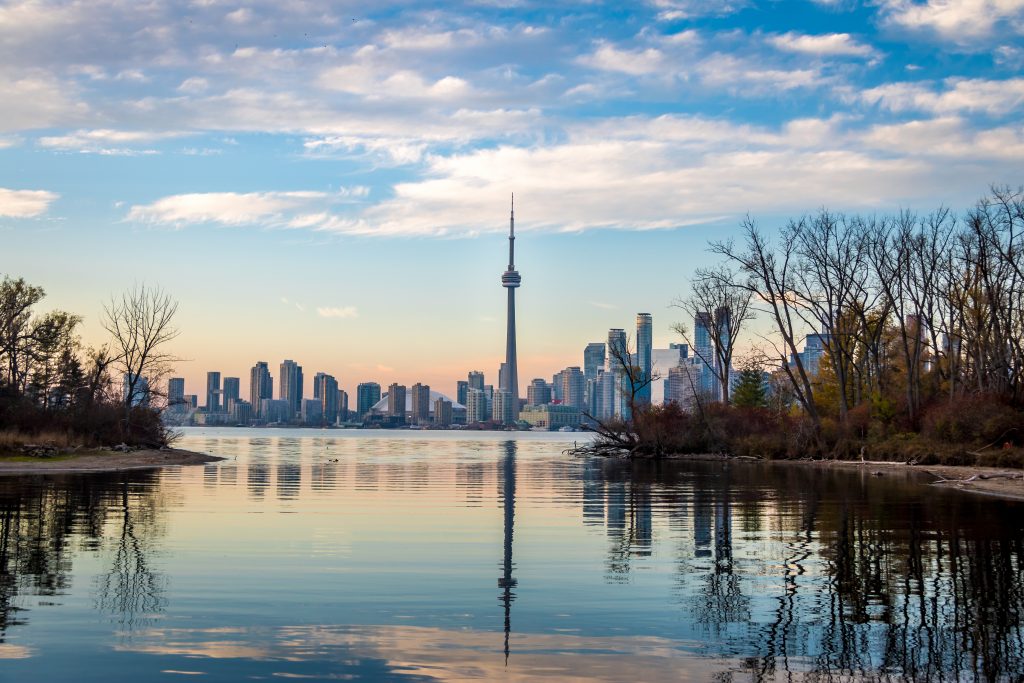 Blue Flag is a highly respected and recognized international eco-label that works towards sustainable development of beaches and marinas. Blue Flags are awarded to beaches and marinas that meet strict criteria for water quality, environmental education, environmental management, and safety and services. Ontario alone is home to 14 Blue Flag beaches.
The following eight Blue Flag Beaches are located in Toronto:
Bluffer's Park Beach, Centre Island Beach, Cherry Beach. Gibraltar Point Beach, Hanlan's Point Beach, Kew-Balmy Beach, Ward's Island Beach and Woodbine Beach.
THINGS TO DO:
Bring a beach towel and soak up some sun.
Stand Up Paddleboarding with FreshWater Co. on Lake Ontario is a zen-like experience. Paddle west towards the CN Tower or East towards the bluffs. Either way, Diana of FreshWater Co. will help you get your feet wet.
Yoga on the beach with Gudrun from Main Street Fitness. Check the schedule to see when the next sunrise or sunset yoga session is on.
TAKE A STROLL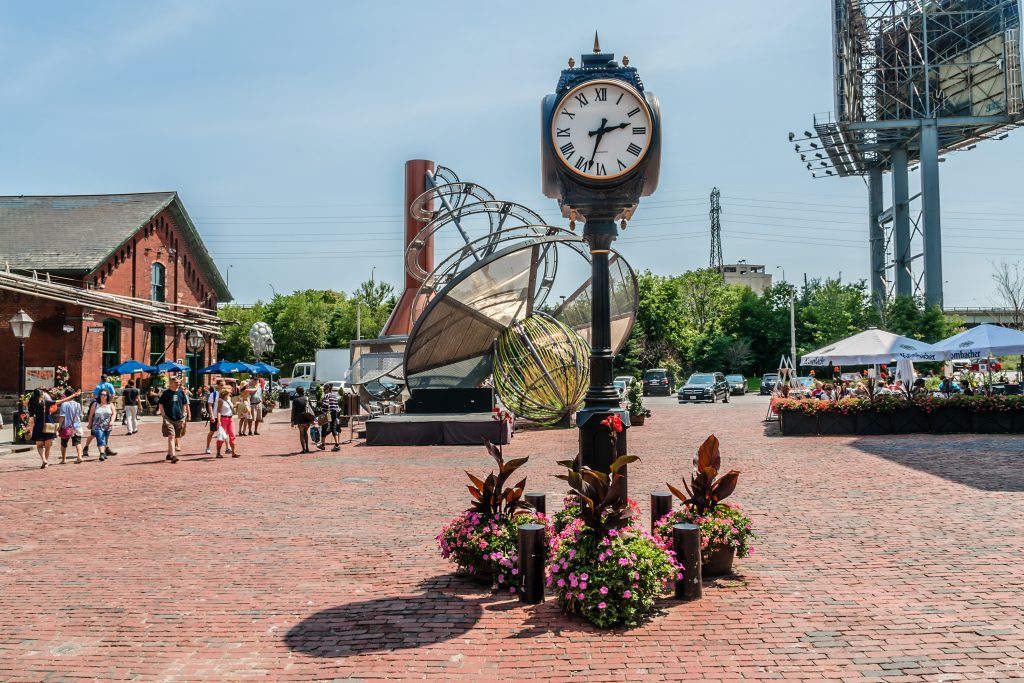 Enjoy a leisurely stroll through the historical Distillery District, the recently redeveloped Harbourfront or Toronto PATH – the largest underground mall.
506 Gerrard Street Car. Relax and take in the city for $3.00 CDN. The route starts at Main Station and travels to the west end of the city ending at High Park and depending on the season you can see the cherry blossoms. Your tour will include passing through the following sites along the journey: Little India (between Greenwood and Coxwell), East Chinatown (between Carlaw and Broadview), Don River, Cabbagetown (between Don River and Parliament Street), Regent Park (between River and Shuter), Allan Gardens (between Sherbourne and Jarvis), Maple Leaf Gardens (at Church), College Park Mall (at Yonge), Toronto Police headquarters (at Bay), Queen's Park (at University), Toronto General Hospital (at University), University of Toronto (between University and Spadina), Kensington Market (at Spadina), Little Italy (between Bathurst and Ossington), Roncesvalles (at Roncesvalles Avenue), High Park (western terminus).
ART LOVERS & HISTORY BUFFS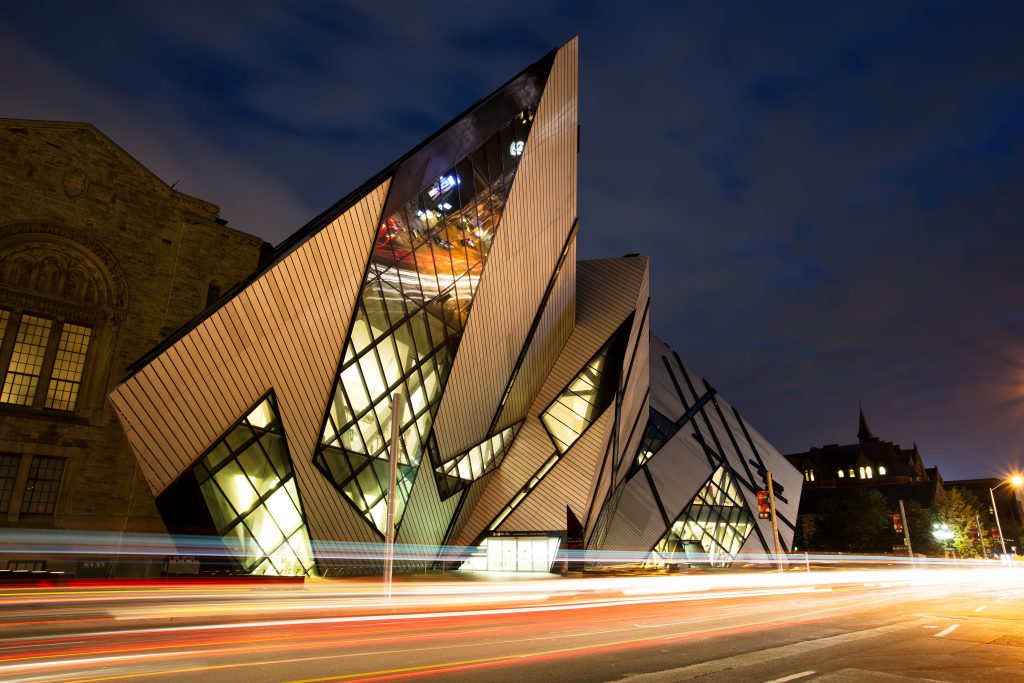 ROM – The Royal Ontario Museum is Canada's largest museum of world cultures and natural history located in the heart of downtown. Explore special exhibitions, permanent galleries of dinosaurs, ancient Egypt, Canada's First Peoples, gems & minerals, and more, alongside world-class dining, shopping, and breathtaking architecture. The current major exhibit is Pompeii, in the shadow of the volcano.
AGO – The Art Gallery of Ontario With a collection of more than 80,000 works of art, the Art Gallery of Ontario is among the most distinguished art museums in North America. From the vast body of Group of Seven and signature Canadian works to the African art gallery, from the cutting-edge contemporary art to Peter Paul Rubens' masterpiece The Massacre of The Innocents, the AGO offers an incredible art experience with each visit. In 2002, Kenneth Thomson's generous gift of 2,000 remarkable works of Canadian and European art inspired Transformation AGO, an innovative architectural expansion by world-renowned architect Frank Gehry that in 2008 resulted in one of the most critically acclaimed architectural achievements in North America.
CASTLE LOMA Sir Henry Pellatt, the dreamer behind Toronto's famous landmark Casa Loma. Travels in Europe gave him the love for fine art and architecture which would spur his vision of Casa Loma-"House on the Hill. Castle Loma was built over a three-year period (1911–1914) and is now owned by the City of Toronto.
PICK UP SOME SOUVENIRS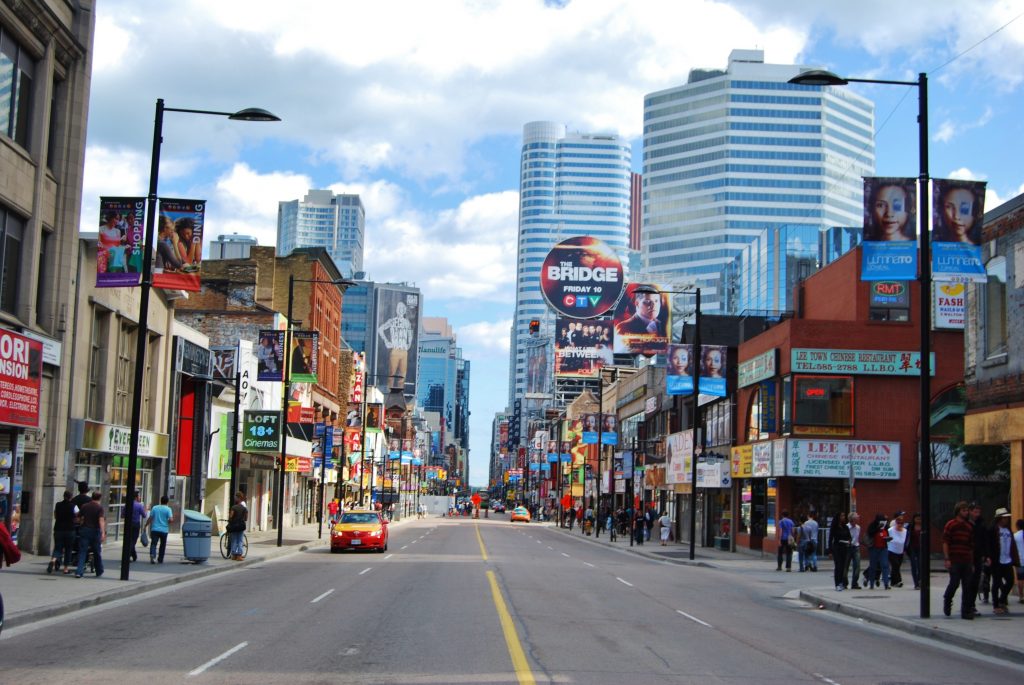 TORONTO EATON CENTER is Toronto's unique and iconic shopping center. It is also Toronto's top tourist destination, located in the heart of the city; it is an exciting shopping experience with 47 million plus visitors per year. In 2016, Nordstrom and Saks Fifth Avenue will open their doors ushering in a new chapter at Toronto Eaton Centre.Toronto Eaton Centre is located at the southwest corner of Yonge Street and Dundas Street. Conveniently located on the subway line, Dundas Station and Queen Station.
DUNDAS SQUARE is a unique focal point of the downtown Toronto community. The Square is situated next to the Toronto Eaton Center and is designated for use as a public open space and as an event venue that can accommodate events of various sizes. You'll discover a wide range of activities on the Square: community celebrations, theatrical events, concerts, receptions, promotions – events that appeal to residents and tourists alike and provide a showcase for local businesses. And the events are almost all FREE.
YONGE STREET It starts at the Queen's Quay on the waterfront and stretches 56 km north. It used to hold the Guinness World Record for being the longest street at 1,896 kilometers. However, there has been much debate. Yonge Street is known for shopping, quirky boutiques, souvenir shops and restaurants. As you continue to travel north along the strip, the landscape evolves into interesting neighborhoods such as the posh Yorkville and Rosedale area.
MAKE IT A SPA DAY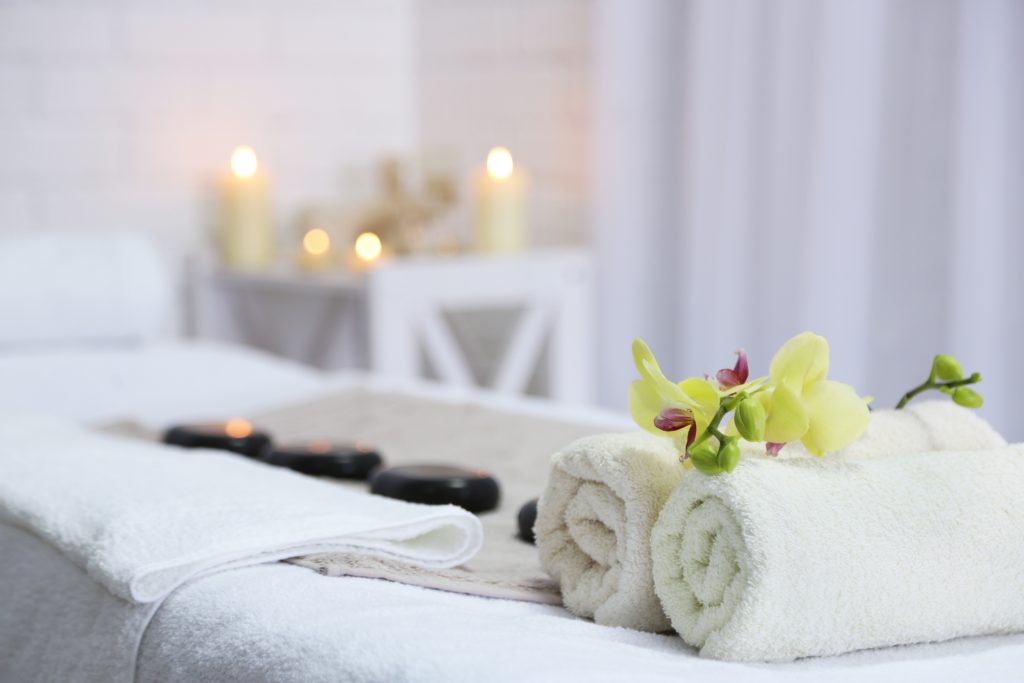 Do you need a day at the spa? Or would you prefer to make it a weekend? Toronto boasts some of the most luxurious spas. A local favorite is the women only Body Blitz Spa. They put a modern twist on ancient restorative water practices. Relax, detoxify and replenish in our therapeutic water circuit or sample one of our body scrub, mud, body glow or massage treatments.
Feature photo courtesy of Thomas Hawk via Flickr.
SaveSave
SaveSave
Latest posts by Helen Hatzis
(see all)