HEAD TO THE BEACH
Among Vancouver's best summertime haunts, Kitsilano Beach is the most popular spot for catching the rays. It attracts families, locals, and visitors with its vast sandy expanse and large saltwater swimming pool. English Bay Beach, at the intersection of Denman and Davie Streets, is a busy stretch for sunbathers, volleyball players, and resting rollerbladers. For the city's best sunset, head to Stanley Park's Third Beach, where you can pull up a log and watch the sky turn through its end-of-day pyrotechnics.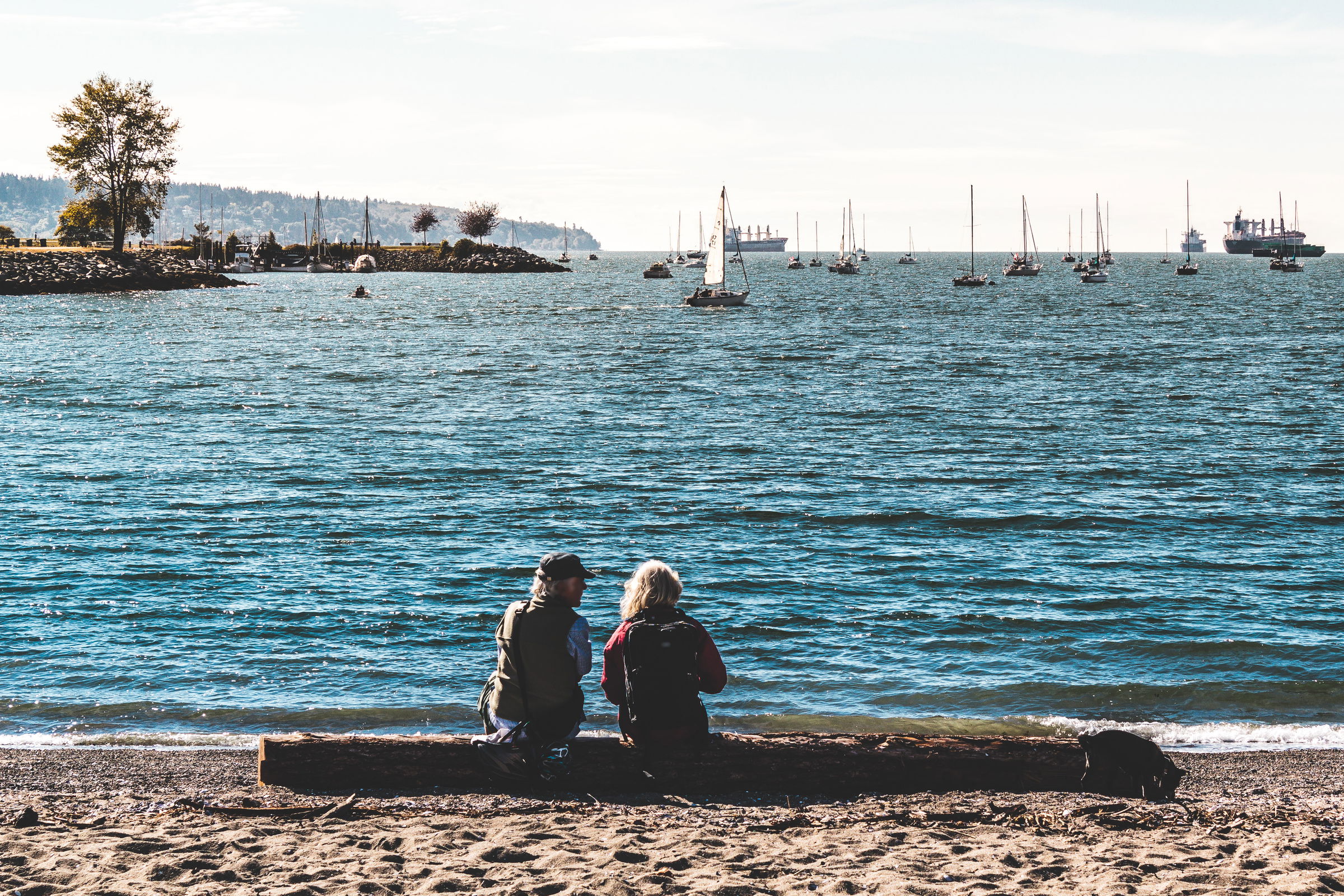 TAKE A RIDE
SkyTrain The SkyTrain system is the oldest, as well as one of the longest automated passenger rail lines in the world, offers a fast, efficient service between downtown Vancouver and the suburbs. Transit passes are only $9 including trips on buses, SkyTrain and SeaBus services.
Aquabus With a fleet of bathtub-sized vessels some big enough to carry bikes. Aquabus services run between the foot of Hornby Street and Granville Island.
False Creek Ferries False Creek Ferries runs ten vessels, including two 20-passenger super mini ferries. Its tours include Kitsilano and Science World, and adult fares are from $3.25.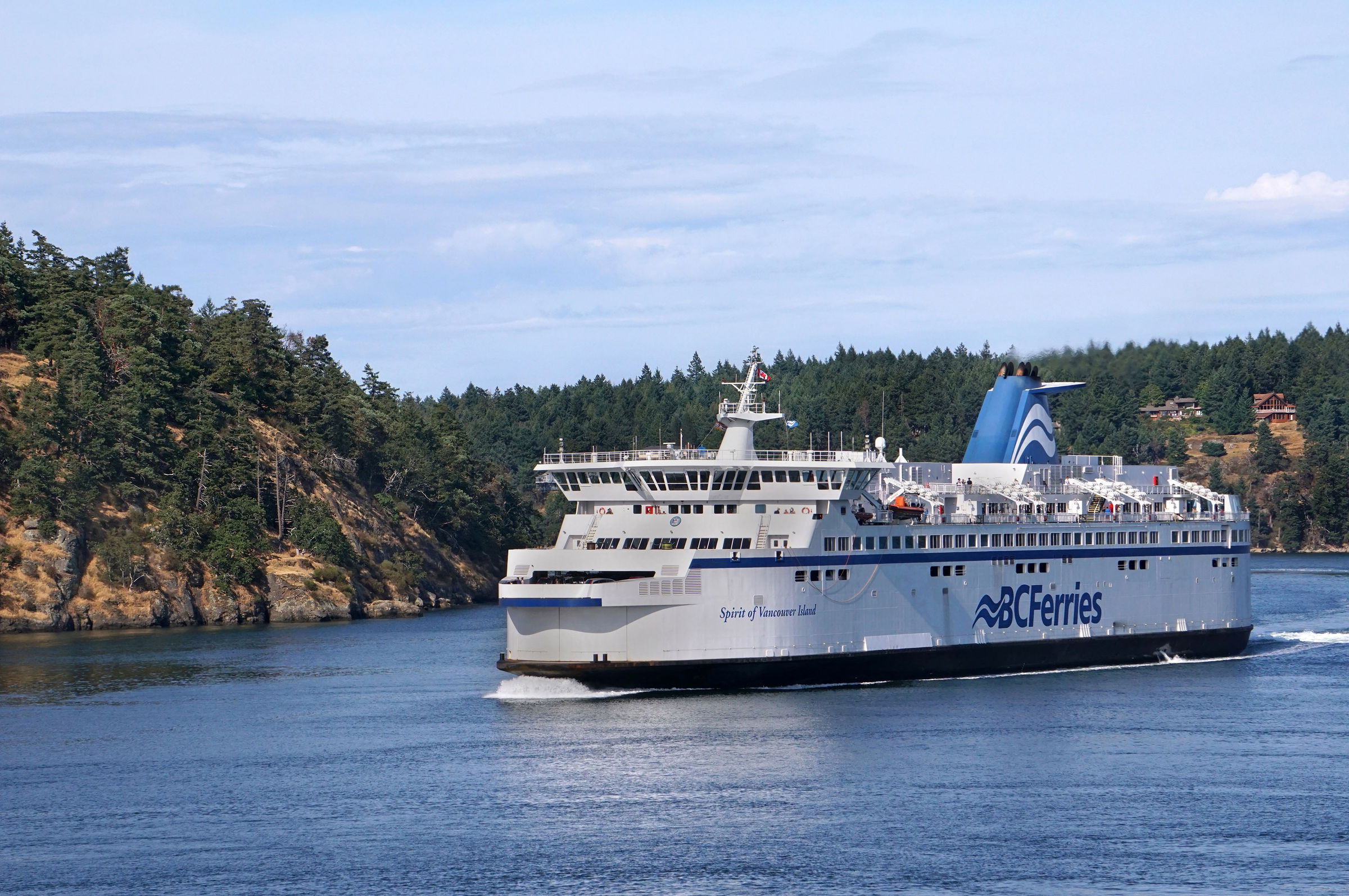 STROLL (OR ROLL) AROUND
Downtown Vancouver is eminently walkable – many of its main attractions and shopping areas are close together, and its grid-like street system makes navigation easy. With an expanding network of more than 300 kilometers (186 miles) of dedicated bike lanes, the city is also great for cycling fans. Peddlers can also take their bikes for free on SkyTrains, SeaBuses and rack-fitted transit buses. See TransLink for information on regional bike routes.
Downtown Architecture Amble (walking)
Starting at the Fairmont Hotel and winding past Christ Church Cathedral, Shangri-La, the Vancouver Art Gallery, the Marine building, all ending with the beautiful views at the Convention Centre.
Granville Island Studio Stroll (walking)
Perfect for a sunny day and ideal for getting lost in the crisscrossing back lanes. With highlights such as the Public Market, Canada's first microbrewery, Craft Galleries, and Railspur Alley.
Stanley Park Nature Tour (walking or cycling)
This is Vancouver's must-do walking, hiking, and rollerblading trail and is one of the most memorable ways to spend your time in the city. The 8.8-kilometre (5.5-mile) seawall route circles the park and is renowned for its ocean, mountain and forest vistas. It takes around three or four hours on foot and an hour or two by bike, depending on how often you stop to drink in the views.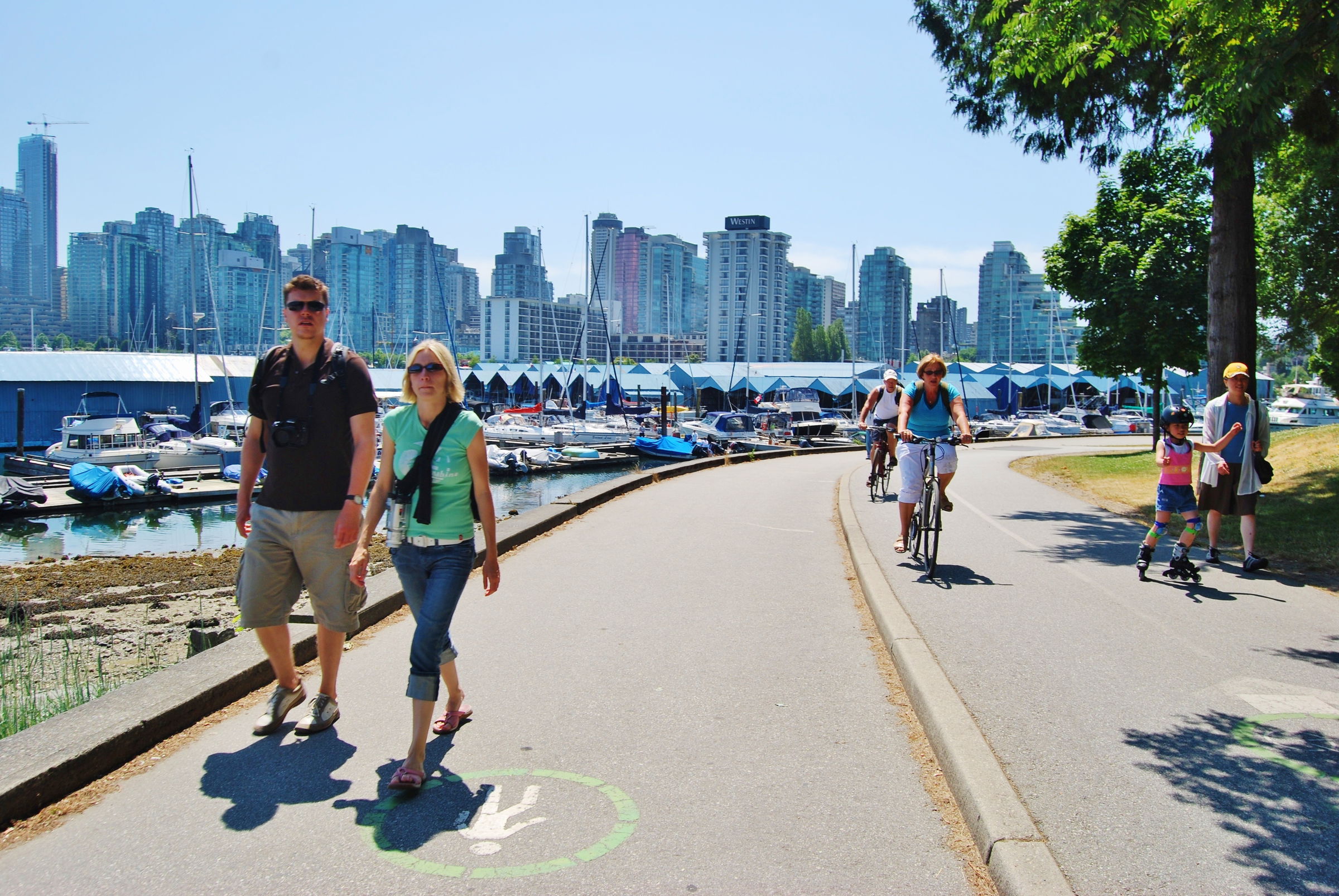 ART LOVERS & HISTORY BUFFS
The gallery offers changing exhibitions of historical and contemporary art by regional, national, and international artists, plus a permanent collection of Emily Carr masterworks. Look out for shows by local photo-conceptualists like Jeff Wall and the iconic vintage shots of old Vancouver by Fred Herzog. And if people-watching is more your scene, check out the gallery's upstairs café – it's one of the downtown's best summer patios.
One of Canada's finest collections of local First Nations art and artifacts is just the starting point of this famous UBC attraction. A curator tour is recommended to contextualize the galleries of exhibits, which also includes anthropological displays from cultures around the world, including everything from European ceramics to Chinese opera costumes.
Science World at Telus World of Science
Built for the Expo '86 world's fair, this landmark attraction under the silver geodesic dome near the site of the 2010 Olympic Village has been attracting families ever since day one. Recently upgraded with new galleries and facilities, it includes hands-on exhibits, an Omnimax large-screen theater and plenty of attractive displays for kids of all ages. And if you manage to shake off the children, there are also regular adult nights when the facility takes on a nightclub ambiance.
The Museum of Vancouver covers the city's social history and also runs fascinating temporary exhibitions.
A kid-friendly attraction dedicated to exploring the universe – with plenty of interactive action.
The Maritime Museum illuminates the region's salty nautical heritage.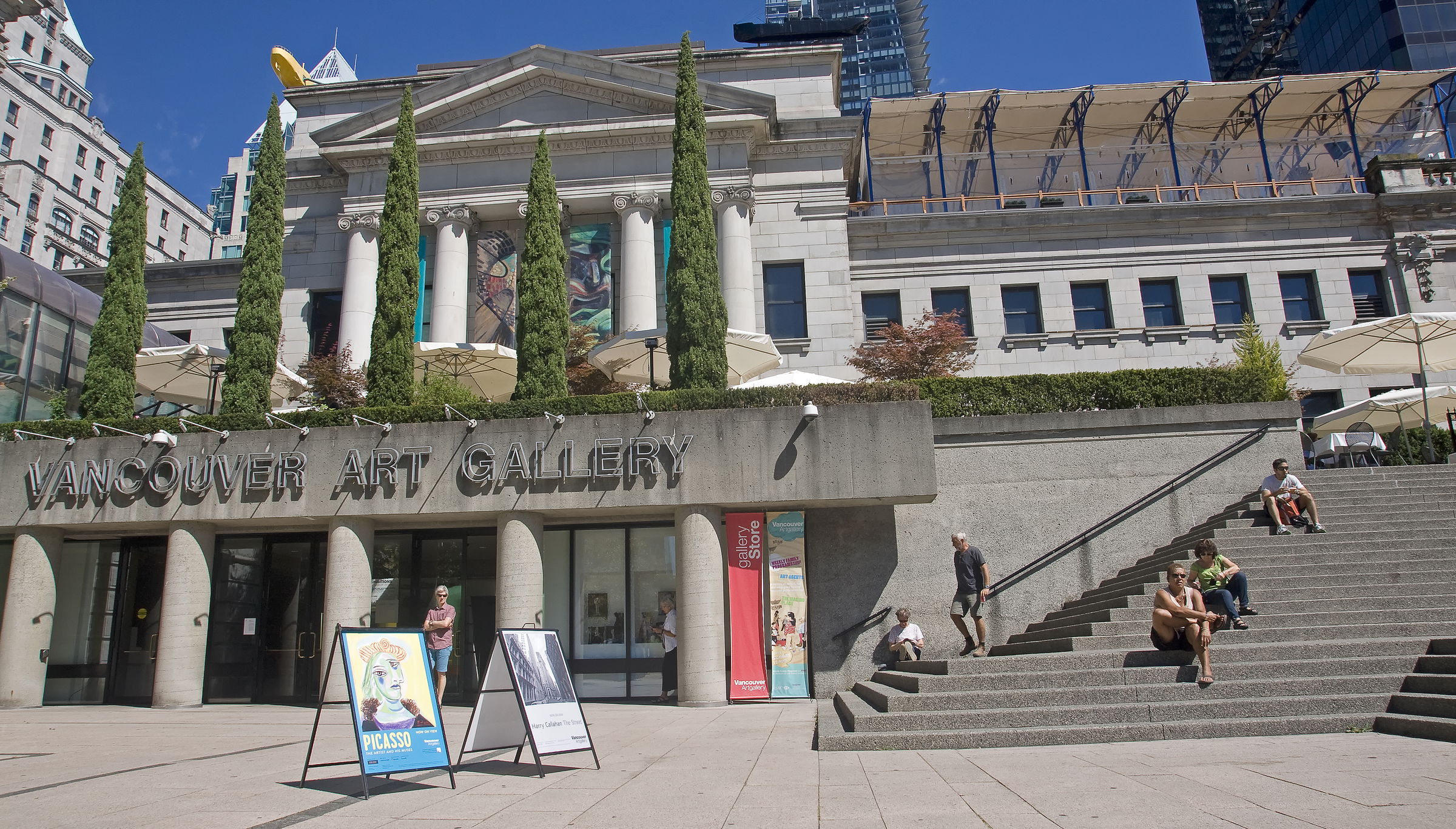 VISIT A PARK
Nestled between the city and the UBC campus, this large wilderness park is ideal for a spot of tree-hugging away from the bustle of the downtown core. Striped with walking, hiking and biking trails, the park also includes Camosun Bog, a wetland haven for native bird and plant species.
Park and Tilford Gardens and Shops
Created in 1969, these glorious gardens are a favorite spot for summer weddings – and it's easy to understand why. The eight themed gardens range from the roses and cool formality of the White Garden to the colorful spring bulbs and spreading annuals of the Display Garden, while the Oriental Garden showcases traditional bonsai trees and a tranquil pond. Located on the site of a former winery/distillery, the gardens also offer a traditional Christmas light display.
The smooth rock bluff surrounding the old-fashioned Point Atkinson Lighthouse in this West Vancouver park is an ideal spot for picnicking and, particularly on sunny weekends, you'll find lots of couples here – and it's only a 20-minute highway drive from downtown Vancouver. During the summer, the park is a favored location for wedding parties having their pictures taken. The lighthouse stands amidst some of the Lower Mainland's oldest Douglas firs, accompanied by eagle nests and the twisted, rust-red trunks of nearby Arbutus trees.
UBC Botanical Garden The oldest and one of Canada's finest botanical gardens is five gardens in one, each with a different theme and character. A recent addition to the garden is the Greenheart Canopy Walkway, a guided nature stroll on suspended bridges through the trees.
Nitobe Memorial Garden Named after Dr. Inazo Nitobe, a Japanese scholar, and diplomat, this tranquil garden features gently curving paths flanked by carefully placed rocks, trees, and shrubs. Visitors can wander counter-clockwise, accompanied by the soothing sounds of the lake, waterfalls and small streams, and experience a host of native and imported plants, azaleas, maples and flowering cherry trees that color the gardens year-round.
VanDusen Botanical Garden A world-class bed of flowers and a ranking among North America's top 10 garden attractions and set against the distant backdrop of the North Shore mountains. In spring, its Rhododendron Walk blazes with color while the nearby Korean Pavilion is a focal point for the garden's Asian plant collection. Planted in 1981, there is also a maze, walled by 1,000 pyramidal cedars, that's a children's delight and a favored location for TV and movie producers.
Dr. Sun Yat-Sen Classical Chinese Garden This treasure of tranquillity is valued for its rarity. Built at the cost of over $5.3 million in 1986, it was the first, full-scale classical Chinese garden built outside China. Unlike in a Western garden, the major feature of a classical Chinese garden is not necessarily the plants. An artful blending of architecture, culturally significant plants, naturally sculpted rocks and elegantly winding jade-green waterways follow ancient Chinese garden traditions. The garden runs a popular series of evening concerts in the summer.
Bloedel Floral Conservatory and Queen Elizabeth Park Vancouver's "Little Mountain," the city's highest point, is a 150-metre (500-foot) granite outcropping that, for years, was an industrial rock quarry. Now, it's a spectacular setting for a 52-hectare (130-acre) park-and-garden complex that receives six million visitors a year – second only to the much larger Stanley Park. There are also spectacular views of the city, framed by the dramatic North Shore mountains.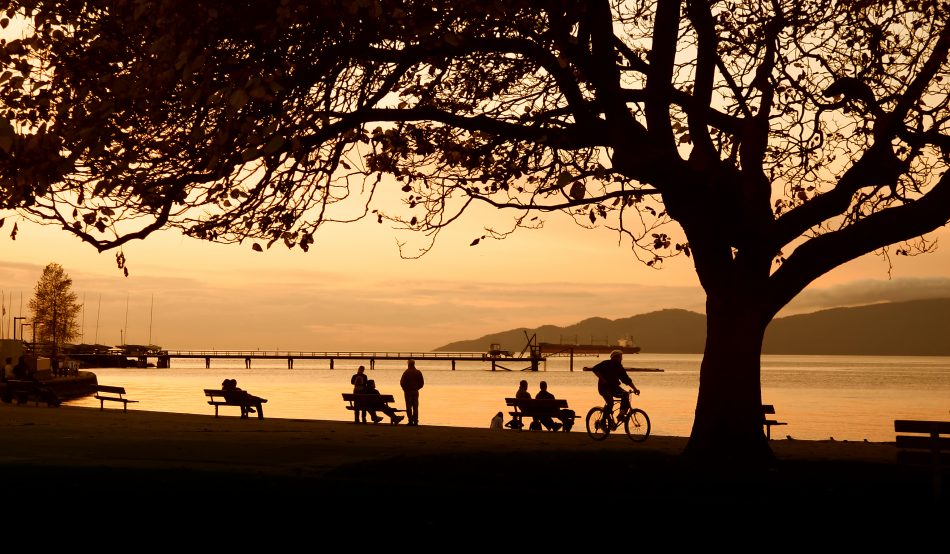 MAKE IT A SPA DAY
Given Vancouver's healthy lifestyle, it's no wonder that spas flourish here. The city's day spas – no longer the pampered princess domains of the past – are being swamped with locals (male and female) begging to be wrapped in seaweed, slathered with Moor mud, pummelled by jets of water and exfoliated, kneaded, purified and revitalized. Hotels and spas are responding to the demand by expanding and investing in the newest products and treatments.
If you fancy a treatment with a special Vancouver flavor, consider the Fairmont Pacific Rim's Willow Stream Spa for its Coastal Mountain Body Wrap; the Shangri-La Hotel's CHI Spa for its West Coast Wave Massage; and the West Coast Seaweed Journey at the Pan Pacific Hotel's Spa Utopia.
Among Vancouver's favorite spa outlets are:
Absolute Spa (several locations)
Miraj Hammam Spa (South Granville)
Skoah (several locations)
Spa Utopia (Pan Pacific Hotel Vancouver)
Spruce Body Lab (Yaletown)
Vida Wellness Spa (three locations in downtown Vancouver)
CHI, The Spa at Shangri-La (Shangri-La Hotel)
Willow Stream Spa (Fairmont Pacific Rim Hotel)
Sense, a Rosewood Spa (Rosewood Hotel Georgia)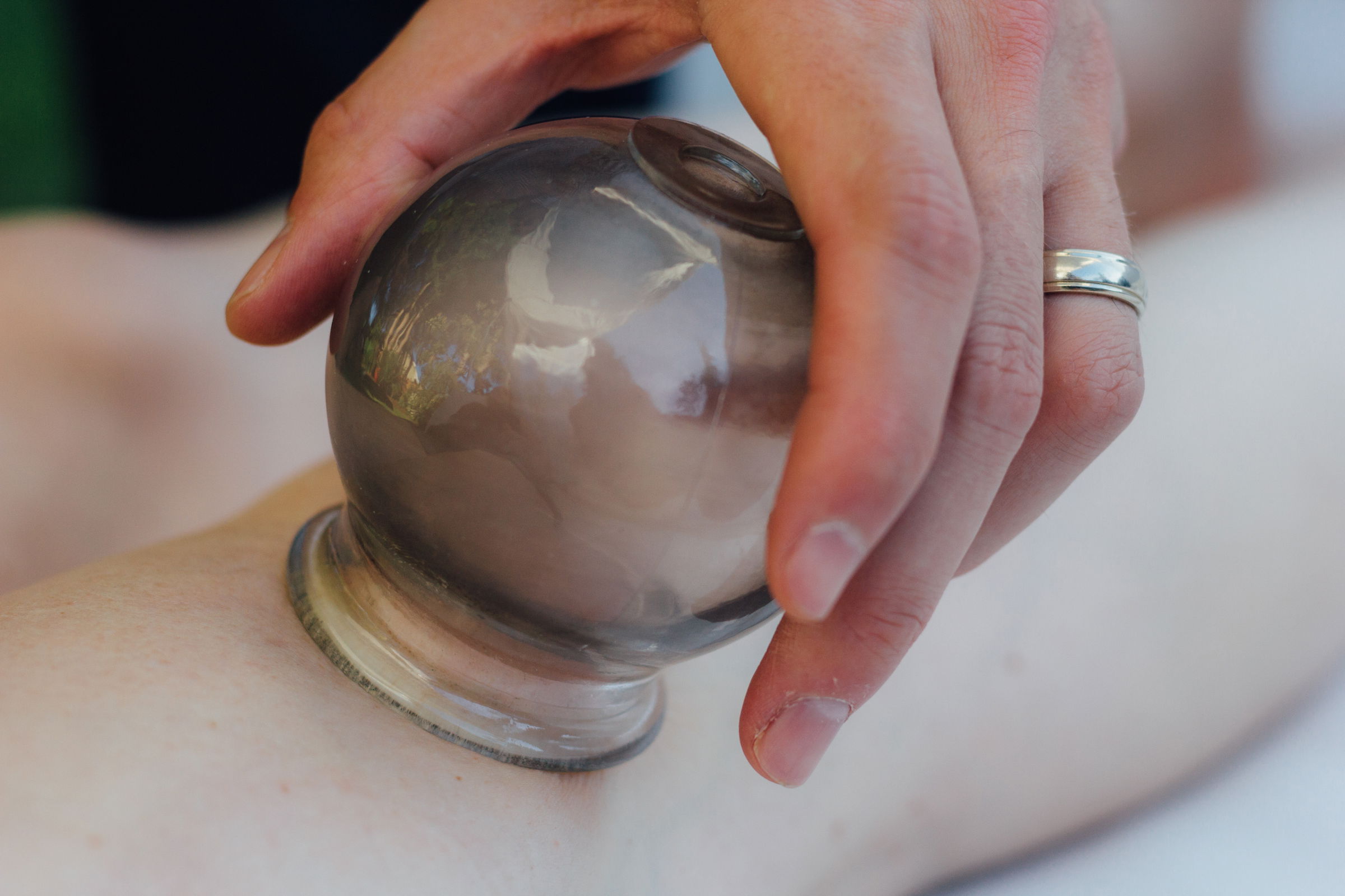 ADD A LITTLE DRAMA
Live theater is one of Vancouver's most popular cultural lures. The city has more than 30 professional troupes, several major theater festivals, and more than 20 performance venues. Granville Island is a hotbed of theater activity, with several theaters. The Arts Club Theatre Company performs here on the Granville Island Stage as well as its Stanley Theatre on South Granville. For slightly edgier fare, check out the Firehall Arts Centre.
Vancouver also hosts several annual theater events. Theatre Under the Stars offers al fresco summer romps through a couple of favorite musicals at Stanley Park's Malkin Bowl, while the Vancouver Fringe Festival and Bard on the Beach Shakespeare Festival are two of the city's biggest annual live theater events. The former showcases eclectic comic, dramatic and musical short plays from around the world, while the latter offers a roster of Shakespeare plays every year in a dramatic tented venue in Vanier Park.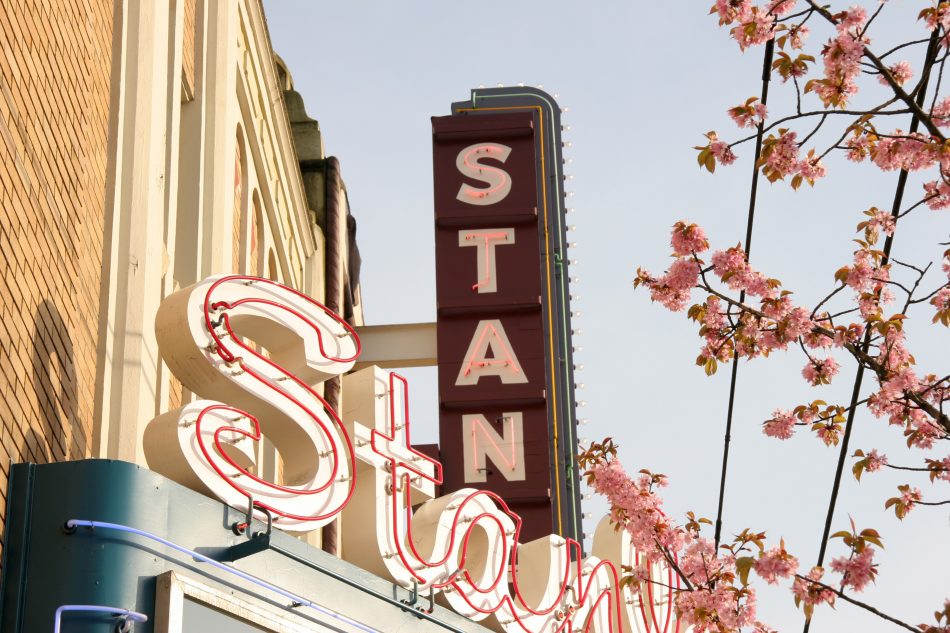 SHOP TILL YOU DROP
Centered on Robson Street Vancouver's main retailing promenade and host to almost all of North America's leading clothing brands. The area's largest department store is the Bay at the intersection of Granville and Georgia Streets. And just a block down Granville, you'll find Holt Renfrew, an all Canadian department store focused on luxe designer brands. From First Nations artworks to smoked salmon and quirky clothing designed by the city's up-and-coming fashionistas, Vancouver has a basket full of tempting and first shopping options for the visitor. And, if it's raining (it's the west coast, it rains approximately 175 days of the year), seek refuge at the city's main shopping mall, Pacific Centre.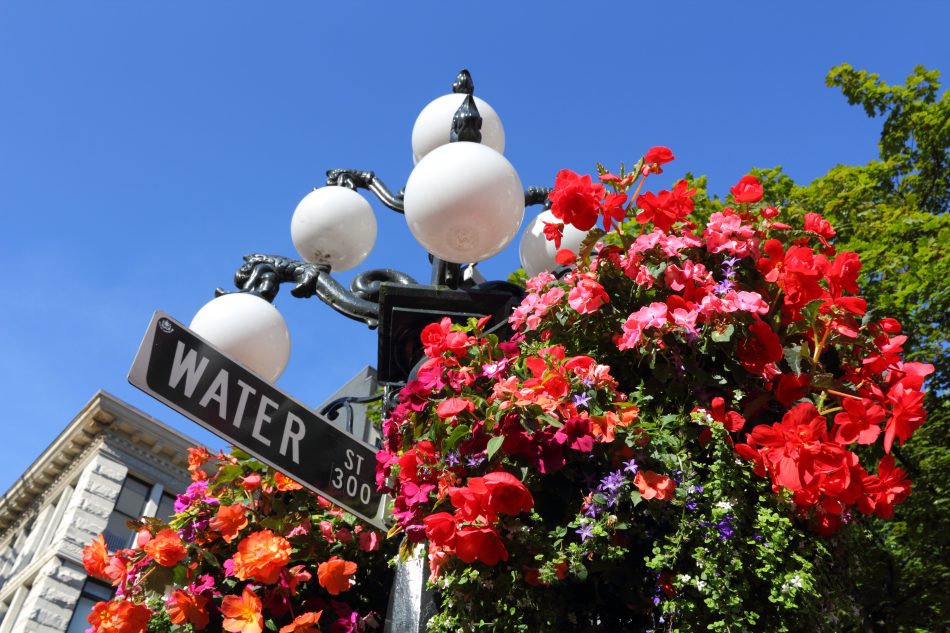 Feature photo courtesy of Michael Nugent via Flickr.
Latest posts by Helen Hatzis
(see all)