HAVE AN ADVENTURE
Cycling
Cycling is perhaps the best way to explore Vancouver, and its moderate climate makes it possible to pedal here year-round. There are around 300 kilometres (186 miles) of dedicated bike routes crisscrossing the region and cyclists can take their bikes for free on SeaBus and SkyTrain services as well as rack-fitted transit buses. Check out the web page for handy resources or pick up a copy of the Metro Vancouver Cycling Map for routes and further information. Popular city routes include the paved 8.8-kilometre (5.5-mile) Stanley Park seawall and the 15-kilometre (9.4-mile) seaside trek from English Bay via False Creek to the University of British Columbia – combine both for a calf-busting day out. Bikes of all sorts – from tandem to mountain – can be rented throughout the city. Companies include Bayshore Bicycles & Rollerblade Rentals, Spokes Bicycle Rentals and ezeeRIDERS Bike & Snowboard Rentals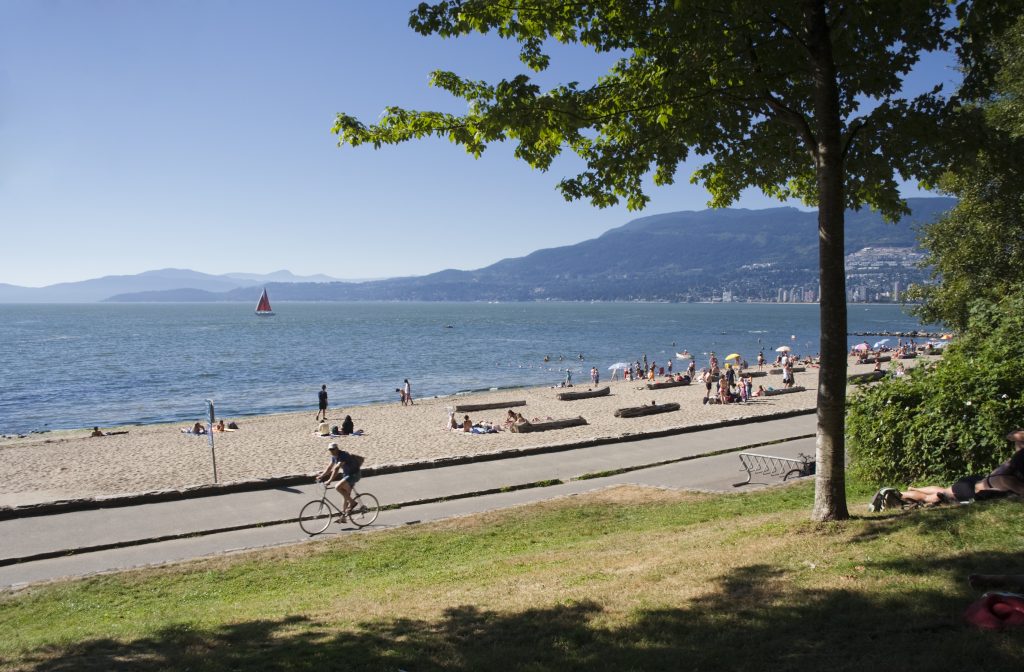 Hiking
Metro Vancouver offers idyllic hiking opportunities. Popular multi-trail trekking spots include:
Stanley Park
UBC's Pacific Spirit Regional Park
North Shore's Lower Seymour Conservation Reserve, complete with 50 kilometres (31 miles) of paved and gravel logging trails that also attract cyclists and inline skaters.
The region's most popular hiking route is the Grouse Grind, a steep 2.9-kilometre (1.8 miles) uphill trek through the forest. It can take up to two hours, but you can relax with a gondola ride back down for $10.
Mountain biking
Not all of the trails carved through the region's rainforest are designed for hikers. Meandering mountain biking tracks have been cut on the backside of ski areas at Grouse Mountain and Cypress Mountain and through the heavily forested woods of Pacific Spirit Park and the Lower Seymour Conservation Reserve. In fact, the North Shore is home to one of Canada's most vibrant mountain bike communities, with trails and clubs across the area.
Rollerblading
The 8.8-kilometre (5.5-mile) Stanley Park seawall is studded with trundling rollerbladers throughout the summer months – it's flat, paved path circles the entire park and offers spectacular mountain, waterfront and forest vistas with plenty of spots to stop and take a breather. More adventurous rollerbladers are often drawn to North Vancouver's Lower Seymour Conservation Reserve, where the towering trees provide a spectacular backdrop for a nature-bound spin. In-line skates (as well as bikes) can be rented at operators including Bayshore Rentals.
Rock Climbing
Ringed by mountains, Vancouver is an ideal destination for rock climbers who don't want to stray too far from the city. Local mountains offer dozens of options for climbers of all levels, while a one-hour drive along the Sea-to-Sky Highway brings you one of Western Canada's most popular climbing destinations. The Squamish Chief is an experienced rock climber's dream with boundless routes to scale on its beautiful granite face. For those less experienced, group and private lessons, indoor climbing walls and guided climbing tours are available around the region.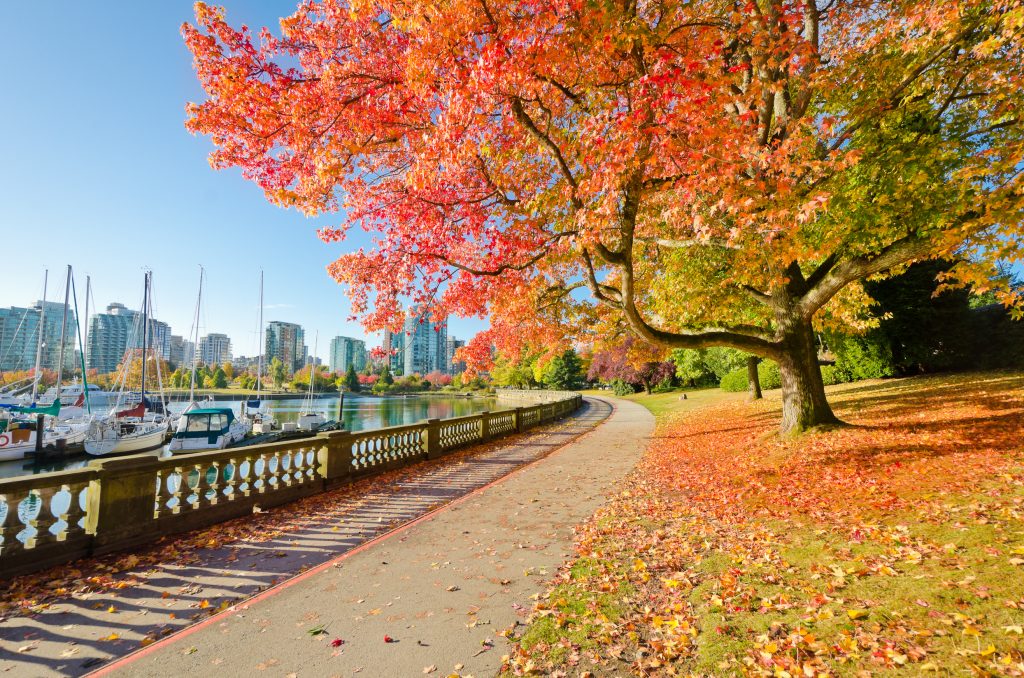 TAKE A DIP
Swimming
The Vancouver Park Board (www.vancouverparks.ca) operates nine indoor pools and seven outdoor pools, as well as employing lifeguards throughout the summer months on the city's main beaches. In the West End, the Vancouver Aquatic Centre features an indoor, Olympic-size pool, weight room, sauna and whirlpool. In the summer, Kitsilano Pool, off Cornwall Avenue, and the Second Beach Pool in Stanley Park offer the joys of swimming outdoors in pools that are popular with families.
Kayaking
Metro Vancouver's two most popular paddling destinations could hardly be more different. The placid waters of False Creek enjoy the urban backdrop of Yaletown's glass towers and the bustling shoreline of Granville Island, while the North Shore's nature-hugging Deep Cove area is the launch point for Indian Arm, a tree-lined, finger‑shaped fjord that bends northwards for 30 kilometres (19 miles) into the heart of the mountains. Connect with local kayak rental and tour operators including Ecomarine Ocean Kayak Centre and Deep Cove Canoe and Kayak Centre for the low-down on each paddle-perfect spot.
Kite Flying
There's no better way to spend a breezy afternoon on the Vancouver waterfront than to bring a kite and hit the currents at Vanier Park. The backdrop for your outdoor activity will be the North Shore mountains.
Scuba
Vancouver's beauty also extends below the ocean's surface. With some of the region's best cold water diving between Vancouver Island and the mainland, you can expect to spot marine species like wolf eels and large Pacific octopus, as well as a brilliant red coral found few other places in the world. Cates Park in Deep Cove and Whytecliff Park near Horseshoe Bay are popular diving sites.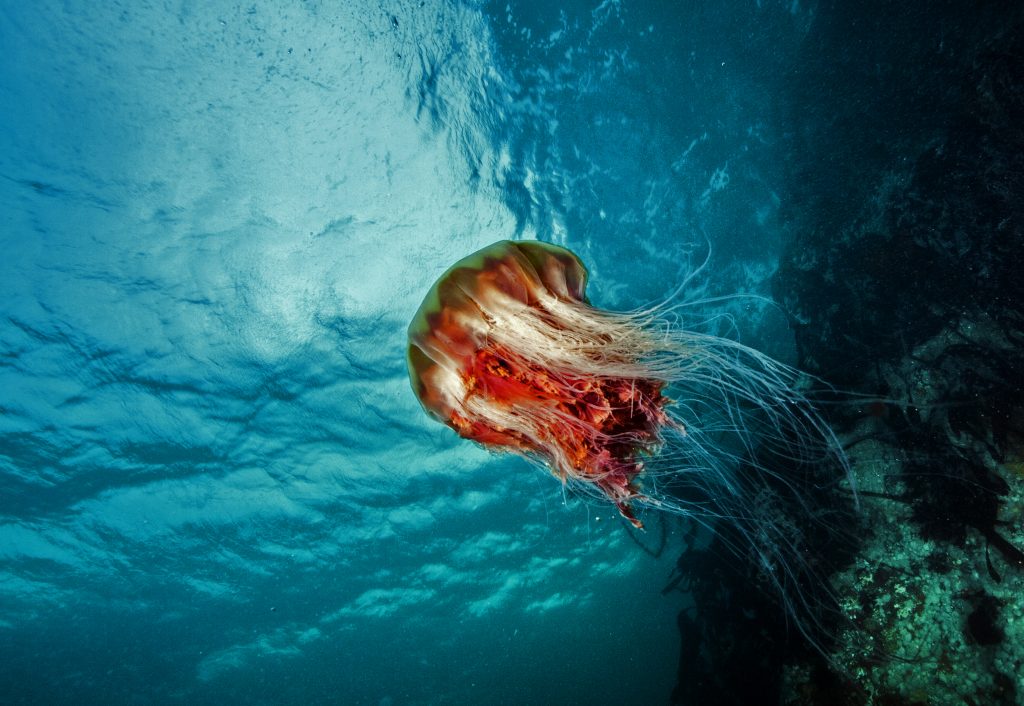 Fishing
It's no surprise that salmon fishing is a big attraction for visiting anglers. Using the latest electronic fish finding equipment to give guests the best chance of a catch, Bites-On Salmon Charters offers fully guided fishing adventures departing from downtown and heading out to English Bay, Howe Sound and the Strait of Georgia. In the spring, the company also offers a spectacular nine-hour charter through the Gulf Islands to fish for Chinook salmon. Other charter companies operating in the region include Sewell's Marina and STS Guiding Service.
Boating
With its spectacular waterfront location, boating around the Vancouver region is a highly popular activity for visitors. Whether it's a sunset dinner cruise around the Stanley Park coastline, a narrated harbour cruise around the busy waterfront, a mini-tour on a tiny ferry around False Creek or a fishing or sightseeing trek aboard a charter, the city is a marine-lovers paradise. Operators include Harbour Cruises, and Accent Cruises while local mini-ferries are run by Aquabus Ferries and False Creek Ferries.
Windsurfing, Kiteboarding & Paddleboarding
Vancouver is popular among the windsurfing fraternity and it's also a great spot to try this activity for the first time. Jericho Beach is a hotspot for those renting equipment and taking beginner lessons. For those who want the challenge of high-wind sailing, Squamish – an hour's drive north of the city – offers some of Canada's best windsurfing conditions. In summer, strong thermal winds blow down the valley and create ideal windsurfing and kiteboarding conditions. The Squamish Windsports Society manages the site and charges a daily user's fee. Adventurous visitors can also rent and take lessons in kiteboarding and paddleboarding.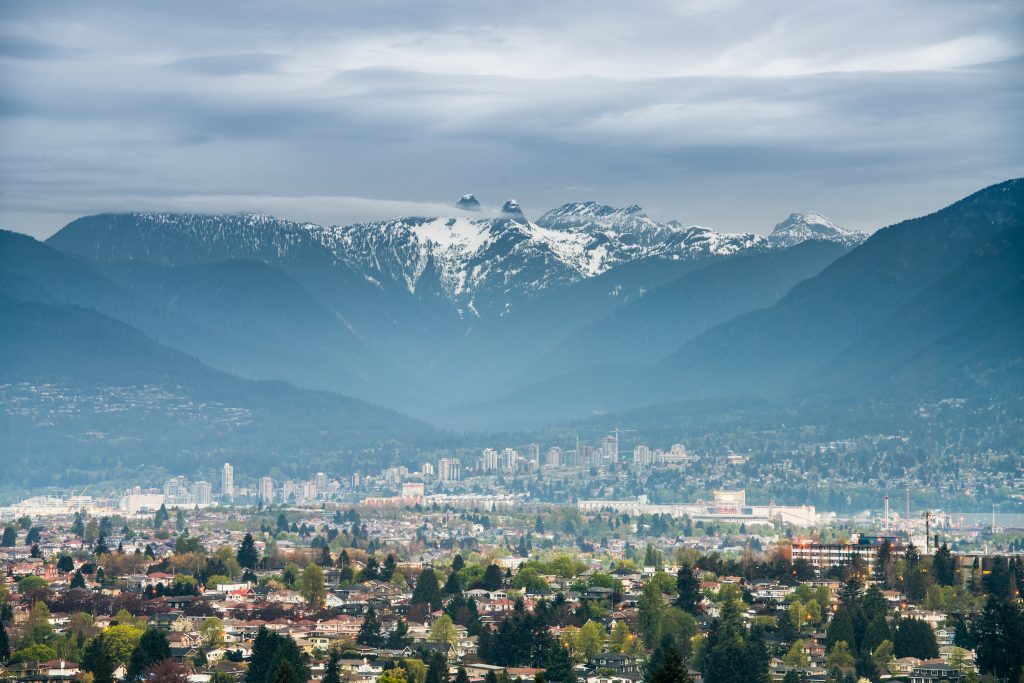 UP, UP AND AWAY
Capilano Suspension Bridge Park
One of Western Canada's top visitor magnets, the 140-metre (460-feet) suspension bridge wobbles 70 metres (230-feet) above the roiling Capilano River Canyon. But although the bridge has been a celebrated attraction since the Victorian era – when crinolined ladies sashayed across its length – the attraction has never rested on its laurels. Treetops Adventure – a series of seven suspended walkways between some of its towering trees – was added in 2004, while in 2011 Cliffwalk was opened. A steel and glass walkway clinging to the side of the steep rock face, it offers a dramatic, eagle-eye view of the rainforest.
Just 20 minutes from downtown and the self-anointed "Peak of Vancouver", Grouse is among the most popular four-season outdoor attractions on the West Coast. Its summit complex includes casual and high-end dining, gift shops and a movie theatre – it's also the access point for a host of activities. In winter, this can mean skiing, snowboarding snowshoeing and ice-skating, while in summer there are alpine meadow hikes and viewings of two orphaned grizzly bears in their expansive enclosure. Recent additions to Grouse include a ziptrek course and the Eye of the Wind turbine viewing tower. This 65-metre (215-foot) working turbine generates electricity and is the only one in the world that has a public viewing pod accessed via an elevator. The highest man-made structure in the Lower Mainland, it offers spectacular clear-day views across the region.
FLOATPLANE
With the largest floatplane network in the world, B.C.'s spectacular surroundings are often best experienced from the air. Regular daily services also connect downtown Vancouver and Victoria's Inner Harbour in around 30 minutes and there are also links to Nanaimo, Whistler and additional communities on Vancouver Island and the southern Gulf Islands. Popular operators include Harbour Air, West Coast Air, SeaAir Seaplanes and Whistler Air. Alternatively, Helijet International offers regular helicopter services between Vancouver and Victoria. The company recently welcomed its two-millionth passenger.
AMUSEMENT PARK
Playland (April to October): the city's long-standing permanent midway – complete with rollercoasters – opens its gates from spring to early fall.
TOUR
Stanley Park Nature Tour
This is Vancouver's must-do walking, hiking and rollerblading trail and is one of the most memorable ways to spend your time in the city. The 8.8-kilometre (5.5-mile) seawall route circles the park and is renowned for its ocean, mountain and forest vistas. It takes around three or four hours on foot and an hour or two by bike, depending on how often you stop to drink in the views.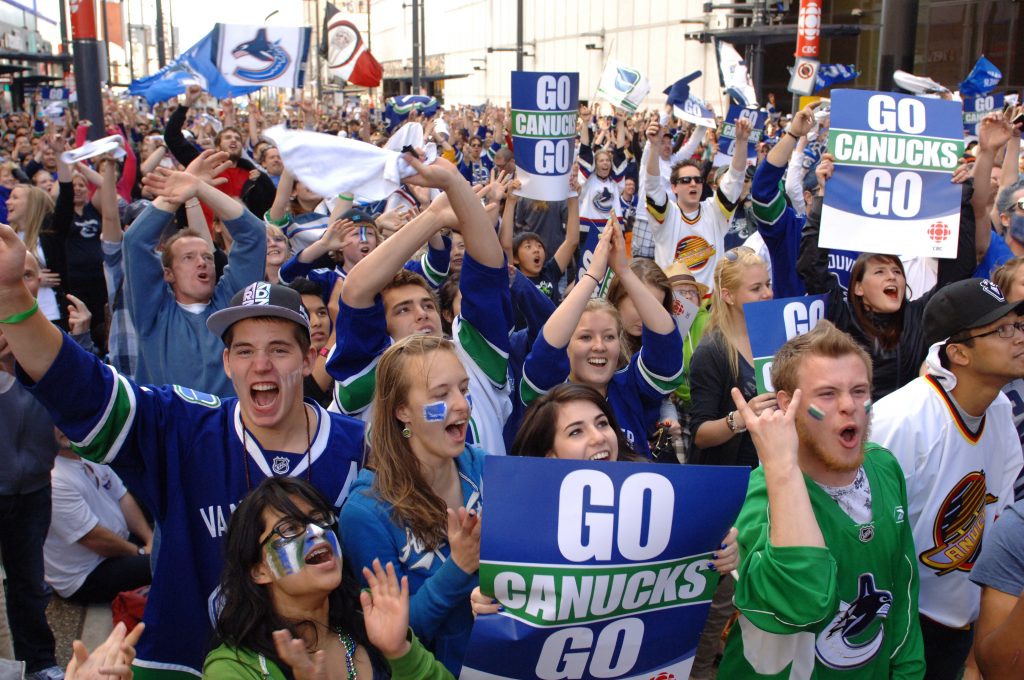 FOR THE SPORTS FAN
WATCH A GAME!
Vancouver Canucks franchise since the mid-70s.
Canadian Football
The BC Lions, who play in the newly refurbished BC Place Stadium, where the Canadian Football League's Grey Cup champions in 2011.
Soccer
The world's most popular game, soccer, is played professionally in the city by the Vancouver Whitecaps, who stepped up to North America's Major League Soccer franchise in 2011, moving their games to BC Place Stadium in the process.
Baseball
Strike, you're out! Baseball is a local tradition thanks to the Vancouver Canadians, the city's short-season, single-A team. Enjoy a spirited Canadians game from June through September at historic Nat Bailey Stadium – it's a favourite way for Vancouverites to spend a lazy summer afternoon.
NIGHTLIFE
BIG NIGHT OUT
Vancouver is home to some of Western Canada's hottest clubs and live music venues. For listings, pick up a copy of the free Georgia Straight city weekly, visit this site or just head straight to these recommended nightlife neighbourhoods.
GRANVILLE STREET ENTERTAINMENT DISTRICT
In B.C.'s long-established nightlife capital, expect crowds of revellers, lots of twinkling neon and plenty of mainstream clubs and bars. Check out Ceili's Irish Pub & Restaurant; Ginger Sixty Two; the Roxy; and Republic. The Granville Strip is also home to two of the city's beloved live music venues, the indie-inspired Commodore Ballroom and the blues-loving Yale.
GASTOWN
Luring a heady mix of hipsters and bar-hoppers to its historic brick-paved streets, the nightlife hotspots in Gastown include Post Modern Dance Bar for a pumping nightclub vibe; the Lamplighter for live music and late-night dance floor shenanigans; and the Blarney Stone for a live Irish band party vibe. This is also one of the city's leading pub districts, with boozy favorites like Irish Heather and Steamworks.
YALETOWN
Colonizing the historic loft buildings and refurbished rail warehouses of Vancouver's "little soho" area, Yaletown is a sophisticated nightlife option, with club hotspots like Bar None; the swanky bar of the Opus Hotel; and the intimate Afterglow bar. Also check out the beautiful people at George Lounge or join the microbrew beer crowd at the ever-popular Yaletown Brewing Company.
MAIN STREET
There are two key scenes on this major East Vancouver thoroughfare: the welcoming, hipster-loving neighborhood bars in Mount Pleasant and the newly-emerging cool scene in and around the Chinatown end of Main, where hotspots include the beer-tastic London Pub, cocktail-hugging Keefer Bar and the party-loving Fortune Sound Club.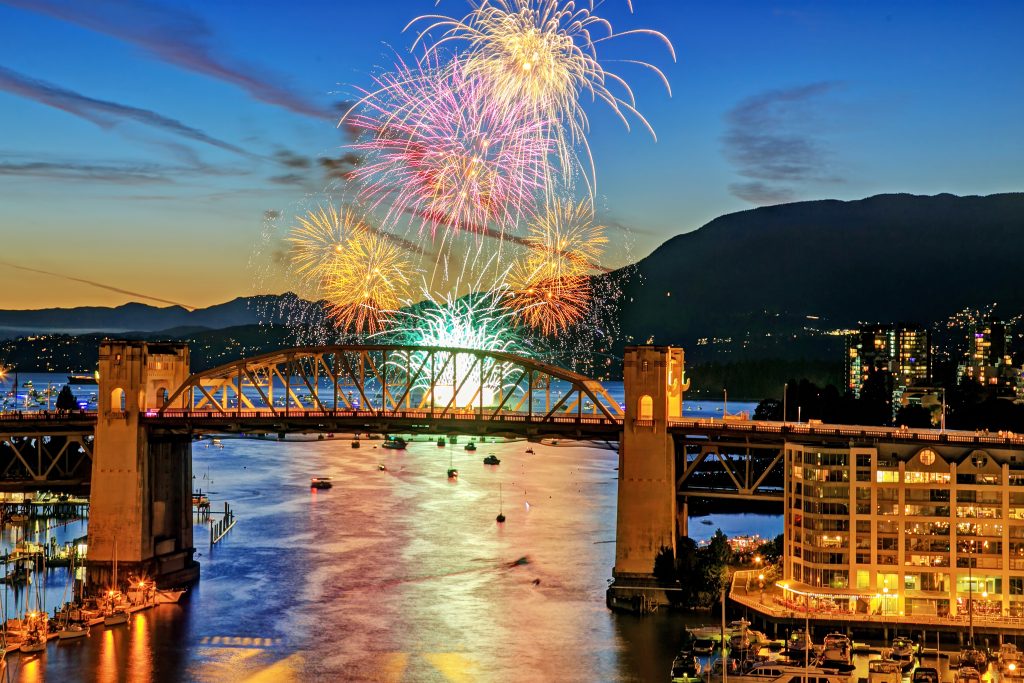 FESTIVALS
Music
Performance
Film
Literary

Summer Specials
Garden
Feature image courtesy of Harshil Shah via Flickr.
Latest posts by Helen Hatzis
(see all)