Campers! Aside from staying in the usual camping shelter – a tent, have you tried a covered wagon?
The Conestoga Wagons at the Horse Cave KOA are now renting covered wagons. If you've ever been intrigued by the subterranean world, plan a stay at Horse Cave KOA. It lies in the heart of one of the most significant cave regions on the planet. Beneath the area's rumpled hills, eons of dripping and flowing waters have worn through the limestone bedrock, creating a maze of underground rooms, rivers and sinkholes. [1]
Nearby Mammoth Cave National Park preserves the world's largest known cave system. If you're up for an adventure, try the belly-crawling six-hour Wild Cave Tour.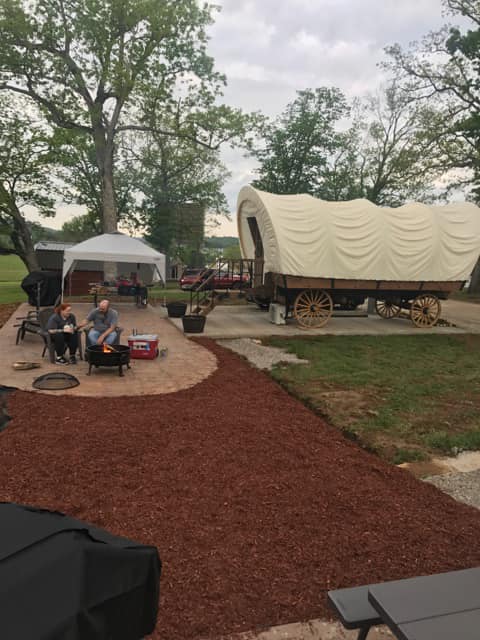 Amenities
The set up is quite cosy and furnished in a rustic style. Each wagon has heating and air conditioning, a bed, a bunk bed, a small table and chair and other features that will make your stay very comfortable.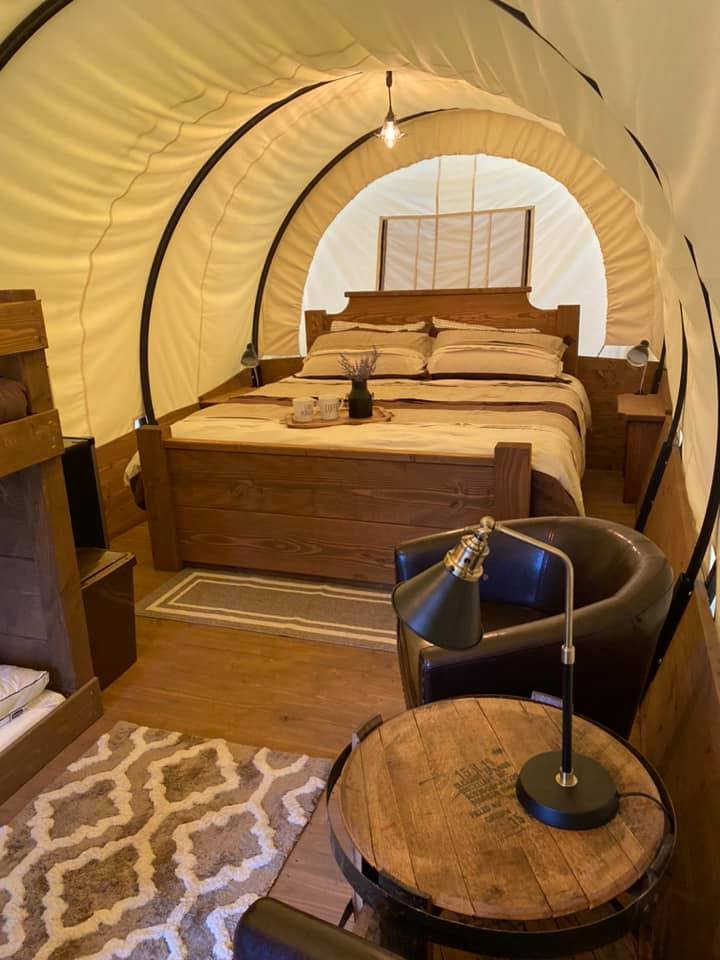 And all campers have access to which include hot showers and laundry facilities. Camping Cabins, shady Pull-Thru RV Sites, tent sites, a swimming pool, jump pillow, free fishing and a playground for kids, dog park, mini-golf, and more. It's located close to Hidden River Cave and other fun destinations.
No matter how you wish to camp, you can find a comfortable and convenient space in Horse Cave. The small cabins is an excellent and fun option for those who do not wish to fuss with all that camping gear.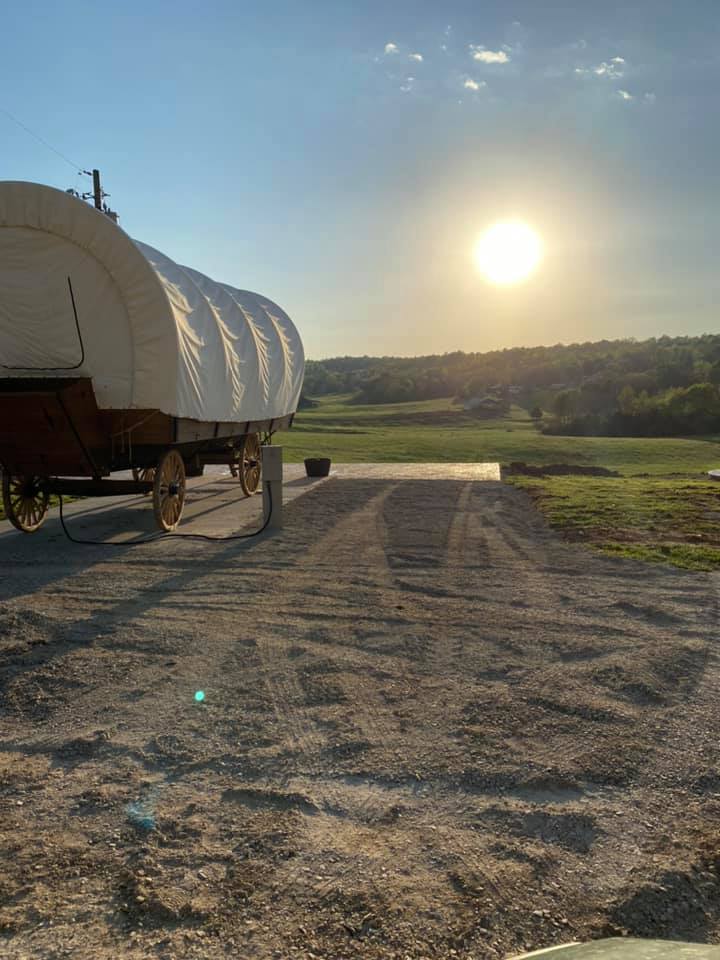 The required minimum stay is two nights. The rate is approximately $150/night plus taxes. If you have more questions about the details of the wagons, you can call the campground at 270-786-2819 or visit their website.
If you want to explore more experience like this – such as staying in a wine barrel – click here.
Travel responsibly taking only memories and leaving a near to zero carbon footprint. We are all visitors on this beautiful planet of ours. Let's treat it and all inhabitants with love and respect!
Latest posts by Helen Hatzis
(see all)