You've probably heard of Hong Kong's largest and most dominant Islands, Hong Kong and Kowloon, but what about the other 261? Take a journey out of the hustle and bustle of the city's urbanscape and into the lush mountain ranges to find some of South East Asia's most picturesque hiking trails.
1. Lantau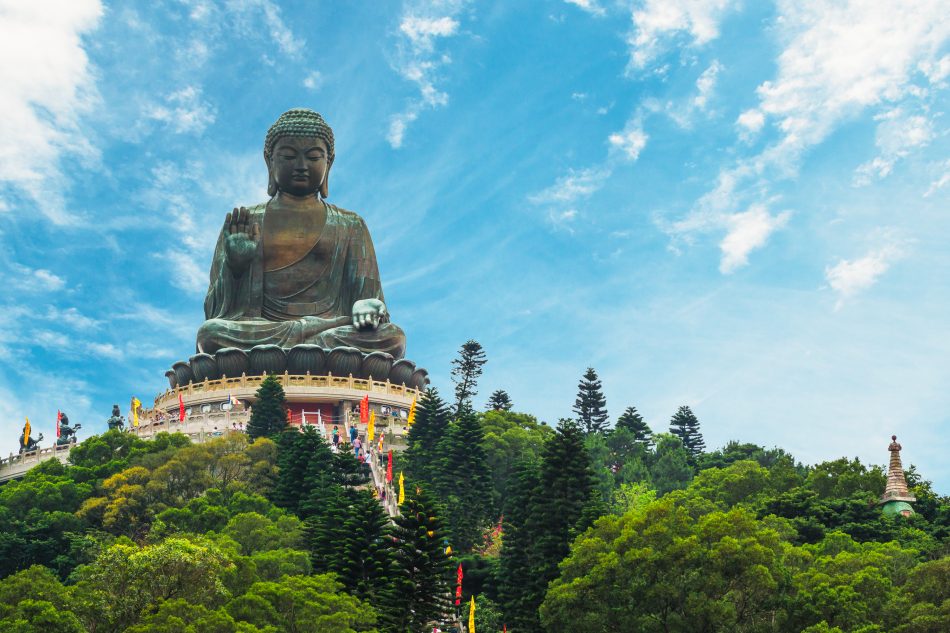 There are several different ways to do the Lantau hike. Each demands varied levels of skill and stamina. For the full experience, start in Discovery Bay with the steep, yet visually rewarding climb up the Tiger Head Mountain. On your way up, be sure to stop at both the rock pools and the stunning lookout point pagoda. When reaching the summit of your first climb, a reservoir offers a clean and fresh place to cool off! From there you may choose to take several different routes, each showcasing its own unique beauty. Whether your end point is Cheung Sha, Mui Wo, Po Lin Monastery (home to the Tian Tan Buddha, the world's tallest bronze, seated, outdoor Buddha), or the sandy beaches of Pui O, the journey is sure to impress!
Should you decide to end your trip in Cheung Sha, make some extra time to stop for dinner. Watch the sun set at The Stoep, a charming beachside Meditteranean restaurant. But don't be alarmed if your meal is interrupted by the gentle brush of an animal against your legs; the beach is home to dozens of friendly feral dogs.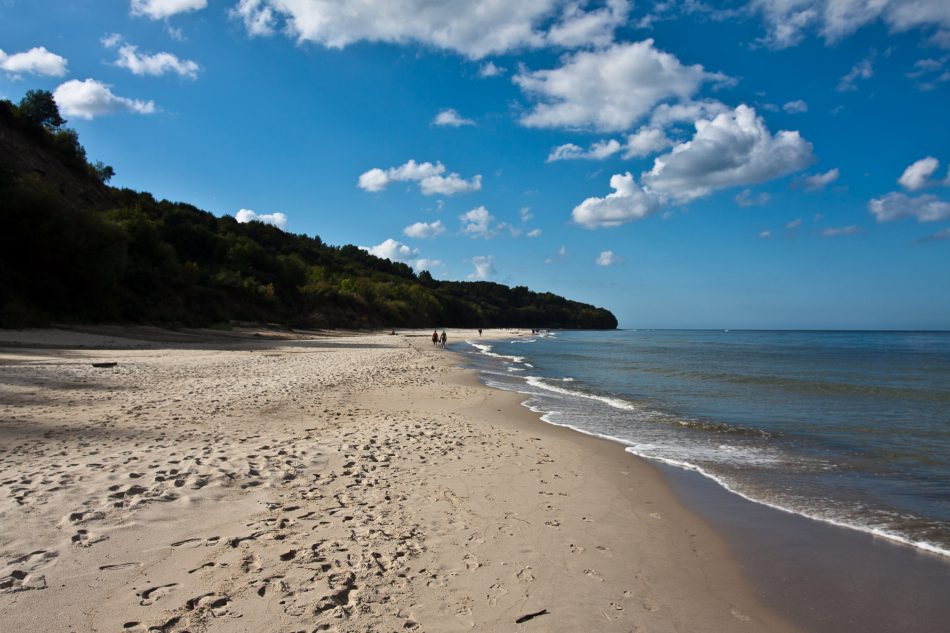 2. Kam Shan Country Park
Kam Shan's trail is reserved for only the most adventurous of hikers! Nestled just moments away from the chaotic Tsuen Wan town center, the trail is home to approximately two thousand wild macaque monkeys. These monkey's make up a non-native community that has expanded in population since the 1920s. Depending on the season in which you find yourself here, expect the animals to exhibit varying degrees of aggression. For the majority of the year, however, their behavior is docile, playful, and harmless. The hike through Kam Shan Country Park comes as an intermediate one. Aside from dodging wild monkeys, the trail nestles along diverse mountain ranges, a stunning human-made waterfall, crystal clear reservoirs, and a wide variety of exotic flora.
3. Wilson Trail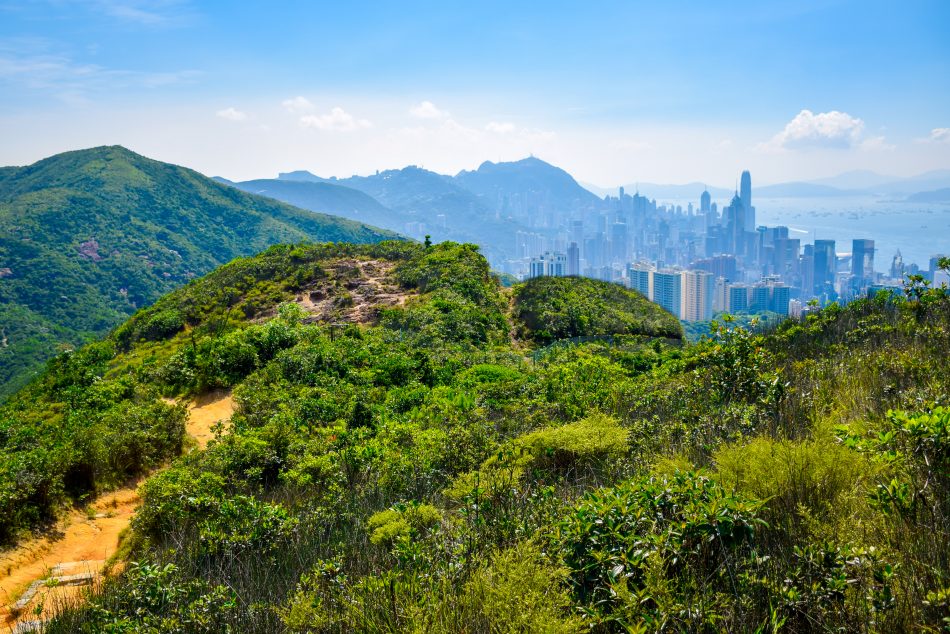 Stanley Market, Hong Kong's most popular shopping destination amongst tourists also includes a stimulating hike to reach it. Beginning in Central, take a tour through Repulse Bay (notoriously one of the city's most beautiful white sand beaches), Tai Tam Tau, Tung Tau Wan, and Tai Tam Bay. While being one of Hong Kong's more challenging trails (showcasing a particularly grueling expedition up the "Thousand Steps"), the views absorbed along the way will be motivation enough to keep you going! The clash of modern and ancient architecture in Repulse Bay, as well as the reservoirs teeming with wildlife, fields of violet flowers and fresh berries, are just a few of the highlights this trail offers. As a bonus, the hike's finale leaves you at Stanley's beautiful beach, surrounded by abundant shopping, vibrant nightlife, and a plethora of delicious dinner options.
4. Silvermine Waterfall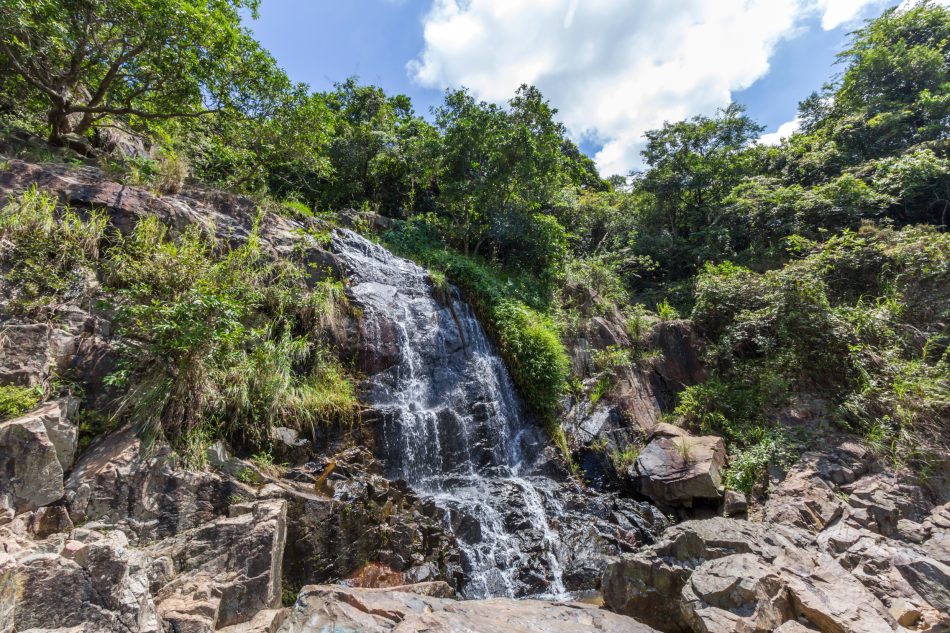 Finding Silvermine Waterfall first requires a brief ferry ride off of Hong Kong Island (a ship easily caught from the piers located in Central). The destination is an island by the name of Mui Wo. The island itself is quaint and humble, presenting a starkly different way of life to that of the downtown core. There are no cars on the island, nor any organized transportation systems. Most locals own bikes or simply travel on foot. While a little over an hour each way, the hike is not extraordinarily challenging, remaining relatively flat throughout. When you begin to hear rushing water, veer to the west about fifty meters off of the trail. Embedded in the dense brush, behold this breathtaking, hidden waterfall with depths deep enough to jump right off of the top and into its pool.
Insider tip: Not for arachnophobes. The area provides an ideal habitat for Hong Kong's Giant Orb Weaver spiders, a harmless species who blanket the trees above. While they may not cause humans any harm, if looks could kill, these guys would be deadly! The species is commonly known for their sheer size and appetite for small birds.
5. Dragon's Back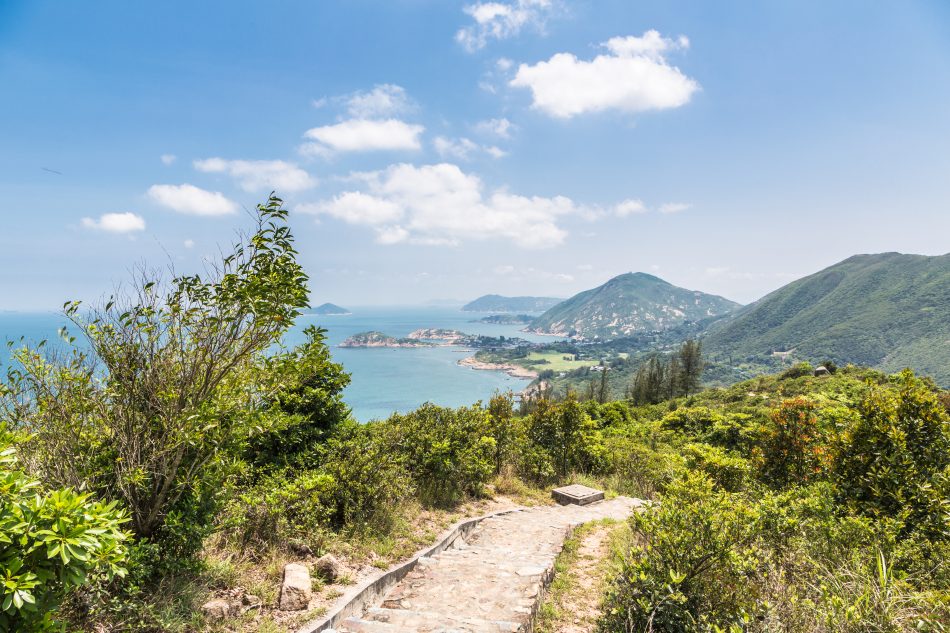 Dragon's Back sits between Hong Kong's Wan Cham region and Shek O Peak. The trail, named after its winding mountaintop course, resembles a spiny, ridged back of a dragon. Greeting you at the entrance is a succulent tree tunnel to guide you onwards, along with a densely vegetated forest floor. Interlocked tree roots decorate the forest, surrounded by towering bamboo groves. After a short ascent through the trees, Dragon's Back very quickly begins to show off its splendor, offering stunning views over Shek O Beach and Peninsula.
Latest posts by Helen Hatzis
(see all)