Tom Jobim was one of Brazil's most famous artists. He is known for his bossa nova songs such as "Girl from Ipanema" and "Samba do aviã,o" which helped make Rio de Janeiro world famous.
In addition to being a composer, Jobim worked as a pianist, singer, and guitarist. He was born in Tijuca and died at 67 years old in New York on December 8, 1994.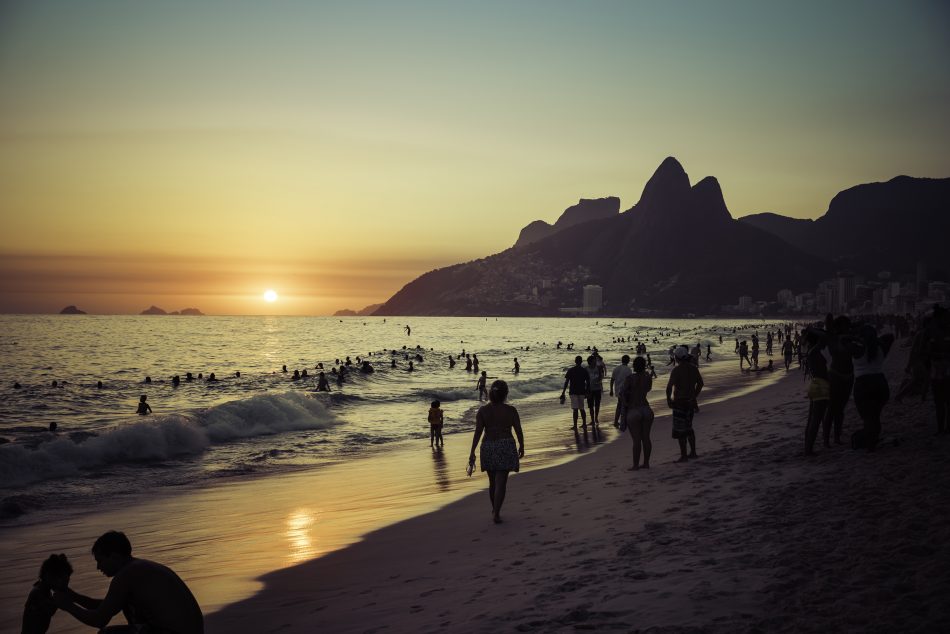 Imagine summer 1962: Rio de Janeiro, at the Veloso Bar, a block from the beach in Ipanema. Two friends: the composer Antonio Carlos Jobim and the poet Vinícius de Moraes, drink Brahma beer and muse about their latest song collaboration.
The duo favors the place for the good brew and the even better people-watching opportunities. Eighteen-year-old Heloisa (Helô) Eneida Menezes Pais Pinto is a native of Rio. She's tall and tan, with emerald green eyes and long, dark wavy hair. They've seen her passing by as she's heading to the beach. She has a way of walking that de Moraes calls "sheer poetry."
Legend has it that Jobim and de Moraes were so inspired they wrote a song for her right on the bar napkins.
While Astrud Gilberto's version of the song is perhaps the best known, the tune was covered an estimated 150 times. Madonna and Amy Winehouse are among those who have covers of the song. But Pinto says her favorite version of the song is the one by Frank Sinatra.
"The Girl From Ipanema" went on to become the second-most recorded popular song in history, behind "Yesterday." Covered countless times by celebrities and locals, it's become the ultimate cliché of elevator music as a result.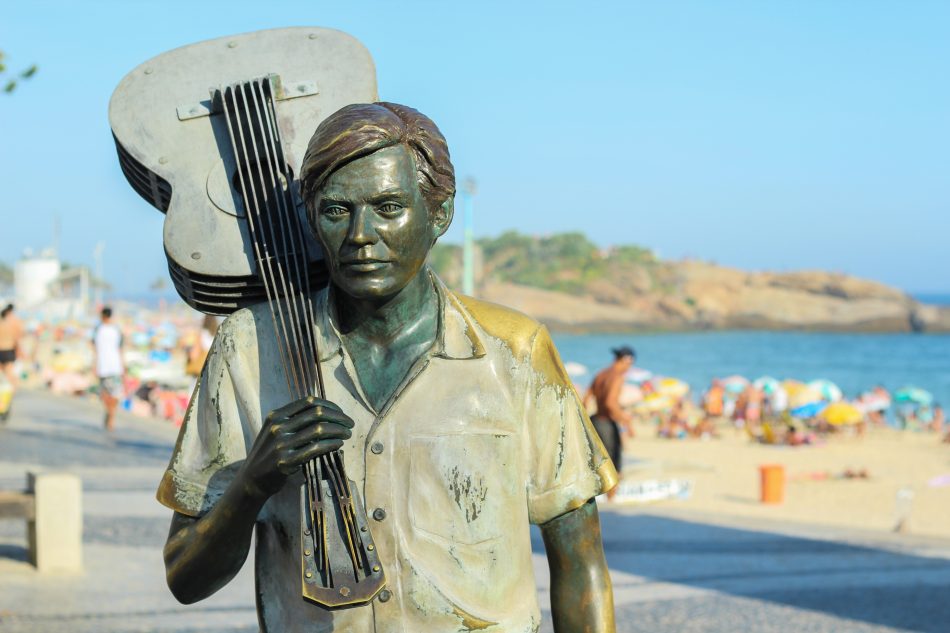 A statue in honor of the creator of the "Girl from Ipanema" stands on the shore at Arpoador beach, one of the artist's favorites spots.
You can listen to the original version of the song in Portuguese here or browse the English lyrics version here.
SaveSave
SaveSave
Latest posts by Helen Hatzis
(see all)