Children are the future, and it's amazing what they have already been able to accomplish all over the world. These five incredibly inspiring young kids have been able to make a huge impact on many lives through their caring hearts and ambitious goals.
Philippines
Ken Amante, 9
The Happy Animals Club is a non-profit, no-kill animal shelter in the Philippines, started by Ken Amante, age 9. Ken is an animal lover and often feeds the stray dogs around him. Because of his love for animals, he dreamed of opening up an animal shelter to take care of all the homeless dogs around him. He knew that opening a haven was a lot of work for a 9-year-old and he would need a lot of money that he didn't have.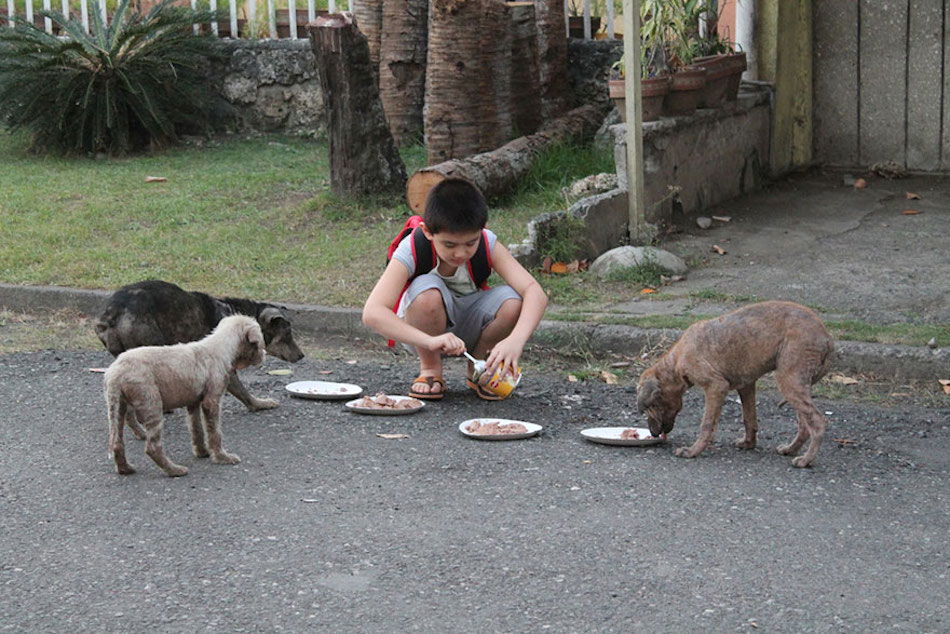 But Ken didn't give up. In 2014, photos of Ken feeding the stray dogs went viral, and thanks to supporters from around the world he was able to raise enough money to open up the Happy Animals Club. The shelter takes in and cares for all kinds of animals who have experienced all sorts of neglect and medical issues. Ken's story is one of perseverance and compassion and continues to inspire many.
China
Zhan Haite, 15
Zhan Haite is a children's rights activist in China. She fights for fair education opportunities and strives to change the country's household registration policy. Due to the same unfair policy, she was denied the right to attend high school in Shanghai, where she lived and attended primary and middle school. This was due to "hukou" (china's household registration system). This system allows China to deny her the right to study in Shanghai because her family migrated from a rural town. There are very little opportunities in rural towns. Thus, she and her family organized a protest in front of the Shanghai Bureau of Education. As a family, they have faced many consequences for their actions, but Zhan continues to stand up for what she believes is right, and fights to change things for children all over China.
Canada
Hannah Taylor, 8
Hannah Taylor started the Ladybug Foundation when she was only 8 years old. When Hannah saw a homeless man searching for food in the garbage, she was overwhelmed with emotion. It was difficult for her to understand how life could be so unfair to certain people, and she wanted to help as much as she could. As a result, she started the Ladybug Foundation. Since 2004, the foundation has raised around 4 million dollars for homeless people and those living in poverty in Canada. She also started the Ladybug Education Foundation. The organization is meant to help teach young kids in school how they can make a difference themselves.
Costa Rica
Janine Licare and Aislin Livingstone, 9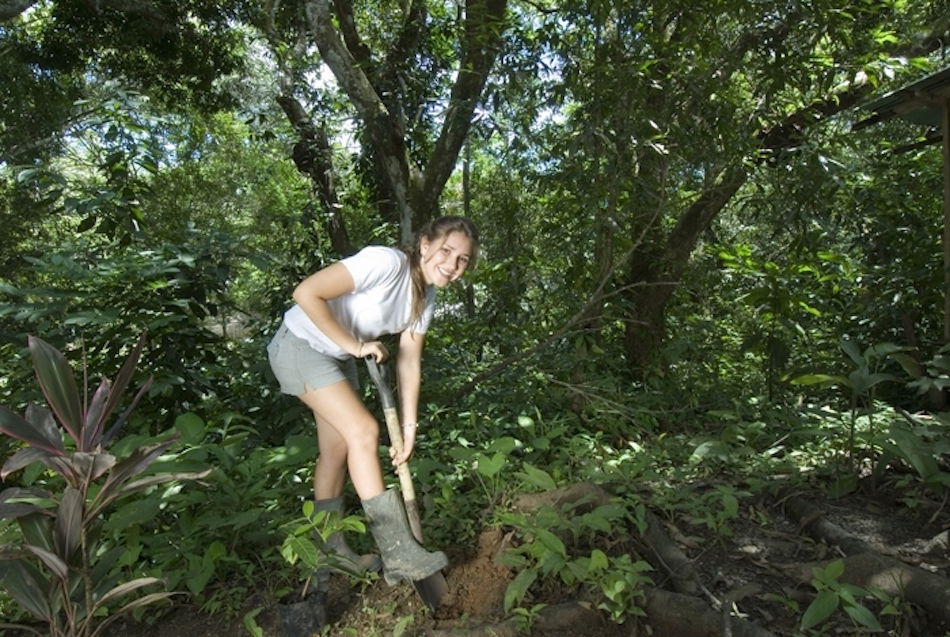 Janine Licare and Aislin Livingstone began "Kids Saving The Rainforest" in 1999 in Manuel Antonio, Costa Rica. When the girls noticed the negative changes happening to the rainforest they knew something had to be done to stop it. Because of this, they wanted to do something to save the rainforest as well as the animals that were losing their homes. Their goal is to better educate people about the importance of rainforests and their residing wildlife. Since they started Kids Saving The Rainforest at age 9, they have been able to make a huge difference. They now have many volunteers for the foundation all over the world in schools and children's organizations.
USA
Austin Gutwein, 9
Austin Gutwein started a foundation called Hoops of Hope at age 9. After learning about children around the world who had lost their parents to AIDS, Austin knew he wanted to help. He combined his love of basketball and his passion for helping others in 2004. He shot free throws on World AIDS Day and was able to raise almost $3000 for orphaned children who had lost their parents to the disease. Hoops of Hope is now the largest free throw marathon in the world and participants have raised almost $4 million dollars. Due to his kind heart and ambition, Austin has been able to accomplish so much for those in need. The stories of Austin and the other children are truly inspiring.
SaveSave
SaveSave
SaveSave
SaveSave
Latest posts by Helen Hatzis
(see all)