Monet's garden and home located in the commune of Giverny, France, is an adorable place of peace and tranquility. Claude Monet noticed Giverny while staring out of a train window and decided that this had to be his place of inspiration. He then went on to create some of the greatest works of art in this world while residing in this tiny town.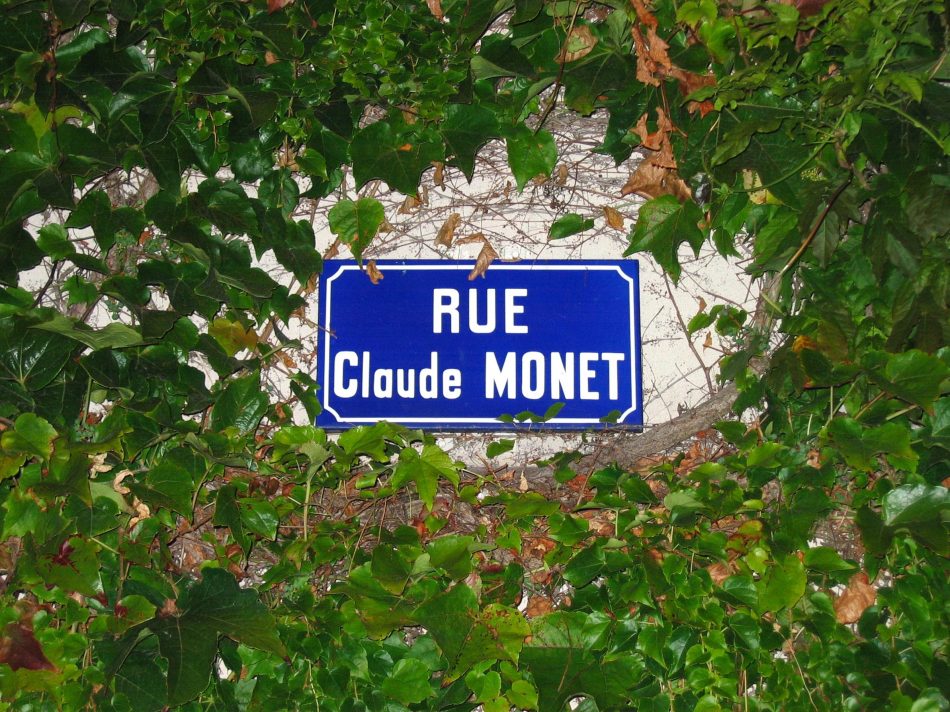 Getting to Giverny
Coming from the metro of Paris, Giverny is extremely accessible. The train ride is just over an hour. Once you arrive at the train station, you hop on a little bus that takes you to the wee town of Giverny and right to Monet's garden. The ticket you purchase to take the mini-bus will also be valid for a trip back to the train station.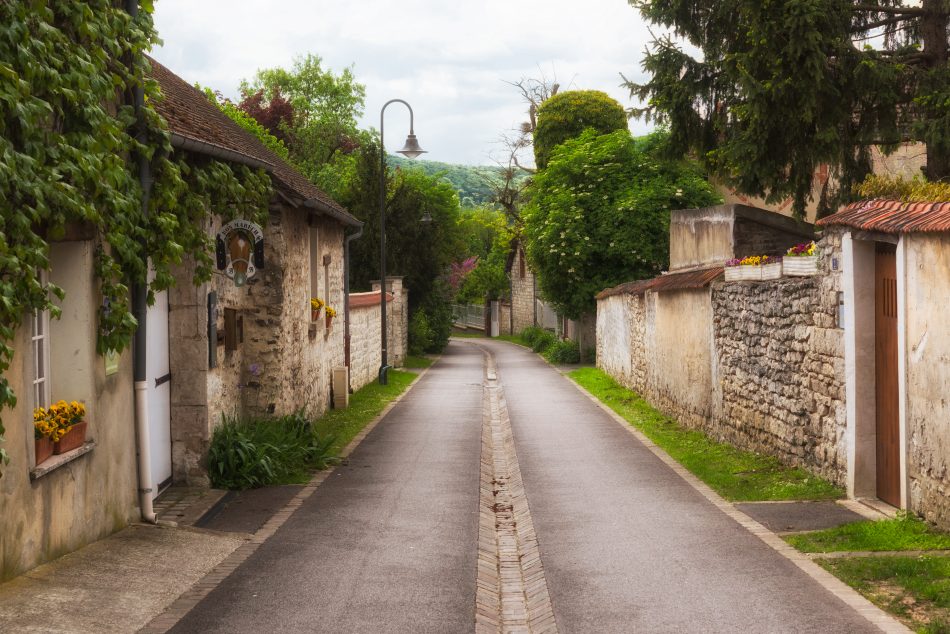 The Home
A charming house full of Monet's actual belongings fills every room. The creaky floors and crumbling wallpaper give me a sense of how long ago this artist created and yet his masterpieces are still so relevant. From his office to his dining room, the intricate artistry pops out in everything. One room is entirely yellow from the walls to the drapes to the decor. It feels like you're entering the mind of Monet with every step. It's lovely to see his appreciation for colors overflowing into the way he lived while strolling through his very own home.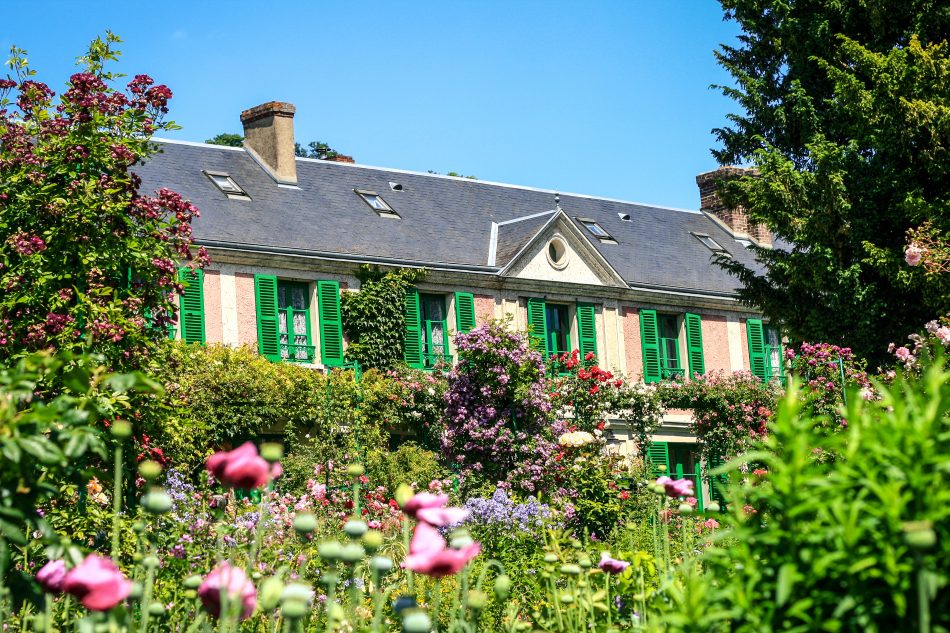 The Garden
Now, for the ultimate experience: the garden. This garden may be the largest garden I've ever seen and probably will ever see. Seriously, it never stops. Once you exit the house, several paths lead you to the same destination which is the water garden. In front of Monet's house is a large garden with several different kinds of beautiful flowers blooming and soaking in the sun. Through a path, I walked towards a sign that pointed to the water garden, where Monet painted his most famous Japanese Bridge painting. Walking through a cool underground tunnel, we emerged to another magical land of flowers and beauty.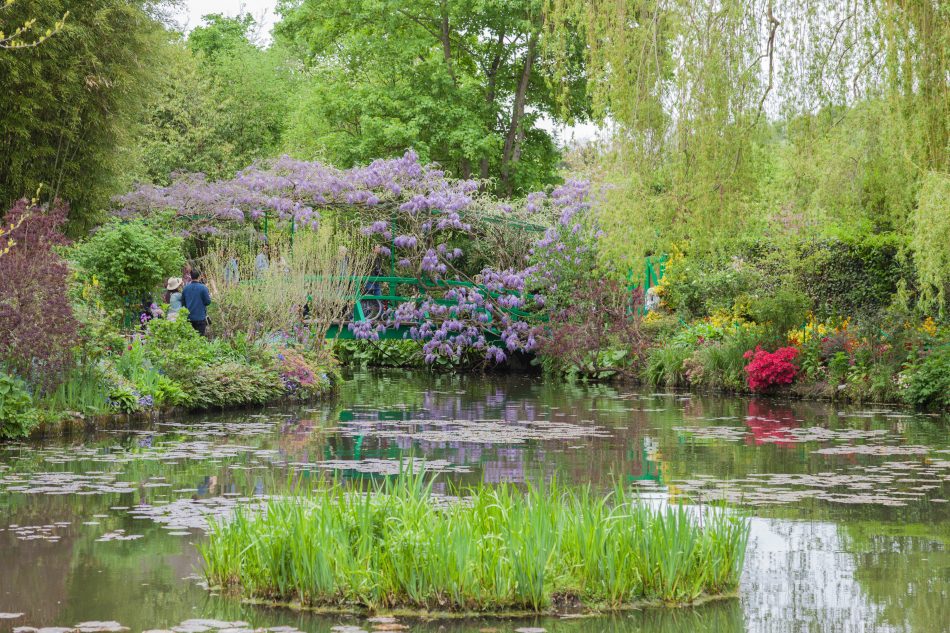 It's now the time especially to relax and appreciate what's around you. The nooks and crannies of the garden are never ending, and there is so much to discover. You can also stand on the exact spot where Monet painted his most famous masterpiece.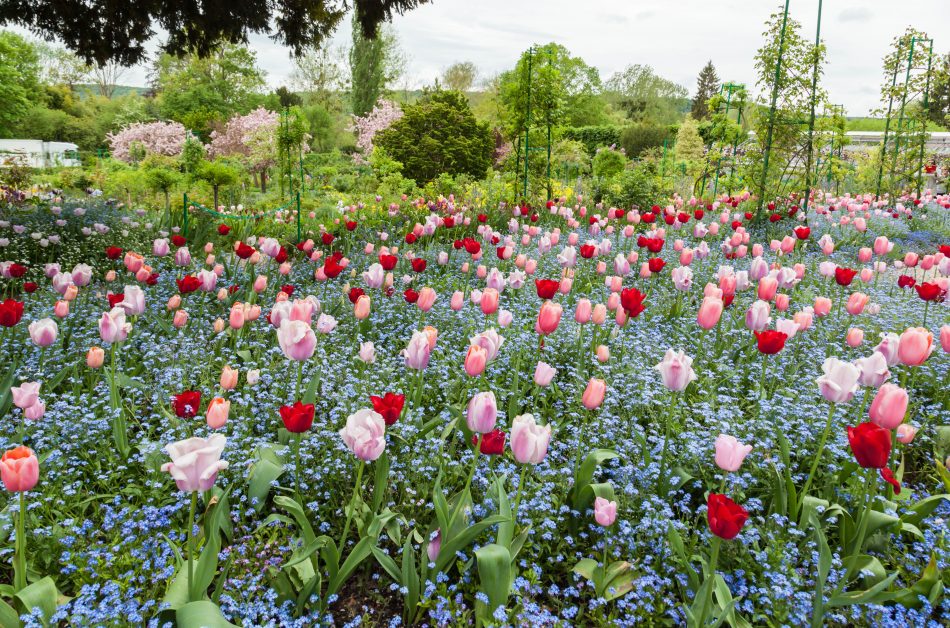 Once you've had your fill of flowers and Japanese bridges, you can head back out through the cool tunnel again. This place makes for a calming and lovely day trip where everyone will leave happy. It might even inspire you to create something beautiful yourself!
Latest posts by Helen Hatzis
(see all)