Nicaragua is an up-and-coming destination, part tropical paradise, and part surfers haven. You absolutely need to visit at least once (and ideally many times more!)
The largest of the Central American countries, Nicaragua sits between the Pacific Ocean and the Caribbean Sea, with Honduras and Costa Rica as its neighbors. Although Costa Rica has been the most popular travel destination in Central America for some time, Nicaragua offers similar beautiful beaches and a large primary growth rainforest at a lesser cost.
The people are friendly, the weather is perfect during the dry season, and the food is fresh and delicious. The most popular time to visit is during the summer, from December to April. There is such an abundance of activity and culture you'll want to stay for more than just a few days.
Coastal Town of San Juan Del Sur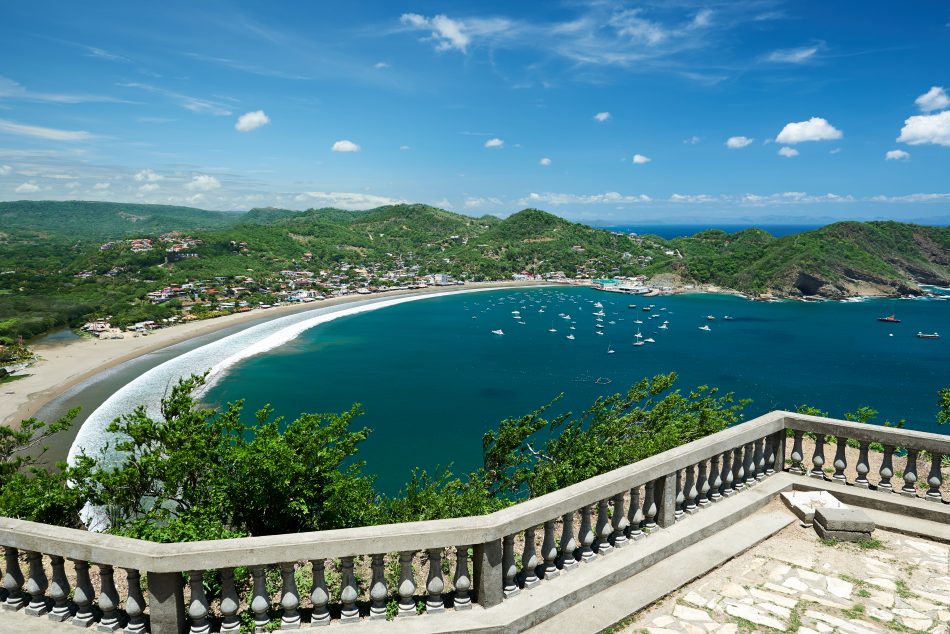 With close to 600 miles of coastline, there's no shortage of sandy beaches or quaint surf towns. The most popular destination for sea lovers is San Juan Del Sur, an important lifestyle destination in Nicaragua.
The beach town's brightly-coloured houses and red tin rooftops add an element of charm that you simply won't find in ritzy high-end resorts. These smaller vacation rentals allow you to stay within budget and, at the same time, offer a local experience. The exquisite views of the bright blue ocean and mountainous coastline cannot be matched. The place is beautiful, and the food is delicious! Especially if you enjoy fresh seafood caught daily directly offshore!
Food
For breakfast and lunch, you can typically expect a spread of mixed fruits, rice and beans, and eggs. Add a combination of salsas, sauces, tortillas and sour cream for an even more rewarding flavour!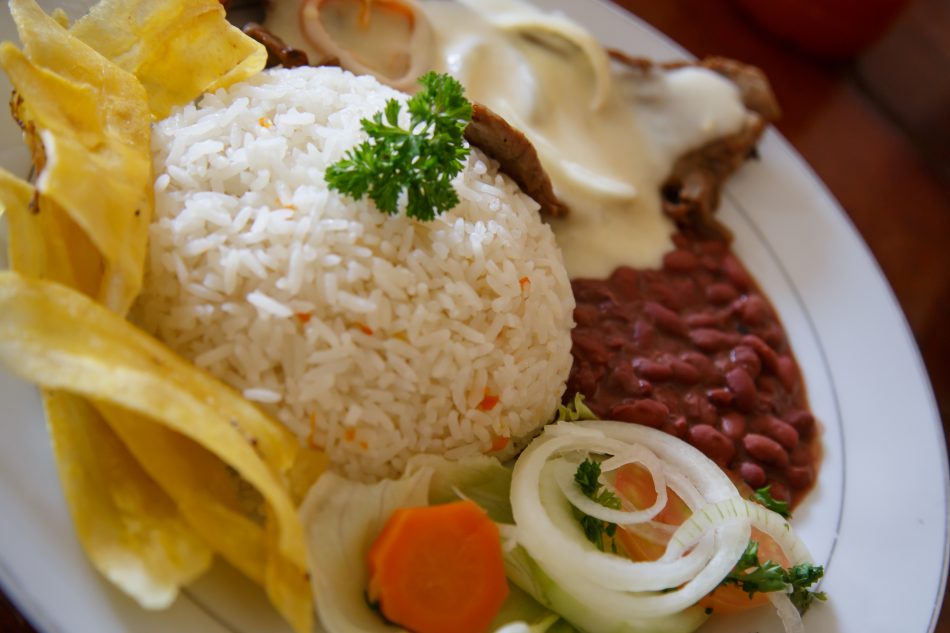 La Lancha is a cute and cosy spot minutes from the beach that offers fresh lobster at a great price. The ceviche here is also a treat! For a beautiful beachfront meal with a view, check out Henrys Iguana Beach Bar and Restaurant. This giant tiki bar offers everything from omelettes to burgers and fries and is the perfect location to catch the breathtaking sunset. The rum scene is huge in Nicaragua, but their local beer (Tona or Victoria) proves equally tasty and thirst-quenching.
Rise Up Surf
There are many options if you are looking for a beach scene that is a little more secluded. However, San Juan Del Sur is a perfect (albeit crowded) spot to mingle with Nicaraguan locals and tourists and, of course, to hit the waves in a surfing adventure.
If you are interested in discovering an area off the beaten path locale, check out Rise Up Surf Nicaragua. This surf camp sits on top of a cliff in Aposentillo, a coastal town a few hours north of the bustling San Juan Del Sur. Available for all surfing levels, a week at this resort offers a rare and unique experience. Its private and exclusive nature gives off a luxurious feel. To add to the exclusiveness, the staff provides a loose schedule which they cater to each guest.
A holiday at Rise Up Surf is all-inclusive and will cost you less than $2000 with a flight. Their package offers transportation to and from the airport and accommodations. It also includes multiple surf lessons per day for beginners from experienced ISA-certified instructors. In terms of eats, all meals are prepared by the head chef (all locally grown, seasonal and healthy). Yoga and other day trips and activities are also provided.
The rustic guest house sleeps up to 20, so this camp is ideal for a group of friends or a semi-private, intimate experience. In between surfing and activities, hang out by the pool and soak in the spectacular view of the coast.
The outdoor kitchen fridge is always stocked with drinks and snacks. Plus, all the meals are served at a long wooden table under the huge bamboo roof outside. If you wake up before 5 AM, head around to the beach next door to catch a glimpse of some of the best surfers in the world (locals and foreigners) riding the morning waves.
Vibrant Cities and Active Volcanoes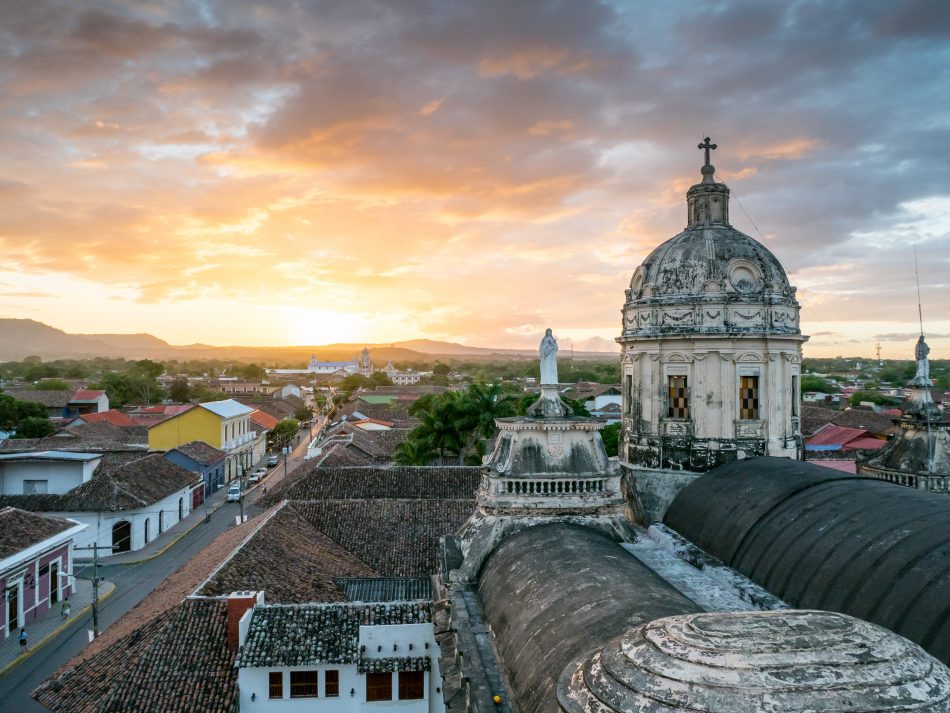 In addition to beach activities, take some time and travel inland to some of the major cities in Nicaragua, and don't miss out on the many surrounding volcanoes.
Cities
Leon is the second largest city in the country after Managua, the capital. It is known as the Land of Volcanoes due to its eight surrounding cones.  Leon is one of the most impressive colonial cities countrywide, showcasing a number of colourful historical buildings and stunning colonial architecture.
While you're there, visit the Church of La Recoleccion, a beautiful yellow Mexican baroque-style structure built in 1786.  Then, head over to the Cathedral Basilica of Leon, the largest cathedral in Central America, which is located in the main square.
Leon also has an abundance of little restaurants, cafes, and a huge central market with fresh produce and other delicious treats for you to discover.
Volcanoes
There are eight volcanoes surrounding Leon. Cerro Negro is the most popular due to its proximity to the city as well as the best view from the top. This young volcano, located just 50 minutes outside the city, offers the best views and great slopes for snowboard practice.
Hop on a bus and take a half-day to experience the gruelling climb up Cerro Negro's slope. The hour-long hike up this active cone is well worth the effort for the view.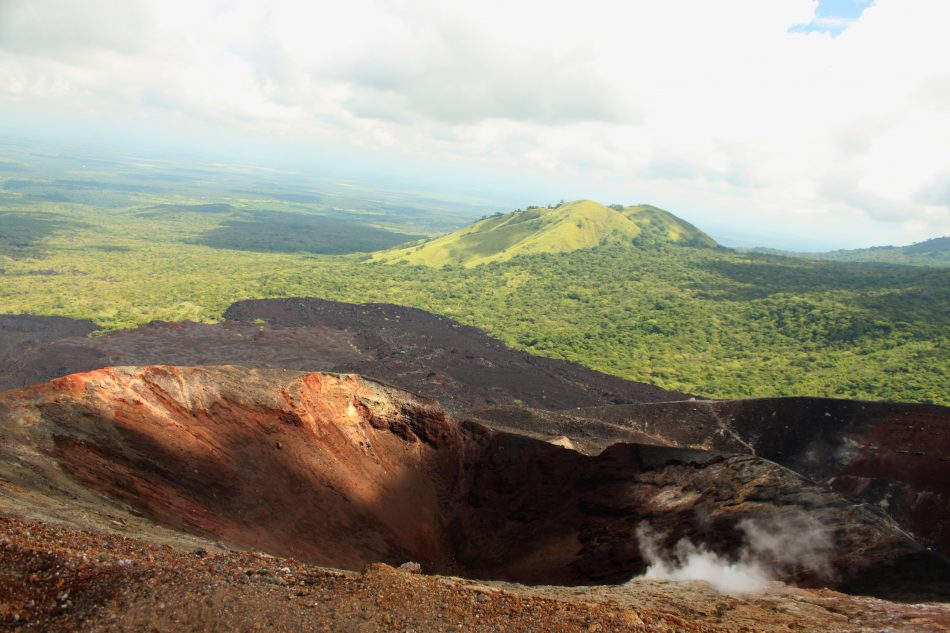 Spend some time at the top walking along the edge of the massive crater which explodes with lava during an eruption. If you're a daredevil, volcano boarding is the fastest way back down and promises the thrill of a lifetime.
A visit to the beautiful and dynamic country of Nicaragua will leave you completely blown away. Hit the waves, do some hiking, or simply soak up some sun on the beach! There is a lot to discover in this part of the world. Get there while it is still a best-kept secret!
Bonus:
Here are some unforgettable, popular activities for you to try: 
horseback riding along the beach (

Racho Chilimate

)

climbing on the catamaran for a day cruise off the tropical coast (

Nica Sail and Surf

)

Scaling down the side of a waterfall

Hiking up to see Christ of the Mercy, the largest statue of Jesus in Central America

Signing up for a round of golf at Guacalito de la Isla, roughly an hour's drive from San Juan Del Sur proper