It can be difficult to plan a trip when you or a family member lives with a disability. And since not all major tourist attractions are made accessible, looking for places that have wheelchair access, or assistive hearing can be challenging.
Philadelphia is one state in the U.S that boasts citywide accommodation for over 30 of its main tourist attractions. To make your visit easier, here are 10 tourist-popular, disable friendly sites that help instill independence in visitors with disabilities. Engage in Philadelphia's history, and culture worry-free, making it enjoyable for the whole family.
1. Independence Visitor Centre
Stop by the Visitor Centre to pick up maps, brochures, tour information, as well as a list of where to find accessible restrooms. The front desk also lends manual wheelchairs and assistive listening devices.
2. Independence Hall
Visit the iconic hall where the signing of the Declaration of Independence and U.S Constitution took place. The building's first floor and East wing are accessible by wheelchair. While the upper level can only be reached by stairs, a photo album on display shows pictures of the second floor. The site also offers free American Sign Language (ASL) interpretation upon request.
3. Liberty Bell Centre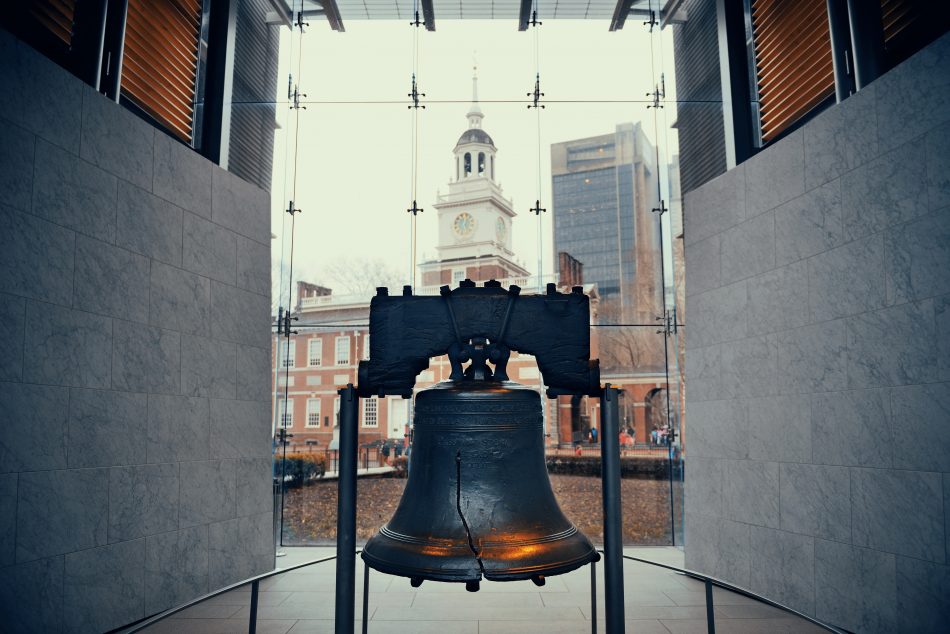 This symbol of liberty would not live up to its name had it not been access-friendly! Wheelchair accessible, the Liberty Bell offers listening devices for an audio-described video presentation. In addition, a replica of the inscription on the bell has raised letters for visually impaired visitors to touch and therefore read for themselves.
4. Museum of the American Revolution (MoAR)
The Museum dedicated to the most influential Revolution of American history made sure to train its guides in accessibility the moment it opened. The Museum offers Personal Care Attendants for assistance, free of charge. Especially relevant, films in the galleries also include captions for the hearing impaired.
Offers: Accessible washrooms, loaned manual wheelchairs. Service animals welcomed.
5. The Barnes Foundation

This foundation holds a collection of Impressionist and Post-Impressionist paintings, accessible for all to enjoy.
Offers: Wheelchairs, listening devices, and ASL interpreters are available. In addition, films and presentations are close-captioned.
6. Penn Museum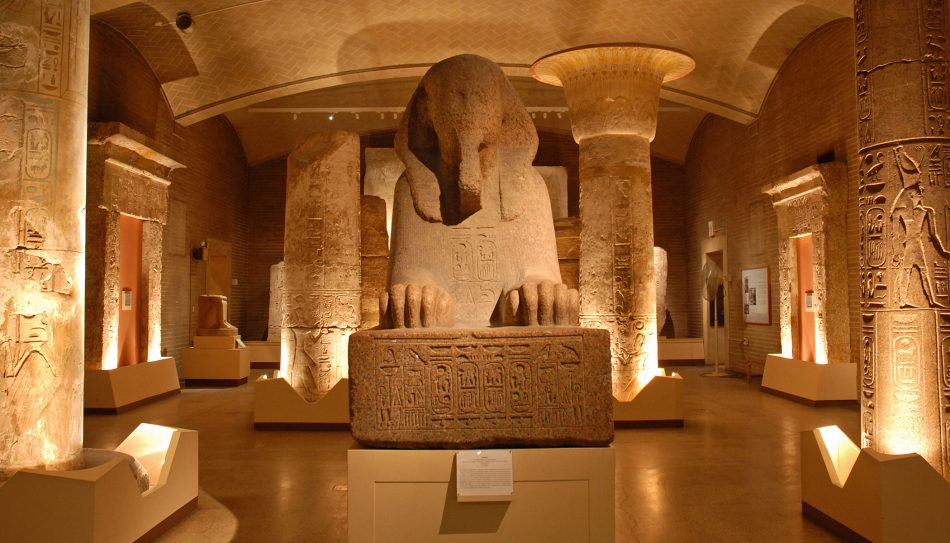 The Penn Museum holds art and artifacts from Ancient Egypt to the Americas, consequently proving entertaining for the whole family. But the main appeal with this Museum is its noteworthy partnership with Philly Touch Tours. This organization arranges tours for blind or low-vision visitors, providing tours especially around the ancient Egyptian and Roman artifact galleries. The Museum also offers self-guided experiences called "Tactile Trips Around the World."
Furthermore, the museum works with the Penn Memory Centre, which helps adults with dementia and their families. The Penn Museum certainly is leading regarding providing accessibility for everyone to enjoy the wonders of our world's histories and culture.
 7. The Academy of Natural Sciences of Drexel University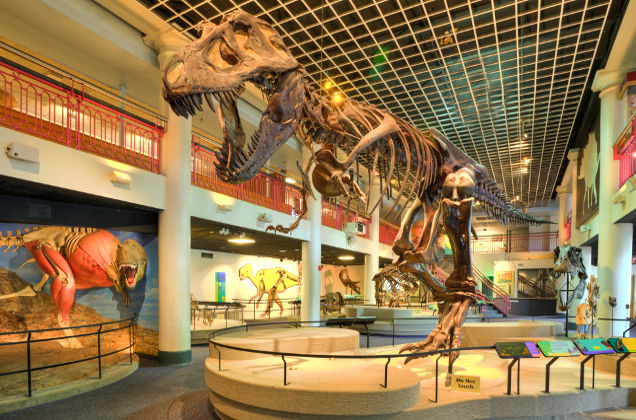 This Science Academy encourages engagement with the natural and scientific world. The Academy holds live animal presentations, as well as fossil prep labs, and a number of engaging exhibits. In addition, many of the exhibits even feature touchable animal and dinosaur displays for the visually impaired.
Special nights are arranged for children with autism and their parents through the 'Access to Science Initiative.' Plus, children with development abilities can use pre-visit materials, therefore making them feel more comfortable when exploring the museum.
8.  Philadelphia Museum of Art
One of the largest art collections in the world, the Philadelphia Museum of Art caters to people in wheelchairs and also welcomes service animals. Visit it's Office of Engagement and Access for more accessory information and services.
9. The Franklin Institute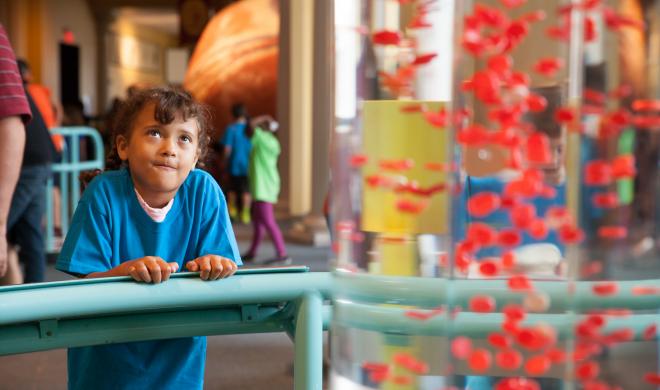 Named after the great Benjamin Franklin, the Franklin Institue is one of the most visited museums in the States. The museum boasts a wide display of experiments and discoveries from robotics to astronomy and biology. In addition, it provides sensory maps for exhibits, and also holds "Sensory-Friendly Sundays." During these events, the Franklin Institute allows people with sensory differences or disabilities to enjoy what it has to offer in a less overwhelming environment.
10. Please Touch Museum
This interactive children's museum encourages creativity through hands-on activities and exploration. Kids can either play with toys in a kid-sized city, help tend a garden, or even assemble and launch rockets! Also, trained staff assists individual visitors with special needs and disabilities to provide a comfortable experience. Plus, the Museum partners with many organizations that deal primarily with special needs children. You can find a list of them here.
Offers: If you require noise-reducing headphones, or want to know the quiet times of day, ask any of the staff. Wheelchair/stroller friendly, service animals welcome, accessible restrooms available.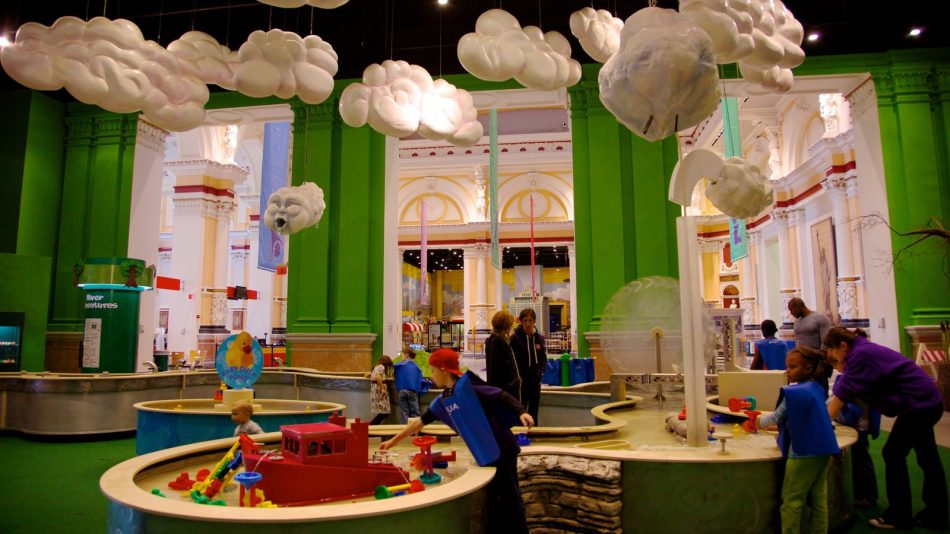 SaveSave
Latest posts by Helen Hatzis
(see all)