During the mandated lockdown, many have resorted to online virtual tours to satisfy their need to explore with a first-class ticket to anywhere. If you had a passport for virtual travel, what stamps would you have and would the pages be filled with them? And who would be travelling with you? Friends, family? Perhaps you're a solo traveller? Would you travel in economy or first-class?
Before the mandated lockdown due to COVID-19, international airports were packed with business and leisure travellers. It's always a mix of people rushing to the gate to catch their flight, or the lounge lizard sipping on a preflight cocktail. Inflight, there is the traveller that had booked their seat in advance or the one that rolls the dice and gets whatever is left – usually the very back of the plane.
A small gesture goes a long way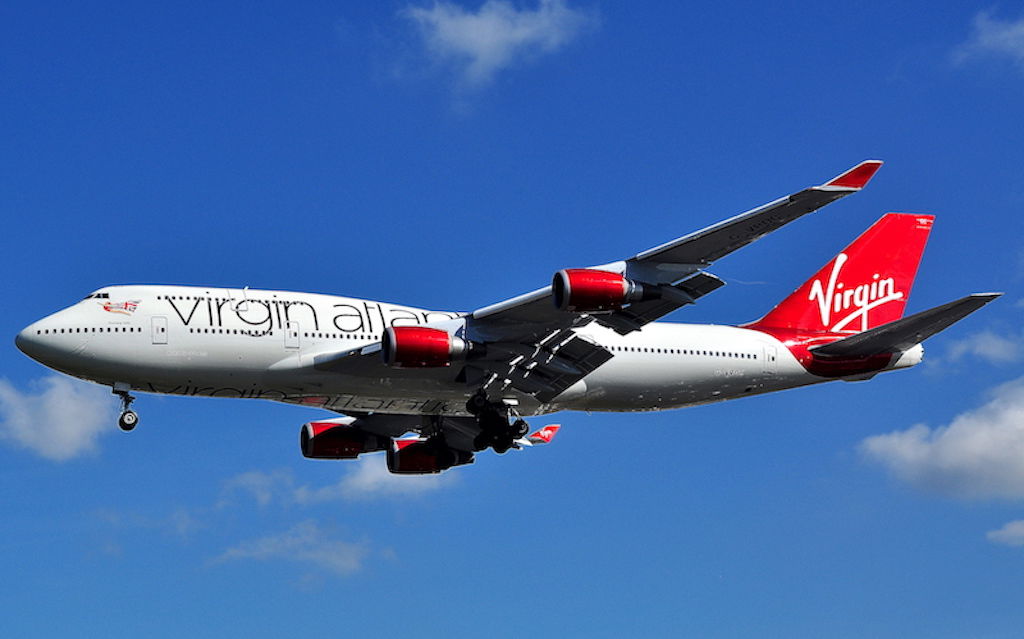 The latter, if travelling with someone, is usually asking their neighbour if they wouldn't mind trading their seat so that they can sit with their travel companion. This doesn't always bode well. Well, imagine someone offering their seat without you even asking. And what if that seat was in first-class? In December 2019, on a Virgin flight from London, England to New York, that actually happened. Leah Amy, a flight attendant on that flight shared on her personal Facebook page; "of the hundreds of flights I've operated, I've had the pleasure of looking after footballers, supermodels and some Hollywood movie stars but let me tell you about my two favourite passengers EVER!"
Act of kindness
The passengers she was talking about was Jack Littlejohn and Violet. Jack was travelling with his family in the upper-class cabin (Virgin's equivalent of the traditional first-class section). Violet, an 88-year old retired nurse was returning home after visiting her daughter in New York. Violet normally travels to New York often however, due to a recent knee replacement, it had been some time since her last visit.
Prior to boarding, Jack and Violet had struck up a conversation. She had shared that it was her 'dream' to sit at the front of the plane. Leah added, the thoughtful traveller was inspired to make it come true "out of the kindness of his own heart."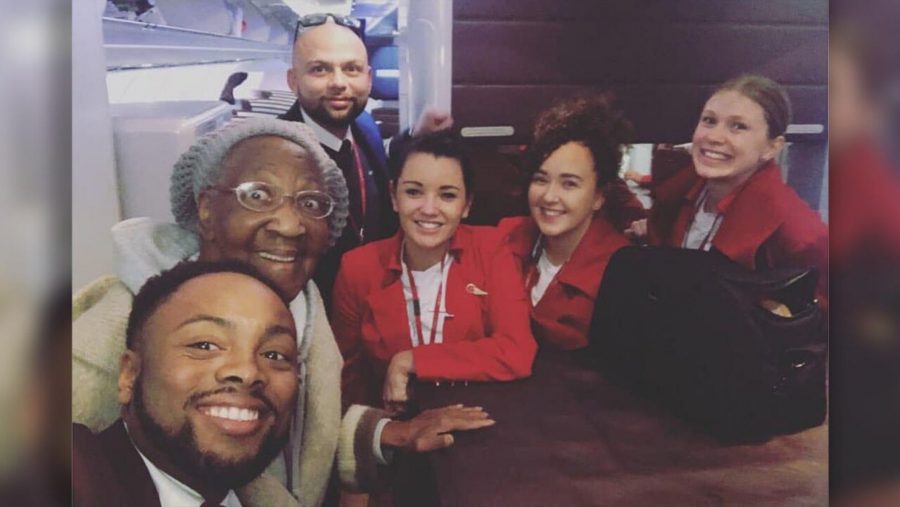 Soon after boarding the flight, Jack looked for Violet. He found her seated "directly next to the toilets" and offered to trade seats with her — he reportedly kept the good deed quiet. "[Jack] sat on the row of seats directly next to the economy toilets and never made a peep or asked for anything the rest of the flight," Leah detailed. "No fuss, no attention, literally did it out of the kindness of his own heart, no one asked him to." [1]
"You should of seen her face, when I tucked her in her bed after supper ☺️. She said her daughter won't believe her, and wanted a 'selfie' to prove it, but didn't have a phone or an email address. These photos are getting sent in the post tomorrow, can you even cope 😩😍❤️😭😊." shared Leah.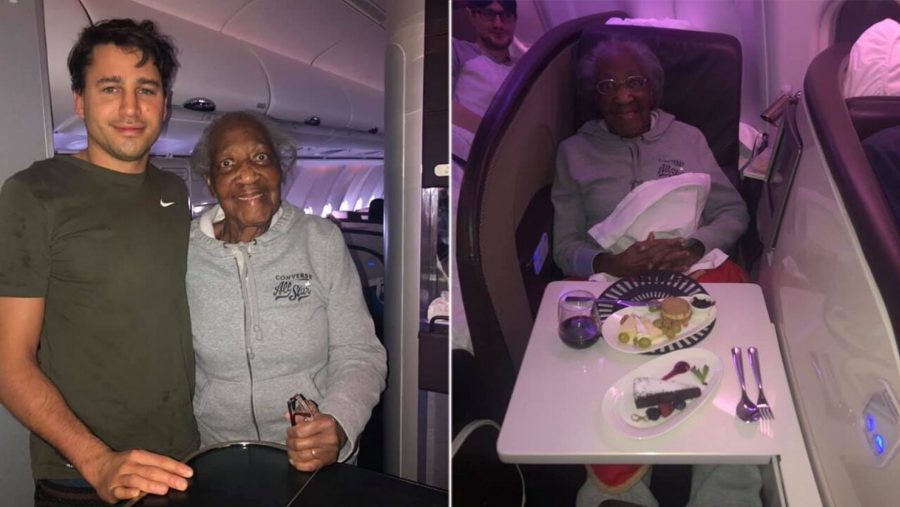 Spread the love
Luckily, Leah's post went viral of this beautiful moment. To date, it has been liked over 23,000 times, shared over 5,000 times and has received approximately 2,300 comments. One of our favourites comes from Michele Williams, in her comment, she wrote "Such a heartwarming story! There are still a lot of good and considerate people in the world today."
Since this article went viral, Virgin Atlantic confirmed it would be upgrading the eldest customers flying over the festive season to the highest cabin available. "This is in honour of Jack, giving his Upper-Class (equivalent to first-class) seat to 88-year-old Violet on his flight home from New York to London," a spokesperson told HuffPost UK on 23 December. [2] "On behalf of Sir Richard Branson and Virgin Atlantic, upgrades will be offered to the eldest customers on board all Virgin Atlantic flights from tomorrow, 24 December 2019 until 1 January 2020."
Happiness is contagious!
While writing this article, I am in week six of a ten-week online course via Yale University. It is called "The Science of Well Being." In this course, you learn that spending your money on experiences, such as travel, will make you happier than buying material goods. Moreover, if you share that experience with someone, your happiness level increases two-fold. So get out there and experience the world or better yet, give someone the gift of a cool experience. It will not only make someone happy, but it will also increase your happiness!
Latest posts by Helen Hatzis
(see all)